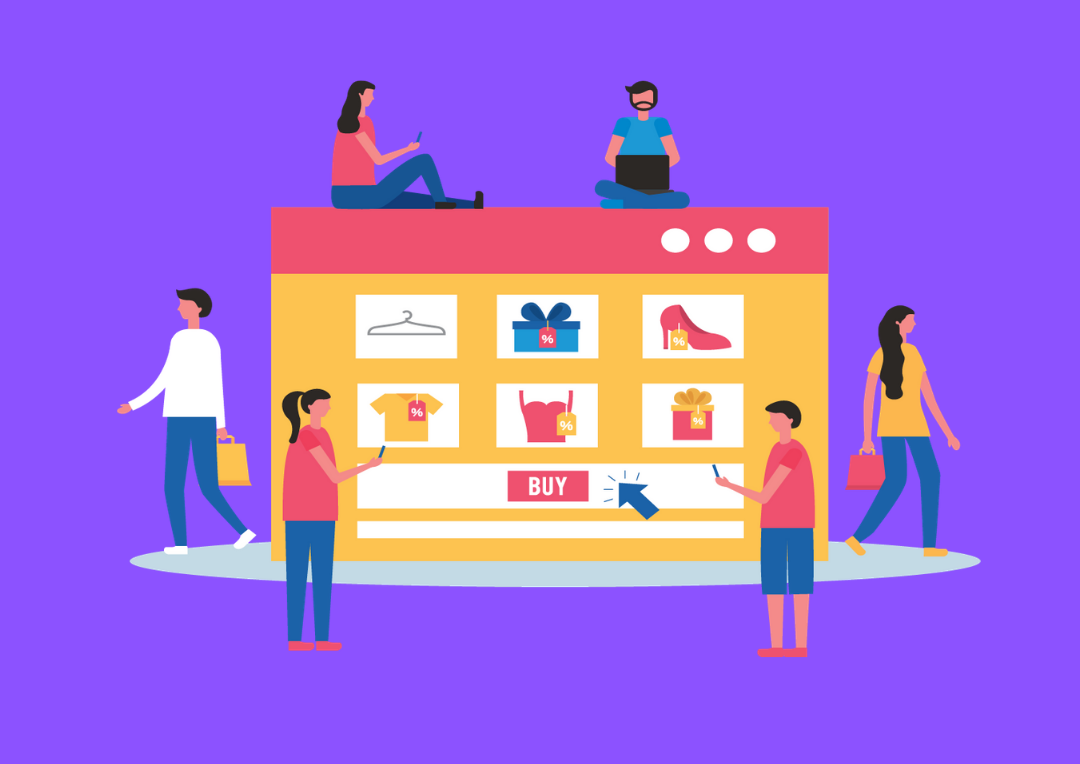 Understanding each of the eleven opportunities explained in this article should get the ball rolling and help you find what to sell on Shopify in 2022.
Starting an online store is very exciting for a first-time entrepreneur. And one of the easiest ways you can achieve that is by starting a dropshipping business. When you run your own dropshipping business, you'll simply order the best selling items on Shopify from your suppliers whenever a customer places an order and leave all the logistics part to your supplier who will ship the product directly from their warehouse to your customer's door. Besides, Shopify App Store hosts many high-quality dropshipping apps to ease up the product discovery process.
Are you able to showcase AI powered related products, upsell items and frequently bought together products on your Shopify store? To get all of these and more, install Perzonalization for Shopify now and start your 14 day free trial.
The Perks of Having a Dropshipping Business
I say Shopify because when you think dropshipping, the first platform that comes to mind to set up your online store is Shopify. And once you have a store on Shopify, one of the initial challenges is to figure out what you can sell on your Shopify store. Whatever said and done, it is after all important to get the best things to sell on Shopify which you can sell at a competitive price and get the ball rolling.
But the question still remains. What do the best selling Shopify stores have in their product catalogue? Or how can I figure out what to sell on Shopify? Some people also want to know how many products you can sell on Shopify.
The best thing about a dropshipping business is that unlike traditional online retail where you need to have a certain set of products, dropshipping allows you to gauge the market without keeping an inventory. Hence, if you don't find the right things to sell on Shopify at the first go, there will always be a different set of products you can try selling on Shopify. The crux of the matter is you will never have to wonder what to sell on Shopify.
However, you may not have all the time in the world to decide which items are the Shopify top selling products. Ideally, you would want to have an idea of what to sell on Shopify in 2022.
How to find Popular Things to Sell on Shopify Store?
Discovering the top selling products on Shopify involves finding popular products from keywords
Shopify top sellers or Shopify best sellers can be both difficult and easy to sell. For instance, you might find out about the best products to sell on Shopify from other eCommerce stores like Amazon, eBay or Etsy; but a new entrepreneur might not able to market those products effectively. Also, since all Shopify best-selling products might have a lot of sellers, you might end up with a very slim profit.
The trick is to find a popular product on Shopify through keyword opportunities. This strategy involves looking for a best-selling product or niche based on search queries that people are using. You can also find the volume and competition for those products. Although, this involves a strong understanding of keyword research and SEO, it can be an effective strategy for dropshipping businesses, because dropshipped goods have thin margins making it difficult to use paid advertising channels effectively.
Finding a niche product is a proven way to start guarantee success with the top selling products on Shopify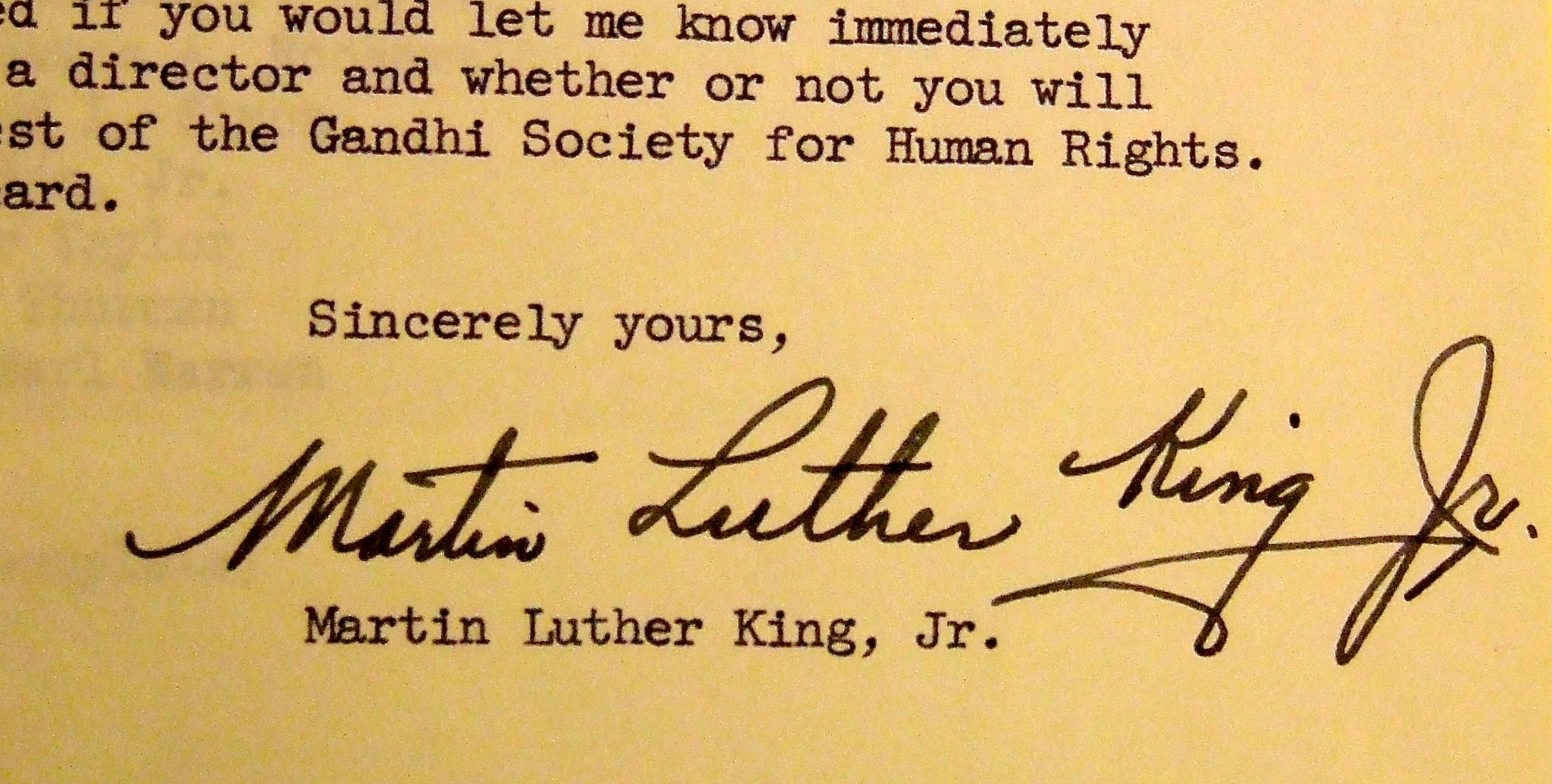 The other alternative is to find a product from a niche market i.e. autographs, designer travel bags, artisan coffee. There are quite a few lesser known products with less competition, but are great products nonetheless. This approach will give you a brand building opportunity for your dropshipping business. But it involves a very high level understanding of your target customers, because it involves crafting a unique place for your brand in the customer's mind. Find a product and then position it in a unique way so that it becomes a best product to sell on Shopify for your business. To find these kinds of products, you need to investigate the niche market, closely. Some of these products could be diving equipment, bulletproof vests etc. An example of a retailer who has nailed this is DODOcase, an iPad case manufacturer. In spite of operating in an extremely crowded space, they have given the product their own USP by using traditional artisan bookbinding techniques to handicraft these. Customers know that they can buy these kinds of products only from their store.
If you want to build a dropshipping brand, find a niche product category with less competition.  Tweet This!
Use Amazon search button. In case you didn't know, people use the search button on Amazon for things to buy online. Because of having such a high search volume, Amazon's algorithms are very strong and they help people find what they want. When you start to type in Amazon's search engine, you'll see a list of auto fill options appearing. These suggestions are generated from the search that people conduct on Amazon and are hence, ranked by popularity, making it a reliable way to find a solid niche and gather creative ideas on what to sell on Shopify.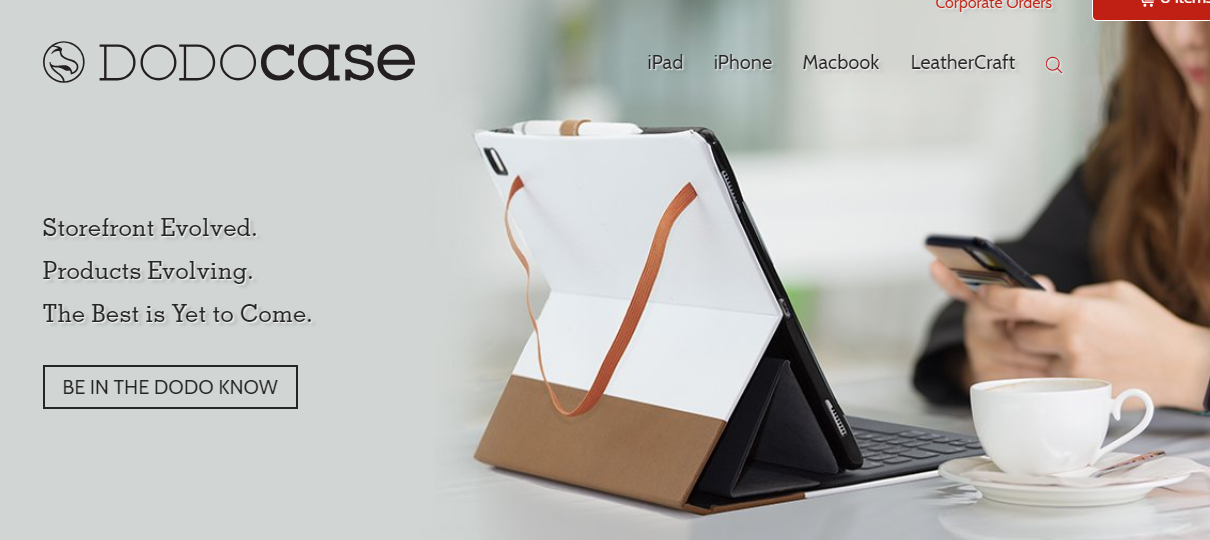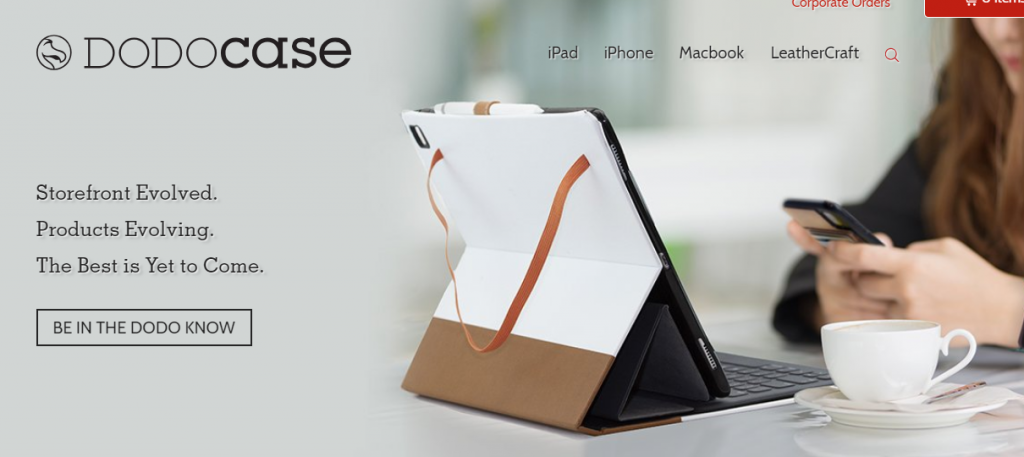 If you want to discover the top selling products on Shopify, start with identifying a need
The top selling Shopify stores always sell products that address a customer pain-point. When you address a customer pain point, you always end up having great sales numbers. Aspirin wouldn't be in business if it wasn't for headaches. Think of it. It can be anything to do with an area where the customer stumbles or looks for a solution. You can give them that solution with your products.
Kyle – an ordinary dog owner– identified a pain area with pet owners. He found out that the internet was full of dog treats containing artificial ingredients. Given that health conscious owners were demanding natural treats for their dogs, Kyle decided to start his eCommerce business, Pawstruck. Right now, the company provides pets across the USA with healthy, high-quality, and affordable dog treats.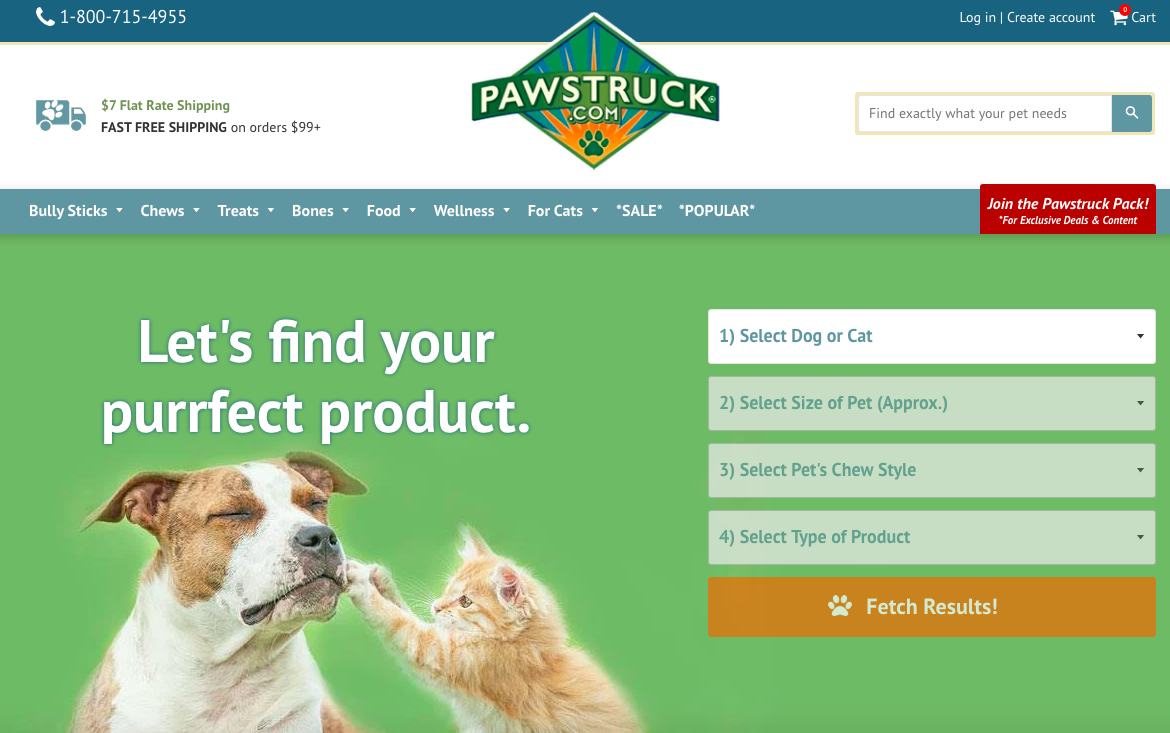 Identifying customer passions may be the key in discovering the top selling products on Shopify
This is as good as identifying and addressing your customer's pain area. Remember that people are always willing to pay (and even pay more) for something they are passionate about. Also, when you are catering to a niche passion, there's also a probability that you will have a certain brand loyalty from your customers, because these customers get a lot more involved emotionally with a brand and the buying process.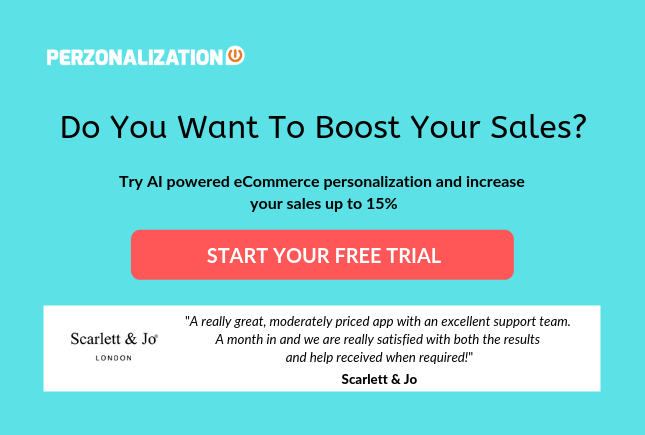 Identifying your own passion may help you find the top selling products on Shopify
This may not be that difficult after all. While some people argue that this can be a recipe for disaster, sometimes, these can be quite profitable as well.
Look at Eric Bandholz and his brand BeardBrand. What started as a blog discussing sales strategy and business slowly turned into a medium that reflects Eric's passion for beards. And in no time, grew to become this successful eCommerce business selling beard grooming products.
Looking for ways to increase your store's basket value? AI powered upsells is just what you need! Install Perzonalization for Shopify now and start your 14 day free trial.
Achieving success with the top selling products on Shopify is about finding an opportunity gap
This involves finding a particular product and identifying ways to improvise on it to address a certain need. This could very well be an improved product feature, an un-explored market/opportunity by your competitors, or could also be a different marketing capability that you may have identified.
Chaim Pikarski started off by looking through the comments section of Amazon ads to find prospective gaps that customers would have posted for a product. Based on this information, he sourced a manufacturer in China and improved a product. Since then, he has repeated the process thousands of times over.
Hipo shower radio is one such product Chaim has manufactured:


Banking on trending best items to sell on Shopify may be your way out
Capitalizing on the trending bestselling items on Shopify early can be profitable for a new dropshipping business. That way, you can carve out a place for your brand and establish yourself as a market leader before others can have a chance to. This also gives you some benefits for your SEO practices and allows you to rank towards the top of search engines easily.
For starters, you can take a look at the following popular online trend publications:
Trend Watching – Trend Watching is an independent trend firm which scans the globe for the most promising and trending consumer trends and insights.
Trend Hunter – Trend Hunter is the world's largest, most popular trend community. It has a global network of 137,000 members and 3,000,000 fans. Aspiring and newbie entrepreneurs can find a wealth of information on trending products to sell on Shopify in 2022 from this site.
Tapping into the social media influencers' knowledge may reveal the top selling products on Shopify
Using various online tools, you can identify and follow the influencers in an industry you're interested in. Following these influencers on social media, you can uncover new product ideas. There are several online tools you can use to find these influencers for a particular industry:
Examining product review blogs can be a means to find the top selling products on Shopify
Some of the product review and discovery sites can often prove to be amazing sources of product ideas and inspiration for your dropshipping business. These sites showcase new curated product trends every day.
Here is a list of some of the good sites to help in your research for the best selling products on Shopify:
Social networking sites may be great platforms to discover the top selling products on Shopify
Social curation sites like Pinterest are warehouses of product ideas, if you think of it. With the help of the built-in social signals you can also get an idea of the popularity of the product; and you could actually gauge if there's a market for the product or not.
To discover the best selling products on Shopify, you can check out the following social curation sites for inspiration:
Fancy – Fancy is a part store, part magazine and wish list. The site is full of product ideas for an aspiring entrepreneur.
Wanelo – Wanelo (Want – Need – Love) is a community for all of the world's shopping, bringing together products and stores in a format similar to Pinterest. You can start by checking out trending people.
Additionally, you could also use sites like Reddit and Quora to get a feel of what people think of a particular product or business idea. Listening closely to what people are discussing on social networking giants like Facebook and Twitter also might do the trick at times.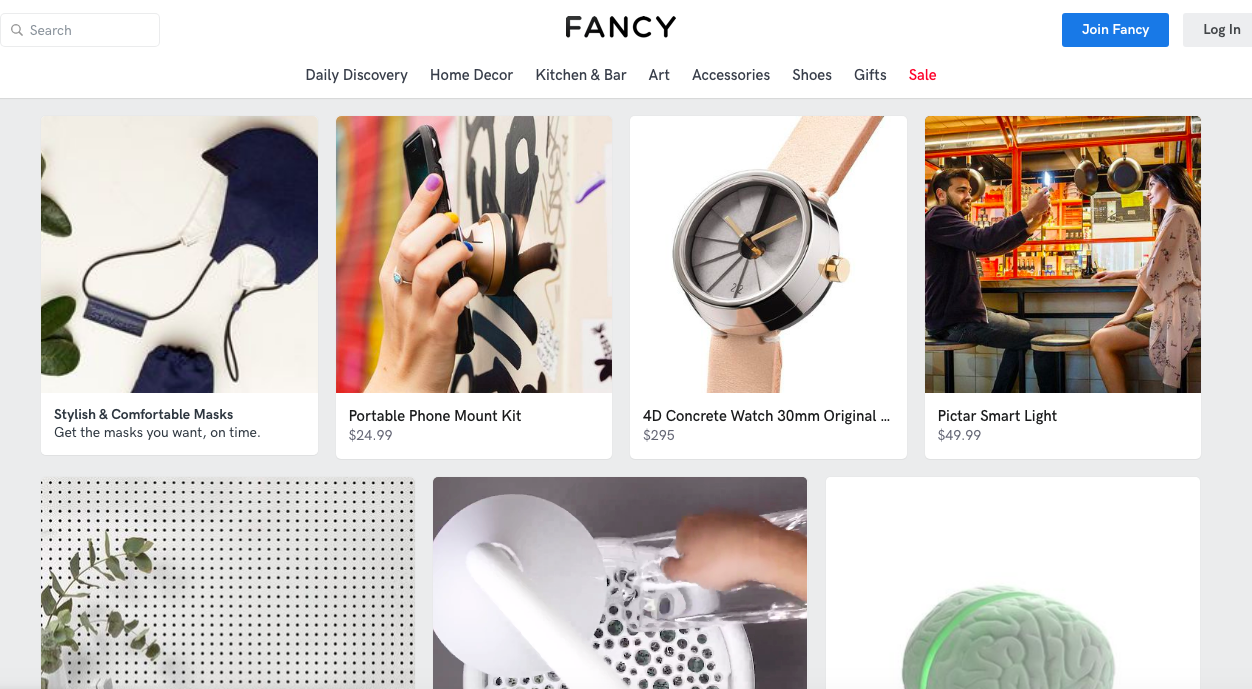 Other factors to consider before you decide what to sell on Shopify
Once you've decided on the product you want to sell, you need to evaluate a few more things before you take the plunge.  Because, there are a variety of other things you need to consider. The following aspects, when explored will help you get a better idea on which products to sell on your Shopify store.
What's the potential market size of your selected product?
An idea of the market size will tell you the potential size of your target audience and whether you will be catering to a broad audience or a narrow one. A narrow market size can restrict the revenue potential for a business. However, on the other hand, a narrow market could also potentially make it easier to market to, allowing your brand to penetrate it and capture the market in a cost effective fashion. If you'd like to grow your business with the best selling products on Shopify, you need to consider these facts.
How is your competition?
Will you be one of the first ones to sell the product? Because – if you are – then you would have to do a little bit of market research to understand if there is even a market for the product you are trying to sell. If you have few competitors already, and they seem to be doing relatively well, it could be good news for you. If that is the case, then the market and the product proves out to be already validated. However – if there are many competitors – you will need to determine how you can differentiate your product in order to carve out your own spot.
Is it a stable or a growing market?
A stable market is safe, but a growing market is ideal for businesses. A trending product can also be lucrative, if you can market it the right way. But, make sure it is not a Fad. Riding a fad can prove to be detrimental for your business. Thus, if you are trying to find what to sell on Shopify, make sure you stay away from fad items.
Is the product available locally?
Now that you think that you have chosen the best selling products on Shopify, determine the products' availability. A product that's readily available locally means, it won't have a lot of customers willing to buy it online. On the contrary, a product that is hard to find locally is more likely to get customers looking for it online. This situation may increase its chance of being sold online.
Is your Supplier reliable?
Dropshipping is all about selecting the right supplier. Your suppliers should be able to provide best quality products at the agreed price. There are Dropshipping suppliers who have good feedback scores and have been operating for a long time in the space. When you're sourcing your products, make sure to stick to these suppliers.
What to sell on Shopify in 2022?
Finally, what to sell on Shopify?
Here are a few things you can explore selling on your Shopify store in your Dropshipping business.
WHAT TO SELL ON SHOPIFY? IS SHAPEWEAR CATEGORY GOOD ENOUGH?
According to Statista's report, the shapewear industry is expected to be a $3.8 billion industry by 2025. What was initially considered as an undergarment is now a piece for everyday wear, especially for women. Fashion retailers everywhere stock their stores with these shapewear which makes it one of the great Shopify products to sell. The niche offers a variety of different styles for women that the latter can either be worn under clothing with different cuts or as a top. So in summary, the shapewear category hosts a few of the best selling products on Shopify.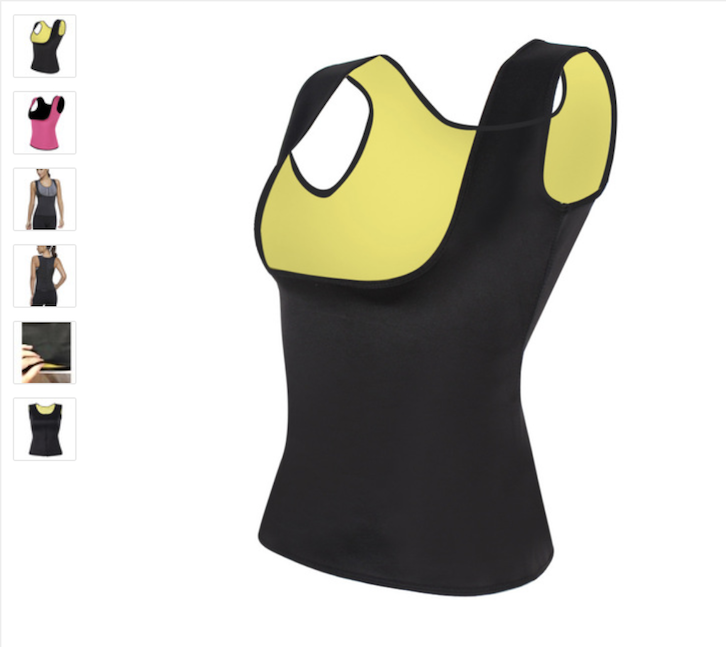 WHAT TO SELL ON SHOPIFY? IS THE MARKET OF PHONE ACCESSORIES STILL BIG?
The phone accessories industry has grown and continues to grow for the last decade. According to Allied Market Research's report, The global mobile phone accessories market size was valued at $224.69 billion in 2018, and is projected to reach at $284.06 billion by 2026. Phone cases, grips, screen protectors, repair kits, chargers, and earphones have proven to be consistently popular. Phone accessories have now reached a point where it is a niche by itself like home décor, fashion and fitness.
WHAT TO SELL ON SHOPIFY?A GROWING TREND; ATHLETIC WEAR OR ATHLEISURE
Athleisure is an active wear which goes beyond apparel for work-outs and is now worn as an everyday attire. Everything from sweatpants, sweatshirts, sports bras, leggings, tank tops, and headbands – everything falls under this category.
You have found great products for your Shopify store. But only 5% of your products are sold. Automated product recommendations is your life-saver! Install Perzonalization for Shopify now and start your 14 day free trial.
WHAT TO SELL ON SHOPIFY?MATERNITY PRODUCTS FOR THE BUSY MOTHERS
Being a multi-billion dollar industry, maternity products now go on to mean baby products, pregnancy related books, pre-natal work-out videos and other information products. Unlike other fashion niches, the target audience of the maternity fashion typically does a lot of research before buying a product. Therefore, maternity products – as a category – has got great sales potential as it contains a wide portfolio of Shopify products to sell.
WHAT TO SELL ON SHOPIFY? SMART PHONES CANNOT BEAT WATCHES
Watches are classic products and they never go out of fashion. World map watches offer a new, contemporary punch, making them a good product idea for a dropshipping business. These are trendy, fashionable, unisex, and it might just be a product your audience will love. There's a diverse range of watches that sells well. You can sustain a year round sales if you market it well. It also appears that wood watches have been around since 2004 and has had a slow but steady climb in sales and interest.
WHAT TO SELL ON SHOPIFY? WOODEN ACCESSORIES ARE KILLING IT!
As the concept of sustainability becomes more popular everyday, the demand for non-plastic, nochemical accessories created by artisans are becoming trendy. Thus, wooden accessories is a growing dropshipping category. Whether it be for everyday use, for kitchen or for bathroom use, the category of wooden accessories is slowly making a room in the world of eCommerce.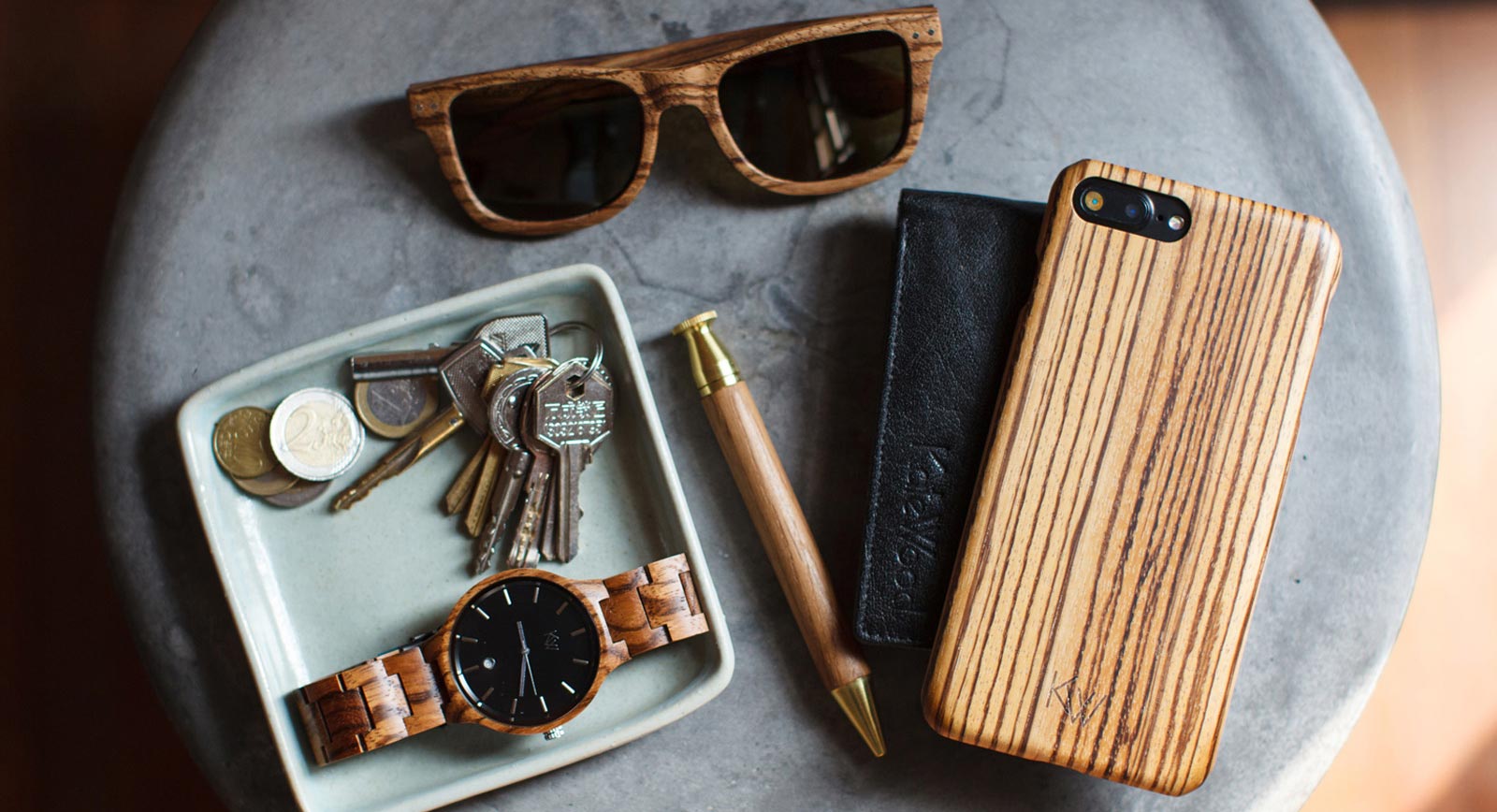 WHAT TO SELL ON SHOPIFY? IS IT STILL SMART TO SELL BAGS?
The handbag niche, which includes everything from purses, wallets, backpacks and totes is what you can sell anytime on Shopify. People never get tired of these. And there's a lot of scope for improvising on these as well. This is a great niche to consider, given the fact that it can be diversified in different ways.
WHAT TO SELL ON SHOPIFY? A SURPRISING YET GROWING CATEGORY: PORTABLE LED PROJECTORS
The portable projector industry is reported to become a $3.44 billion USD by 2022. Some of the mini projectors can also be attached to your phone making them more portable. So, if you decide on this niche, you can conveniently sell mini projectors, lighting laser projectors, and handheld projectors.
WHAT TO SELL ON SHOPIFY? TRAVEL ACCESSORIES COME IN HANDY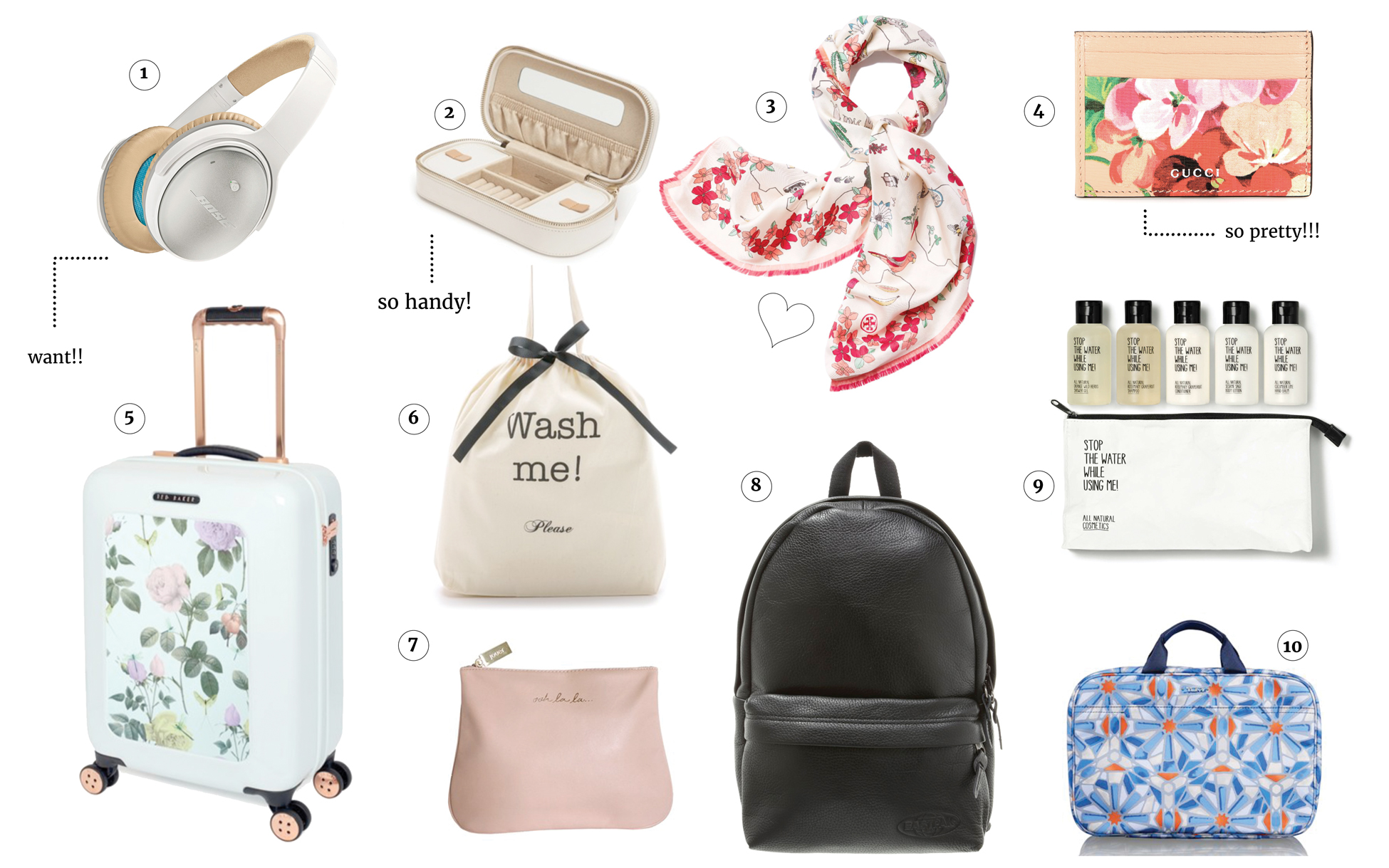 If you want to align your Shopify store to the travel industry, you might want to sell a wide variety of travel accessories like ear plugs, night masks, etc. You can also incorporate other products like night masks and skin care products into the store. Night masks are witnessing increased sales on online stores. They block out excess light so that you can sleep more soundly – a solution to a recurring problem. Besides, moon luggages and moon cabin cases (which are currently released in limited quantities) tend to become popular dropshipping items as their supply grows.
All in all, travel accessories is a great answer to your questions if you're wondering what to sell on Shopify.
WHAT TO SELL ON SHOPIFY? A TRENDING CATEGORY OF CHOKER NECKLACE
Choker necklaces have been a hot selling product for dropshippers for some time now. If you're interested in starting a dropshipping store that sells women's fashion products, these products will be one of the best to sell this year. They are available in different styles, materials, and colours.
WHAT TO SELL ON SHOPIFY? E-CIGARETTES FOR EX-SMOKERS
E-Cigarettes is a big scope of business. These are self-contained electronic "vaping" device. E-Cigarettes are everywhere these days. And with the emphasis of governments trying to motivate smokers to quit, these have been in the news for some time. This could be a potential product idea for first time dropshippers. You could also consider including refills for e-cigarettes (E-Liquids) in your product catalogue.
WHAT TO SELL ON SHOPIFY? HEALTH TREND TAKES US TO MATCHA POWDER
Matcha is a finely milled powder green tea which has become increasing popular along with the normal green tea category – especially for weight loss purposes. The trend for selling matcha powder has been increasing every year since 2009 and has recently seen a massive spike in search interest.
Trending Shopify Products
There are great Shopify stores the merchants of which have inspiring stories. One of the underlying facts of these merchants' success is their capability to spot the products which will be a trend in the Shopify platform. This is how they grow their businesses and write their own Shopify success stories. Let's have a look at the trending Shopify products which have brought success to their sellers in 2022.
Trending Shopify Products #1: Qipao
Qipao – also known as cheongsam – is a term for a Mandarin gown. It is a high-necked, closefitting dress, which was quite popular in China in 1920s and 1930s. Shopify stores like East Meets Dress have modernized this wedding dress and turned it into a lucrative online business.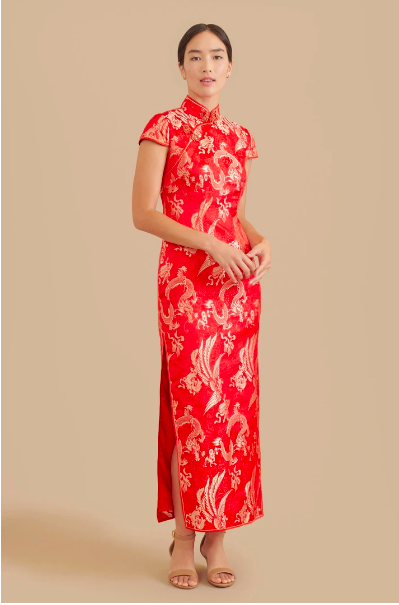 Trending Shopify Products #2: Linen Products
Another locally flavored, artisan product line includes linen products; especially cotton peshtemals in the form of towels, blankets, throws and cushions. Another successful Shopify store Lüks Linen is taking advantage of the luxury yet comfortable texture of Turkish linen via Lüks Linen.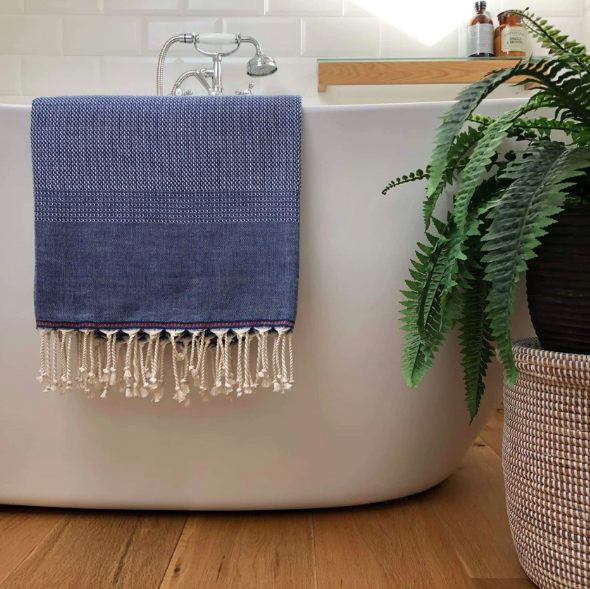 Trending Shopify Products #3: Energy Bars
With the growing need for healthy snacks, energy bars have been a good response to health conscious people around the world. Eco friendly energy bar alternatives are also seeing high demand in the market. Shopify stores like Naak are doing a good job marketing eco-conscious energy bars online.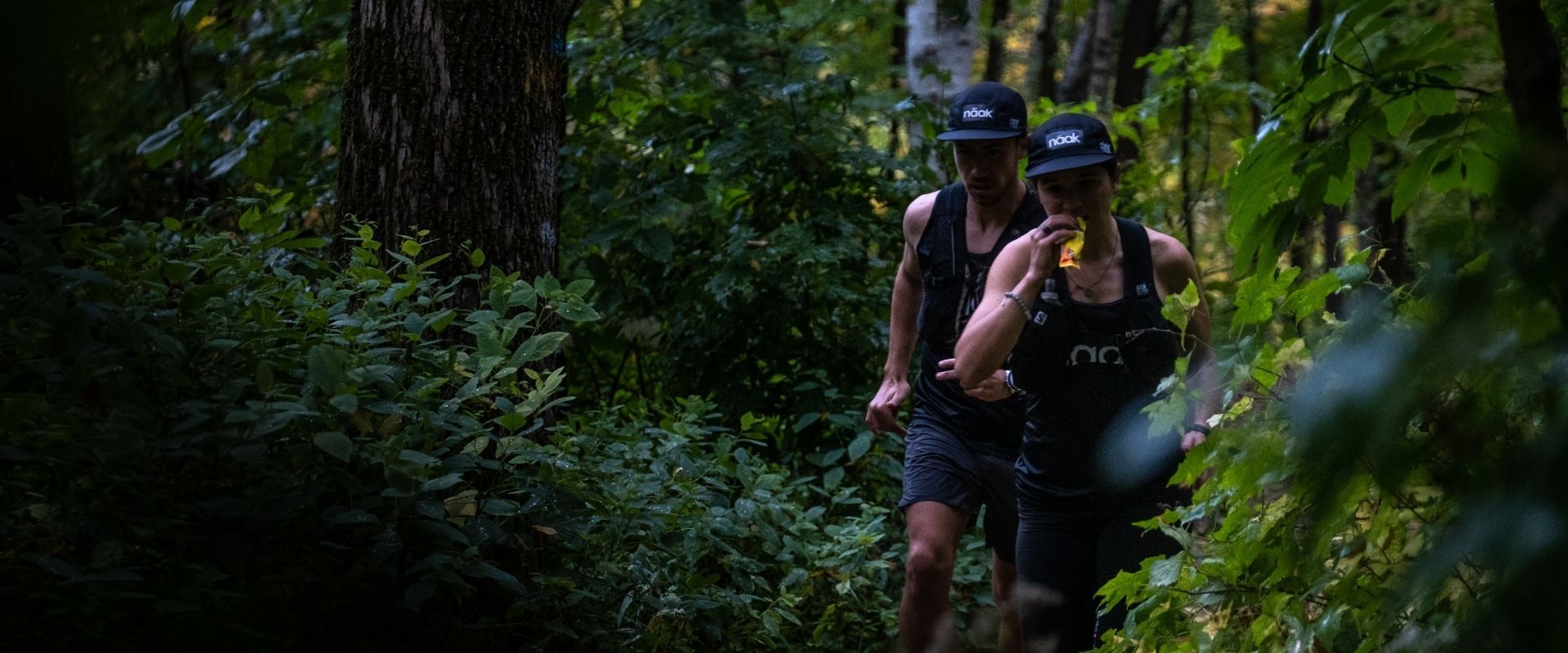 So, What Really Is To Sell On Shopify?
You need to keep in mind that owing to heavy competition in the common and popular product categories, choosing the right can sometimes seem something of a challenge. Having said that, you should not be afraid to look at them along with smaller product categories and niches. Although a niche is nothing but a subset of a larger category with less potential customers, it always has an edge over its parent product in the form of less competition and a more targeted audience. Less competition makes it easier to get to the top of Google search engine, and usually is more cost effective.
The products you choose for your dropshipping business will either make or break your eCommerce stint. For instance, selling food products will be very different from selling fashion products, which will again be different from selling phone cases. The challenges and the rewards will be unique in every case.
Understanding each of the eleven opportunities above should get the ball rolling and help you find what to sell on Shopify.
Curious to learn more? Take a look at related posts!