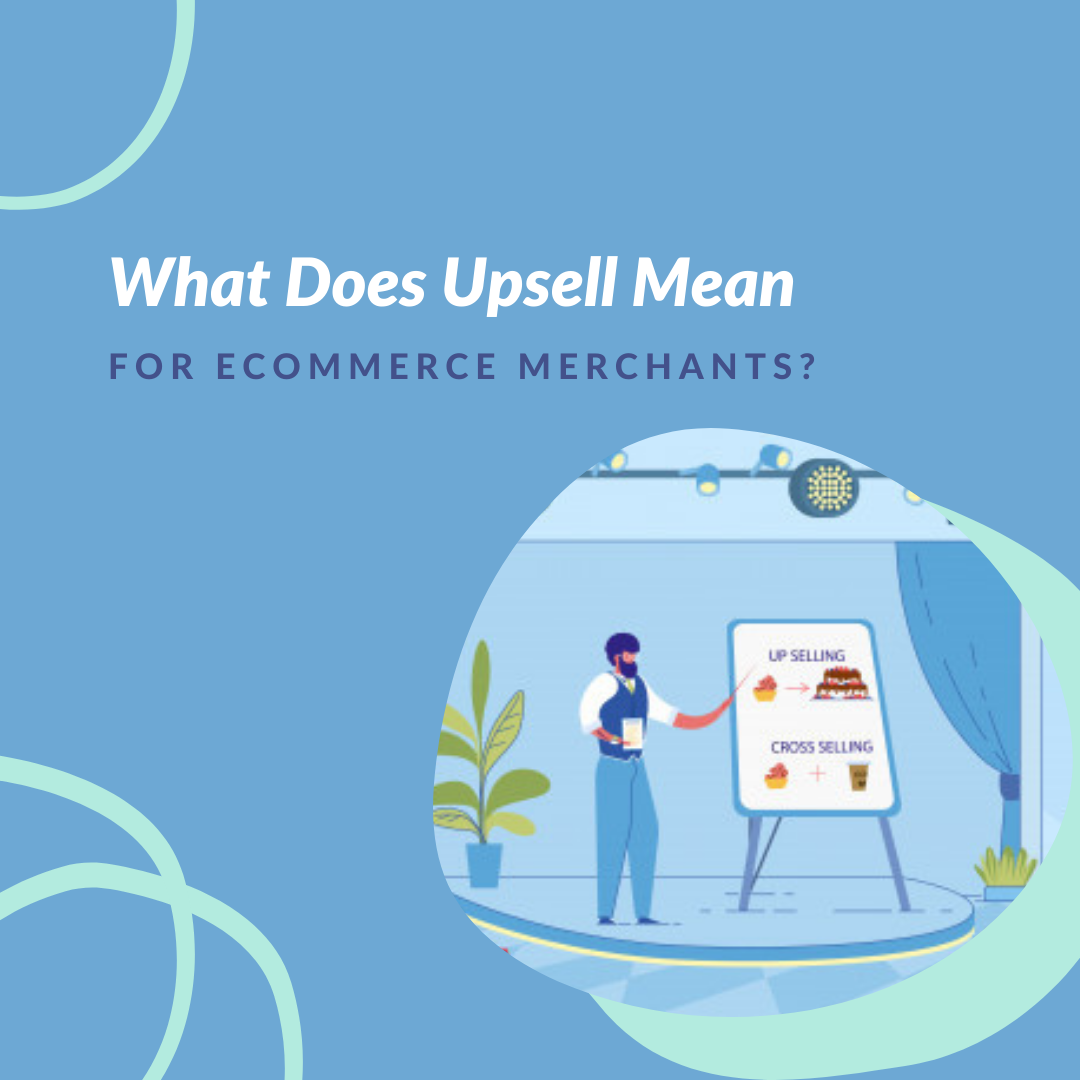 What Does Upsell Mean?
Upselling is a technique widely used by traditional retailers. Lately, online retailers have started to discover and harness upsell opportunities. From the usage of chatbots to AI powered upsell apps, eCommerce merchants are using several upsell techniques to increase the average order value – thus revenues – of their webstores. In this post, we hope to not only answer your question of "what does upsell mean?" but also help you gain an understanding of the several upselling methods used in online retail.
Are you able to showcase automated upsell and cross sell items on your online store? To get all of these and more, install Perzonalization for your store now and start your 14 day free trial.
Upselling Definition
Upselling means persuading a customer to buy something more expensive. As shoppers, we are used to many upselling techniques performed by smart sales reps. Imagine entering a physical store and looking at products. If you come across a sales rep, chances are he/she will start showing you alternatives. When you see interest in a particular product, the sales rep will be inclined to show you similar but more expensive items. This is not a coincidence as the objective of a retailer is to increase its revenue. However, one of the most important upselling tips is that; don't just upsell for the sake of profit or getting rid of excess inventory, upsell to make it a better experience for your shopper.
Today, businesses are handling the concept of upselling differently. Several industries are using the term upsell meaning and including various sales techniques.
Upselling Definition In Banking
Upselling meaning can easily be confused with the meaning of cross-selling in banking. This is not surprising as bankers sell services which are in some ways complementary. When your bank sales rep tries to sell you a credit card on top of your current mortgage plan, this can both be recognised as an upsell or a cross-sell. But in the send, the credit card will help the bank increase its revenues!
Upselling Definition In Online Consumer Electronics
CES eCommerce is usually giving a great response to the question of "what does it mean to upsell?". Imagine that you are viewing a smart phone product page on a webstore. Suddenly a higher priced smart phone with better technical features appear in the product recommendation area. This is not a coincidence as what you see is totally in line with the tactic of upsell meaning that the product recommendations on that page are using an upsell algorithm in the backend.
Upselling Definition In Online Grocery
Let's image you are shopping for grocery online. It's time to buy milk. Why would you buy a bottle of 500ml milk while there were cheaper per/ml options? At the end, you'll drink what you have at home, right? You see 1L and 2L milk options on the product page of 500ml milk and you add the 1L option in your cart. Voila! You are trapped in an upsell meaning that the online grocery retailer managed to convince you to make a more expensive purchase than the one you originally had on your mind.
Upselling Definition In Airlines Industry
If your question is "What does it mean to upsell in the airlines industry", we have our response from an online airlines website. Especially in discount airlines, there are different seat prices. Of course, the seat is the same physical seat however the airline company packages the seats into experience deals. For instance, you get 15 kg luggage option in Price Option1 while the higher priced option includes a 20kg luggage option. This is a smart way of an upsell meaning that you are convinced to buy a more expensive ticket.
Are you able to showcase automated upsell and cross sell items on your online store? To get all of these and more, install Perzonalization for your store now and start your 14 day free trial.
What Does Upsell Mean When There Is No Sales Rep?
In an environment where there is face-to-face contact, upselling is based on relationships. An intelligent sales person is able to convince a shopper ino buying a more expensive hat or a smart TV instead of the regular one. However, in online sales, there is not human interaction, those there is no conversation. What does upselling mean, then?
What Does Upsell Mean In Online Retail?
In eCommerce, the main goal is conversions; a shopper making at least one purchase. Thus, upsell means increasing the order value of the basket created by a particular user. Therefore, every page type has its own role in the way upsell is performed.
What Does Upsell Mean On The Homepage?
This page usually serves as the "window shopping" location. Online shoppers visit this page to gain an understanding about that brand, learn about the recent promotions and hopefully click on one of the links to continue with the shopping journey. Thus, in terms of upselling, homepage may not be a viable location.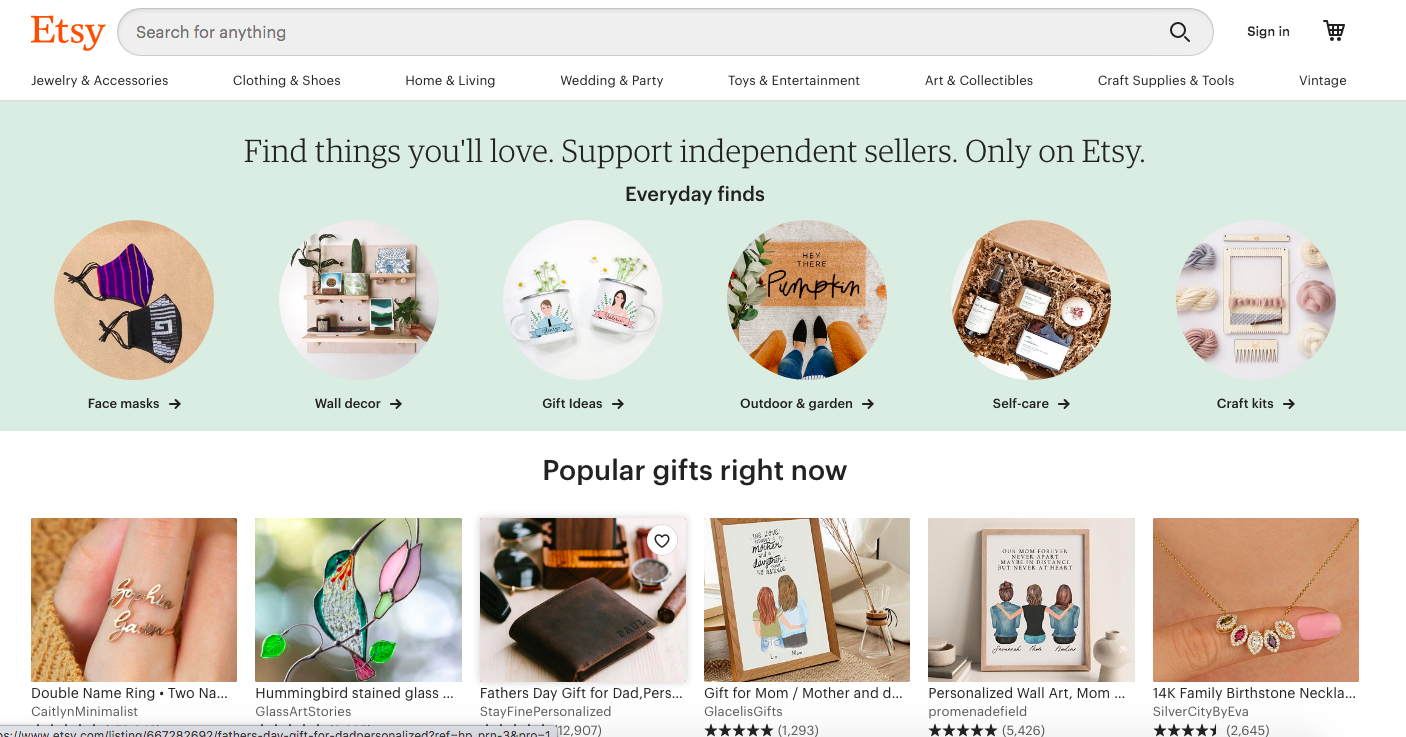 What Does Upsell Mean On The Category/Collection Page?
This page is where online shoppers get to choose the categories they intend to shop for or scroll down to see different product options – sometimes just for fun. A smart recommendation engine can easily analyze that particular shopper's recent clickstream history, predict the shopper's price elasticity and pick up the highest priced products in her price range that could be interesting for her. These products can then be showcased inside an upsell recommendations container linked to product pages. However, this is a somewhat tough engineering practice therefore requires an AI powered and real-time recommendation engine like the one we have here at Perzonalization.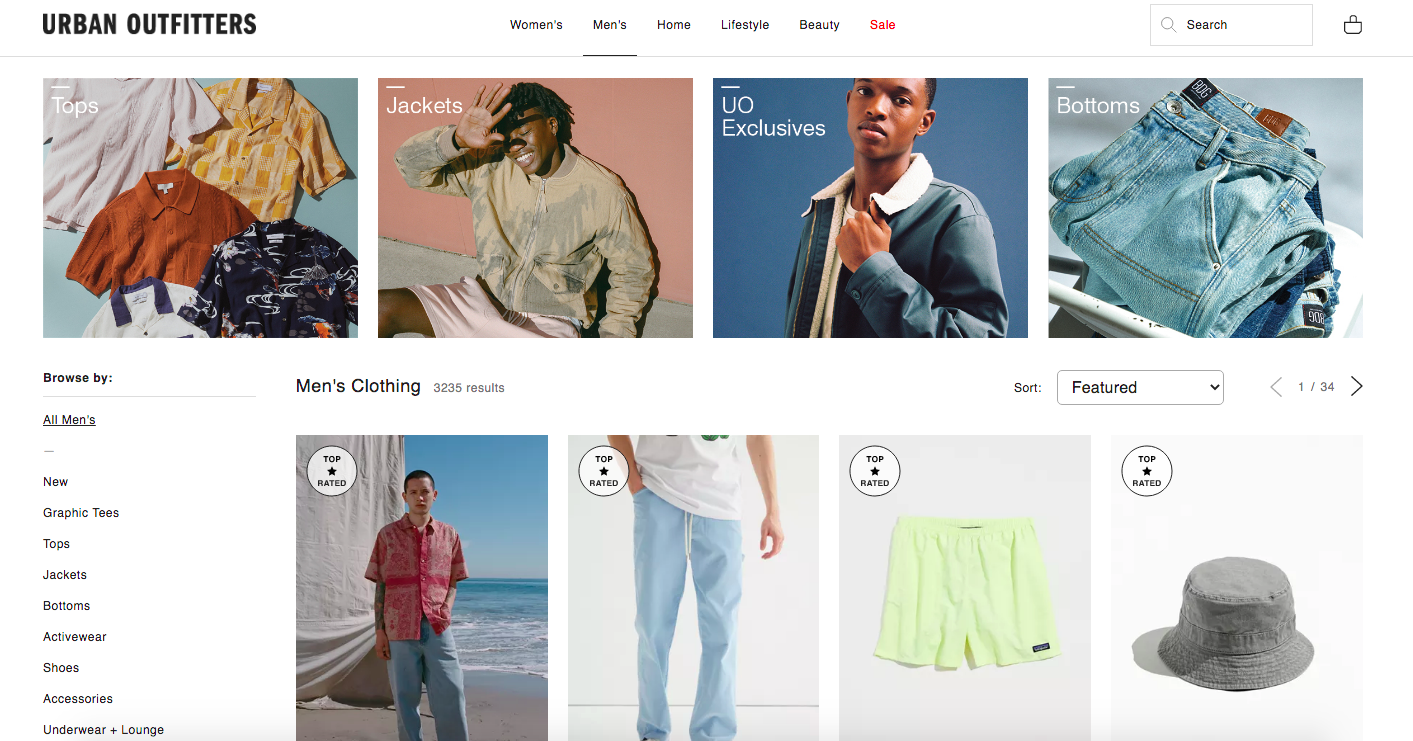 What Does Upsell Mean On The Product Page?
The product page is the best location to use upselling techniques on a webstore. The main reason for that is the product's page high impact in the purchasing decision. This is the page where all the attributes of a product is being displayed with the online shopper. It is easy to understand the shopping context – category, brand etc. – that the user is looking for. Thus, it is the best page to display product recommendations both related and upsell items. If an online shopper is viewing a tablet case, why not recommend him another but a higher priced tablet case?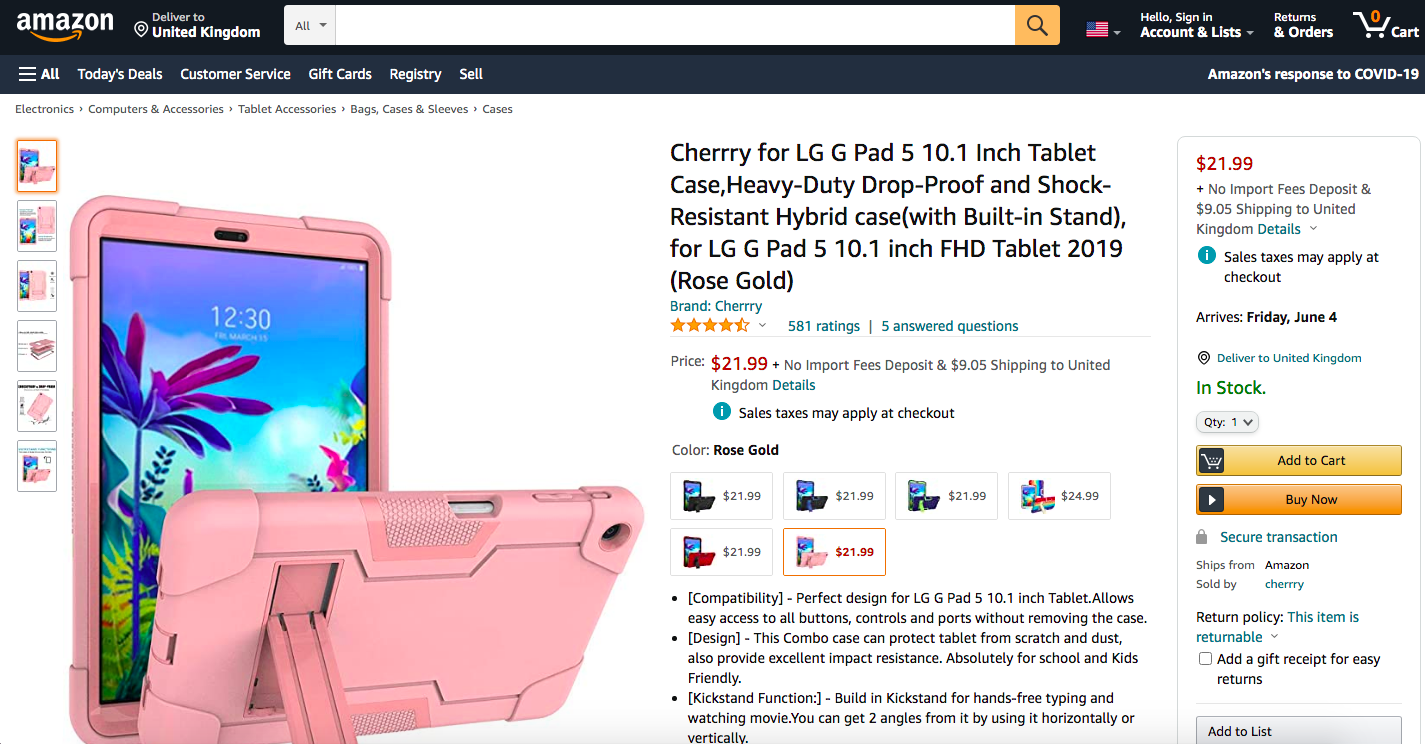 What Does Upsell Mean On The Search Page?
If the search is triggered just after a few product pages have been viewed by the user, then it is also possible to perform upsell techniques on this page type.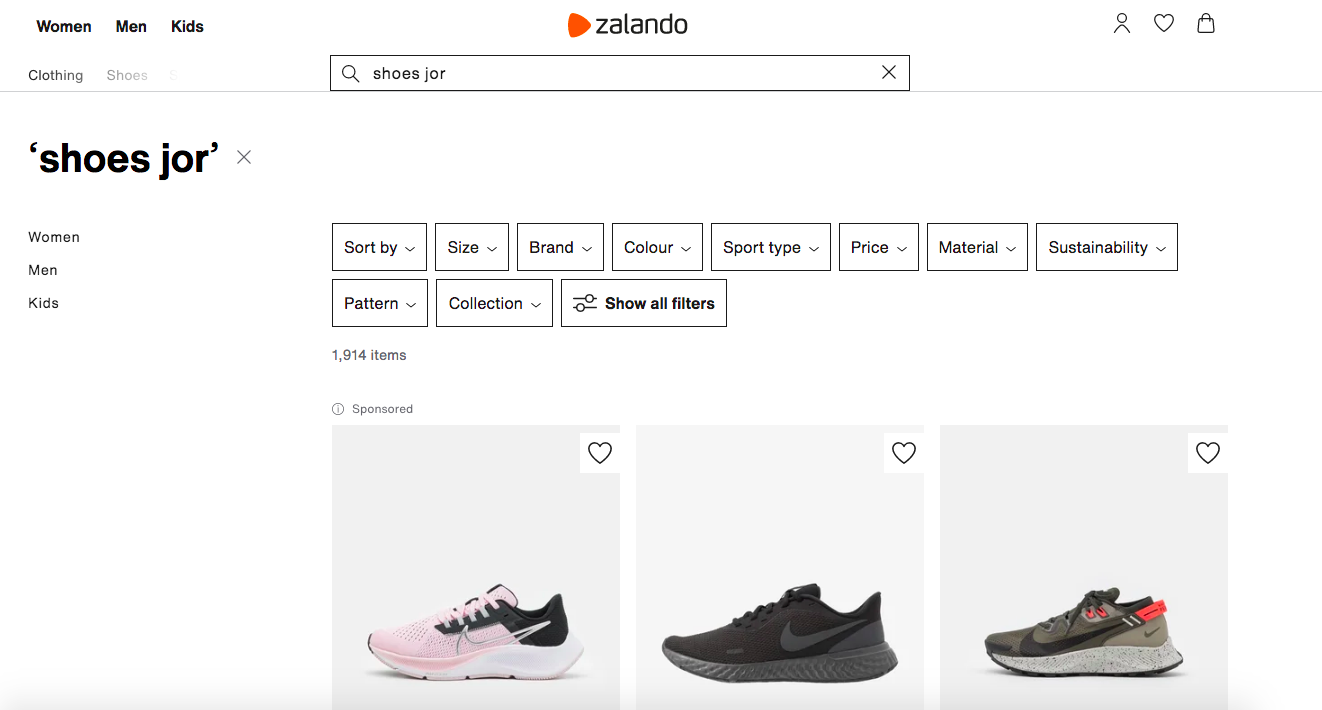 What Does Upsell Mean On The Cart Page?
The cart page is a great package both for upselling and cross-selling. There is at least one item in the cart, so the retailer knows the shopping context. It is possible to showcase higher priced items as well cross sell items that will match the product in the cart.
Another great usage of upsell on the cart page is to recommend bigger – higher priced – items. Especially in grocery and pet foods markets, it is possible to convince shoppers to increase the volume or quantity of their purchases. Offering discounts for bigger packages and/or multipacks is a widely used upselling technique in the cart page.
What Does Upsell Mean On The Sales Page?
Some people believe that sales page is the end of the funnel – it cannot trigger another purchase. They are wrong! Sales page is indeed an important page for upselling. Selling an extra service along with the one originally bought can help an online retailer increase the cart value. In fashion, selling accessories is a good idea for upselling on the sales page. On the sales page, time limited upsell offers may also be showcased to motivate purchases.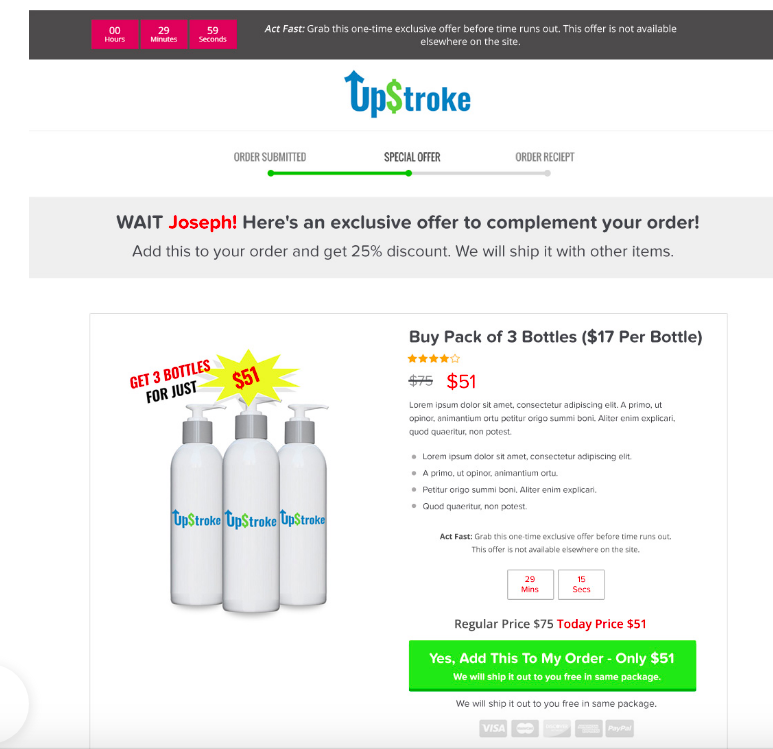 What Does Upsell Mean In The Context Of Online Fashion Retail?
Revenue in the Fashion segment is projected to reach US$759,466m in 2021. Being the driving force behind online retail, apparel companies are constantly investing in technologies to boost their revenues. Yet, upselling is a great tactic to increase sales.
Upselling techniques may differ for multi-brand and mono-brand online fashion retail in the sense that brand perception has an impact in the way upselling is performed. From an upselling perspective, brand equity drives significantly the influence on consumers' intention to purchase the product of the same brand. Thus, multi-brand retailers tend to offer upsell items from the same brand. On the other side, mono-brand retailers tend to play on bundles or multipacks in order to drive upsells.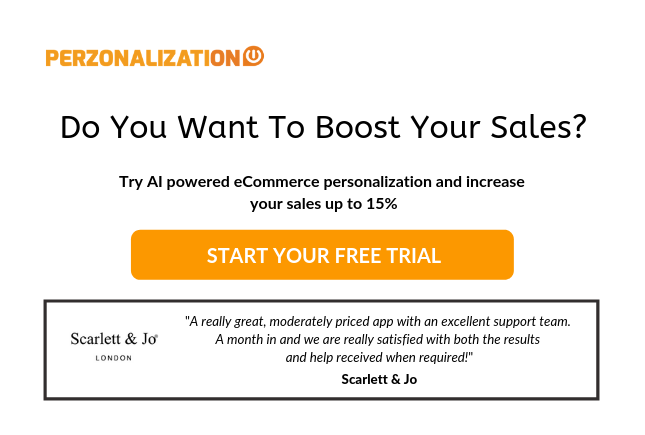 Effective usage of upselling requires analysing customer insight. Thus, online fashion retailers have an advantage over their brick and mortar counterparts in the sense that online is a great platform to gain customer insight. In online retail, clickstream behaviour can be tracked and analyzed in real-time to make room for automated decision making. Upsell and cross sell apps are developed to exploit the power of massive customer data in online fashion retail.
What Does Upsell Mean In The Context Of Recommender Systems?
Online recommender systems are crucial in providing real-time product recommendations based on customers' past behavior and references. Additionally, product recomendation engines have a significant impact on increasing online shoppers' satisfaction, boosting wepshops' revenue through up-selling and cross-selling, and settling a long-term relationship between websites and customers. So in this context, eCommerce recommendation engines appear as the drivers of the best upselling techniques in online retail.
How To Upsell A Product?
The upsell meaning can change for different product categories, yet there are many different upsell tips. So if you are an online retailer, you can use many tips to upsell a product. However deciding on the upsell products is usually a tiresome process. This is where, product recommendation engines come into play! An engine like the one we have here at Perzonalization can easily use algorithms to decide which products to be showcased as upsell options. Price, category, product similarity, brand, color and all sorts of product attributes should be taken into account while upselling. Therefore, it is best to use machine learning algorithms to perform upsells on an eCommerce website.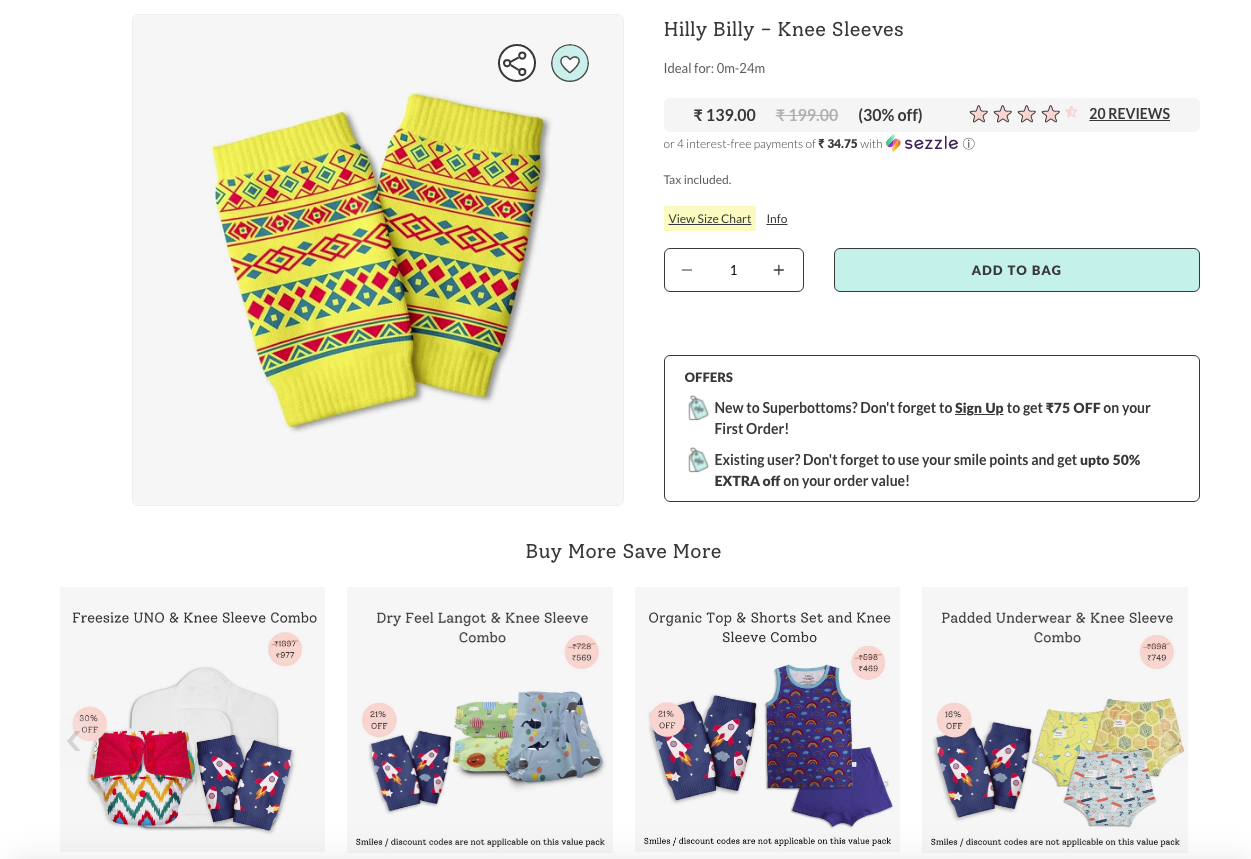 How To Upsell On Shopify?
Given that Shopify had a $307B economic impact in 2020, the upsell problems faced by Shopify merchants should be solved with care. For this, we – at Perzonalization – developed an upsell app for Shopify that merchants can use to automatically upsell on their Shopify stores. This has app both upsell and cross sell options and is designed to make life easier for Shopify stores.
How To Upsell: WooCommerce Life-Saver
Ever since WooCommerce has been introduced, WordPress bloggers started to easily transform their websites into all-in-one eCommerce websites. This also created a need for upsell and cross sell in WooCommerce. Our WooCommerce extension is developed as an answer to this requirement. As the small and mid-sized eCommerce businesses, owners of WooCommerce stores are usually suffering from lack of time. Our automated WooCommerce upsell plugin is a life-saver for them in the sense that after installing the plugin, they do not need to spend any time for manually picking upsells. The plugin takes the burden out of their shoulders!
Are you able to showcase automated upsell and cross sell items on your online store? To get all of these and more, install Perzonalization for your store now and start your 14 day free trial.
Upsell vs. Cross Sell
According to Investopidea, to cross-sell is to sell related or complementary products to a customer. Thus, the act of cross-selling usually does not involve higher priced item sales but complementary sales. So, the main difference between upsell and cross sell appears in the way product categories are selected. If you'd like to upsell an online shopper who is looking at a pair of pants, then you'd need to showcase higher priced pants. If you'd like to do cross-selling, you'd need to pick up items from matching categories like t-shirts, blouses, shirts, jackets.
However, according to a research from PredictiveIntent, upselling on eCommerce sites performs 20 times better than cross-selling. Showing similar but more expensive products than the one in view drives over 4% of sales compared to just 0.2% of sales driven by cross-selling methods (such as displaying 'people who bought this item also bought').
Upselling Examples
Upselling is a technique widely used by banks, insurance companies, travel agencies, fashion retailers, consumer electronic stores and many other businesses. Therefore, it is possible to find great examples from different niches.
Upselling Examples From The Hotel Industry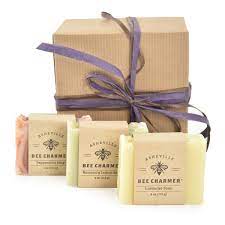 Some of the hotels have beautiful SPAs in which they offer massage, hot pool and several other services. The hotel's frontdesk staff is usually incentived to sell SPA services. Thus, it is a perfect moment to make upsells!
Selling SPA service packages will not only add to the overall quality of the holiday experience but will also increase the hotel's revenues.
Additionally, if a customer is up-grading for bigger spa services, a complementary Tissue Box or Hand-Crafted Soap Gift Set can be offer to the guest, as value addition.
Upselling Examples From The Fashion Industry
Online fashion retail is where most of the great upselling examples come from! When the breadth and depth of a product portfolio on a fashion website is analyzed, a big engineering problem is found; the choice overload problem. Online shoppers are bombarded with several product options and have issues while finding the products that really suit their tastes and needs.
This is a problem faced by many retailers in online fashion. Luckily, automated eCommerce recommender engines are able to overcome this issue by showcasing the items that would otherwise get lost on the webshop. Thus, placing upsell recommendation blocks on a cart page and letting the personalization engine do its job is a good example of increasing the average order value in an fashion webstore.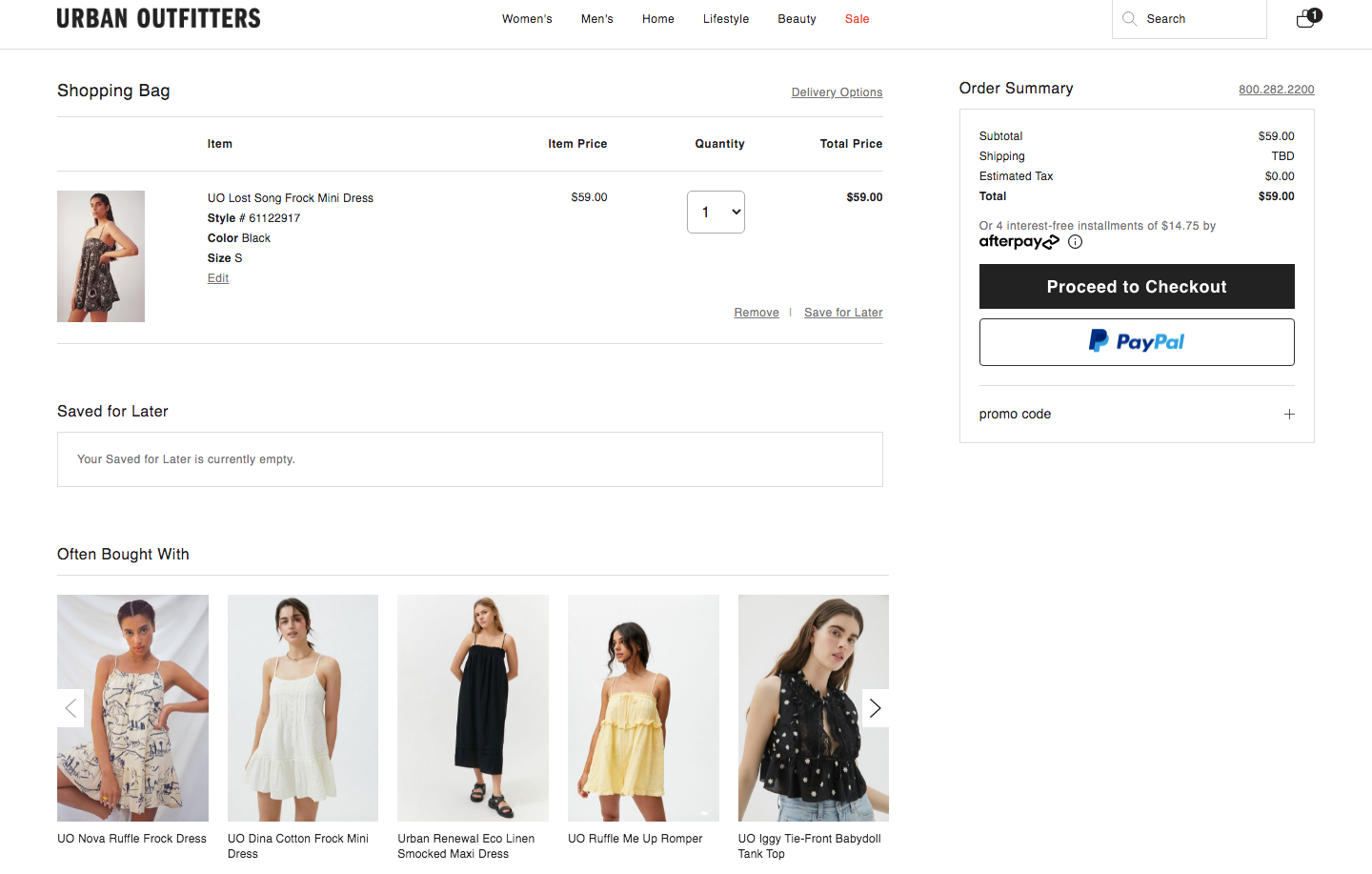 Upselling Examples From The Online Grocery Industry
Online grocery businesses stand in a distinct position in the way that most of their shoppers need to come back for repeat purchases of the same items they shopped for. The online retailer is also able to track a shopper's previous purchases, understand their taste profiles and use this data to upsell and cross sell.
Are you able to showcase automated upsell and cross sell items on your online store? To get all of these and more, install Perzonalization for your store now and start your 14 day free trial.
On the product page, it is a smart decision to upsell from similar categories whereas the cart page is the right location to showcase the new products and increase the cart size via cross-selling.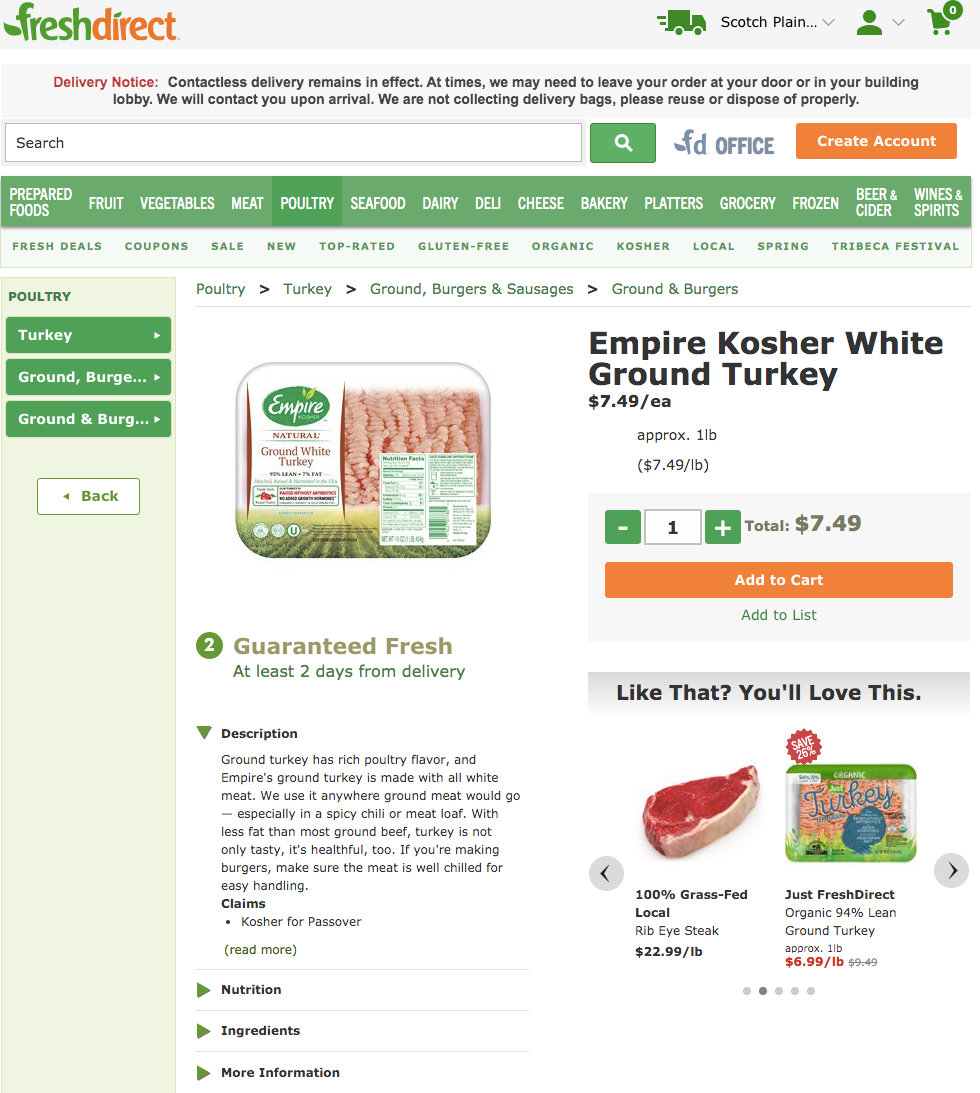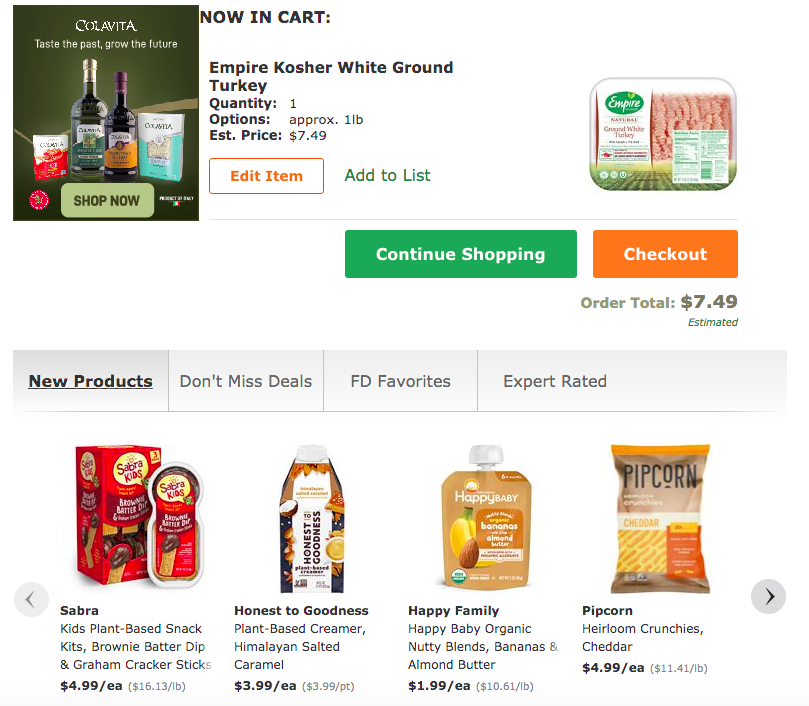 Upselling Examples From Online Bookstores
Amazon.com is the first online retailer to introduce the concepts of upselling and cross selling. Originally an online bookseller, Amazon used the data around its book shoppers to come up with intelligent product recommendations. Their heritage still continues in online bookstores in which several upselling examples are available.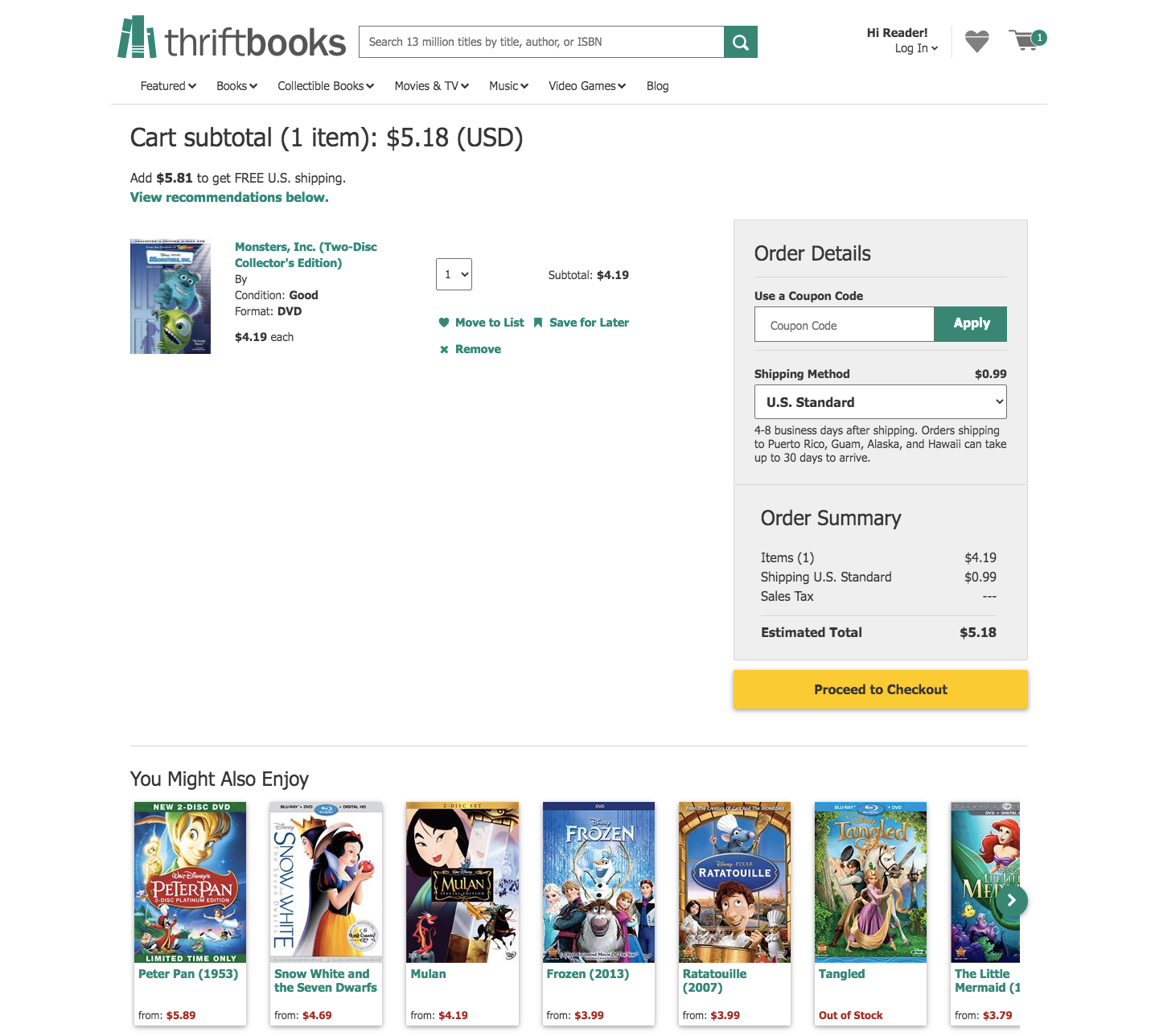 What Does Upsell Mean? The Wrap-Up
Upselling is a very important practice in today's online retail world. This traditional sales tactic in physical retail has found even more popularity with the rise of eCommerce. Not surprisingly, eCommerce businesses have been more successful in upselling than brick and mortar businesses in the sense that they were able to delve into data to better understand what items or services would be the most relevant to their online shoppers.
It is possible to both boost sales and provide a better online shopping experience for the customers via effective upselling meaning that you can benefit from upselling in many ways.
Empowered with AI powered and real-time product recommendation engines like the one we have here at Perzonalization, an online brand is able to overcome many challenges and develop sound upselling practices that would also increase the company's profitability.
Curious to learn more? Take a look at related posts!
Do You Want To Boost Your Sales?
We are Perzonalization and we'd like to help you.
Try AI powered eCommerce personalization and increase your sales up to 15%.