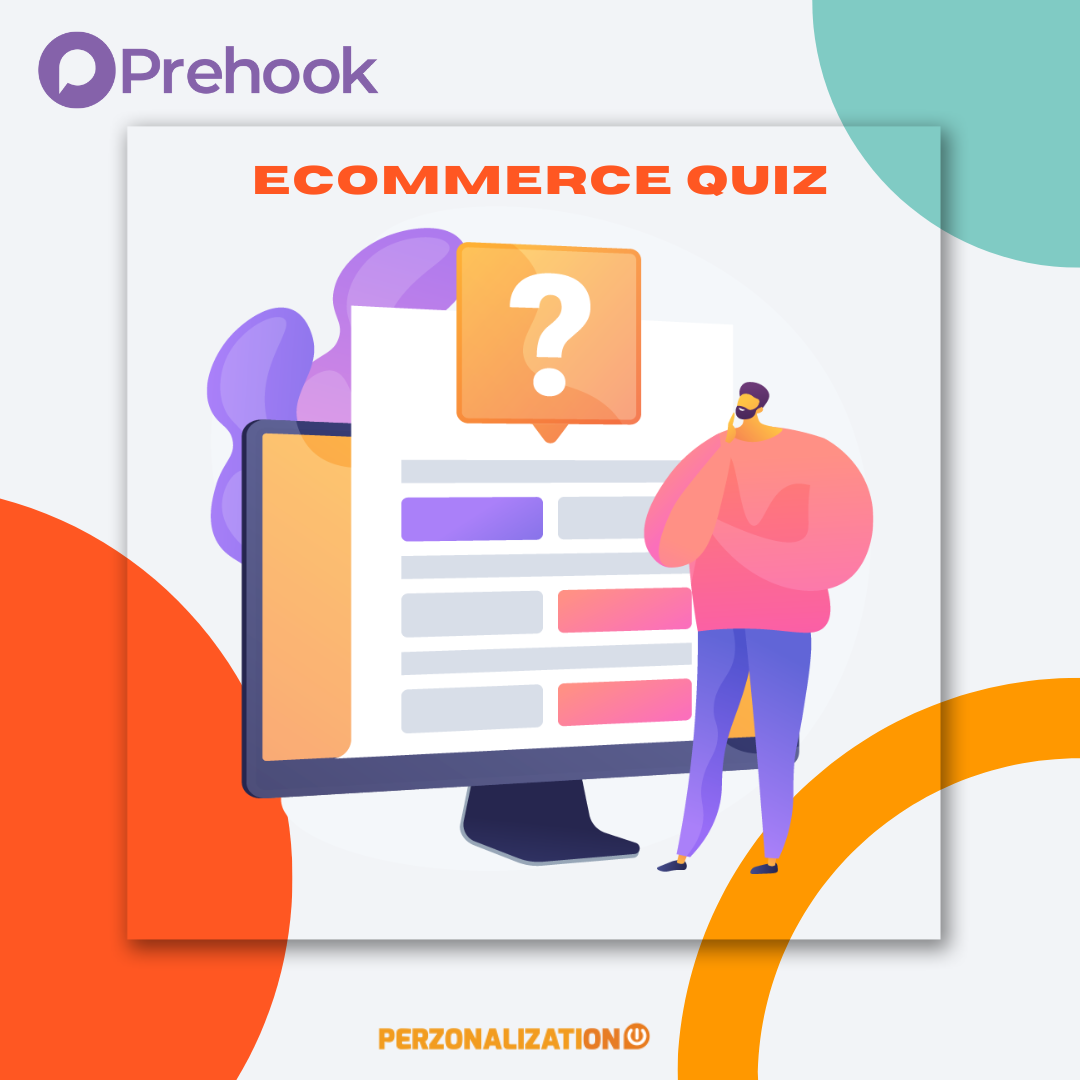 Did you know, 66% of customers want companies to cater to their unique needs and expectations? However, only 32% of online store owners are confident in their ability to transform data into real-time personalized pricing, offers, and products.
More than three-quarters (77%) of buyers have preferred, spoken positively about, or paid more for a brand because of its ability to tailor its products and services to each buyer. It's also been found that 83% of customers are open to giving up some personal information in exchange for a more tailored experience.
Customers are more likely to become irritated if you fail to provide personalization. Since 71% of shoppers get annoyed by impersonal service.
A one-size-fits-all approach to advertising is obsolete in today's market. Competition is at an all-time high. Traffic that doesn't turn into buyers is too costly to pursue in an environment where costs are rising everywhere. Your customers need to be treated as individuals, so treat them as such in your communications with them. Each and every one of your visitors requires personalized advertising.
Nearly all stores (96%) have struggled in some way with their personalization efforts, such as having insufficient IT resources, finding the right partner, or getting employees on the same page. However, tools like Personalization and Prehook can significantly personalize your marketing efforts with little to no effort from your side.
What is Prehook: Quiz Funnel Builder?
Prehook is a web-based tool that allows businesses to create custom quizzes that engage their audience, generate leads, and ultimately drive sales. Utilizing Prehook's fun and easy quizzes, you can learn important details about your customers like their likes, dislikes, questions, and aspirations. Your entire marketing strategy can then revolve around the things that are truly important to your target audience, from the products you suggest to the content and messages you send them.
Prehook's quizzes are tailored to the requirements of fast-growing eCommerce brands that place a premium on aesthetics, user experience, and lead conversion. Prehook is designed to be user-friendly and requires no coding knowledge to launch your quiz while competing quiz builders are costly enterprise options that fall short on design, integrations, and ease of use.
Prehook provides a variety of customizable templates that can be tailored to fit different industries and types of businesses. The templates include different types of quizzes, such as product recommendations, personality quizzes, and knowledge-based quizzes.
One of the unique features of Prehook is its ability to integrate with popular email marketing platforms like Omnisend, Klaviyo, etc. This allows businesses to automatically follow up with quiz takers with personalized recommendations, promotions, or offers, making it easier to build relationships with customers and ultimately drive more sales.
How does Prehook work?
Using Prehook is simple and straightforward. Here are the basic steps to create a quiz using Prehook:
Choose a template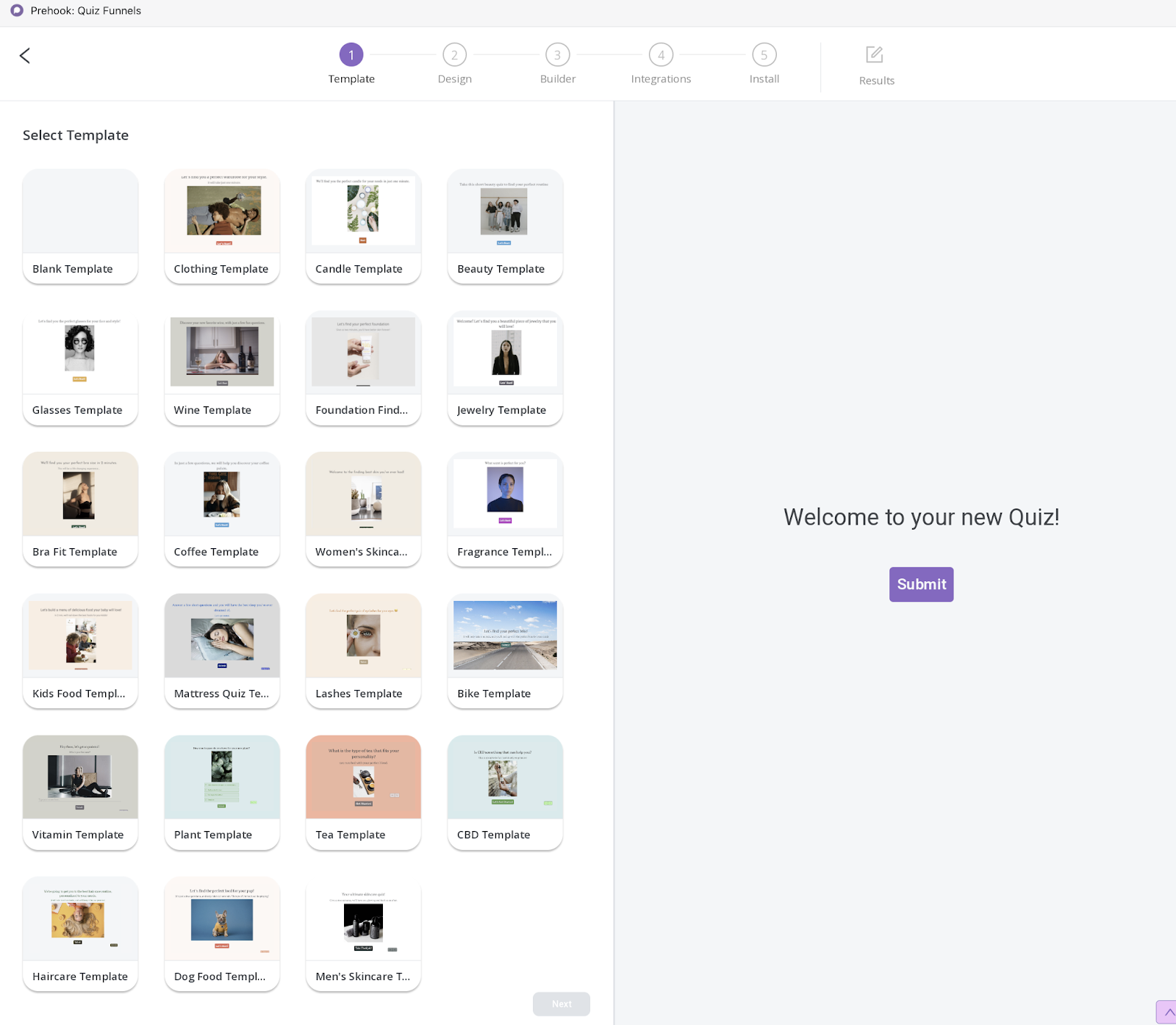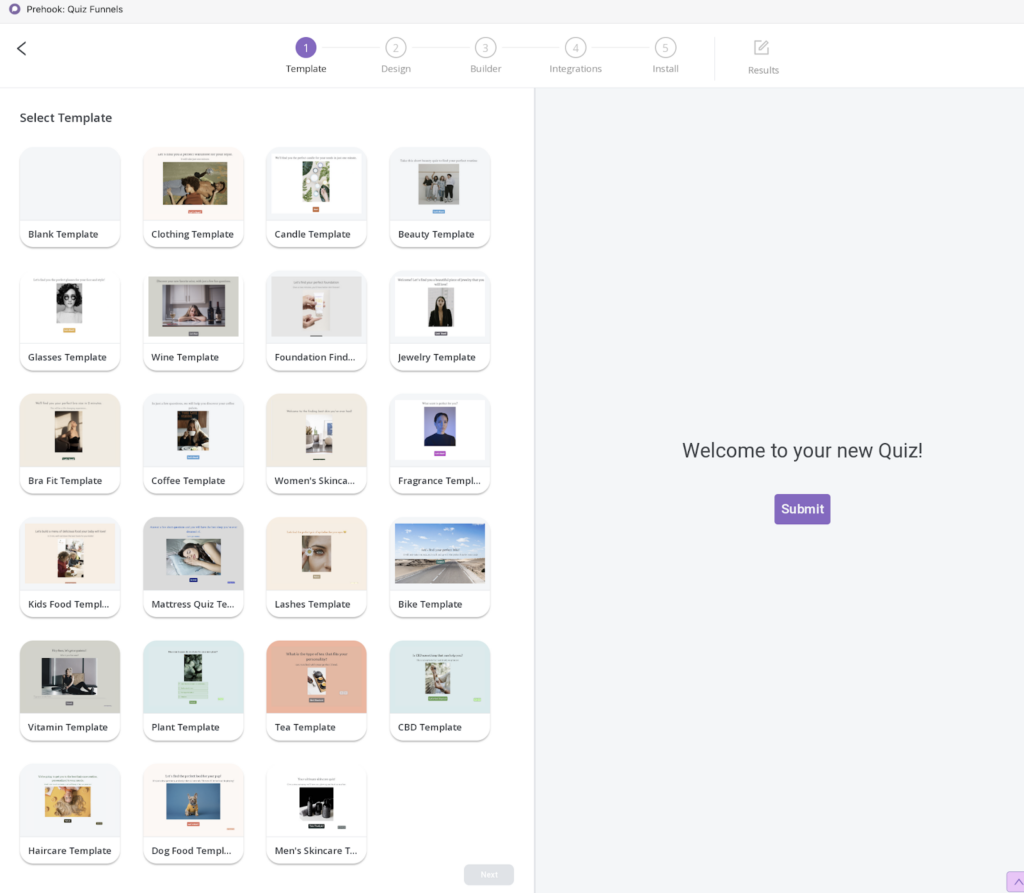 Prehook provides a variety of customizable templates to choose from. Each template has different questions, answers, and outcomes that can be tailored to your business and audience.
Customize your quiz
Once you have chosen a template, you can customize it to match your brand and messaging. You can add your logo, change colors and fonts, and customize the questions and answers.
Set up outcomes
Outcomes are the results that quiz takers receive after completing the quiz. These outcomes can be personalized based on the answers that the quiz taker provides.
Set up email integrations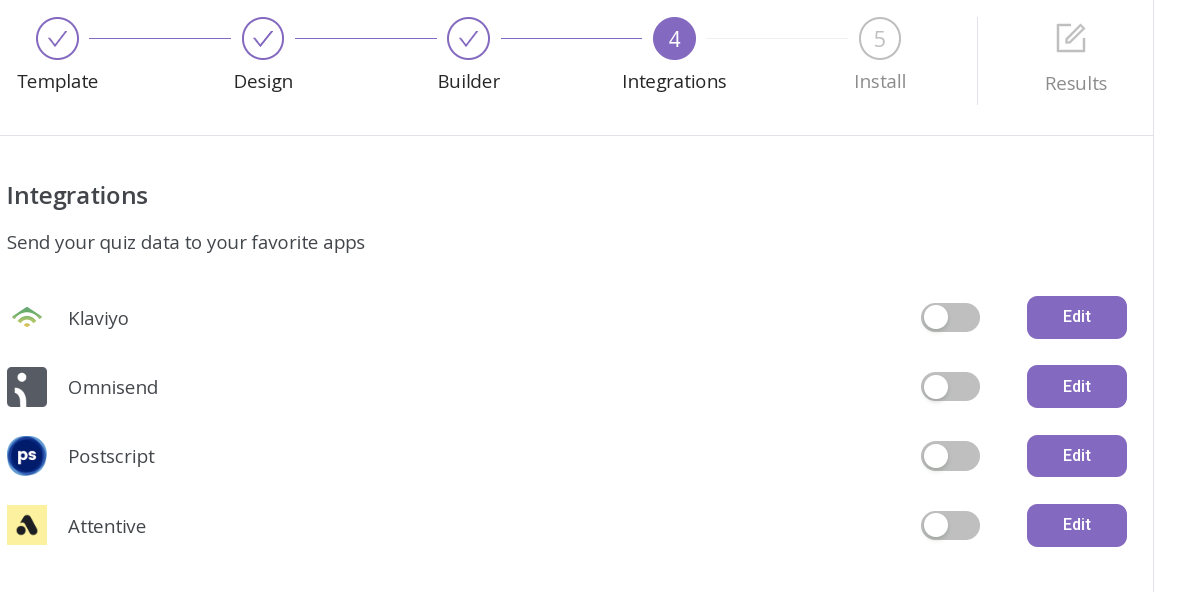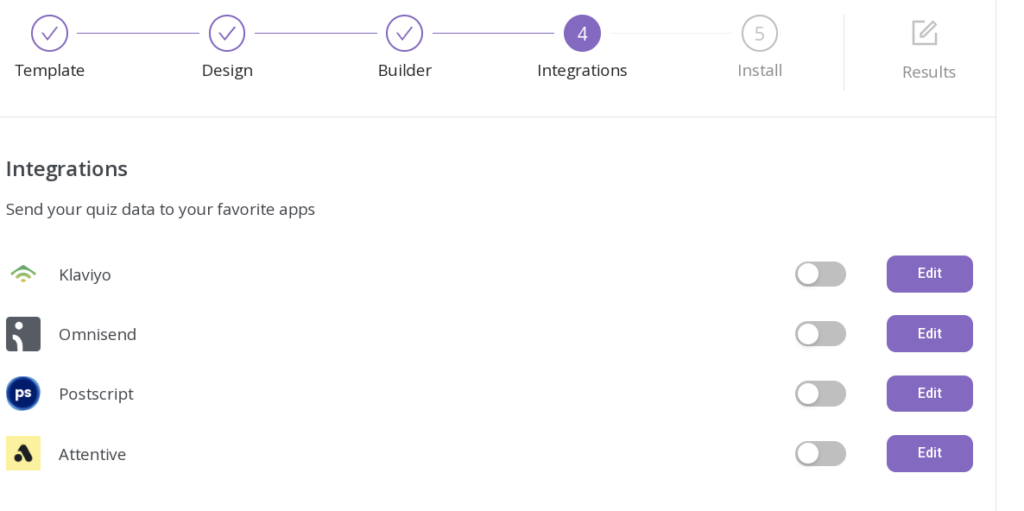 Prehook integrates with popular email marketing platforms like Omnisend, Klaviyo, and Postscript. This allows businesses to automatically follow up with quiz takers with personalized recommendations, promotions, or offers.
Publish your quiz
Once you have set up your quiz, you can publish it on your website, social media, or email campaigns. Prehook provides a variety of options for sharing your quiz and tracking its performance.
Benefits of Prehook Quiz Builder
Know Your Audience
One of the significant advantages of using Prehook is that it helps businesses to know their audience better. The quiz platform provides businesses with insights into the preferences, challenges, and goals of their target customers. With this information, businesses can create targeted marketing campaigns that are more likely to resonate with their audience, leading to higher engagement and conversions.
Accelerate Email List Growth
Prehook's Quiz Funnel Builder is an effective tool for accelerating email list growth. The platform allows businesses to capture email addresses from quiz participants and add them to their email lists automatically. By capturing the email addresses of potential customers, businesses can grow their email list and reach a wider audience with targeted email campaigns.
Drive Conversions
Prehook's Quiz Funnel Builder can help businesses drive conversions by creating engaging quizzes that guide users toward a specific product or service. The quizzes are designed to educate users about the benefits of the product or service, leading to a higher likelihood of conversion. Prehook's platform also offers businesses the ability to customize the quiz outcome pages and include a call-to-action (CTA) to drive users toward a purchase.
Improved Engagement
Prehook's Quiz Funnel Builder provides businesses with an interactive way to engage with their target audience. The platform allows businesses to create personalized quizzes that can be used to educate, inform, and entertain their audience. By providing an interactive experience, businesses can increase engagement with their audience and build stronger relationships with their customers.
Cost-Effective Marketing Solution
Prehook is a cost-effective marketing solution for businesses of all sizes. Unlike other marketing tools that require significant investment, Prehook's platform is designed to be affordable and accessible for small and medium-sized businesses. By offering a low-cost marketing solution, Prehook enables businesses to compete with larger brands without breaking the bank.
Personalized Customer Experience
With Prehook, businesses can provide a personalized customer experience. By creating quizzes that are tailored to each individual's preferences and goals, businesses can provide a unique experience for each customer. This personalized approach can help businesses build stronger relationships with their customers and increase customer loyalty.
Improved Customer Data Collection
Prehook's platform offers businesses a simple and effective way to collect valuable customer data. The quizzes can be used to collect information about customer preferences, challenges, and goals, which can be used to inform future marketing campaigns. By collecting this data, businesses can gain a deeper understanding of their customers and create more targeted marketing campaigns.
Easy to Use
Prehook's Quiz Funnel Builder is designed to be easy to use. The platform offers a simple interface that allows businesses to create quizzes quickly and easily. The platform also offers pre-built quiz templates that businesses can use to get started quickly. The ease of use of the platform means that businesses can create engaging quizzes without the need for technical expertise.
Analytics
Prehook provides analytics to track quiz performance, including completion rates, conversion rates, and customer feedback. This allows businesses to optimize their quizzes and improve their marketing efforts.
Prehook Quize Example
Let's take a look at one website that is already using Prehook in their store to improve customer experience and recommend products based on the quiz.
The website we have selected is Trophy Shapewear. Trophy Shapewear is a brand of shapewear that offers a variety of products designed to help women achieve a more flattering and confident silhouette. Their products range from bodysuits and waist trainers to leggings and bras, all designed to provide support and enhance natural curves.
They have integrated the Prehook quiz into their website. Let's visit their website and the quiz.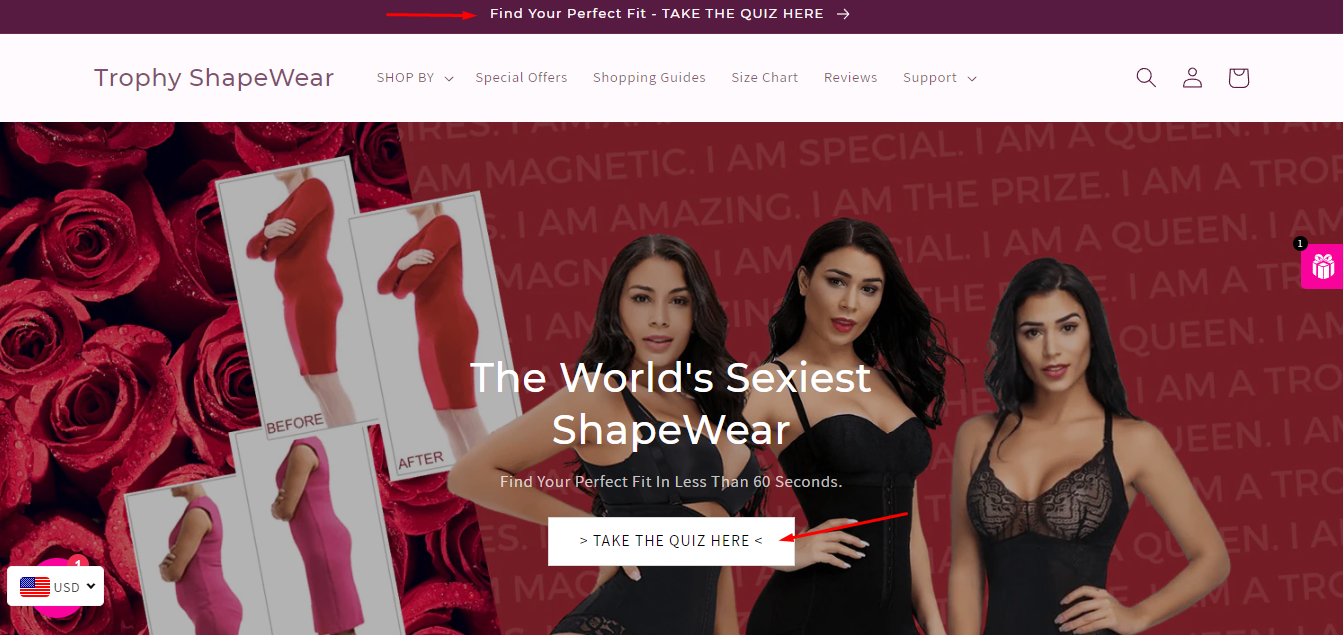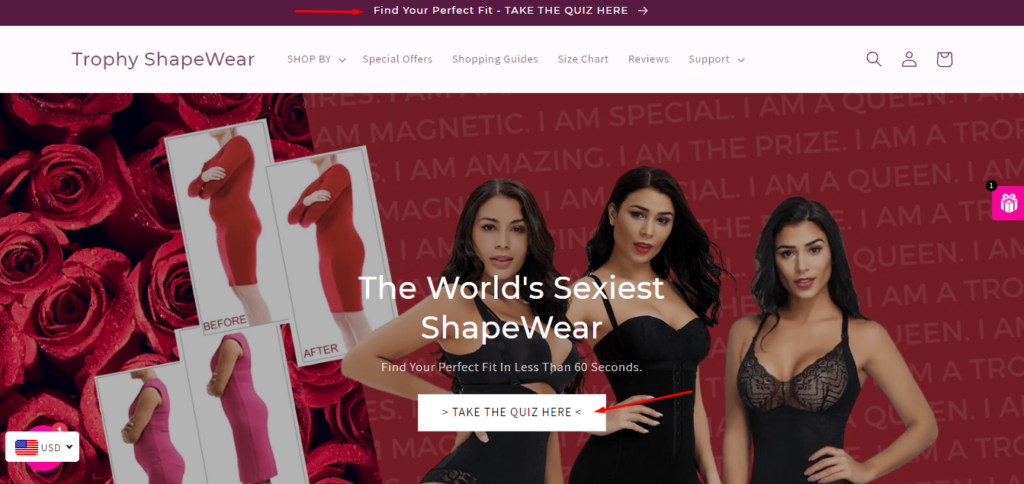 You will find the quiz button on the home page. Click on it and it will take you to the quiz window.
First, it will ask for your name.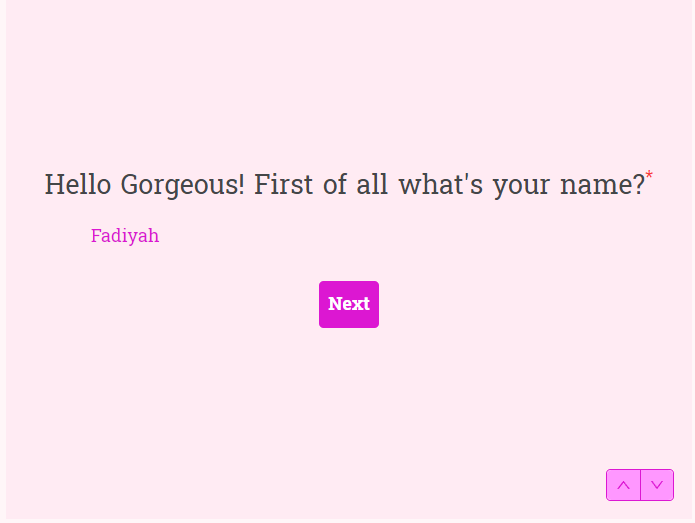 Choose your compression type.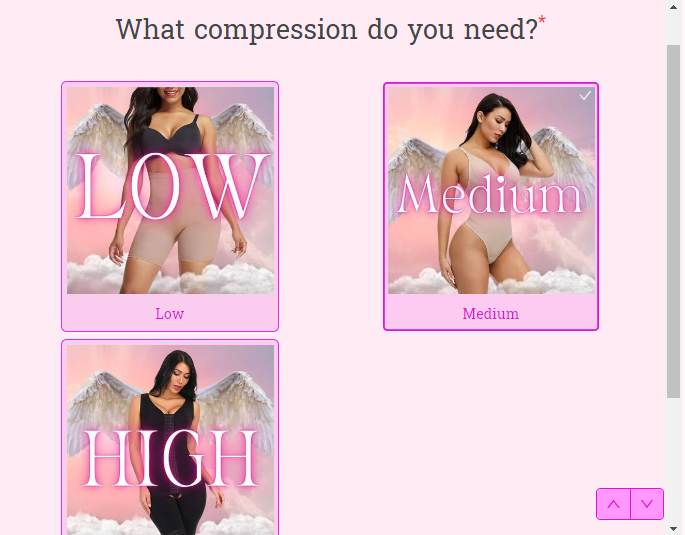 Input your waistline measurements.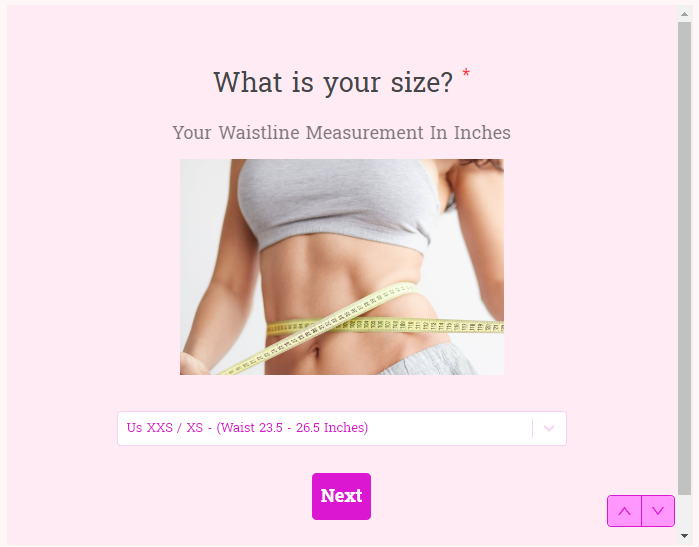 On the next screen, the quiz is asking for the customer's email.
Once you submit everything, the Prehook quiz of Trophy Shapewear will recommend a number of products that match your requirements. In addition to that, it also offers a 15% discount code.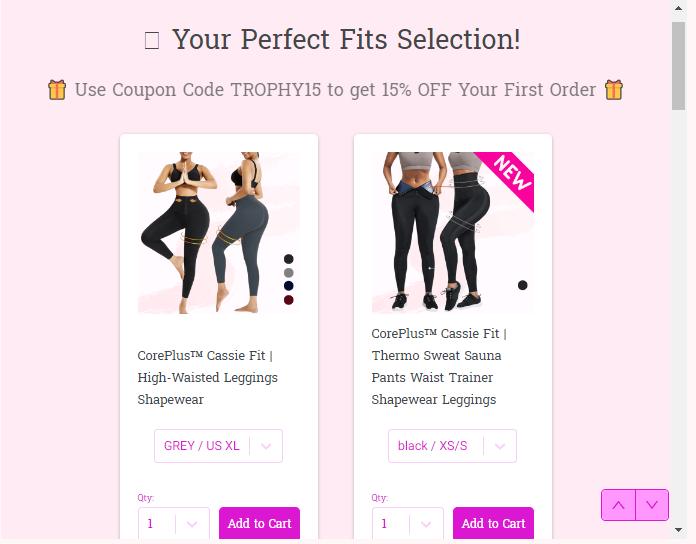 As you can see, this is a great way of attracting and engaging a customer and leading them to conversion.
How Perzonlization and Prehook can complement each other?
Prehook's Quiz Funnel Builder and Perzonalization's AI-powered personalized product recommendations app can complement each other in a number of ways, ultimately helping businesses increase sales and improve customer engagement.
Firstly, Prehook allows businesses to capture valuable customer data, including their preferences, challenges, questions, and goals. This information can be used to create more personalized and targeted product recommendations using Perzonalization's app. By analyzing customer behavior and purchasing patterns, Perzonalization can recommend products that are tailored to each individual customer's needs and interests.
Secondly, Prehook can help businesses segment their email lists based on customer preferences and behavior. This segmentation can then be used by Perzonalization to create even more targeted product recommendations and personalized marketing campaigns. For example, if a customer takes a quiz and indicates that they are interested in eco-friendly products, Perzonalization can recommend products that align with this preference in their marketing messages.
Finally, Perzonalization's AI-powered personalization app can help businesses improve their website's user experience by displaying product recommendations based on each customer's unique preferences and behavior. By integrating with Prehook's Quiz Funnel Builder, businesses can ensure that the recommendations displayed to customers are even more accurate and relevant.
Overall, the combination of Prehook's Quiz Funnel Builder and Perzonalization's personalized product recommendations app can help businesses create a more personalized and engaging customer experience, leading to increased sales and customer loyalty.