We've Personalized Over
2 Billion

 Pages
DOWNLOAD OUR PLUGIN FOR YOUR STORE NOW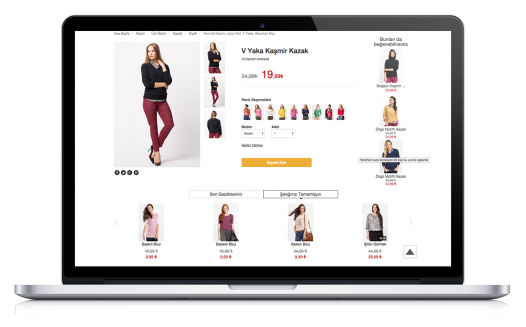 WEB
Each visitor is unique and needs special treatment. We do this with the help of our real time predictive personalization technology.
With predictive personalization, our mission is to maximize the value both for you (the ecommerce executive) and for your visitors. During the time a visitor spends on your site, he leaves some tracks. They browse through different sorts of pages, view several types of content. We track and analyze these behaviors in real time to show personalized recommended products to your visitors.
MOBILE
A visitor may start searching for a product on desktop then continue the same search on her tablet. When we need to predict this user's next behaviour, we analyse her behaviour on both web and mobile to come up with a harmonious offering.
Through our api, we deliver the power of Perzonalization to mobile apps to increase your mCommerce conversion rates.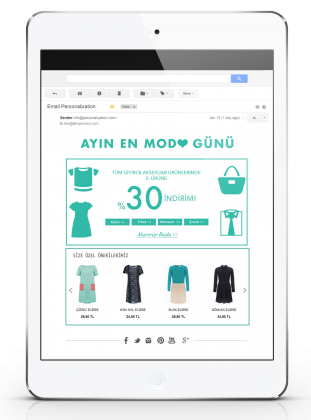 EMAIL
An email you send can easily be inspiring for your users if it's targeted and includes some personalized content. Such emails naturally increase click-through rates resulting in a higher ecommerce conversion rates.
We use our real-time predictive personalization technology not only on web and mobile but also on emails you send. The magic happens not when the email is sent but when the user opens it, this is when we calculate personalized recommended products for that user – in real time.
Our technology allows us to work with any email service provider you choose.
REAL TIME MICRO-SEGMENTATION
Consumer needs and trends change.
That's why your visitors browse differently every time they visit your website.
Huge and permanent macro-segments containing thousands of people do not always reveal the ever changing behaviours of your visitors. That is where we come in! With the help of our predictive personalization technology, we segment your visitors in real time forming thousands of micro-segments. That's how we can capture behavioural changes in real time and come up with personalized recommendations that will suit the needs of your visitors.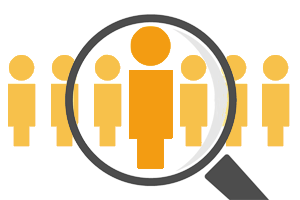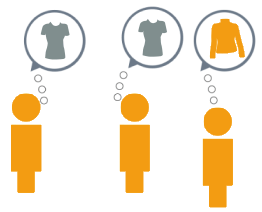 JUST LIKE A FRIENDLY ADVICE
We all need a good friend's advice whether it be for shopping or for discovering interesting content.
Friends and similar consumers have always been the best source of advice for us. We wanted to keep that notion of 'friendly advice' while we were developing our unique predictive personalization technology. That's how we do it; we find similar visitors on your website, match them with our ground-breaking algorithm. Consequently, while a visitor is browsing, he sees the most relevant recommendations that our algorithm has just brought out from the preferences of the similar visitors.
PURCHASE INTENTION PREDICTION
If you were a store employee, would you recommend a pair of skinny jeans to a 70 year-old lady while she's walking down the bakery line! No, you wouldn't! Neither do we.
Visitors browse through websites just as they would roam in a supermarket. They have a certain reason for visiting different pages of your site. Our job is to predict what she's looking for on that page and then choose the most relevant content for her. For that reason we analyse the visitor behaviour on different pages.  Our predictive personalization technology helps us do our best to understand the context of that visit. We differ our offering according to the context; whether it be just window shopping or a real visit that will convert into sales.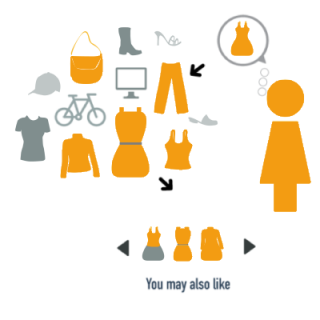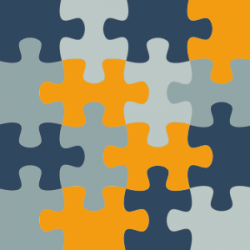 EASY INTEGRATION
We know that you're busy so we want to make your life easier.
Imagine a service that takes months to integrate, sleepless nights for the IT team, pizza delivery guy who becomes your best friend. Now open your eyes and relax because that's just a nightmare if you work with us. We have created such a smooth integration process for our eCommerce app. You only need to copy and paste a few snippets of code on your site's html and then wait for the magic of predictive personalization to happen.
CROSS-CHANNEL
We all know that today's consumer is capable of optimizing his usage of different gadgets.
If he's using multi screen, then we need to recognize his behaviour on each medium he uses.
The visitor is always the same when he visits your web site, your mobile app or opens one of your e-mails. With our matching technology, we are able to determine the user regardless of the screen he uses. That is how we are able to offer a seamless predictive personalization experience among web, mobile and e-mail.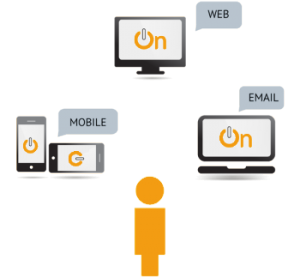 SOME OF OUR HAPPY CUSTOMERS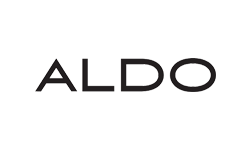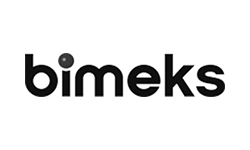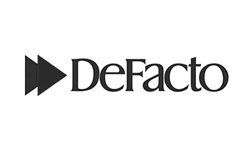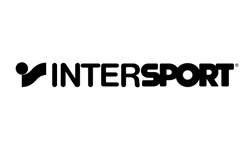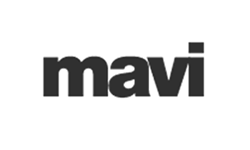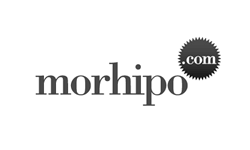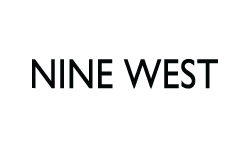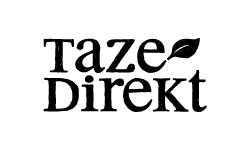 TESTIMONIALS
I have met Perzonalization on their very first demo day and have been following their success for a long time. As a leading fashion retailer in Turkey with more than 3000 as SKU's, Mavi's expectations were very high from a recommendation engine. They have not only met our expectations as a service but also demonstrate a very good collaboration with our team. Very solution oriented and agile company. I am glad, we are working with them.

Maintaining relevant recommendations on the thousand of products on our website seemed like a daunting task, that is until we met with the pleasant, knowledgable and energetic Perzonalization team. We are happy to be with them and with the results their software produces for us.

Mavi JeansE-commerce Manager

BimeksExec. Board Member
ANY QUESTIONS? CONTACT US!