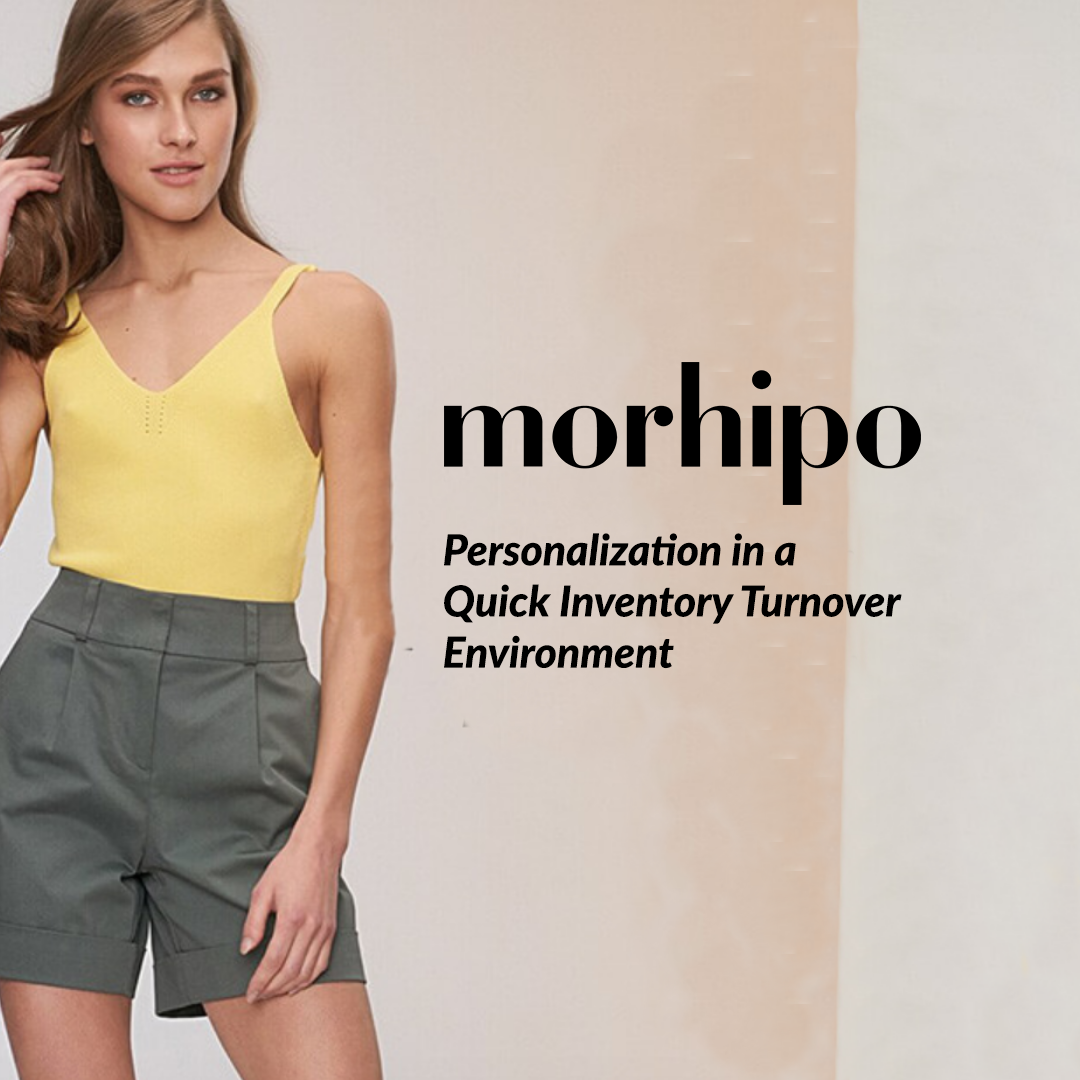 With the enormous growth in the eCommerce industry, brands now have large amounts of products available online. This paradox of choice faced by today's online shoppers pushes brands to act more than clever. eCommerce brands need to excel in something that will be meaningful for their shoppers – like multi brand personalization – in order to create a connection between their customers and foster it to win loyalty.
Download our guide and learn the latest fashion trends to rock your business in 2021.
It's hard to talk about eCommerce without mentioning flash sales, or daily deals. This popular promotional strategy has been around since the early 2000s and its popularity has continued up until today.
Some businesses are solely flash sales sites, while others use it as an occasional technique to acquire new customers and boost sales. Either way, flash sales can be used as an effective strategy for all types of merchants.
What is a Flash Sale?
Flash sales are often referred to as "daily deals" or "deal-of-the day". It is an eCommerce business model in which a site offers a single or limited product selection for a discounted price over a short time period. Sales generally last between just a few hours to 24-36 hours.
According to HubSpot, an eCommerce website has got three main goals in using flash sales as a tactic:
1- Entice online shoppers to impulse buy.
2- Boost brand awareness and customer loyalty.
3- Compel shoppers to check out other non-sale products listed on its online store.
While any ecommerce store can use flash sales as a valuable promotional marketing tactic, some companies' entire business model leverages flash sales. Morhipo.com, for example, is a flash sales site that offers a wide range of fashion products at significantly reduced prices for a limited period of time.
Most importantly, flash sales often drive a large audience to the eCommerce site and encourage shoppers to purchase full-price items, as well.
As a matter of fact, the personalized online shopping experience created on that particular store is very crucial in pushing every visitor to explore and add additional products to her basket throughout her shopping journey.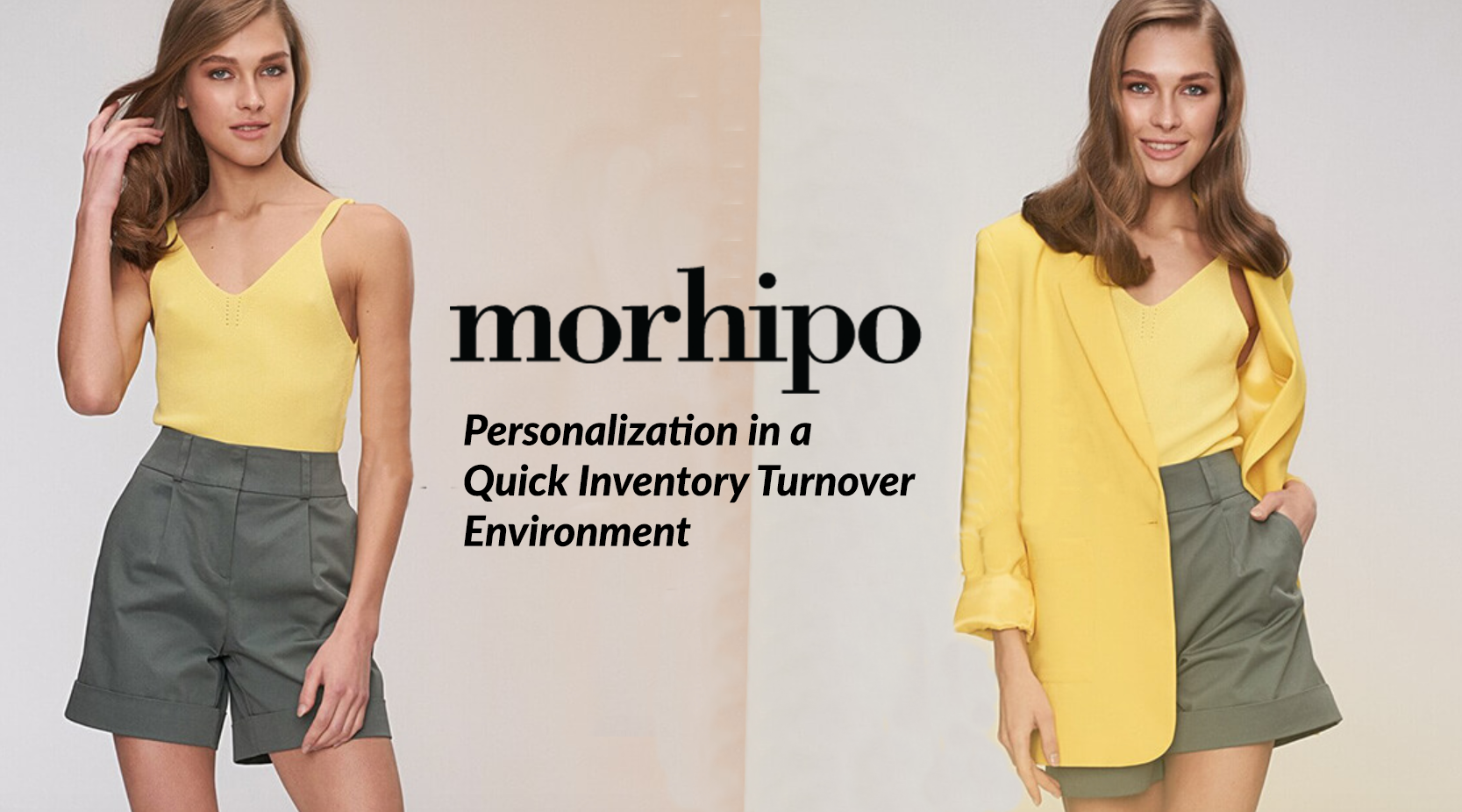 Achieving Flash Sales Personalization with the
AI Powered Personalization Software
Most businesses have been focused on trying to predict every aspect of the customer journey to create personalized user experiences in online shopping. But now they realize that this approach is extremely difficult to scale.
Let's have a look at two important survey results;
1- According to Accenture Pulse Survey, 91% of consumers are more likely to shop with brands that recognize, remember, and provide relevant offers and recommendations and 83% of these consumers are willing to share their data to enable a personalized experience.
2- Recent study from PwC reveals that when it comes to purchasing decision, nearly three quarters of shoppers claim that customer experience is more important than price and product quality.
These numbers should warn retailers as they consider how best to engage with shoppers. Technology will remain central to retailers' ability to understand and predict customer behaviour. However, retailers will also need to be cautious while formulating their technology practices as consumers don't want brands to define their journeys- they want brands to offer experiences that help them form their own paths.
Businesses can meet this expectation by establishing an ongoing and strong dialogue with their customers in the same way, as customers will have with sales representatives in physical stores. This is more than easy – thanks to eCommerce personalization engines.
In the light of these recent developments, online store personalization has become the priority for nearly all businesses. As competition increases, businesses face even more pressure to create personally curated experiences that drive consumer engagement and differentiation in the market.
Businesses can establish an ongoing and strong dialogue with their customers – thanks to eCommerce personalization engines. – Tweet This!
Morhipo.com was no exception.
Morhipo.com is an eCommerce brand established under Boyner Group in 2011. It serves as a private shopping website selling products such as clothing, furniture, cosmetics.
Having been listed as Europe's fastest growing ecommerce site on ''Internet Retailer''s 2015 Europe500 Report, Morhipo.com today sells 2000 brands and more than 200.000 products.
Morhipo.com carries 200K items in its inventory whereas nearly half of the company's turnover is attributable to its flash sales section, which is called private shopping (PS). The flash sales campaigns only last for 3-5 days.
In the dynamic inventory environment of flash sales, innovative brands understand the essence of shopping – creating a welcoming and personalized environment in which shoppers enjoy spending their time as much as their money.
But providing multi brand personalization is a great challenge for businesses like Morhipo.com.
Morhipo.com wanted to personalize the shopping journeys of each and every visitor both on its website and its mobile app. This challenge was successfully overcome with the advanced AI powered multi brand personalization technology and the perfect consultation of Perzonalization.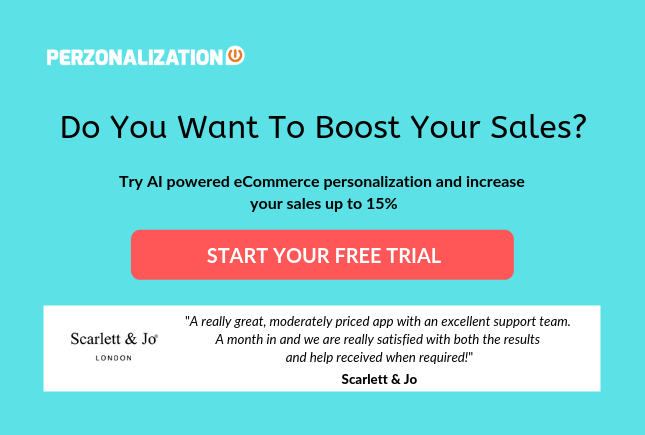 The improvements in technology, enable every consumer to be in an un-ending communication with online businesses. Businesses must listen to each and every consumer's need and of course respond to that need in the most personalized way possible. To be able to respond to this demand, Perzonalization used automated customer tracking methods to continuously listen to the customer behaviours happening on Morhipo.com.
Choice Overload Problem in a Multi Brand eCommerce Environment
Consumers do not want to be limited during their shopping journeys. But it would be great to assist and help them with their purchasing decision like a sales person of a physical store, says a recent study from Accenture.  Morhipo.com's shoppers were also having a hard time finding the right products among a plethora of choices in a multi brand environment.
Nearly all of the users want to create their own paths during their product exploration. Being aware of this, the common dream of every brand is to achieve eCommerce website personalization. This advancement will help brands to offer personalized online shopping experiences for all of their visitors. Undoubtedly this is difficult to be done without any third-party multi brand personalization service provider.
With the correct collaboration, businesses are able to make this dream come true. The breaking point here is establishing a great two-way dialogue with each and every visitor. This helps in understanding and analyzing the needs and the shopping profiles of the visitors just like a living sales person inside a physical store would do. Wouldn't you feel unique if the sales person of your favourite store knew you and your shopping behavior? Thanks to AI powered multi personalization; this kind of a personalized online shopping experience is now possible also in the eCommerce environment.
Personalized Online Shopping Experience on Morhipo.com:
A Success Story of Multi Brand Personalization in a
Quick Inventory Fashion Environment
Offering a magnificent shopping experience while maximizing their conversions and revenue were also great challenges of Morhipo.com until they met Perzonalization.
The objective of Morhipo.com was to be able to increase conversions in PS while welcoming more customers to its seasonal goods section that showcased full-price items.
Tracking the clickstream and purchase behaviour of Morhipo.com was very important to showcase personalized product recommendations in real time to each and every Morhipo.com customer.
Morhipo.com started using Perzonalization's personalized product recommendation software to recommend products on product pages to assist its users with the purchase decision and on 404 pages to encourage them to keep exploring more products. All of these recommendations were showcased based on Perzonalization's proprietary algorithms.
Morhipo.com wanted to inform its customers about the latest fashion news. So, fashion magazines were recommended on the cart page whenever a product – whose price was close to cargo free limit – was added to the basket.
Product recommendation blocks were designed so as to reflect Morhipo.com's instinctive and inspirational design.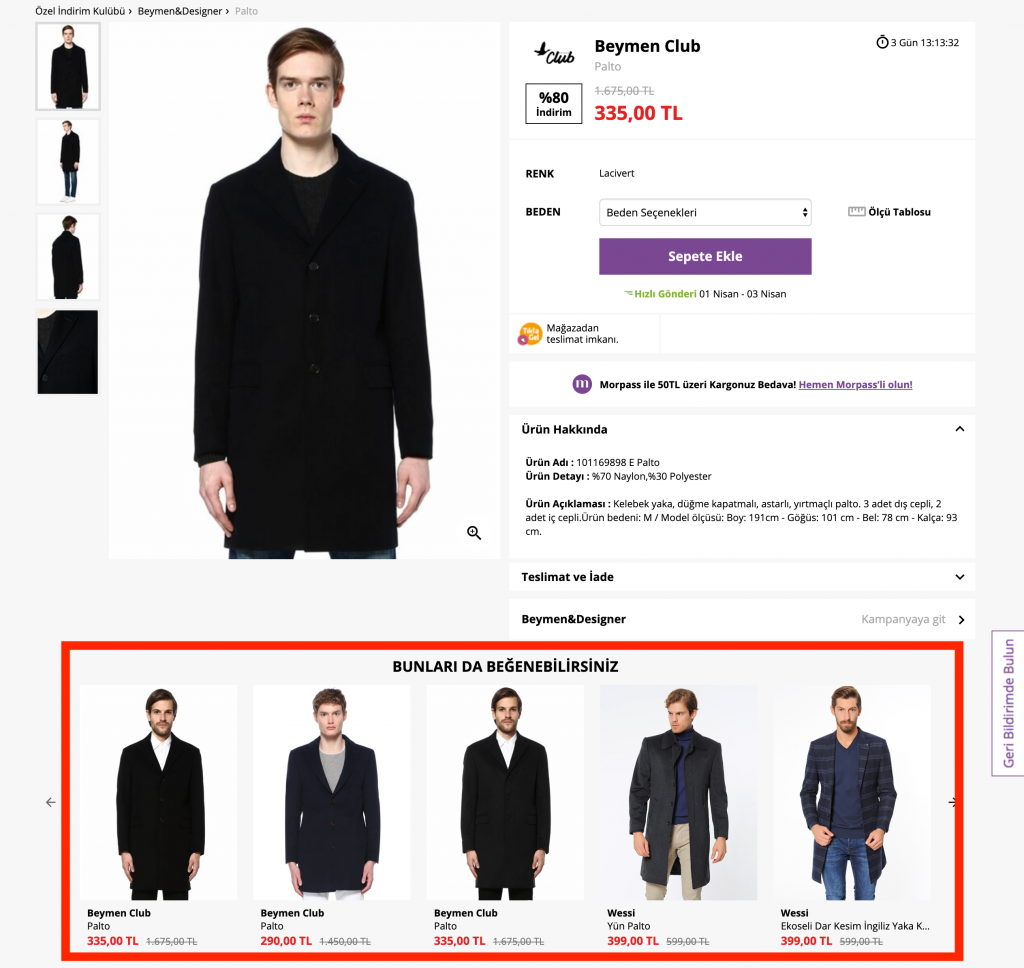 Enhancing Personalized Online Shopping Experience on Morhipo.com's mobile app: Challenge Overthrown
Over the years the power of mCommerce started to grow rapidly. Only in 2017, global mCommerce sales accounted for 34.5% of total online sales.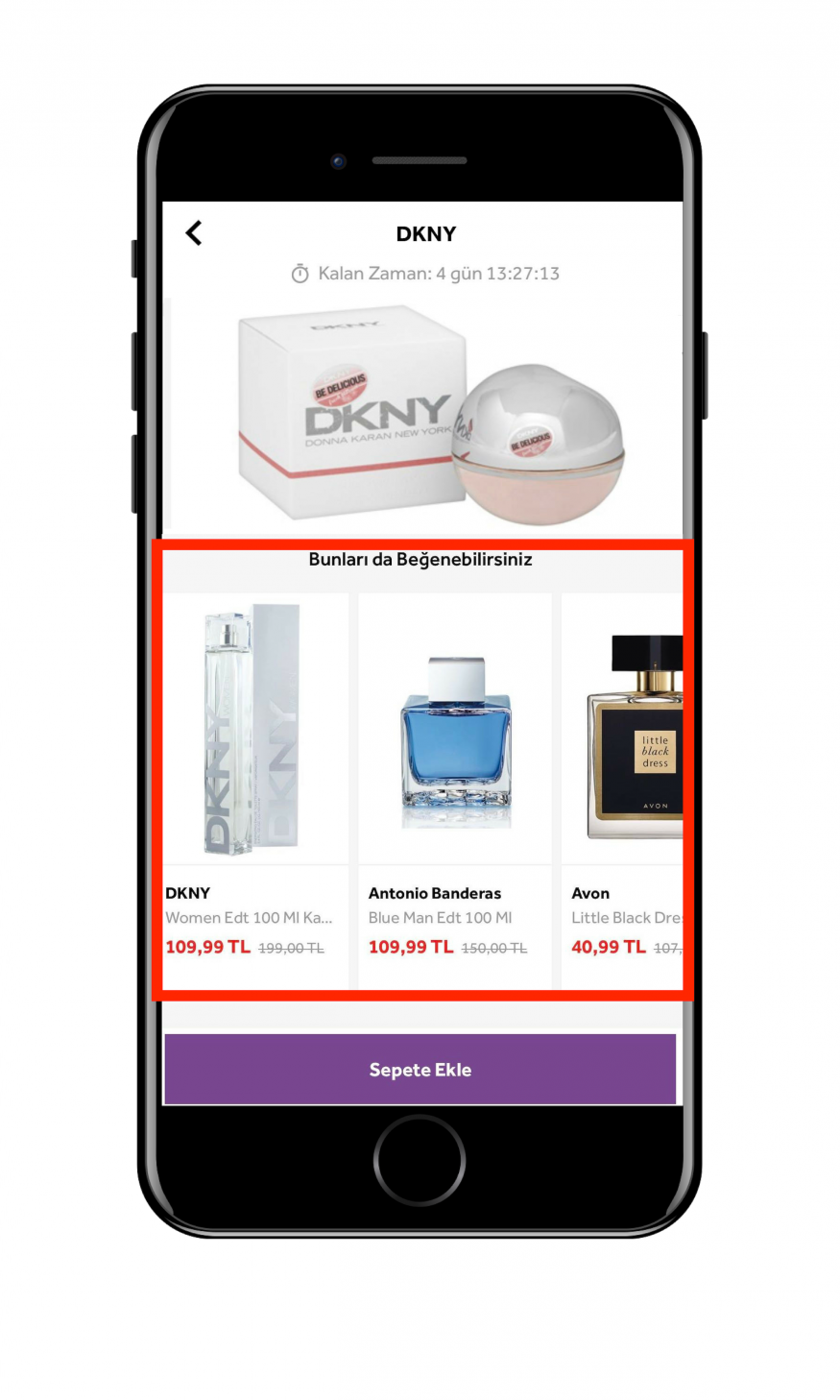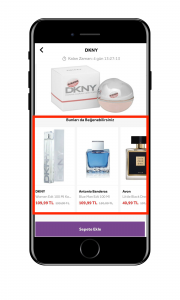 As the number of people shopping from their mobile devices started to escalate, offering a great-personalized mobile customer experience to their customers has become the objective of every online retailer.
According to Accenture's Pulse Survey, consumers are open to sharing their personal data with businesses in exchange for better customer experiences.
After Morhipo.com introduced its mobile app, they chose Perzonalization to provide a great customer experience to its users and increase its mobile revenues.
Morhipo.com's clickstream and purchase behaviour was analysed to showcase personalized product recommendations on the mobile app. Omni-channel customer understanding became possible with this innovative move.
The Outcome of the Perfectly Planned Multi Brand Personalization
This kind of an innovative personalized customer experience strategy is very crucial for brands because they help companies stand out amongst their closest competitors. Brands are able to achieve a differentiation like this with a major shift away from the traditional personalization toward one which is more interactive and close to consumers. This approach will help brands to establish a conversation with the consumers which is essential in their ladder of success.
Personalizing the customer experience makes it possible for the brands to start a dialogue with their customers. – Tweet This!
These efforts on Morhipo.com are translated into a smooth shopping journey across multiple devices and of course to a great omni – channel flash sales personalization.
To help the shoppers at every stage of their shopping journeys across Morhipo.com's online store and mobile channels, Morhipo.com placed Perzonalization's product recommendations on the home page, product pages, cart page, and 404 pages.
As a result of these multi brand personalization efforts, Morhipo.com has seen an 18X growth in recommendation revenues since 2014.
In addition to that, Perzonalization's product recommendations on Morhipo.com's mobile app have outperformed and now account for 75% of the total recommendation revenues.
Morhipo.com continues to deliver a personalized shopping experience to its customers – thanks to Perzonalization.
Personalization software is a must have for eCommerce businesses. Results of successful multi brand personalization will be seen by businesses only when they start conversations with their consumers. With the use of the right multi brand personalization software, businesses will be able to start a successful and an ongoing conversation with their customers. As a result, they will then begin to understand, analyse and treat each visitor uniquely.
eCommerce brands that are selling several brands should aim to super rock customer experience via their multi brand personalization efforts, At the end, the shoppers will be more likely to interact with a brand that treats them in a personal manner.
Curious to learn more? Take a look at related posts!
Do You Want To Boost Your Sales?
We are Perzonalization and we'd like to help you.
Try AI powered eCommerce personalization and increase your sales up to 15%.