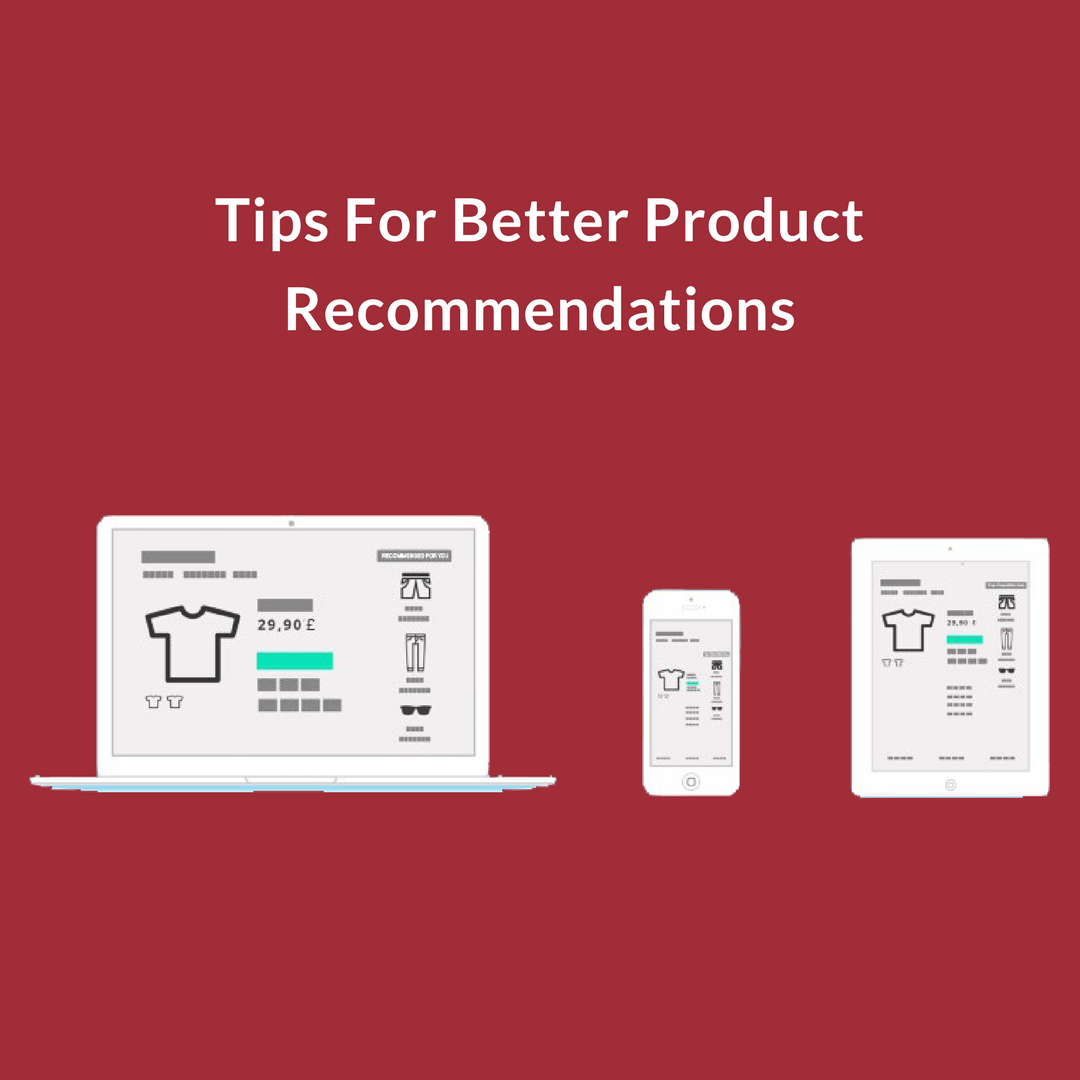 Your eCommerce website is your biggest marketing channel. It is by optimizing your eCommerce website and leveraging the experience of your online shoppers that can increase your overall sales and conversions. When executed with care, personalized product recommendations in eCommerce can boost both your sales and conversions.
Store revenue from customers who were recommended products accounted for 26% of total revenue.
Personalized Product recommendations increase eCommerce conversion rates by 915%, and
The Average Order Value (AOV) across all devices go up by 3%.
All these numbers are real success metrics and all point towards one single element – Personalized eCommerce Product recommendations. A highly competent personalization software could get a store fully equipped with personalized product recommendations.
Download your guide and learn how eCommerce product recommendations can ensure repeat sales.
How Do Personalized Product Recommendations In eCommerce Work?
At its core, eCommerce product recommendations are nothing but a process of filtering information to suggest products of choice to your customers based on their online behavior, like browsing history, keyword-based searches, and their previous purchases. The large-scale purchase and preference data in eCommerce makes it hard for eCommerce marketers and data scientists to come up with a solid model that can recommend personalized items to customers. Whereas eCommerce Product recommendation engines use this deep and wide information to apply logic in terms of some pre-defined rules and product recommendation algorithms to suggest products to customers.
How Do Personalized Product Recommendations In eCommerce Help?
As an online merchant, your single aim is to have a profitable and sustainable business – personalized product recommendations in eCommerce are well suited to help you reach this goal. An eCommerce product recommendation engine – like the one we have here at Perzonalization – can perfectly act as your sales rep via applying statistical and knowledge discovery tehniques to the problem of making product recommendations.
A Great Example To eCommerce Recommendations
Amazon has over the years come across as the pioneer of personalized product recommendations. A few philosophies behind Amazon's own personalization software and product recommendations would include;
Customers are looking at these Now
Customers who bought this also bought these
Recently viewed products and featured recommendations
Customers have these in their virtual carts
In the last couple of years, Amazon has developed some great product recommendation techniques, internally. Thus, it has gained a significant competitive advantage in the eCommerce industry.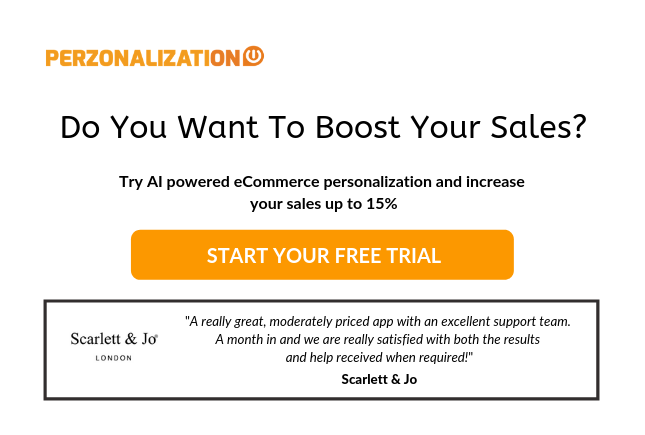 In What Ways Can You Replicate The Principle In Your eCommerce Store?
After working with eCommerce websites, we can safely give you the following tips to effectively implement in your business;
Display a list of suggested products based on the visitor's browsing history – this adds a greater impact to eCommerce recommendations.
Use "Frequently bought together" recommendations calculated by the product recommendation algorithm by analyzing all the products and their relationships in your store's transactions.
Showcase "Featured recommendation" and "Recently viewed" suggestions – this introduces shoppers to items they wouldn't have considered searching for otherwise.
Show "Related items" suggestions to assist with ideas.
"Customers who bought [this item] also bought [that item]" to suggest peer-generated recommendations.
Put "There is a newer version of this item" notices in order to alert customers that a certain product has been updated.
Personalize recommendations by showing items related to previous purchases
Feature "best-selling items" for each brand.
Back up your eCommerce recommendations with automated emails.
Offer special discounts for specific bundle of products.
Show best-sellers across entire product categories – This will inspire customers to look around.
Make sure all recommendations are relevant and timely
Show eCommerce product recommendations based on highest customer reviews and ratings.
Cross-sell product recommendations when items are added to the cart
Recommend products to remind the shopper about upcoming holidays or other special events.
Add product recommendations to your "Cart Abandonment" emails.
What Are The Challenges For eCommerce Product Recommendation Engines?
Improving the quality of the eCommerce recommendations for the consumers is the biggest challenge faced by the recommendation engines. Consumers need eCommerce recommendations they can trust to help them find products they will like. If a recommender system displays a product that the consumer will hate, then that consumer can easily loose her confidence in the system and may start ignoring the recommended items. Coming up with personalized product recommendations in eCommerce while being fast and scalable is a recommender system's main objective. Thus, the best recommendation engines are the ones that are able to display relevant and personalized recommendations in real-time even while working on eCommerce websites with huge inventories.
Personalized Product Recommendations In eCommerce: The Final Word
The online shopper is bombarded with digital advertising and retargeting ads more often than not. When they search for a product online, millions of results show up. They have little time and only limited resources to buy it all. Hence, it is only natural that when these people visit your eCommerce website, 97-98% of them leave without a purchase. This is where personalized product recommendations in eCommerce come to play. The best recommendation engines are the ones that have excelled in helping users navigate through the websites only to browse through relevant products – saving their time and effort.