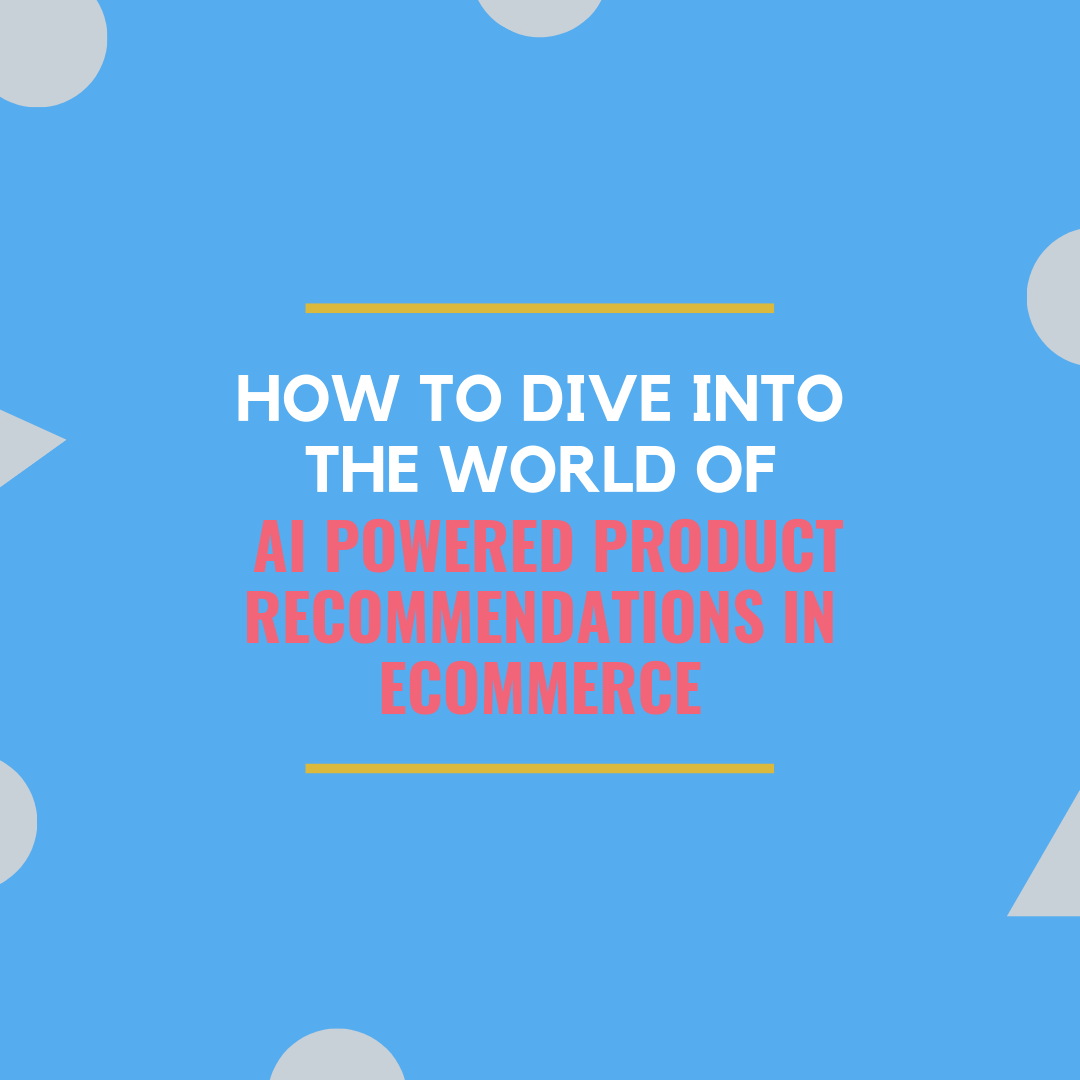 eCommerce Product Recommendation Algorithms for Better Purchase Decisions
A typical online shopper sees thousands of eCommerce product recommendations in a week. Whether it be on an eCommerce website, on e-mails, on advertisements or on social media, a product recommendation is something that is typically designed to facilitate purchase decisions by helping customers easily identify products that match their tastes and needs. Therefore, if you are an eCommerce professional, you will be delighted to learn that such product recommendations do not only support but also influence decision-making and outcomes.
Are you able to showcase AI product recommendations, upsell items and frequently bought together products on your online store? To get all of these and more, download Perzonalization now!
Why Is It Important to Showcase Personalized Product Recommendations On WebShops?
While the initial goal of an eCommerce product recommendation AI tool was to reduce the information overload for Internet users and make the information retrieval more efficient, it has become a crucial strategic tool for companies in the online markets. Moreover, a product recommendation block that is present on a product detail page can be very persuasive in the sense that it affects online decision-making by displaying alternatives that are similar to the viewed product.
An eCommerce product recommendation can be very persuasive as it affects online decision-making by displaying alternatives that are similar to the viewed product. – Tweet This!
Especially in today's omnichannel retailing world, product recommendations have become important in retailer strategy. Furthermore, the increasing variety of products and information available today has led to an increasing diversity of consumers' demand, turning into a challenge for a retail store to provide the right products in line with customer preferences.
How Can A Recommender System Help Your Business Grow?
Recommender systems that use big data are tools to cope with the challenge of picking the right products to recommend. Above all, these systems analyze millions of data and make their decisions, accordingly.
Luckily, through a product recommendation widget, it is possible to grow an eCommerce business.
Fulfill customers' needs and expectations
Re-gain the time you spend on manually selecting recommended products
Boost conversions
Help maintain loyal customers while attracting new customers
Improve customer service
Increase sales and profitability
The Role of Data Collection and Processing in Product Recommendation Systems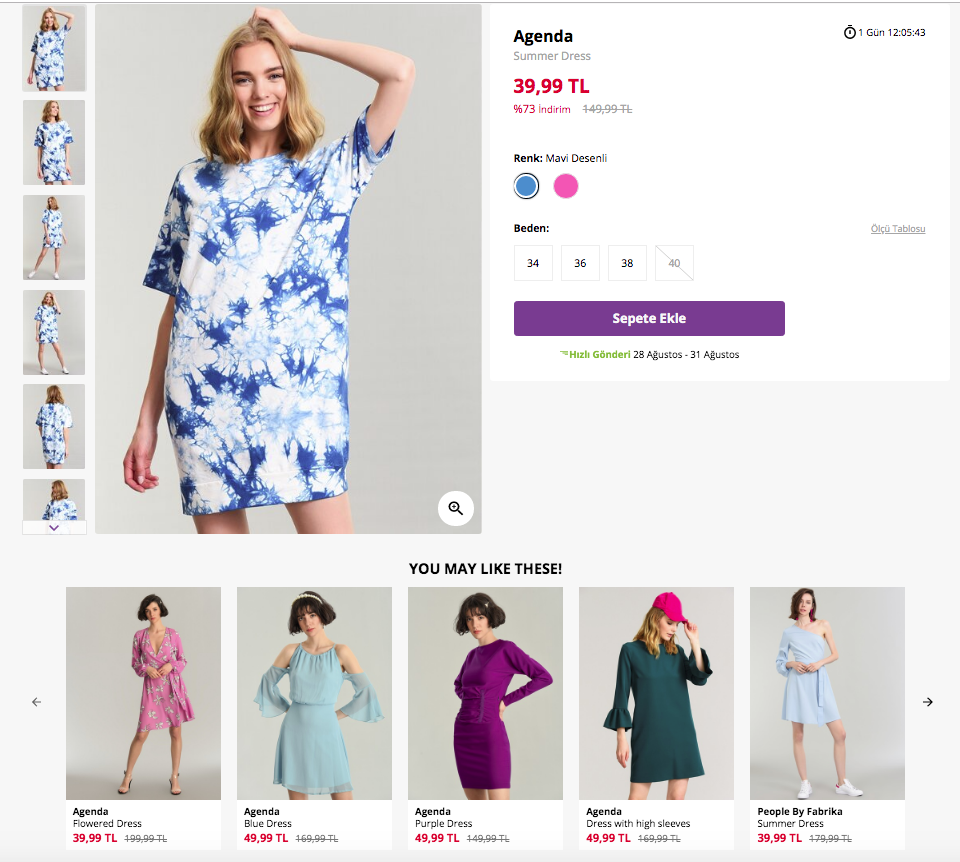 Recommender systems focus on the various algorithms and techniques to get the most accurate prediction of users' preferences. For instance, here at Perzonalization we use AI powered and real-time microsegmantation technique to come up with the best product recommendation set.
Need an AI personalization engine for your online store? Our easy-to-use APIs will help you! Learn more now!
A good product recommendation engine shall easily use the below data to display a solid list of recommended products:
Clickstream behaviour: Views, likes, shopper behaviours like 'add to favorite' and 'add to cart'
Transactions: Date, time, amount, price of the order along with the customer ID
Stock data: Size, color, model etc. based stock movements
Social media data: In the case that the engine can match unstructured data with a single user
Customer reviews data: If product specs are present inside customer reviews
Retailer's commercial priorities: Brands/models that should be displayed in the product recommendation set
Customer lifetime value: Recency, frequency and monetary value of customers
Popular products: Products with high turnover rate
Importance of scalibility and efficiency in product recommendation engines:
Conventional recommender systems often suffer from a lack of scalability and efficiency problems when processing or analysis of the above data on a large scale. Luckily, state-of-the-art computing techniques now allow processing of chunks of customer data and with high accuracy. Besides, a good eCommerce recommendation engine like the one we have here at Perzonalization is capable of tracking and profiling millions of customers in real-time and providing personalized product recommendations to online shoppers.
The Importance of Product Recommendations in eCommerce
Online product recommendations are crucial not only for the eCommerce website but also for the online shopper. There are essentially two reasons to this. Firstly, these recommendations lower the product screening cost for the consumer. And secondly, product recommendations positively influence the customer loyalty by increasing the decision-making quality. Thus, when an online visitor is able to easily discover a product, she will be more inclined to shop again. This will be translated into increased loyalty for that e-retailer.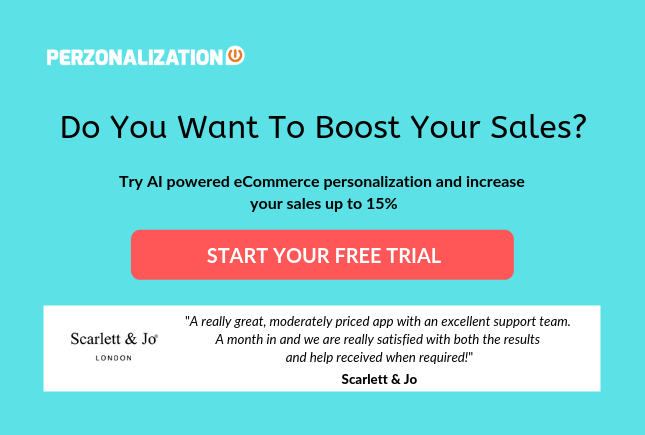 If you are in online retail, you will eventually face the decision of how to generate and deliver personalized recommendations to your users by choosing among many product options. And at that point, you will feel that you need a retail AI recommendation engine for your business. Believe me, choosing a recommendation system for eCommerce is a tough decision even for the sophisticated buyers.
Choosing a recommendation system for eCommerce is a tough decision even for the sophisticated buyers. – Tweet This!
What Happens If You Do Not Work With An AI Powered Recommendation System?
The decision of what kind of recommender engines you're going to use to personalize your eCommerce website has a strategic value because it will affect the way customers will perceive your company with respect to your competitors. Besides, choosing the wrong way to personalize recommendations may not only require the redesign of your information systems but also to rebuild the relationships with your customers and even your entire brand strategic positioning. No worries, we have some tips and tricks for you if you are looking for the best AI recommendation engine for your business.
Need an AI recommendation engine for your online store? Our easy-to-use APIs will help you! Learn more now!
How to Screen Out The Best Recommendation Systems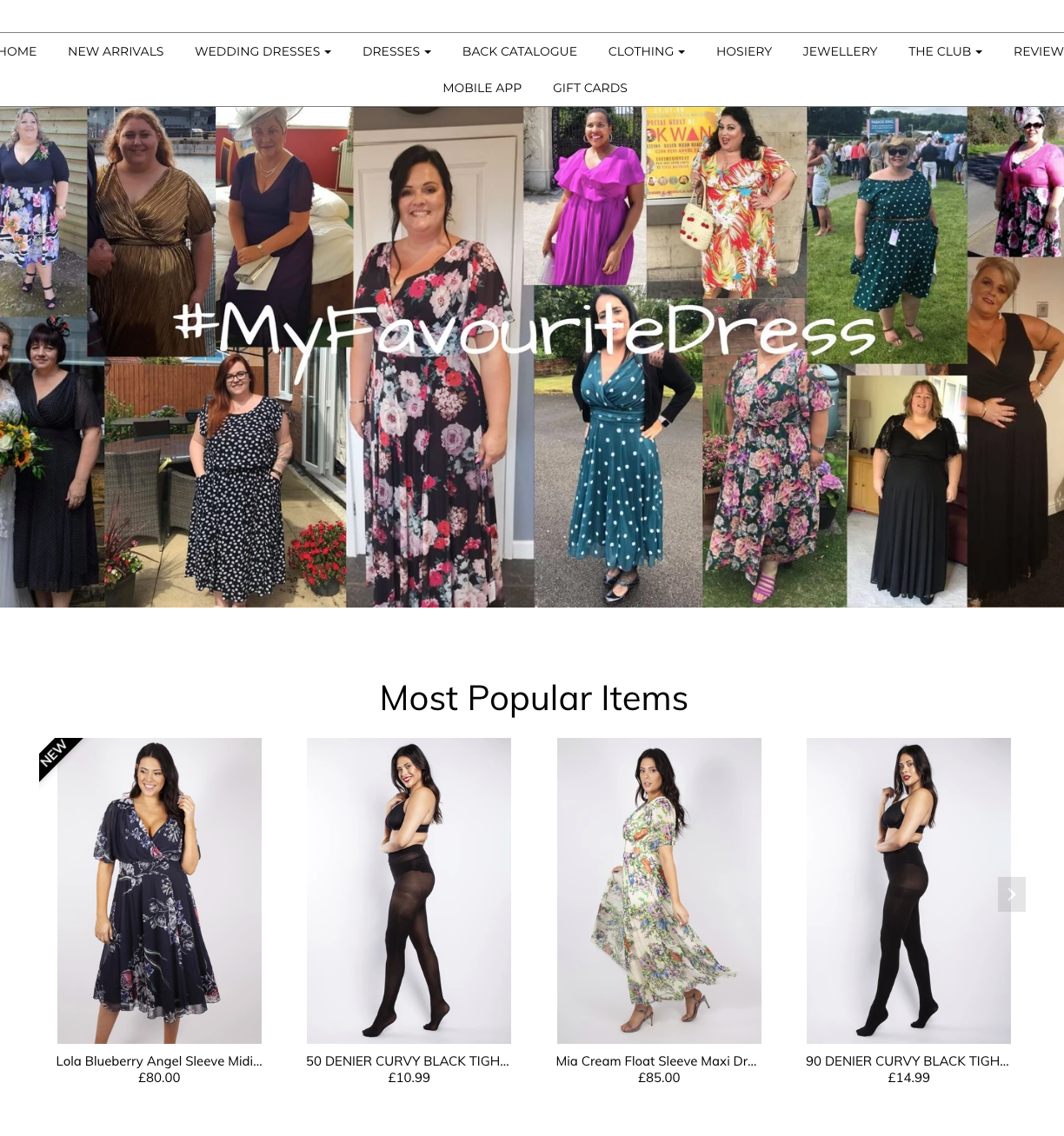 The toughest part of selecting a vendor for recommending products on your online store is that; at the end what is displayed on the frontend is the same for all parties – a product recommendation widget. However, what lies beneath the surface (or on the backend) is what makes the difference and you'll never have the chance to investigate someone's source code!
This truly makes the vendor selection process complicated but there are also some solid areas that you need to look at if you want to make a good decision:
If you're looking for high quality recommendation AI, decide on the type of integration
This is somewhat crucial as it'll affect your whole buying process. If you are hosting your online store on Shopify, a Shopify personalized recommendations app like the one we have here at Perzonalization will be your go-to destination. Similarly, a Magento product recommendations extension may also save you from the burden of manually picking recommended products. If you are not using a hosted solution for your eCommerce operations, then you'll surely need a personalization partner.  Obviously, this partner should have the skills and experience in making integrations with the platforms that were once developed in-house.
Recommendation AI can help you grow your business but are AI product recommendations really the need-of-the hour for your business?
Using AI provide many shortcuts for an eCommerce recommendation engine however if your store has less than 10 products, then using AI may not be meaningful in your case. You may delay your personalization vendor selection project or look for a method to handpick recommended products rather than working with an external recommender system for eCommerce.
If you are looking for the best Recommendation AI, first assess the machine learning performance of the tool
If you decide that you need personalised product recommendations, then you'll absolutely need to find an AI powered personalization company and try their solutions. After that, you'll need to make an assessment.
If you are considering more than one vendor, then try to go into a proof of concept or trial process with the 2 eCommerce personalization suppliers you shortlisted. When a trial work is executed, you'll be able to see if their machine learning algorithms are really making a positive impact on your business.
Our automated eCommerce product recommendation blocks help you sell more without reducing your website speed. Have a look at our easy-to-use API documents!
Recommendation AI can come in many pricing models, so understanding the pricing structure is crucial
A pricing model that scales with your business may help you control your costs. So in that sense, a vendor with a usage-based pricing model may be your best choice when it comes to choosing your AI recommendation engine.
Seeking for high quality recommendation AI? Getting familiar with the rules and different algorithms mighy make a difference
Every product recommendation AI tool uses different algorithms. When you are making your vendor selection, you need to carefully investigate those rules and make sure that they apply for your business. At Perzonalization, we are trying to offer the most used set of product recommendation rules to our clients. Here is the list of different algorithms we use – try to get a similar list from your personalization vendor or the product recommendation tool installed on your webstore.
AI product recommendations in the form of related products
AI powered recommendations in the form of popular products
Recently viewed products
AI recommendations combined with rules; "If this, then that"
Discounted products
New arrivals
AI based product recommendations featuring frequently bought together items
Product/category reminder
The DOs and DON'Ts of Working With a Product Recommendation Engine
After you decide to work with a personalization vendor or with one of the product recommendation tools in the martech industry, you'll start to realize what a great choice you have made! Especially if you partner with a real time and AI powered eCommerce personalization solutions provider like Perzonalization, you'll start to see the uplift in your revenues even from day one. Number of pages viewed, repeat purchases and average order value will start to increase. You'll also have the chance to experiment with a comprehensive list of product recommendation algorithms on different page types of your online store. These will both help you optimize your offerings and increase loyalty. Any comments or questions? We'll love to help you out!
Curious to learn more? Take a look at related posts!