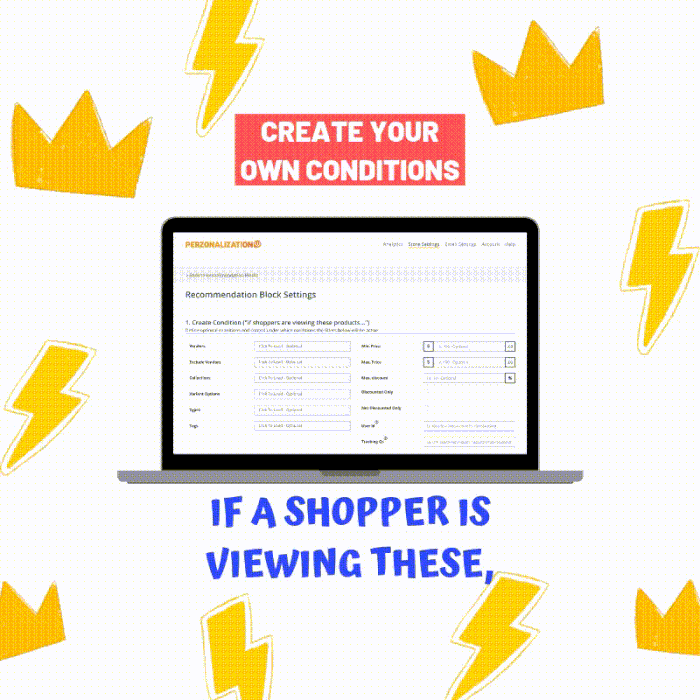 What Do We Mean When We Say "Rule Based Product Recommendations?"
We are all online shoppers, yet we see several product recommendations whenever we visit online shops. I'll give you a secret here; not all of these recommendations are smart! Some are arbitrarily chosen, some are manually picked up. For product recommendations to be "smart", an algorithm or a couple of algorithms should be involved. The algorithm calculates the best products to be recommended and then a product recommendation widget displays those chosen products. This is a fully automated and "engine-based" process. There is also an accompanying process which is called "rule based" and it can also be efficiently used to display rule based product recommendations.
At Perzonalization, our job is to showcase automated product recommendations that are fed by our real-time AI powered algorithms. Our clients – eCommerce businesses – had long been demanding more control and flexibility over the recommended products. This is how we decided to work on a "rule-based" recommendation feature.
Announcing Rule Based Product Recommendations!
This feature combines the best of the worlds; engine-based and rule-based approaches. Let's have look at the aspects that help us differentiate this feature:
The power of AI: The product recommendations are still calculated in real-time via our unique AI powered algorithms.
Rule based approach: The eCommerce manager is now able to determine a "if this, then that" type of a rule. When this rule is triggered, our personalized product recommendations are displayed.
Easy set-up: Perzonalization's customer panel is used for setting-up these recommendations.
Multi-channel usage: When a rule is determined, the product recommendation block can be placed both on web and emails.
Setting Up Rule Based Product Recommendations
When you go to the Store Settings part of your customer panel, you'll need to create a recommendation block and choose the rules that will help us deliver the product recommendations when this rule is triggered.
Let's think of a hypothetical online seller of women's apparel. This company is both selling apparel and accessorries. So far, the sales on accessorries category has been low and the eCommerce manager wants to increase her revenues on accessorries and get rid of her stock.
Luckily, she can easily set up a rule-based recommendation block! All she needs to do is to decide on the IF THIS, THEN THAT approach. Let's get into the details of this scenario:
If this rule can stand for "all products except accessories that are priced higher than 150 USD"
Then that rule can stand for "accessories"
She also needs to save this rule and place the related recommendation block on the page where she wants to show those recommended blocks. So, whenever an online shopper views a product from the apparel category, personalized product recommendations that come from the accessorries category will be automatically displayed.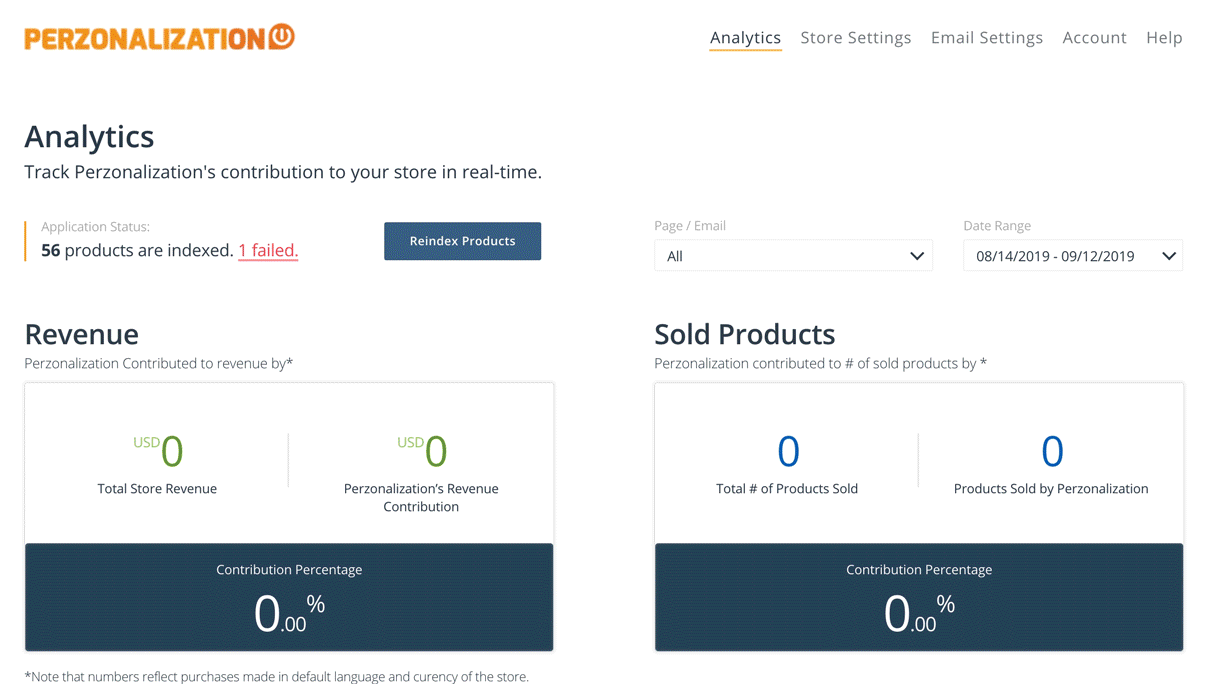 How Can eCommerce Sites Benefit from Rule Based Product Recommendations?
You will first need to install Perzonalization on your online store! We are offering a 14 day free trial. The application comes pre-packed with the rule based recommendations feature so you'll have a chance to instantly try it and see how it performs by looking at the performance data on your customer panel. If you'd like to learn more about Perzonalization's solutions, you may book an online demo with one of our personalization experts. Looking forward to hearing your comments on this exciting feature!
Curious to learn more? Take a look at related posts!
Do You Want To Boost Your Sales?
We are Perzonalization and we'd like to help you.
Try AI powered eCommerce personalization and increase your sales up to 15%.