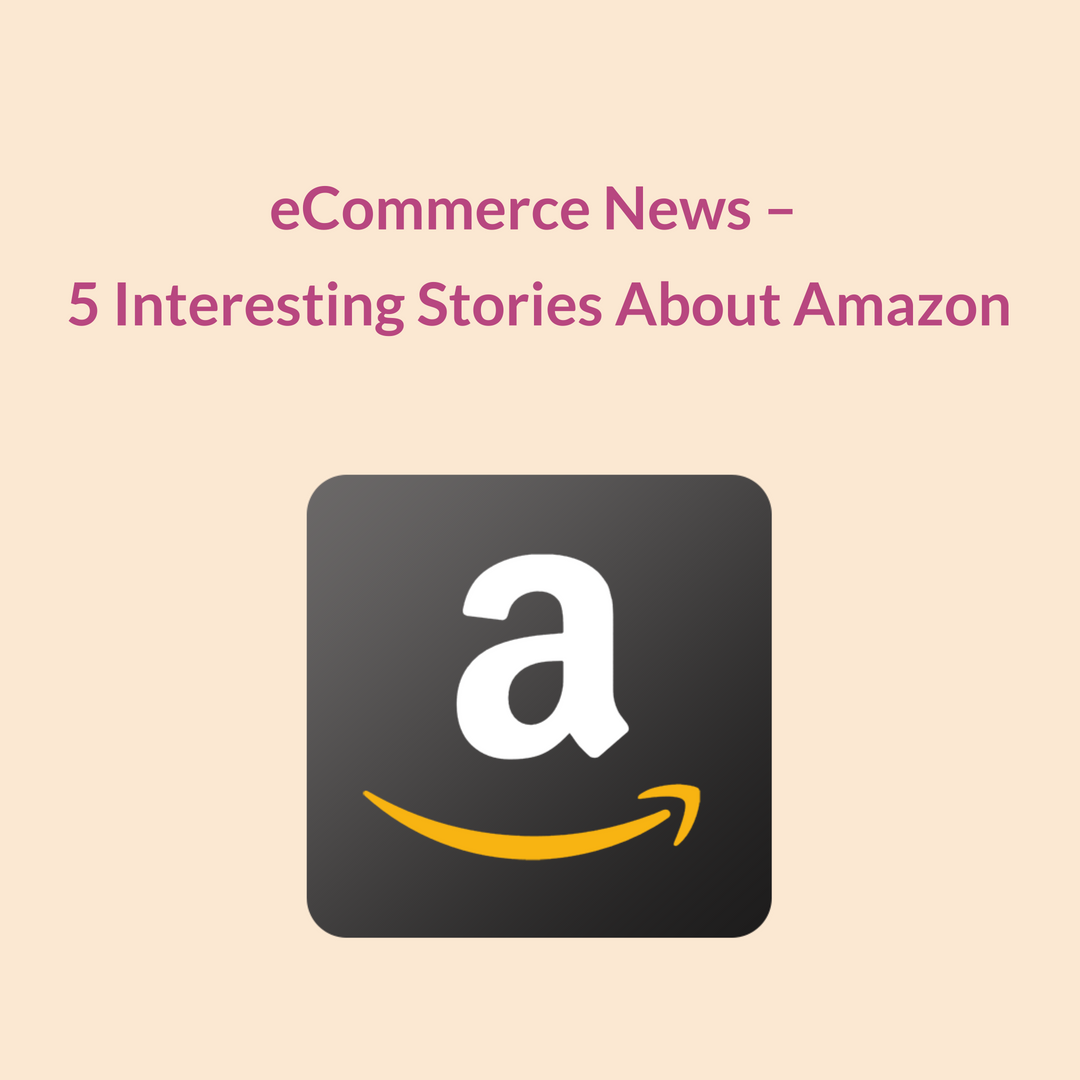 Amazon continues to woo online shoppers with its new services. Thus it shapes up the latest eCommerce trends. Online retailers from all over the world keep track of the latest developments on Amazon's side get inspired. Lately, 5 new and interesting concepts – some of which happened in Amazon's international markets – were announced. These can help Amazon's global strategy perform in a way that it knocks down the international competition.
How is Amazon's Global Strategy Shaped Up?
Amazon: The Strategy Behind International Shopping
eCommerce giant Amazon announces new International Shopping feature
Amazon – the online retail giant – is omnipresent when it comes to eCommerce news. The company recently launched its international shopping 'wing'. With the help of this wing, Amazon customers from anywhere in the world will now be able to get more than 45 million products shipped to their homes directly from the USA.
Are you able to showcase AI powered related products, upsell items and frequently bought together products on your Shopify store? To get all of these and more, install Perzonalization for Shopify now and start your 14 day free trial.
This international shopping feature is available to Amazon users on both their browsers and on the apps (Android and iOS). It has been introduced by Amazon to encourage shoppers to buy products from outside their home market; and is currently available in English, Spanish, Brazilian Portuguese, simplified Chinese and German.
Amazon's strategy that includes globalization will also allow its customers to shop in 25 currencies. Besides, Amazon plans to add more languages and currencies to this feature this year. Different shipping options and delivery speeds are available to shoppers to choose from. This is a part of Amazon's expansion strategy in international markets.
The feature will display shipping costs, pricing, import duty estimates. Amazon will be managing the courier service and customs clearance, to avoid any surprises during purchase or delivery.
Amazon: The Strategy Behind Autonomous Ride Hailing
Amazon acquired Zoox to help bring their vision of autonomous ride hailing to reality
In June 2020, Amazon announced that they signed an agreement to acquire Zoox – a startup pioneering the future of ride-hailing. The team at Zoox is designing autonomous technology from the ground up with passengers front-of-mind.
According to TechCrunch, Zoox has chosen one of the most expensive possible paths in the autonomous driving industry. The company is using the software and AI end to provide its autonomous driving capabilities. Amazon's plans for this purchase could run deeper — and closer to its core business — than just taxis that drive themselves.
Not long after being acquired by Amazon, Zoox unveiled its self-driving robotaxi. Amazon's strategy that involves expansion into auto industy is likely to bring excitement to both logistics and autonomous driving industries.
Amazon: The Strategy Behind Debit Card Business
Amazon launched their first Debit Card in Mexico 
Both online retailers and brick-and-mortar chains in Mexico are investing heavily in the eCommerce. So it is no surprise to hear that Amazon introduced the "Amazon Rechargeable", the company's first debit card in Mexico. This is Amazon's first-ever debit card. Besides, it is a part of Amazon's global strategy to encourage shoppers without bank accounts to buy online.
However, a challenge comes with this bold move. Amazon might face difficulties in attracting a certain customer segment. These people are apprehensive about online fraud and do not have credit or debit cards. According to a report, less than one-third of Mexican adults have credit cards. Amazon said that Mexico is the first country where the eCommerce giant has offered a debit card, because it wants to give the people there a new method to shop online.
Mexico is the first country where the eCommerce giant Amazon has offered a debit card, because it wants to give the people there a new method to shop online. Tweet This!
Amazon's product manager in Mexico feels that shoppers who don't have a credit or debit card will find Amazon Rechargeable a convenient and practical way to use something other than cash as a payment method. It is also being said that these easily accessible debit cards will help pull people into the formal economy. This step is being seen to bridge the gap between the formal and the informal sector. Time will tell if this is a fad or one of the radical eCommerce trends.
Amazon Rechargeable is backed by MasterCard and Mexican bank Grupo Financiero Banorte. Additionally, this card can be loaded with cash at convenience stores across the country.
Amazon: The Strategy Behind Millennial Marketing
Amazon tops the list of apps that Millennials prefer
According to a recent comScore report, the Amazon app is at the top of the list in the most beloved apps list for millennials. The Amazon app is packed with functionalities. For instance, it allows its users to shop, listen to music and watch movies. Besides, the users can enjoy capabilities such as Alexa.
In the list, 35% of the respondents between the ages 18-34 have Amazon as their most preferred app, followed by Gmail, Facebook, Messenger and YouTube – in that order. At the bottom of the list is Instagram which is only preferred by 11% of the millennials. Alhough selling on Instagram has become one of the growing eCommerce trends, by looking at this study we can comment that Amazon is dominating mCommerce amongst Millennials.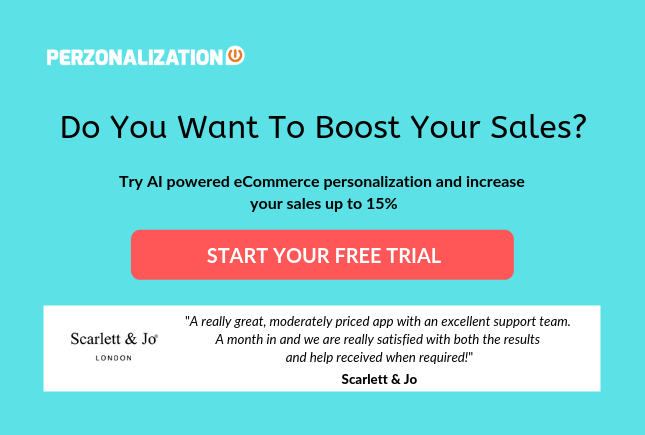 Amazon: The Strategy Behind Coping With Fake Goods
An investigation reports that Amazon is awash with fake goods
While Amazon is treading unventured avenues making the eCommerce giant more popular across the globe, all is not apparently hunky-dory with the company. According to an investigation by Guardian, the eCommerce giant has a rampant problem of counterfeits despite efforts to crackdown on mis-selling. This situation must surely be hurting Amazon's global strategy.
After revealing that its daily revenues had hit a record $550m (£400m), garnering a huge range of businesses from TV production to web hosting continues to face a continuous challenge of not being able to control its own online retail platform.
There have been instances where genuine Apple iPhone chargers were sold on the site as new but in reality,were either refurbished or second hand. Several other examples of fake accessories and streetwear, including Louis Vuitton iPhone case and Anti Social Club hoodie have also been reported. Fake cosmetics like Kylie Jenner lip gloss are being sold on Amazon, which are actually manufactured by a Chinese company and is almost indistinguishable from the real one.
All these items were all sold on the Amazon Marketplace, which is a large part of the company's business. Marketplace accounted for $9.2bn revenue in the last quarter accounting for about 20% of Amazon's total income. What is even surprising is that some of the items, including the fake AirPods, were sold using the "Fulfilled by Amazon" service.
Amazon: The Strategy Behind Growing In India
Amazon goes deeper into the Indian Online Retail Market
The Indian eCommerce market is being seen by many as a hot contested battlefield – all credits to the huge potential it holds. According to Morgan Stanley, the online retail market in India will grow at an incomprehensible pace, reaching $200 billion by 2026 vis-a-vis $15 billion a couple of years ago.
Are you able to showcase AI powered related products, upsell items and frequently bought together products on your Shopify store? To get all of these and more, install Perzonalization for Shopify now and start your 14 day free trial.
Hence, it is not a surprise that eCommerce giant Amazon's global strategy has turned out to be aggressively penetrating in this market, having already spent close to $5 billion in the Indian market. Amazon considers India as one of its fastest-growing international markets. Hence, Amazon is doing everything to get an upper hand against local player like Flipkart.
Amazon recently opened 25 new delivery stations and 6 new fulfillment centers across India. It now has a total of 62 fulfillment centers in the country and offers next-day and scheduled delivery in 30 cities. The new fulfillment centers focus on the delivery of furniture and large appliances.
Another major online giant Flipkart which was recently acquired by Walmart, doubled its television sales to almost one million units last year, with sales hitting an estimated $312 million at the midpoint and the product becoming its second-largest source of revenue.
Amazon's Global Strategy: The Conclusion
Amazon has been the dominant player in the eCommerce scene for the last two decades and this is likely to continue. As a result of the COVID-19 pandemic, more people started to shop online breaking even the habit of grocery shopping. Besides, this shopping trend is bound to continue even after the pandemic as people are now used to the ease of ordering stuff online.
If the Amazon strategy can be shaped up to gain more sellers (especially the undergraduates who did not enroll because of the COVID-19 outbreak), selling on Amazon can rise as a new career path for the youngsters.
Addionally, as Amazon tech is more and more incorporated into Amazon's business strategy, we will start to see Alexa or Halo become an integral part of online shoppers' daily lives.
Keep reading our blog for more update and guidelines on eCommerce trends.
Curious to learn more? Take a look at related posts!