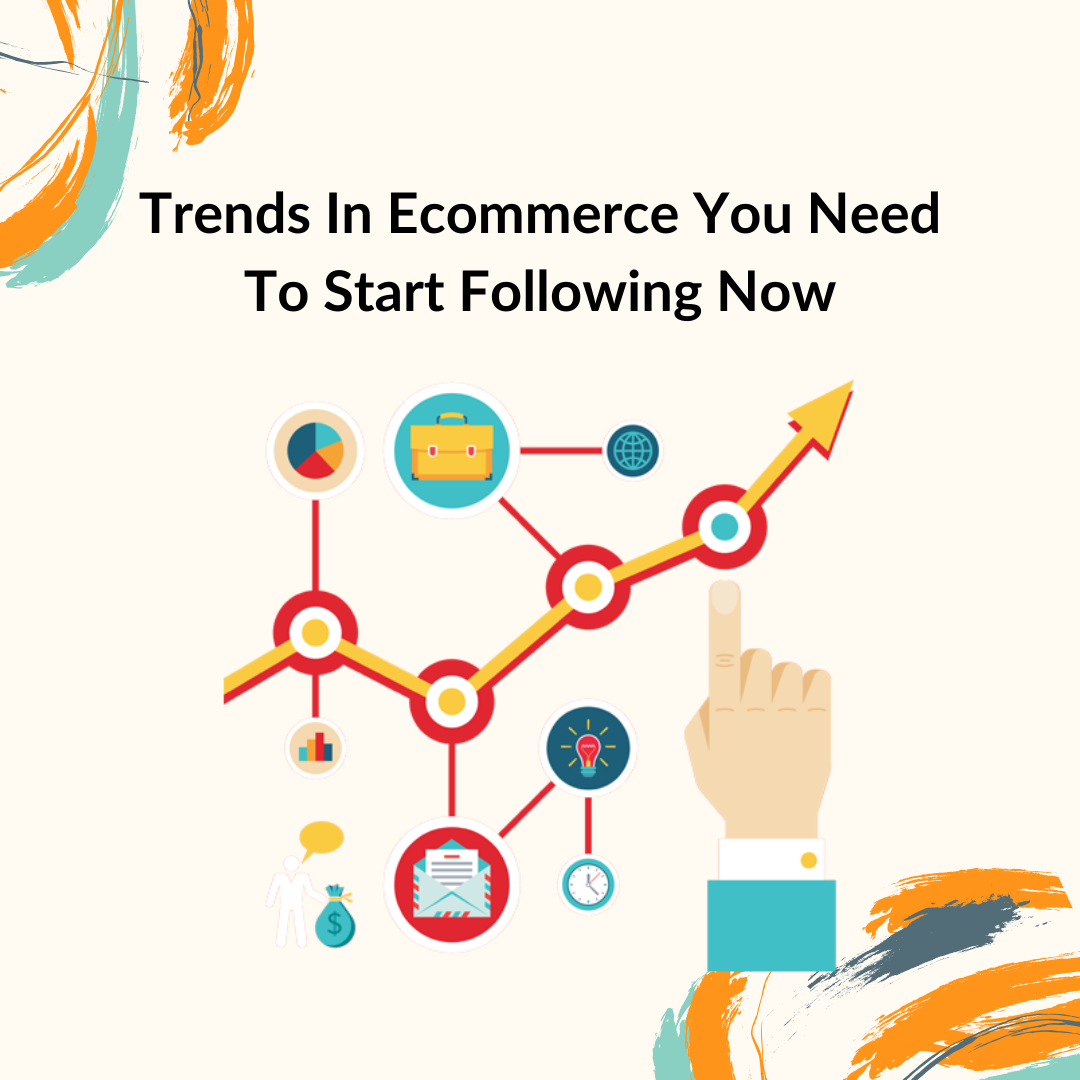 Do you feel flustered with trends? Confused when a new fashion statement starts ruling the market? Do you have an online retail store but do not know what to stock; what a new trends in eCommerce in 2022 will look like? Then this post is just for you; follow the tips down below and make your decision-making process a bit easy.
Are you able to showcase AI powered related products, upsell items and frequently bought together products on your online store? To get all of these and more, install Perzonalization for your store now and start your 14 day free trial.
Someone aptly said – 'Change is the only thing constant in nature.' Well, this applies to the world of eCommerce with numerous trends popping out each day in unexpected areas. With the advancements in technology, mobile usage and easy reach, customer behavior is undergoing a continuous change. Hence, it is important to keep up with the latest trends in the market but also with the changes in technology.
What can really be called a "Trend"?
It is estimated that eCommerce will account for about 15% of the retail sales just in the US by the end of 2019 and China is estimated to have approximately 23% of its sales from online retail. 55% of the annual sales in 2018 were made from a mobile device and North America alone saw a rise of eCommerce platform trade by 16%. Not just the retail sector is experiencing this wave, even for B2B, eCommerce integration has become a priority.
Such a trend has been the result of digital influences, which account for nearly 60% of all retail sales.
Aspects like what customers buy and how they respond to marketing tactics are some of the things from which trends emerge. Therefore, following the latest trends in eCommerce and customer behavior is one of the ways to stay ahead of the game.
Why is it important to keep up with the trends in eCommerce?
Trends like the ones mentioned above have been the result of digital influences. Now do you see where we are going with this? eCommerce is the future and online retail is going to be a gold mine. The notion of eCommerce as a separate store or category is disappearing; things are being embraced as if it existed forever.
eCommerce trends come with savings, help you stay ahead of the pack with automation and optimization. Customer Service has never been this intense! – Tweet This!
With technological advantages, small brands today are able to go toe to toe with big and established brands. Thanks to content marketing, social media engagement and online retail stores, there is a great advantage for small brands to make a good ROI.
Let's take a closer look at the influencing factors that make 2022 eCommerce trends valuable:
Take advantage of technological advances to stay ahead in the game. Research and analytics will give you the necessary ways to upgrade your existing technology. However, the trick is to understand that not all eCommerce trends will help your business but understanding the trends in technology can help you choose better. For instance, when Android made its entry in the market, companies like Asus and LG adapted while Nokia did not, and we all know the history to it.
Global eCommerce trends always bring in ways to save money. The technological trends always fix an existing problem and move it to a new approach. For example, advertisements used to be costly creating a major burden for small businesses. But today – thanks to social media – a small ad campaign can take care of it today without investing a lot of money.
Automation helps small retailers to keep track of sales, maintain inventory, ease up accounting and taxation processes and store supplier information. Being one of the most important and popular trends in eCommerce industry, automation helps to afford adequate staff while keeping operations seamless. Automated email marketing, product recommendations, automated feedback and review mechanisms are all examples of marketing automation which help all eCommerce businesses – big or small.
Meeting customer needs ahead
With evolving customer needs, eCommerce trends of 2022 point that customer satisfaction is of paramount importance. Simply put, if a customer can shop anywhere on the internet, then you must not slack in customer service since the option of shopping elsewhere is available in plenty.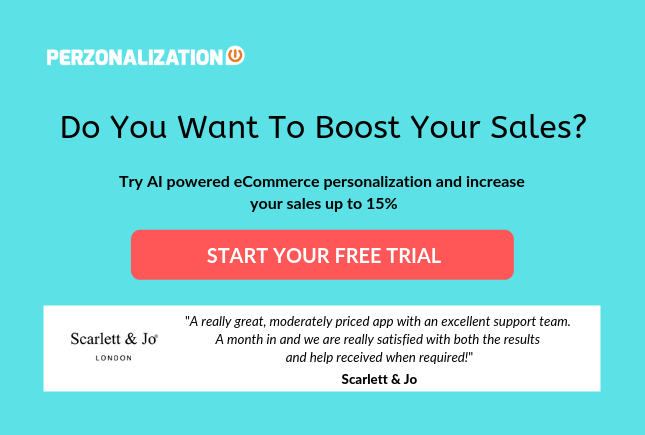 In 2022, there are a few eCommerce trends that you need to understand and implement strategies accordingly. Given below are major influencers that shape up the trends in eCommerce industry in 2022:
Disruption in the eCommerce scene
Earlier eCommerce platforms have enjoyed being disrupters of the traditional business patterns but even this sector is facing the challenge due to the increase in technological trends. With the rise of cloud computing, legacy on-premise eCommerce platforms are struggling. While some of them are quick to adapt and start providing cloud-based services, some are still trying to exploit their on-premise architecture. Time will tell if the on-premise only platforms will be able to survive or not.
Mobile devices are part of our lives and are almost, indispensible. So, you can imagine the amount of time people would spend on online retail platforms for shopping purposes. In 2021, we saw a great surge in this area of retail shopping as more and more businesses are going online and reaching out to customers directly. Unlike the traditional network display stores online, eCommerce platform brands like Shopify have capitalized on what mobile devices can do. Mobile is the ultimate channel that eCommerce brands need to prioritize.
In the past decade, Asia has also gotten into the race of digitization and saw Chinese companies like Alibaba.com reach the status of its American and European counterparts. Indian companies like Myntra, Snapdeal, Flipkart have also found their way into the eCommerce map and gained international recognition. This has opened avenues for international eCommerce operations forcing every eCommerce brand to think about innovation and regulation on a global scale.
A direct bond with the consumer
Unlike traditional businesses, online retail business have managed to reach customers far and wide. Instead of relying on third-party ad agencies and campaigns, manufacturers have become aware of the social and digital influence that they can build by having an eCommerce website and by skipping middlemen. eCommerce brands of today are able to connect with their customers via social media channels (Instagram, Facebook, Pinterest and TikTok leading the way), Facebook Messenger Chat bots and online chat bots on their websites. This eCommerce consumer trend has made it possible for manufacturers to establish a direct bond with their treasured consumers. To explain its influence, sportswear giant Nike has managed to grow tremendously from $6.6 billion in 2015 to a projected $16 billion in sales globally by 2020.
See how in the following example sarahdoody.com stays in touch with its customers through a one-to-one chat: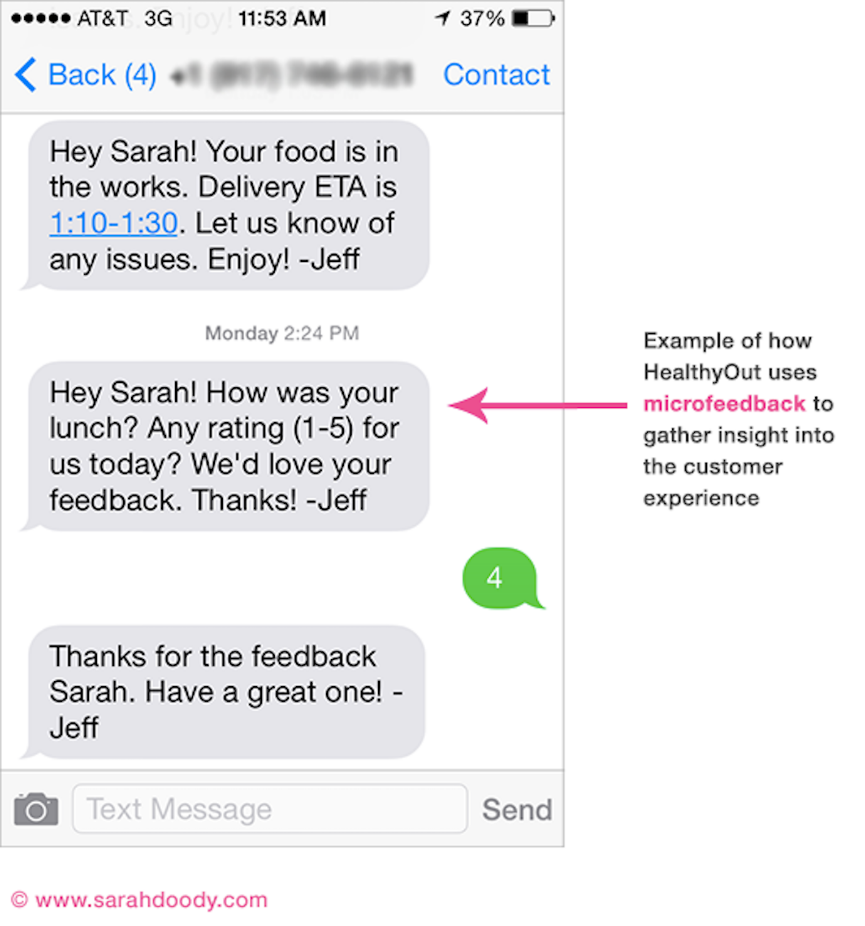 Trusted dropshipping service
By allowing third-party to maintain inventory for an online retailer, the dropshipping model has managed to become a trusted way of service with a profit margin. This method helps to keep overhead costs low when compared to the costs involved in traditional business models, making it one of the 2022 ecommerce trends.
How can you easily follow and adapt to these trends?
Follow the points below to ease up your eCommerce transition:
Keep your online presence strong
Thanks to online stores, there is never a shortage for customers. Come to think of it, one of the easy ways to do online shopping has been with Amazon and eBay. However, the trend of startups adopting digitization has changed the whole scenario because they started very good margins. These newcomers have been quite successful in the way they connect with their customers, compared to the former eCommerce giants, because they kept focus on their online presence through digital campaigns and social media marketing.
Mobile devices are becoming an instrument of convenience for customers as well as for eCommerce retailers. 'Shop-on-the-go' is a new trend that is catching up with immense speed; so keep your online store optimized for mobile devices.
Conversational AI applications are becoming popular and voice commerce is one of those. This tool uses voice recognition technology and allows shoppers to use voice commands to find and purchase products online. Although 22% of smart phone owners have already tried voice commerce, older users are still not accepting to talk to a device. However, voice commerce is likely to take a leap in 2022 among Millennials.
Another way to entice consumers is to introduce chatbots for instant customer satisfaction.  Such a service has greatly increased the appeal for eCommerce platforms when consumers are stuck with a query about products. Nike's Stylebot is a great example of a personalized bot, and an effective way of encouraging users not just to chat but also to possibly buy the item.
Trust AI powered personalization
eCommerce stores which are adopting personalization as their primary marketing tool are the forerunners in the business. That's the power of personalization. We – at Perzonalization – are constantly striving to help businesses achieve that little edge over their competitors by making their online stores customized to their customers' needs. All the data that eCommerce stores collect in the form of email ids, locations as well as clickstream and purchase behaviour are all being used by our platform to personalize shopping experiences and bring the best to their customers. Thus, adopting an AI powered personalization solution like Perzonalization can easily improve your online presence.
Reduce the rate of online returns via new fitting tools
If you are working for a fashion or an accessories retailer, one of your biggest issues will be the high returns that can sometimes reach to 25 – 30% of your sales. Luckily some new methods have been introduced in the last couple of years. Fit finder applications and virtual fitting rooms are examples to how technology can be used to reduce return rates.
Menswear brand Spoke provides a good example to this new trend. The company has created a fit finder to help customers find the right size in a matter of seconds.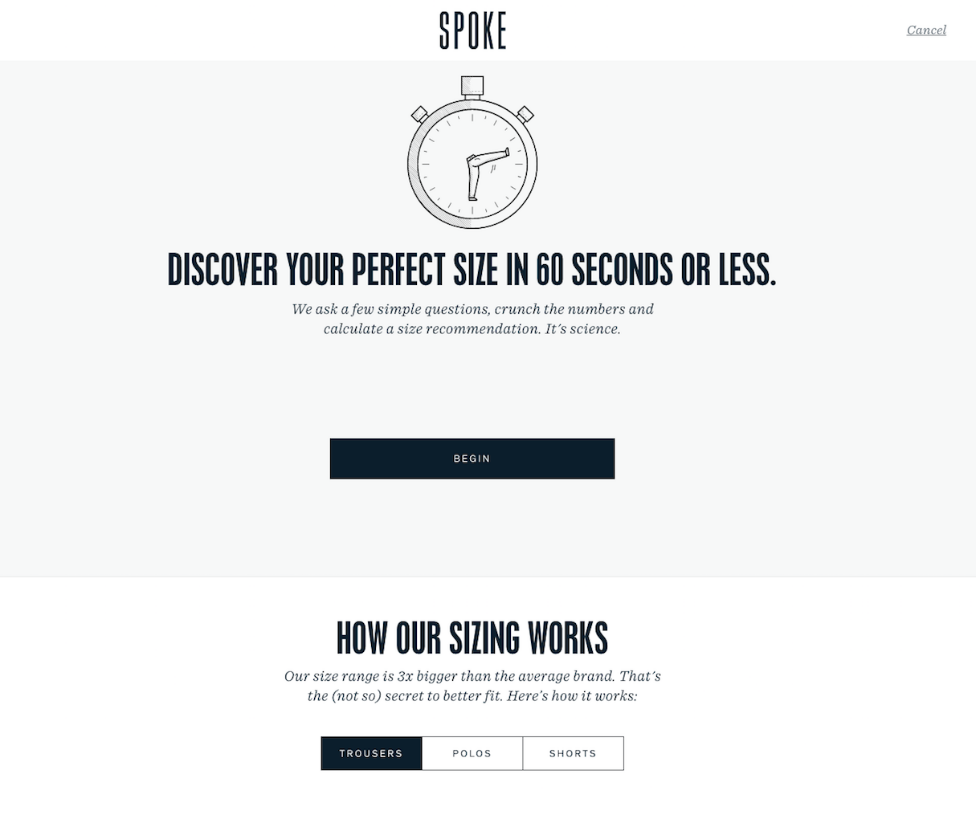 Understand the market and people's mentality. Keep surprising them with unique and useful products to generate traffic. The potential for introducing a new trend with smart thinking and clever strategies is unlimited; so formulate your own trend and entice the eCommerce industry in 2022.
If you can formulate a strategy to entice consumer, then that could be a new trend – your OWN trend. Why wait for others! Make your own trend – Tweet This!
Category specific Trends In eCommerce in 2022
Let's have a quick look at specific trends that have become successful in different industries. This can help you gain an insight about which trends work for your online business.
Grocery trends in eCommerce in 2022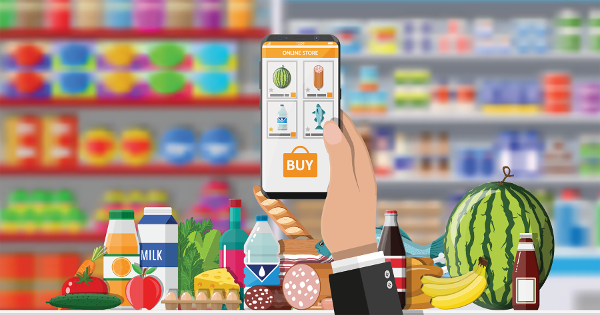 Something as common as grocery has gone online today. Earlier the assurance of picking out things we eat needed assurance; however, with trusted services like Big Basket, Amazon's Grocery and Gourmet, have become a great way to sell grocery online. This has greatly absorbed the costs of the consumer and fulfilled consumer expectations with free shipping and instant delivery services.
With such an omnichannel approach, the demand for online shopping for grocery has changed with a considerable change in supply chain and delivery industry.
Especially during COVID-19 pandemic, online grocery shopping has seen tremendous growth. Let's share a few striking stats, here:
Walmart's online sales grew by 87 percent  from November 2019 to November 2021
Amazon experienced a 200 percent increase in profits during the pandemic.
Fashion trends in eCommerce in 2022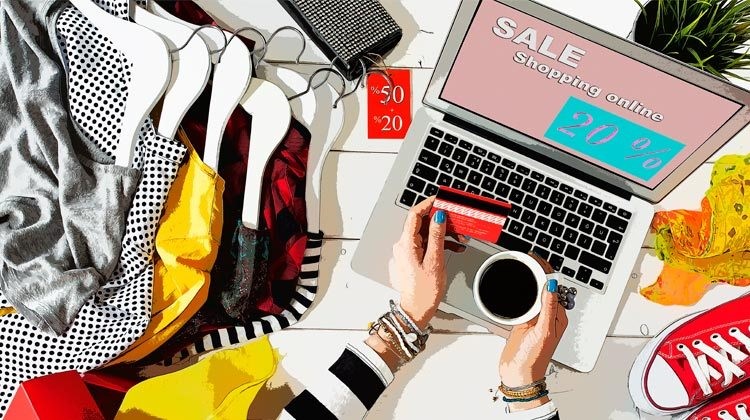 The ever-changing fashion industry has managed to bring in novel solutions for difficulties that had been plaguing for many years. With powerful technology, fashion brands are mitigating the downsides of shopping online, thus creating seamless experiences leading to more conversions. For online retailers, the eCommerce fashion scene has never been greener than before. With shipping, discounts, direct sale and customer satisfaction, fashion industry has managed to capture the hearts of people.
AI powered applications – such as personalization and chatbots – have also been benefitting the fashion eCommerce retailers immensely via processing a wide range of data and automating customer service.
Healthcare trends in eCommerce in 2022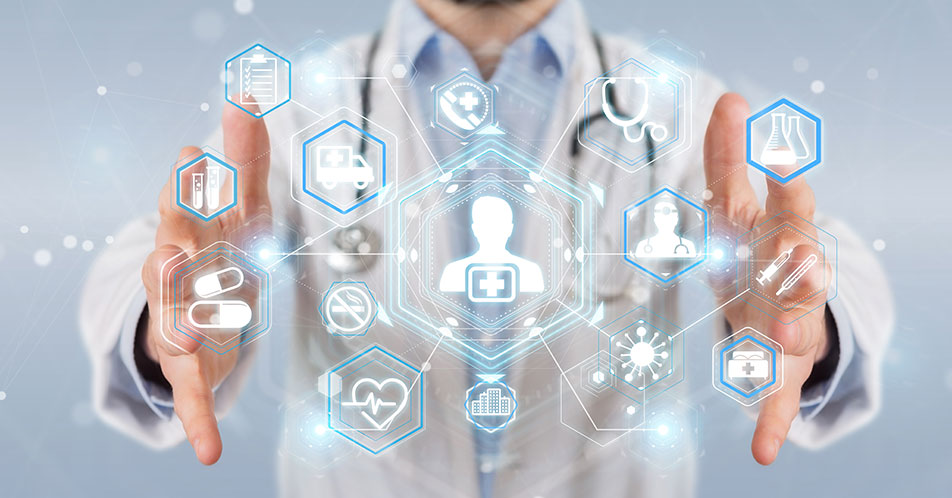 Artificial intelligence, big data, IoT, Voice assistants, predictive analysis and a lot more is being employed in healthcare today. With such factors, healthcare is developing at a lightning speed. The future will witness feats like robot-assisted surgery, virtual nursing, fraud detection and preliminary diagnosis at the consumer's disposal. The trend for automation and operational optimization is given such importance to avoid errors and enhance healthcare facilities.
Technology trends in eCommerce in 2022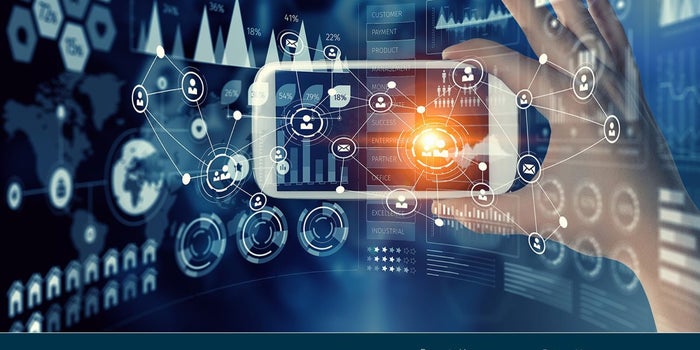 AI, Chatbots, personalization, customer engagement, interactive product visualization, AR (augmented reality), voice search, personalized products, web payments, social media creating micro markets, etc. are some of the examples of trends that have caught up in the year of 2022. The future is a culmination of such services thanks to the increase in technological innovations.
Consumer trends in eCommerce in 2022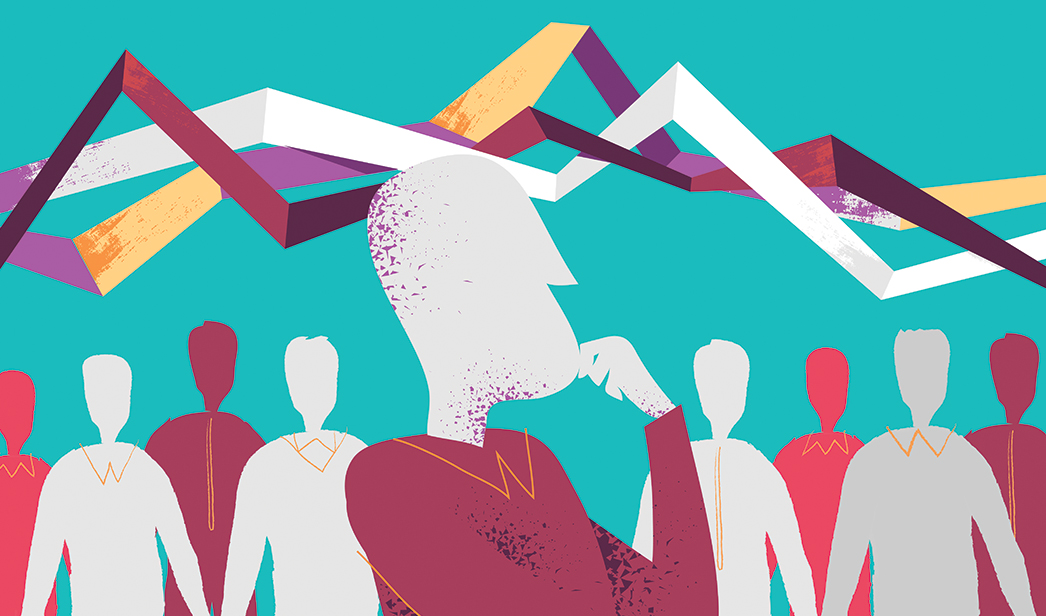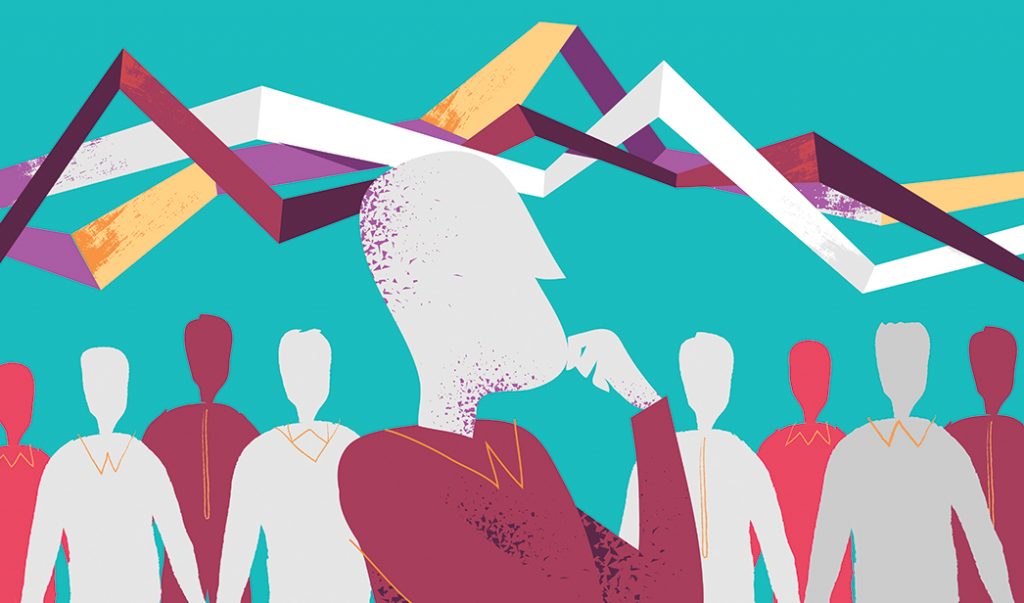 Understand where your customer goes for shopping. As an online retailer, it is necessary to focus on social media presence and also bring in good value for your investment. Since social media is one of the ways that people search for new products, online retailers can use platforms like Instagram, Pinterest, Facebook, etc. for promoting their brand without investing much.
Trends In eCommerce You Need To Start Following Now: Le Fin
The future holds a lot of potential for technological advances that can bring the eCommerce experience to a completely new level. The trends in eCommerce in 2022 can seem puny by the time we reach 2025; this is because technology like AR is not only ruling the gaming industry but also providing a great contribution in healthcare. That is just the tip of the iceberg! Not to mention the combination of AI an IoT and its implication in future – the potential is seamlessly limitless. We can never know which technology can aid in what sector in future. Maybe it will be an amalgamation of many services and eCommerce trends as a single package.
As a retailer, it always serves best to adopt latest technologies to enhance your consumer experience and engagement. This will pave a way to a seamless experience and a very healthy growth in business. Personalization is the way of the future and eCommerce is one of the greatest arenas where history will be created with such evolving technologies.
Curious to learn more? Take a look at related posts!
Do You Want To Boost Your Sales?
We are Perzonalization and we'd like to help you.
Try AI powered eCommerce personalization and increase your sales up to 15%.