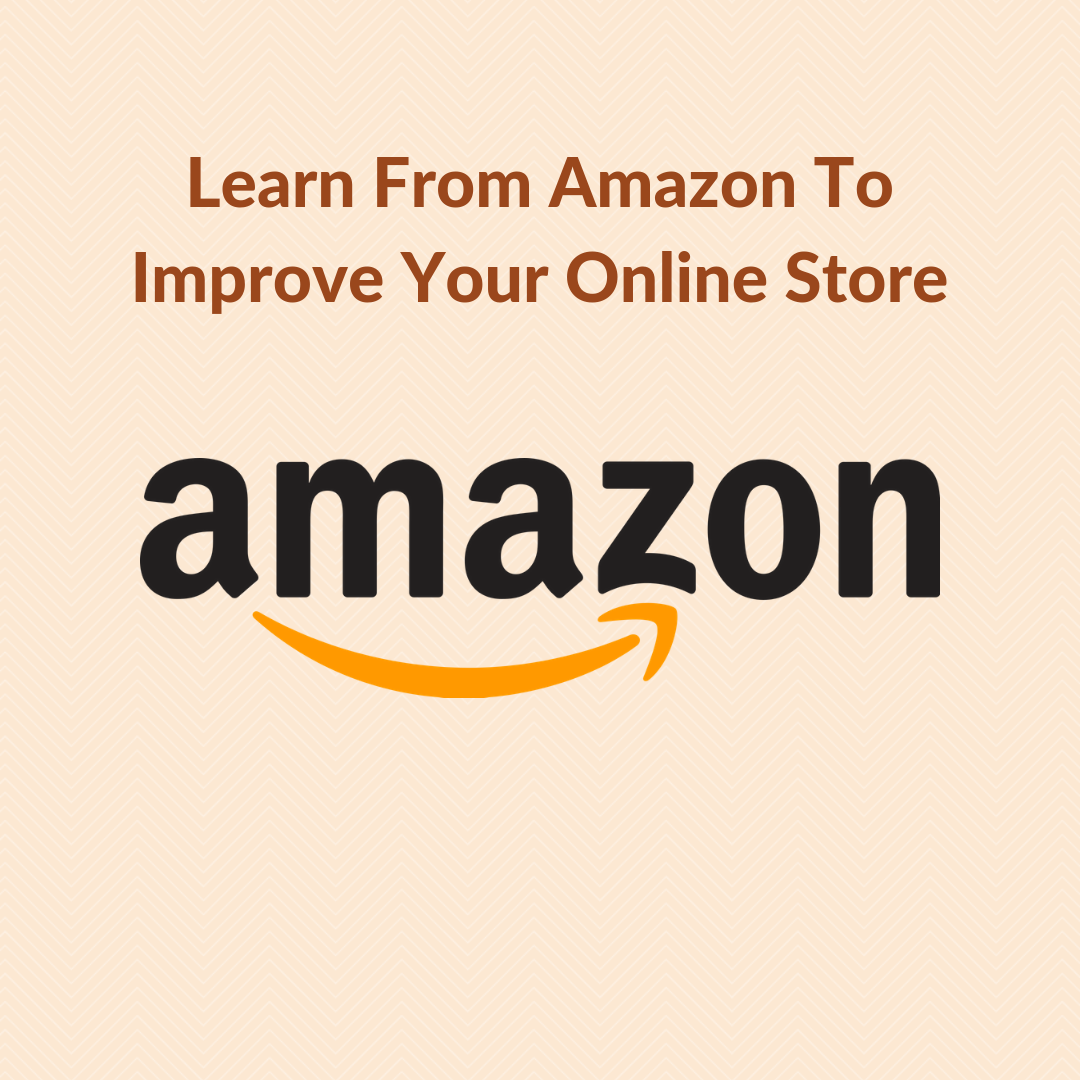 Amazon towers over the entire ecommerce industry, occupying a seemingly-insurmountable position as the go-to store for everything from consumer electronics to the books it was originally formed to focus on — and it didn't reach that position through happenstance. Whatever you think, there's a lot to learn from Amazon as a company. it's inarguable that its dominance is fully justified by its commitment to retail innovation and unbeatable convenience.
Download our free eBook and learn about the future of eCommerce.
To aspiring sellers and entrepreneurial types in general, that can be extremely intimidating. You'd certainly forgive them for feeling like minnows swimming into waters patrolled by a colossal shark. After all, it scarcely seems possible to compete with Amazon… but the good news is that you don't really have to. You just need to learn from Amazon and then try and implement that in your own online store.
In fact, Amazon's existence can actually be a boon to an ambitious retailer. Operating on entirely different scales, you have all the room you need to carve out a niche of your own, and you can use Amazon as a supreme case study — adapting its strategies, understanding its methods, and using its standard as a benchmark.
In this piece, we're going to look at how you can learn from Amazon to help improve your online store, considering both the lessons you can draw from it and the operational services you can use. Let's get started.
Learn from Amazon – Learn from the extent of its social proof
One of the many things you can learn from Amazon is how almost any other retailers lean on social proof to persuade prospective customers to convert. And it isn't just the extent of its social proof, but the breadth of it all — its reviews are varied, featuring star ratings, short descriptions, longer explanations, clarifying images, and even videos.
Try to do the same for your online store, whether you're a Shopify merchant or a WooCommerce dealer. At an absolute minimum, you should have a robust feedback system in place (you'll likely have one installed by default, but if you're using an unconventional CMS then you may need a plugin for a service such as Trustpilot), but you should look beyond that.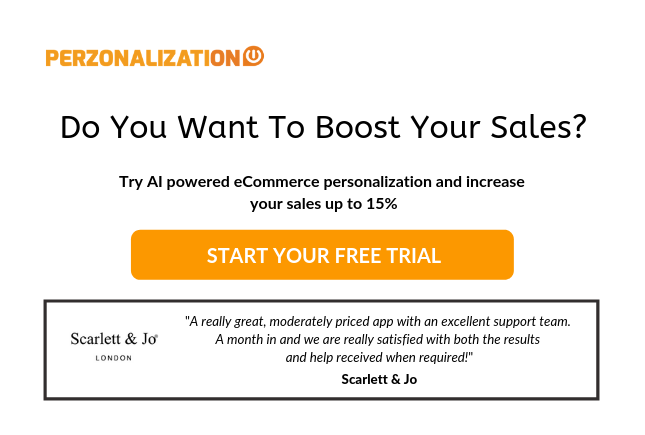 The reason that Amazon's lengthier reviews are so powerful is that they offer a lot more detail, lend balance to positives and negatives, and provide the readers with enough time and contextual clues to determine whether they find the reviewers to be credible sources.
If you're going to read a stranger's opinion of a product, you'll want to know a little more about them — why did they get the product? How did they use it? What do they know about it?
If you can't get that information, you can't put much stock in a single opinion, and must rely on the wisdom of the crowd which itself is flawed. Through Amazon, you can often pick your preference: you can go by average rating, or you can find a reviewer whose perspective gels with yours and follow their recommendation.
Adopt its focus on personalized recommendations
Before UX personalization became a widespread trend, Amazon was concentrating on using big data to identify books for customers to consider. It knew early on how significant a benefit it would be for a digital ecosystem to have the capability to learn what its users were looking for. Today, it's still at the peak of personalization with its suggested products filling up its pages. And that is one more thing you can learn from Amazon.
If you're not already offering personalized recommendations through your store (particularly on your homepage and product pages and during your checkout stage), that's something you need to rectify imminently, because it's highly valuable (both for customers and for sellers).
As natural hoarders, we gain a great deal of satisfaction from simply buying things, regardless of whether we need them. If someone has made the decision to buy from you at some point, they're much more likely to buy again, and even more so if you provide them with a steady stream of additional recommendations.
And since you don't need to do much to configure it (just set up a personalization software and let it run), there's really no good reason to do otherwise. If you're operating your online store on an eCommerce platform like Shopify or WooCommerce, you will surely find an easy to use Perzonalization app that'll display automated product recommendations on your eCommerce website.
Embrace its spirit of trial and error
Amazon used to be derided for its lack of profitability, but anyone looking closely understood what was happening. It wasn't an inherent failure of the business — it was a strength. The explanation is simple: instead of sitting on profits and letting them gather, it was funneling them all back into the business, speeding up its expansion and allowing for faster development.
And even though Amazon today is highly profitable, that spirit of innovation remains. It can be seen in the pioneering development of much-mocked schemes such as Amazon Prime Air (and it will be interesting to see how people react if that ever comes to fruition — I won't be surprised if it proves to be a huge success). Remember how Amazon's Fire phone was a complete failure? The company is willing to fail because it's a necessary part of innovation.
You can learn from Amazon to do the same for your online store, though likely not at the same scale! Instead, commit to trying new things, whether in the design of your store, the products you stock (if you are a Shopify dropshipper, you can easily test the waters by picking different types of items and comparing their sales performance on your online store), or the ways in which you reach out to your potential customers. Don't worry so much about failure. Keep your small business stable enough that you can afford to experiment, and do so.
Embrace the entrepreneurial spirit. Attempt a rebrand. Branch out. If you're interested in businesses for sale, buy one and run it as a secondary project. If nothing pans out, just move on — if something hits, run with it. That's how you'll take significant leaps ahead. You need to be ready to suffer through a Fire if you want to come up with an Alexa.
Test using Fulfillment by Amazon (FBA)
FBA is a system for taking a lot of the work out of shipping, distribution and delivery. If you use FBA, then you store your products in an Amazon warehouse — when you receive an order, you pass the details to Amazon staff, and they process and ship it just as they would a regular Amazon product.
It will cost you to use FBA, of course, and it will limit your options to a major extent. You won't be able to do anything unusual with your packaging, or use custom shipping options, or change courier if you feel like it, but it will confer some great benefits. You'll be able to do away with your personal storage, stop worrying around shipping, and greatly streamline your order system.
Is it right for you? Maybe, maybe not — but it's there to be used if you're interested.
Run your store on Amazon Web Services (AWS)
One of the things behind Amazon's incredible growth in recent years has been its expansion into the field of cloud computing, and the Amazon Web Services platform offers a scalable ecommerce package that's perfect for small or medium ecommerce stores. It's now facing some competition from other large companies (Shopify moved to a Google platform earlier this year, for instance), but AWS remains an outstanding choice if you're concerned about store performance.
There you have it: various ways in which you can learn from Amazon or make use of its services to improve your online store. Instead of looking at it as a threat, think of its as a shining light showing the way. Your store might not be able to get that big, but if you learn from Amazon, you'll have a great chance of growing.
Written by guest author Kayleigh Alexandra who is a content writer for Micro Startups [@getmicrostarted], a site dedicated to supporting startups and small businesses of all shapes and sizes.
Curious to learn more? Take a look at related posts!