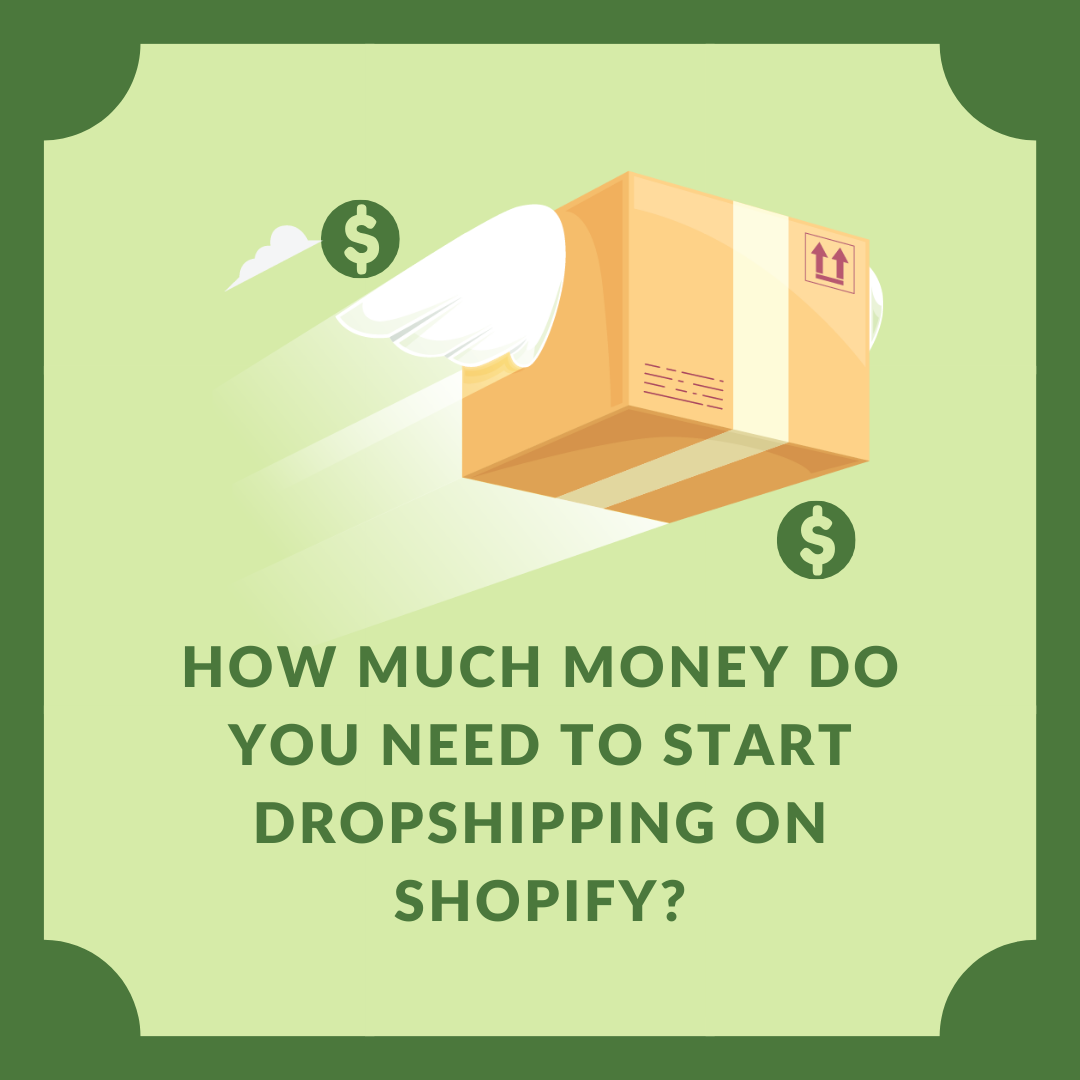 In this article, we will discuss the approximate dropshipping costs required to venture into dropshipping business.
Operating an online web store or using a brick and mortar store for selling your products or services; the one common aspect in both is that, customers return to you only if you understand their needs and fulfill their order promptly with enhanced customer service.
Order fulfillment plays a crucial role which either makes or breaks your eCommerce business. To ease the logistics pain, the dropshipment model has been created in which you can create your own eCommerce business and sell your products without having to do with the inventory stocking, warehousing and logistics. Shipment is being carried out by the dropshipper and is accomplished when a customer's places an order.
Concept of dropshipping in eCommerce business
Dropshipping in eCommerce business is an order fulfillment process that does not require an online store to keep stock of its products. As an alternative, the online store sells the product and passes on the sales order to a middleman, who then ships the order to the client.
Download our guide and find out about the best dropshipping products .
However, the concept of dropshipping in eCommerce business might seem like easy money — you sell other people's goods with the help of a third-party dealer — but when you factor in all the challenges, and everyday management, it's far from just making easy money.
Likewise, if you understand and apply the dropshipping concept correctly, it can still help you create a successful eCommerce business but of course, it will take some time.
A quick note: if you are only pursuing dropshipping, it will be tricky for you to modify your online business in the future; but, if you are already established in the online business industry, you can implement dropshipping concepts to complement your existing services and enhance your business.
Your takeaways from this guide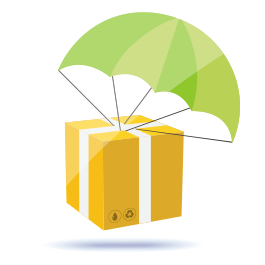 In this article, we will walk you through all the concepts of dropshipping, especially dropshipping costs and how to start it on a Shopify eCommerce platform. We see dropshipping as a powerful and useful tool for all eCommerce brands, as long as it is implemented in the right way.
We'll also explain the benefits of dropshipping, and touch upon aspects like dropshipping Shopify price and the cost of starting a dropshipping business.
If you are a beginner to Shopify dropshipping concepts, this guide will surely help you understand Shopify dropshipping costs for startups and other relevant expenses associated with it. So, let's get started…
How to start dropshipping?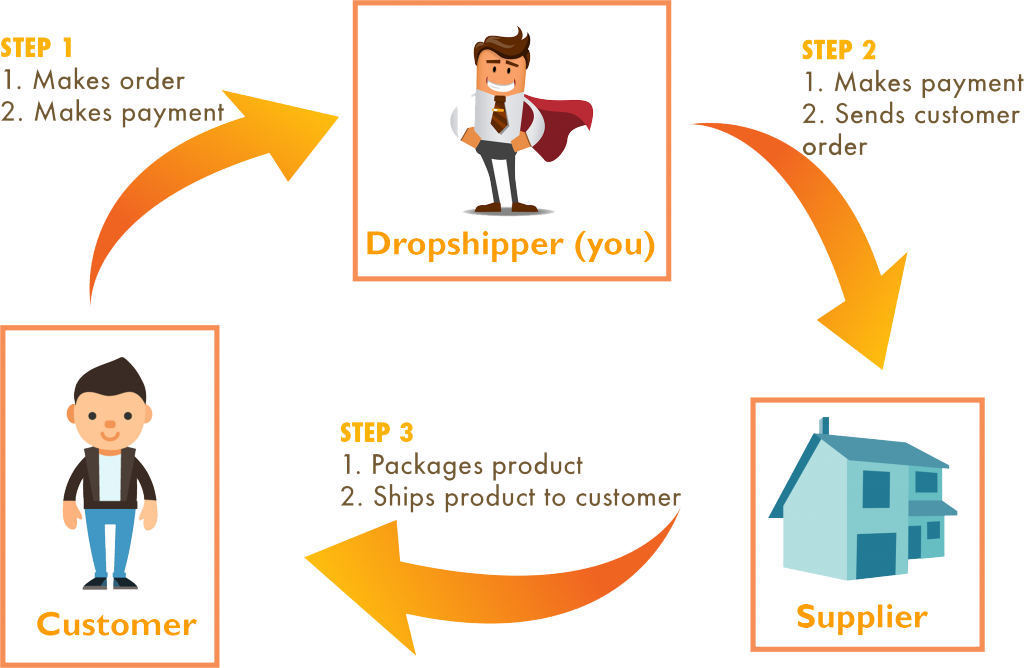 If you are planning to start an online web store that can compete with eCommerce giants, and do so with little financial assistance, then follow the six steps listed below.
While it doesn't require much of startup funds to start dropshipping on Shopify, it will definitely require a great deal of hard and smart work.
The first question that must come in your mind when you decide to start your dropshipping business is how much it's going to cost you. Well! It can be as little as $29 a month. – Tweet This!
Step 1: Find a product you are interested in
When you look for a niche, you need to be focused. You should look for something that is unique and has interesting features.  A product range that lacks focus will be challenging to market.
If you lack enthusiasm about the niche you choose for your eCommerce business, you will be more apt to becoming de-motivated, as it takes plenty of work to productively scale a dropshipping business. Here are some points to consider while finding a product for your dropshipping business.
Ensure that the product chosen appeals to customers having different incomes
Make sure your business is easy to locate and has products catering to diverse customer needs
Sell products that are unique and not easily available elsewhere
Execute brand building exercises – social media marketing, Google Analytics and email marketing strategies
Step 2: Undertake a competition research to understand the demand
Keep in mind; you will be competing with other dropshipping operators as well as eCommerce giants such as eBay and Amazon. This is where many dropshippers get misguided because they seek a product that has little to no competition. You must know it is a sign there isn't any demand for that specific product in the market. To avoid this situation, you must undertake a competition mapping for dropshipping.
Furthermore, there are many viable reasons why a product might not have a lot of demand, including increased shipping costs, supplier and manufacturing problems or poor return on investment.
Select products that have increasing amount of competition, because it is a sign that there is an increased demand and the business model is feasible.
Step 3: Get a supplier onboard
Associating with the wrong supplier can sabotage your business, so it's significant that you don't rush this step. Conduct proper research. Many dropshipping dealers are based overseas, making communication extremely imperative, both in terms of response speed and the ability to comprehend each other. If you are unsure in the communication abilities of a potential dealer, move on and look for other dropshipper suppliers.
Try reading case studies, consult experts and learn from other eCommerce businesses that have walked this path in the past. There are plenty of information sources available online. It is a popular topic that can steer your online business from committing serious dropshipping dealer selection mistakes.
Step 4: Create a plan to acquire customers
Now that you have found a suitable supplier for your dropshipping business, you need to attract potential customers to your eCommerce store. This is where a customer acquisition plan comes in.
You can start by advertising and marketing your eCommerce business. Sounds pricey, right? But it does not have to be that way. You can either implement paid marketing strategies or the organic marketing strategies to acquire new customers.
Step 5: Evaluate and optimize
Finally, you have to track all of the data and metrics generated from marketing campaigns to enhance your business. This includes Google Analytics traffic and social media data if that is what you have used for acquiring your customers. Tracking data and metrics helps you to scale what works and do away with what doesn't.
Apart from evaluating and analyzing your marketing and advertising solutions, you need to continuously test new opportunities and modify current campaigns so that you can decide when to optimize or shift marketing cost.
How much does Shopify cost?
Now that you know the essential steps in starting dropshipping, let us look at how this concept works in Shopify eCommerce platform. But before that, let's learn in brief about the cost of having a Shopify eCommerce platform.
Let's get it straight; we all want to get the most out of purchases while paying the least possible amount as every single penny counts.
But when it comes to choosing a tool to build your online business, pricing is just one factor out of the many that you need to consider. However, pricing consideration should not be the only factor for selecting an eCommerce platform.
Besides, what will help you achieve your business objectives — simply deciding on the cheapest eCommerce tools available, or choosing the best tools available in the market, even if they are priced slightly higher?
Shopify provides three pricing plans. You can select the one that suits your requirements the most:
Shopify Basic costs $29 per month, with 2.9 per cent + 30 cents per online transaction.
The ideal Shopify plan costs $79 per month, with 2.6 per cent + 30 cents per transaction.
Advanced Shopify costs $299 per month, with 2.4 per cent + 30 cents per transaction.
The fully hosted Shopify Plus platform begins at $2,000 per month.
Shopify is one of the premium hosted eCommerce store builders available in the market these days. It is certainly not the cheapest, but it provides the best value for your investment.
Shopify offers a wide range of eCommerce tools that give you easy access to the company's App Store — (which has more than 1,400 apps). Shopify is a strong and fast-growing eCommerce store builder that you should consider while starting your business online.
How much does dropshipping costs or How much does it cost to start a dropshipping business?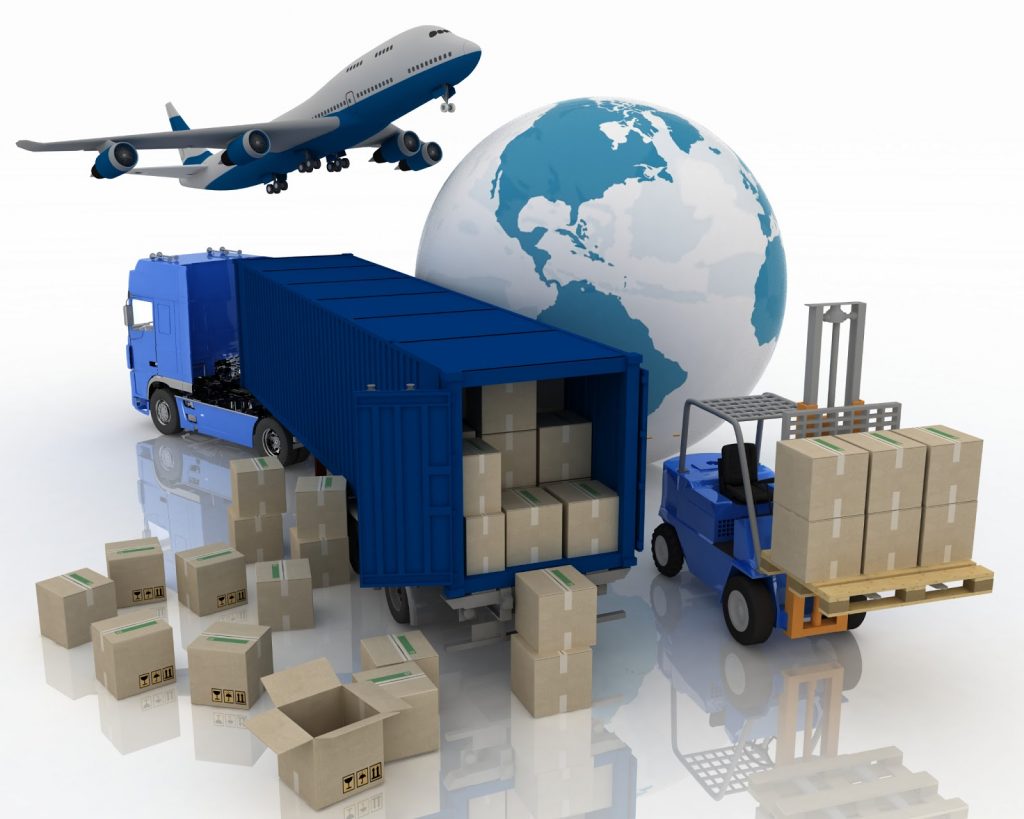 One of the most common questions concerning every new and existing eCommerce entrepreneur is the cost of starting a dropshipping business. In this section, we will discuss the approximate dropshipping costs required to venture into dropshipping business.
The major advantage of dropshipping is that you don't have to bear the costs for the products you are selling in the marketplace. You will come across some startup costs, but you won't need to spend a gazillion to start your eCommerce business.
Listed below are a few of the startup and maintenance costs of this concept:
Your eCommerce store:Listing and selling your products on platforms eBay or Amazon can cost you a fortune. Having your own eCommerce store allows you to avoid these costs, but in return, you will have to pay for hosting and bear any additional costs such as website themes or plugins.
Middlemen fees: Some dealers might charge you a hefty fee to use their dropshipping services. Selecting an appropriate dropshipping dealer can reduce additional costs and money in the long run.
Marketing expenses:These expenses can differ depending on the scale and channels you select for marketing your eCommerce business. Social media, offline marketing and email marketing are a few methods you could use to market your products.
Other business costs: There are additional business costs – like obtaining a tax ID, business credit cards and local business licenses – you will need to bear. Make sure to check the legal procedures with your local legislation and comply with your country's laws so that you can start and run your dropshipping business smoothly.
How much does Shopify dropshipping costs?
Firstly, when creating your online store this way, you will make use of Shopify.
This online store building platform costs $29 a month. It also includes a free 14-day trial. We can say that, it is totally worth your investment!
Listed below are the "fixed" costs involved in starting Shopify dropshipping:
Shopify eCommerce building platform cost:$29 per month
Setting up products and pricing with the help of apps:no costs involved
Setting up social media: no costs involved (paid if you hire a digital marketing professional)
Cost of a few apps for attracting customers to your Shopify store:$100 per month (based on the converting theme you choose)
Marketing Costs: Depends on your digital marketing skill and knowledge. If you know social media marketing, email marketing, on-page and off-page optimization, this will be easy for you or you may have to learn the same and then begin. Likewise, if you opt for a digital marketing agency to handle marketing, it might cost you somewhere around $60 to $100 per month to start with.
The overall dropshipping costs or cost of starting a dropshipping store would be somewhere around $200 per month discluding paid advertising costs, which can be called "variable" costs.
If you understand and apply the dropshipping concept correctly, it can still help you create a successful eCommerce business but of course, it will take some time. – Tweet This!
What are the hidden dropshipping costs?
Dropshipping can be a very effective strategy for eCommerce store owners, but there are a few challenges to consider when setting up a dropshipping arrangement for your web store. Here are a few dropshipping costs in Shopify you might encounter:
The hidden dropshipping costs is the lack of bulk pricing. You will most likely pay more for each individual product you sell when dropshipping – this means your prices will not be competitive and yield less profit.
Higher order fulfillment costs
In the dropshipping process, you will be paying the actual cost of stocking, picking, packing, and shipping the items, along with other overhead expenses and a huge mark-up.
c
This further means that dropshipping costs increase as your sales improve. Likewise, if you keep your own inventory, you will have more control over order fulfillment costs.
How to decide on your dropshipping marketing budget?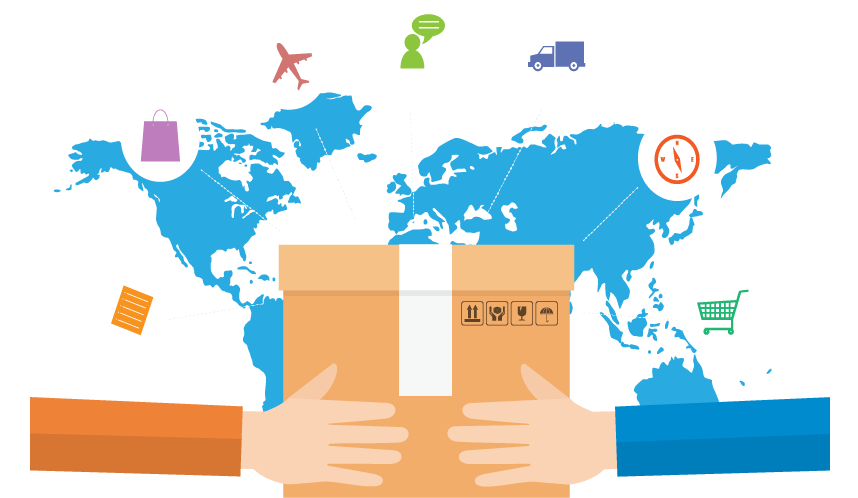 Everything we have discussed either has a cost or is free of charge. However, marketing is one such domain that could either be done for free or by hiring professionals.
A digital marketing budget for dropshipping covers –
Paid advertising: If you are able to create and manage ads without hiring an advertising agency, then you will only need to pay for the media buying on Facebook, Instagram, Google etc.
Content marketing: This is a very serious practice and needs hands on involvement especially while starting out. As the owner of the business, you may need to publish several content in the form of texts, visuals and videos. You may either learn to create content or you may get help from a freelancer or an agency – this decision will determine your costs.
Social media marketing: Like content marketing, social media marketing is an expertise area so you'll either need to execute those practices internally or work with a consultant or agency. Getting external assistance will mean extra costs for your business.
Email marketing: You'll need to choose your email service provider. When you are starting out, you'll likely enjoy from the paid plans of email service providers. As the size of your customer database grows, you'll need to purchase one of the paid email plans.
Online Branding: While starting out, you'll need a website design. You may pick a free online store theme or purchase a paid template. You'll also need a logo. You may use Canva for designing your own logo and other visuals.
SEO: Creating content and applying SEO practices should ideally come hand in hand. You may always use one of the apps on Shopify's App Store to help you out with your SEO work.
If you have a limited marketing budget, it is recommended to experiment with different marketing channels, so you could detect those channels that yield more profit for your online business.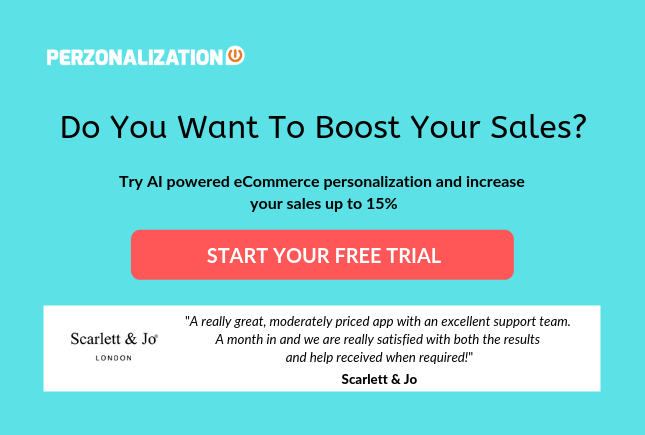 Here is how you can decide on your dropshipping costs for marketing and manage budget:
Marketers recommend spending at least five to 10 per cent of your total returns to uphold your market position and about 12 per cent if you're planning to expand your business.
However, if you have an extremely competitive niche, you will have to increase your marketing budget and spend around 15 per cent to 25 per cent of your total returns on promotions.
If you're just beginning a dropshipping business, we suggest you take at least $90 to $150 and experiment with them – determine your marketing objectives and divide your budget accordingly.
Conclusion
At first, dropshipping seems like an infallible business model. There are still misconceptions around dropshipping;
Dropshipping costs are low because dropshippers don't keep stock of the inventory and they don't pay for the merchandise they sell until a buyer has already purchased them, right? WRONG
All you need to do is to put up your listing, mark up your costs and collect your returns, right? WRONG
A dropshipper can manage everthing internally like listing products and doing marketing, right? WRONG
Dropshipping is a fantastic way to generate money online, but it is not always easy when it comes to sorting out expenses and profits. We hope this article clarified some of your queries about a typical dropshipping fee and other dropshopping costs.
Curious to learn more? Take a look at related posts!
Do You Want To Boost Your Sales?
We are Perzonalization and we'd like to help you.
Try AI powered eCommerce personalization and increase your sales up to 15%.