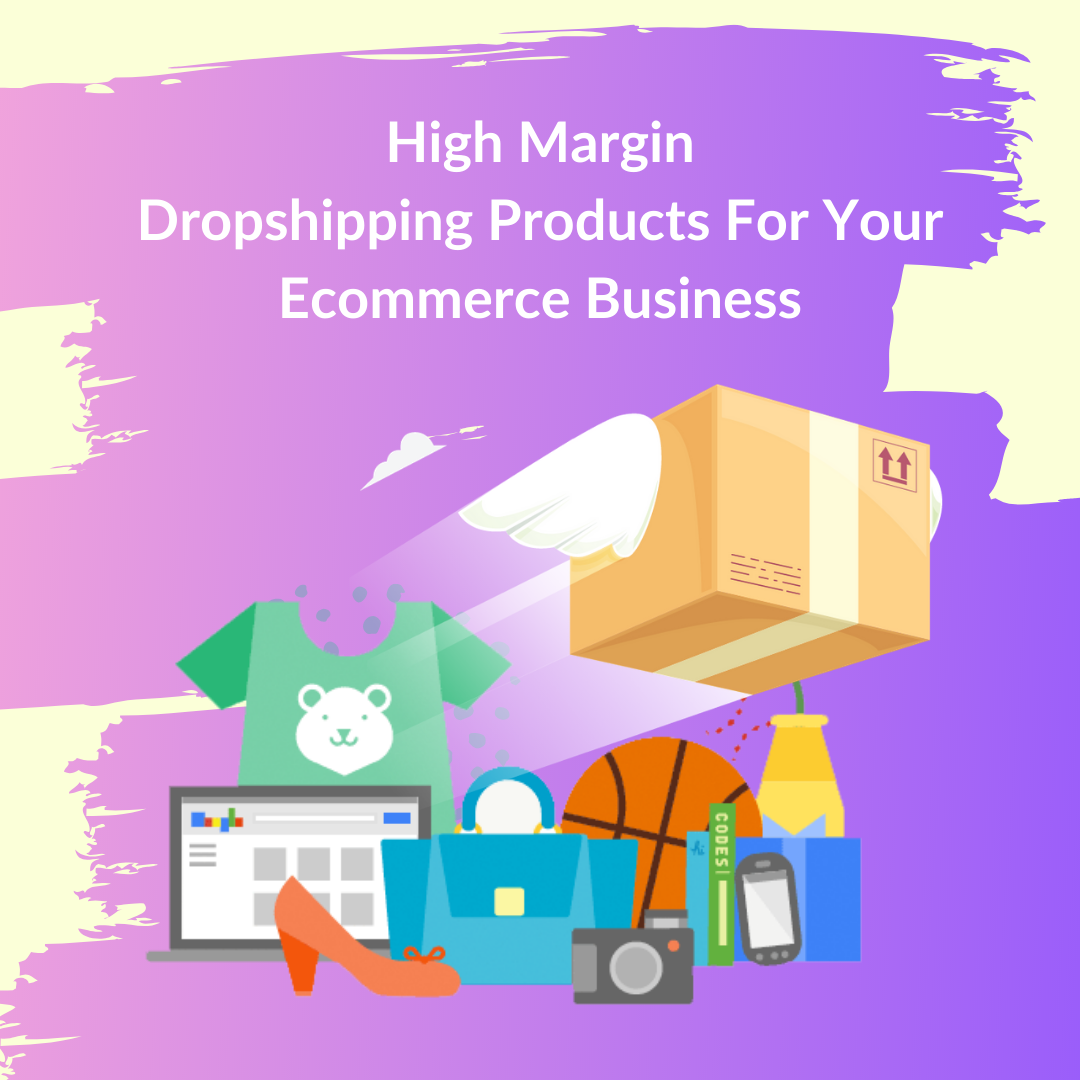 High margin dropshipping products can give you a sustained profit in online retail business. – Tweet This!
Shopping online has never been better, thanks to the eCommerce industry. With cash-on-delivery, easy returns and the use of data on mobile devices, the online retail market is booming while giving rise to new trends around the world. One of the trends that eCommerce has given birth to is the concept of dropshipping. This concept has enabled the industry to overcome loss of effort as well as revenues, which happens to be a win-win for all. eCommerce industry saw the first examples of dropshipping in early 2010s yet today it is still a lucrative business. Smart dropshippers of today are betting on high margin dropshipping products and growing their businesses.
Are you able to showcase AI powered related products, upsell items and frequently bought together products on your online store? To get all of these and more, install Perzonalization for Shopify now and start your 14 day free trial.
The state of eCommerce, today
As dropshipping is a branch of online shopping, we first need to have a look at the global eCommerce stats to understand the potential of online retail. Worldwide online retail statistics from eMarketer show us that eCommerce experienced 71% growth in Q2 2020. Here are some statistics that can help you understand why eCommerce is a diamond mine for future retailers: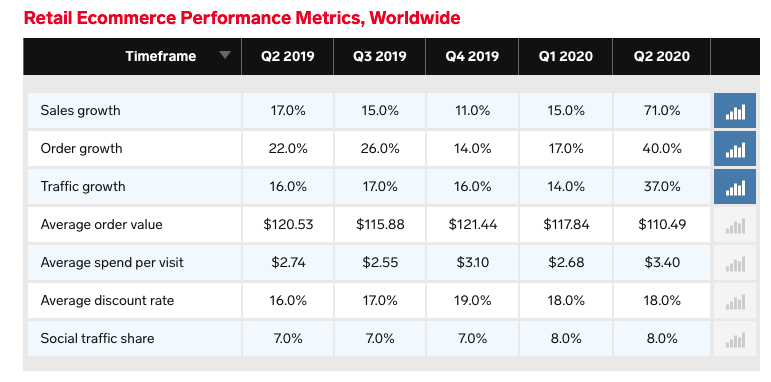 COVID-19 has made a positive effect on eCommerce sales raising the expectations for the future of online retail. U.S. retailers' online year-over-year (YoY) revenue growth has been up 68% as of mid-April. One can estimate that COVID-19 will forever change retailing.
What more proof can show that this emerging field of business is showing huge potential for success!
What is dropshipping?
If dropshipping is such a crucial concept, then let us understand this in detail so the online retailers can capitalize on this growing trend.
Dropshipping is a method of retail fulfillment of orders. The concept works based on a partnership between a supplier(s) and a seller. Here, the seller ideally has an eCommerce store displaying a variety of products that can be purchased by customers from all over the world. The supplier is the one who actually holds the actual physical inventory of the products and the seller just places/transfers details of the order on behalf of the customer. The supplier then directly ships the order to the end user/customer and fulfills the order. We may think of the seller as a bridge between the supplier and the customer.
This concept of business has enabled small startups to conduct business in the same manner as that of big and established conglomerates without the initial investment and allowing a sizeable eCommerce profit margin. eCommerce giants like Amazon, Shopify, Snapdeal, Flipkart, Etsy, Alibaba, etc. has managed to reach their current success by following this model. The process is based on the following steps:
The Dropship Model
The Dropship model has 4 steps:
The online retailer / seller lists products from a single supplier or multiple suppliers on their online store.
Customers place an order on the online store.
The same order is placed by the seller (usually automatically) to the supplier.
The seller fulfills the order by shipping (dropshipping) them directly to the customer.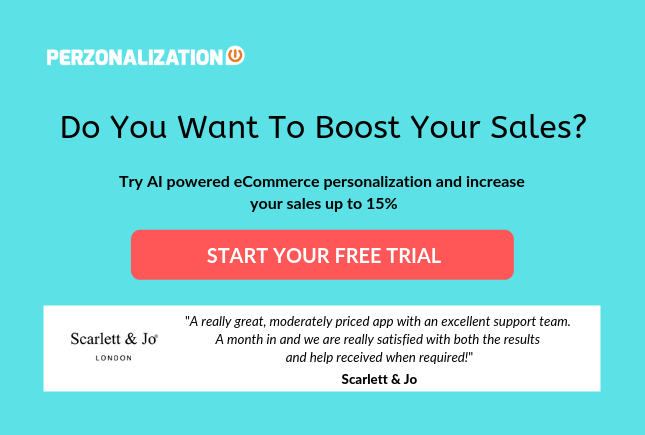 If you look at the model, it may seem as if an eCommerce store is playing the part of a middleman. However, in today's world, this intermediate link is useful for many new eCommerce entrepreneurs with no unique products to get to market and sell merchandise through such platforms without the initial investment. Plus, the reach of an eCommerce store is larger than the traditional ones and therefore has a marked advantage of many business opportunities. Moreover, the competition in the market remains in the healthy region of diversity and avoids monopolistic trade in the process. The online retail seller earns a percentage of commission as a dropshipping profit margin from the supplier for the new customer/order generated and thus every party in the process gets their particular requirements fulfilled.
Dropshipping definition
The wiki defines dropshipping as follows (as quoted):
Drop shipping is a supply chain management method in which the retailer does not keep goods in stock but instead transfers the customer orders and shipment details to, either, the manufacturer, another retailer, or a wholesaler, who then ships the goods directly to the customer.
Dropshipping loses its glitter if you suck at customer service – Tweet This!
Is dropshipping worth the trouble?
In the era of instant gratification, the existence of dropshipping trends is a boon to the online retail community. However, there is a growing debate amongst the industrial gurus that dropshipping is a dead fish in the water because the market has already been saturated with this model and the amount of profit is growing lesser day by day.
Customer satisfaction is the essence of Dropshipping success – Tweet This!
The debate of viability of dropshipping is gaining momentum; however if you consider the following you can see why today's market prefers dropshipping. Dropshipping business in a competitive industry relies on good sales and online traffic. However, customer experience plays an important role for consistent profit. Many online retailers try to lure in customers with offers but fails to deliver the seamless customer experience, which comes with dropshipping. Lowering prices and discount offers are just the beginning of eCommerce dropshipping strategies; a good customer service is the home run. Without this, the customer would not return to your online store because for them, the trouble is not worth it when their product comes with crappy service.
Integrating your online store with Etsy, eBay, and others can be useful to provide a seamless experience to the customer. Marketplace Integrators allows you to present your products among larger audience and encourage the brand awareness as well.
Pros and Cons of dropshipping model
Pros:
Low startup cost for the online retailer
Less order fulfillment cost
No need to maintain a big team
Testing many unique products at once and analyzing risk
Less risk for you as capital is not tied up in inventory on new/unique/unsure products
Little overhead cost
Faster sales compared to traditional businesses
Highly scalable
If you connect to Shopify, Amazon, Etsy, etc. then there will be some tools available for your use such as readymade templates for product display, many apps in their apps stores, quick-connect to social media marketing features, community-based help and built-in SEO functions. This makes it very easy for online retailers to ensure a healthy and easy setup.
Cons:
Less control on lead times and order fulfillment
Dependent on manufacturer / merchant's inventory
Lesser Profit
Digital marketing to consume a big part of your capital
Proper management necessary, otherwise the online store tends to become confusing for customers
Poor customer service
Transaction fees imposed by the suppliers
Some monthly charges involved
Issue with scability as CMS facilities and content management capabilities will be limited
Does dropshipping actually yield profit for everyone?
Imagine it this way –
You have a product of $ 10. You sell it on your online shop for $25.  After covering all costs, you end up with $5. Now if you are selling 500 products that yield you $5 on each sale in a month then you end up with $2500. So, if you are targeting an eCommerce profit margin of $10,000 every month, then you need to sell 2000 products online which yields a $5 margin. See where we are going with this?
Dropshipping yields profit margins when done correctly. Even though you may end up with low eCommerce profit margins on a single product, you can still manage to make a good margin on volume sales. This is how you can earn via dropshipping model. And here is the catch – you have to think for the long term.
Shopify has got a great online calculator which you can use to calculate your dropshipping profit margin. Check this out!
Just remember that having high margin products do not always solve the case for you. You need to have a solid dropshipping pricing strategy in order to see a high dropshipping profit margin in your business.
High Margin Dropshipping Products

 Products that yield the highest eCommerce profit margin via dropshipping today
Here is a list of unique dropshipping products of 2021 that can give you great eCommerce profit margins on products and at the same time create good traffic.
High Margin Dropshipping Products: Magnetic charging Cable
If mobile accessories can be reinvented then, the magnetic charging cable is one high margin dropshipping product of 2021. The sales have tremendously risen thanks to this versatile high margin product that is very reliable and widely accepted.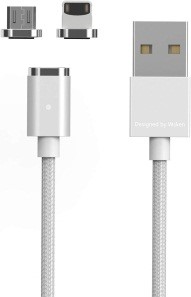 High Margin Dropshipping Products: Waterproof floating tablet and phone cases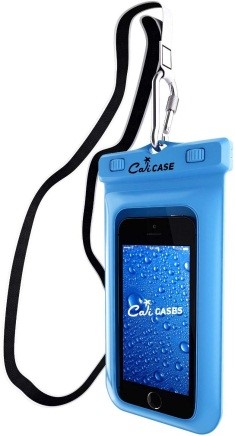 Here is another item that can give u good value for money. Waterproof cases for mobile devices can immensely help protect mobile devices and is one of the hottest high margin products on the block on eCommerce sites. This is one product to earn a good eCommerce profit margin via dropshipping model.
Upselling is trending in eCommerce. Do you also want to increase the average order value of your dropshipping website? Install Perzonalization for Shopify now and start your 14 day free trial.
High Margin Dropshipping Products: Moon Lamp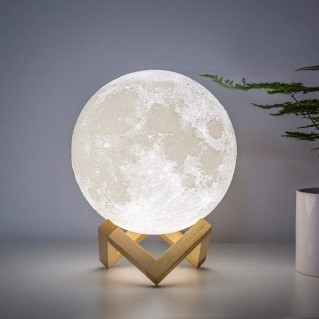 Moon lamp is unique and has a great aesthetic appeal. This has propelled the product to a sweeping success and has been one of the best dropshipping products since 2018.
High Margin Dropshipping Products: Waterproof shoe protectors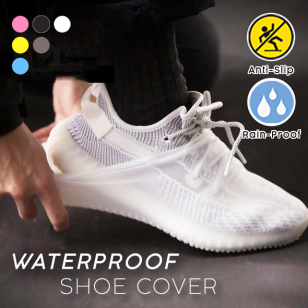 An excellent way to cover up your sneakers and still look cool, these waterproof shoe protectors are a raging dropship product of 2021.
High Margin Dropshipping Products: De-shedding gloves for pets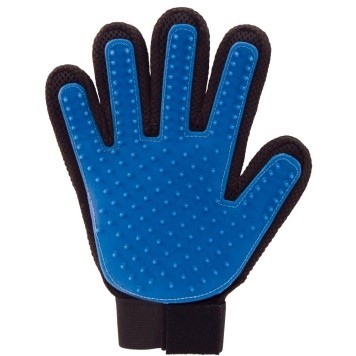 Who would have known that there could be some innovate high margin products for pets!!!
The de-shedding gloves are just great for the pet lovers and a very lucrative best dropship product of 2021.
High Margin Dropshipping Products: Mirror alarm clock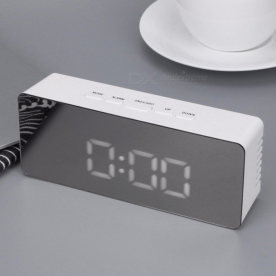 Sophisticated and charming, this one elegant product has an instant crowd following online. You can display this product on your online store and also earn a good eCommerce profit margin from it.
High Margin Dropshipping Products: Wireless charger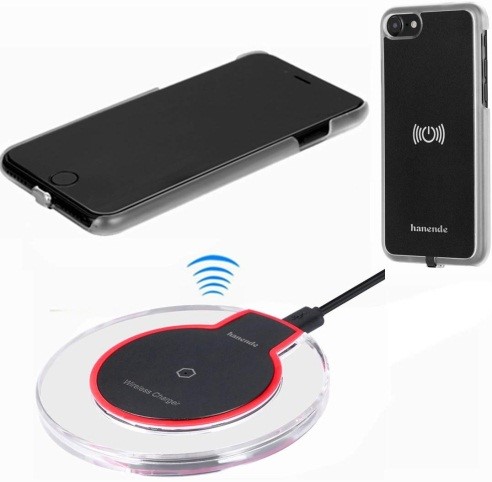 A common household product, the wireless charger does make things easy for everyone. So there are no second guesses to think that this product would bring in a good eCommerce margin of profit for your online retail store.
High Margin Dropshipping Products: Car phone holder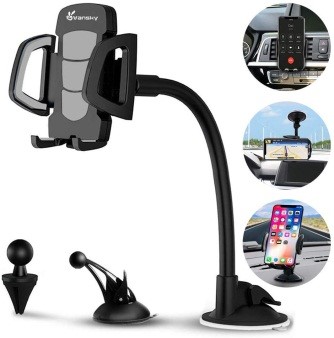 Car phone holders have become so common that they have become a household product. Do not miss to stock this highly profitable dropship product in your online store.
Are you able to showcase AI powered related products, upsell items and frequently bought together products on your online store? To get all of these and more, install Perzonalization for Shopify now and start your 14 day free trial.
High Margin Dropshipping Products: Portable Mini Air conditioner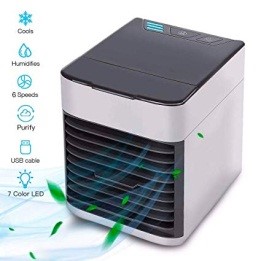 Simplified and affordable, the portable mini ac does wonders in everyday use. And it also happens to be the product with a good dropship profit margin.
High Margin Dropshipping Products: USB Vacuum cleaner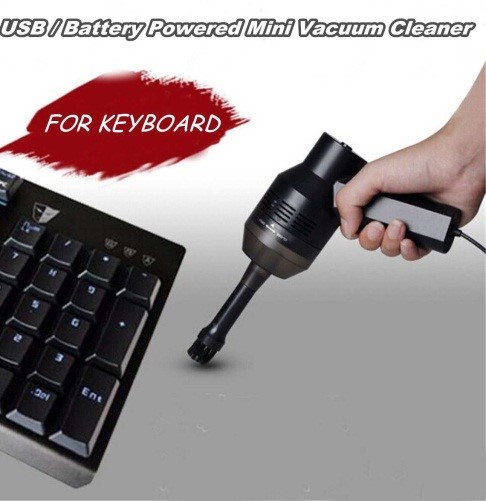 Easy to use and for all your daily needs to clean the computer and keyboard, a USB powered vacuum cleaner is one of the best products to earn a good profit margin in 2021 via dropshipping model.
High Margin Dropshipping Products: Waterproof Makeup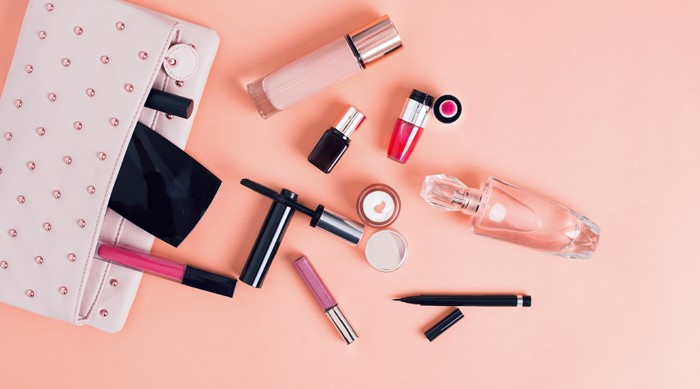 With vanity items becoming popular, waterproof cosmetics are the next big thing. Simple to apply but lasts even in wet conditions making it one of the popular high margin products in demand online and gives a good eCommerce margin of profit too.
High Margin Dropshipping Products: Paper Jewelry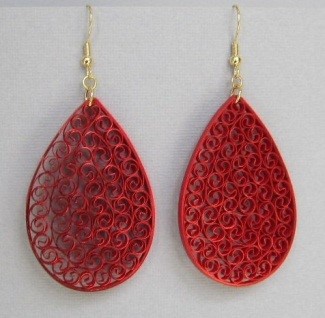 Jewelry never runs out of fashion but paper jewelry is one good addition to the list of versatile, stylish, lightweight and affordable fashion statement. You could earn a good eCommerce profit margin through this unique dropship item of 2021.
The above high margin products are listed just to give you an idea on what kind of merchandises work online and give good eCommerce profit margin. However, you can make your choices or just conduct a trial run of high margin products that are likely to yield a good margin of profit through the dropshipping.
Are you able to showcase AI powered related products, upsell items and frequently bought together products on your online store? To get all of these and more, install Perzonalization for Shopify now and start your 14 day free trial.
What are the average profit margins in dropshipping businesses?
The average profit margin largely depends on the type of products you sell online. Imagine a traditional business with a price of 'x' that you receive from the supplier inclusive of transportation and forwarding. You add a profit of at least 10% and sell it to the customer. In online retail, the supplier may provide a margin of 5% and you can choose to sell the product at an upward price of 100% or more (for a certain product). This value of merchandise will be competitive enough to make a good sale and also generate profit in the process.
So, it basically is a goal that you set, say a 20% margin, for waterproof mobile cases, and you may set a lower percentage for some other goods depending on its market value. On an average, one must try to get an average of 30% profit. According to various testimonies from Shopify retailers it has been found that online retailers are making anywhere between 20% to 30% profit margin on an average. Some of the seasoned online retailers state that if you are in the zone of 25% and above, you would tend to make a good margin with peace of mind. However, this dropshipping success rate depends highly on the type of products you choose to sell and also the location and its availability.
Comparison of dropshipping categories in terms of eCommerce profit margins
If you are looking for a comparison of different categories, then you may try some of the product spy tools like Dropship Spy or New Product Spy. But make sure that you use a "legit" one!
If you are looking for a steady cash flow, then then you may choose a dropshipping product that may not be trendy but will yield constant returns. According to Oberlo, it was found that categories like toys and hobbies, phones, entertainment and sports, watches, kid's accessories, clothing, beauty and health were the highest margin dropshipping products over a period of 3+ years.
High Margin Dropshipping Products: Winding It Up In A Capsule
High margin dropshipping products can give you a sustained profit in online retail business. However, the choice of product, its availability, location and timing are various factors that matter for making a profit. Online retailers must be vary of the fact that dropshipping model does not entirely depend on yielding profits in the short term; the encouraging factor resides in customer satisfaction and order fulfillment through the dropshipping model. Then the model would make sense and give business sustainability as well as scalability in the long run.
Curious to learn more? Take a look at related posts!