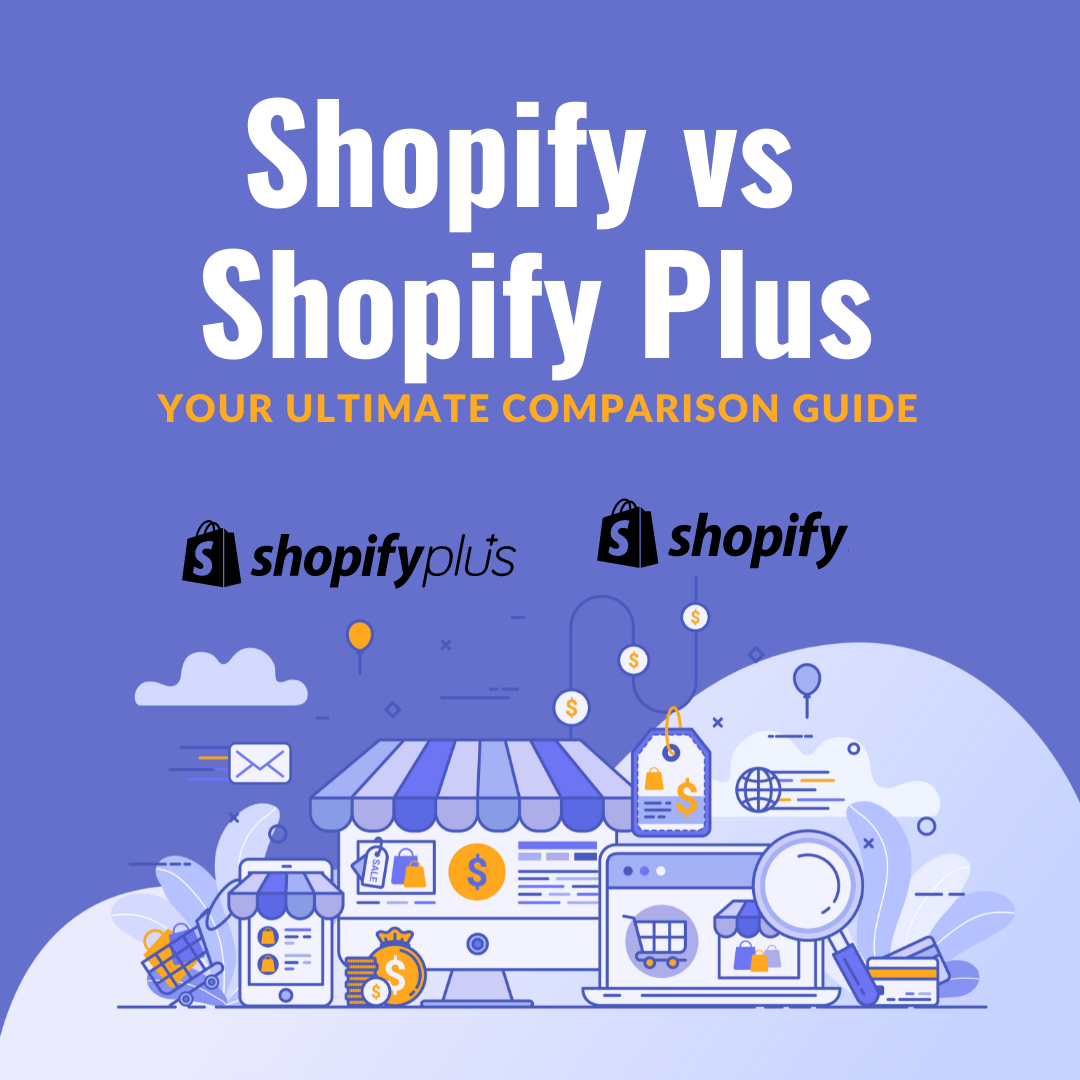 When it comes to eCommerce, few platforms are as well-known or well-used as Shopify. This platform is designed for eCommerce and supports businesses from early startups to enterprise level, all through different tiered plans. Shopify vs Shopify Plus is a big question for established businesses on Shopify.
Whether Shopify Lite, Basic Shopify, or Advanced Shopify vs Shopify Plus, business owners are often vexed by when – or if – they should upgrade. While the lower-tiered plans have feature-rich options, especially for the price, Shopify Plus has the full functionality of the platform to support virtually every aspect of a business.
Still, Shopify Plus pricing can be steep for small- to mid-sized businesses, so it's important to know the right time to upgrade and whether the benefits of the features outweigh the monthly fees. If you're an enterprise-level business doing multi-million-dollar sales, Shopify Plus and its high customization, integration, and dedicated support may be worthwhile.
Take a look at the important differences between Shopify Plus and Shopify to determine whether it's the right choice for your business.
Are you able to showcase AI powered related products, upsell items and frequently bought together products on your Shopify store? To get all of these and more, install Perzonalization for Shopify now and start your 14 day free trial.
What is Shopify Plus?
Shopify Plus is the highest tier of Shopify's plans and offers the full range of Shopify features, as well as some valuable extras. Some of the brands using Shopify Plus include Fashion Nova, Gymshark, AllBirds, and Kylie Cosmetics.
While Shopify Plus has plenty of desirable features, it may be too much for businesses establishing proof-of-concept or in the early stages of eCommerce. The plan has an array of features designed to support enterprise-level businesses and advanced workflows and processes, however, so it's worthwhile for businesses ready to upgrade.
Shopify vs Shopify Plus Features
Shopify Plus is the most advanced Shopify platform and has some of the best features anywhere. Most businesses choose to upgrade when they hit $1 million in sales, but others may choose to make the switch earlier to support expanding business needs and growth.
Here are some exclusive features and benefits you get with Shopify Plus:
Shopify vs Shopify Plus Features 1) International Clone Stores
Businesses that want to expand internationally often opt for Shopify Plus. The plan includes up to 10 clone stores, which allows businesses to scale and offer products in different markets without managing (and paying for) individual plans.
The clone stores are both centralized and independent, meaning you can make bulk changes from a central platform or adjust aspects of individual stores, such as offering location-specific sales.
Along with this, Shopify Plus offers multi-currency functionality, which is valuable for ecommerce stores operating in international markets. The pricing is based on a fixed exchange rate, but it supports:
Australian dollar

Canadian dollar

Euro

Hong Kong dollar

Japanese yen

Danish Krona

New Zealand dollar

British pound

Singapore dollar

Swedish krona
Shopify vs Shopify Plus Features 2) Wholesale/B2B Channel
Unique to Shopify Plus, eCommerce stores can use a Shopify Plus wholesale channel to support wholesale products. This option includes:
Password entry for specific customers

Support for tiered pricing

Restricted access

Customer-specific product availability, pricing, and payment options

Credit limits

Functionality to set purchasing limits
Shopify Plus's wholesale channel is easy to set up and manage without the need for an additional store and perfect for low-volume B2B sales.
Shopify vs Shopify Plus Features 3) Unlimited Staff Accounts
On all Shopify plans, excluding Shopify Plus, you have limits to how many staff members can access the store. As a business scales, it's important to be able to offer access to more staff members, and Shopify Plus has unlimited staff accounts.
With Shopify Plus, you can add members of the marketing team, a social media team, developers, and any consultants or integrations. When businesses reach this scale, this feature is invaluable.
Shopify vs Shopify Plus Features 4) Theme Customization with Liquid
Shopify plans allow Shopify theme customization with templates and an editor, but it's difficult for you to create an entirely new theme. Shopify Plus allows for high customization through Shopify's theme language, liquid. This feature provides exceptional control of stores to customize virtually every aspect of its experience.
Shopify vs Shopify Plus Features 5) API Integrations
API integrations work with third-party apps to support different capabilities. While all Shopify plans offer API resources, Shopify Plus takes it further with options like:
GiftCard: An alternative payment method

Multipass: A login app that redirects visitors to the Shopify store without the need for additional login credentials or a synchronized customer database

User: An app that lets users add, remove, or edit and retrieve information about staff accounts
Shopify Plus offers even more integrations with custom apps and supports building your own private apps that coincide with your store.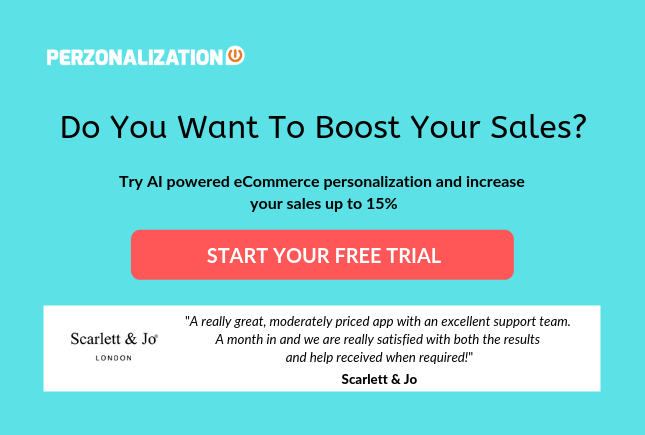 Shopify vs Shopify Plus Features 6) Platform Integrations
Shopify stores can connect with numerous apps, which is part of the platform's appeal, but enterprise-level businesses often need more. With businesses of this scale, integration with business platforms is a huge benefit for workflows, and Shopify Plus's API facilitates this. Some of these integrations include:
Inventory and order management systems

Product information management systems

Enterprise resource planning

Third-party logistics

Warehouse management software

Customer relationship management

Global fulfillment partners
Shopify vs Shopify Plus Features 7) Shopify Scripts and Script Editor
Shopify Plus Scripts is a Plus-only feature that allows you to create rules and triggers for different actions, such as discounts and promotions, payments, shipping logic, and more. For expanding businesses, this feature is vital for enhancing customer experience with options like bulk order discounts, tiered pricing, wholesale-only shipping, and complex promotions.
Scripts can be edited directly in the platform using Script Editor and are easy for most users. Complex retailers don't usually get this capability or complexity from lower-tier plans.
Shopify vs Shopify Plus Features 8) Shopify Flow
Shopify Flow offers rule-based automation for different functions. Actions can be created using triggers and variables, such as disabling a product, canceling an order, and labeling a customer as a VIP.
Here are some other options with Shopify Flow:
Changes to theme based on tags

Changes to ordering options based on current availability

Assigning customers to wholesale channels

Flagging fraud on orders

Assigning tags for custom orders
Shopify Flow also integrates with third parties to add more value to the store and its features.
Shopify vs Shopify Plus Features 9) Shopify Launchpad
Shopify Launchpad is an exclusive app that allows you to schedule administrative tasks in advance to manage workflows. Some of these options include adding or disabling products, merchandising changes, landing page updates, and theme changes.
Shopify vs Shopify Plus Features 10) Checkout Customization
By far one of Shopify Plus's most desirable features, checkout customization is a big motivator in an upgrade for many businesses. The lower-tier Shopify checkout is a rigid setup with little customization, even if it does have more flexibility than competitors.
With Shopify Plus, you can add scripts, customize messaging, and support more functionality like custom fields. These customization options can support and create a better user experience (UX), which ultimately contributes to more revenue.
Shopify vs Shopify Plus Features 11) Merchant Success Manager
Ecommerce stores are given access to the Merchant Success Manager with the licensing fee, which helps them use Shopify Plus and get the most out of its features. With the Shopify Plus cost, it's helpful to have dedicated support to ensure that no features go unnoticed or unused, and this feature is designed to help businesses succeed.
Are you able to showcase AI powered related products, upsell items and frequently bought together products on your Shopify store? To get all of these and more, install Perzonalization for Shopify now and start your 14 day free trial.
Shopify vs Shopify Plus Features 12) Additional Resources
That's not all for Shopify Plus! Ecommerce stores have a variety of other support tools and resources to help them succeed, such as:
A private Facebook community with other Shopify Plus users

Access to beta programs

A partners' directory with

Shopify Plus agencies

and solution partners

Shopify Plus Academy to learn the ins and outs of the platform
Shopify vs Shopify Plus Features 13) New Shopify Plus Features
Shopify Plus is always evolving and adding features for more value-add for ecommerce stores. Some of the upcoming feature releases include:
Advanced shipping logic and management

More checkout customization

Improved multi-store capability

Broader options for Shopify sections
Most importantly, these features are going to be exclusive to Shopify Plus, like many others.
Advanced Shopify vs Shopify Plus
Shopify Advanced and Shopify Plus are both available with the Shopify platform and offer different levels of features and functionality. Business owners typically begin with a lower-tier plan and upgrade as their needs change, such as opening international stores, wanting to offer multiple currencies, or looking for automation features.
Shopify Advanced is a feature-rich plan that offers tons of benefits, but not as many as Shopify Plus. You only have the option for one store, so ecommerce stores looking for options for multiple countries would need to operate – and pay – for multiple plans. In that case, upgrading to Shopify Plus is the more functional and cost-effective option.
Advanced Shopify vs Shopify Plus comes down to need and cost. Shopify Plus cost is a bigger jump from Shopify Advanced, so the Advanced plan may be the better choice as businesses grow, but before they reach the million-dollar annual sales mark.
Shopify vs Shopify Plus Pricing
Shopify offers five plans for ecommerce stores:
Shopify Lite ($9/month): This is a starter version of the plan for retailers selling on other channels who want an ecommerce store. There are a few features, but the plan has high rates for payments.

Basic Shopify ($29/month): This is ideal for startups and provides much of the core functionality you need to run an ecommerce store, but it doesn't have the full range of features. Staff accounts are limited to two and the rates for payments are higher.

Shopify ($79/month): This is similar to the Basic Shopify plan, but has more competitive rates and features for reporting, point-of-sale, and gift cards. You can also add up to five staff accounts.

Advanced Shopify ($299/month): This is a feature-rich plan with the option for one store, up to 15 staff accounts, and other exceptional features.
Shopify Plus cost is one of the main reasons businesses should make sure they're ready for the upgrade. The basic licensing fee is $2,000 per month, which shifts to a 25 percent when you exceed $800,000 gross turnover. While this is a competitive rate compared to other enterprise-level platforms, especially with its features, it may be cost-prohibitive for businesses in earlier stages.
When to Upgrade to Shopify Plus
Most businesses get started on Shopify using Shopify Lite or Basic Shopify, then upgrade if and when they need more features. Advanced Shopify isn't cheap at $299 a month, but it has a lot of features and may be appropriate for businesses that are generating consistent revenue.
Shopify Plus starts at $2,000, however, so it's a big jump from $299. For the right businesses, however, these costs pay for themselves in features, support, and lower fees on sales (which really add up over time).
Still, it's not the right choice for every business, or at least not yet. Here are some questions to ask before upgrading:
Are you making over $1 million in annual revenue? Shopify Plus is built to scale, so this is a good number to gain the benefits without cutting into profits.
Are you able to showcase AI powered related products, upsell items and frequently bought together products on your Shopify store? To get all of these and more, install Perzonalization for Shopify now and start your 14 day free trial.
Do you need more support? Running an ecommerce store can be challenging, and scaling is even harder. The expert help provided by Shopify Plus is a valuable addition to help you reach your business goals.
Are you opening your business to international sales? Shopify's lower plans don't support international growth. Even Advanced Shopify only offers one store, meaning you'd have to pay and manage each additional store. Shopify Plus supports up to 10 stores from one platform, making international expansion even easier.
Are you bogged down by mundane tasks? The day-to-day tasks can pull time away from mission-critical ones. Many of these can be automated, such as order fulfillment and shipping, and Shopify Plus has features to automate these tasks and free time.
Do you offer wholesale? Shopify Plus makes it quick and easy to set up a wholesale channel and use existing product, customer, and inventory data to create a wholesale store.
Do you need custom checkout options? As mentioned, one of the biggest benefits of Shopify Plus is the checkout customization, which can improve customer experience.
Key Takeaways: Shopify vs Shopify Plus
Shopify vs Shopify Plus is a big decision for any eCommerce business. While they both have the same core offering, Shopify Plus offers support, customization, access, and flexibility that can benefit enterprise-level businesses.
Shopify Plus cost is high and begins at $2,000, which can be cost-prohibitive for smaller businesses. If your store is already doing millions of dollars in sales, Shopify Plus pricing is a small exchange for the bevy of features and functionality that support eCommerce success.
Liked this post and curious to learn more? Take a look at related posts!