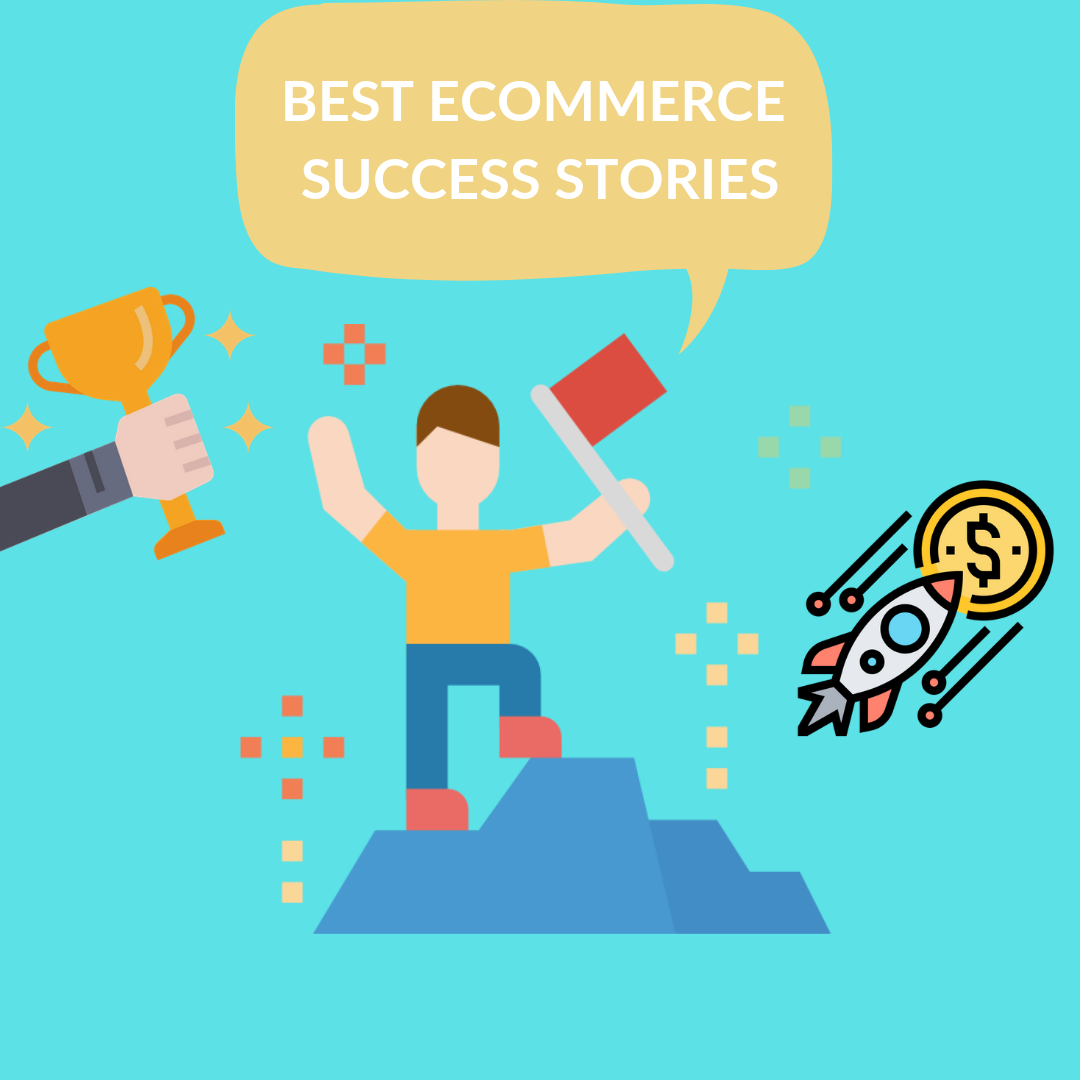 Building a fully developed eCommerce store and being able to create one of the best eCommerce success stories is possibly the dream of every eCommerce entrepreneuer.
Undoubtedly, eCommerce is growing rapidly and is expected to grow even more in the next years.
Do you want to start your business this year?
Or do you want to super boost your sales?
Whatever your situation is, we are here to provide you the best eCommerce success stories that will inspire you to make your dream come true.
Download your guide and get some inspiration from the best eCommerce stores.
Let's start with the eCommerce business models that exist in the market today. Essentially, there are six types of E-commerce models:
Business-to-Business (B2B)
Business-to-Consumer/Many (B2C)
Consumer-to-Consumer (C2C)
Consumer-to-Business (C2B)
Business-to-Administration/Government (B2A)
Consume-to-Administration (C2A)
After you decide on one of the above business models, you will need to do a market research and arrange the capital for your business. When you are done with these decisions, you will need to deal with the heavier part. This includes everything from online marketing to inventory management.
Online marketing and inventory management are the most important tasks after the launch of an online business. Tweet This!
This absolutely sounds challenging, and it is not easy to pull off.
If you want your business to be listed as one of the best eCommerce success stories, you have to be strong and patient.
But be sure that is damn rewarding!
Being able to see how others have taken their ideas and turned them into successful eCommerce business stories or how they've grown their existing businesses is extremely valuable.
So, let's jump right in.
Best eCommerce Success Stories 1) Beardbrand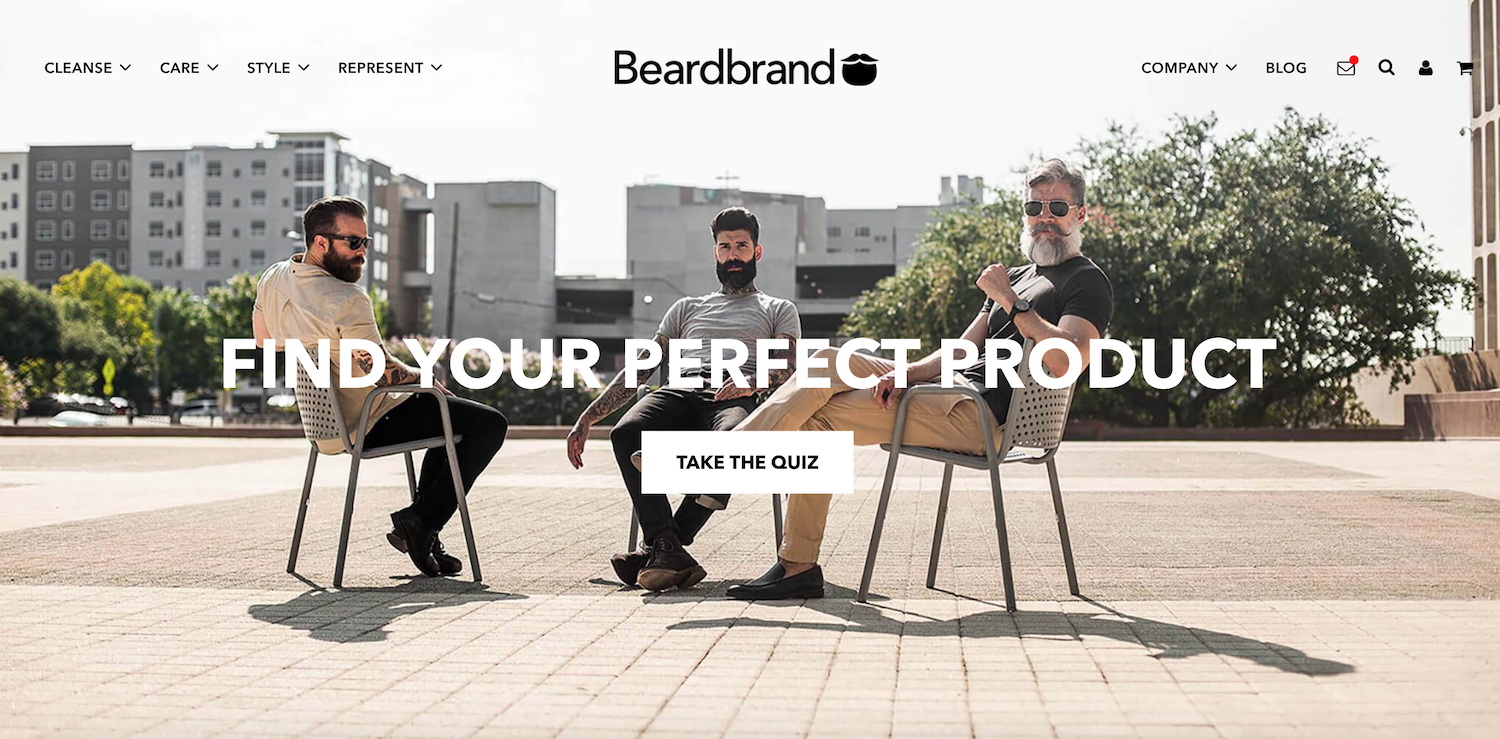 Growing the Community into an eCommerce Store With $20,000 in Sales Every Day
The founder of Bearbrand Eric Bandholz has an incredible beard.
Thus, his story deserves to be listed as one of the eCommerce entrepreneur success stories.
His passion for grooming has taken him and his company to an unbelievable level since the business was founded. At the very beginning Bearbrand was only a YouTube channel and blog.
Eric was creating content related with beard and the care of it. He had the chance to dive better into the market and he quickly realised that the grooming industry has a need for new products. The needs of the members of his community were unmet.
As every eCommerce entrepreneur would do, Eric entered the market and his goal was to fill this gap. The first products were released during 2013 and the breaking point for his brand was the feature of his blog in the NYT.
Eric Bandholz said that the community was moving normally when a NYT reporter contacted him. The reporter was doing a story on beard care products and she was impressed with his community that was steadily growing.
As this feature was coming up, Beardbrand team worked very hard and they managed to launch the Beardbrand online store just one day before their blog was published on NYT. By this, they managed to acquire their first customers.
During the upcoming years, they established a laser focus on their community, their vision, and their messaging. These are the points from which the success came from.
As you can see in the image below, their mission "To Foster Confidence Through Grooming" is always at the front of their homepage:

As you navigate through their eCommerce store, you can feel that Bearbrand wants men to be proud of their beards. Or "beardsmen" like Eric calls them. The store is dedicated to help these "beardsmen" understand more about their beards and learn how to create the best version of themselves. Luckily, this approach seems to have resonated well among the store's target audience helping the company create one of the most inspiring Shopify ecommerce success stories.
The important point here is that Bearbrand does not exist only to sell grooming products online. Their first and most valuable reason for existence is to help men feel more confident and this is something that is aligned with their mission; "To Foster Confidence Through Grooming". Obviously, Beardbrand is sending a message to its target audience that men need the company's products to boost their confidence. For sure, all of these activities make Beardbrand one of the greatest success stories in eCommerce business.
If you want to run a successful eCommerce business, just think about the reason why your business exists in the first place. Tweet This!
The key takeaway of this story is that; if you want your story to be one of the best eCommerce success stories, think about the reason why your business exists in the first place.
Answering this "why" and having a real mission, will help you connect better with your customers.
As a result, you will build up true and long-lasting relationships.
Best eCommerce Success Stories 2) Tree Hut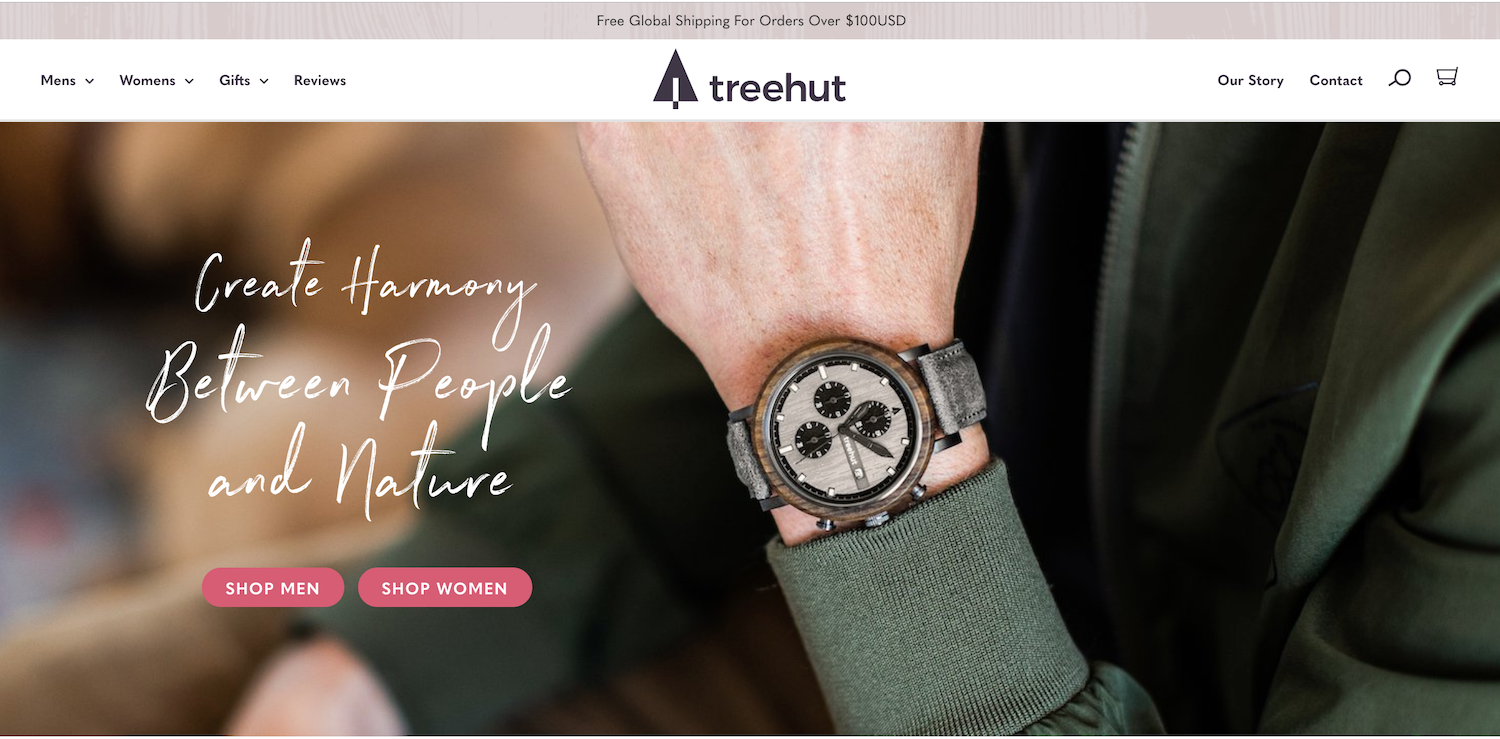 From an Etsy Marketplace Seller to an eCommerce Giant with More than $20million in Sales
Everything has changed since Tree Hut started selling on Etsy in 2014. Nowadays, Tree Hut sells directly through treehut.co and they have generated more than $20million in sales. Morover, the company employs more than 20 people and has a 8,000square foot head office in San Francisco. They manufacture their products in this facility, too.
Tree Hut's growth path
Just two months after started selling on Etsy, Tree hut opened its own store using the Shopify platform. As Tree Hut has not raised any venture capital, this was a very little investment. This for sure makes Tree Hut one of the best eCommerce success stories on Shopify.
Tree Hut is continuously making some changes to its website. Firstly, they are regularly testing different features on their site. These could be changing the colour of the button or the font size. Secondly, the team at Tree Hut is testing some business practices like the email times, at which price to offer free shipping and how all of the changes impact their checkout rates.
The CEO of Tree Hut Julia Olson, says that testing or talking to the customers is the only way to understand their needs. She also underlines that being original is very important.
Tree Hut does not have a super polished social media account. But people enjoy their style. Instead of the social media management, they decided to focus more on getting a product in front of the eyes of their customers and improving it every single day.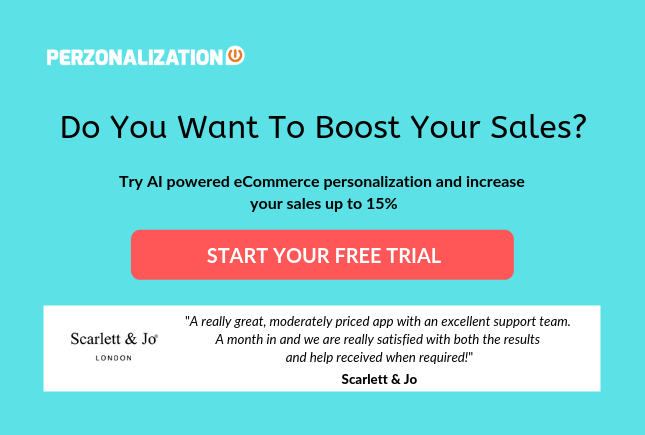 Day by day, Tree Hut's sales have started growing rapidly. They are doing everything in house and they have to overcome every challenge of the operational part. As you can imagine, they have an operation-heavy business.
Each of Tree Hut's watches is handmade. Therefore, it takes a long time, approximately four to six months to train someone to make watches that will match the quality of Tree Hut. Not everyone makes it to be a watchmaker but they try to find different positions for everyone.
Olson says that they have to hire watchmakers. But before hiring they need to understand if they have the suitable mentality and the right skills to be watchmakers. If everything is okay, they start to train them.
Another challenge is finding the right place for their business. It's not a surprise to hear that Olson had always dreamed of having both an online and a brick and mortar store. For this, Tree Hut's team found a place and moved in 2015 but the store was never opened. Being unhappy with the full production in that specific location, they moved to their new headquarters, into her own home.
This was a very rough time for Olson as she was worried about hosting business meeting in her house. She had a fear of about the credibility of her business.
Finally, after their busy holiday season in 2017, they moved to their current headquarters in San Francisco.
Olson, is still dreaming of opening an experimental physical store for Tree Hut in which customers will have the chance to customize their own watches.
Today they generate more than $20million revenues from their online sales, and they only focus on growth, which makes Tree Hut one of the best eCommerce success stories.
Olson says that she thought quitting many times.
But remember: Work hard, the best is yet to come 🙂
Best eCommerce Success Stories 3) Beer Cartel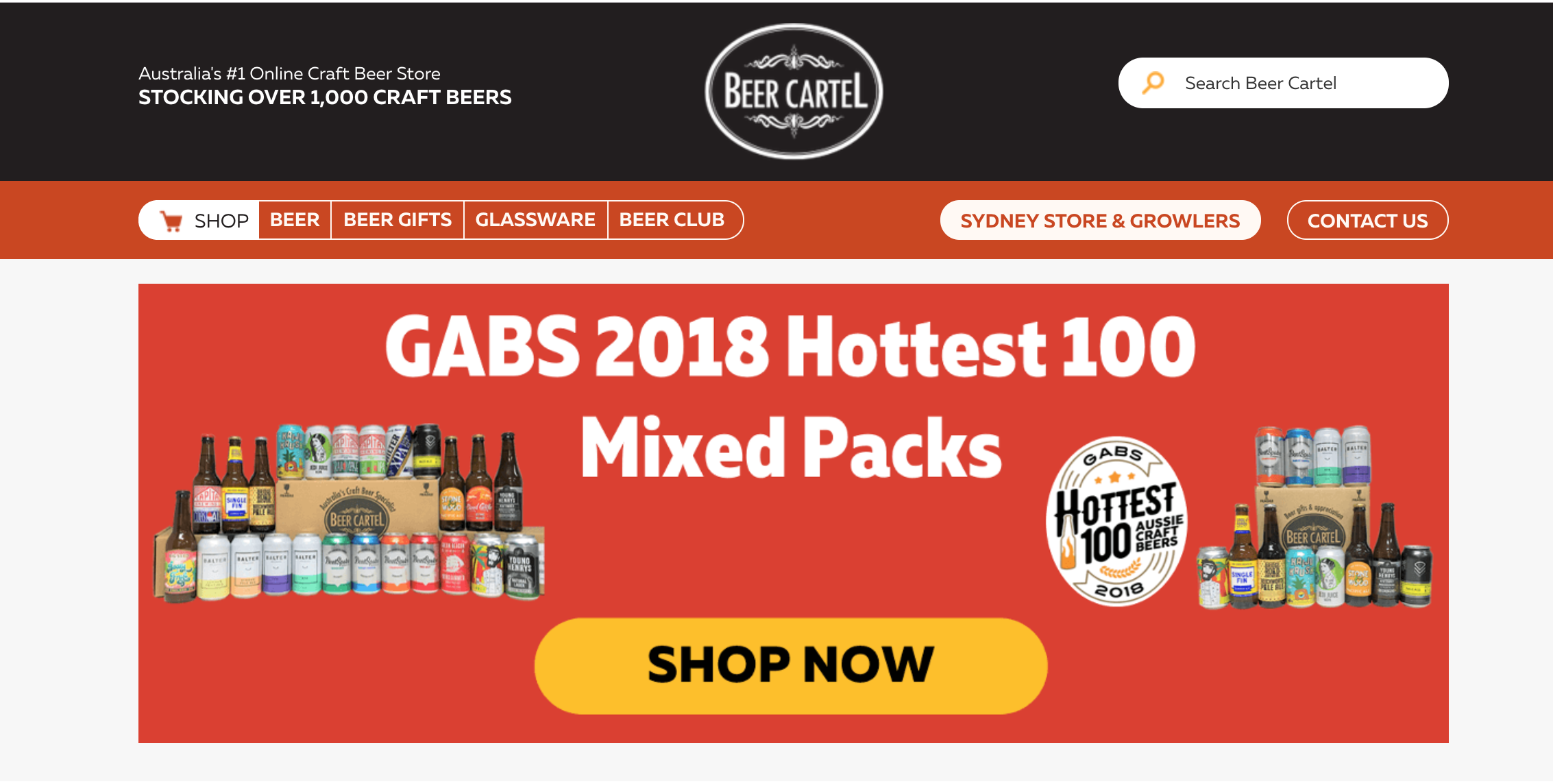 Content Marketing to Boost Sales by $65,000
Beer Cartel was founded in 2009 and has a wide range, approximately 1K, craft beers in Australia.
As the years passed by, the founder of the company, Richard Kelsey, wanted to take his business into a next level. He met up with his team and challenged them to strive for content marketing.
Did he know that he was going to be listed as one the top eCommerce startup success stories?
For sure, not!
He only wanted to increases the sales, boost company's mailing list and create an online presence of the company.
They have developed a unique method by asking people what they do and don't like. They did this with the help of surveys.
You can imagine that getting people to take the surveys was not easy, so they cooperated with other brands.
They had started offering tokens to the participants of the surveys and this helped them to get actual answers.
As a result, after gathering the right data, their perfect products started to come out.
So, they reached almost $65K in sales, which makes it one of the top eCommerce store success stories.
The main outcome from the story of Beer Cartel, which is one of the best eCommerce success stories, is that to be successful in the eCommerce world you should always come up with your own unique methods.
But do not forget that you need to add value to your customers with this very unique idea.
Beer Cartel succeeded with content marketing, and they have seen incredible results.
Use your own unique way and reach the results you could not imagine.
Best eCommerce Success Stories 4) Dollar Shave Club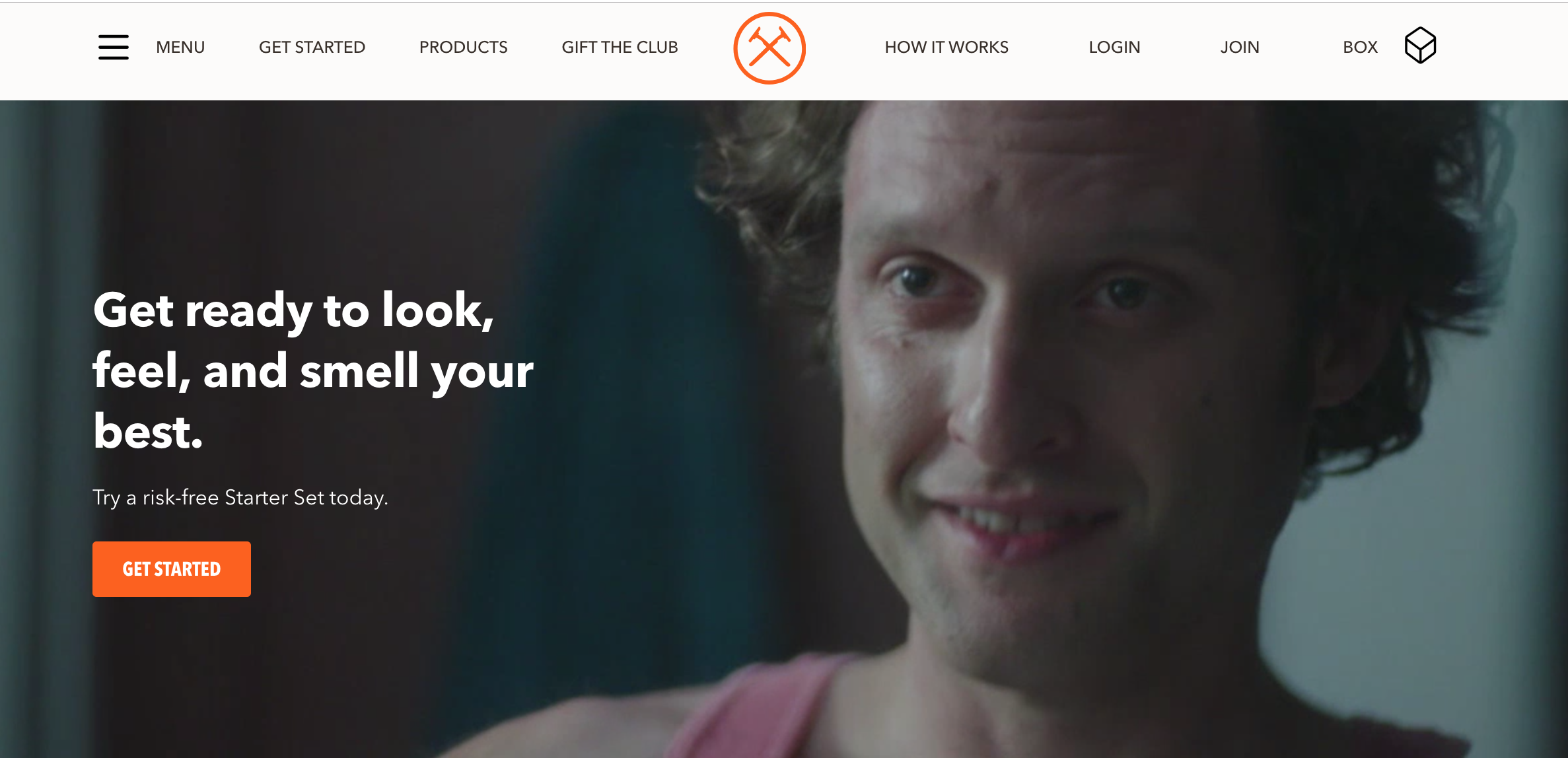 The Story of Viral Growth
Probably, you have not heard the name of Michael Dubin before, but for sure you have seen his viral video.
If not, find it here.
Dollar Shave Club was founded by Michael Dubin, to make it clear that shaving and shaving products are not supposed to be complicated.
The idea is simple: Subscribe for $1 and start receiving high quality razors monthly. After some time, they made up a repricing to $5 but they added extra products like shaving butters and body cleansers.
There is no doubt that $1 and $5 are great values to answer your shaving needs.
But this is not the reason for the success of the company.
The popularity of his brand exploded just after the release of his video in which he explained the service of his company.
The main takeaway from this case which is one of the top online ecommerce success stories is that you need to create a unique identity and distinguish your brand from the competition. This for sure will be extremely difficult but it's not impossible.
Watch the video again. The video is humorous and there were no similar company videos before. Also, his business model was unique, as no one sells razor just for one dollar.
We have to mention that Unilever acquired Dollar Shave Club for $1 billion.
Yes it's true. $1 BILLION.
Now Michael Dubin is the CEO of the company.
Distinguishing from the rest will for sure make your story one of the best eCommerce success stories.
Best eCommerce Success Stories 5) Spanx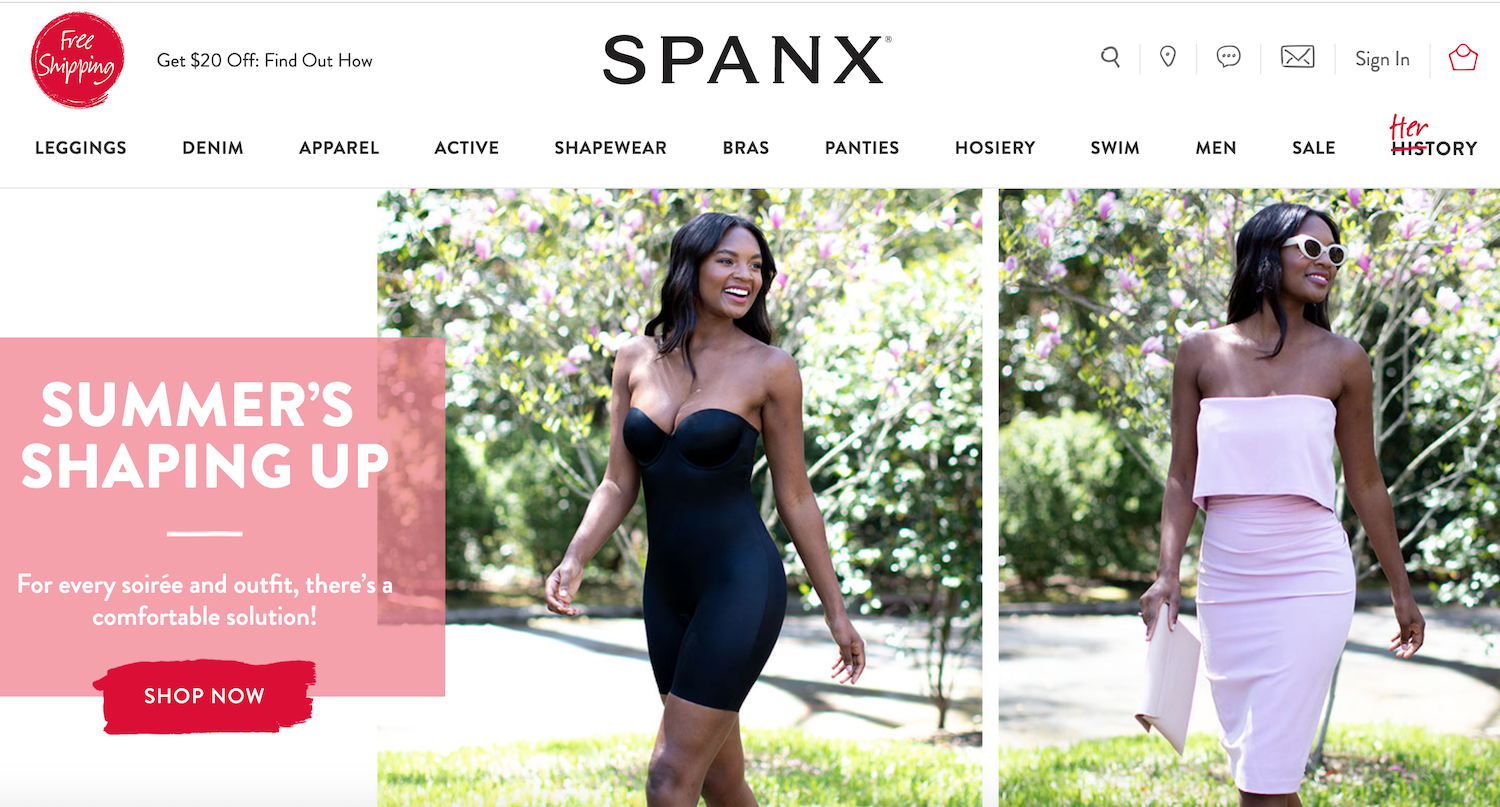 The Story of Sara Blakely
Sara started her career by selling fax machines door to door. She didn't have any experience in business yet she created one of the best fashion ecommerce success stories.
The idea was born in the moment when she realised that she didn't have something to wear underneath her clothing that would not create lines.
That is why she always jokes that the inspiration comes from her butt.
At the very beginning she took all her savings, around $5000 and decided to start Spanx. She couldn't afford any lawyer to write up a patent so that is why she bought a book and learned how to write it just by herself. After that she was in the search for the right manufacturer. She was rejected by many companies but in the end, the right one was found.
Today Spanx has a strong online and physical experience. Sara managed to grow her net worth up to $1 billion, which made her the youngest self-made billionaire in the USA.
We can easily say that Spanx is one of the best retail eCommerce success stories.
The main takeaway from the story of Sara is that, if you want your store to be listed among the best eCommerce success stories, you need to be resourceful. You should know how to avoid obstacles on your way in order to achieve your goals.
Best eCommerce Success Stories 6) Liberty Jane Clothing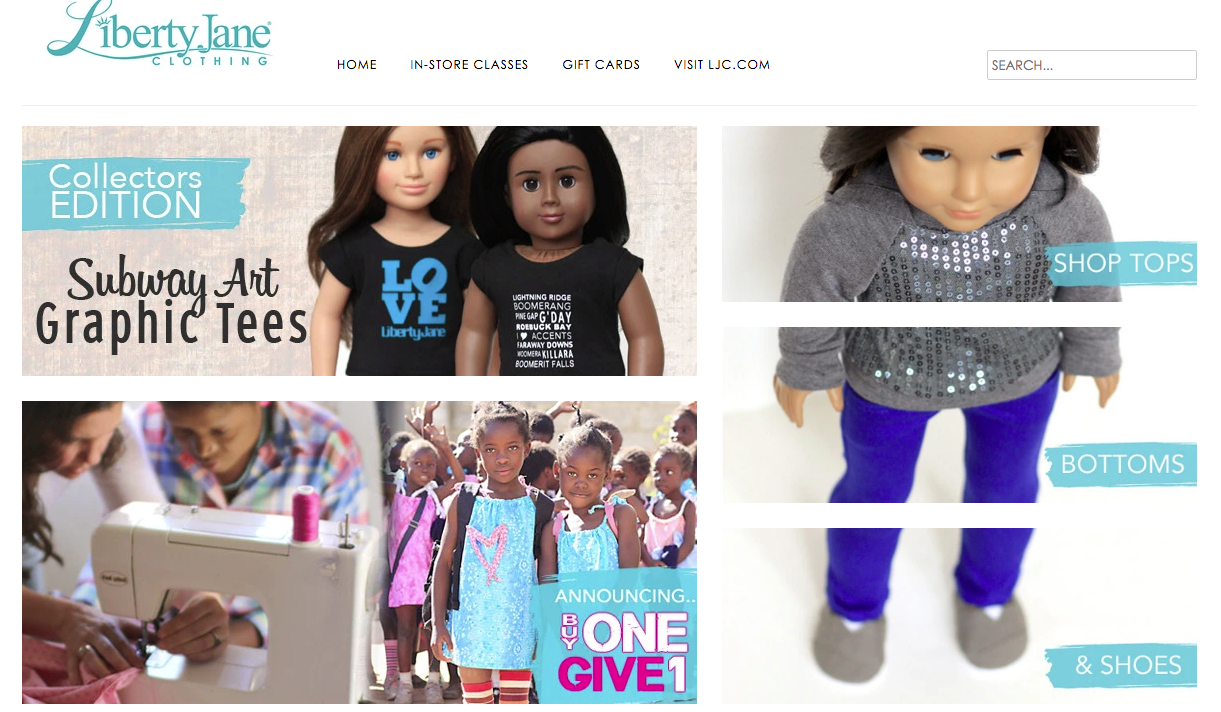 The story of how selling doll clothing online turned out to be a lucrative business idea
The co-founder of Liberty Jane Clothing is called "The Vera Wang of the 18 inch crowd" and she surely deserves this title! Having written many books and given online sewing lessons, she is one of the woman entrepreneurs who is trying to give inspiration to moms and girls.
With her husband Jason Miles, she established an online brand presence which turned out to be a great eCommerce business. Started in January 2008 as an Ebay store with the vision of creating custom fitted fashions for American Girl Doll owners, Libery Jane Clothing is now a well-known brand in a perfect niche.
Whereas Liberty Jane online store offers couture doll clothing, the pattern shop Pixie Fare hosts several sewing patterns for dolls.
The main takeaway from Cinnamon's story is that; if you do anything with passion, it can also turn out to be a commercial success. People will buy in your story, get inspired and follow your steps.
Final Words
We have summed up some of the best eCommerce success stories, which we believe will give an idea to every entrepreneur who wants to start his own business. Now it is time for you to create your own story 🙂
Curious to learn more? Take a look at related posts!
Do You Want To Boost Your Sales?
We are Perzonalization and we'd like to help you.
Try AI powered eCommerce personalization and increase your sales up to 15%.