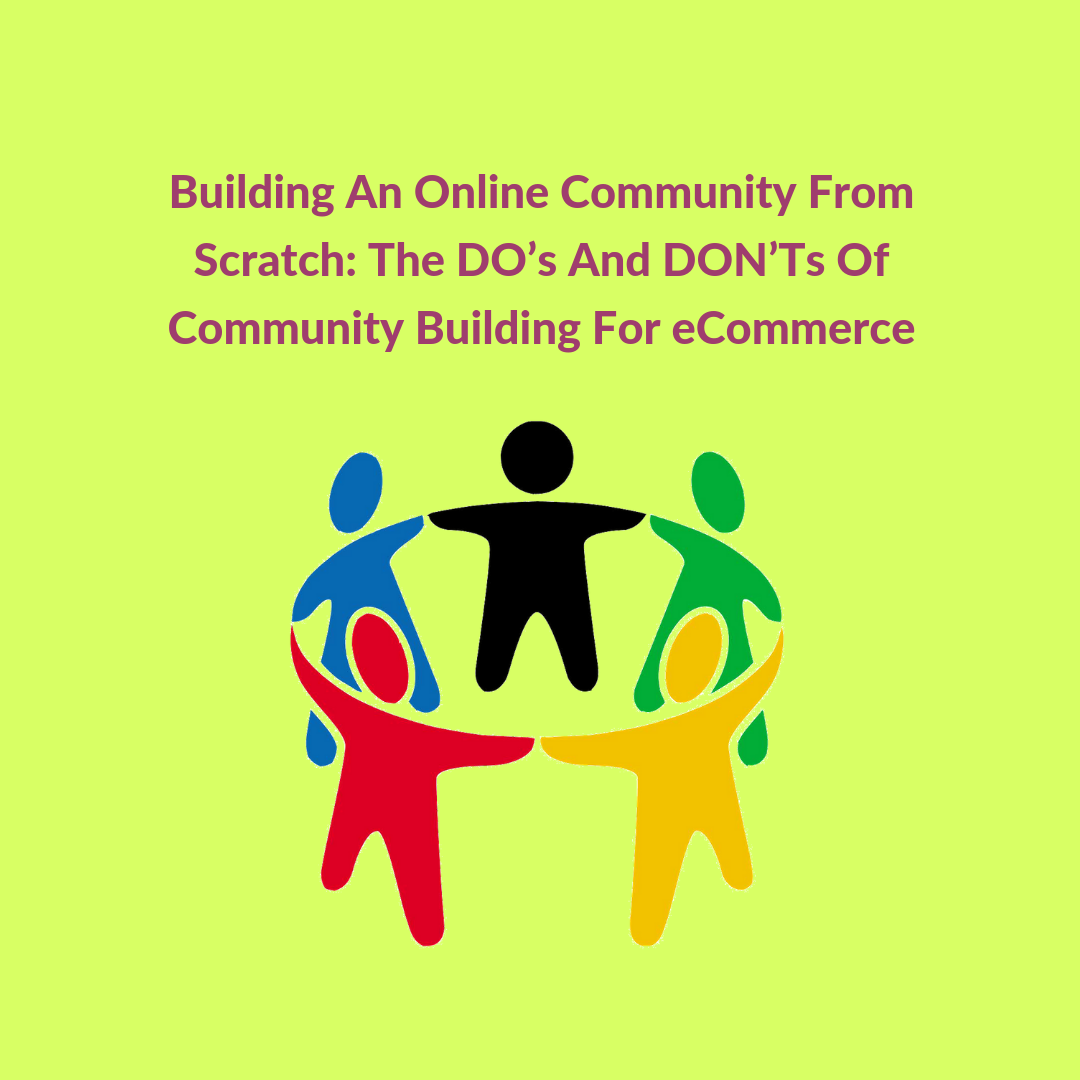 Have you ever wondered what the primary reason behind this phenomenal success of social media platforms like Facebook, Twitter or Snap Chat can be? Why have these networking sites become so popular that everyone wants to be on them? The answer is quite simple. It is our need to interact, and be part of a "community". The founders of these social media platforms must surely had some issues in the early days, as building an online community from scratch is tough. But somehow they managed to acquire millions of users.
Download our guide and learn about the best times to post on social media.
Human beings are social animals thus we like to interact. Although a digital community is no replacement for one-to-one communication, it definitely serves as an extension of the same. But, this has more to do with your personal needs. How does building an online community from scratch help your business? Before we get into that, we need to know and understand these online communities a little more.
Online Communities – What are they?
An online community is a gathering of people on the digital space in order to interact and collaborate towards a common goal. This common goal may be a discussion on a particular hobby, a particular profession that the members of the community may be into or may be a discussion around topics of common interest – like Mindfulness or Anger.
When it comes to eCommerce online communities, companies are now increasingly investing in building communities around their brands on open social networks like Facebook and Twitter. These are the media where people interact about the particular businesses, discuss problems, share feedback, write eCommerce product reviews and interact directly with the companies. Now, while similar in many ways, there are some fundamental differences between social media communities like Facebook or Twitter and an owned digital community destination like the Shopify forum.
In this article, we will discuss different types of community building practices from a business perspective.
Building Online Communities for Commercial Benefits
Online store Forums, Q&A platforms, message boards, blogs and review sites are all examples of digital communities.  Some of the most successful online communities are the Shopify forums, eCommerce forums like Made UnBoxed and Reddit.
Good Examples of eCommerce Online Communities
1) Furniture retailer, Made, launched an online community that connects prospective buyers with previous customers. The aim is to allow shoppers to see what Made's products look like in real life, and share ideas and inspiration.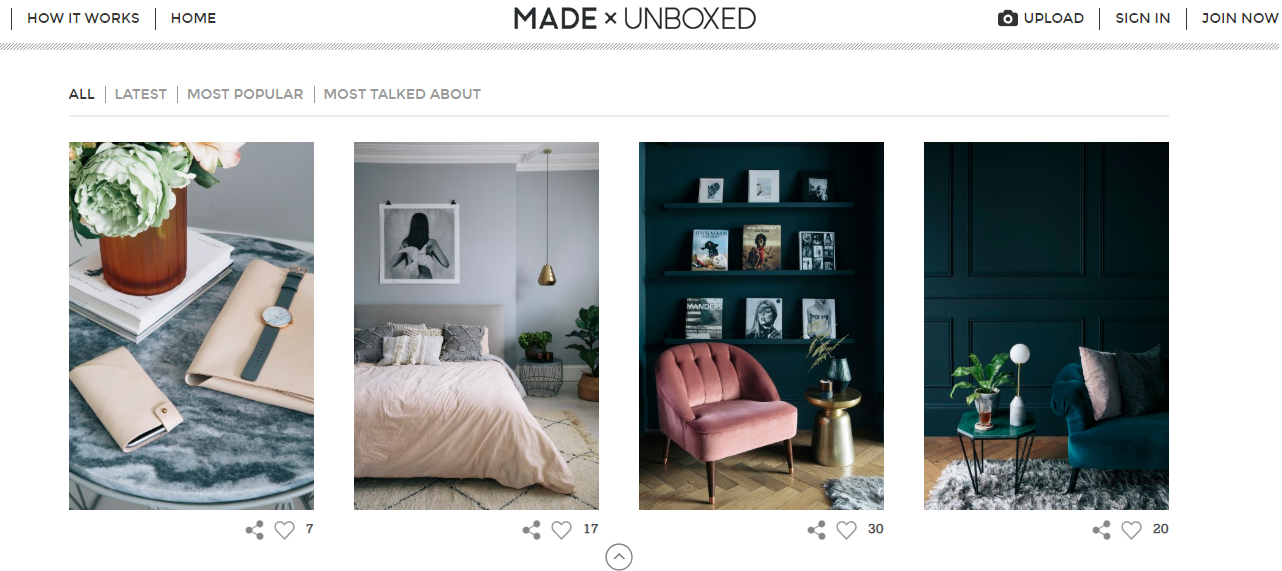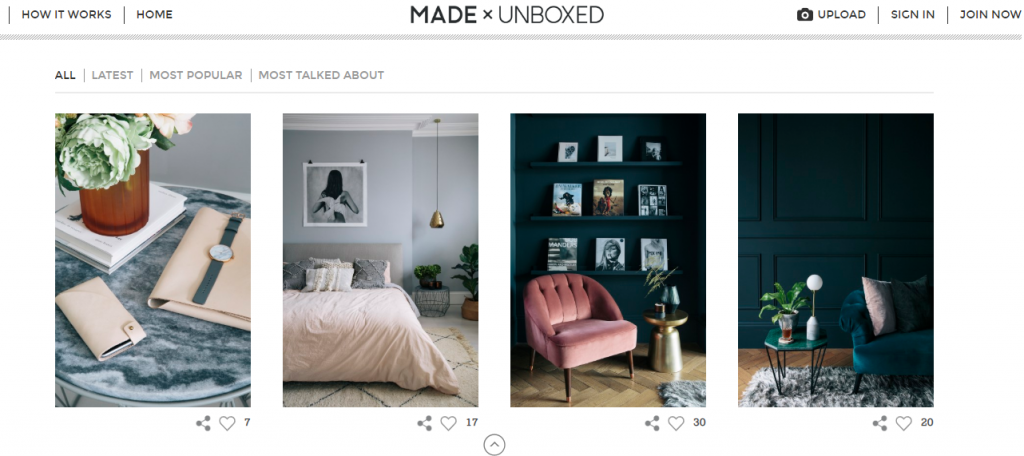 2) Beauty Talk – another online community, which is centered on beauty fans –  is a thriving forum where customers share tips, reviews and advice. A primary reason Beauty Talk is so popular is because the community is extremely helpful for answering product-related queries. By simply entering a question or keyword in the search bar, users come across multiple existing threads, instantly reinforcing whether or not they should buy a particular product.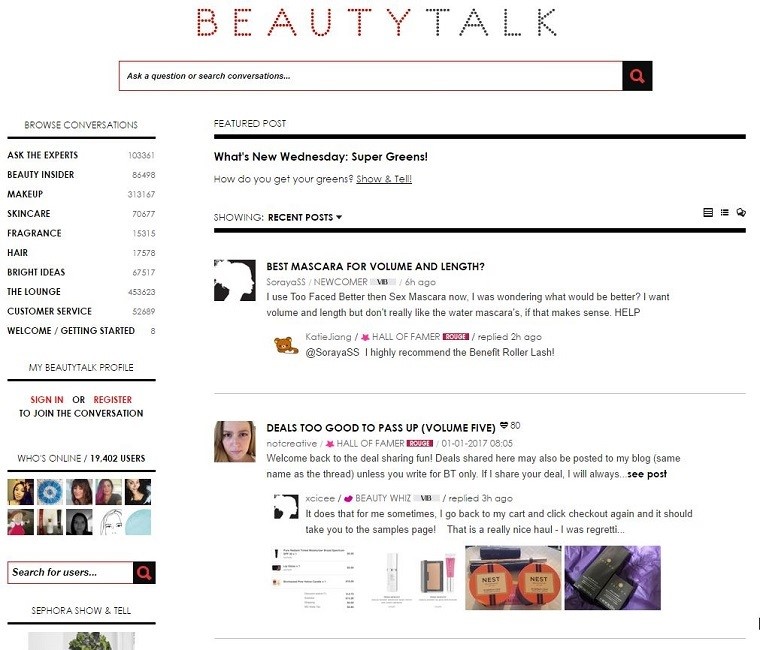 Advantages of Online Communities
Online Communities Add Real-Time Value On Customer Experience
Your digital community is a real-time resource for your customers. As soon as you are building an online community platform from scratch, you are providing a place where your customers can find information and answers quickly and most of the times, in real-time. They can bounce ideas off of each other and work through problems together. They can also meet new and repeat customers who are willing to share their passions and interests. All these acts provide an incredible amount of value to them making them feel belonged. It is this sense of belongingness, which then ensures their loyalty to your brand.
Digital Communities Are Huge Focus Groups
Building an online community platform from scratch enable social listening. You'll learn a lot more about your customers' needs, experiences and interests by hearing them talk to each other more than you ever will with a survey or questionnaire. In a forum, customers will be interacting with each other as "People", and not as customers. When they are openly sharing their experiences with your brand, they won't have their customer hats on. Their guards are down, and you will get the chance to discover how your brand/product is actually performing.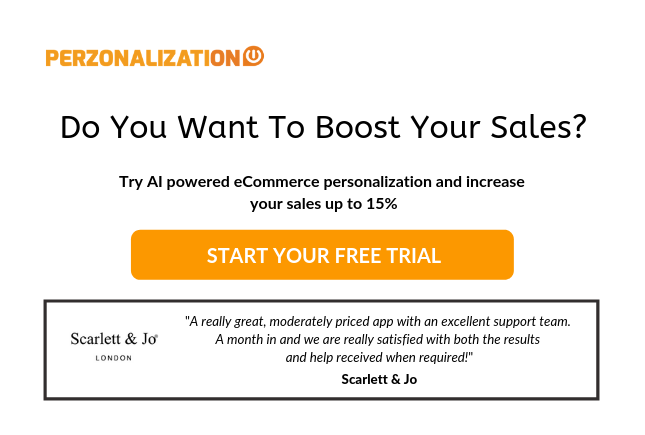 Online Communities Give Birth To Brand Ambassadors And Influencers
Word of mouth communication is the lifeblood of digital communities. You will always find some customers who will get their friends and families to join. They'll talk about your brand with their networks.  They'll also offer help to other members of the community, ultimately becoming your brand ambassadors. They may offer to write a blog post for you, create user-generated content, or offer user testing. And this is how Influencers are born.
Communities Mean Retention
Your customers are more likely to stick around and show loyalty if they have a community they feel belonged to. If there's any doubt whether a community will generate a return on your investment, a recent survey may be helpful. According to a study by MSI, increased engagement on community sites can result in up to 25% increase in revenue. In another study, 94% of highly engaged consumers state that they are loyal to the brand in question whereas only 19% of customers from the low engagement group claim to be loyal.
Online Communities Promote Cross-Selling
By building an online community from scratch around your products, you will be able to establish a virtual marketplace where you can promote other products directly to your customers. Since most of these online community members are engaged and paying customers, it makes this platform the ideal place to promote new products and services.
How to build a community from scratch around your brand?
Step 1: Choose the right type of Community
What kind of an online community you want to build will depend largely on your market, business model, products you sell and your goals. Let's look at the different types of online communities and how they are used:
Public Blogs
Businesses have now increasingly started building communities around their blogs. High quality, insightful and original content is consistently produced and published. When this  content is promoted on social media platforms, many comments and questions are received. Responding to this enthusiasm also means starting new and engaging conversations with the target audience. All these practices are then translated into traction for that business.
Readers also communicate with each other through comments. Today several businesses of varying size, ranging from individuals and consultants to large nonprofits and Fortune 500 companies, view blog creation as an opportunity to open a community of prospects, customers, fans, and influencers.
Public Social Media Network Online Communities
Communities on Social media networks, like Facebook and LinkedIn, are great for marketing businesses and products. Both B2B and B2C companies use them as marketing channels and reach their audiences/customers who are already there. These communities are used to build audiences, create awareness and establish trust among customers.
Company owned Online Communities
Companies like Shopify, WordPress, OpenCart etc. have their own User Forums and Communities where the latter discuss the products, share their experiences and provide feedback. These communities mandate the members to create their own log-ins that are tied to the organization's CRM system. These types of digital communities are usually built and managed as a part of the organization's product strategy.
Step 2: Determine your Online Community's focus
What is your online community strategy going to be? This will need some thought. So, will your community be focused around obtaining feedback of your products, or will it serve as a medium for launching new products and gauging the demand for the same? Try to also ascertain how much conversation and engagement you are expecting from your community. Building an online community from scratch and having centered solely on your brand may not always be enough to keep the community thriving. For instance, if you are selling fitness equipment, you might want to find out how to create a community on Facebook, and start a weight-loss motivation community on the platform. This will have a wider appeal and will draw in people who are not yet 100% sure about your brand.
Step 3: Create the Community
Whether you choose Facebook or any other platform for your online community, make sure you've got a few things in place.
A good description: Describe what your online community is for, what your brand is all about, and why you are building a digital community.
Online Community Guidelines: You need to lay out some ground rules for community management. An online community strategy is crucial to avoid future surprises. Guidelines around "No Spamming" or "No self-promotion posts" must be placed for starters. Avoiding discriminatory or hurtful posts or preventing foul language are also the rule of thumb in an online community.
Display a nice welcome message: Facebook has the feature to pin a message to the top of the community so that it is the first thing people see upon entering. This message should welcome new members, let them know what the group is about, and talk about the guidelines in brief.
Step 4: Growing your Online Community
This is where the buck stops. How building an online community from scratch or how to grow an online community and keep it thriving is the crucial question that is frequently asked by the community owners. You can do it in various ways:
Invite the subscribers of your email newsletter to join
Link the community from your website or eCommerce website to your group/forum.
Promote your group on other social media platforms
Call on your blog readers to join the community
Promote your groups in other related groups
Post content that is more about the community and less about selling
Assign a community manager who will oversee the content published and respond promptly. This kind of interaction drives an online community forward and keeps people coming back.
Building an Online Community from scratch around Your Shopify Dropshipping
Store – The Benefits
Let's assume that you've created your online Shopify dropshipping store and have uploaded your products. You will now want to drive people to your new eCommerce store and will start to  wonder if you can do that with the help of a digital community. Here are the 4 benefits for an eCommerce store of building an online community from scratch:
Drive Traffic To Your eCommerce Website
One you have set up your Shopify Facebook shop, and  building an online community from scratch around it, you are beginning not only to create awareness for your products, but also to generate a dialogue with your customers. You can resolve their queries and drive traffic to your website. You can publish photos of new launches, announce upcoming sales and offers and do a lot more through the community.
Harness The Power Of Satisfied Customers
If you have an unparalleled online shopping experience for your customers, they will want to spread the word. Your online community will tremendously help with that and, a thriving and live community will impress new members. They will see and interact with happy customers and will immediately be tempted to visit your site.
Scrutinize, Measure And Tweak
When you have a thriving online community, that will help you determine how much time people are spending on your site, what your best-selling products are, which product is being talked about the most, and why some products are performing better than the rest. You can then use this data to enhance your offerings and marketing efforts. And when you do that, you'll be able to drive better results.
Keeps The Brand Alive
A bustling online community is like a group meeting to talk about a common topic of interest. Imagine this scenario 24/7! There's no way your brand is ever going to be dead. People are constantly talking to each other about your products, sharing feedback with one another, and recommending your brand in their networks. What else could you ask for?
How To Drive Online Community Engagement For Your Shopify Store?
In order to make the online community experience more enriched for your members, do the following:
Step in and encourage members to participate and interact
Make it easy to participate by making it a part of normal communications
Welcome and encourage new members
Make your online community a place for light-hearted conversation in a non-threatening way.
Interact with your community consistently
Post inspiring content and encourage user-generated content
Identify and nurture power users
Make the community a forum to share new ideas
Building An Online Community From Scratch: The Conclusion
Online communities are healthy for continually establishing and maintaining online relationships hence are critical to the success of your business. At the heart of your success is the human element, and these digital communities do a fabulous job of bringing people together. And once people get together and know you, and you get to know them, they are bound to want to know what you are offering and will also gladly spread the word around. Building an online community from scratch may be tough at the very beginning but a digital community will surely bring in returns once it grows. So today is a great day to start thinking about building an online community from scratch for your eCommerce business.