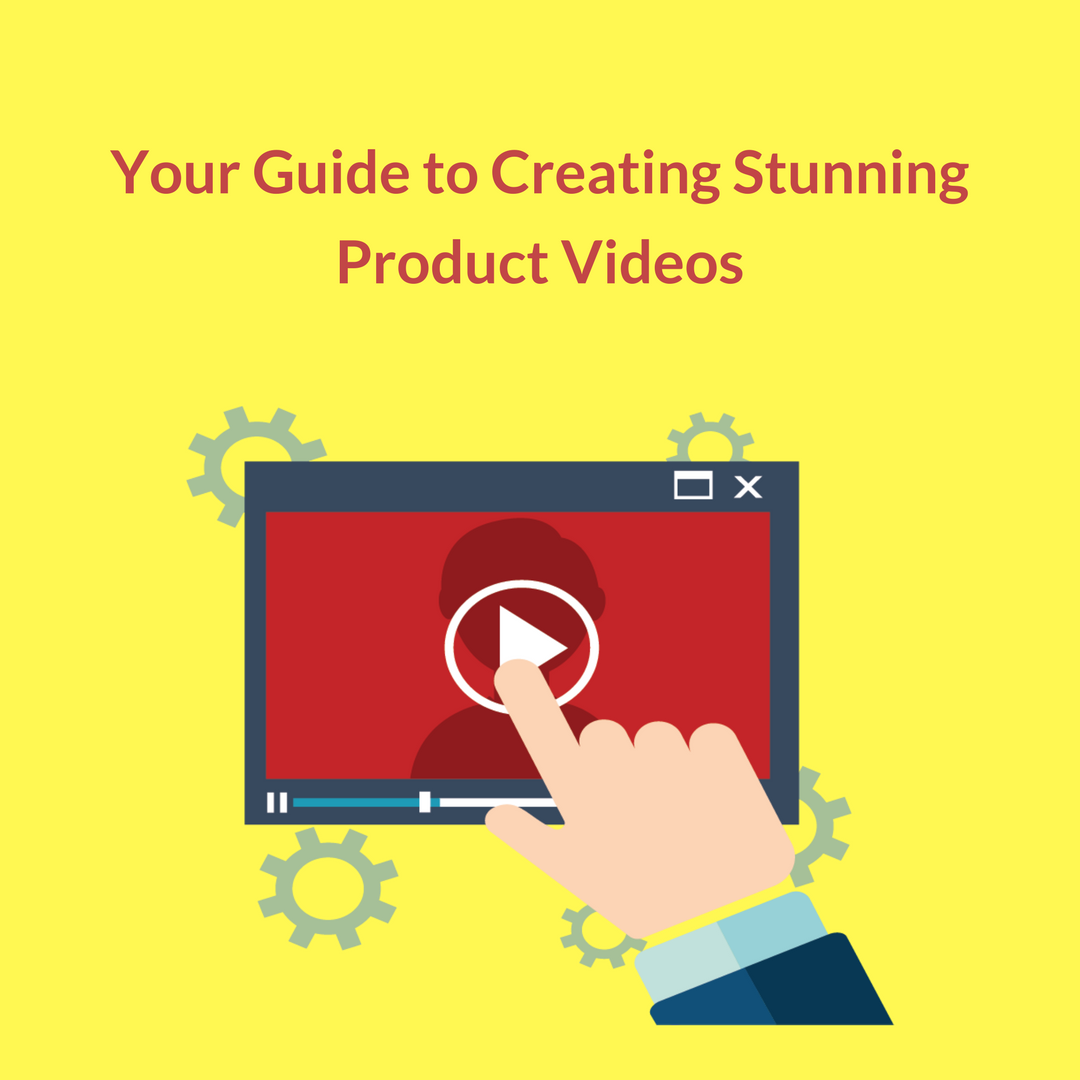 Product videos have evolved into a powerful way to help people better understand a product. It is estimated that about 64-85 percent of customers are more likely to buy a product after watching a product video. Further, videos appear in about 14% of online search results. Hence, when customers look for your products and you do not include Shopify product page videos, you are basically losing out on significant portion of your audience. Throughout this post, we'll show you how to add videos to product pages on Shopify.
Another study shows that if you have a product video, you are more likely to get 73% more customers. When you have a Shopify product video describing your product, you are seen as a trusted brand by customers. In this article, we'll talk about why it is crucial to have product videos on Shopify pages. Besides, we'll try to show you how to add videos to product pages on Shopify to gain a competitive advantage.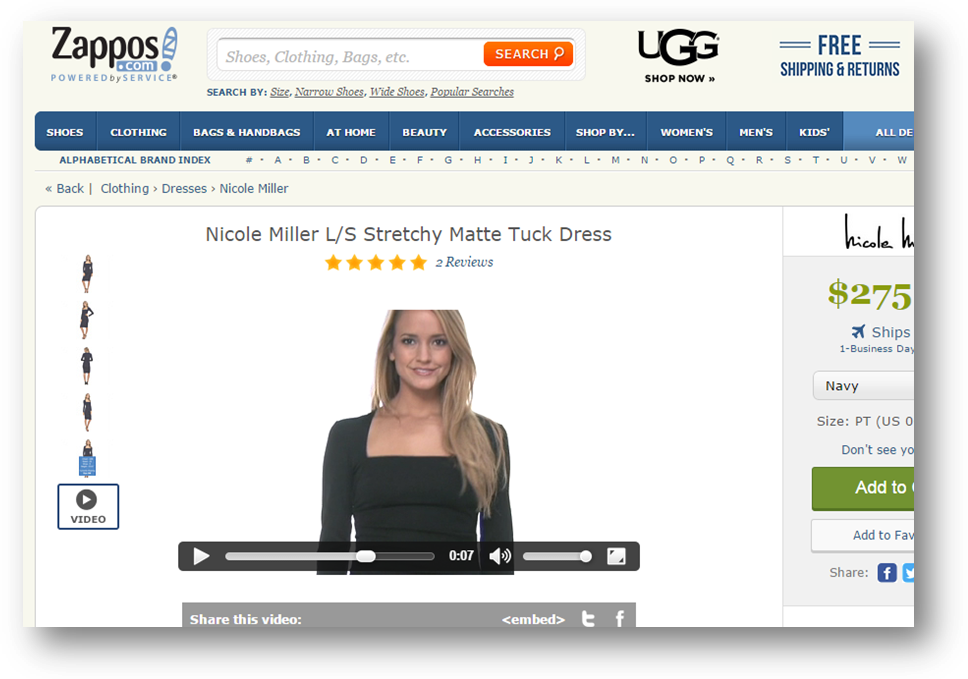 So, why are Shopify product page videos important?
If you wanted to learn how to add videos to product pages on Shopify, then it seems that you have already sensed the importance of product videos. Infact, these videos increase conversions because people understand your product better when they watch it on a video. Hence, there is less room for surprises.
Videos Improve Ranking
Having videos in your Shopify product page gives you an edge over your competitors, especially if none of your competitors are using videos. With product videos on your site, you can easily stand apart from the rest of the eCommerce sites. You can easily climb up the SERP because, simply put, Google prioritizes and favors those sites that have product videos.
Are you able to showcase AI powered related products, upsell items and frequently bought together products on your Shopify store? To get all of these and more, install Perzonalization for Shopify now and start your 14 day free trial.
It's a More Shareable Medium
People are more likely to share videos than plain texts or images on social media. This gives your products and your brand a better exposure on different social media platforms.
Video Demonstrates Effortless Viewing
A video takes less effort to view than reading a page of lengthy text. It engages the audience and keeps them captivated. Shopify product page videos can also show aspects of your products that you might not be able to showcase with the help of mere images and texts.
Millennials Love Videos
Videos have become the preferred online content for Millennials because they find it effortless and less time consuming. Moreover, Millennials (between ages 18 – 34) have become the largest population in America contributing to 54% of all online purchases. So in summary, you ought to cater to their preferences. And luckily, it is very easy to add video to Shopify websites.

Types of product videos you can focus on
Your product videos typically should cover the following FIVE stages of the customer journey.
Interest
These kinds of videos should be introduced at the very beginning, when your customers are unaware of your products and do not know how you can solve their needs. So, these videos need to focus more on their needs and less on your product. Having an expert or a celebrity host to talk about your product can help in giving a face to your company. Some of the Shopify themes already have built in video options which help you showcase your Shopify videos, easily. You may visit Shopify theme store to discover Shopify themes with video option.
Are you able to showcase AI powered related products, upsell items and frequently bought together products on your Shopify store? To get all of these and more, install Perzonalization for Shopify now and start your 14 day free trial.
Research
When customers begin to warm up with your brand, they will try to assess how well your products fit their needs or satisfy their demands. At this stage, you can provide informational or educational videos on your website to answer their questions. Through this kind of a product video, you should be able to convey how your products fit your customers' lifestyle. How-To Videos and tutorials are good "not sounding salesy" ways to show off your product while giving people the information they are seeking.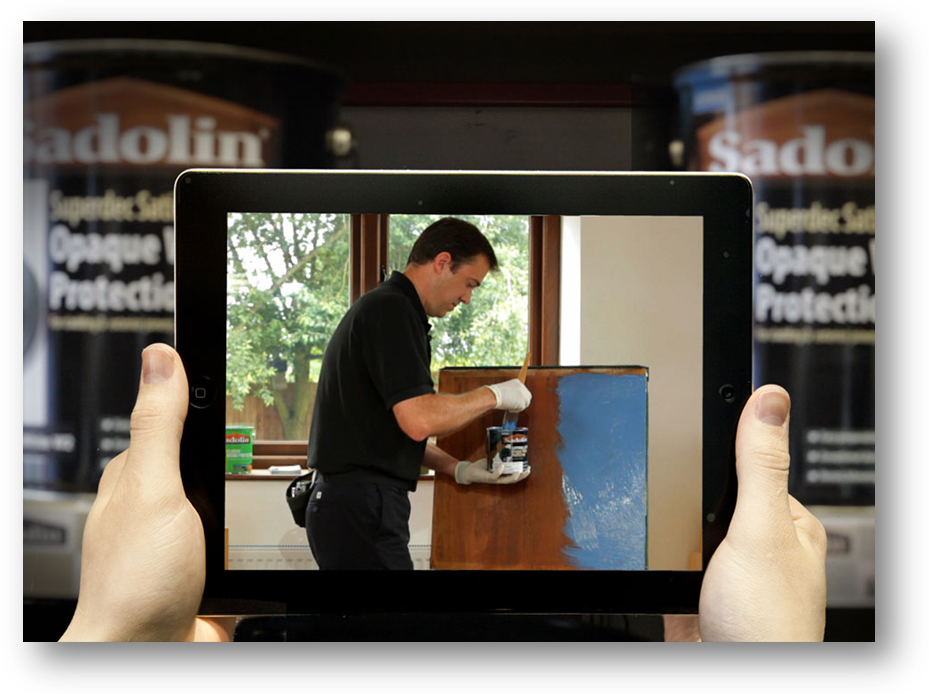 Validation
This is the stage where you need to build confidence in the minds of your customer about your products. Try to showcase those attributes of your products through videos which are otherwise unclear through texts and images. Lifestyle videos could be an example because they convey the attributes of your products through storytelling; and how your product is a part of a regular day in the life of your customer. A good example here comes from COVID-19 mask producers in the way they showcase how these masks should be used in real life.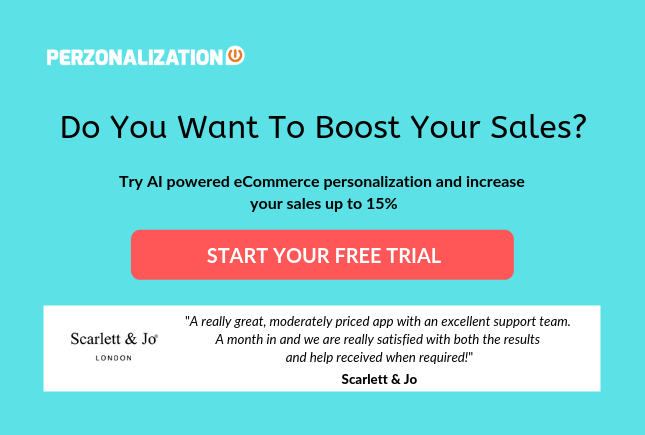 Decision
You may use Shopify product page videos to convince the shopper's at the decision stage of the buying journey. These videos shall primarily focus on how your product stands apart from your competitors. Hence, your customers will not be left with any doubt in their minds as to which product to choose. A product page is where an online shopper makes her decision to purchase a product so placing a product video on a Shopify product page will help you gain more conversions.
Retention
Once you have started selling your products, the next step is to retain your customers and take steps to increase repeat buyers. User-generated videos are great for building and retaining trust as well as engaging with the customers. Customers love user-generated content as these are authentic and seem closer to their lives.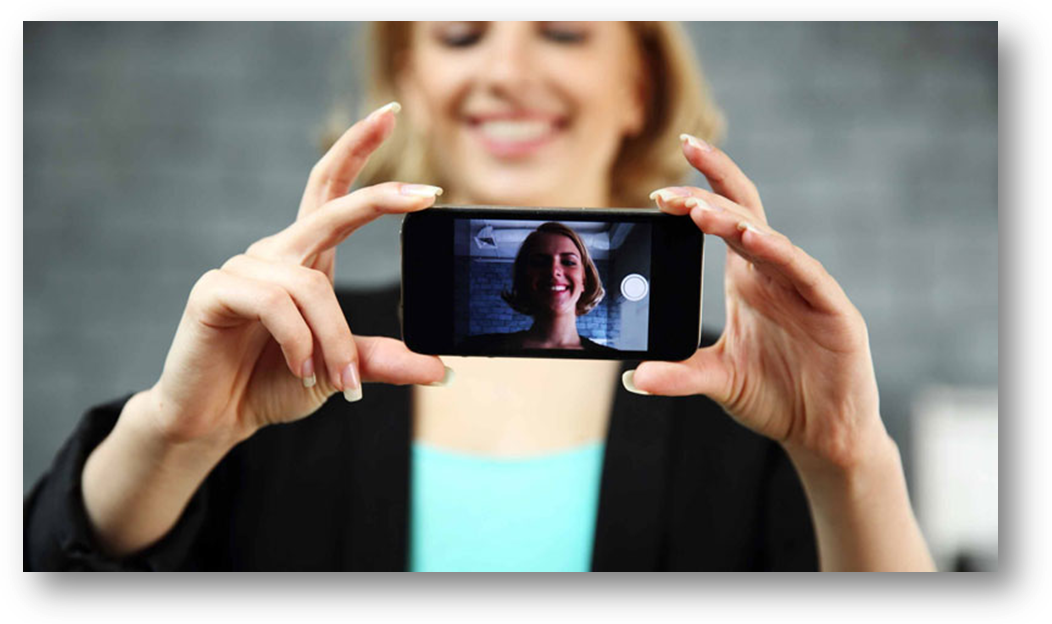 SOME TOOLS FOR CREATING SHOPIFY PRODUCT PAGE VIDEOS
Considering the exorbitant price of photography equipment added to the additional price of skilled photographers, many businessmen hesitate to indulge in it. But some online resources and tools are doing an exceptional job at creating videos and I am listing a few here.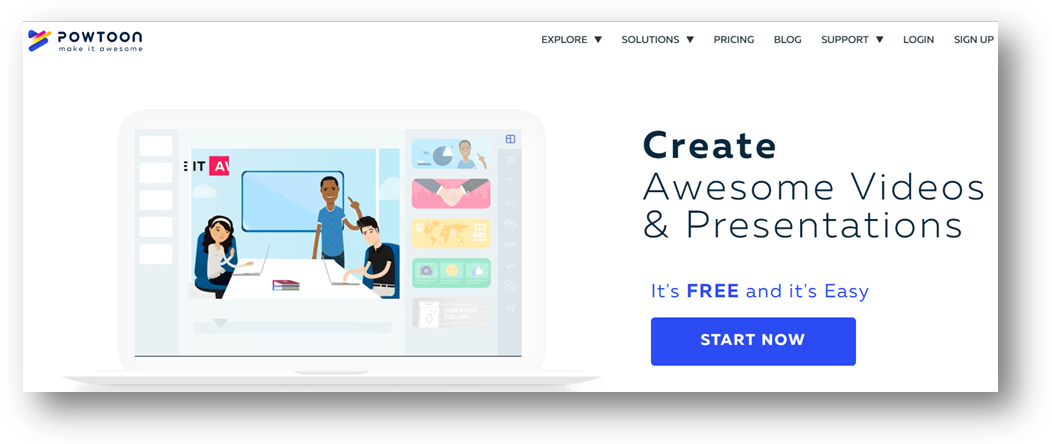 PowToon is a very user friendly animated video tool that enables businesses to make professional videos in a matter of minutes. You can make amazing videos using its simple interface. PowToon's animated designs can be customized.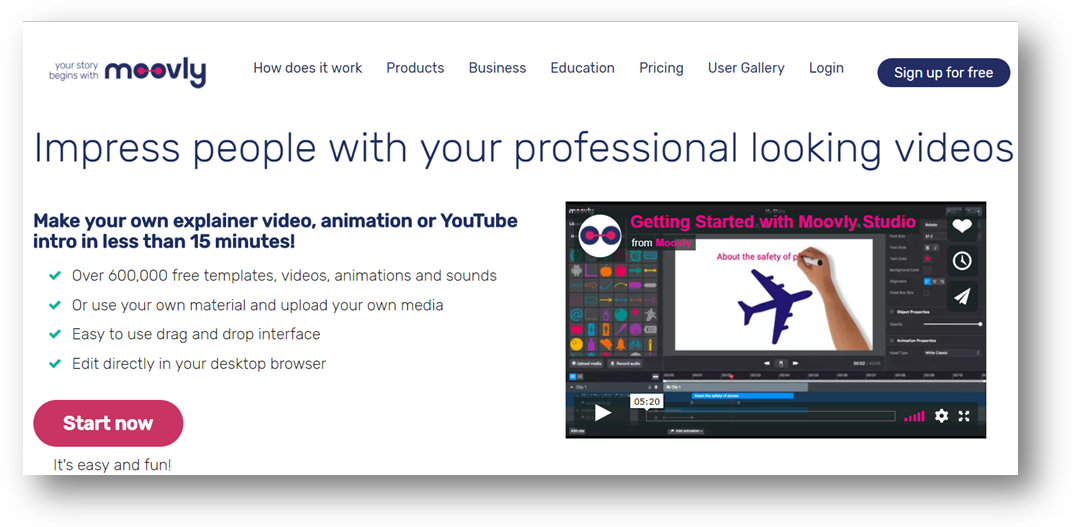 This customizable video software tool allows you to create anything from video presentations, visual reports, help videos to internal communications. Users of Moovly can enjoy unlimited videos and unlimited downloads.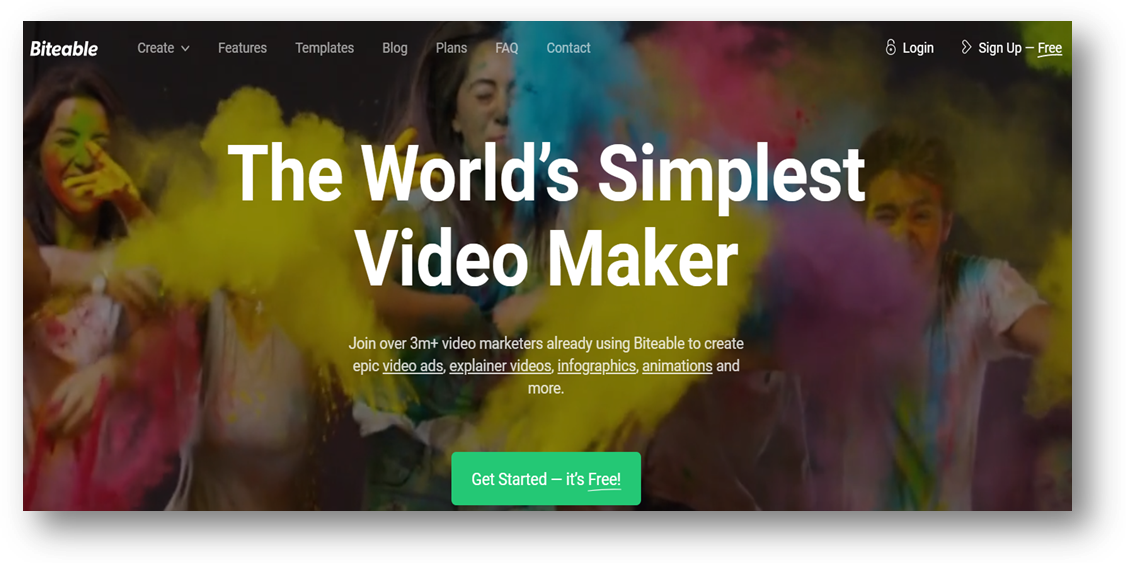 With Biteable's free version you can make stunning explainer videos. These HD quality videos can then be published on YouTube. Biteable claims that they are 'World's Simplest Video Maker'. They have a rather simple and minimalistic design.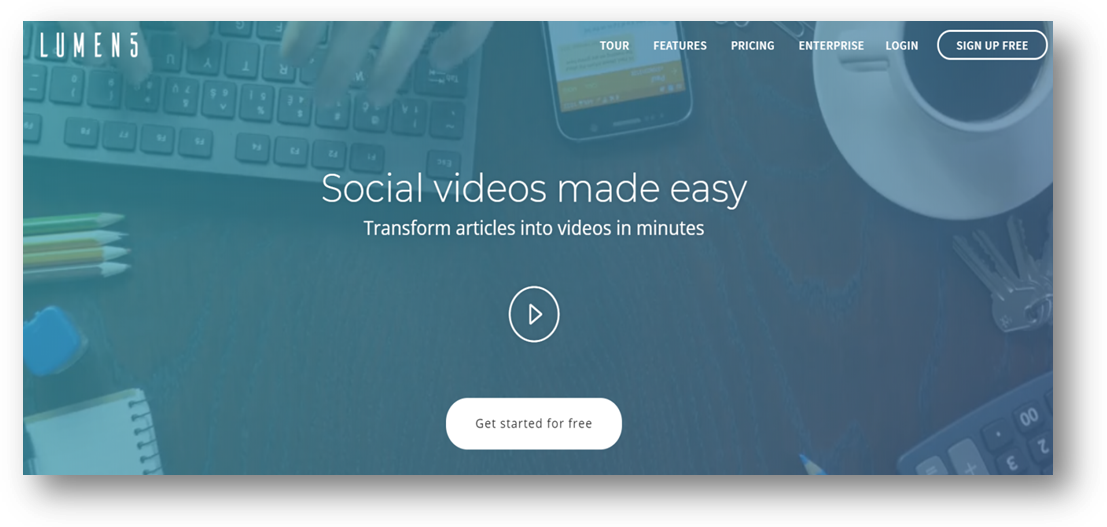 Lumen5 lets you create engaging videos from articles. All you need to do is highlight the most important text from the content and click the magic button. Alternatively, you can enter a link to an article or blog post, and Lumen5 will automatically fetch the content and fill your storyboard.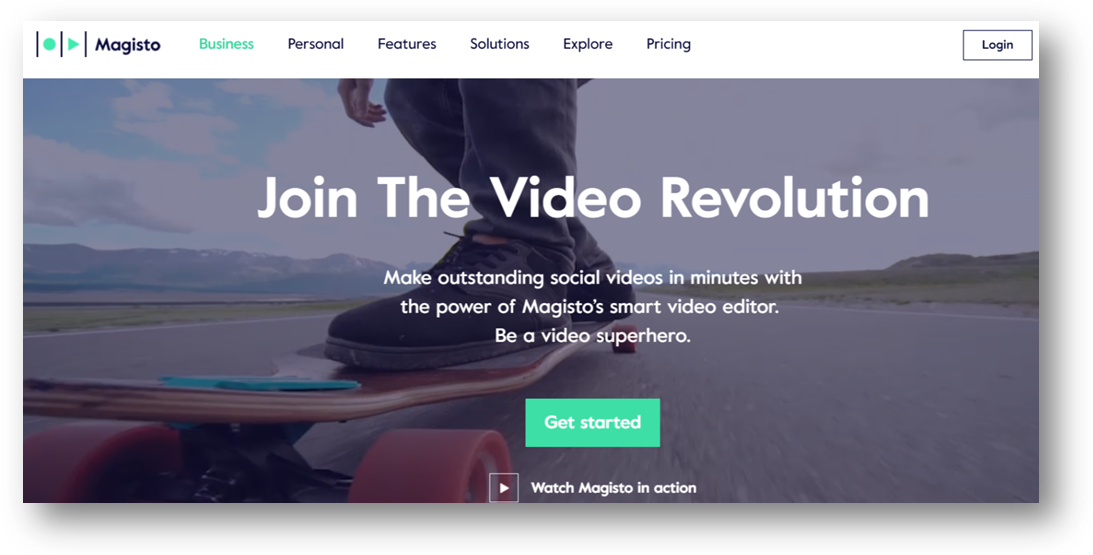 This is a very useful tool if you want to use your raw footages and convert them into a powerful short video. Magisto promises to give life to your stories that can engage your audience and influence them to follow your brand. You can also add titles and music in your videos with this tool as the platform is quite interactive and guides you in creating customized videos.
How to make Amazing and Believable Videos?
As a Shopify merchant, ultimately how you create your product video will depend on you, and there is really no one-size-fits-all way of doing it. However, there are few things you need to follow in order to create the most stunning product videos to woo your prospective customers.
Here are few things to look at:
Don't confuse Shopify Product Page Videos with Demo Videos
Demo videos are an important asset. However, they're very different than product videos. A product video is used during the early stages of the buyer journey whereas, a demo video is more relevant for later stages, and only speak to your target audience. They have their own set of unique functions and goals.
Your Video must solve a specific business problem
When you decide to create a product video, you need to have a clear understanding of which business problem you are setting out to resolve – namely; awareness, lead generation, retention etc.
The Video should be Contextual
Your product video needs to make sense and reflect your product. It should ideally showcase how your product works, and how it is used. A how-to video of your product could be a starting point.
It should be Concise
Aim for a Shopify product page video which doesn't last more than 30 seconds — especially if you want to share that video on social media.
It should be Relatable
Content videos should relate to your target audience. The video should be capable of showing some emotion, be transparency and be honesty — whether it's an animated video or one with real people.
It should look Authentic
Your videos should not glorify your products by magnifying customer pain points. Do not portray your product as a life-changing breakthrough, and instead focus on the attributes and keep it believable. Try and show your products and its utility in real-life contexts in your videos.
How to add videos to product pages on Shopify?
Once you have finished creating your video, it's time for you to add that video on your Shopify product page or any other page on your Shopify store. For this, you first need to login to your Shopify admin panel. On the left hand column, click on "Products" and choose the product page in which you'd like to insert the product video.
If you're going to embed a Youtube video, go to the Youtube page that contains the video, click on the Share link underneath the video and copy the embed link. On your Shopify product page's description, click on html, paste the link whereever you want and click on save. Voila! The video is there on your product page. Below is a tutorial video that you may find handy. You can also refer to this guide by Shopify if you want to learn how to add videos to product pages on Shopify.
How To Add Videos To Product Pages On Shopify: The Key Takeaways
As mentioned, product videos are crucial both in showcasing your items in a visual way and in terms of creating a competitive advantage for your online store. I hope this article will help you create some stunning Shopify product page videos – some which you will be proud of. Keep in mind that if you want to learn how to add videos to Shopify product pages, you can always refer to this guideline by Shopify. And if you falter somewhere, don't worry. Aren't we all learning?
Curious to learn more? Take a look at related posts!