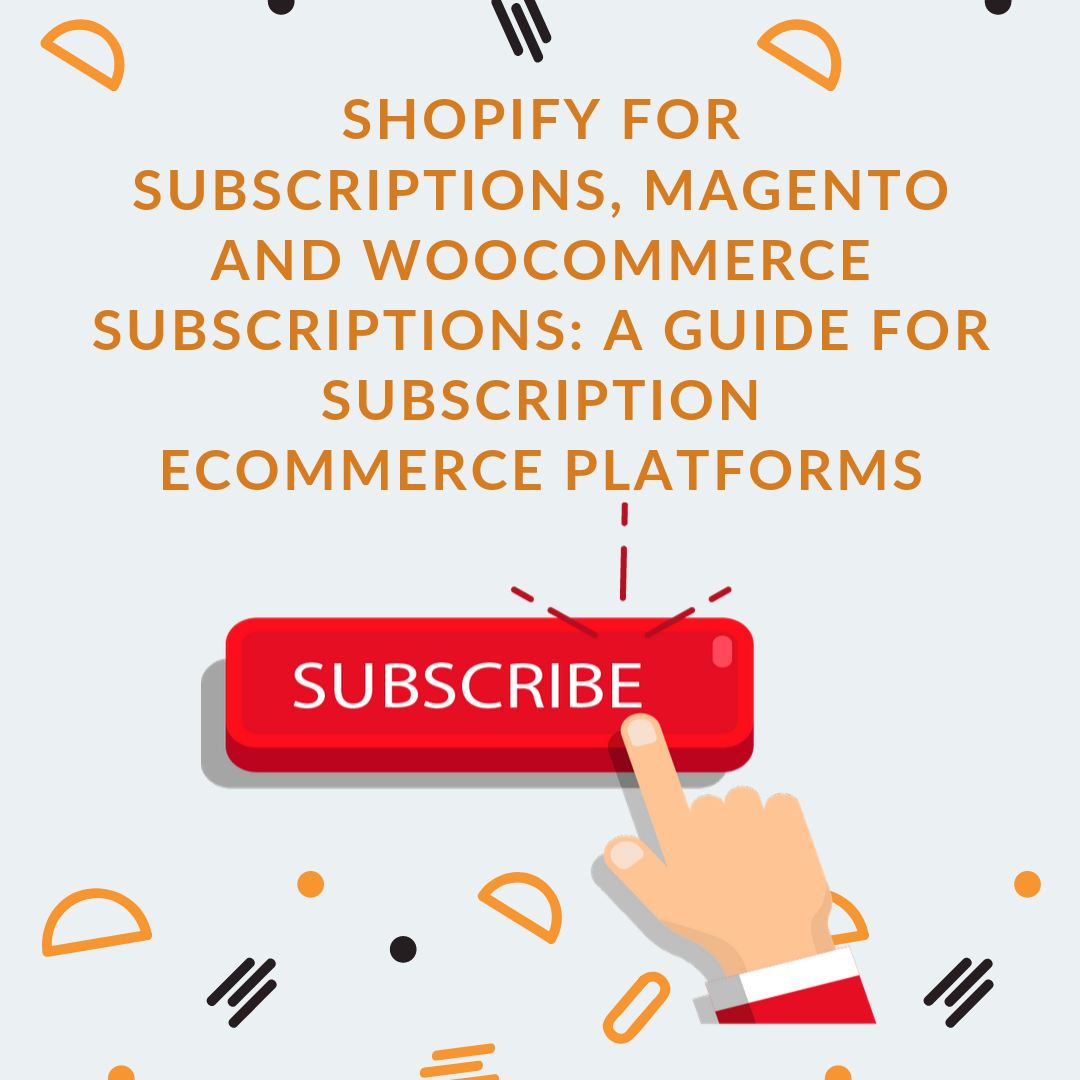 I have a lot of businesses asking me about Shopify for subscriptions and about the Shopify subscription app along with the Shopify Subscription service. But before I get into that, let's understand subscription eCommerce a bit more.
How do Shopify for Subscriptions or Subscription eCommerce Models Work?
Subscription eCommerce, or SubCom, as it is popularly coined these days, is based on the concept of getting recurring revenues from customers, on products and services, for a certain period of time, against a pre-paid fee. The revenue generated from such is known as subscription revenue and can be accumulated on the basis of the specific subscription time, be it monthly, yearly, etc.
Are you able to showcase AI powered related products, upsell items and frequently bought together products on your online store? To get all of these and more, install Perzonalization for Magento now and start your 14 day free trial.
In these types of models, the primary focus is on regular customers, thus making it more inclined towards customer retention than customer acquisition. Subscription-based models try to convert one-time customers to long-term customers, by giving them continuous access to a product or service they always need or would like to have.
Frequently Asked Questions on Subscription Businesses
Can Shopify Do Subscriptions?
Yes, it is possible to build a subscription business using Shopify as the eCommerce platform. The downside is that, Shopify is not able to natively handle recurring payments. The Shopify merchant needs to install one of the subscription apps to transform his/her business into a subscription eCommerce business.
What Are Magento Subscriptions?
It is possible to use subscriptions on Magento with the help of a subscription extention for Magento.
What Does The Term WooCommerce for Subscriptions Refer To?
WooCommerce for subscriptions refer to the act of transforming a WooCommerce store to a subscription business. This is possible via WooCommerce plugins.
Is It Logical To Use Shopify For Subscriptions?
There are currently 22 apps on Shopify App Store that make it possible to build a subscription business on Shopify. So YES, it is logical to use Shopify for subscriptions.
How To Install WooCommerce Subscriptions?
To use WooCommerce for subscription, it is essential to first install WordPress, get the WooCommerce plugin and then install a relevant WooCommerce subscriptions plugin. At a first glance, it looks like a tough business but it's worth investing time and money.
Subscription Model eCommerce Businesses
Replenishment subscription model: This allows consumers to automate the purchase of certain kinds of products, such as flowers, diapers, body care products – e.g. Amazon Subscribe & Save
Curation or the discovery model: This model is meant to delight the customers by surprising them by providing new items or highly personalized experiences. Type of products may include apparel, beauty, food etc. – e.g. Birchbox
Bargain or access subscribers: In this model, subscribers pay a monthly fee to avail bargained prices or "members-only" perks. Primarily apparel and food categories are found in this type of Shopify for subscriptions or subscription eCommerce models – e.g. NatureBox
Curation model, is by far the most popular, suggesting a strong demand for personalized services, followed by replenishment and access model.
Curation model in subscription eCommerce, is by far the most popular model, suggesting a strong demand for personalized services. – Tweet This!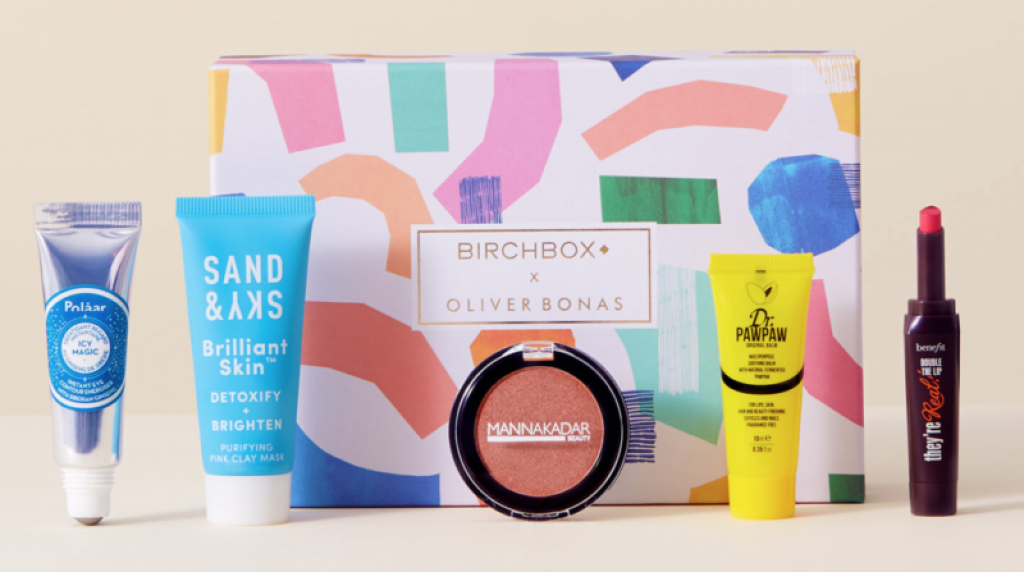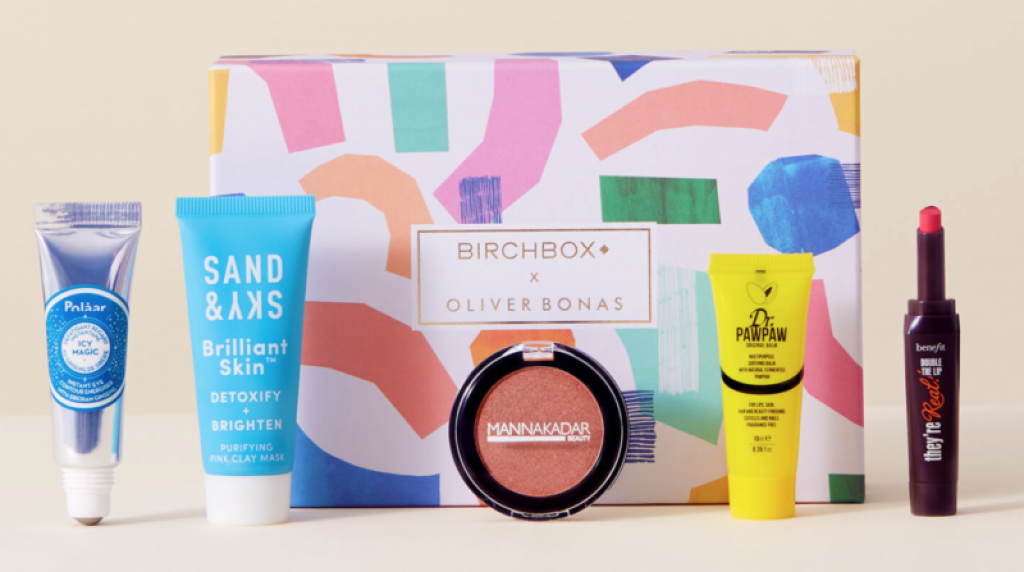 Birchbox has a fantastic success rate as far as subscription-based eCommerce models are concerned. They operate in more than 6 countries with over a million subscribers.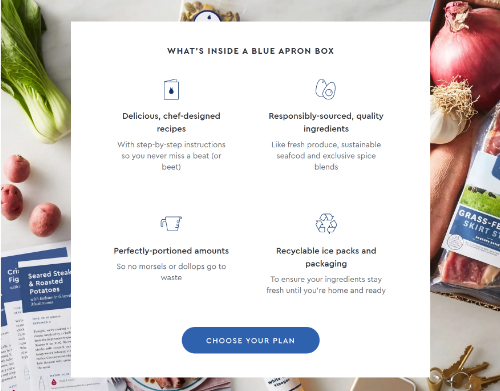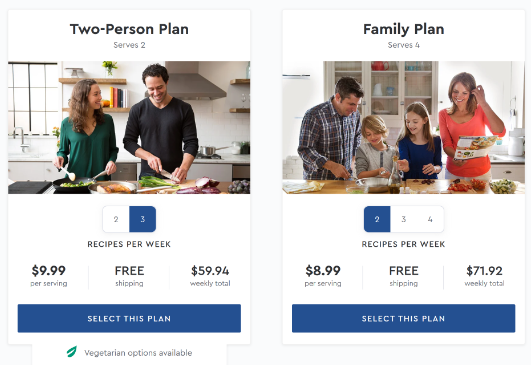 The above subscription offer is from a company called Blue Apron which offers subscription boxes for ingredients and detailed recipes for meals. All one needs to do, as a customer is sign-up for a particular subscription model, receive the meal box and follow the instructions to cook up an amazing meal, saving effort and time.
Dollar Shave Club is another brand which has a subscription model eCommerce business. This company starts by sending a trial pack to all its subscribers, and after a month they send a Restock box with full sizes of the same products at a discount.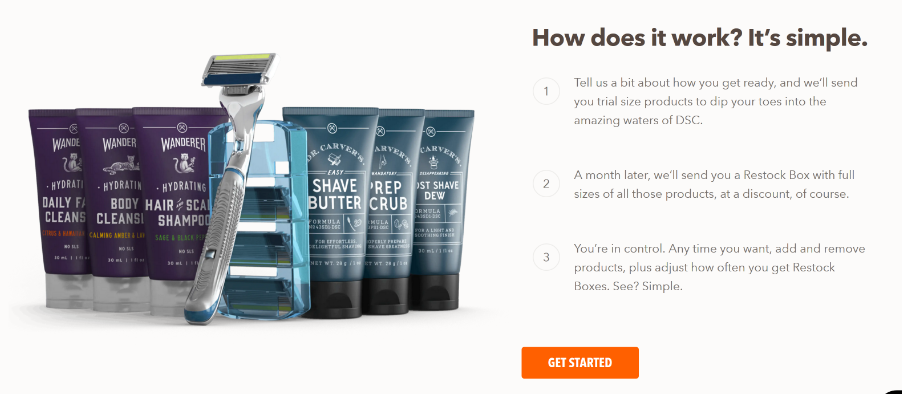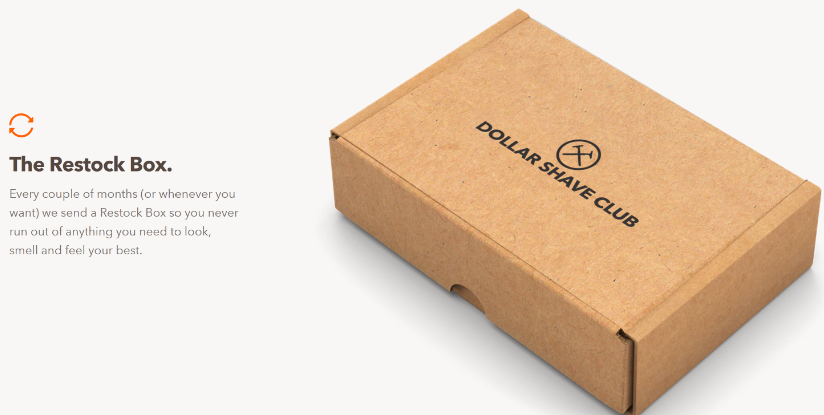 This kind of subscription eCommerce offers their younger, affluent – and often busy consumers— a personalized, convenient, and lower-cost way to buy what they want and need. They are easy to subscribe and cancel at any time with no questions asked, which appeals to the millennials too.
How successful are subscription eCommerce services?
In several ways, eCommerce subscription services are beneficial for both the subscribers and the businesses. While the customer receives the convenience of recurring shipments without the fear of running out of stock; the business receives the assurance of guaranteed, recurring payments.
But how much potential is really there in the market for such services?
According to a study by McKinsey in 2018, this kind of subscription eCommerce services appeal most to the younger, affluent population. Subscribers usually tend to be between the ages of 25 and 44, live in cities and metropolitans, and have an annual income between $50 and $100k.
If you're still not sure about the subscription model eCommerce, here are some more facts and figures to help you decide:
Best eCommerce platform for subscriptions
If you believe you offer a product that's worth a subscription payment (and we will talk about what kind of products tend to be more popular with the subscription eCommerce model later in the article), it is time to choose your own subscription eCommerce platform.
Following are the best eCommerce platforms for subscriptions:
WooCommerce: Excellent for WordPress Users
Shopify: User- friendly eCommerce Platform
Magento: Amazing Developer Support
WooCommerce Subscriptions – $199 one-time fee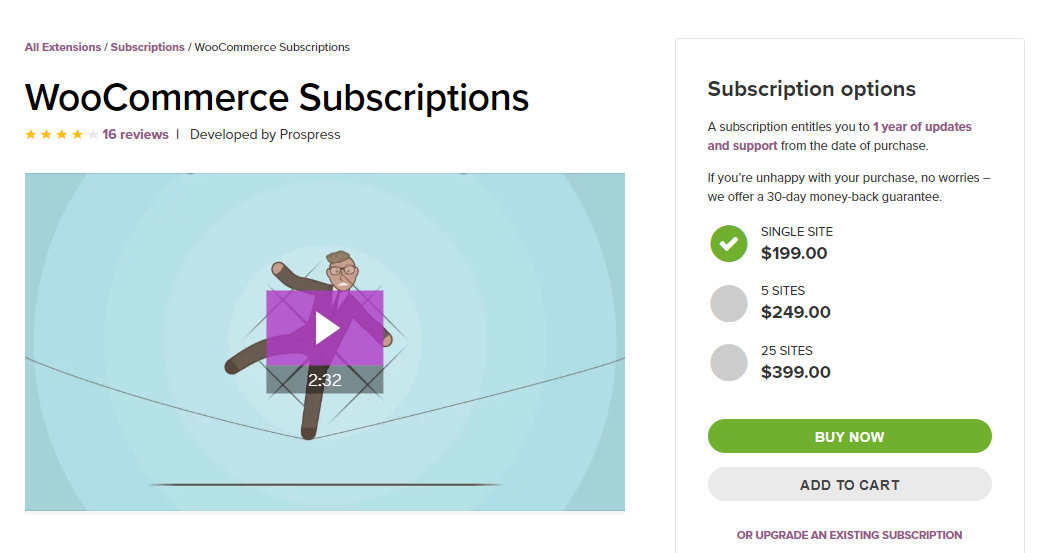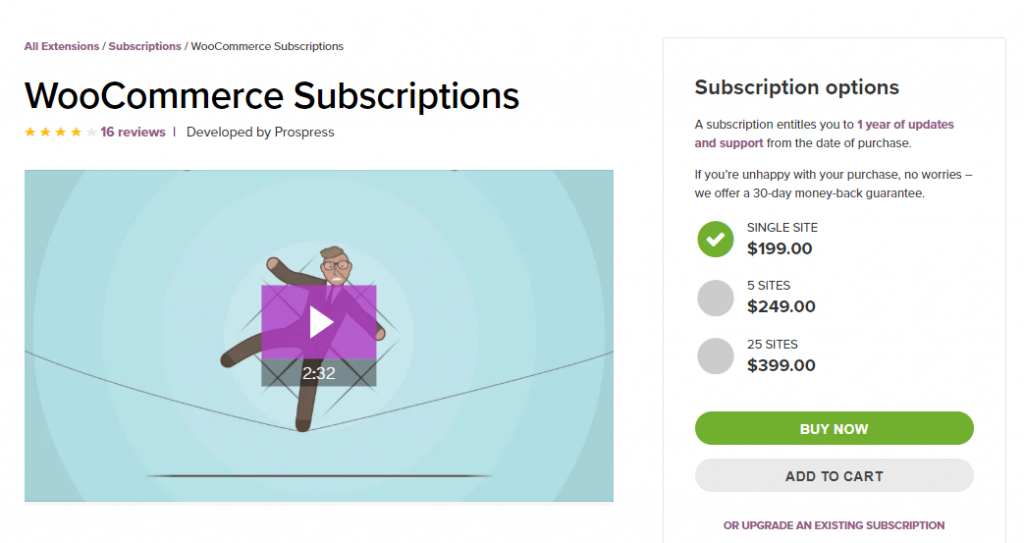 WooCommerce is the most widely used eCommerce platform, proudly claiming 30% of all online stores. It's a WordPress plugin which means you need a WordPress website to install it on. And it is free. However, you will need to pay $199 to enable its subscription payment option. Unfortunately, there are no free WooCommerce subscription options available at the moment.
When it comes to subscription eCommerce features, WooCommerce goes above and beyond. It supports 25 different payment gateways which you can integrate directly into the service. This allows your customers to choose the best method of payment during checkout.
WooCommerce subscriptions also gives you full control over some other subscription options, such as variable subscriptions, free trials, WooCommerce recurring payments, and more. You can also pre-set payment dates if you think your business will be shipping products at the same time each month.
Shopify for Subscriptions – $39 a month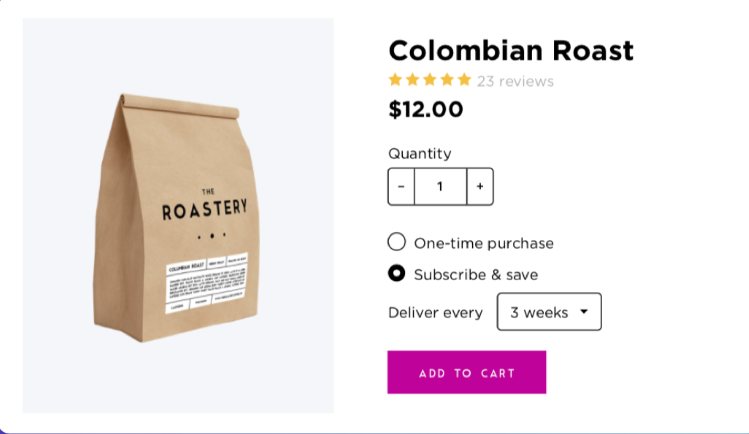 Shopify subscription plans are ideal for you if you want an all-inclusive subscription eCommerce platform.
Shopify subscription plans are ideal for you if you want an all-inclusive subscription eCommerce platform. – Tweet This!
Shopify is huge in the eCommerce world. And while many people may argue that Shopify is mostly a provider of traditional online stores and outlets, it has its own offering in the subscription eCommerce services and products industry.
Like WooCommerce, Shopify offers a range of premium features if you sign up for one of the Shopify subscription services.
Shopify also allows you to choose from a range of different subscription add-ons.
These add-ons (or plugins) are provided by third-party companies who are dedicated to supplying premium subscription platforms.
This flexibility is one of the primary reasons that make Shopify a good choice for your subscription eCommerce business.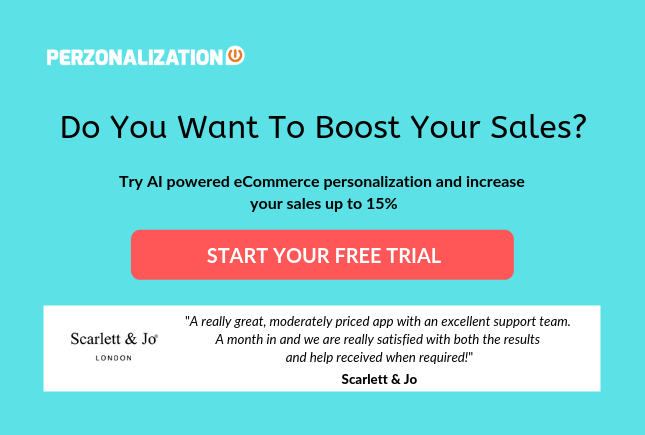 As far as Shopify recurring payments is concerned, there are some popular third party apps you can use since neither Shopify nor Shopify Plus is equipped to handle recurring payments.
ReCharge: ReCharge can be used to set up recurring payments and organize subscriptions on your Shopify account. With ReCharge, you can set up and manage customer subscriptions, incorporate delivery dates, manage inventory, and do much more. You can even give your customers access to their subscriptions to allow them to alter delivery dates or subscription tiers. The service also offers a 60-day free trial. PayWhirl: Although PayWhirl is free, you may end up spending up to $49 per month depending on what type of plan you need. This plugin doesn't redirect to another domain, and you receive subscription payments, on-time payments and mobile payments through a virtual terminal.
Recurring Orders: This plugin has a 90-day free trial when you can test it out, and the pricing is at $19.99 per month for single products, a mixed cart, and full cart subscriptions. With this app the customer is not required to login at the checkout, and it even works with the apps Product Upsell and Product Options.
Charge Rabbit: This app charges 5% on all membership fees you bring in, but it is also one of the easiest ways to accept recurring payments from customers. Customers can easily manage their accounts on your website and you can even sell digital products through subscriptions with the help of this app.
Keep in mind that you also have plenty of other options on Shopify for subscriptions if you want to develop a subscription service on your eCommerce platform.
Magento Subscription – Free to use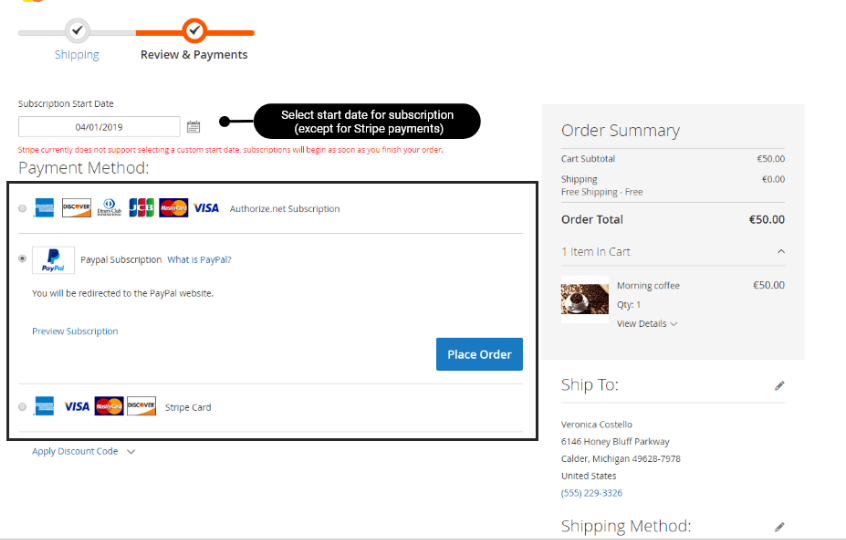 Like WooCommerce, Magento is a standalone software-only eCommerce platform, and in order to create a Magento store, you'll need to sign up for a hosting package with a compatible service.
Magento by default does not support selling products on subscription. But like Shopify, you can purchase and download any of the following by Milople to enable that feature:
Recurring and Subscription Payment extension for Magento 1, and
Magento 2 Recurring payments – M2 Extension for Magento 2
Both of the above mentioned extensions manage subscription eCommerce for Magento pretty well and allow you to focus on building your business. The extensions come with installation support and a technical expert will setup the extension on your Magento store.
Once the extensions are installed, you can refer to the user manual to configure and use the extensions better. The usual steps include:
Setting up global configuration
Creating a subscription plan
Creating terms
Adding products to plan
Another add-on that is used on Magento platforms is the 'Magenest'. This is also a Magento 2 recurring payments and subscriptions app supporting Paypal, having the option to enable customers to choose a start date for their subscription, allow customers to suspend, cancel, and renew their subscription from the My Account dashboard. You can also effectively manage customer and subscription profiles with this add-on.
Best payment methods for recurring payments for your subscription eCommerce business or for effectively using Shopify for subscriptions for your webstore
| | |
| --- | --- |
| Provider | Ideal for |
| Stripe | Online recurring payments for ACH, credit cards, international, and in-app sales |
| PayPal | Online recurring payments with both credit card and PayPal payment options |
| Fattmerchant | High-volume credit card recurring payment processing |
| Square | Invoice-based recurring payments for omnichannel businesses |
| PaySimple | All-in-one online recurring payments, membership, and subscription management |
Best products/Services to sell in a Shopify for subscriptions or subscription eCommerce model
The key to success with a subscription eCommerce model is often three-fold.
You need to find the right price to lure your customers to a subscription service.
It should still offer you an attractive profit margin; and
You need to provide the customer with convenience and valuable service to motivate them to keep their subscription active.
Some examples of successful subscription services are:
Beauty Box subscriptions (e.g. Ipsy)
Personal style box subscription (e.g. Trunk Club)
Meal Kit subscription ( e.g. Sun Basket)
Coffee Box subscription (e.g. Atlas Coffee Club)
Shaving Box and personal grooming subscription (e.g. Dollar Shave Club)
Sock Box subscription (e.g. Sock Panda)
Book box subscription (e.g. Book of the Month)
Health food in a box subscription (e.g. Graze)
Pet Supply Box subscription (e.g. BarkBox)
Kid's crafts and activities (e.g. Kiwi Crate)
Baking Recipes and Mix subscription (e.g. FoodStirs)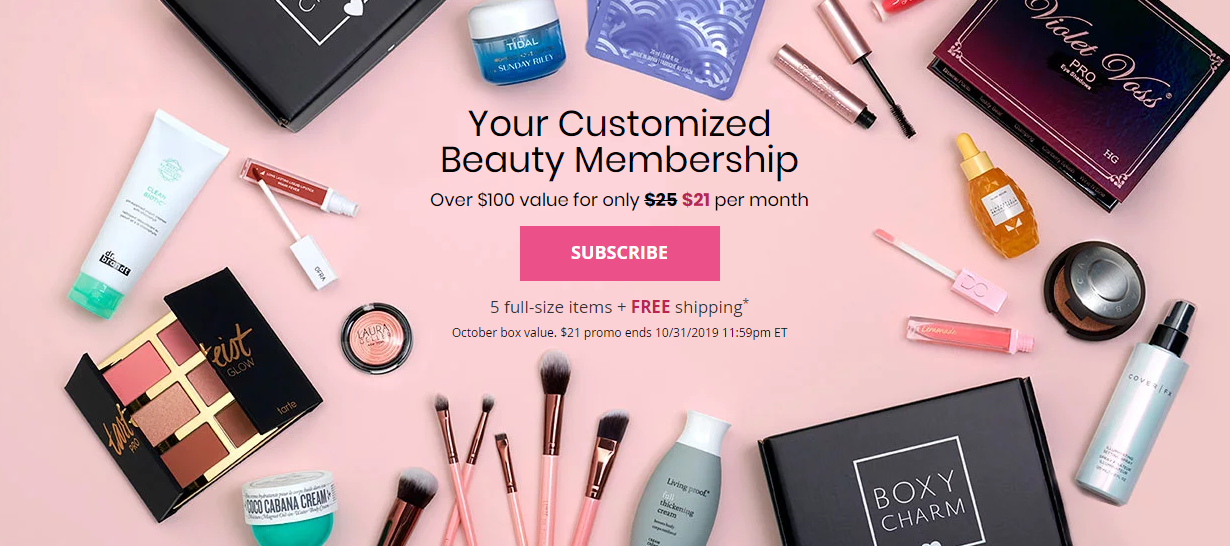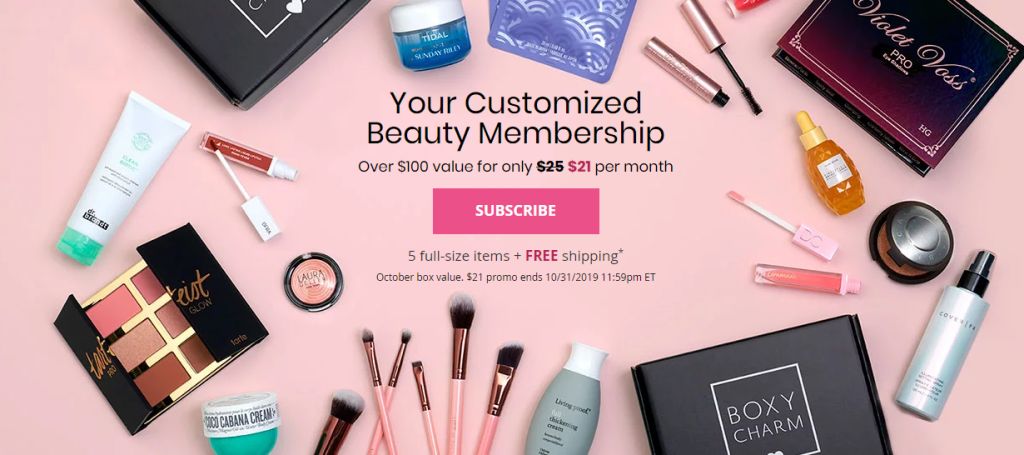 Shopify for Subscriptions: The Final Word
Shopify for subscriptions or Subscription ecommerce is not only an attractive business model, but also a booming one with huge benefits in terms of customer retention plus recurring and regular income.
Many of the successful subscription businesses are thriving because they are able to focus on a small number of products, and they use data and feedback to continually refine and improve their offerings.
For retailers selling large product ranges, this kind of a subscription model eCommerce may be less appropriate, and it may also sometimes be difficult to make the switch once you're established as an online retailer. But having said that, as an online business owner, your primary objective is to create a loyal customer base. The subscription eCommerce model may be the best way to do that if you have the right product.
Shopify for subscriptions will help you create that loyal following with the different features it offers to its users.
What did you think of my list of the best subscription eCommerce platforms? Comment below with your thoughts!
Curious to learn more? Take a look at related posts!
Do You Want To Boost Your Sales?
We are Perzonalization and we'd like to help you.
Try AI powered eCommerce personalization and increase your sales up to 15%.