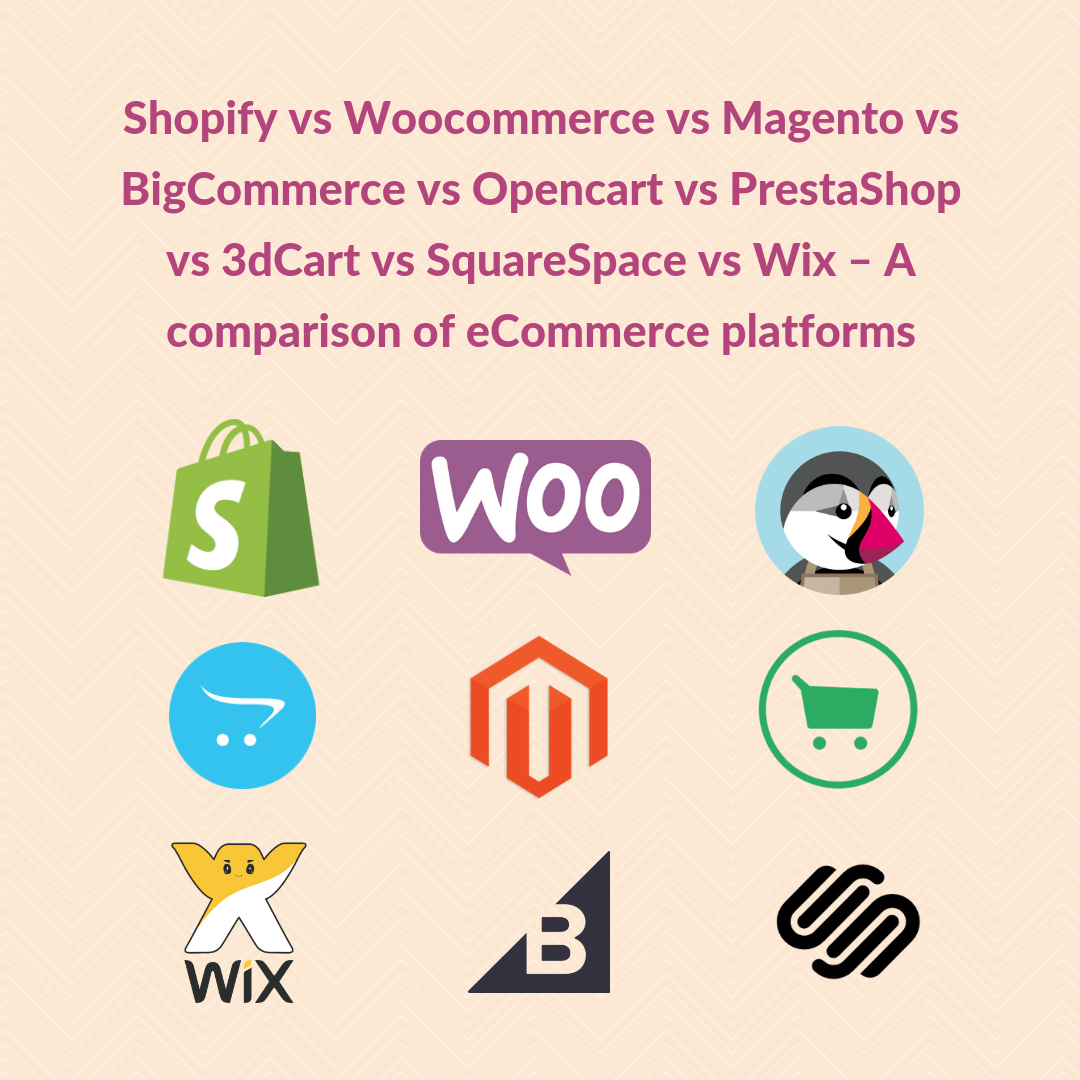 Why do you need a comparison of eCommerce platforms?
If you would like to start an online retail business, then the first thing in your to-do-list should be comparing Magento vs Shopify vs BigCommerce vs Opencart vs PrestaShop vs 3dCart vs SquareSpace vs Wix vs Woocommerce before deciding on which shopping cart solution to choose.
Customer experience always comes first!
Amidst all kinds of online marketing efforts, including SEO and other digital marketing, what always stands out as the sole factor impacting the success of your online store is your dedication to an immersive and enriched customer experience. Your market strategies and process efficiencies – everything comes after.
Furthermore, if your customers do not have a good experience while they are on your website, then you won't have sales. It is as simple and as complex as that. Which eCommerce platforms you choose is one of the first and foremost decisions that will drive your success.
eCommerce solutions for small business
eCommerce solutions provided by the top eCommerce platforms power your business and make it scalable in the long run. By choosing one of these best online store platforms, you not only end up engaging your customers with your brand and make their buying journey a smooth one, but also impact your bottom line in terms of sales growth.
Different types of ecommerce platforms available
Open Source.
CaaS (Commerce as a Service)
Are you able to showcase AI powered related products, upsell items and frequently bought together products on your Shopify store? To get all of these and more, install Perzonalization for Shopify now and start your 14 day free trial.
Hosting options for eCommerce websites
There are two more ways in which an ecommerce platform may offer a hosting environment for their customers. The two types of hosting environments are:
Cloud: Hosted Elsewhere.
Self-Hosted: On your business premises.
While in self hosted eCommerce platforms, online store owners choose their hosting and deal with the installations and updates to the software manually, Cloud hosted ecommerce platforms offer hosting for their customers via off-site solutions. Amazon Web Services (AWS) is a good example.
Updating a self-hosted ecommerce site can be quite costly and time-consuming, since the developers are required to maintain and update the website manually. However, there are also benefits of this kind of hosting i.e. more control over your online retail platform, better understanding of data security and greater visibility of your data.
Some eCommerce features you should consider while choosing your eCommerce platform
Hosting environment, uptime and bandwidth, security etc.
Unlimited API call volumes
Fully customizable site free themes
Extensive marketplace for apps and extensions
Responsive site and fully customizable
PCI Compliance mitigation
SEO capabilities
Social Media Integration
Customer Service
Inventory Management
Product attributes
Blogs
Coupons and Discount compatibility
Integrated Ratings and testimonials
Multiple product photo and zooming capability
24/7 support
If you're trying to choose an eCommerce platform, review each option's features like its hosting environment, uptime, security, free themes, marketplace for apps, design and SEO. Tweet This!
Some commercially important features that can enhance your eCommerce business
Some other features which I have personally feel are usually great additions and are offered by the best eCommerce platforms are:
Capability to handle subscriptions/recurring product orders
Drop-shipping integration
Real-time shipping/tracking
Reward points program compatibility
Google Trusted eCommerce Stores
Amazon, eBay and Etsy integrations
Chat Support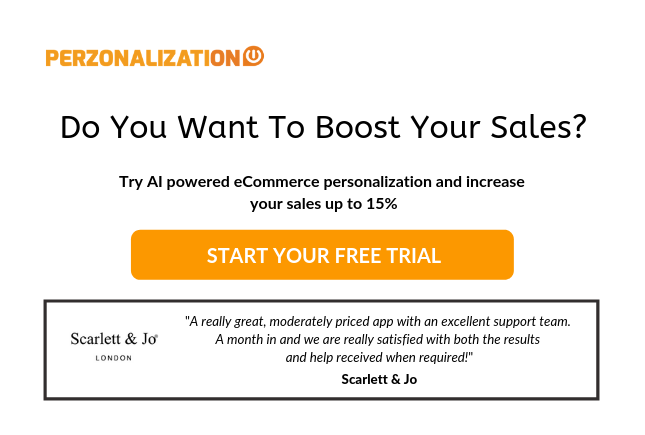 Magento vs Shopify vs BigCommerce vs Opencart vs PrestaShop vs 3dCart vs SquareSpace vs Wix vs Woocommerce: eCommerce platforms comparison
Let's get you a comparison of the most popular eCommerce platforms.
By far the most popular eCommerce platform by search volume, Shopify is considered among the most easy to install and set-up eCommerce platforms today. With the huge range of themes and plugins available for the Shopify online store platform, it can be set up with pretty much zero knowledge of coding. This eCommerce platform allows you to set up your online store and start selling immediately with the Shopify POS. The Shopify Burst allows you to get access to some incredible HD images for your online store. They also make it extremely easy for you to accept credit card payments with Shopify Payments.
Shopify eCommerce Features:
Unlimited number of products
Website and blog with your own domain name
Integrated payment solution
Free SSL certificate
24/7 support
Discount codes
Sell offline with Shopify POS
Can integrate Facebook store
Multiple shipping apps
Inventory and order sync capability across sales channels (e.g. Amazon, eBay, etc.)
Full list of tools and features on their website.
Shopify Benefits:
14-day free trial (with no credit card required)
Large range of apps and themes
Integrated payments makes accepting credit cards easy
Unlimited products on all plans
Pricing is clearly displayed
Shopify Burst
Shopify Cons:
Fees can add-up with expansion (e.g. monthly, payment processing, apps, theme, etc.)
Blogging platform not as advanced as WordPress
Can be somewhat difficult to migrate to a different platform


WooCommerce is now the most popular eCommerce platform with 11% of the Top 10,000 eCommerce websites using it. The platform is built on WordPress, which makes it one of the best eCommerce CMS you can find. It is free and gives you access to the largest possible range of plugins and themes available on any online platform. However, it requires a tad bit more technical knowledge to set up than some other platforms like Shopify. Additionally, you'll need to find your own WooCommerce hosting and payment gateway alongside a website theme and custom plugins. Unlike other platforms, there is no dedicated customer service for WooCommerce.
WooCommerce eCommerce Features:
Seamlessly integrates commerce with content.
Add the options you want.
Add unlimited products and users
Take unlimited orders
Built-in blogging
Embed products, checkout and more on any page
Edit any part of your site
More than 400 official extensions
WooCommerce Pros:
Cheapest option out of the box.
Largest number of themes to choose from
Huge range of plugins to choose from
Unlimited product selling
Easily customizable
WooCommerce Cons:
Set-up is not as quick
Requires more technical knowledge to set-up than some other platforms.
Have to use a third-party payment gateway
Many extensions are premium
No customer support


BigCommerce offers some very useful eCommerce solutions for entrepreneurs looking to build  an online shop. BigCommerce is considered to be one of the best ecommerce platforms for small businesses, and their standard solution claims that they can increase sales, streamline your business and expand to new channels. For larger businesses, BigCommerce offers their Enterprise solutions, which has a higher level of reliability and some very advanced tools in the offering. They also offer bespoke solutions for B2B businesses. It's a hosted eCommerce platform and includes integrated payments powered by PayPal alongside other providers. Their plans include unlimited products, bandwidth and file storage, and the pricing is based on the value of sales processed each year.
BigCommerce eCommerce Features:
No transaction fees
Unlimited products, file storage and bandwidth
Direct Sell eBay and Amazon marketplaces
Facebook and Pinterest integration
Responsive website with single page checkout
Free Sitewide HTTPs and Dedicated SSL
Product ratings and reviews
Blog
Professional reporting tools
Can offer coupons, vouchers, discounts and gift cards
BigCommerce Pros:
Unlimited products, file storage and bandwidth on all plans
Zero transaction fees
Offers bespoke B2B and wholesale solution
Large number of apps
BigCommerce Cons:
Pricing tied to sales volume
Small selection of free themes, paid themes cost $145-$235
Integrated payment fees are quite high (but you can use your own solution)
Some paid apps are very expensive (e.g. $1,000+ per month)


Magento is undoubtedly one of the most powerful online store platforms, which however, comes at a cost. Their top selling plans cost substantially more than that of their competitor's, but in exchange allows you almost total control over your online store. Magento has two options – The Magento Open Source and the Magento Commerce. While the former is their free, flexible, open source platform for developers and small businesses requiring specialised Magento web hosting; the latter is their cloud hosted solution and comes for a price. Both the options offer a full enterprise level eCommerce solution, but some users may find the set-up a bit of a challenge.
Magento Commerce eCommerce Features:
Customer Accounts & Loyalty
Search Engine Optimisation
Order Management and Customer Service
Catalogue Management
Promotions and Pricing
Cross sell and upsell options
Catalogue Browsing
Order Management and Customer Service
Checkout and Payments
Support for Global Sites
Magento Commerce Pros:
A strong team of 150,000 developers
Customization flexibility
Hundreds of extensions and themes
300+ highly-trained solution partners
Advanced SEO capabilities
Magento Commerce Cons:
Not very easy to set-up
One of the most expensive platforms on our list
Have to use your own payment gateway
Open Source will require dedicated web hosting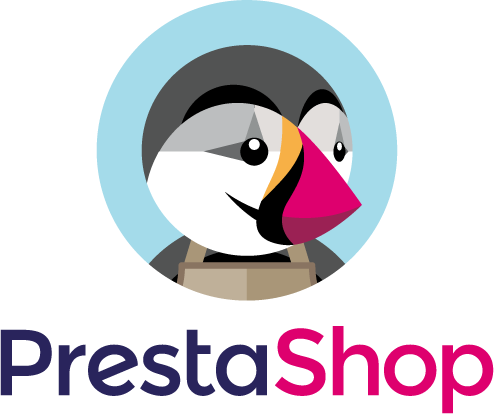 PrestaShop is an open source ecommerce software platform and is considered to be one of the popular eCommerce platforms with more than one million users. Like WooCommerce, PrestaShop also doesn't require any cost to use the basic version of the software. However, you will need to do most of the set-up yourself. For starters, you'll need to decide on the web hosting and acquire your own payment gateway. Premium add-ons are available for PrestaShop that is sure to extend the functionality of your eCommerce business – but most of these are not free. You will also have access to training modules and premium experts to help you build almost every aspect of your eCommerce business, but again, these are not free.
PrestaShop eCommerce Features:
Quickly create products to sell online
Option to choose a message to showcase out-of-stock products
Inventory tracking
Configurable shipping methods
One one-page checkout capability
Quick create an account
You can integrate taxes depending on locations
Option to configure coupons
Social networks integration
PrestaShop Pros:
Cheap to get started (apart from PrestaShop hosting)
600 features with 1000+ modules and themes available
Premium online training available
Custom template can be built quickly with the Starter Theme
Translated in 25+ languages
PrestaShop Cons:
Requires more technical knowledge to set-up
Premium training may seem quite expensive to many
Many add-ons cost £100+
Need to find your own payment gateway solution

WixStores comes from Wix – one of the leading free website builders. The WixStores is an exclusive offering for online store platforms.  Hence, the platform is expectedly quite simple to get started with, and offers hundreds of templates to choose from. You can also get started immediately with their ad supported version, if you are a start-up working on a really low budget. You can change, customize and edit anything on your online store with the easy Drag-and-Drop functionality, and you can also create responsive websites with Wix.
Wix eCommerce Features:
100s of stunning templates
Coupons and discounts
Mobile optimised eCommerce website
Drag n' drop online store builder
Multiple payment solutions
Beautiful product galleries
Secure checkout
Global tax and shipping
Professional store manager
24/7 support
Wix Pros:
Great and a huge selection of themes to choose from.
No commission from your sales
Multiple payment options
Huge range of apps
Can get started for free.
Wix Cons:
SEO capabilities not that strong.
No option to export data if you want to move to another platform down the line
Adding custom functions is a challenge

Squarespace is a cloud hosted website builder, and like Wix, is one of the most popular options for building any type of website online. Their eCommerce platform allows you to set-up an online store quickly and rather easily. They do not have a free plan, although there is a free trial option. They also have relatively fewer payment options with just Stripe and PayPal for now. However, the features they offer are at par with most of the other popular eCommerce platforms. They claim that whether you are a start-up or an established brand, their powerful platform gives you everything you need to run your online store successfully. They offer a range of marketing tools – from search to social to help you engage with your customers, creating a powerful marketing strategy.
Squarespace eCommerce Features:
Sell unlimited products
Mobile optimised website and checkout
SSL Security
24/7 support
Label printing via Shipstation
Customer accounts
No transaction fees on online store plans
Integrated Xero accounting
Free domain with annual plans
Range of metrics
Squarespace Pros:
Offer free domains with annual plans
Website builder has a range of top class features
Affordable plans
Marketing tools integrated
SEO functionality
Squarespace Cons:
Transaction fee of 3% on sales on their Business plan.
Limited range of payment options
No 3rd party app store
Add-ons are limited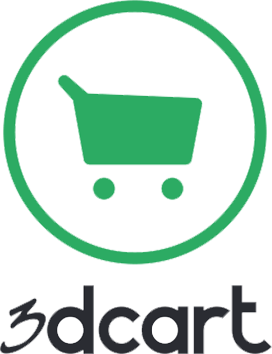 3dcart is an all-in-one eCommerce solution. The name was conceived from their perspective of the three dimensions of an eCommerce store – namely, store owners, search engines, and shoppers. Thus, this online store platform offers a complete set of tools to help you build, market and sell from your eCommerce website. You can use additional apps to customise and for some extra features. Their shopping cart software is considered among the best shopping carts you will find among the platforms. They have other solutions like the B2B & Enterprise Ecommerce and simple Buy buttons. Their unlimited plans start at $29 a month and there are no transaction fees. They take pride in saying that they are a leader in advanced eCommerce features.
3dCart eCommerce Features:
No transaction fees
Unlimited Orders and products
Unlimited Bandwidth
Full FTP access
Can sell on Amazon, eBay, Google Shopping, Facebook
Range of free and paid themes
An exhaustive list of apps
No contracts. No hidden caveats. No surprise fees
PCI Certified hosting with SSL technology
3dCart Pros:
Offers complete control over your store including full FTP access
Includes a huge range of features, even on their basic plan
Also offer a POS solution if you want to sell offline
Offer 15 day free trial
Real time shipping offering accurate rates, print labels and provide tracking information
3dCart Cons:
May not be easy to set-up for first-time users
Relatively small number of extra apps available

OpenCart is a free open-source platform and can be considered as the best eCommerce platform for small businesses. The platform is built on PHP any eCommerce merchant is bound to derive the benefits of the programming language. This eCommerce platform follows a core-extensions model; and you will need to install certain add-ons if you need a higher level of functionality. Furthermore, OpenCart has enormous range of extensions – almost 14,000 of them. The shopping cart software boasts of an impressive site speed – thanks to the AJAX technology. OpenCart is loaded with all the basic functions a user needs. The OpenCart multi-store function allows its users to manage and monitor multiple stores from a single Admin panel. In addition, OpenCart allows you to have shopping cart facilities, upload unlimited products, categorize them, etc.
OpenCart eCommerce Features:
Unlimited products
Ability to work with multiple languages and currencies
2 absolutely free demos available
Basic SEO features
Plenty of professionally designed and responsive templates
Active forums
OpenCart Pros:
It's great for market expansion
The platform is user-friendly
Plenty of templates on 3rd party resources like Themeforest, Template Monster etc.
Offers free community and dedicated commercial support
OpenCart Cons:
It's a little difficult than WooCommerce in user-friendliness
You are in charge of hosting and security and the expenses thereof
eCommerce Platform List Comparison
Platforms
Cheapest Plan
Most Premium Plan
Free Trial
Integrated Payments
Overall Ratings

(on a scale of 1-10)

Final Verdict
Shopify
$29 per month
$299/month
14 days
Yes, but can use own solution.
Price – 9

Ease of Use -10

Support- 10

Features – 10

Easy to set-up, all-in-one eCommerce solution, no upfront cost and no risk.
BigCommerce
$29.95 per month
$249.95 per month
30 days
Yes, but can use own solution.

Price – 8

Ease of Use – 9

Support – 10

Features – 10

Low upfront costs and a full range of features included with their standard account. One of the few platforms offering a solution specifically for B2B and whole businesses. The prices of some add-ons such as themes, apps and payments need to be considered.
Magento
Free
$3,417 per month
30 days
No
Price – 6

Ease of Use – 9

Support – 7

Features – 10

Fully featured, Enterprise level Ecommerce platform. It's not the best if cost is a factor.
WooCommerce
Free
Free
NA
No, requires extension

Price – 10

Ease of Use – 9

Support – 9

Features – 8

It is good if you are technically sound and can troubleshoot problems. Great flexibility and customization at the lowest price possible.
PrestaShop
Free
Free
NA
No
Price – 10

Ease of Use – 6

Support – 7

Features – 8

Cheap but powerful eCommerce platform. Additional support and many plugins are not free.
Wix
£10.10 per month
£15.57 per  month
Free Plan (Ad supported)
No
Price -10

Ease of Use – 8

Support – 10

Features – 10

It is easy to set up but there might be challenges to add advanced functions or capabilities
SquareSpace
£13 per month
£37 per month
14 days
No

Price – 9

Ease of Use – 9

Support – 9

Features – 10

Great tool for creating stunning websites. Insufficient payment options and 3rd party apps. Low customization.
3dCart
$29 per month
$229 per month
15 days
No
Price – 8

Ease of Use – 7

Support – 9

Features – 9

Large range of features. Visa PCI certified security, real time shipping
OpenCart
Free
Free
NA
No

Price – 9

Ease of Use – 9

Support – 8

Features – 9

Huge range of extensions, ideal for small/medium businesses, guarantees impressive site speed, multi language and currency integrations. Hosting and Security costs to be borne by the user.
Conclusion
When you ask yourself "Which is the best eCommerce platform?", it can sometimes be really hard to tell how seemingly minor differences there are between the best eCommerce platforms in terms of eCommerce features and performance. It is really your needs that can help you decide which eCommerce solutions you need to choose. Addionally, I will recommend that you have some frontrunners in your eCommerce platform list, and that is where I think this article will be helpful for you in terms of making the comparison of Magento vs Shopify vs BigCommerce vs Opencart vs PrestaShop vs 3dCart vs SquareSpace vs Wix vs Woocommerce. Let me know what you think.
Curious to learn more? Take a look at related posts!
Do You Want To Boost Your Sales?
We are Perzonalization and we'd like to help you.
Try AI powered eCommerce personalization and increase your sales up to 15%.