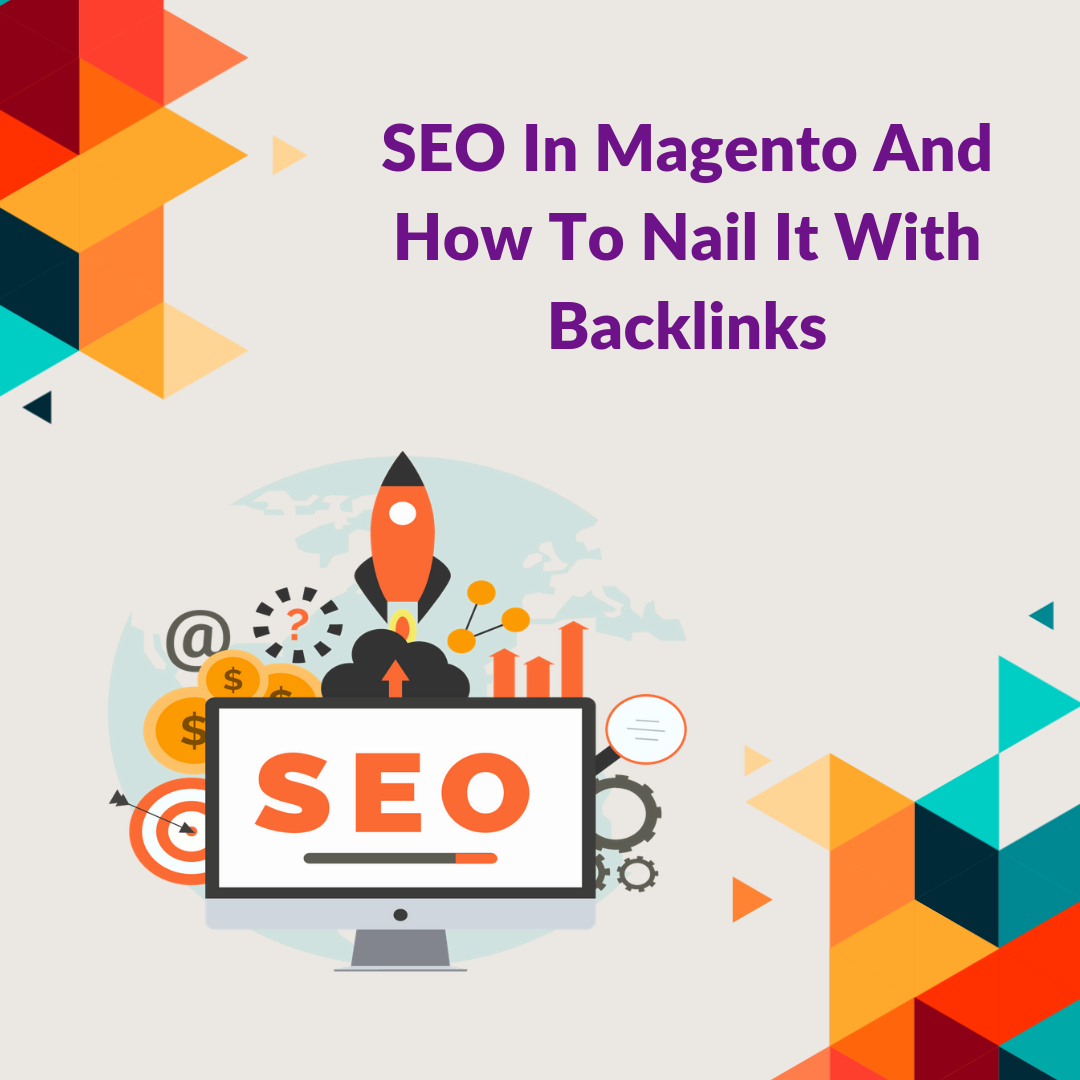 Improving the performance of your Magento eCommerce site is a continuous and lengthy process that requires you to stay updated with current best practices of SEO in Magento. – Tweet This!
Are you falling short of potential leads? Not getting the required web traffic to your online store? Perhaps, it's about time you switch to a responsive eCommerce platform.
Magento is one of the most sought after and popular open-source platforms for online businesses worldwide. Due to its largely extensive and innovative customization options, Magento is unquestionably an inevitable requirement in today's eCommerce.
Whether you are a working professional or a novice entrepreneur looking to create your own eCommerce domain, Magento is regarded as one of the best eCommerce platforms for you to start with. With Magento as your eCommerce software, you not only get to expand your business in the right direction but also increase your chances of being ranked in popular search engines.
Download your guide and learn all about Magento eCommerce platform in details.
Why use Magento at all?
Apart from increasing online presence and driving the right traffic to your eCommerce domain, Magento is known for a number of other distinguishing features that make it stand out from the rest of eCommerce platforms. Here is a brief list of why you should use Magento:
It is a complete eCommerce package in itself – you are given access to a variety of features that help you to drive your online business.
It offers entrepreneurs or owners complete control and flexibility over the design, the functionality and content of their eCommerce domains.
One of the best features of Magento is that it is free to download.
Magento is the best open source eCommerce platform for selling items and services online.
If you have doubts while implementing a few features of Magento, you can always consult online Magento Forums for the required assistance.
Magento is a search engine friendly eCommerce platform.
Magento has a responsive design that works with ease on smartphones, tablets and other operating systems.
Magento Marketplace showcases numerous Magento extensions that can be easily integrated to your online store. You may then use these extensions to fulfill your business needs.
Magento – as one of the most preferred eCommerce platforms – is supported by many developers, entrepreneurs and organizations, worldwide.
SEO in Magento and backlinks – ways to drive your business to success!
Launching your Magento eCommerce platform is just the initial step of running an online store. Once your page goes live, you need to actively seek potential leads. After all, how else will anybody (your customers, especially) know that your online store exists?
One of the easiest methods to do this without investing in exorbitant ads is through search engine optimization (SEO) — that is to make your eCommerce platform easier to find on search engines.
Optimizing your online store for popular search engines like Google, Bing and Yahoo allows users to easily locate your business and the products you are selling.
Moreover, SEO In Magento also ensures that potential customers continue to find your eCommerce site, day after day. The moment you begin directing the right traffic to your web store, you should start experiencing more sales and conversions in your business.
So how do you begin?
There are several distinct components to SEO, but the two most crucial activities that you can execute on your own right now is by doing keyword research and getting subsequent backlinks for your eCommerce site. As a matter of fact, backlinks are vital parts of SEO in Magento in which users are encouraged to choose niche market products and services to help make the link building process simple.
Getting backlinks for eCommerce site is extremely crucial and should be a routine part of your everyday business tasks. If you have hired an agency or a freelancer to oversee SEO In Magento activities and other on-page optimization strategies, it is a must they regularly provide valuable backlinks for your website.
Getting backlinks for eCommerce site is extremely crucial and should be a routine part of your everyday business tasks. – Tweet This!
Few best Magento backlinks building practices to drive web traffic and sales
Devising your own backlinks building strategy will take quite a bit of time and is a lasting process. However, once you understand the process of getting backlinks for eCommerce site, you can start to build your backlinks immediately. As a result, this will help enhance web traffic and get more customers for your Magento store.
There are numerous ways to do this, but the following three are the best and easiest methods you can start with for building backlinks for SEO In Magento now:
Designing creative infographics
You have seen some of the best infographics on the internet over the years and might have shared a few with your colleagues and friends. This is because infographics are easy to understand and help readers to solve a problem. Infographics make a complex subject easy-to-digest.
When you are selecting which topics to design an infographic on, ensure that they are relevant to your eCommerce store, highly appealing and help solve problems of users. This will further compel users to share the infographic on their social media channels.
After creating a good infographic, submit it to different infographic directories and submission sites. This will bring you free, organic, and high-quality web traffic. The more content you design and share on directories, the more backlinks you are bound to get.
One of the easiest methods to get backlinks from other websites and even social media is through guest blogging. Over the years, guest blogging has become a few of the popular backlinks SEO tools to generate web traffic.
You will have to actively look for blogs or websites that will accept your post but be sure that the blogs are relevant to your product or service. The more relevant blogs that your Magento backlink appears on, the more web traffic you get from these backlinks. To make this technique effective, you can use relevant keywords in your guest blogs.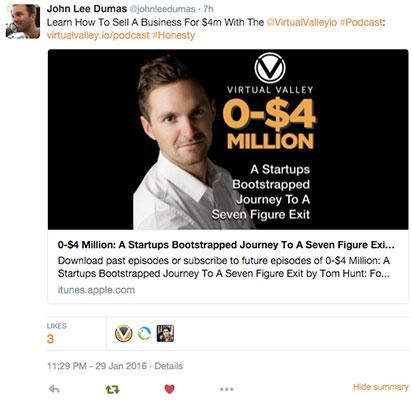 Get products and services reviewed by influencers
Another easy method to get backlinks is by sending your services and products to eminent bloggers who cater to your niche. You will have to ask them to write a review and endorse it on their channels – be it Facebook, Twitter, LinkedIn or Instagram. This will surely earn you a few backlinks and high-quality web traffic, although it takes a bit of your time, money and effort.
Popular SEO in Magento 1 Techniques
The benefit of implementing SEO for your Magento 1 eCommerce platform is massive. Here is how you can derive more value through SEO with Magento for your eCommerce store:
Make effective use of title tags and headers
Title tags are automatically created by Magento, but developers will ask you to create them manually. The easiest method of creating a title tag is to categorize your products and services. By doing this, you can define well in advance the title tags and then assign it to each category.
It is vital that you write a unique description for each service and product you offer. The content written should be flawless, exclusive and free of grammatical errors. Any sort of repetition in your content can confuse search engines thereby can bring down the ranking of your eCommerce store.
Have a resourceful sitemap and add quality images
Your sitemap is what guides search engines on what is available at your store. It is crucial to prioritize your services and products as it becomes easy for search engines to crawl your eCommerce store. Make sure you write the best content for each product or service. Do not forget to add high definition images that display your products.
Search Engine Optimization Section on Magento 2.3
If you are a Magento merchant, you may apply a few basic SEO practices using using Magento's own customer panel. The SEO section allows you to define the URL key and meta data fields so that search engines can index your products. Remember that incorporating high-value keywords in both the meta title and meta description will help you gain an SEO advantage.
The built-in Magento 2 SEO features also allow you to generate an XML sitemap, use Rich Snippets, adda Robots.txt file, integrate with Schema.org, label work for your product images, have SEO friendly URLs and add Google Tag Manager.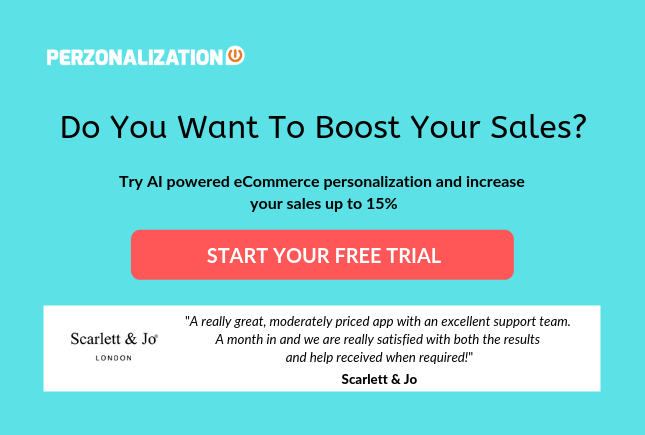 Magento 2 SEO extension by Mageplaza
Chances are, the basic built-in SEO features will not be enough for you to carry on with expert SEO practices. If that happens, you may have a look at Mageplaza's SEO extension for Magento2.
Magento 2 SEO Extension comes up with some good features, which automatically become active when installed on your store. With this extension, you will have the chance to insert meta keywords and meta descriptions for your products. Besides, you'll be able to prevent duplicate content, use structured data, get SEO reports, apply cross-links, create advanced Html and xml sitemaps.
Challenges with Magento SEO
Since SEO is a complex task involving both backend and frontend coordination, you are bound to experience uncertainties while implementing SEO. While SEO in Magento is surely a major challenge for an existing or a novice entrepreneur, it is totally achievable. Few SEO challenges are listed below:
#Challenge 1: One of the major drawbacks while implementing SEO with Magento is that your website becomes slow. The loading speed reduces which in return impacts the searching engine ranking of your web page.
Solution: You will have to disable Magento logs and enable log cleaning in the backend to augment the speed of your website.
#Challenge 2: While Magento allows strong product and service information, it does not design product pages as per the best SEO practices. Redundancy of meta description and content duplication are common challenges faced by Magento eCommerce websites. For instance, if you are setting up product pages, which support similar colour, size, and facts, this will create duplicate content and meta description.
Solution: Use canonical tags — a way of telling search engines which pages are the master copy and which are the duplicates.
#Challenge 3: Magento search pages are often indexed by Google. This can impact crawlability and search engine ranking.
Solution: The best way to solve this is by integrating noindex — a value in a meta tag that can be included in a webpage's HTML source code to guide search engines — and pursue meta robots tags to the search page.
Final thought — A worthy investment
Improving the performance of your Magento eCommerce site is a continuous and lengthy process that requires you to stay updated with current best practices of SEO in Magento. To achieve the best results in the long run, you must research keywords, get adequate backlinks, write good quality content, and spend a good amount of time to make every product or service page unique. Both your customers and the search engines will acknowledge you for it.
Curious to learn more? Take a look at related posts!
Do You Want To Boost Your Sales?
We are Perzonalization and we'd like to help you.
Try AI powered eCommerce personalization and increase your sales up to 15%.