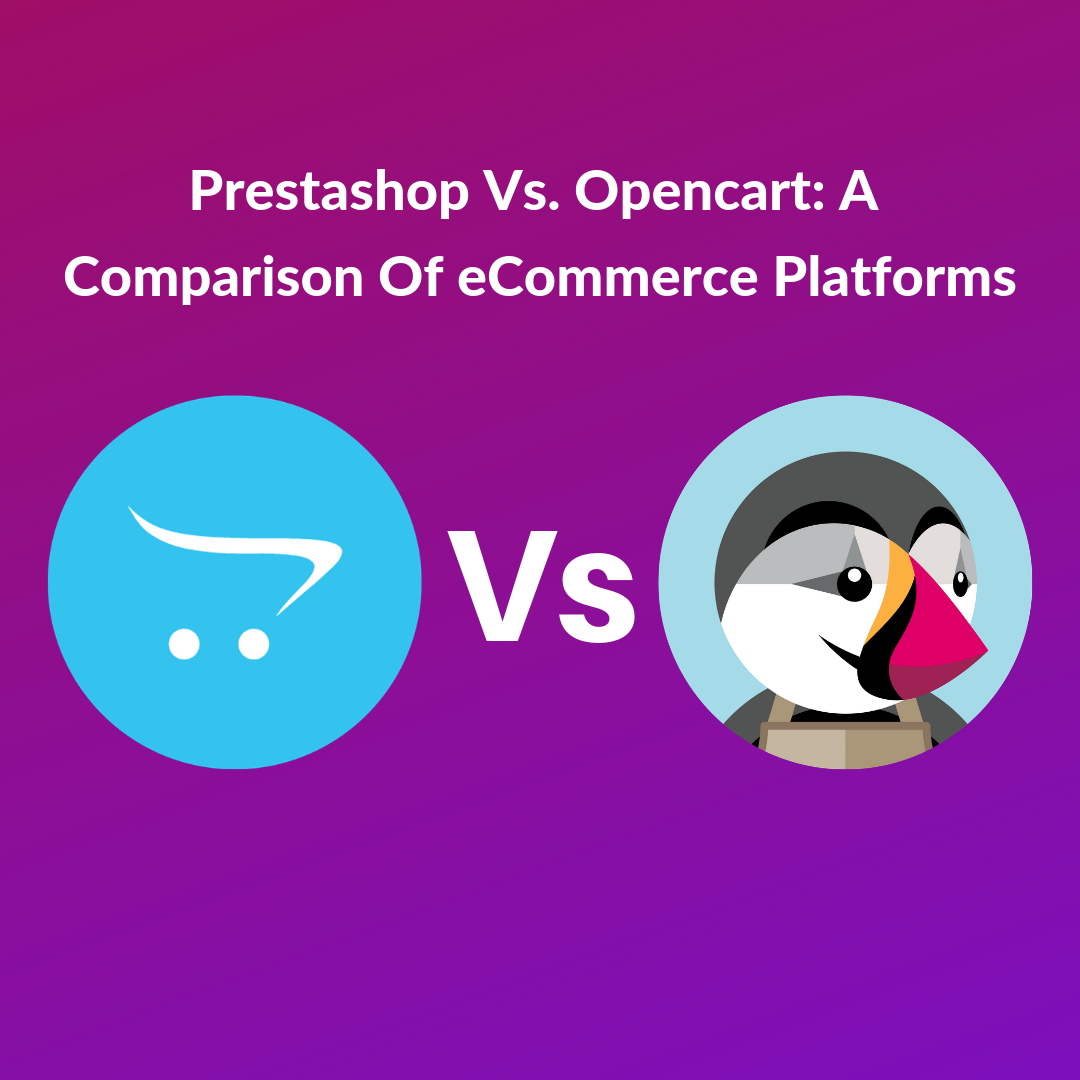 eCommerce has revolutionized in the last 2-3 years with exponential changes in terms of customization capabilities, mobile commerce, social media penetration, integration of AI, mobile wallet usage and analytical competencies. Successful digital commerce today is a winning combination of the right business model and a wise choice of the eCommerce platform. Keeping that in mind, I am going to compare PrestaShop vs OpenCart in this article. We are going to analyze different facets of these two very popular eCommerce platforms.
Need an AI personalization engine for your online store? Our easy-to-use APIs will help you! Learn more now!
But first, let's talk a little about what these two platforms entail.
PrestaShop was founded in 2007 as an open-source and cloud-hosted eCommerce platform. Free and paid versions of this eCommerce software are available.  Paid version, which is called PrestaShop Ready can be purchased for 24.90 EUR/month or 19.90 EUR/year.
With the free downloadable version, you'll still have to pay for SSL certificate, web hosting, and other modules in order to set up your shop properly. Additionally, you might have to pay for a developer who has got technical skills in CSS, HTML, and/or PHP. The good part is PrestaShop allows a robust integration of payment gateways, couriers, accounting, ERP and warehouses,
PrestaShop offers a robust integration of payment gateways, ERPs, warehouses and much more – Tweet This!
There are 10 PrestaShop themes (free) which come with the Admin. However,, you might need some knowledge of HTML and CSS because the theme customizer doesn't have a 'drag-and-drop' functionality.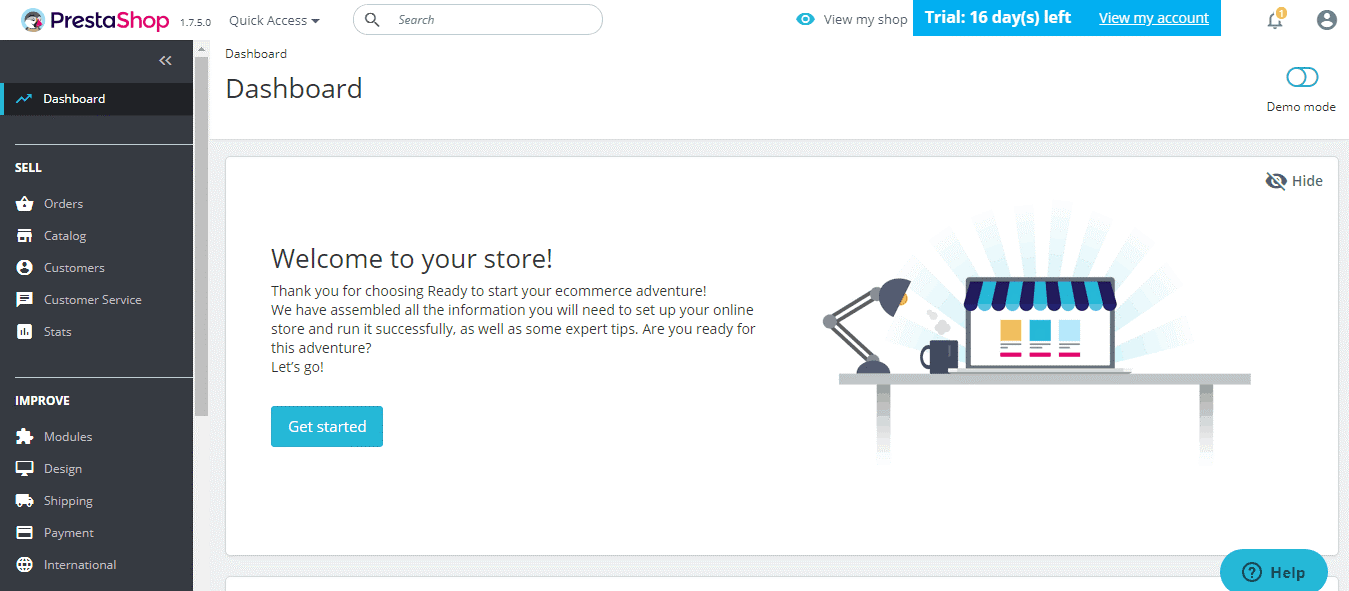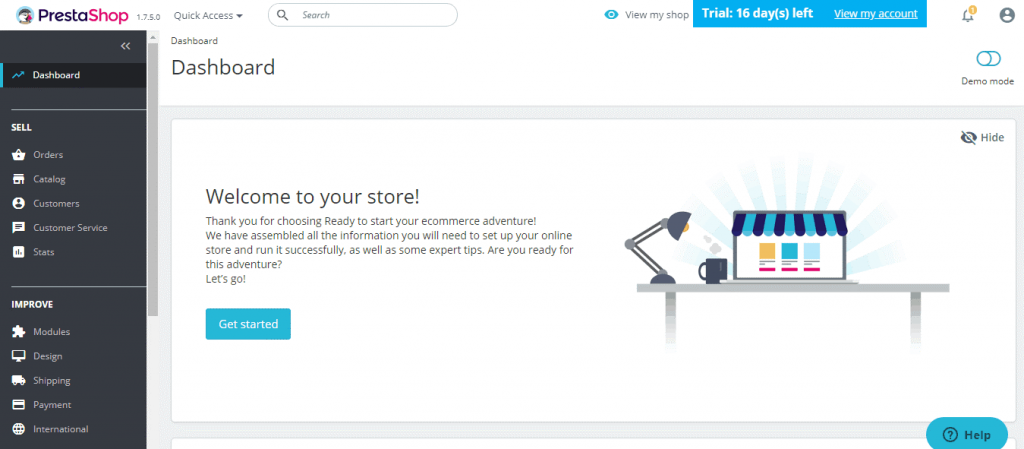 Examples of online stores built on PrestaShop
Currently about 125,000 online stores from around the world are built on PrestaShop. PrestaShop offers a multi-currency platform for eCommerce businesses.
This is a beautiful example of a lively PrestaShop store that sells cosmetics items.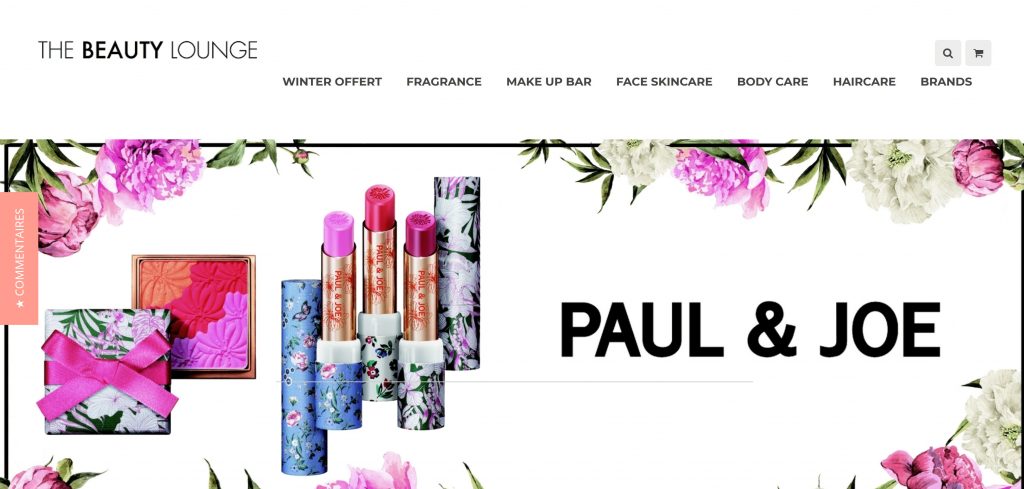 Need an AI personalization engine for your online store? Our easy-to-use APIs will help you! Learn more now!
This store deals with maternity and baby products and gives the user an option to switch languages.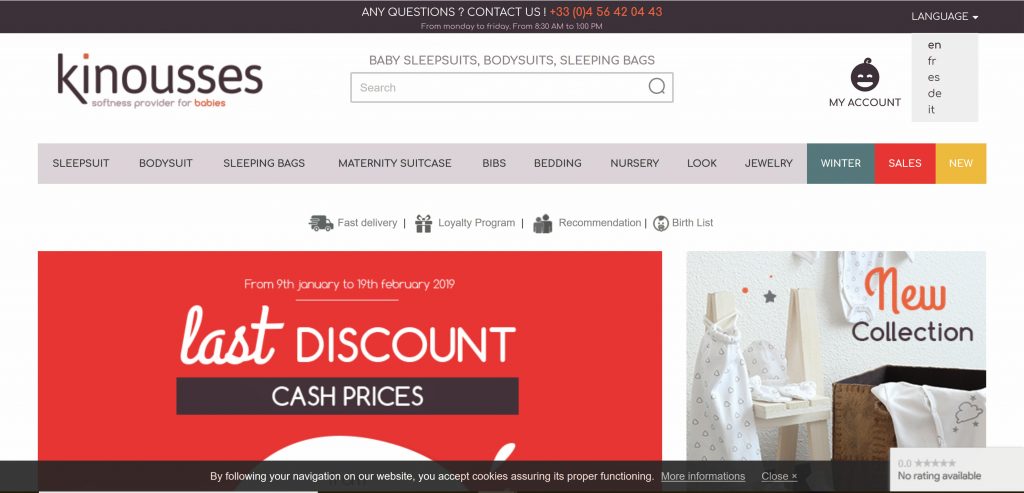 This online store gives a new dimension to traditional stationery and invent the "paper therapy" for women to own their lives.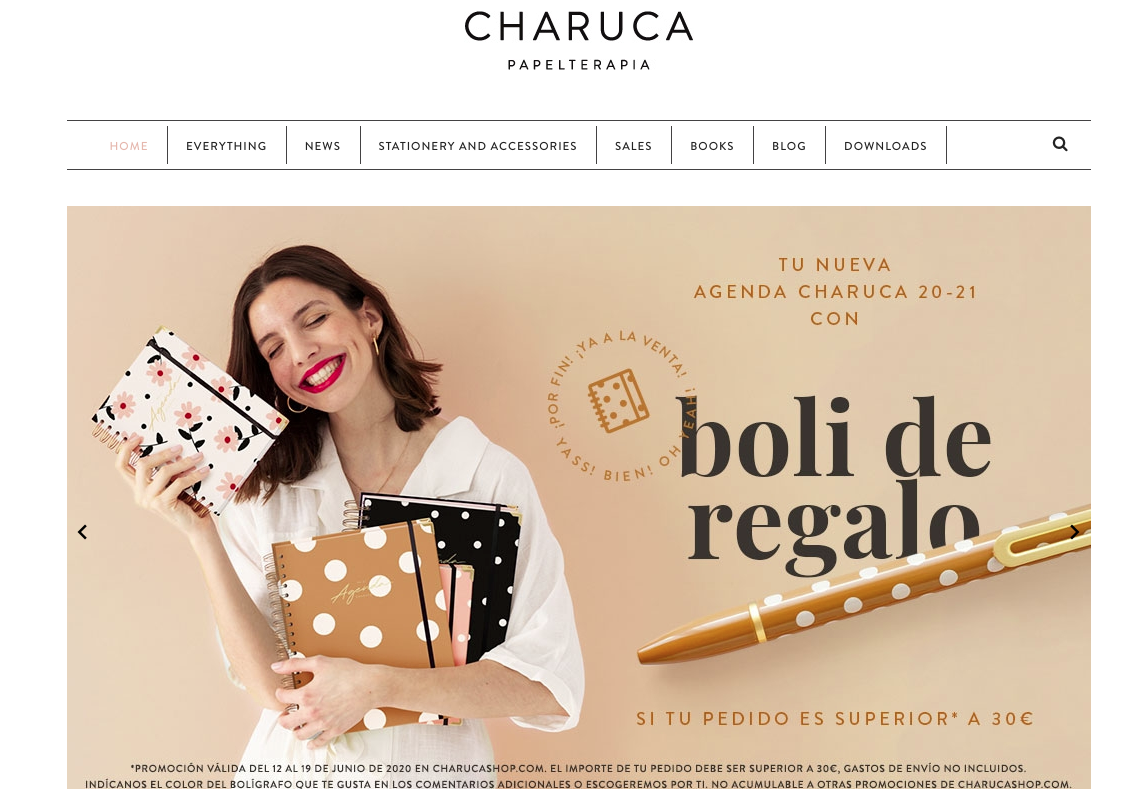 Pro-s and Con-s of PrestaShop
As with the other eCommerce platforms, PrestaShop comes packed with several strong features. Nevertheless, it also has got some flaws. Let's find out which aspects of PrestaShop are more appealing and which are not.
| | |
| --- | --- |
| PRO-s | CON-s |
| Strong SEO capability | Comparatively slower than other platforms |
| Can be self-hosted & hosted | Restricted third-party compatibility |
| Good number of apps/integrations available | May end up spending more on Add-ons |
| Very flexible open source | Developer skills required to set up |
| Large number of helpful people in community | Hosted version doesn't have multi-channel functionalities |
| Enhances website loading speed | Some important PrestaShop modules have to be bought |
| Easy to migrate between themes | Script architecture may hinder a programmer from developing the cart further. |
| A good choice for beginners and mid-line eCommerce businesses | May be difficult to upgrade major versions as codes and modules need to be rebuilt |
| Versatile and easy to learn and design | |
| Available in multiple languages and currencies | |
OpenCart is a PHP-based open source online shopping cart system. It's a robust eCommerce platform that enables eCommerce businesses to set up and run their own online stores at a minimal cost. Besides, OpenCart themes are also feature rich and easy to use.
OpenCart offers a set of basic features – including a powerful catalog functionality and a good order processing mechanism. Caching must be added using an extension for improving store performance as it is not provided. Although this eCommerce software does not promise a very high performance without additional plugins, it might be the best option for small stores which don't require much to kick off.
OpenCart offers a powerful catalog functionality and a good order processing mechanism – Tweet This!
OpenCart contains a number of default shipping and payment systems, and also supports multiple store-setup. As a user, you will have access to the OpenCart community which will provide you with the much-needed commercial support for a successful experience. If you're familiar with how WordPress operates as a platform, you'll have a faster learning curve with OpenCart eCommerce platform.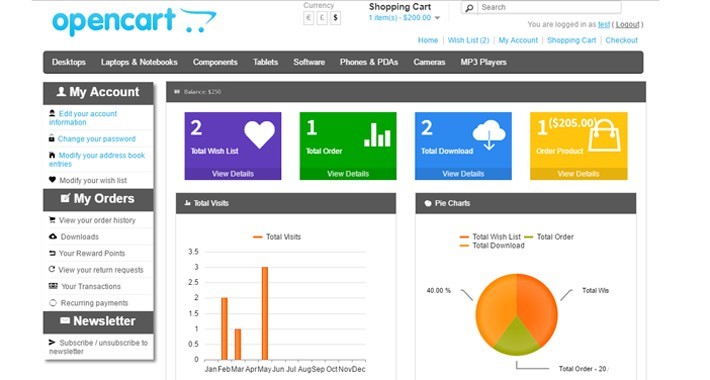 Examples of online stores built on OpenCart
This is a company specialized in Canadian mountain bikes, their components and accessories. Their OpenCart theme has a clean, consistent shop design which instantly makes this store look sleek and professional.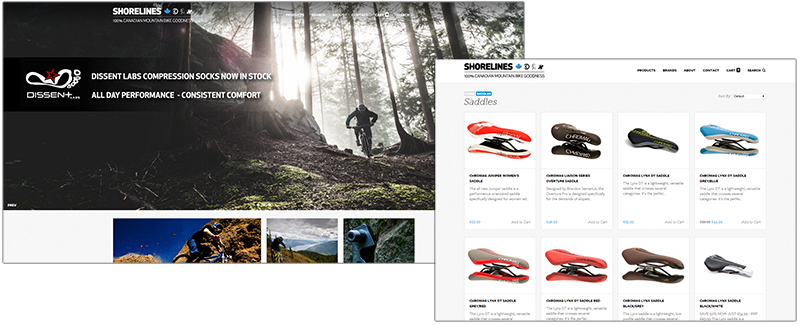 UK Red Cross' online gift shop follows on seamlessly from their main website, keeping a consistent look to the charity's entire online presence.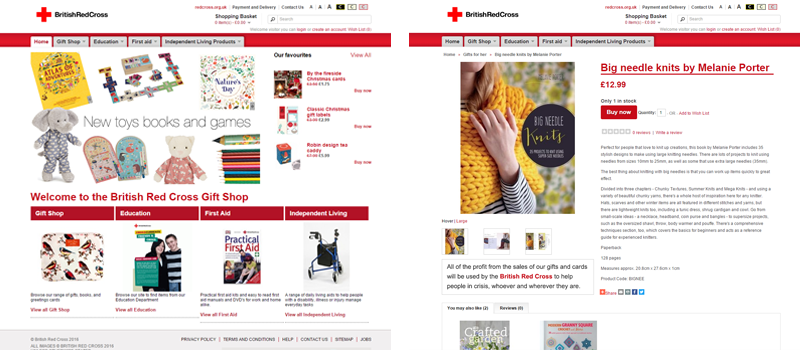 Based in the North of England, Arrowfile's OpenCart theme makes the store exceptionally easy to navigate through their hundreds of products in a matter of seconds.
Pro-s and Con-s of OpenCart
Some eCommerce platforms – such as OpenCart and PrestaShop – have become popular, as they have been carefully designed to include several easy-to-use eCommerce features. On the other hand, these platforms also have their flaws. Let's investigate the strong and missing areas of OpenCart.
| | |
| --- | --- |
| PRO-s | CON-s |
| Supports multiple languages, enabling you to have an international presence. | May create a problem for your SEO campaign by creating multiple duplicate pages |
| Offers a complete set of analytics and metrices – all through the dashboard | Extensions and modules might not always work well with one another |
| Supports 13,000 modules enabling you to manage your store efficiently. | It is difficult to update inventory without a plugin |
| Compatible with almost all payment gateways | Sometimes it offers a slow checkout process |
| Integrates most shipping methods | Scalability with OpenCart somewhat lacks |
| Dedicated technical support | |
| Many add-ons come free of cost | |
PrestaShop vs OpenCart: A Detailed Comparison
Given below is the PrestaShop vs OpenCart comparison across some essential parameters followed by a table comparing the other aspects of these two eCommerce platforms:
PrestaShop vs OpenCart: Pricing/cost
PrestaShop is a free open source platform. However, if you want to buy add-ons, the costs average from $50 to $150 per module.
OpenCart is a free-to-download open source platform and works on the Core+Extensions model requiring add-ons to perform high-level functionalities.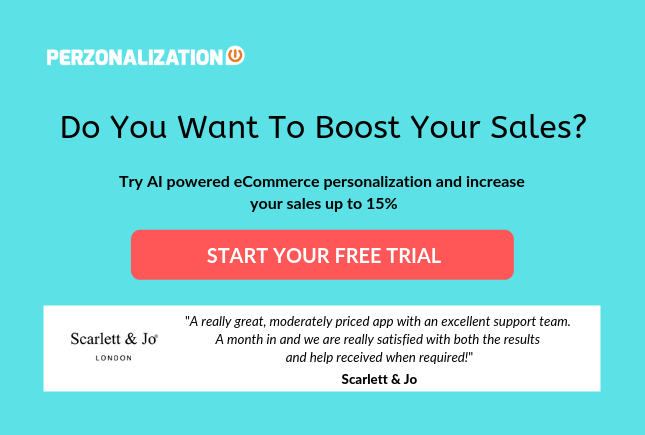 PrestaShop vs OpenCart: User Friendliness
PrestaShop has a customizable front office and an easy-to-use back office, which make this eCommerce software very user-friendly. It also offers several add-on modules to improve its internal functions. It has a sleek dashboard from where you can see your store performance at a glance.
OpenCart is fairly user-friendly because of its well-designed interface. Users don't need to be tech-savvy in order to add, edit or modify within the platform.
Need an AI personalization engine for your online store? Our easy-to-use APIs will help you! Learn more now!
PrestaShop vs OpenCart: Customer Service
PrestaShop has a diversified user community to solve technical issues, discuss upgrades etc. through forums and services. It comes with different pricing plans for different levels of support. The least expensive plan is for $249 per month for 3 hours of support or $399 annually with a minimum subscription of one year, providing only up to 6 hours of support per year.
OpenCart provides dedicated commercial support via its free Community. These communities are free, and you can easily find a developer to address your queries. Its dedicated support has two options – one-time fixed and monthly payment options both costing $99 each.
PrestaShop vs OpenCart: SEO
PrestaShop provides a range of SEO options that allow you to edit pages, generate SEO friendly URLs, rank meta tags etc. so that your products are easily recognized and picked up by the search engines.
OpenCart also offers different basic SEO features such as adjustments in keywords, meta tags, and descriptions. On the other hand,  OpenCart does require a lot of tweaking in its codebase if you want to become successful in SEO. The eCommerce platform also helps you to create out-of-the-box SEO URLs with the help of plugins to boost your SEO performance.
PrestaShop vs OpenCart: Speed
When we talk about OpenCart vs Prestashop performance, we must remember that some of it also depends on the number of products you are trying to put up there and your overall site architecture, hosting etc. It will also depend on the CMS chosen and how optimized are other elements of your online store.
A table of PrestaShop vs OpenCart comparison with respect to a few other parameters are given below:
Parameter
PrestaShop
OpenCart
Customer Experience
90%
95%
Integrations
Integrates with a large number of leading business services and applications like:

Google Analytics

eBay

PayPal

Simplify by Mastercard

Authorize.Net

WordPress

SEO Expert

Amazon Marketplace

Advanced Search 4

OpenCart integrations include:

MYOB AccountRight

PayPal

Authorize.Net

SagePay

Skrill

UPS

WFDS

PayZippy

Next Logistics

MailChimp

Shipwire

Eurostop

Visual 2000 and more

Available devices
Android

Windows

iPhone/iPad

Mac

Web-based

Windows

Mac

Web-based

Company size most suitable
Freelancers, Small, Medium, Large
Freelancers, Small, Medium
Available Support
Email, phone, live support, training, tickets
Email, phone, live support, training, tickets
Company Address
Alionis – 14 avenue de Quebec

91 140 Villebon-sur-Yvette

France

Unit 16, 26/F,

Tuen Mun Central Square,

22 Hoi Wing Road,

Tuen Mun

Hong Kong
Migration from PrestaShop to OpenCart
There are several online tools available for migration from OpenCart to PrestaShop or vice versa. The PrestaShop to Opencart migration plugin is one such tool by LitExtension. This plugin allows you to migrate all your categories, products, orders & customers, and even your passwords and SEO URLs from Prestashop to OpenCart in 3 simple steps. The installation is free but full migration comes for a price that starts from $59. Cart migration is another extension which allows PrestaShop to OpenCart migration.
For your OpenCart to PrestaShop migration, you can choose MigrationPro migration tool. It comes for a price of $64.99 (excluding tax) and gives you 3-months of free support. It has a simple user interface and is fast and secure.
PrestaShop vs OpenCart: Summing It Up
eCommerce systems can be quite complicated and as far as the PrestaShop vs OpenCart debate goes, it is really hard to make an informed opinion as both these eCommerce platforms are hugely popular among eCommerce stores. However, I would certainly prefer the eCommerce themes available on PrestaShop to the ones on OpenCart as it gives a tad bit more contemporary feel. The ultimate decision always lies with you.
Curious to learn more? Take a look at related posts!
Do You Want To Boost Your Sales?
We are Perzonalization and we'd like to help you.
Try AI powered eCommerce personalization and increase your sales up to 15%.