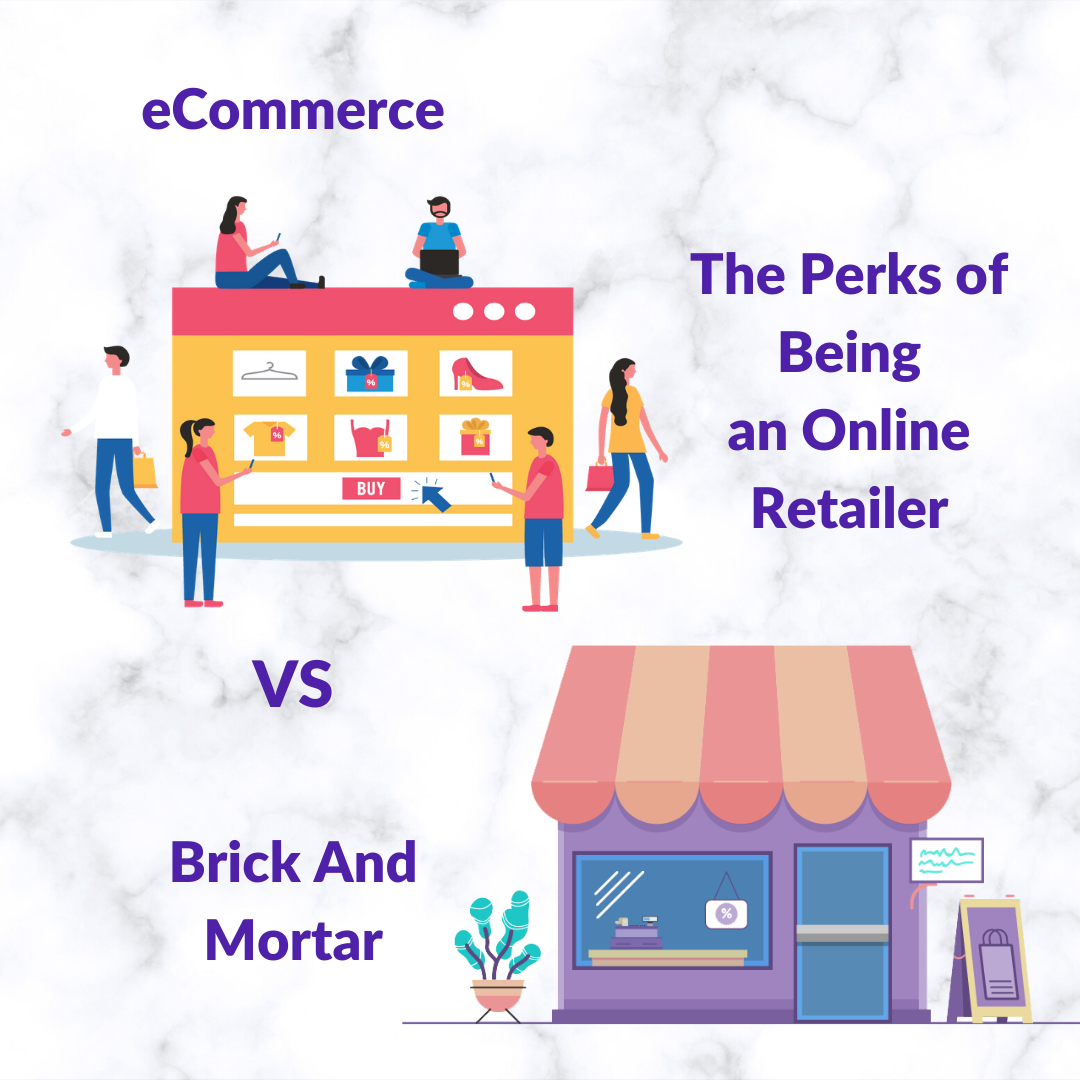 eCommerce vs brick and mortar – is there ever a winner?
Let's look at some facts and figures on eCommerce vs brick and mortar:
According to the U.S. Department of Commerce Statistics, eCommerce sales had a 16% rise between 2016 and 2017 vis-à-vis retail sales, which showed a 2% increase.
Another report suggests,
67% of the millennials prefer to shop online
56% of gen-xers prefer to shop online
41% of baby boomers prefer online shopping
So, it won't be an overstatement that newer generations prefer to buy stuff online instead of walking in to a physical store.
Are you able to showcase AI powered related products, upsell items and frequently bought together products on your online store? To get all of these and more, install Perzonalization for your store now and start your 14 day free trial.
But why has divide become so wide between eCommerce vs brick and mortar?
To understand that, we first need to understand what is eCommerce and why people prefer an eCommerce to brick and mortar.
eCommerce definition
In simple terms, commercial transactions that are conducted electronically on the Internet are called eCommerce or "electronic commerce".
So when people buy and sell goods (and services) using the Internet, and the transfer of money (and data) happens as a result of that, it is called eCommerce.
In this context it is also important to state that the first ever online sale happened on the 11th of August 1994 when a man sold a CD by the band Sting to his friend through his website NetMarket, a then American retail platform. This transaction is considered to be the first example of a consumer purchasing a product from a business through the WWW.
And since then, there has been no looking back!
eCommerce has evolved a great deal to make products easier to discover and purchase through different online retailers and marketplaces. And today everyone starting from small businesses, freelancers, and even large corporations have benefited from eCommerce in some way or the other. eCommerce has helped these people and businesses to sell their goods and services at a scale which was incomprehensible even two decades back.
eCommerce has evolved a great deal to make products easier to discover and purchase through different online retailers and marketplaces. – Tweet This!
Global retail eCommerce sales are projected to reach $27 trillion by 2020.
Let's now look at different kinds of eCommerce models:
Business to Consumer (B2C):
When a business sells a good or service to an individual consumer (e.g. You buy a pair of denims from Amazon).
Business to Business (B2B):
When a business sells a good or service to another business (e.g. eJuices.co is a wholesale marketplace for retailers that are specialised in selling vape products, eJuices ,vape juice and premium eLiquids)
Consumer to Consumer (C2C):
When a consumer sells a good or service to another consumer (e.g. You sell your hand-made soap to another customer through eBay or Etsy).
Consumer to Business (C2B):
When a consumer sells her own products or services to a business or organization (e.g. Influencer marketing where a social media influencer gives a business access to their audience for a fee)
So what is the difference between eCommerce vs brick and mortar?
| | | |
| --- | --- | --- |
| Point of difference | eCommerce | Brick & Mortar Store |
| Location | eCommerce stores don't necessarily include a physical storefront, especially when they begin. | Brick and mortar stores need to have an accessible, central physical storefront in order to be successful. |
| Omnichannel Flexibility | eCommerce stores are more aligned for an omnichannel flexibility with multiple payment methods, social media marketing, online chats with customers and shoppers, and mobile apps. | Brick and mortar retailers often struggle to deploy an omnichannel approach to selling their goods and services. |
| Marketing | Because they operate in the online world, eCommerce stores can do digital advertising (in addition to traditional marketing), which is often more effective as it has a wider reach and greater impact. | Brick and mortar stores would typically use traditional forms of advertising such as television and radio commercials, newspapers, and billboards. |
| Shop round the clock | eCommerce stores allow shoppers to shop whenever they want from wherever they are, because the Internet never shuts down. | Brick and mortar stores can only be open at certain times of the day. |
| Added hassles | While shopping at online shops, one doesn't have to stop at queues or wait to be served or assisted. | In physical stores, consumers always have to take into account some added hassles of standing in line or dealing with crowds. |
| Price comparison | Online shopping allows you to compare prices of products with other online and brick and mortar shops before buying it. | Brick and mortar wouldn't give you the option to compare prices with other shops. |
| Niche products | Hard-to-find products are easily available online. | You need to know the right shop, which sells niche products before you can go and buy. |
All the above-mentioned points of comparison between eCommerce vs brick and mortar are also the reason why more and more people now prefer eCommerce to brick and mortar.
Now, for the more interesting part!
Say, you already have a physical store and now would like to open an online store. Can you do that?
The answer is "Yes".
You can have an eCommerce and physical store together.
eCommerce vs Brick and mortar – How do you start selling online if you already have a physical store?
Top retailers like Walmart, Target, and IKEA have all benefited from eCommerce sales and revenues in the last decade – and all of these started off as traditional brick & mortar stores. There are few things you can do to diversify your physical store to an online one.
Pair with a reliable shipping partner for a seamless and hassle-free shipping of your products.
Leverage technology and track your customer data with the help of loyalty cards. And then personalize their shopping experiences with that data.
Use online stores and apps to make the in-store experience more comfortable. Target and Walmart released their in-store maps on their apps for their Black Friday Sales.
Then again, there are brands like Warby Parker, Everlane, and Wayfair, which were established as online brands, and are now turning to brick and mortar as a new way to connect with their audience. The physical versions of such stores allow customers to see, touch and experience the products and brands, which they have only seen pictures of. This in turn creates a deeper engagement and increases brand loyalty. You can:
Offer local pickup after the customer has bought online
Offer better deals in-store
Sync your online and in-store efforts (discounts, sales etc.)
You can continue to run your brick-and-mortar store while diversifying your business' revenue streams by introducing things like dropshipping where you don't have to hold stock of goods, and you can still participate in the eCommerce marketplaces by selling your products that are in demand.
Some other ways of aligning your online store with your brick and mortar store would be:
Sharing credit between your eCommerce and brick and mortar sales to ensure that both your online and physical stores are two sides of the same coin. This can be as simple as crediting your physical store for any online sales that are shipped to their post codes.
Adopt the "buy online, pick up in-store" strategy.
Design and promote an app to complement your loyalty programs with special features.
Encourage shoppers to make returns in-store.
Combining eCommerce and Brick and Mortar – The best platforms
With the global penetration of the Internet in all spheres of business resulting in a large number of web and technology-savvy consumers has opened new doors for combining eCommerce and brick and mortar. eCommerce is currently prevalent in manufacturing and distribution systems. And there are some platforms that have made it possible for businesses to offer personalized online experiences to their customers alongside their physical stores. Making an eCommerce store for a physical store is quite easy if you use one of these eCommerce platforms.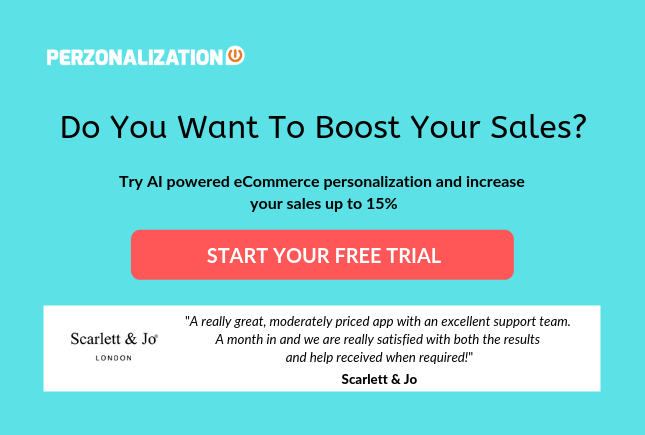 Let's look at some of them here:
Shopify
Shopify is reputable for enabling online retail stores to focus on mobile shopping and social commerce. The platform has consistently stayed abreast with emerging online shopping technologies and trends. It also allows eCommerce stores to use their social media platforms to attract their customers. Additionally, Shopify also offers collection of plug-ins, extensions, and themes for building online retail stores. For a bare minimum of $9, retailers can turn their Facebook pages into online retail stores. Shopify POS application – which is available for iOS and Android – helps retailers to sell in physical locations including markets, fairs, and pop-up shops. The additional hardware for Shopify POS even supports barcode printing and add-to-card via scanning feature. So in summary, an online Shopify owner can easily build a bridge between his online and offline stores via Shopify.
Magento
Since its inception in 2008, Magento has always offered scalability and reliability to eCommerce stores. Reputed brands like Burger King, Liverpool F.C., and Huawei trust Magento with their online stores. Unlimited customization, over 9,000 extensions and plugins, and exciting features like social media extensions and themes make Magento one of the most preferred eCommerce platforms. It is also possible to integrate your physical store with Magento by using a POS (point of sale) system and using a store locator.
BigCommerce
BigCommerce powers more than 55,000 online shopping sites. Brands like Toyota and Martha Stewart are on BigCommerce. Suitable for both big and small businesses, it is also ideal for online retailers who don't have basic coding skills. With BigCommerce, eCommerce stores can utilize both its built-in features and integrate their online stores with Google, eBay and Facebook as well. BigCommerce doesn't have any transaction fees. As it allows you to connect your online store with leading point-of-sale solutions like Square and Shopkeep, you will have the chance to combine your webshop with your brick and mortar store.
WooCommerce
WooCommerce is the most popular WordPress eCommerce plugin. And it's free. Packed with features, and perfectly integrated into your self-hosted WordPress website, WooCommerce allows you to add powerful shop facilities to your WordPress website with this free eCommerce plugin. Powering over 24% of all online shops, WooCommerce helps you sell everything seamlessly. Woocommerce supports various POS plugins (i.e. Lightspeed and WooPOS) that help you integrate your online and physical sales channels.
PrestaShop
Powering more than 200,000 online shops, PrestaShop is clearly on a mission to provide world-class eCommerce solution through open source innovation. The company provides software that allows you to have a fully functional online store at the lowest cost possible. The PrestaShop open source community includes 700,000 merchants, developers and web agencies from around the world. It is also the proud winner of the 2014 Best eCommerce Solution for SMB, from CMS Critic. Prestashop Modules shop accommodates several point of sale applications such as Rock POS, Dejavu and Idnovate that will enable integration between your online and offline channels.
All the above-mentioned eCommerce platforms have the capability to scale, unify, and maintain core eCommerce business operations – including front-facing selling of products and services and taking care of the back-end functions of managing inventory and customer order history etc. For a more detailed comparison of some of the leading eCommerce platforms, you can go here.
eCommerce vs Brick and mortar – Will eCommerce overtake physical retail?
There have definitely been some challenges for the physical retail sector, and online retail has made its impact felt for sure; but it's just not yet the deathblow to brick and mortar that some people make it out to be.
There have definitely been some challenges for the physical retail sector, and online retail has made its impact felt for sure; but it's just not yet the deathblow to Brick and Mortar that some people make it out to be. – Tweet This!
Let's not forget that both eCommerce and brick and mortar have the same goal and that is selling goods and services for a profit. And both pretty much run on one principal, which is customer satisfaction. So, in order for any shop (online or offline) to be successful, it needs to attract customers and then keep them loyal.
The biggest advantage of brick and mortar stores is an eCommerce store's greatest disadvantage – face-to-face interaction with customers. If you are in front of your customer, obviously you will be in a better position to use your selling techniques and make a customer buy the product. But on the other hand, what acts in favor of a digital store is technology. Digitization is something, which is not only popular today, but also useful, and businesses are beginning to understand this fact.
Although eCommerce has been growing consistently, whether or not it will win the battle in the eCommerce vs brick and mortar debate is still to be seen. However, what is certain is that; a more "blended" kind of business model where both of these channels converge is needed. Today's retailers have come to realize that, to properly compete, they need to have a presence everywhere, both online and offline. So, the current conversation is not about eCommerce vs brick and mortar, choosing the "type" of retail channels but about discovering the methods that help retailers understand the needs of their consumers and bring the best service to fulfill those needs.
eCommerce vs Brick and mortar – The Final Word
The future of shopping is sure to be digital, but that doesn't mean that it will look too different from what we're experiencing today. The important thing to remember here is that no matter how shopping changes, some things will always be important, and these are;
The importance of data and data analysis
A personalized shopping experience
Engaging relationships with your customers,
Streamlined and technologically savvy business process
As long as you have these, eCommerce vs brick and mortar doesn't matter, success for your business will be guaranteed!
Curious to learn more? Take a look at related posts!
Do You Want To Boost Your Sales?
We are Perzonalization and we'd like to help you.
Try AI powered eCommerce personalization and increase your sales up to 15%.