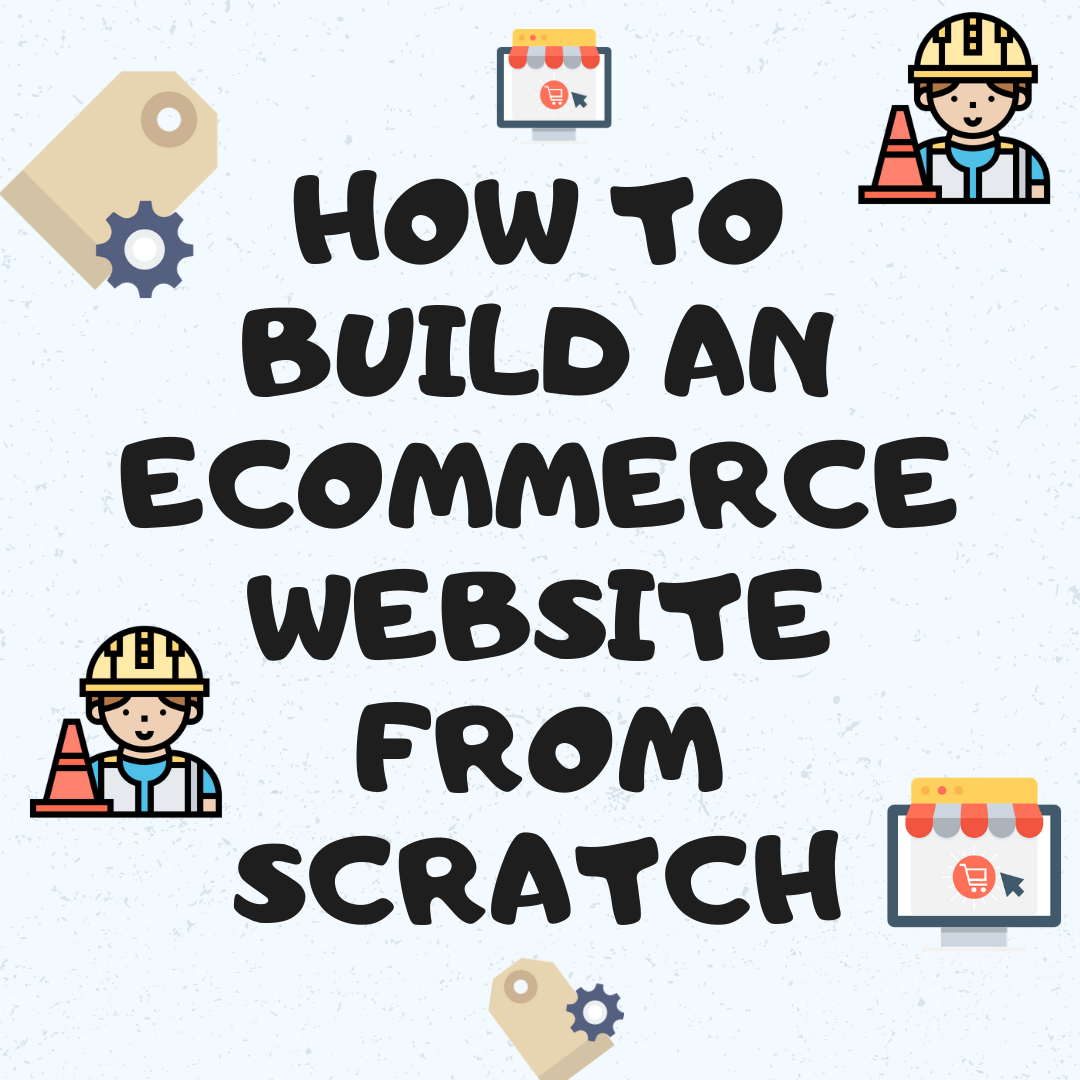 Many entrepreneurs are currently wondering about how to build an eCommerce website from scratch. Nowadays it's easier than ever to build your own eCommerce website and start selling products online. Building an online store is a fantastic way to make extra bit of money. But it's very difficult to figure out where to start. By the end of this guide, you will have all the relevant information on how to build an eCommerce website from scratch.
Download this free eBook and learn about the best eCommerce websites.
No worries! We have some great news for you today. If you are thinking on how to build the best eCommerce website, you don't need a large amount of money, time or technical knowledge.
With the knowledge that eCommerce sales account for 17,2% of the whole online sales and the fact that online sales is growing by 13,7% on a yearly basis, it's enough for you to figure out that it's never been a better time to get started.
eCommerce sales account for 17,2% of the whole online sales and online sales is growing by 13,7% on a yearly basis. – Tweet This!
In this golden guide, we will explain the steps that you need to figure out on how to build an eCommerce website from scratch.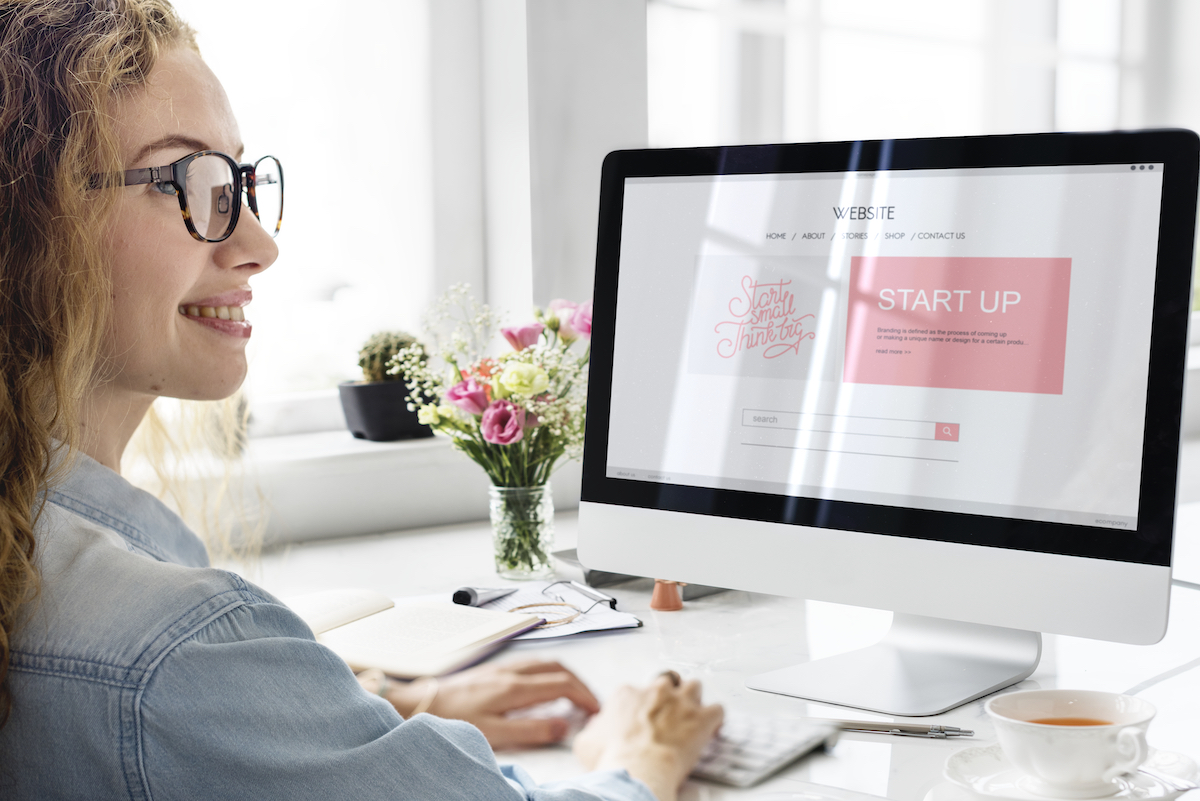 How to Build an eCommerce Website from Scratch
Even if you have never built an eCommerce store before, you can now learn how to build an eCommerce website step by step with this golden guide.
It's a little bit of preparation work to do before you start to build your online store.
You must be careful with this stuff because it will be your foundation for webstore.
So, let's get a deeper idea on how to build an eCommerce website from scratch.
1- Market Research and Niche Finding
First of all, to start selling online you need to have a physical product to sell. But, for sure it would be very disappointing to have a product that no one wants to buy. To avoid this, you need to spend a little time in order to find the best product idea and of course the right market to sell your products.
The right market research will always lead you to better results.
You might align yourself with products that are currently trending. By getting into a trending niche at the right time can help you in the short and in the long term as well.
The thing that you need to take care of is that, you shall not step into a declining trending niche. Instead you need to find products that are currently trending.
There are many tools to help you with this process. Some of these are Google Trends znd Trend Hunter.
As you have narrowed down your product list to a niche, it's time to go a step further.
Now you have to validate your ideas in the marketplace.
First, check out the Amazon bestseller list in the product category of your choice. Then, spend some time reviewing through the products to see what people are selling. Look for product and the customers' reviews to see if there are any unwanted issues with the existing ones.
Second, look over Ubersuggest. This is a keyword research tool that will give you many actionable data just without spending any cent. Afterwards, type your target keyword and you'll receive a list of related keywords and their search volume. This for sure will help you to determine the overall size of your potential market and maybe even give you a few ideas for products.
Picking a niche and choosing the best products to sell are the two prerequisites if you are confused on how to build an eCommerce website.
2- Get ready to sell
It's important to choose a light product, as during the early days of your online store you will do all the packaging and shipping by yourself. This will make your life easier in the sense that you''ll be able to get better product margins – which is a crucial point in the very beginning.
One other important point that you need to consider is prototyping. We may also call this a beta product. It will not be possible for you to find the perfect product at the very first shot, so you'll need to be ready to make several iterations before you end up with a good product to sell. Try to gather as much customer feedback as possible as feedbacks will help you to understand if the product you choose is right if you need to abandon that one and move to a new item/niche.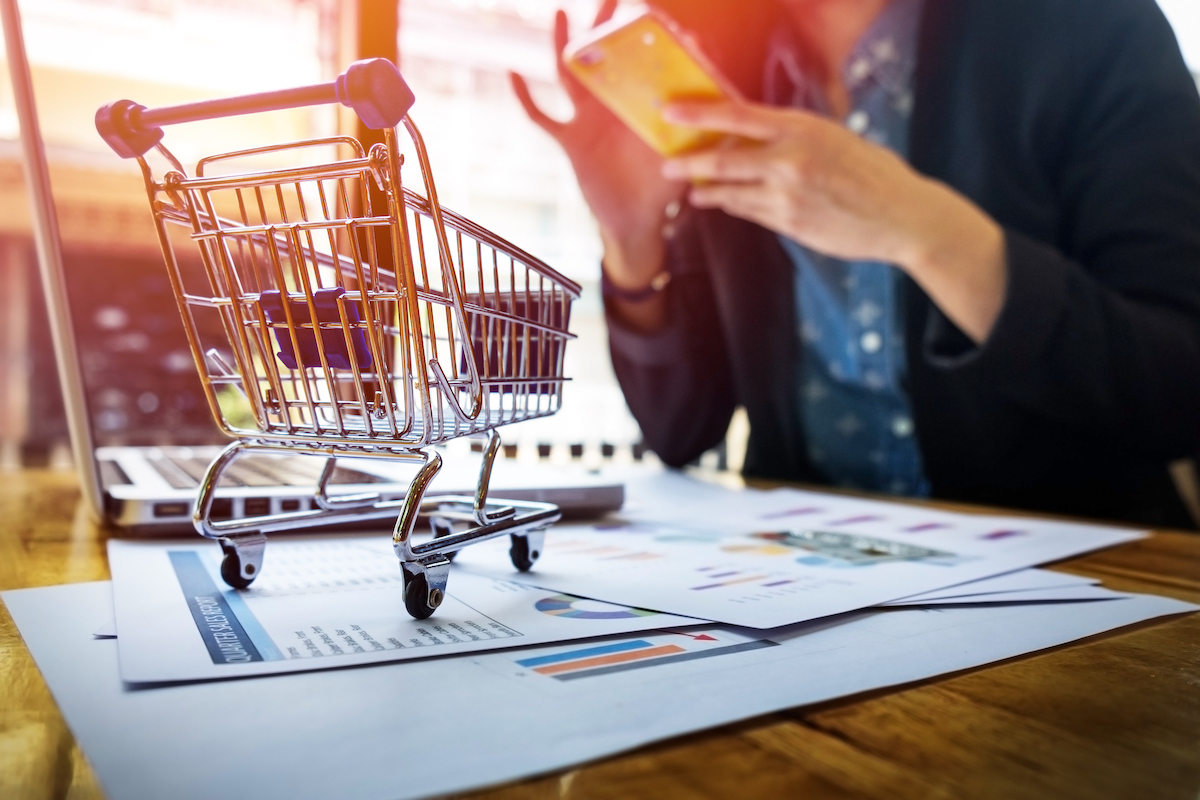 3- Don't skip the domain
Before moving forward, make sure that your company has a good domain and this domain is available just from the beginning. If you ensure this, you won't need to undo or redo anything.
Many entrepreneurs are missing this step while they are planning their business.
Namecheap is a quiet good domain registrar, which will help you to search for domains. The registration process is also quite smooth enabling you to finalize the steps in a fast fashion.
Many business owners use Namecheap as a domain registrar to manage their domains.
Once you are managing dozens of domains, keeping them in the same and organized location will help you a lot. But if you only have one or a couple of domains, buying them from a hosted platform is a great solution.
For example, Shopify has a feature through which its merchants can buy their domains. If you use that option, Shopify guys are also able to configure the domain for you. That is very easy and it serves as your first step if you are wondering how to build a Shopify store.
4- Find your perfect eCommerce website builder
There are many eCommerce platforms which make things easier for you if you are wondering how to build an eCommerce website.
Ecommerce website builders/platforms are software tools which help you to build your perfect online store without the need of advanced skills, coding knowledge or dozens of computer screens.
They give you everything and all you need is a great Internet connection and a great business idea.
There are many online store builders i.e. Magento, WooCommerce, Shopify, Quick eSelling, OpenCart, BigCommerce. If you are willing to establish a marketplace, then Yo!kart Multi-vendor Marketplace Software comes up as a great option.
While some of these online store builders are cheap, some are expensive, some are reliable and some are not easy to use. Thus you need to review several eCommerce platforms before choosing the one that suits your business' needs.
Shopify and WooCommerce are the most popular ones as these two platforms together make up nearly a third of the online stores. If you have little resources and looking for the best way to build an eCommerce website, then you can give Shopify or WooCommerce a go.
But you can be sure that you'll have a long list of eCommerce platforms to choose from if you want help to get you started on your eCommerce journey.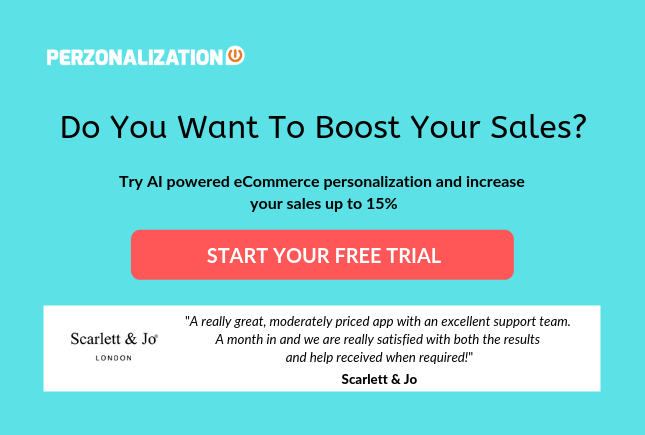 Why Should You Use Online Store Builders?
The days that you needed to invest chunks of money on a computer programmer to help you start an online store are gone.
Online store builders literally enable you to build an eCommere website in 5 minutes.
With the online store builders, you can easily host your store and give it a place to live on the Internet. They let you buy or connect your domain name. They are always taking care of your online store to prevent it from crashing, and also, they are using SSL certificates to protect the privacy of your customers. Most importantly, they let you sell a wide range of products, from physical to service based goods, and provide you all the appropriate marketing tools to promote your business.
Ecommerce website builders are incredibly easy to use, as recent studies have demonstrated that almost 83% of the users are capable of using website builders.
We know that the choice of the eCommerce platform could be very overwhelming.
BONUS: Having researched most of the eCommerce website builders, we are in the position to explain most of them with our great guide. Don't have time? No worries, we also have a video for you! 🙂
Making an online store is also possible with a code editor like WordPress and of couse a platform like Magento.
The separating point here is that WordPress needs much more technical skills when it comes to store building. You might need to hire a developer and this tends to be very expensive. Magento also needs a little more technical knowledge to start selling and to execute the daily eCommerce tasks.
Note that if you have big dreams and you want a giant store, Shopify could be a great option for you. It helps you sell in bulk and have some powerful analytical tools to help you with your marketing efforts, your financials and of course in the assistance of online visitors.
BONUS: If you are curious about the benefits of Shopify, check our article here.
Otherwise, if you want an online store just to sell a few products, Wix or Squarespace could be great options for you. They are super easy to use, give you a freedom to customize your website and of course a great capacity to sell online.
If you are very serious about selling and succeeding online, you'd better test your eCommerce website builder. Almost every single platform offers a period of a free trial, so you are able to check them out.
Remember that a platform is super great when it only offers everything that you need. Once you decide on your need, spend some quality time on picking up the best one for you.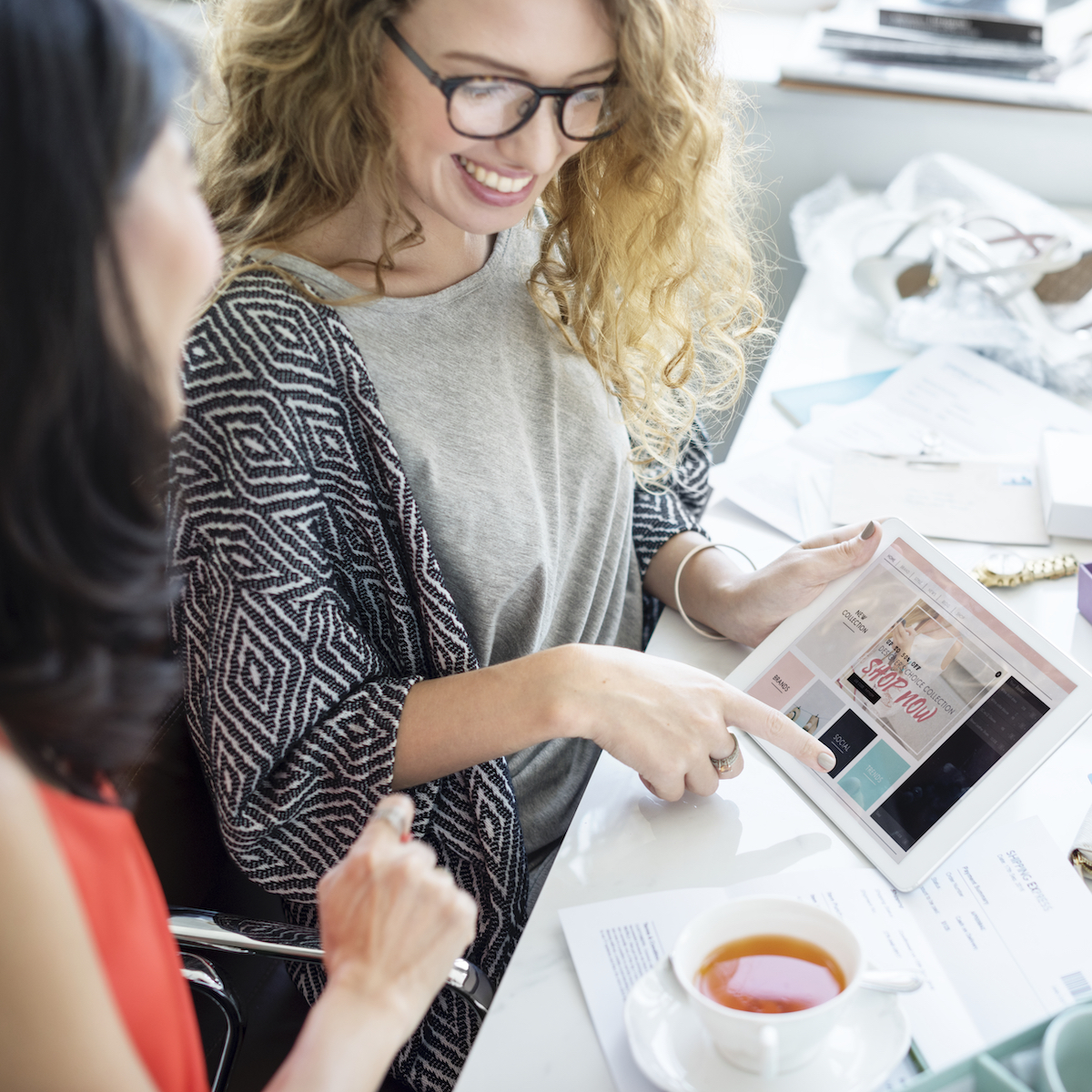 5- Find a theme that matches your eCommerce vision
To save even more time, you might like to purchase a theme that matches your taste. There are many eCommerce theme providers like Theme Forest, Template Monster.
From an eCommerce perspective, it's important to pick a theme that best fits your needs .
Don't spend time on reinventing the wheel. Rather than building everything from scratch, download a template. Studies say that customization process can take long and can be frustrating for you.
So, if you can find a theme for your store, you can be sure that you will be avoiding some serious headaches.
From this guide, you can find the best themes for Shopify.
6- Launch your store
If you have done everything – mentioned above – on how to build an eCommerce website from scratch, this means that you have already put a great amount of effort and you are ready to finally launch your store. It's very crucial to fully polish your store before launching it. You only have limited chances to make a great first impression and gain your first fans.
Don't be very sceptical on spending some time on double checking every page of your online store. There might be a lot of typos, broken links, or other major mistakes that could turn away your visitors.
Also, be sure that your purchase process works as it needs to be. You can do this by giving some test orders as if you are a real customer. It would also be a great idea to have other eyes look through your store.
Once you are satisfied with all of the pages and processes of your store, you have to congratulate yourself!
You are now very close to be fully packed on how to build an eCommerce website from scratch!
7- Plan your marketing strategy
If you don't have any existing social media channels for your eCommerce store, or a list to promote your website, probably you won't get the traffic that you desire.
It's very important to have a planned marketing budget when you think on how to build an eCommerce website from scratch.
There are some methods that will help you step into your audience very quickly.
With an eCommerce store live, you have a very big potential on creating content. You should think of creating content to educate your audience, or content to get backlinks and social shares for your business. Remember that content marketing will be a great traffic source in the long term.
By using social media, you can increase your brand awareness and of course drive traffic to your online store. There are many platforms available online but as studies revealed, Instagram and Pinterest are the most preferred ones because of their high conversion rates. There are also some mind blowing social media facts you need to know to market your store in the most effective way!
Every eCommerce marketer would prefer to use free promotional methods to drive traffic however spending a few bucks for advertising to accelarate your store's growth is also a good idea. Google, Facebook and Instagram provides several advertising tools for online retailers. Targetted advertising is also possible on these 3 platforms helping you spend your budget in a smart way.
We can't go without mentioning the importance of influencer marketing during the process of how to build an eCommerce website from scratch. It is known that there are many stores, which owe their success to influencer marketing. Influencer marketing is the process of reaching out to influencers of social media and having them to promote your brands or your products to their audience.
Usually influencers need to be backed financially but there are also some accounts that can mention your products just for free!
How To Build An eCommerce Website From Scratch: The Final Words
Hopefully up until now, you have a better understanding on how to build an eCommerce website from scratch. We know that this is a long process that requires some patience and a lot of hard work, but you can be sure that you will gain your rewards in the long term.
If you still truly want to start your online business after gaining the appropriate knowledge on how to build an eCommerce business, all you need to do is to get started.
Use all of the information in this guide and don't be afraid to fail. You must keep on moving every single time.
We have summarized the basics on how to build an eCommerce website from scratch.
Does this guide answer your needs on how to build an eCommerce website?
If yes please give it a share 🙂
Also, if you want other steps to be included here, just tell us and we will be more than happy to add them! 🙂
Curious to learn more? Take a look at related posts!
Do You Want To Boost Your Sales?
We are Perzonalization and we'd like to help you.
Try AI powered eCommerce personalization and increase your sales up to 15%.