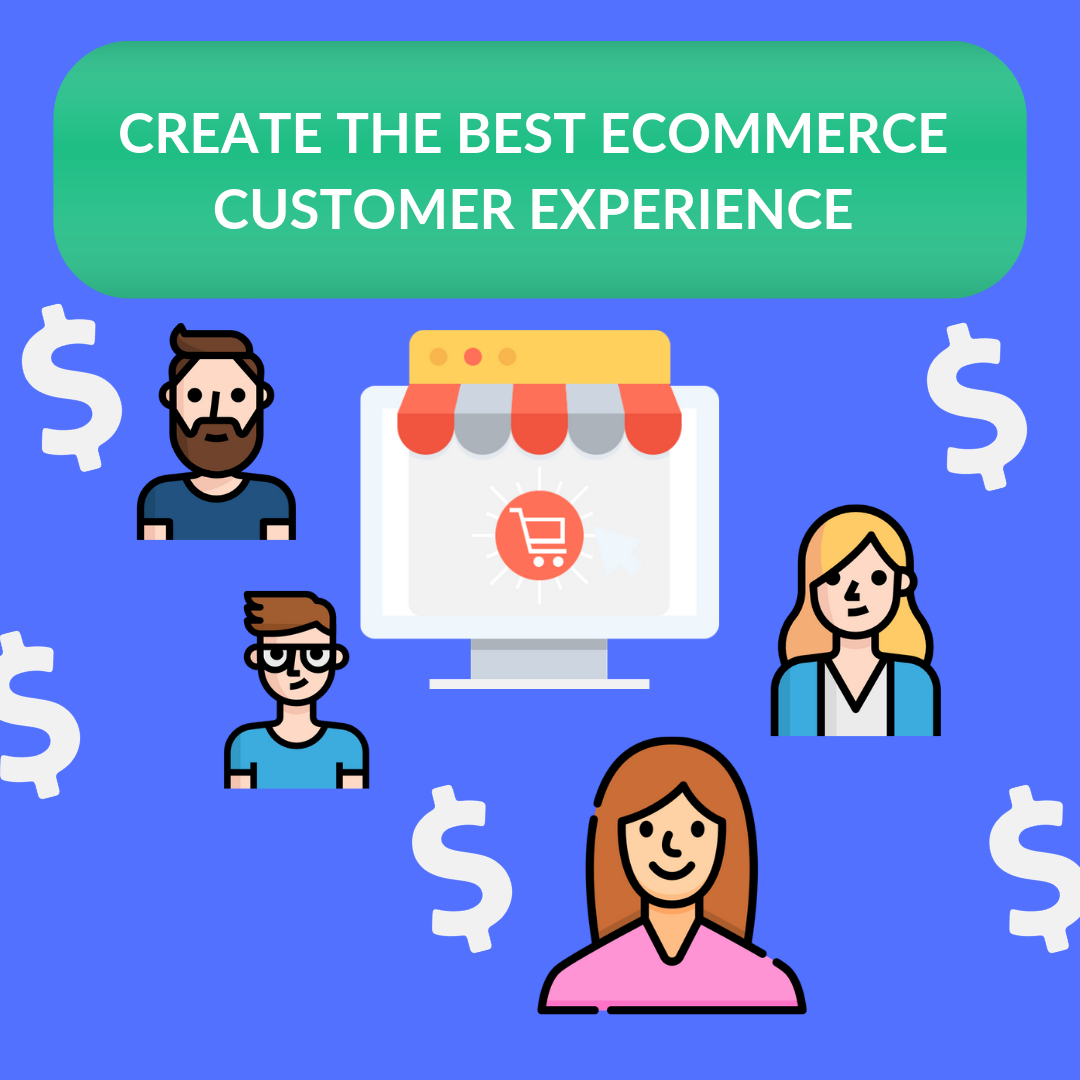 Nowadays, the ways of offering a great digital customer experience are changing rapidly. Things are changing very fast and for sure they are getting more complex. Technological advances and new eCommerce customer experience strategies arise every day. They make it easier for people to interact online, while creating many new ways. And providing the best eCommerce customer experience should be a "must do" for online businesses that seek to gain loyal customers.
Online businesses may get lots of inspiration from traditional brick and mortar businesses in the sense that physical stores have long been managing face-to-face customer interaction with great success. Learning the methods of customer engagement is a must-have for online stores in order to provide the best eCommerce customer experience.
Download your guide and learn how to be a Tony Stark in Digital Marketing.
An online store that is able to offer the best eCommerce customer experience and execute some great social media and digital marketing practices can easily defeat its traditional brick and mortar competitors. Because – in this environment of advancement –  traditional businesses are not very successful in terms of keeping up with the recent developments when compared with their brand new technology-savy rivals.
What is Customer Experience in eCommerce?
Customer experience is the interaction that the customers have with the brand. This involves every channel. And customer experience management is how a company handles and improves these customer experiences.
Customer experience is the interaction between the customer and the brand in every channel. – Tweet This!
In the aspect of eCommerce and online retail world, eCommerce customer experience management is the way that a company manages the experience and interactions with its online customers.
According to Bain & Company, nearly 90% of CEOs believe that their companies offer the best eCommerce customer experience but only 10% of the customers agree to this. This means that there is a huge gap between what businesses think and what customers want.
With the competition that is more than ever today, customers are in the ocean of choices and they can easily get lost or quickly jump to another business.
This means that businesses need to develop a unique customer experience strategy to acquire customers and also to keep them coming back.
If you want to build up a loyal customer base, you have to invest in customer experience.
Here are some eCommerce customer experience trends!
Relax, take a drink and start exploring.
It's not late for anything! 🙂
How to Create the Best eCommerce Customer Experience
There are various ways to creatively offer the best eCommerce customer experience that will generally increase customer loyalty and ultimately boost your profits.
You need to think about a long-term strategy to improve your business and answer to the needs of your customers in real time.
So, let's jump in!
-Invest and Always be Aware of the Power of AI and Conversational Commerce
There is no doubt about the role of personalization if you want to improve your customer experience. With the continuous advancement of AI, some great state-of-the-art solutions, like Perzonalization, have been built to carry eCommerce one step further.
The revolution in the eCommerce world, changes the customer expectations and the customer experience requirement for eCommerce websites. Brands must keep in pace with these advancements and be the "digital assistants" of their customers. Otherwise they will face the possibility of extinction.
Conversational eCommerce is the onsite chat, direct messaging and Facebook messaging. If these terms are not familiar to you and you haven't started using them yet, this means that you are not preparing your brand for the future. These features can be utilized through your eCommerce website's support tool. After the utilization, you will have an increased customer support efficiency. Also, you will be able to have a personal conversation with each one of your customers and help them complete their purchases. This means offering a great experience.
Aviance Airlines is a great example in this case. They use an intelligent chatbot called Carla which uses the latest AI technology to establish great customer relations and boost the best customer experience for each one of the customers. This gives a chance to the company to make a difference in its market and for sure offer the best eCommerce customer experience.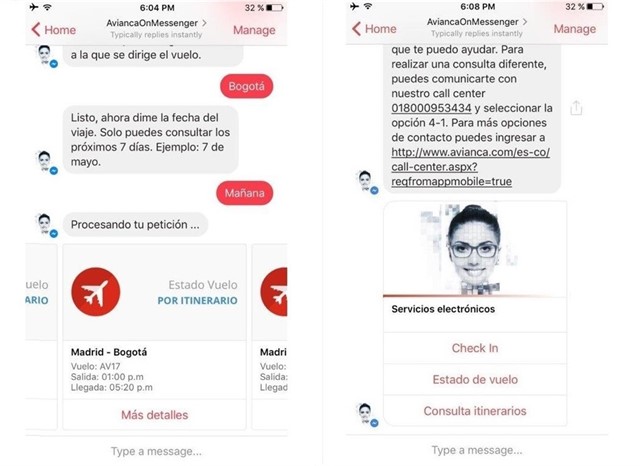 -Digital Experience Optimization
To make it clear and remove any confusion, we will also need to explain Conversion Rate Optimization, here.
The traditional way that eCommerce companies optimize their websites and apps is called Conversation Rate Optimization or CRO.
The digital teams are always searching for some opportunities that can improve particular metrics on their online stores. Conversion rate is one of those metrics. They are always researching and testing the different suggested methods. The important point here is to understand if the method is helping your store in terms of uplifting revenues.
Conversion rate optimization is a short-term strategy when it is only implemented to something very specific – for example, to the product or check out pages.
Conversion optimization focuses on optimizing conversions, not experiences.
The new and customer centric approach is digital experience optimization.
Digital experience optimization is an eCommerce improvement to advance digital experiences and offer the best eCommerce customer experience.
First of all, you need to gather the data of your online store and analyse the trends around customer experience journey. When a problem occurs, and effects the customer experience, you need to watch your sessions and review customer feedback to completely understand the problem. Only after a careful eCommerce customer experience analysis, you can have a full knowledge of the problem. When you find out the problem, it's time to directly fix it or to test a new method and to make a more personalized approach.
This digital experience optimization strategy is customer centric and removes the emphasis on guesswork.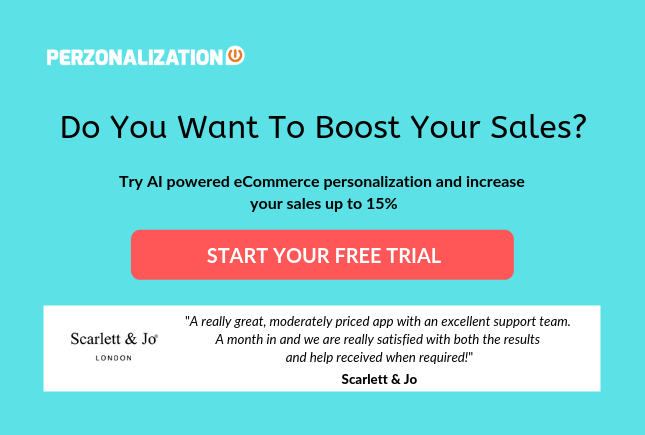 BONUS:
You always have to think about new strategies that will increase your conversion in order to grow your eCommerce business. But you need be careful. These strategies could affect the value of your brand.
Recent studies have released that customers want the brand to be more aware of relevant cultural issues and that their purchase and loyalty does not only depend on the products and the services of the company.
High sense of purpose is very crucial for the valuation of your brand.
Many eCommerce leader brands, do not offer holiday discounts anymore. They believe that giving discounts all the time can hurt the value of your brand.
This was a common strategy used by many eCommerce brands during the past few years to improve conversions. If done correctly, it can still work but you need to be careful. You can use smarter discount strategies. Setting targets for your customers is a great idea. For example, you can offer an X gift after making a purchase worth of $50 or offer a Y gift and a free shipping after making a purchase worth of $100.
To make all of these work, you need to have a great on-site navigation.
-Improving the navigation on your eCommerce Website
Online shoppers fall into three different categories based on their expectations, intentions and needs.
There are some people that already know what they are looking for. These customers will go directly to the search bar and type the name of the product. So, make sure that you have one and it is placed strategically. And of course, auto complete will help them remember the exact name.
There are some online shoppers that only browse your online store. These shoppers need a variety of sorting options, such as price range, material, color, size. You should develop a very responsive filtering page which contains any possible filtering option for your products.
And finally, the are some online shoppers who have some criteria for their product but actually they don't know what they exactly need. You may include some product features in the filtering pages to assist these shoppers and help them find the perfect product.
Your main task is to fully utilize the digital customer experience technologies. 🙂
-Delight your Customers
To stand out in this crowded eCommerce world, you need to offer the best eCommerce customer experience. Your customer must know that you appreciate him/her.
Here are some elements of eCommerce customer experience that you can use:
Thank you notes: Thanking your customers personally can mean a lot. This will strengthen your relationship and for sure make you stand out. Handwritten notes are powerful ways to thank your customer for making a purchase from your store. There are huge benefits for companies that do this. You may insert these notes inside their packages. This method is also very cheap as the expense is equal to the cost of a piece of card.
Send free items to your customers: Feeling special is very important for your customers and including some freebies will make them feel very special. This extra little expense will for sure, pay off in the long term. All you need is just to show your appreciation with a little surprise.
Recent studies have indicated that sending free items have boosted sales by %2000. And an article from Journal of Marketing found that people, who get a free item, talk about it more and this generates a free word of mouth marketing across social media channels.
Reward your customers and offer a loyalty program: You may want to reward your customers for sticking to your brand and offer them a loyalty program.
Customer loyalty programs are tested and proven methods if you want to grow your market share.
Customer loyalty programs are tested and proven methods if you want to grow your market share. – Tweet This!
Studies have released that gaining new customers costs approximately 15 times more than selling to existing customers. And we have to underline that existing customers spend more than the new ones. So, it is very important to keep the right customers happy.
Here is a great example of Sephora. They have developed a point system which offers one point for every dollar.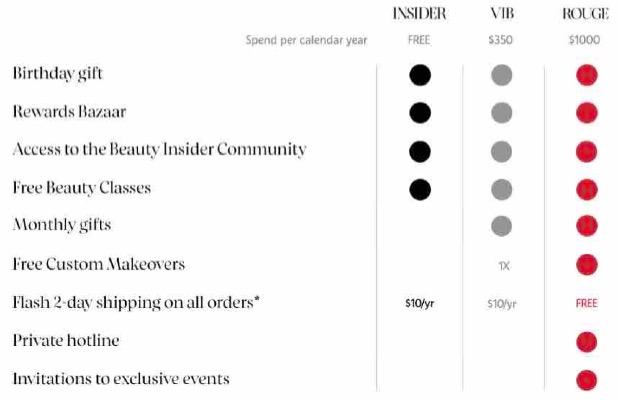 Creativity matters in receipts and order confirmation emails: These are some common documents that are sent after an order is made. So, don't make them boring. You need to make your customers smile when they open your order confirmation email.
FAQ page: This page is very crucial to help your customers during the sales process. And for sure will save you a lot of time.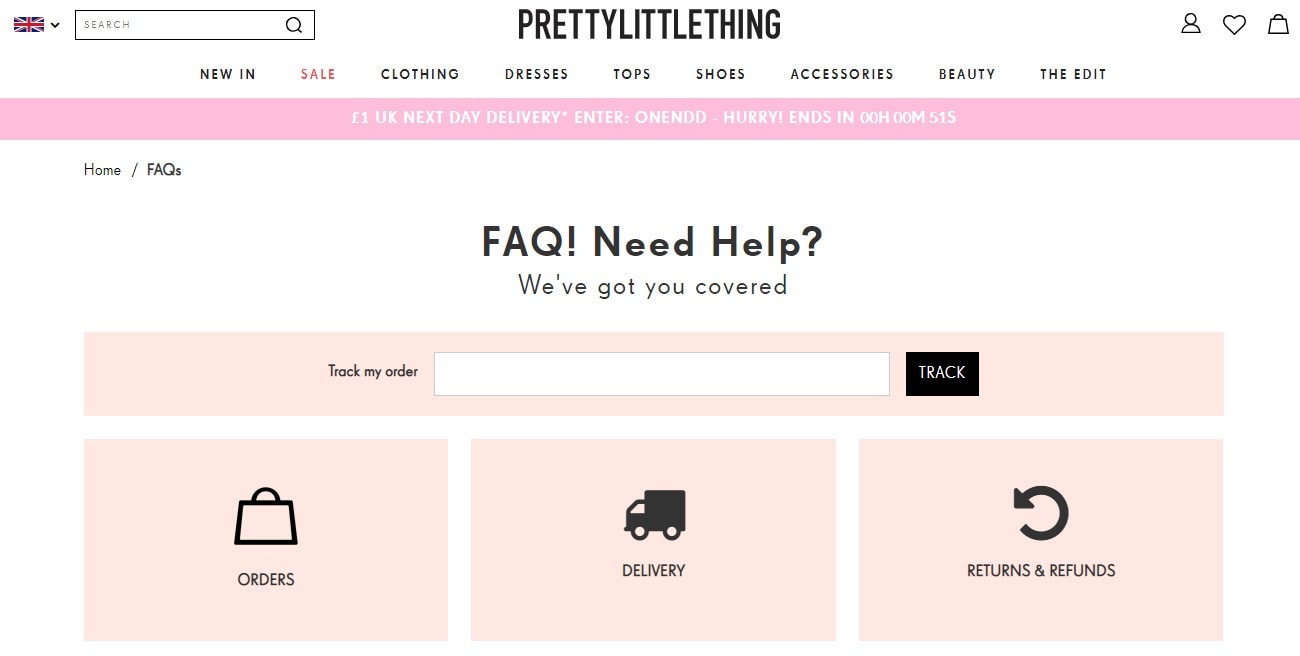 Don't forget the birthdays of your customers: This is a great opportunity to make your customers feel very special. You will show them that they are very valuable for you. You may want to include a discount code special for their birthday, which will make them feel really unique and encourage them to purchase from your store.
Studies have indicated that there is approximately 88% positive reaction to birthday messages which converts to brand loyalty.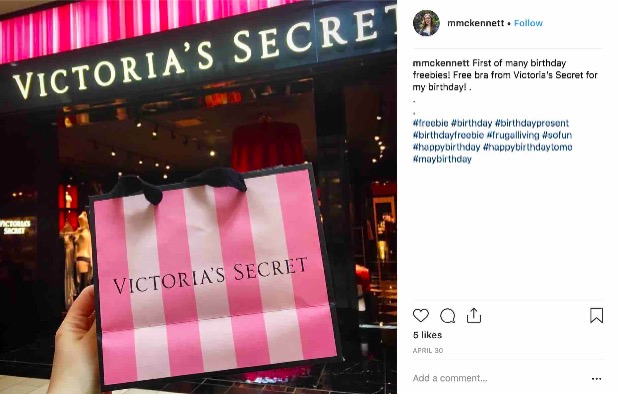 Repost your customer's content: This, for sure, is a great way to show your appreciation to your customers. It drives a viral growth.
A recent study from Crowdtap demonstrated that user generated content is 35% more memorable, 50% more trusted, and 20% more influential.
There are many examples of brands that create their own hashtags and encourage customers to post using them. As these hashtags grow in time, they become great platforms and customers are the free marketers of the brands as they post their own styles.
This encouragement will help you create a great brand awareness and also build a great content library for you. You will never run out of fresh content.
How To Create The Best eCommerce Customer Experience: Final Thoughts
Creating the best eCommerce customer experience, is a great way to retain your customers and always keep people talking about your brand.
The first step to offer the best eCommerce customer experience to your customers in this digital world, is to gather the right data, and have a strategy for your steps.
We have summarized some of the tips regarding offering the best eCommerce customer experience.
If you think that we have missed some points, please send us a message and we will be more than happy to add them into our article. 🙂
Do You Want To Boost Your Sales?
We are Perzonalization and we'd like to help you.
Try AI powered eCommerce personalization and increase your sales up to 15%.