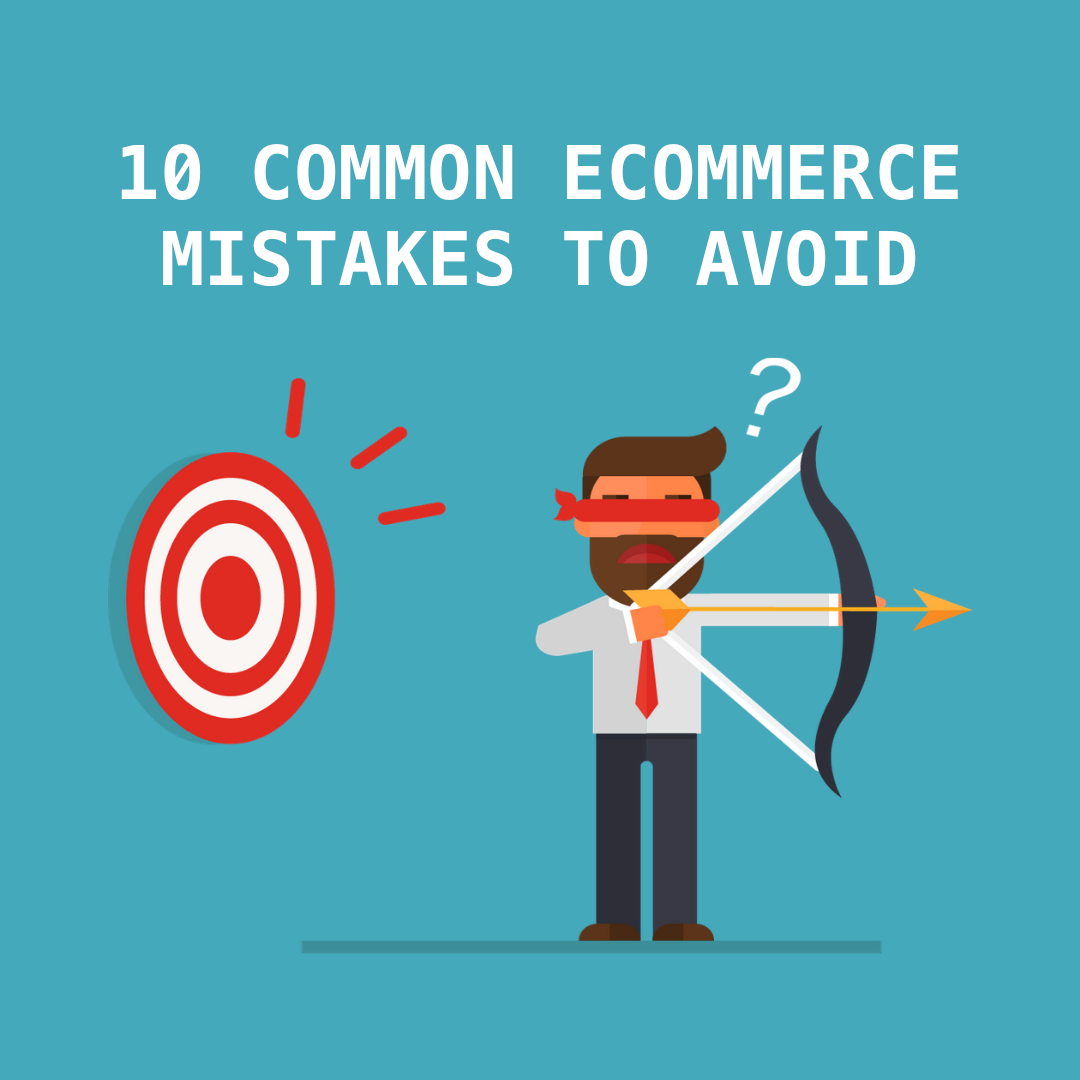 If you are an online merchant, you surely know about Fab – an online flash sales retailer that reached one million users in just five months after its launch in 2010. But after a few tumultuous months, the company had to sail through choppy waters. In 2012, it had invested millions of dollars in a business model that led the moribund company to its ultimate demise. Was it one of the eCommerce mistakes?
What had happened? Where did they go wrong? Well, this article will tell you where Fab and other failed eCommerce businesses went wrong and the lessons you can learn from these failures.
Download your guide and learn how to drive organic traffic into your eCommerce website.
Should you start your own eCommerce store?
Building your own online store is considered the simplest way to reach and stay connected with your target customers, considering you don't have to set up a brick and mortar shop and wait for customers to walk in, that is if they do. There are so many ways to execute business virtually but starting an eCommerce platform is considered the best. However, it is easier said than done. Some of the worst eCommerce mistakes if not rectified on time, can stop your shop before it even takes off.
Some of the worst eCommerce mistakes if not rectified on time, can stop your shop before it even takes off. – Tweet This!
Also, given the immense competition prevalent in the market, setting up an eCommerce platform is not and will never be an easy task. In order for you to start an online business, and to sustain your eCommerce business effectively, you will have to know which eCommerce mistakes to avoid consciously and also figure out why most eCommerce platforms vanish after a certain amount of time.
Just like a brick and mortar store, merely building a website won't guarantee you customers. With 80 per cent of eCommerce websites falling flat, making your website a success is more challenging and cumbersome. However, to every problem, there is a solution. Listed below are 10 common eCommerce mistakes that you should avoid at all costs:
1. Your product descriptions are matching the ones used by your competitors
Are you seeking help from your suppliers to get product descriptions? If yes, then this could be one of the most common eCommerce mistakes. This is because your suppliers are probably giving your competitors the exact copy of your product description. It could bring down the ranking of your eCommerce website. It surely isn't acceptable to search engines, which will see identical product information on several online shops while crawling the web. This will confuse the search engines and ruin your website's rankings.
If your product descriptions are similar to those of your competitors' and these companies have rankings stronger than yours, you will find it difficult to outdo them. Search engines like Google compare the content on your web page with the content of your competitors. Hence, if your content describing the product is alike, but your competitors have more links directing to their site, you are in grave business trouble.
You will have to ensure that the content on your eCommerce website offers value to your readers. Google and even your customers need helpful and unique content.
Below is an example of a poor product description.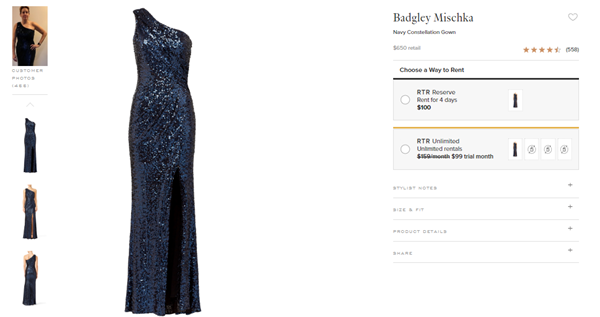 How can you fix it?
You will need to write unique keyword rich content that is fun to read and highly engaging. The content describing your products should be flawless and accurate. You can use credible online plagiarism checkers that will help you to identify pages or content on your website that is duplicated elsewhere.  Notice how Nike copywriters have described the product in the below example: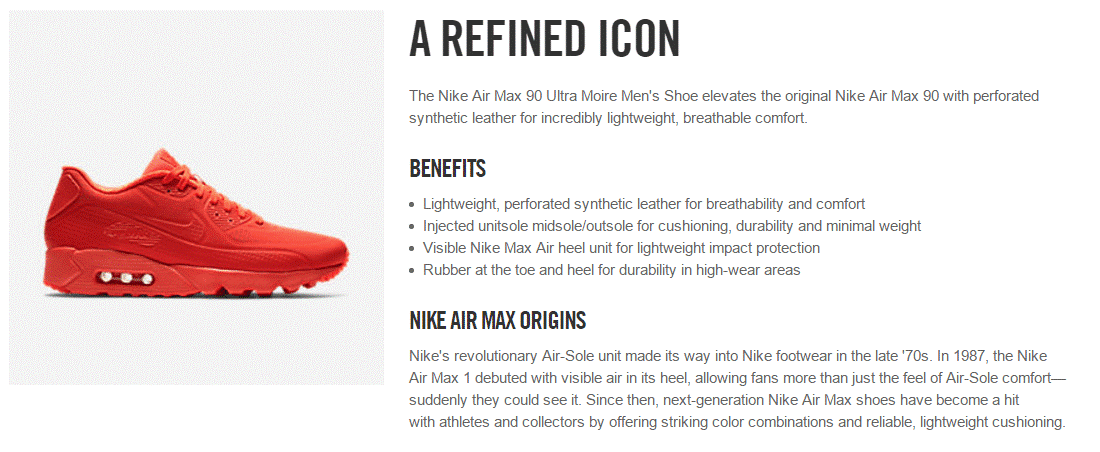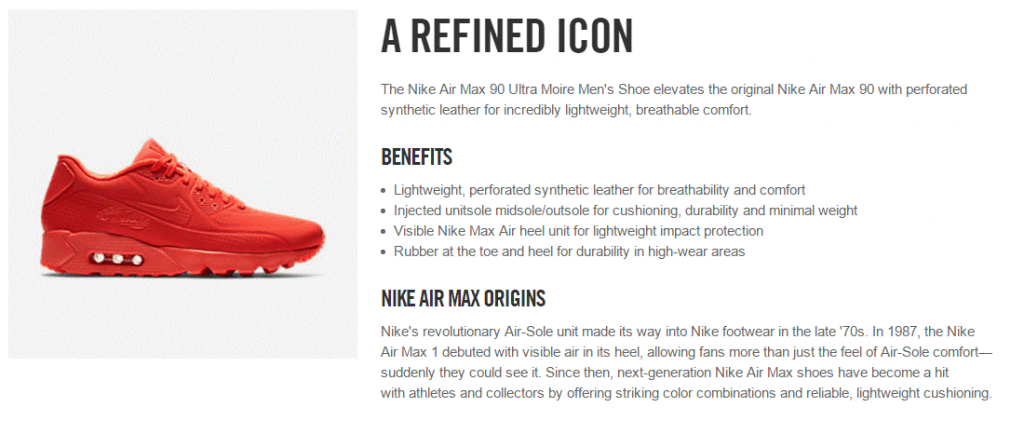 2. Duplication of title pages
Duplication of content, product, prototypes and services are few huge challenges in an eCommerce business setting, and mistakes like this will count as eCommerce website mistakes. Each page on it should have a unique page title. You can find your web page title at the top of the browsing window. Page titles also appear in search results right above your URL.
It is the pages titles which clarify what your page is about to search engines and your prospective customers. If multiple page titles are similar, search engines find it tough to recognize which page to suggest if their titles are similar. So they end up selecting neither.
How can you fix it?
To review your page titles quickly; look them up in your CMS. You can alter your page titles yourself by changing page tiles manually through your CMS.
You can also bulk export all pages on your website through any software application, modify the page titles and then import back your website.
Another method to change page titles is by using a template to develop uniformity for your new and current page titles.
3. Poor quality of product images on your website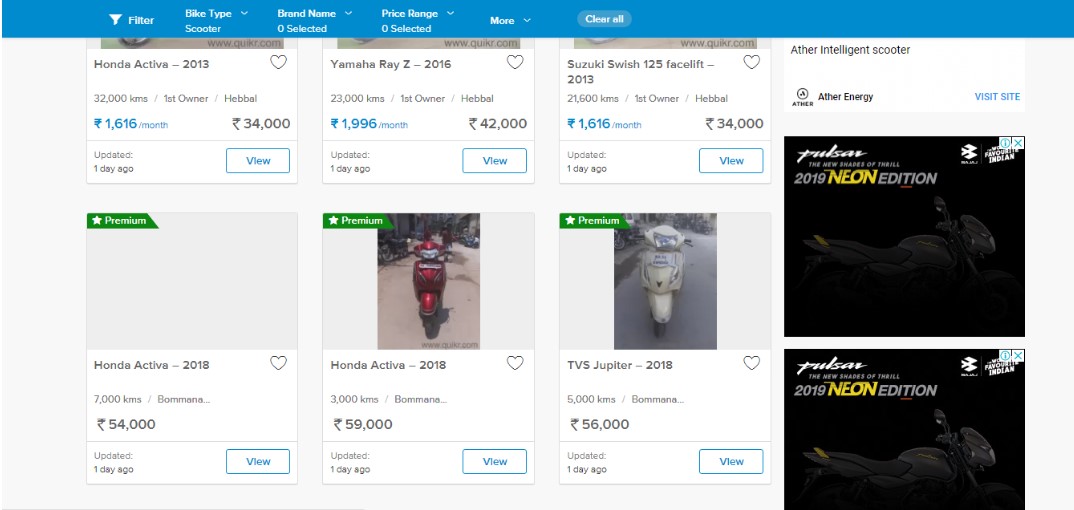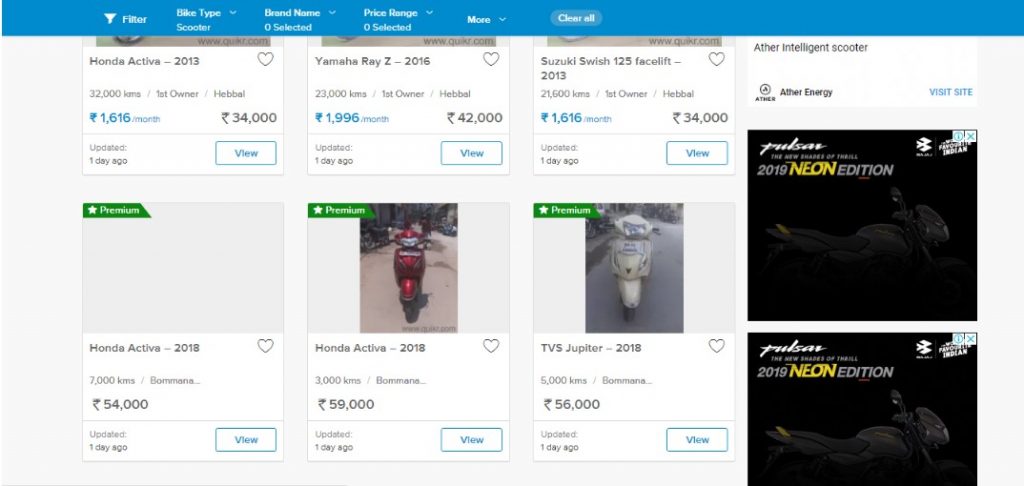 One of the most common eCommerce design mistakes that you need to avoid in your website is uploading poor quality images. High Definition (HD) images with exceptional clarity are the driving force for any eCommerce website. Pixelated images of products on your website can have a negative impact on your brand.
You will have to invest in a professional photographer to boost the quality of images on your eCommerce website. They will know how to shoot good photos for your website as they have a better understanding of product lighting, editing, and background.
To attract potential customers to your website, you will need to implement additional features like the magnifying image feature on your product page, so that customers have the option to enlarge the image and have a glimpse of tinier details with relative ease.
4. Non-responsive webpage design
In today's day and age, many of your customers use multiple gadgets to access the internet. Hence, you should build your website keeping that in mind. A responsive web design makes your eCommerce store accessible on all electronic devices with small, medium, and large screen sizes. A non-responsive webpage is the worst eCommerce mistake that anybody can make. Let me tell you that this is one of the top 5 eCommerce mistakes one can come across.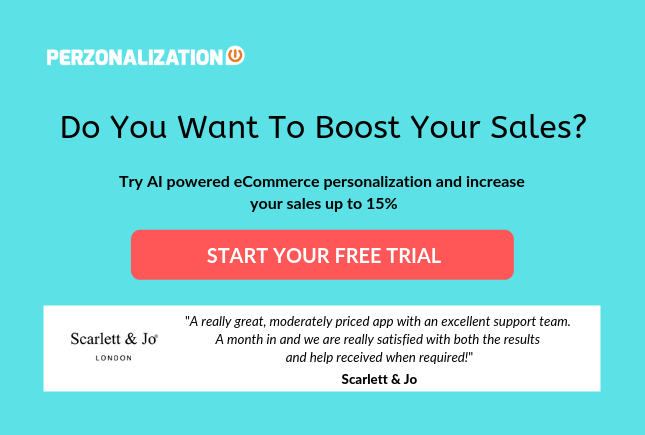 As per reports, mobile commerce sales accounted for 34.5% of total eCommerce sales in 2017, and this number is constantly on the rise. More and more customers will now use their smartphones and other hand-held devices for shopping, rather than desktops.  With a non- responsive design, you will not only lose your customers, but also you'll get penalized by Google. If that happens, your website will no longer have a place in the top search results.
5. Slow loading page
Ideally the average time for any website to load a page should not be more than 2 seconds. Anything beyond this is a waste of time. Customers are always on the move. Any delay in loading a webpage will drive them to your competitor's website. Therefore, you need to be extra careful and watchful of your website's performance.
A lot of factors determine the page speed and performance of your website, such as internet speed, cache components, content on the page, hosting server etc. Off all these factors, the most influential factor is web design – which requires a lot of rework if it is not designed keeping the page speed on mind. So, if you want to avert this eCommerce website mistake, you will need to ensure that your homepage loads faster than other pages. And yes, Google ranks your website based on its speed.
A lot of factors determine the page speed and performance of your website, such as internet speed, cache components, content on the page, hosting server.  – Tweet This!
6. Outdated technology implemented in your website
Gone are the days when developers used flash content on a website to make it look attractive. Although flash content looks chic, using outdated technology can cause major eCommerce troubles with search engine crawling and indexing.
Similarly, using an older version of HTML or XHTML code can also hamper the performance of your website. It not only affects search engine results but also slows down page loading time. Hence, it is vital that you tell your developers to use the state-of-the-art web design techniques to keep up with the competition.
7. Having poor or no SEO
SEO eCommerce mistakes are very common. To increase potential leads and brand awareness, you must take significant efforts to expand your online business globally. Likewise, expanding eCommerce website globally is a huge challenge and a cumbersome task. To successfully channel your business strategies to global destinations, you will have to implement the concept of SEO.
This on page (and off-page) optimization lets your eCommerce website to trend in search engines of not only your location, but also globally. In this way, you will be in a position to sell the same product or service in different countries and languages. One of the common SEO eCommerce mistakes is not effectively implementing the different SEO techniques.
How can you fix this?
There are plenty of SEO tools which can help you with the SEO for your eCommerce store. SEO drives organic traffic to your website. For international SEO, you will have to instruct your backend team or developers to conduct a thorough research in the international market or the region you want to target. For instance, if you are targeting the middle-east you will have to look for SEO trends – keywords and phrases used by the audience of that particular region. Furthermore, you will need to enhance the content of your eCommerce website to suit the preferences of the target audience in that region. If you are targeting Dubai or perhaps Riyadh, you will have to hire translators or content writers who can rephrase or rewrite English content in Arabic.
8. Poor product and service segmentation strategies
If your eCommerce store is offering multiple products and services, your business is bound to attract plenty of customers and visitors. Hence, in order to set competitive prices, and avoid eCommerce pricing mistakes, it is vital that you segment customers. An eCommerce store with poor segmentation strategies can lead to confusion and business failure. This is because the lack of segmentation can also influence your targeting and product differentiation strategies.
Customer segments are distinguished by the customers' varying demands for your product. The value proposition for any product or service differs in various market segments, and pricing strategy must demonstrate that difference.
What should your eCommerce pricing strategy include?
Your eCommerce pricing strategy should include options that customize your product, delivery options, promotion mix, and packaging to specific customer segments in order to capture the added value created for these segments.
9. Having just one form of marketing strategy
Do you have an excellent Facebook presence? That is great! But using only one form of marketing platform will limit your audience reach and, perhaps grow stale in due course of time. This will surely be an eCommerce marketing mistake. One of the prime reasons why Fab eCommerce retail store was completely wiped out from the industry was because it leveraged its brand on just one social media platform – Facebook.
Therefore, to rope in a bigger group of potential customers, you need to expand your marketing efforts and get imaginative. You will have to understand your customers, their questions, needs, demands and concerns, and then put together some marketing collateral that is instructional and resourceful.
Furthermore, to increase the customer base and expand the target market, you must make use of other social media and marketing platforms and include email marketing as a marketing strategy to reach your customers. Explore new forms of marketing, and develop creative materials that are educational, informative and engaging for your target audience. You will be surprised by how many people you might end up reaching.
10. Developing pushy conventional ads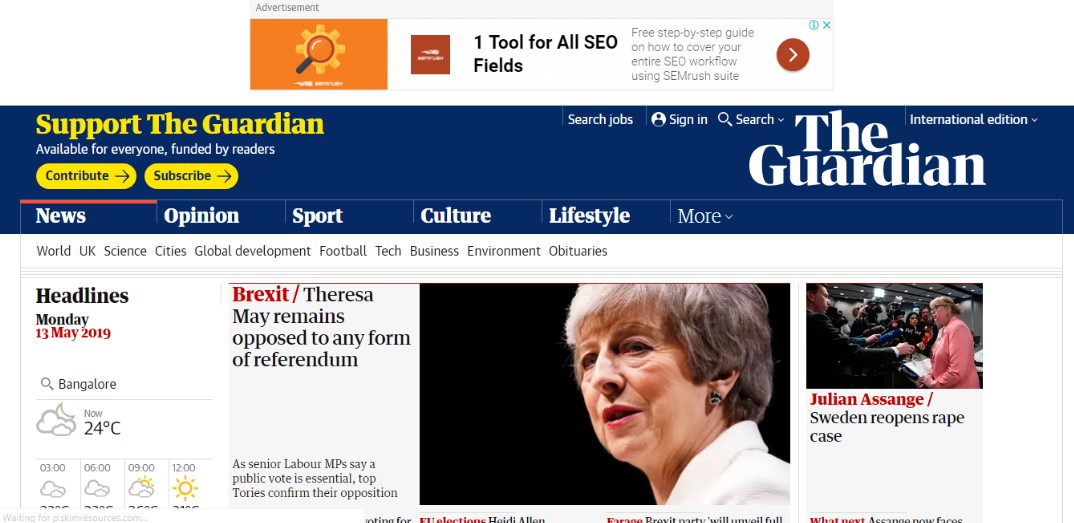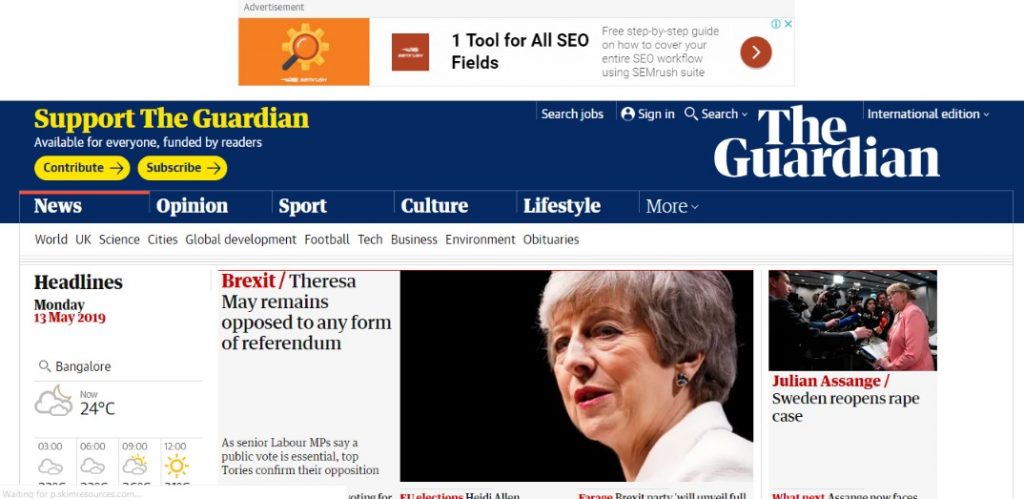 Ads are meant to attract customers so that they can be motivated to purchase your product. The moment an ad looks assertive with aggressive messages or intermittent pop-ups, it loses its value. People will consider such ads as spam and block them on their browsers. This can be a serious threat in eCommerce marketing.
Likewise, there is a wrong and a right way of designing ads and posts. Content such as ads and social media posts that divulge your product detail pages will not attract potential buyers. An aggressive sales pitch, provocative and desperate messages make buyers uncomfortable and prevent them from buying any item from your eCommerce store.
What should you do to avoid these eCommerce Mistakes?
Firstly, try avoiding an aggressive sales pitch. As mentioned, it only deters customers from shopping with you.
Secondly, develop content that is timely, creative, engaging and relevant to the needs of the customers. For instance, if you sell a smartphone, you should avoid putting ads or posts that say, "This smartphone is cool, you should buy it." Instead, develop educational, informative and engaging content for the industry you are catering to and share that with your potential buyers.
A post titled, "Top 5 features of a smartphone that you should know" would be of some interest to shoppers looking to purchase smartphones. They would definitely want to read and engage with the content and consider you as an expert in your domain, which will further encourage them to convert into full-time buyers of your product.
eCommerce Mistakes: The Wrap-Up
Running an eCommerce store may not be everyone's forte, but through consistent efforts and expert strategies – you can be a master in your domain. So as long as you avoid these top ten common eCommerce mistakes, you will surely prosper in the eCommerce business. Do not be intimidated by the challenges you initially come across. It is only after persistent efforts that your customers will recognize your genuineness and support your business for the long run.
Do You Want To Boost Your Sales?
We are Perzonalization and we'd like to help you.
Try AI powered eCommerce personalization and increase your sales up to 15%.