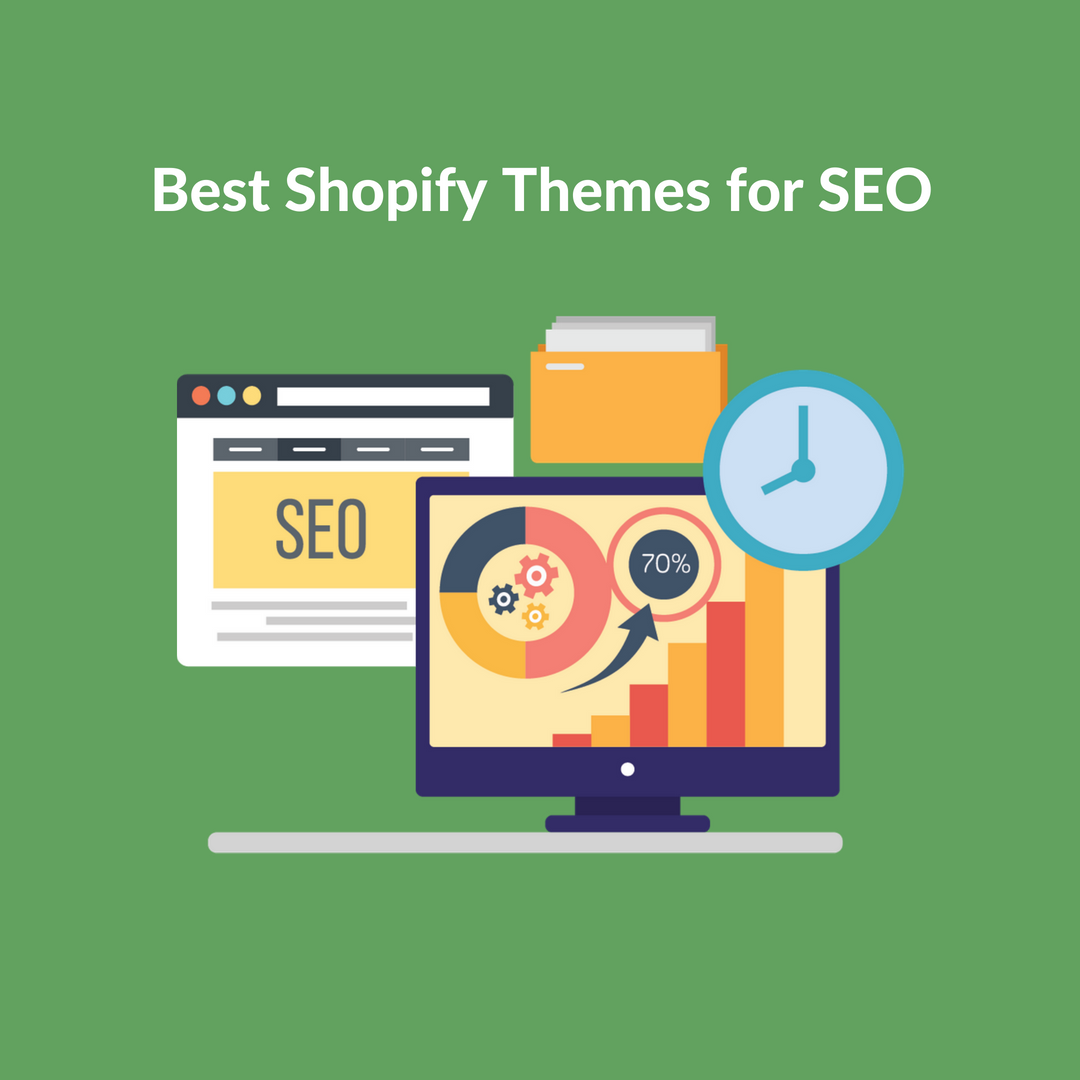 Why would you want to look for the best Shopify themes for SEO?
According to recent studies, the first 5 search results on an SERP receive about 70% of the clicks, and 91.5% of traffic share is generated by the sites listed on the first page of the Google search results.
Search Engine Optimization (SEO) has pretty much been the roadmap that has been connecting websites to its visitors. Besides, proper SEO is what attracts organic traffic to your eCommerce store, and is one of the key investments you would ideally make if you want your eCommerce store to be visible on the first page of the search engine.
Are you able to showcase AI powered related products, upsell items and frequently bought together products on your Shopify store? To get all of these and more, install Perzonalization for Shopify now and start your 14 day free trial.
It's hard to improve SEO if you do not pick a Shopify SEO friendly theme while starting out. Hence, when the stakes are this high, you ought to be looking for the best Shopify SEO theme for your online store. The good news is that setting up your own online store has now become a cake-walk with themes on Shopify. Besides, the SEO capabilities of some of the Shopify themes can get the maximum traffic for your website.
How does an SEO-friendly Theme work?
For starters, all of the best Shopify themes for SEO have a thoroughly written code. These themes are optimized to meet the requirements of modern search engines. With these themes, search engines will notice your site among all its analogues. I would say, it is not possible to share your Shopify store with the whole world without SEO.
How to choose an SEO-friendly Theme?
Look for the following attributes, when you head out to choose an SEO-friendly Shopify theme for your online store.
Responsiveness: A website should be accessible from any device and at any point of time. Luckily, a responsive website takes away the limitations of space and time.  So, look for a fully responsive Shopify theme.
Cross-Browser Compatibility: You don't know which browser your visitor is going to use. For instance, there is Firefox, IE, Opera and Safari. Although Google Chrome is the most popular, limiting your eCommerce website only to Chrome will narrow down your reach. Thus, I recommend that you choose a cross-browser compatible theme to build your online store.
Customer-friendly navigation: When looking for an ideal theme, make sure you have seen its live demo. View all the details of the theme's navigation. The more convenient it is, the more visitors you will attract.
Drag and Drop Editor: A drag-and-drop editor is no more a luxury today. On the contrary, it is a necessity. This feature helps you to build new pages. Besides, using a drag-and-drop page builder, you can enrich your site with multiple design elements.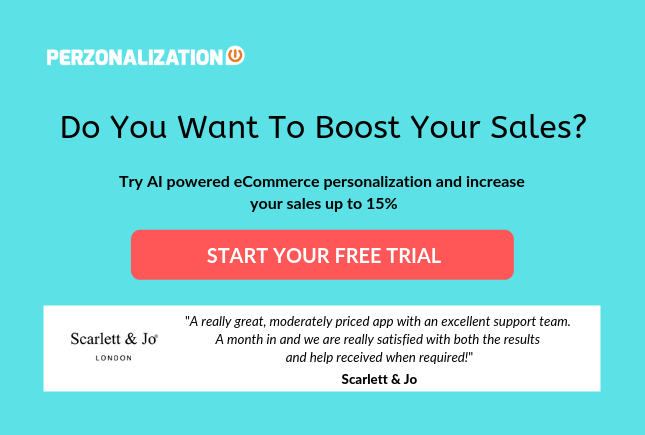 Why should you buy one of the best Shopify themes for SEO?
Shopify themes use 'Liquid' to create the HTML code for your online store. These Liquid elements can then be used to decide how the different objects of Shopify SEO should be displayed on any given page. Hence, with the best Shopify themes for SEO, you can ensure that your online store looks attractive. Additionaly, a good theme helps you drive organic traffic to your store, which eventually yields high revenues. Besides, it's fairly easy to improve SEO if you choose a search optimized Shopify theme.
Shopify themes use 'Liquid' to create your store's HTML code. These Liquid elements can be used to decide how the different objects of Shopify SEO should be displayed on any given page.  Tweet This!
So, let's look at some of the Best Shopify Themes for SEO.
If you are looking for a clean, universal Shopify theme, then you need not look any further. Firstly, the Vanity Shop Shopify theme has multiple theme settings. Secondly, it has a cool, animated pre-loader for background and product images. Thirdly, it is a Shopify SEO friendly theme. Finally, the theme is extremely customer friendly, when it comes to navigation.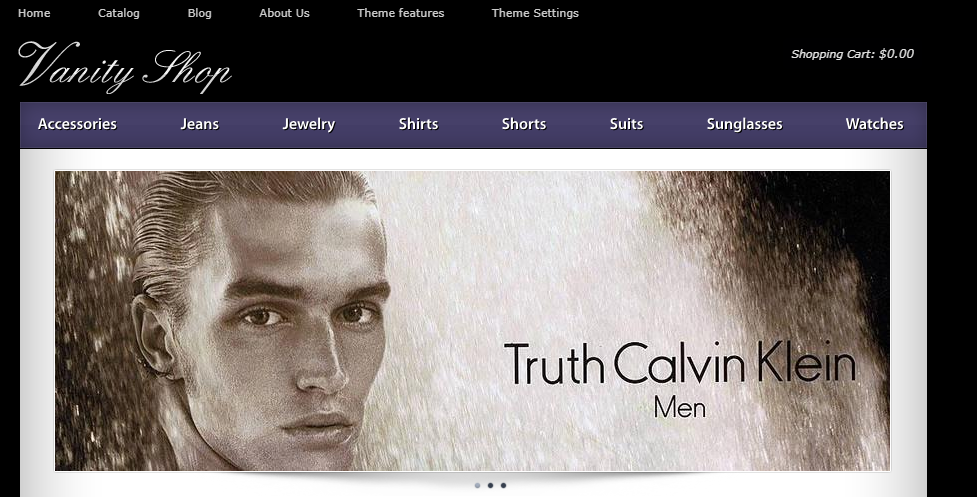 Plain is a simple yet fully responsive Shopify theme and comes with a variety of theme settings that allow customization. For instance, you can upload your own favicon for a consistent branding throughout the online store. Besides, you can upload your existing logo or create your own with an array of different font settings. Morevover, the theme provides you an option to choose from 50 of the most popular Google fonts. Finally, this Shopify theme is fully integrated with social media throughout the site, and will also cater to your Shopify SEO needs.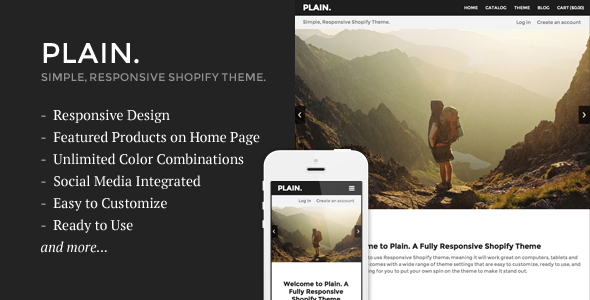 The Negan premium Shopify theme allows you to create a beautiful Shopify site with a distinguished functional home. Firstly, it has 9 unique shop styles to choose from, which you can customize aligned to your design preference, and 4 unique Single Product styles to display your featured products. Secondly, you can save up to $59 by getting 2 Premium plugins from CodeCanyon. Thirdly, all contents are included in the package and can be imported with just one click. Fourthly, the theme comes along with a customer-friendly navigation. Finally, we can comment that Negan is the fastest theme which has been optimized for best performance by Google Speed Insights. This feature contributes to Shopify SEO, tremendously.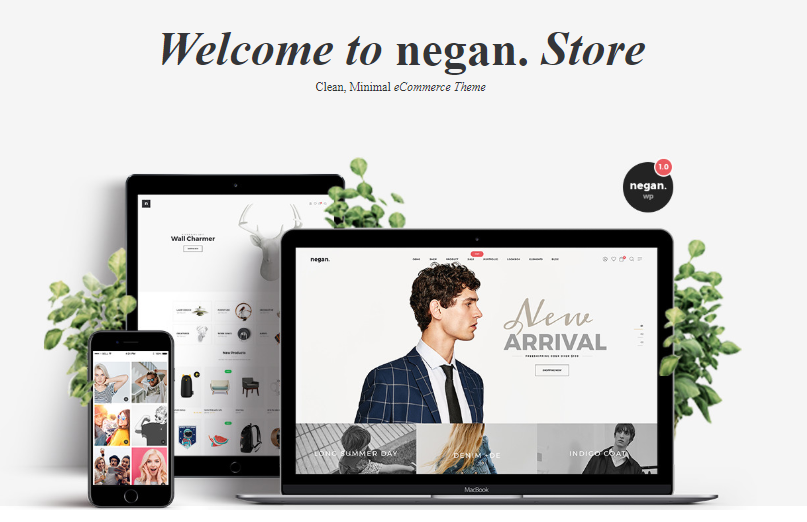 Best suited for food stores, Oars has inherited all the powerful functionalities of the best Shopify themes for SEO with newer and trending design styles. It is built with the impressive WOW animation effect. Oars is minimalistic, simple, super light-weight and fast loading. Besides, you have a chance to improve SEO as the theme comes with SEO microdata coded in it which allows you to execute a sound SEO practice once you get your Shopify store going. It has an extremely customer friendly navigation and a superb yet user-friendly Admin Interface, and easily customizable home page layouts – all of which makes it one of the most popular Shopify themes.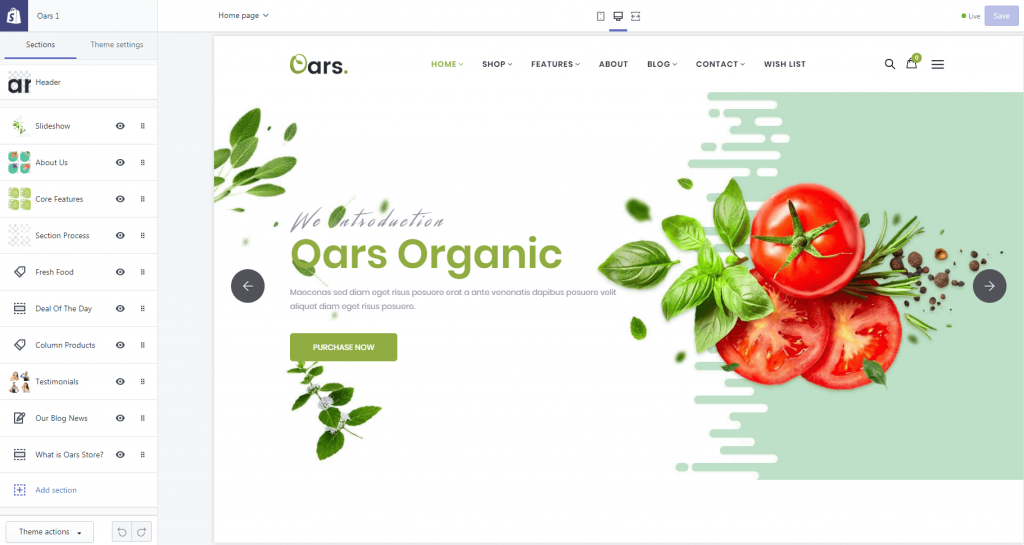 Jewelry is one of the best premium Shopify themes, and as the name suggests, is ideal for selling jewelry, home décor and decorative items etc. The theme is characterized by a mega menu feature, multi-layout format, blog and CMS pages, product landing page, Shopify SEO capabilities and parallax slideshow feature. The product page has color swatches and advanced filter product navigation in ajax. Newsletter subscription option shows on popup. The design is white, unique, and clean with a certain hint of classic luxury to it. It is one of the most popular and bestselling themes for Shopify eCommerce.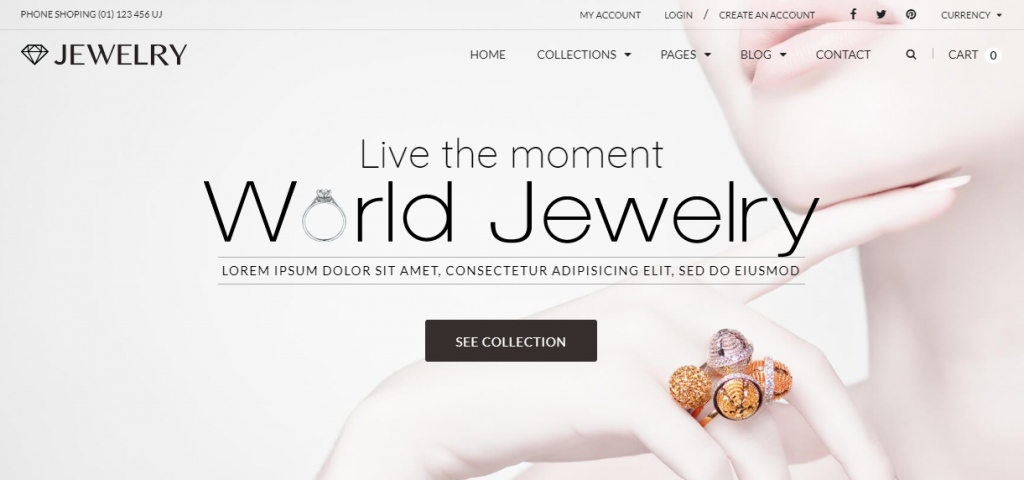 Ultimate is a classy and modern responsive Shopify theme optimized for search engines. It is ideal for online stores dealing with fashion, clothing, digital gadgets, furniture etc. The slick and minimal design directs attention straight to your products. The layout is versatile and easy to customize. There is a slider section which is quite manageable and a clean framework to showcase your featured products. The footer is widgetized and the layer slider allows you to display as many products as you want. These are the reasons why we call Ultimate one of the best Shopify themes for SEO.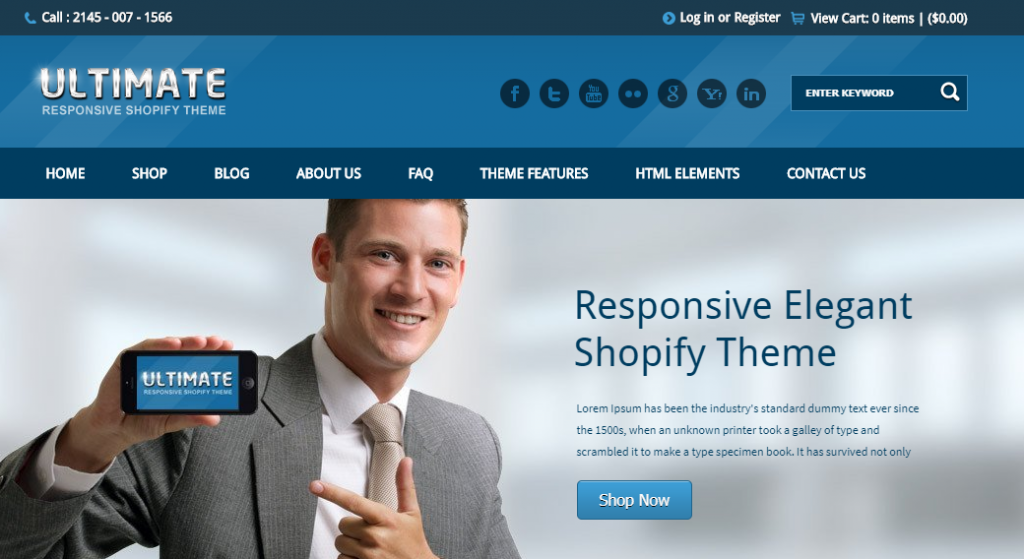 Sigma is a premium and one of the best converting Shopify themes packed with great features. Loaded with next-generation features and flexible Shopify theme customization settings, this theme is simple and easy to setup. It has the capability to feature high-resolution product images, and also has a responsive layout for widescreen and mobile devices. With a quick shop option, product videos, dedicated sidebar and much more, Sigma also features subcategories in the sidebar, has navigation dropdowns, social media integrations, Shopify SEO capabilities – no name a few.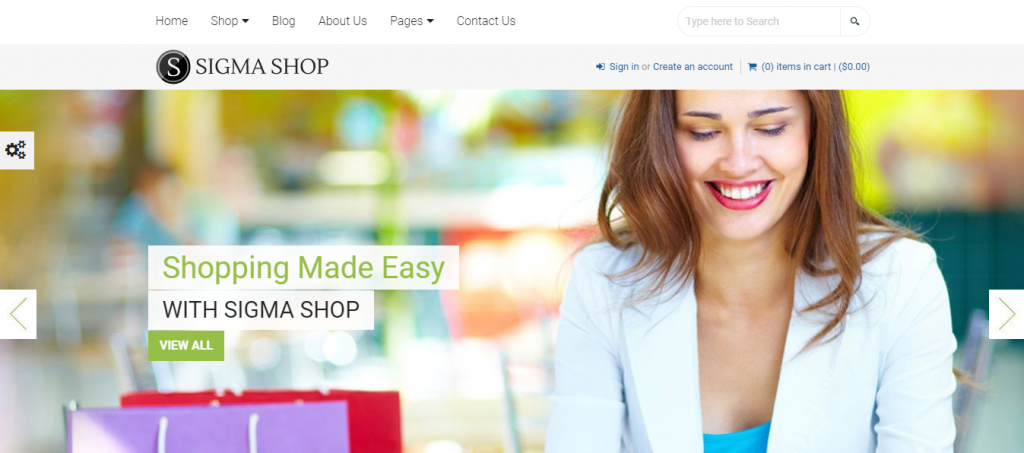 Organici is an advanced Shopify theme that is perfect for all kinds of Organic Store – including organic food, fruits and vegetables, online bakery, organic efarm etc. The Organici responsive Shopify Theme is a beautiful blend of a clean design and a very powerful backend interface that is fully customizable and easy to use. It has flexible settings, responsive interface, a fast loading capability, is Retina ready, possesses a Live theme customizer and is SEO Friendly. There are 6 variations of the homepage, supported with a Mega Menu, which helps you to organize large amounts of menu items easily. It has a powerful admin control panel also. All of these features make it one of the best Shopify themes for SEO.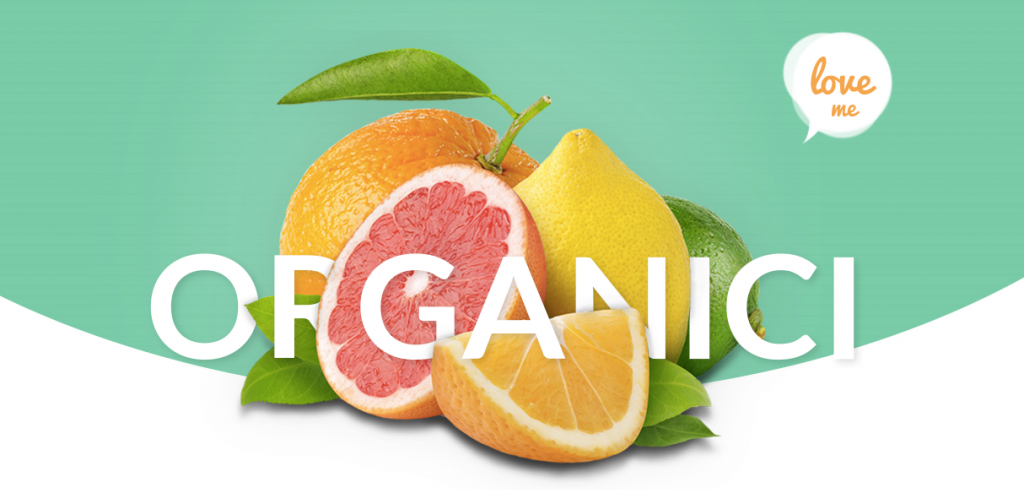 Movic is a contemporary, clean and professional Shopify theme designed for conversion. It is fully responsive and gives you 6 different homepage layouts to choose from. There are advanced typography options and has Google web fonts integrated in it. You also have unlimited color options and Ajax layered navigation. Social networking sites are integrated in the theme, and the theme prides itself of amazing customer support.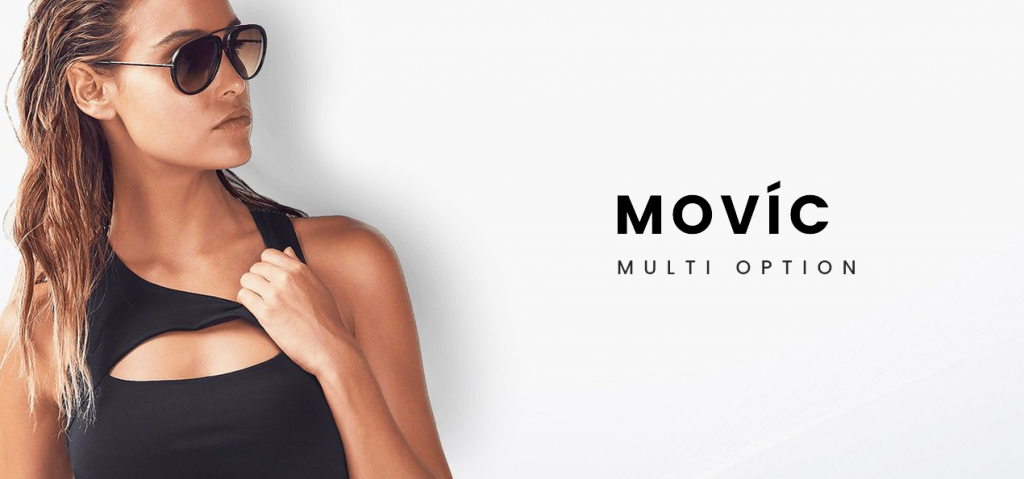 Variety Shopify Responsive Theme is specially designed for fashion accessories and apparel, sunglasses, cosmetics, shoes, furniture and as other Multipurpose stores. The theme looks good with its amazing color combinations and minimalist layout. All the sub-pages are customized. You can fully customize the theme with its powerful admin settings, and there is also a Zoom magnifier with an additional image slider. The theme is Shopify SEO friendly and optimized for fast loading plus CSS Sprite. You will find unlimited banners and sliders in the Admin panel to choose from. This premium Shopify theme is compatible with all major browsers.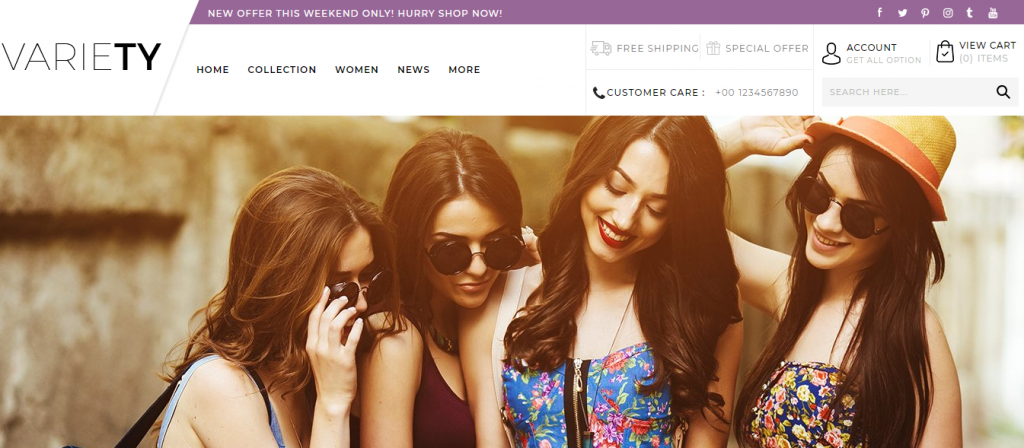 Let's summarize
There is a lot more that goes into eCommerce SEO – which includes link building, content marketing and technical SEO. But the starting point is always going to be the foundation on which you build your online store. The Shopify theme metafields allows you to store SEO data and additional information for products, collections, customers, orders, blogs, pages and your shop. You can output metafields on your storefront using Liquid. And it's not just SEO, you can do lots with the Shopify theme customization to make your store look appealing. If you want to make sure that you achieve what you intend to with your online store, review the above list of best Shopify themes for SEO that we have compiled for you.
Also check my article on Turbo theme which is an amazingly flexible theme packed with sophistication, that will make shopping experience for your customers fast and stunning.
Curious to learn more? Take a look at related posts!