Shopify Turbo Theme is an amazingly flexible theme packed with sophistication. Thus, it will make shopping experience for your customers fast and stunning.
Are you able to showcase AI powered related products, upsell items and frequently bought together products on your Shopify store? To get all of these and more, install Perzonalization for Shopify now and start your 14 day free trial.
Fortunately or unfortunately for eCommerce owners, the look and feel of an eCommerce website heavily influence its visitors. Besides, how the visitors feel when they first visit an eCommerce store can affect the whole experience. As a matter of fact, it barely takes a couple of seconds for a prospect to decide whether they want to stay on your site or leave it.
Shopify Themes Can Help Your Store Grow
As an entrepreneur, it is up to you to grab their attention in those initial few seconds, or waste all the effort you have put in to bring them to your site in the first place. Luckily, you will find a lot of premium Shopify themes, like the Turbo Shopify Theme which can help you convert your online visitors to paying customers.
Themes on Shopify like the Shopify Turbo Theme are designed to establish trust and credibility for your brand. What I really like about these Shopify themes is that they are created by professional designers who know what a mediocre theme can do to your online store.
If you browse through the most popular Shopify themes in the Shopify store, you will notice that the best Shopify themes are the ones which allow customization. For instance, in case of the Shopify Turbo Theme, its greatest attribute is the Shopify turbo theme customization.
Introducing Shopify Turbo Theme
The Turbo Shopify Theme is the perfect example of how the next generation eCommerce store should look and feel like. Firstly, it is an amazingly flexible theme packed with sophistication, that will make shopping experience for your customers fast and stunning. Secondly, this is the first Shopify theme with a focus on performance. Finally, it is by far one of the best converting Shopify themes today.
Shopify Turbo Theme List of Features 1)
The Turbo theme is less about form and more about functionality. It focuses only on Performance.
The theme is blazingly fast with optimized HTML, CSS and JavaScript
It is great for stores with large product lines and inventory
Turbo's collection pages have been rewritten from scratch with newly added "load more" and infinite scrolling functionalities, making browsing more convenient — even with thousands of items per collection.
Shopify Turbo Theme is your go-to template if you are looking for performance, speed, full control on features, good call to action buttons and infinite scrolling. Tweet This!
Shopify Turbo Theme List of Features 2)
Lazy loading of images and slick page transition effects makes this theme nimble
Turbo also allows store owners to have a control on a host of features and settings, without having to change any code.
Preload Pages functionality: When a prospective shopper hovers over a link, suggesting that they wish to visit a page, the theme starts loading that page in the background; so that when the user does click, most of the loading is already done and the content immediately appears on screen.
Advanced Image loading feature: Turbo picks the best image size according to the device the user is on. This saves valuable shopping time.
Turbo uses a technique that allows users to preview a soft focus version of the image as it loads.
Shopify Turbo Theme List of Features 3)
The Shopify Turbo Theme gives you the freedom to position your logo anywhere you want on the page.
With Turbo, there are more places to put your message across to your shoppers – like the Pretext, Headline or the sub-headline.
Dual call to action buttons: Visitors can be linked to two pages from your homepage banners — and you can even highlight one of the pages to draw more attention to it.
Grid or slider style featured collection: This enables you to show more of your great products either in a space-saving slider or 'carousel' row layout or stick with the more traditional grid format.
Expanded footer options: You can include up to three menus plus custom content in your footer for optimum SEO.
Infinite scrolling option: You can use this option to automatically load more products as the visitor scrolls down the page, making it easy to browse a huge number of products.
Looking for a related products and upsell app that will look good on your Shopify theme? You've come to the right place! Install Perzonalization for Shopify now and start your 14 day free trial.
Turbo Theme Shopify Styles
The Turbo Shopify theme has different styles meant to cater to different kinds of online stores. These primarily relate to default fonts and colour settings for different elements like links, backgrounds, buttons etc. These styles are also referred to as Presets.
Turbo Shopify theme has 4 Styles or presets. – Portland, Seoul, Florence and Chicago.
While these styles are a great starting point, you will always have the freedom to stir things up a bit along the way, once you go about your Shopify theme customization. Two of the basic characteristics of these styles are as below.
Turbo Theme Shopify Basic Characteristic 1) Speed
When we talk of speed, the Shopify Turbo theme has two speed modes – Sport and Ludicrous. Besides, the theme's instant page transitions allow for ultra-fast navigation. Additionally, the theme has an accelerated Quick View feature and an accessible search options for quick product look-up. Your customers can experience an elevated mobile browsing experience with the Turbo Theme Shopify.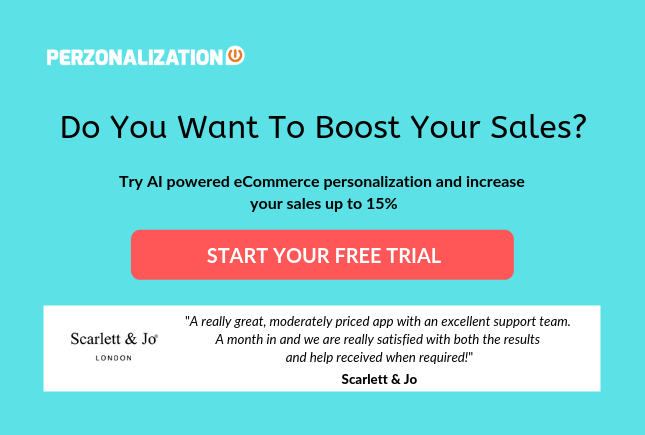 Turbo Theme Shopify Basic Characteristic 2) Versatile Layout
You should definitely try Shopify Turbo theme because it has some versatile layout features that will surely make you fall in love with it! Here are some of these features:
versatile navigation configuration (including multiple menus and logo alignment options)
expandable mega menu with multi-column submenus
a removable promotional banner
animated and highly interactive mini cart
multiple product templates
advanced styling options for newsletter signup
video banner section supporting YouTube, Vimeo and playing native MP4 videos
a host of action buttons, colours and texts to choose from
Turbo Shopify Theme Free Download Option
That many sophistication comes with a price! If you're looking for a free Shopify Turbo Theme, you'll be sorry to hear that this is a premium theme. Luckily, the guys at the Out of the Sandbox offer a refund option. If you try out Shopify Turbo Theme in your shop for up to two weeks and don't love it, they will refund it! Moreover, Shopify Turbo Theme demo option is also available through which you can get a sense of how it looks on an actual store. For ease, we are sharing the individuals links of Turbo Theme Shopify's 6 different templates, here:
Shopify Turbo Theme Customization
After you download the Shopify Turbo theme that aligns to the look and feel of your online store, you can customize the theme to suit your unique brand as and when you need. Fortunately, this can be done from the theme settings in your Shopify admin by using the theme editor. Besides, the theme editor consists of a theme preview and a toolbar that you can use to add and remove content, and also make changes to your settings.
However, before you edit your theme code, you must remember the following points.
Check the settings for your theme in the theme editor. If there's already a setting for the change you want to make, then you don't need to edit your theme code.
Duplicate your theme to create a backup copy. This is important just in case you need to discard your changes and start all over again.
Make sure that you understand what support is available.
Upselling is a growing trend in eCommerce! Do not miss out on this! Install Perzonalization for Shopify now and start your 14 day free trial.
Your Turbo Shopify theme can look stunning even without customization
'Customization' refers to directly modifying the theme's core code — whether it is the HTML, CSS, Liquid or JavaScript. However, there are different ways in which you would customize your Turbo Shopify store without having to touch the code. For instance, this can be done from version to version using the Shopify Theme Updater App.
Colours: Premium Shopify themes, like the Turbo has a full selection of colour settings under the "Colours" sub-panel. Use that to reset colours for your background elements, texts, buttons, links etc.
Typography: Most Shopify themes, including the Turbo Shopify theme are preconfigured to use the most popular Google Fonts. Luckily, this opens you up to a wide selection of easy and free fonts to give your Shopify theme just the right look and feel.
Homepage: Rearranging your Turbo Shopify theme's homepage is a great way to customize your homepage, either temporarily or permanently. This can also be done to feature new products or a special upcoming sales. These settings are available under the "Home page" sub-panel, and are controlled using a series of dropdown menus that represent the order of your homepage.
Sidebars: Shopify Turbo theme sidebars can be easily configured under the "Sidebar" sub-panel. Besides, you can assign specific menus to help users navigate your store seamlessly and display page content in various positions in the sidebar.
Header & Footer: Turbo Shopify Theme comes packed with many options under both the header and footer sub-panels – including navigation menu options, logo settings and areas to display additional content. These options also include settings to adjust the layout of the header according to the device the site is viewed on.
Shopify Experts To Help Shopify Turbo Theme Free Download 
If you need any help with getting your Shopify Turbo Theme, Shopify Experts can help you. Shopify Experts is a marketplace of more than 780+ experts who are there to help you with practically everything – from building your store ground up, building you a custom theme, to even making modifications to your existing theme.
Shopify Turbo Theme: The Final Word
Whether you are operating a dropshipping business or selling your own designer goods, Shopify themes can help make your store more beautiful and make it look professional. The Turbo Shopify theme in particular, gives you all the up-to-date design elements from the e-commerce world. Using this theme can give you a competitive edge over others and allow you to generate more sales.
Starting, growing and sustaining a business can be daunting and overwhelming at times.  But, with the right tools, it can be an enriching experience also.
Curious to learn more? Take a look at related posts!