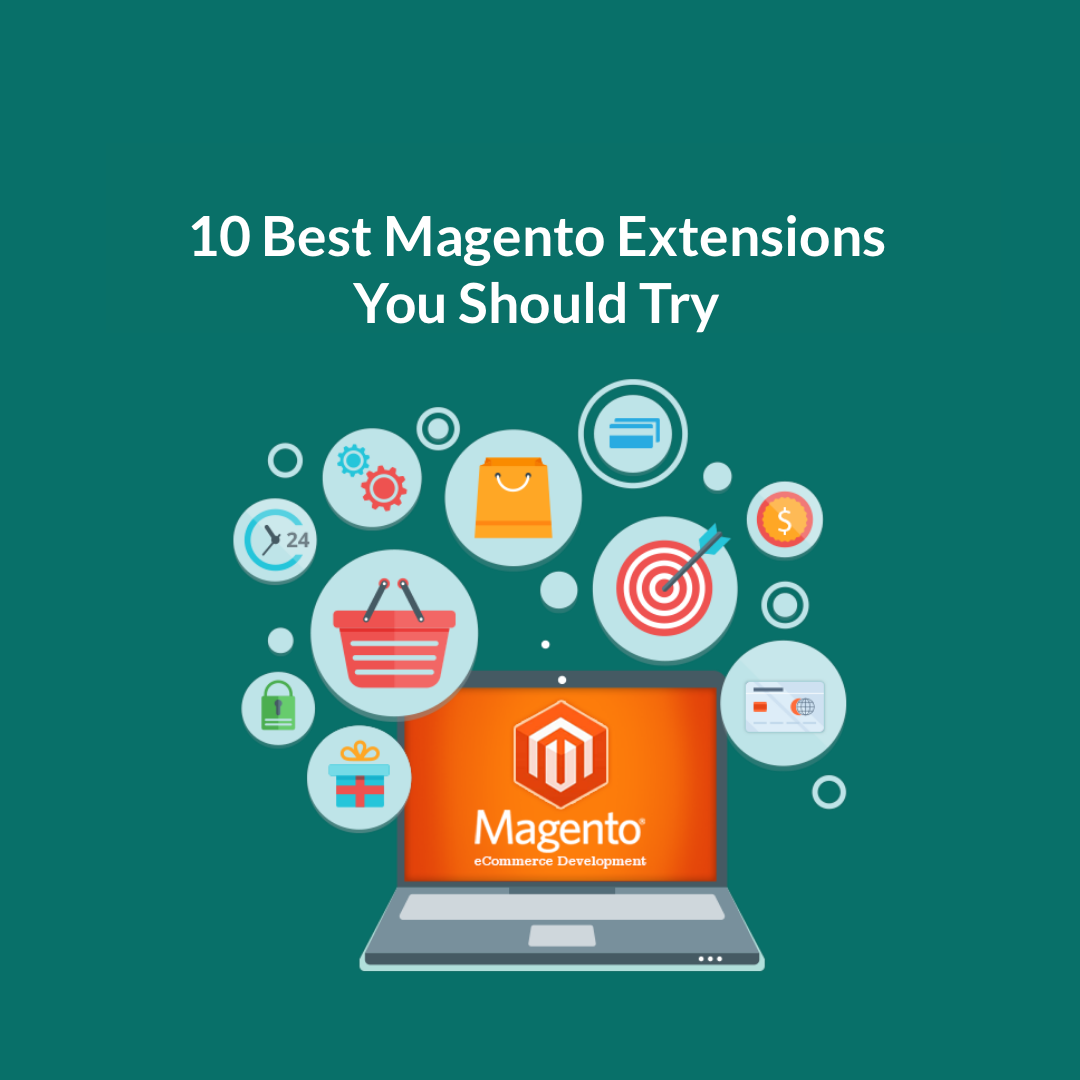 Did you know that Magento powers about 4% of eCommerce stores, 10% of the top 100,000 websites and 7% of the top million websites worldwide? Covering more than 400,000 websites and creating more than $100 billion in revenue, Magento is a preferred eCommerce platform for many. So, if Magento is the platform of choice for your eCommerce store, then this article about best Magento extensions is for you.
One of the many reasons why you will love Magento so much is the plenty of user-friendly Magento extensions it offers. If there is a feature that you want on your Magento eCommerce site, chances are you will find a Magento extension that will let you enhance the functionality and speed of your eCommerce website.
Download your guide and learn all about Magento eCommerce platform in details.
What is Magento?
It is hard to discuss eCommerce without talking about Magento. This open source eCommerce software was developed by Varien Inc. and went live on 31st March 2008. After a fairly successful stint in the eCommerce market, the developers of the software released Magento 2 on 17th November 2015.
Magento continues to serve as a convenient platform for most online business undertakings. Right from top notch eCommerce portals like eBay to Amazon, almost every organization makes use of this open source eCommerce platform. It is, in fact, one of the most widely used platforms to develop eCommerce websites across the world.
Magento can be used to build modern and dynamic eCommerce web pages. The flexible modular architecture of Magento allows you to modify your eCommerce store with relative efficiency and ease. The good thing is that, you will not need any major technical support while running your store on Magento. This software is scalable and has plenty of control options that assist you to develop search engine and user-friendly web pages.
The flexible modular architecture of Magento allows you to modify your eCommerce store with relative efficiency and ease.– Tweet This!
What's more, Magento is a complete eCommerce solutions package that will offer you the required support while developing your website. Moreover, you do not need to manually update your eCommerce website. The inbuilt features in Magento will automatically schedule the software for updates. Unlike other eCommerce software programmes, Magento is versatile by nature, quick and easy to use.
Market position for Magento Software
The cutthroat competition prevalent in the market has led Magento to evolve rapidly. Developers are consistently adding and changing features firstly, to supress rampant competition and secondly, to cater to the growing demands of users and customers.
Hence, to acclimatise to the dynamic behaviours of customers and users, Magento is inculcating various unique technologies to stay ahead of the competition.
Over the years, Magento has undergone a series of massive changes. Some of them being:
The use of chatbots for online customer management
Artificial Intelligence (AI) to offer a personalised shopping experience to customers
Smart navigation and organic search features for enhanced user experience
The integration of live video features on the website
Emphasising on custom-made push notifications
With more value-added features being assimilated into the software, Magento is successfully garnering a major market share in the eCommerce industry. The rising demand for Magento software is highly remarkable and only seems to increase by the day. It continues to have a magnanimous impact on the eCommerce industry.
Magento extensions at a glance
If you have planned to use Magento to develop your eCommerce web page, you must have a good understanding of Magento extensions. These value-added features associated with the software are a collection of methods that offer extra functionality, speed and performance to your online store.
For instance, if you want to process bulk requirements, execute sales, make the payment process easier, or track consumer buying behaviour, you need not worry – there is always an extension available to assist you.
In this post, we have compiled a list of ten best Magento extensions that you must use on your eCommerce website. Some extensions are free while some are paid for. But overall, Magento extensions are simply worth the investment.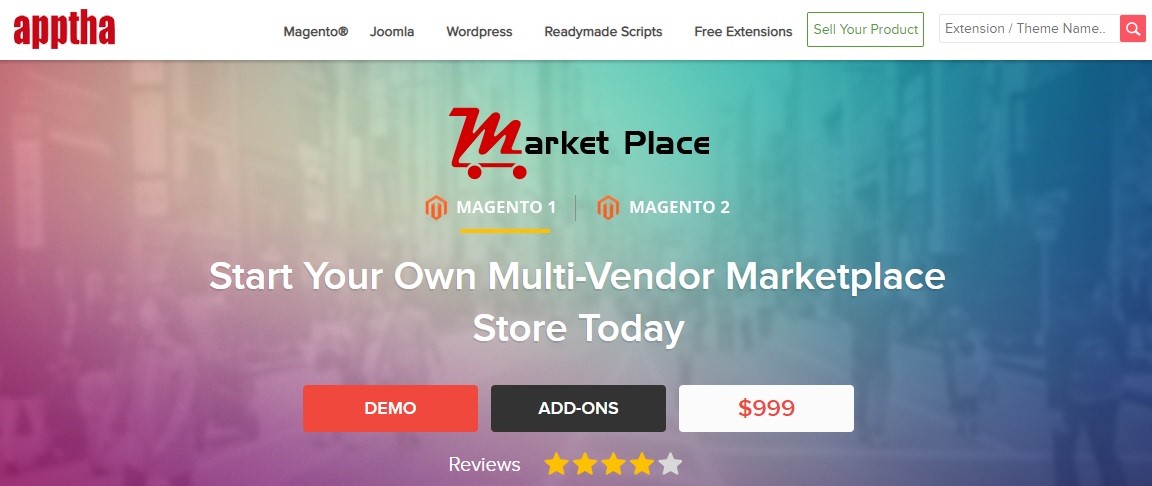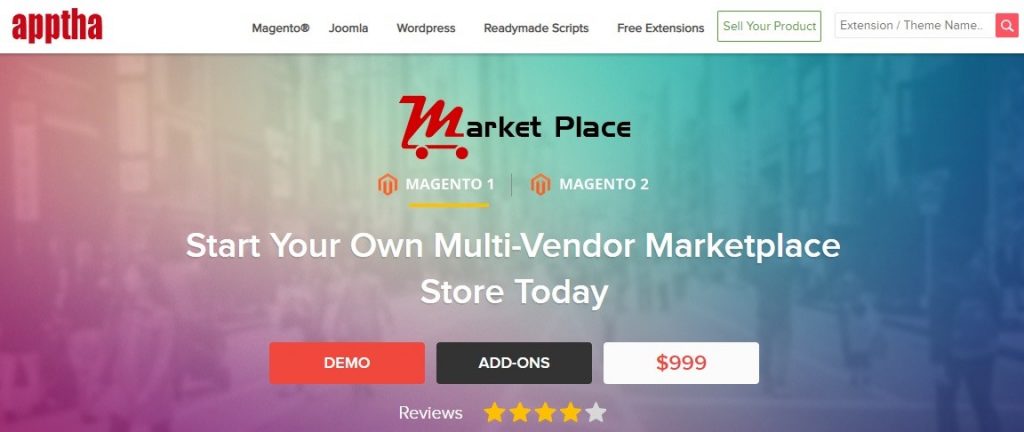 If you are seeking a multi-vendor Magento marketplace extension with distinct features, Apptha is something that you should go for. Apptha is the best marketplace extension as it lets you add named URLs to your web pages besides giving sellers a chance to download relevant videos through YouTube as promotional content.
Some of the most distinguishing features of this Magento marketplace extension are:
Offers Ajax loading speed for enhanced online user experience
Adaptable with all social media platforms
Easily integrates with YouTube Videos
Offers individual seller dashboard for improved product management
Free to install
Offers separate product and seller portfolio
Features a URL specific to a vendor
Supports a compatible theme that is highly responsive
Offers an easy admin access to backend controls
The Product Matrix module is considered to be the best Magento shipping extension as it offers you the flexibility to compute shipping and logistic rates based on your business requirements. With the help of this Magento extension, you can easily determine shipping rates using any combination of quantity, price, weight, and volume.
Furthermore, this extension also enables you to design customized shipping groups to classify your products and assign shipping rates. This is one of the most widely preferred and used Magento extensions by users.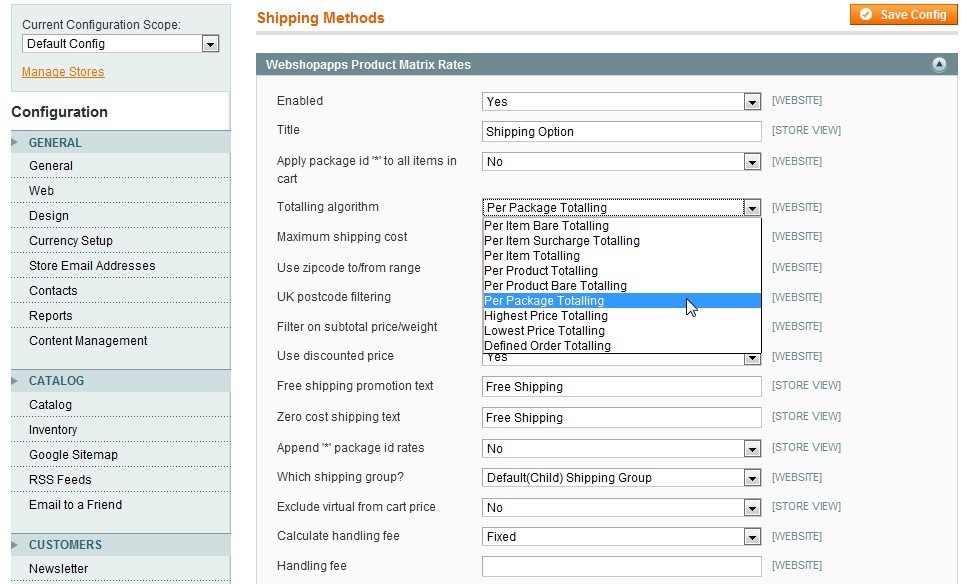 The Language Translator is one of the top Magento extensions in 2022 for eCommerce storeowners who have forayed into international business. By using this Magento extension, you can easily translate your eCommerce content into any other language which is suitable for your target customers.
With this handy business tool, you can easily tap into niche markets and reach a wider audience. Language Translator assists you in translating a number of things for your eCommerce website such as CMS page details, customer reviews, product descriptions, and other relevant information.
This extension is specifically useful if you are looking forward to expanding your market to a specific region or place. For instance, getting reliable business and demand generation in the Gulf requires a strong command of the Arabic language. The Magento language translator extension can simplify your work by translating content on your webpage to Arabic. Besides, it also brings down additional expense on content translation and outsourcing.
The ability of this extension to optimize the content on the website as per search engine standards makes it the best Magento SEO extension to implement.  If you are looking for rapid sales conversions on your website, ReloadSEO extension is the right option for your eCommerce portal.
The inbuilt algorithm offers you qualitative and quantitative feedback on how well your product pages are optimized for SEO. This convenient Magento extension not only helps you to optimize your web pages but also enhances AdWords' quality score and conversion rates. The ReloadSEO extension is free for the first 14 days. Hence, you can try it risk-free and evaluate whether this extension suits your website or not.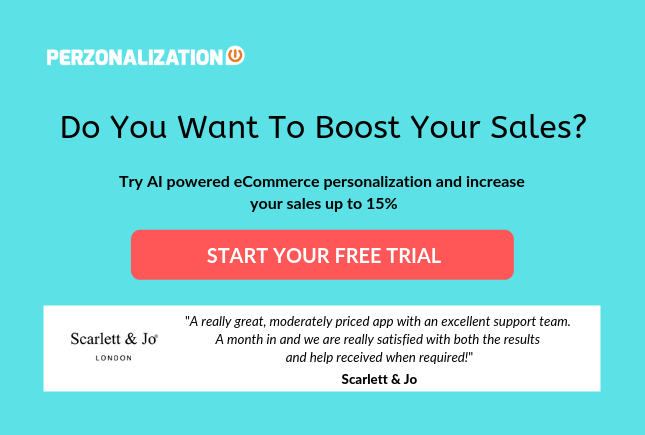 If you want to optimize your blogs or include a good URL structure in Google sitemap, you should definitely opt for AheadWorks Magento extension. This is one of the few Magento SEO modules that offer multi-store support for your online store. By integrating this extension in your eCommerce website, you can structure your web store for the best-in-class SEO performance.
This best Magento SEO extension can also help you categorize your sitemap into manageable files. Furthermore, it can also index the images on your web store to enhance visibility on search engines. One of the major pros of this extension is that it can diagnose long URLs and convert them to SEO-friendly URLs.
Often times, new visitors to your website remain clueless or have very little idea about what they need. This is where Extension Hut's Quick Search Magento extension steps in. This module adds "autocomplete" to the search option, thereby letting users or visitors get accurate results about what they are looking for.
The smart ability of this module to add "autocomplete" to the web store's search engine makes it one of the best Magento search extensions to use in eCommerce platforms.  This search module for Magento eCommerce is applicable to the entire store. It is not limited to product pages alone but covers other Content Management System (CMS) elements. All this search ability is put into practice without affecting the default search functions of the web store.
Is your web store into selling branded items? Are your potential customers brand conscious? If the answer to these questions is a "YES" – then you should integrate the Shop by Brand Magento Module with your eCommerce website. The inbuilt smart features make this module one of the best extensions for Magento.
It lets you add brand feature to products and services and display your products with the utmost clarity to your customers. With this module, you can segregate the products brand wise, include a brand menu, build a dedicated web page for each brand, create brand sliders and add more creative elements to your website.
Apart from translating conversions into sales, it is vital that you nurture your leads on a timely basis. Through the Mageplaza gift card module, you can reconnect with your leads by sending them creative gift cards. You can design the gift cards all by yourself and send it to all those you know. You can send gift cards through emails or letters or even send it in bulk to your customers and acquaintances. This feature of the module makes it the best Magento gift card extension.
You can also offer various gift card options to new customers along with flexible pricing schemes. This will help you to retain them and perhaps, even pursue them at a later stage once they are familiar with your business.
Business is all about quick transactions and simplifying processes. One of the most tiring processes in any business is the negotiation process. The Quotation Manager simplifies the negotiation process by letting users to directly clarify queries of customers.
Once you integrate the Quotation Manager with your eCommerce store, customers will find it easy to ask for a quote. Likewise, you too can propose the quote from the website itself. Few crucial benefits of this module are that it can help you to keep your product or service prices discreet without openly displaying them to the customers. Moreover, by integrating this extension, you receive notification emails on every step of the quotation process.
Managing stocks is vital for the survival of your eCommerce website. Any mismatch in the data can lead to heavy losses. Here is how Magemob's Inventory module comes to your rescue. This extension supports features like purchase order creation, supplier management, logistics, inventory management etc.
Managing stocks is vital for the survival of your eCommerce website. Any mismatch in the data can lead to heavy losses.– Tweet This!
This module is considered to be one of the top Magento extensions due to its ability to offer credible inventory management solutions. Through this Magento extension, you can keep all your inventory management related issues at bay. By integrating this Magento extension, you can easily keep a tab on your stock details while you are on the move.
Few benefits of using Magento
Just because Magento is widely preferred and used by many entrepreneurs does not mean it is inevitably right for every person. So what is it that makes this Content Management System (CMS) highly popular? Every entrepreneur has their own motive for selecting eCommerce platforms, but for us, here are a few benefits for using Magento:
SEO friendly – the software was designed keeping SEO in mind
Easily customizable without the need of any major technical backend or frontend support
Supports multiple features, plug-ins, and Magento extensions that help you to organize and understand your online site
Provides a straightforward content management interface that lets you monitor page performance and introduce edits as and when required
Developed solely for sales and business growth
Comes with enhanced marketing tools and technology to push your eCommerce business to success. It provides options like gift cards, private sales, and flexible pricing
Highly responsive in nature. Users and even customers can operate the website on smartphones, tablets, and other devices with ease and efficiency.
10 Best Magento Extensions
Nevertheless, Magento is indeed one of the best open source eCommerce software to build online stores. With its exclusive inbuilt features and unique extensions, Magento offers all required features for every store. It has gradually evolved to become a prominent software program across the world.
Hence, when it comes to selecting an eCommerce platform to develop user-friendly web pages, Magento is the first choice that many professionals would like to opt for. It is reasonably priced in the market and allows you to control the content, design, and aesthetics of your online store. With the help of Magento and the 10 best Magento extensions we have listed in this article, we hope you have a fruitful experience on your online store!
Curious to learn more? Take a look at related posts!
Do You Want To Boost Your Sales?
We are Perzonalization and we'd like to help you.
Try AI powered eCommerce personalization and increase your sales up to 15%.