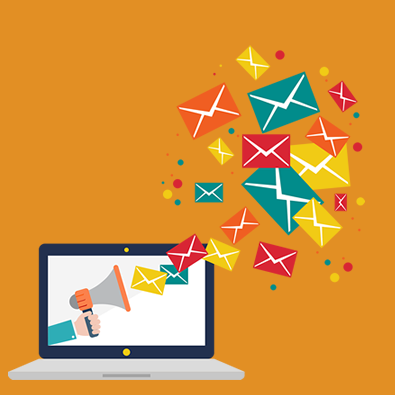 Recent advances in marketing technology has paved the way to more efficient digital marketing. Search engine marketing, retargeting, real-time-bidding and social media advertising have all risen as the 'shining stars' of the digital advertising world. Regardless of all these new and growing marketing tools, one digital marketing tool is still keeping its position as the 'hero of customer retention' and that is email marketing. Email marketing today is used to personalize emails and increase e-commerce retention rates.
Download our free guide and learn how product recommendations on emails can boost your sales.
Even in today's era of eCommerce, one of the vital eCommerce marketing tools is email marketing. It helps eCommerce executives communicate with their customers. Whether it be a newsletter or a birthday celebration, emails help online stores reach their customers in a low cost fashion. Email is also a great acquisition channel. According to McKinsey&Company's study, email is almost 40 times better at acquiring new customers than Facebook and Twitter. Besides, the magnitude of email "market" is still huge; in 2019 alone, 
293.6 billion
emails were sent and received each day.
Types of email campaigns
Email campaigns are traditionally grouped as transactional emails and marketing emails.
Traditional transactional emails are:
Welcome emails
"We have received your order" emails
"We have shipped your order" emails
"You have an item in your cart" type of reminder emails
Non-traditional transactional emails are:
"We see that you like category X, these are the items we picked for you from category X" emails
"We see that you like product Y, here is your 10% discount for product Y" emails
"Your favourite product has expired, why not try one of these products" emails
Traditional marketing emails are:
"We have picked 6 top-selling products and now sharing it with all of our customers" emails: These are the bulk newsletters which are sent by nearly all of the online stores, right now.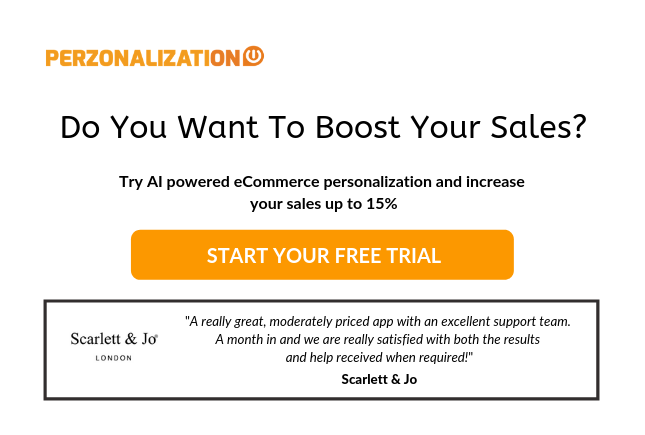 Email Marketing Solutions
Email marketing mainly consists of the act of sending an email, keeping track of unsubscribed users and reporting the email performance. There are many successful email marketing companies that help eCommerce companies and many distinguished brands reach their users via email.
Email marketing has long been recognised as sharing content with a bulk emailing list. eCommerce companies have been using this tactic for a long time. They tend to send the same newsletter to each and every user regardless of the user's specific preferences and activity. Thanks to marketing technology solutions; this point of view has started to change. Nowadays eCommerce executives are discovering tools that will help them personalize emails and increase email conversions.

How Do You Personalize Emails?
Email personalization is the art of keeping the balance between the user's needs and the eCommerce site's commercial priorities. Over-personalization can lead to drastic results therefore personalization needs to be handled with care! Personalization has 3 main layers:
When to send : Determines the right time to send the email ie. when the user has viewed a product but did not purchase.
Whom to send : The type of actions that a user makes determines his/her likelihood to be included in the email list ie. if the user has shown an interest in a certain type of shoes, then he may be inclined to buy those shoes when they are on sale.
What to send : After determining when to send and whom to send the email to, it all comes down to choosing the content to feature in the email. This may be a visual content (like ads, banners) or a product content (certain products that the user may like).

If you want to personalized emails, you'll need to start with the email subject line; using the recipient's name in the subject field is likely to improve the email open rate. A personal message in the subject line can also pay off. After the user opens the email, personalized content pays off. In this case, predictive personalization may be applied based on the user's purchase history/clickstream behaviour or personalization may be done based on the user's context. The time of the day, the user's location, the temperature etc. determines the user's context.
Personalized product recommendations on emails is a great way to personalize emails in the sense that it helps increase email conversions and leads to increased customer loyalty. The user is shown products that she's likely to purchase. Rather than putting the user into static macro-segments and sending the same content to each and every user in these macro-segments, predictive personalization approach focuses on the individual and tries to predict the user's next purchase by analysing her history. This in turn is translated into personalized product recommendations on emails.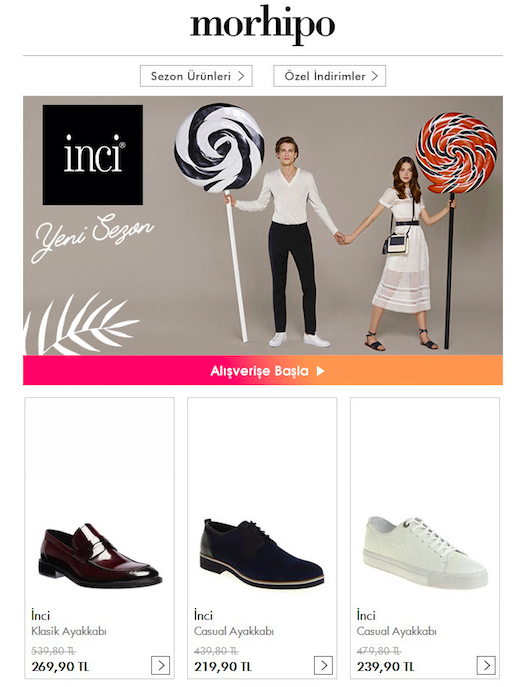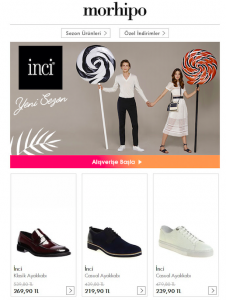 What's In It For You If You Personalize Emails?
One of the vital metrics in eCommerce is the CLV (or customer lifetime value). In order to retain customers and increase their lifetime value, the eCommerce site has to offer a personalized experience to its customers. With all the analytical tools in place, it is now easy to predict what a user is looking for and what kind of products she is likely to purchase. At the end; personalized emails deliver 6X higher transaction rates. Today's digital savy online shopper is looking for personalized shopping experiences. 48% of shoppers say they purchase more when marketers leverage their interests and buying behavior to personalize the experience across channels. 2016 could be the perfect year to jump into the bandwagon of email personalization.
Key Takeaways: 20 Reasons Why You Need To Start Personalizing Your Emails
Email personalization is not a nice-to-have practice today but rather a must-have approach. Let's some up the reasons why you need to start with email personalization, today.
When you use recipient's name, the open rates are likely to soar.
Sending the email at the right time (not when you believe it should be sent) increases the likelihood of engagement.
Adding personalized product recommendations on email will entice the user, thus increase the CTRs.
When an email is personalized, the user will feel special and have a good impression about your brand.
Email personalization increases repeat purchases because the items displayed inside the emails are picked up with an alogithm, thus are in line with the user's taste profile.
With automated emails, you do not need to decide who will receive the email. You sit back and enjoy the great results.
When you automate the emailing process, you can spare time and spend more time on the other tasks.
Email personalization boosts email revenues.
Your web designer's time is spent on more important tasks as email personalization takes the burden out of her shoulders, which is creating "themed emails with little to no clicks".
Your brand is recognized as "innovative" when you apply email personalization.
People love to receive emails from your company when they feel like there is something personalized, inside.
When users get to love your company's emails, they tend to share this with other people. This creates a positive word-of-mouth effect around your brand.
As every penny spent on email marketing is justified, the company executives feel themselves more comfortable to increase marketing budget because they tend to trust the marketing team.
With the help of all the above advantages, email personalization increases customer loyalty towards your business.
When customer loyalty increases, so does the customer lifetime value.
As the products recommended inside the personalized emails are chosen with the help of machine learning algorithms, the conversion rate of the emails increases.
When the email conversion rate increases, this makes a positive impact on the webstore's overall conversion rate.
As the users who click on emails are more likely to turn into purchasers, cart abandonment rate also decreases.
When email traffic is translated into successful sessions, your website's site abandonment rate also decreases.
With the help of email personalization, your website's overall revenues increase.
If you are not convinced about email personalization by now, it may be the time to try it on your emails and see the results for yourself. It is never late to personalize emails and boost your revenues!
Curious to learn more? Take a look at related posts!
---