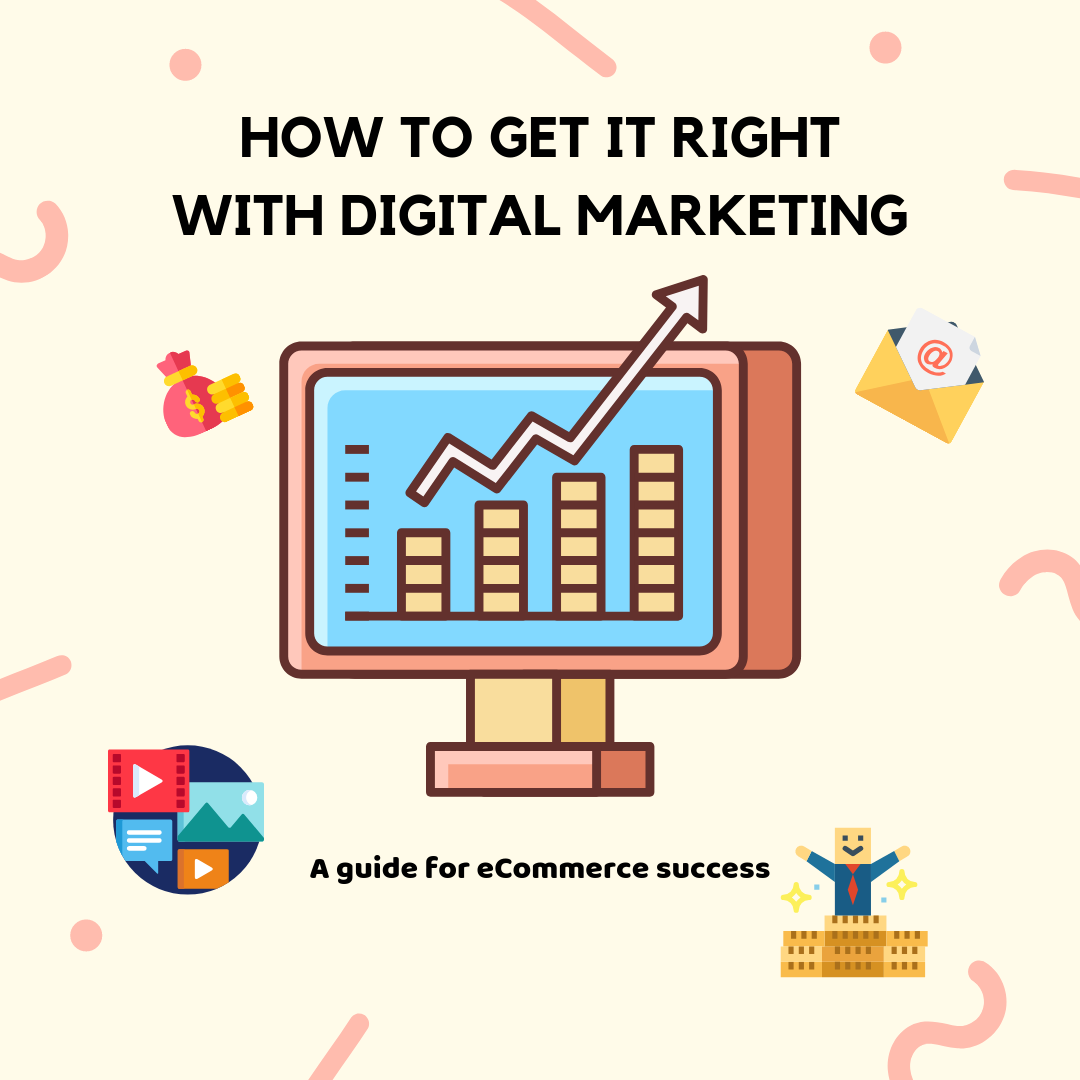 Nowadays, the digital revolution affects every aspect of our lives and here is where business owners start to wonder how to get it right with digital marketing. The main reason behind this situation is that business processes are evolving very quickly and there are a lot of changes done in the industry that affect every brand. When it comes to the customers, they are sometimes unpredictable in the sense that customer behaviour is constantly changing. Digital marketing as a whole mechanism needs to easily adapt to these changes.
This guide will be your digital marketing 101, explaining how to get into digital marketing and of course how to start with it.
How to get it right with digital marketing?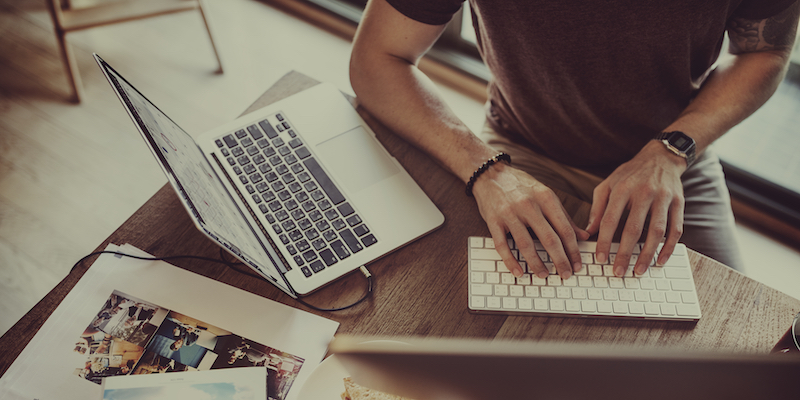 Digital marketing is what it sounds. Marketing online. Promoting the products or the services with their benefits to the customers through the digital channels, or in more simple words promoting your products or services using the Internet.
Download this guide to be Pro when it comes to marketing planning.
This can be achieved organically by posting content about your products or services that people are willing to engage with or by placing your advertisements on Internet to push people to take your desired action. (visit your website, purchase your product, start a free trial or subscribe to your emailing list.)
You can scale up very easily with online marketing, but you need to always keep in mind that the base of your campaign is promoting the products and services of your company to an audience of potential clients.
The reason why digital marketing is important for eCommerce businesses
When an eCommerce business is getting started, the company's main aim is to attract the attention of the users and bring in more and more clients as the days are passing by. The business owners may rightfully think that traditional advertising such as posters on the streets is  a more powerful source. For sure they are powerful but just focusing on offline channels results in losing a much larger audience which is available only on the online channels.
The power of digital should not be underestimated – we are mentioning this over and over again because:
People under the age of 50 are not watching TV like they used to. It is replaced by Netflix or Youtube.
These people no longer listen to music from the radio like they used to. They use iTunes or Spotify.
This same audience is no longer reading newspapers, they are using the news apps or visiting the relevant websites.
Giant billboards are no longer attracting the attention of the people like they used to, but the ads and promotions on their smartphones are.
Realising that media consumption has changed is very important if you want to discover how to get it right with digital marketing. The number of people that can be found online is much larger than the number of people you can reach locally. By utilizing digital marketing channels, you can reach this huge audience in a cost-effective and measurable way.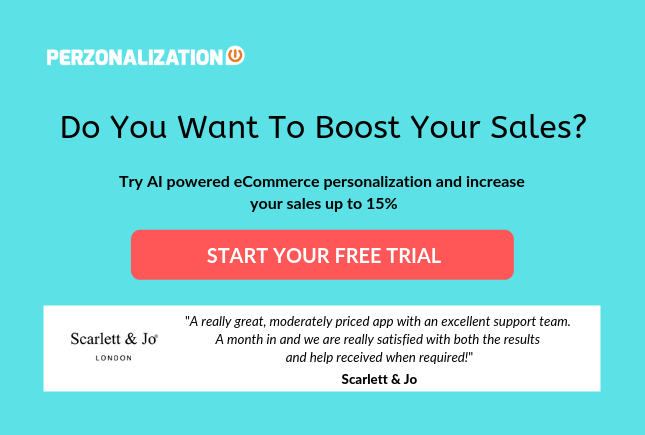 Before analyzing the digital marketing channels that eCommerce businesses need to excel, we have to mention some of the benefits of digital marketing.
With digital marketing:
You have the ability to interact with your potential clients and learn their needs just in time.
Chance to reach a global audience.
You have the chance to reach more customers for less money.
Get to know your audience and allow them to know you personally, which is very important for building brand loyalty.
You can track the responses to your campaigns immediately.
Which are the best digital marketing channels for eCommerce businesses?
All of the eCommerce store owners around the world are wondering how to get it right with digital marketing. The success of the eCommerce stores depends on how they incorporate these channels in their marketing strategy. Leveraging the best channels is likely to bring the best results.
The success of the eCommerce stores depends on how they incorporate the digital marketing channels in their marketing strategy.– Tweet This!
Now it is time for you to clear all of your previous ideas on how to get it right with digital marketing! Because in this post, we are going to talk much about many marketing channels and how to excel in digital marketing.
So, let's start 🙂
1- SEO or Search Engine Optimization
There is no denying that SEO is the "oxygen" of every online store. It is the practice of increasing the quantity and the quality of your store's organic traffic.
According to many studies, people start their shopping journey on Google via typing their desired item. Optimizing your store for the search engines is the key point, here. Your onsite & offsite SEO need to be in place and updated according to the changes on the search algorithms.
There are some important SEO mistakes that can kill the ranking of your website. Get this guide to discover more.
2- SEM or Search Engine Marketing
Search engine marketing focuses on increasing the website's visibility in order to increase the organic traffic. This channel provides short term results very quickly. It uses paid campaigns based on your keywords to instantly reach the users that are actively searching for your products.
So, it is important to know how to build the best keyword strategy. Here is a guide that will light your way.
Google Adwords is a great way to target the search queries on Google, and undoubtedly one of the best paid search channels that online retailers should focus.
3- Email Marketing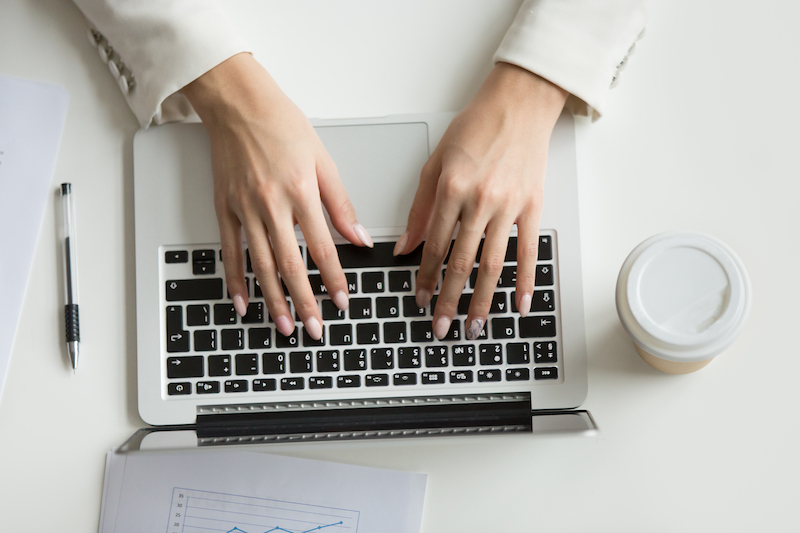 If you are wondering on how to get it right with digital marketing, email marketing is a great and powerful tool that can help you more than you have imagined.
The first email was sent in 1971 and ever since almost all of the companies are using emails to send messages about their products and services to their customers.
Many people are underestimating the power of email marketing but there is no denying that it still is a tool with a very high ROI.
Emails play a very important role in providing a great customer experience. Customers get an order confirmation email after they purchase an item, they get their digital invoices or they can even ask you questions about your products and services using the email channel.
Another state-of-the-art email marketing tool is the triggered emails, such as abandoned cart reminders which help you to boost your sales. With our plugin, you can set your own scenarios and send automated emails to your inactive users, to the users that have visited a product's page several times but have not purchase any item or to the users who forgot items on their carts. Here have a look, you won't regret it!
BONUS: If you want to create outstanding email campaigns to shine brighter than a diamond, here is the best guide!
4- Content Marketing
Online retailers can't just focus on selling. You need to provide value and educate your customers without requiring just the purchase. Here is where content marketing comes into play!
One crucial and simple way to delight your customers is to provide content that makes their lives easier by solving their problems. You can simply post on social media and explain your buying process or use blogging as a way to give ideas on what customers can do with your products.
This step requires a little effort but be sure that it has great outcomes.
Always remember Bill Gates's quote back in 1993: "Content is king."
5- Social Media Marketing
Social Media has taken over the world. There is almost no one unfamiliar with it. We can easily say that social media platforms consume the attention of almost every individual. We can also mention that they are huge advertising platforms. The ROI is very high if they are utilized correctly.
Posting on Facebook, Instagram or Twitter and even on Pinterest is just one part of this solution. You need also to include paid social media in your efforts as reaching your complete audience is very hard without paying.
You also need to figure out the best times to post on social media and also be aware of the social media facts to plan your strategies more correctly.
6- Mobile Marketing
The internet browser is not the only way to access web anymore. We all are using mobile apps more than ever. Just think of how many apps you use daily to socialize with your friends.
This means that your target audience is using many apps, too. It is known that users behave differently on apps when compared with the web. So you must have a mobile marketing strategy easy to put in place to answer any need at any time.
The attention span of users is limited and you need to take this into consideration. Utilizing these channels will help you every time you stuck on how to get it right with digital marketing.
Now let's summarize how you could build your own digital marketing strategy.
What is digital marketing strategy?
Digital marketing strategy is the combination of the actions that help you to achieve your company's goals throughout the careful selections of the digital marketing channels that we have explained above.
There are many digital marketing strategy examples available that can light your way.
Let's analyze the tips that will help you to create your own best strategy and for sure will guide you on how to get it right with digital marketing.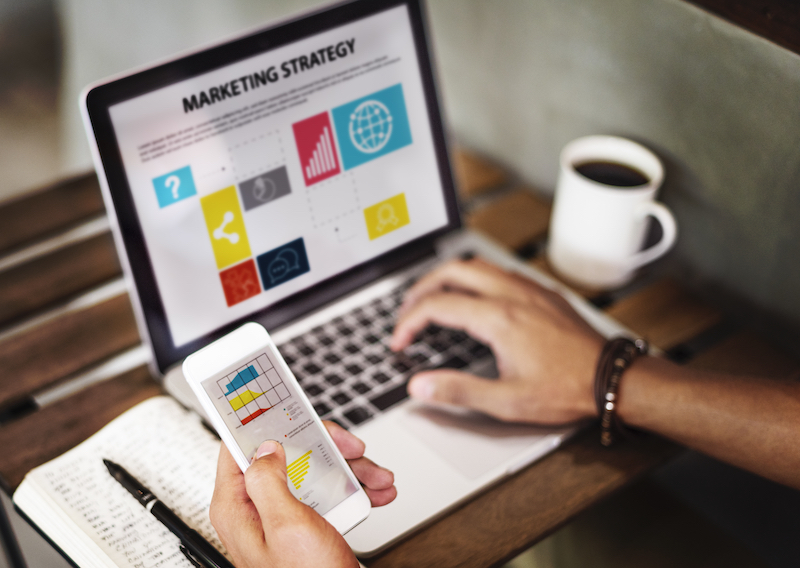 Here you go:
1- Define your brand
You need to know your brand because it affects all of your online efforts. This covers everything from your brand name to the products you sell and how you market yourself in the industry.
Questions that you should answer are:
What is your unique value proposition?
Which is your target market?
What sets you apart from your competition?
2- Product Development
This is a fundamental part of marketing because even the best digital marketing strategy won't be able to sell an unsalable product. For eCommerce business owners, it is very important to get high rankings on search engine result pages (SERPs) but this is just one part of the picture.
A/B testing will help you to identify your best products and digital marketing strategies that are most likely to drive great results.
Also the pricing is very critical.
3- Keyword Research
There are two main reasons that make keywords very important. As for the SEO aspect, they help you have great rankings and drive traffic to your listings. Also they are assisting you with conversions, more simply converting visitors into sales.
Jump into our latest guide to get super tips on how to set up the best keyword strategy.
4- Optimizing Your Product Listings
The next stage is optimizing the product listings.
What do we mean?
Optimizing for searches on Google: Here, the right keywords play a huge role. You need to have multiple primary keywords in every product listing and long tail keywords when it's possible.
Optimizing for conversions: You need to use a persuasive sales copy to sell your products and of course make sure that you spell out the benefits. You should include as many details as possible regarding your product. Also, you need to use high quality images and of course make sure that your listings look good on mobile.
5- Product Launch
You need to be well prepared before launching your product. It's a great idea to manage creating a murmur regarding your product and publish your launch date. You can create a special landing page for this product and collect the emails of the interested customers. Afterwards you can get in touch with them as soon as your product is live and encourage them to make the purchase.
You can also prepare reviews before the launch of your product by getting in touch with your email list and potential customers and ask them if they will be ready to purchase and leave a review afterwards. If you don't have a strong email list yet, you can ask your friends and people around you to make these first reviews as soon as your product is launched.
6- External efforts
After the launch, there will be many ways to drive traffic to your product page. Advertising requires a considerable amount of money but could be a good option if you do not have a strong email list.
Social media marketing is also a good option. By creating and posting shareable content, you can reach a very large audience. As users engage and share your posts, this can be widely spread through their networks. Do not forget that this could also be your potential customers.
With these basic knowledge, you could build up a great strategy and also experience on how to get it right with digital marketing.
How to learn digital marketing
If you are an online retailer reading this guide, there is no doubt that you would like to learn better on how to get it right with digital marketing.
To become a successful digital marketer you need to develop the required skills to work with all online marketing technologies.
Here is a list with free courses that will help you a lot:
– PPC University: Search Marketing with Wordstream
– The Beginner's Guide to Social Media
– Inbound Marketing by HubSpot
– Step by Step Guide for Email Marketing
Final Words
How to get it right with digital marketing is not an easy question to answer as learning digital marketing is not very easy as well. It requires a lot of reading and of course staying updated about the latest trends. There is no denying that new digital marketing channels will be popping up in the future but first you need to excel in those mentioned above and then start with the new ones.
Have this guide always by your side and "digest" all of the resources to be a real digital marketing professional.
As an online store owner, you need to grab your target audience and convert those into sales.
In this article we have summarized everything on how to get it right with digital marketing. If you believe that a major point is missed, please write to us immediately 🙂
Curious to learn more? Take a look at related posts!
Do You Want To Boost Your Sales?
We are Perzonalization and we'd like to help you.
Try AI powered eCommerce personalization and increase your sales up to 15%.