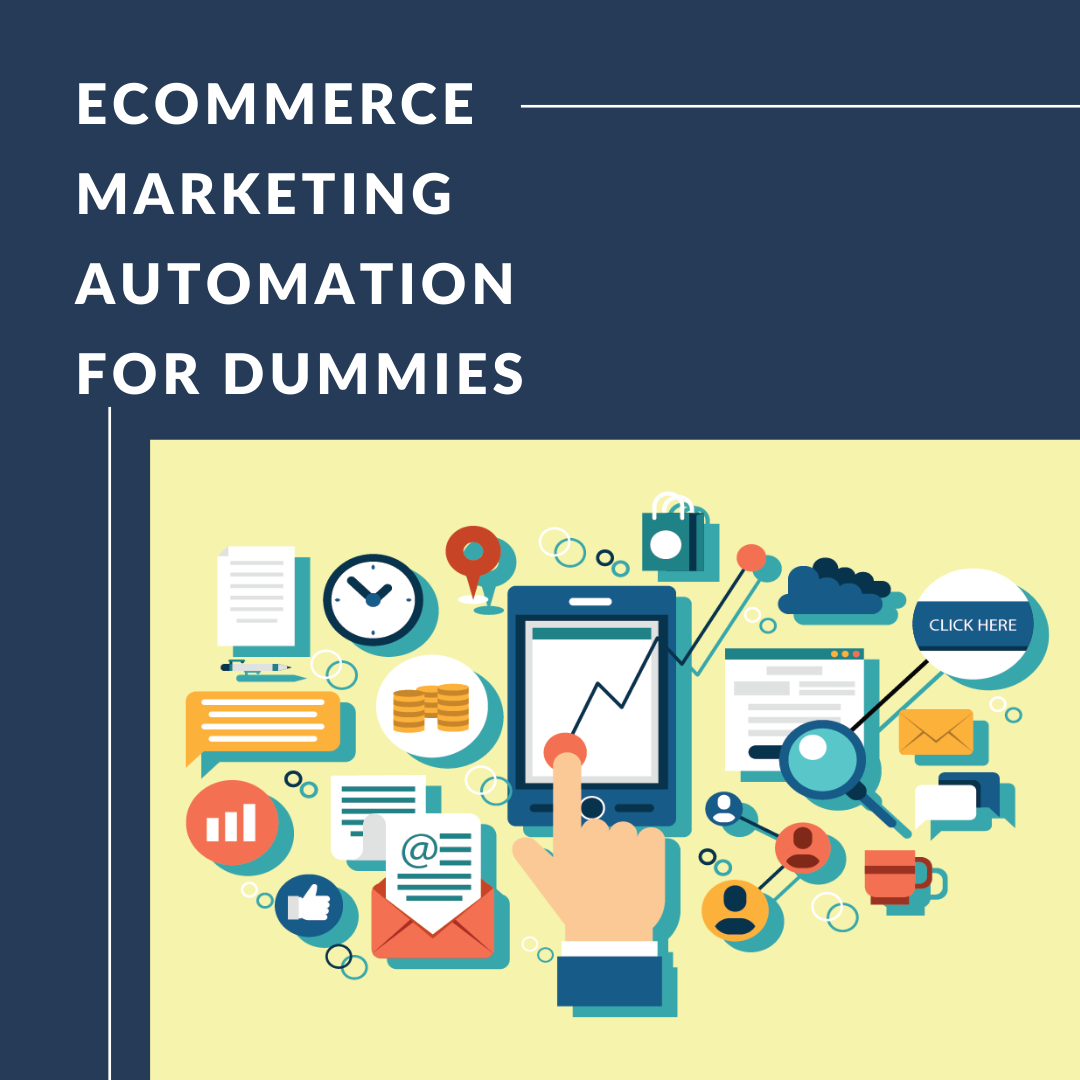 With eCommerce marketing automation software and tools, you can increase sales and encourage brand loyalty among potential leads and new customers. – Tweet This!
Are you seeking a way out to save time on your eCommerce marketing techniques while still maintaining a good and healthy business relationship with your customers? We know you do! As eCommerce owners, our primary goal is to use time efficiently, avoiding any kind of redundancy in marketing activities.
Well, the good news is eCommerce owners can now save a lot of time by implementing marketing automation tools for eCommerce. They no longer need to work manually on their marketing activities and waste time hiring expensive freelancers to do their job.
Download your guide and learn about all the best emails marketing practices to grow your eCommerce business in 2019.
Furthermore, with eCommerce marketing automation software and tools, you can increase sales and encourage brand loyalty among potential leads and new customers. So, if you are on the lookout for ways to increase your Return on Investment (ROI) and convert visitors into customers, marketing automation for eCommerce is just for you!
In this article, you'll get to know the best eCommerce marketing automation practices which will help you strengthen your business without alienating your customers and spend less time on repetitive marketing activities.
What does eCommerce marketing automation stand for?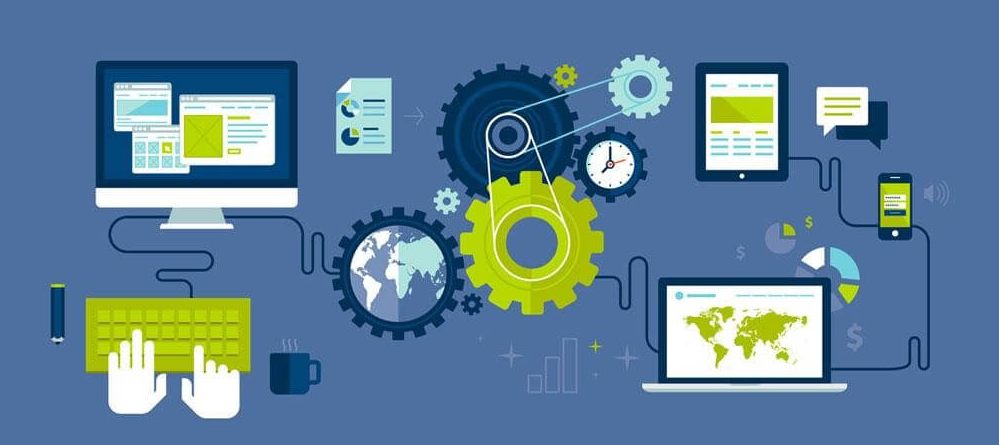 Before we delve further, you should know the nitty-gritty of eCommerce marketing automation platform and why it is essential for you to pick up one of the best eCommerce marketing automation tools to help you out in your business.
Remember, not all marketing automation tools you come across on the Internet are relevant to your business. The decision to select an automation tool largely depends on the type of business you run and the kind of marketing activities you do for your eCommerce store.
Marketing automation for eCommerce is the process of implementing tools and software to manage repetitive marketing activities. Few common examples in the eCommerce domain include automated emails and automated social media posts. Similarly, providing appropriate upsells and cross-sells based on an online customer's action is a form of eCommerce marketing automation.
So if you are planning to use marketing automation for your web store, you'll need data, such as visitors' email addresses, buying behavior, purchase history, time spent on a web page, location and even social media activity.
Consequently, all eCommerce marketing automation tools must be integrated with a data source, which could either be your customer management system nor your website.
Why should you use eCommerce marketing automation?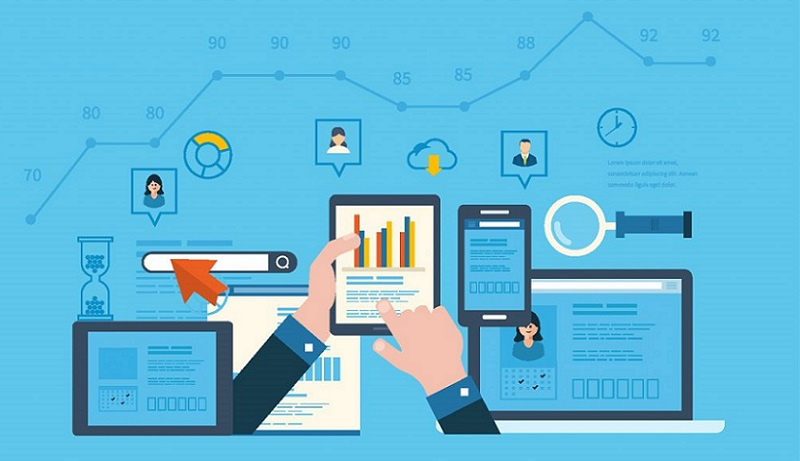 Marketing automation for eCommerce is flexible and can easily adapt to all your business needs. Whether you want to run email campaigns, social media campaigns or prefer to set up a complex sequence of marketing activities — eCommerce marketing automation tools work in tandem with your needs, empowering you to achieve exactly what you want.
With an eCommerce marketing automation platform, you can coordinate all your marketing channels, so they work closely to help you achieve your business objectives. Besides, it further enables you to:
Create brand loyalty and brand awareness
Engage your customers – foster a much stronger transactional business relationship
Execute meaningful communication with your customers
Learn in detail about customer behavior and their needs
Increase sales and conversion rates
Since most eCommerce marketing revolves around emails, let's have a look at how eCommerce marketing automation software and tools help us execute email marketing campaigns.
What is rule-based marketing?
If you are an eCommerce entrepreneur, it is important that you know when and how to implement rule-based marketing. It is a process that lets eCommerce marketers deliver relevant, timely and steady communications to their potential leads or customers via different marketing channels like email, direct mails, telephone or direct interaction.
For a simpler definition, rule-based marketing allows you, as an eCommerce marketer, to create rules that direct your marketing campaigns.
One of the best features of eCommerce marketing automation tools is that they allow you to customize your marketing activities as and when you like it. Right from content customization to adding images and segmenting visitors, you can do it all through eCommerce automation tools.
Rule-based content marketing personalization
In the domain of eCommerce, content is certainly king in all marketing related activities. Be it customizing emails, web content, blogs, and even social media, eCommerce marketing thrives on good quality content.
However, not just any content is acceptable in eCommerce marketing; only relevant content can get you the brownie points you seek. As in the case of any eCommerce marketing activity, customers respond to content that is easily available and important or relevant to them.
This does not apply to text content alone, but also to products and services. Content personalization is a method of offering customers with content that best serves their demands, needs, and expectations, and is instantly available.
Where can you use rule-based content marketing personalization?
Personalization of content is effective in a variety of eCommerce applications ranging from email marketing, paid ads, display ads, website content optimization, front-page display and even in video marketing.
Through eCommerce marketing automation software applications you will need to explore options that will allow you to tailor content to be relevant and immediately appeal to each customer – it could be the emails you send, ads displayed or the video shared on social media or the website.
What can rule-based personalization alter in your eCommerce marketing activities?
A host of elements can be modified through rule-based personalization, and they are:
Headlines and sub-headlines in emails or blogs
Marketing callouts
Images
Pop-up messages and notifications
Customer testimonials
Banners on the website
Infobars
Advertisement on social media and websites
Backend coding or HTML elements
With rule-based marketing options available in eCommerce marketing automation tools, you can enhance the overall look of your web store. These tools can also help you customize the website experience of every visitor depending on who they are and why they visited your site.
eCommerce marketing automation tools allow you to modify or even hide from view particular elements of the web store. The most obvious advantage of implanting rule-based marketing is the reduction of the amount of manual work and greater website experience for every user.
How do you automate eCommerce emails?
It is known by now that email automation can automate transactional and marketing emails because it lets you follow up with customers, automatically. Moreover, with robust messaging opportunities, email automation for eCommerce offers an efficient method for marketers to send extremely customer-specific messages in an approachable way.
Likewise, you must also know that marketing automation tools for eCommerce differ from each other, therefore you will have to purchase a marketing software that will allow you to automate both your transactional emails (customer feedback emails) and marketing emails (ads, promos and campaigns).
You can opt for Perzonalization's automated email marketing platform to run your eCommerce email marketing campaigns. Our automated email marketing platform helps you win back your customers by customizing email content according to their needs and preferences.
How do we at Perzonalization automate your emails?
We recommend using autoresponders as a great way to communicate with customers en masse. Autoresponders are small, crisp, and engaging replies that will surely win the hearts of your customers.
We recommend using autoresponders as a great way to communicate with customers en masse. Autoresponders are small, crisp, and engaging replies that will surely win the hearts of your customers. – Tweet This!
However, due to any inconvenience caused, if your customer is not satisfied with the product or service, we make sure to select those customers and include customized cross-sell recommendations on automated emails to enhance sales and promote a new or alternative product or service.
This email marketing feature is considered to be one of the best email automation for Shopify eCommerce platform. Not only that, our solutions can be integrated to any eCommerce website.
So if you are using Shopify, Magento or Woocommerce eCommerce platforms, Perzonalization's plugins that provide automated emails can help you optimize your emails and automatically send it to targeted customers.
Besides, you can also look for other apps, which will enhance your automated email marketing campaigns. Most Shopify marketing automation apps or Magento marketing automation widgets are a combination of data and human inputs that help marketers to plan and deliver targeted retention marketing strategies.
Here is a list of email marketing software that will help you automate your emails:
The paid version of this email automation software allows users to customize their emails, send emails to a targeted audience, segment customers, and track results.
Since it's a fully automated tool; the only drawback is that you are on your own while using it. You cannot connect with any official or seek help when faced with an issue.
We are an AI powered personalization company that offers services like automated emails, personalized emails, product recommendations and mobile API. Our automated emails are not only rules based solutions but also engine-based tools, which allow online merchants to remind their customers about the products they left without purchasing at the same time showcasing, personalized recommendations.
We are a group of engineers and business professionals willing to interact and offer you an appropriate marketing solution.
The best thing about Perzonalization is that you can instantly connect with one of our support engineers if you are stuck while implementing our eCommerce marketing services.
This email automation software is completely paid. Sadly, there are no free trials for you to test its services. However, the paid version makes it easy to design email marketing campaigns that meet your business objectives – like connecting with potential customers and enhancing sales.
With Vertical Response as your email marketing tool, you can easily send invites, sales offers, newsletters, and autoresponders to enhance your business.
Similar to other online email marketing softwares, you can send newsletters, offers, emailers, invites and autoresponders.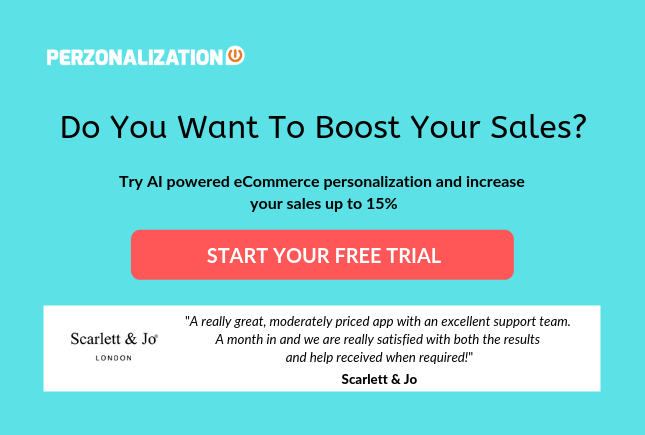 These are some of the best eCommerce email marketing automation tools used by top businesses to disseminate information to their customers. To work with these email automation tools, you will have to integrate them with your eCommerce website.
Likewise, no matter what email marketing app or tool you use, all you need to choose is the latest email technology that will help you to get your messages delivered, opened and read on any device at any given time.
How do you benefit from marketing automation if you have a web store?
Let's get straight to the facts. The growth of eCommerce businesses is transforming the way people buy and sell products or services across the globe. As per eMarketer estimates, retail e-commerce sales reached $2.3 trillion in 2017, a 23.2 per cent increase over the previous year (2016) and the numbers are continuing to increase.
Similarly, the total value of global retail eCommerce sales will reach $3.45 trillion this year (2019). Besides, by 2040, around 95 per cent of all purchases are expected to be via eCommerce.
With the outburst of these new eCommerce business trends and opportunities comes an overflow of sellers looking for potential customers.
Traditional marketing techniques have benumbed most customers across the world. Customers not only ignore the barrage of marketing emails in their inboxes but also consider any marketing communication or collateral to be invasive spam.
Advanced eCommerce marketing automation tools look beyond email marketing and into our social media data, creating the awareness of consistent marketing salvos coming from all directions. As a result, customers can now differentiate between what is spam and what is actual marketing communication.
To further elaborate, the advantages of integrating marketing automation for your eCommerce store is enormous and varied. Regardless of which domain or vertical you serve, most marketing automation for eCommerce is used across the different fields. With proper execution of marketing automation tools, you can expect:
Improved sales and enquiries in business
Enhanced customer experience
Optimal use of time
Data gathered on customer behaviors
Good response from all customer funnels – lead generation, repeat purchases, customer retention and lead nurturing
Brand awareness
Improved search results on Google and other search engines
Generally speaking, eCommerce marketing automation allows you to plan, execute, and synchronize multiple marketing campaigns to generate revenue despite a lower investment of time and resources.
Bottom Line
Most eCommerce entrepreneurs, including YOU, share similar long-term business goals. You want to increase sales, enhance brand awareness, retain more customers, generate profitable outcomes, increase ROI and compete with the best brands.
There are plenty of ways to achieve these business objectives, including independent use of social media, email marketing, online ads, directory submissions and other online campaigns. But eCommerce marketing automation tools help you coordinate these marketing activities and let you achieve these business goals in a jiffy.
Curious to learn more? Take a look at related posts
Do You Want To Boost Your Sales?
We are Perzonalization and we'd like to help you.
Try AI powered eCommerce personalization and increase your sales up to 15%.