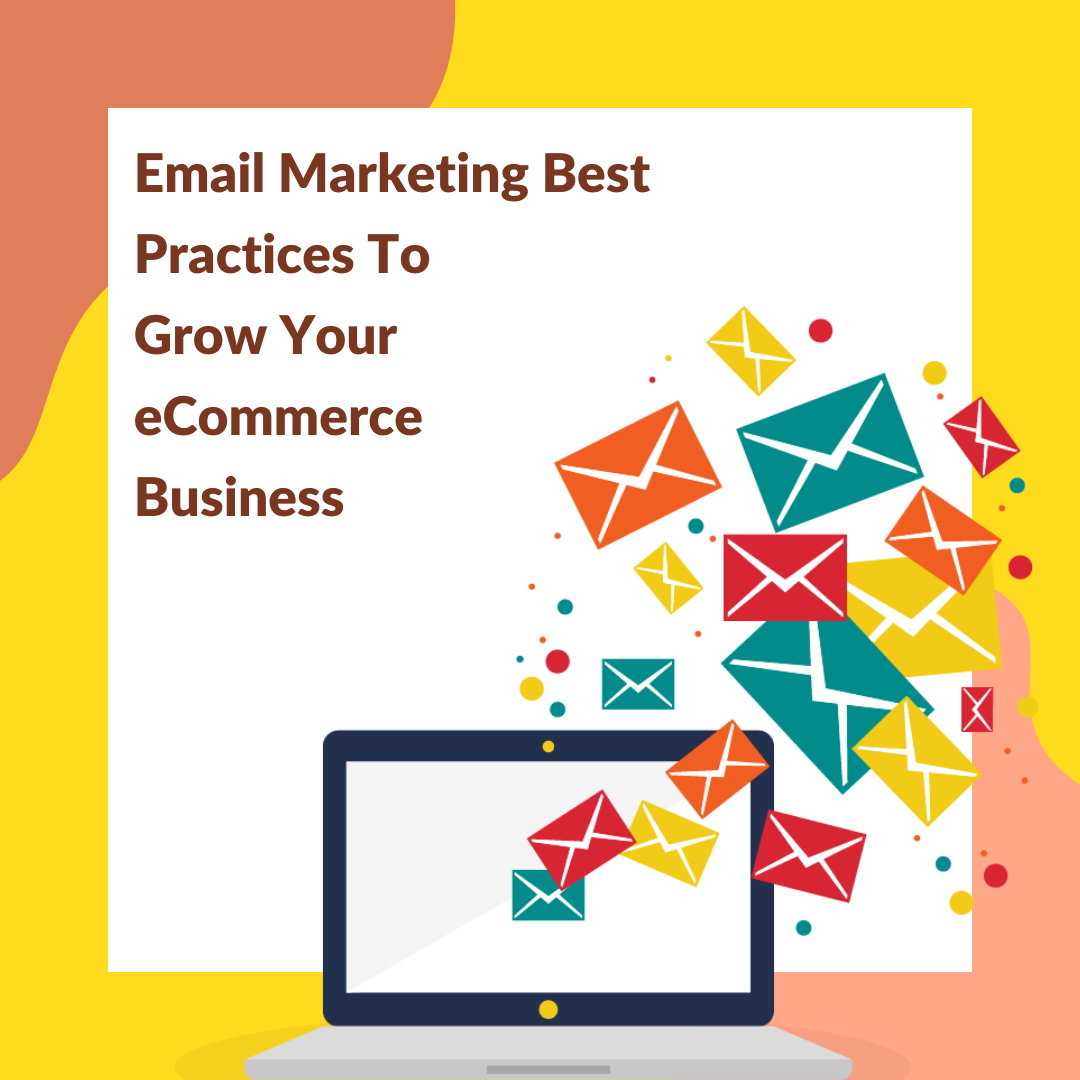 Emails are exceptionally powerful business tools to increase sales! The best practices for email marketing mentioned in this article are sure to help you get there in 2022.
There are a whole bunch of customers who visit your online store or simply buy something from your eStore because they find something relevant from automated email that goes into their inbox. That welcome email you sent to your new customers or the mail that they received reminding them of a cart they abandoned are all capable of attracting them to your shop. That's how powerful emails are!
Download your guide and learn about best emails marketing examples for eCommerce.
Whether you are selling products or services online or running a blog, everybody wants an updated and engaging email list. But how do you make an email list engaging? It's simple! Just follow the tips listed here for best practices for email marketing. In this post, we will familiarize you with some of the most crucial elements essential for email marketing in 2022.
Email marketing in 2022 – a powerful tool for your business!
It's a proven fact; one of the best ways to get connected and engaged with your customers and potential leads is by using social media. But that's not entirely true! You can stay connected with your clients and potential customers through an effective email marketing strategy.
In fact, emails are more target-specific and personalized giving you a chance to know your customers' needs and connect with them on a personal basis.
There are 5 must-have elements if you want to design a successful email campaign:
An updated and cleaned email list of potential customers
A good email marketing software
HD images of your products or services
Clear and crisp content
Custom-designed email marketing templates
With these five essential things, you can run an incredibly amazing email marketing campaign that will assure you higher opens, clicks, and conversions. This process of combining all these five elements to generate leads and sales through email is called email marketing optimization.
You are bound to optimize any of these five elements in your email marketing campaigns as and when your business demands. For instance, if you are targeting a specific group of customers, you might redesign your email list matching your business requirements. In addition to that, you might want to change the content – making it more festive or flashy during a festival or season.
Let's have a look at some of the other eCommerce best practices for email marketing 2022 that are absolutely necessary to run your business.
Best Practices For Email Marketing 2022
Start with the basics – a welcome email
Human beings are social animals and they personally like accommodating every person they know and like. This practice should also be followed on the professional front. One of the best ways to make your customers' feel special is by sending them a personalized "welcome aboard" email.
Although this attempt might not work in the first go, it is generally considered a good business practice to send personalized welcome emails to new customers. If you aren't getting a response in the first attempt, try doing a follow-up after a few days. You are guaranteed to receive a reply!
If you receive a negative reply from a customer, do not discard their email IDs or ignore them. You can redesign your email marketing strategy and then target the same customer with a brand new approach.
Look at Huckberry's welcome email below. The brand convinces its audience that it is the best. This is important if you are a start-up with less awareness.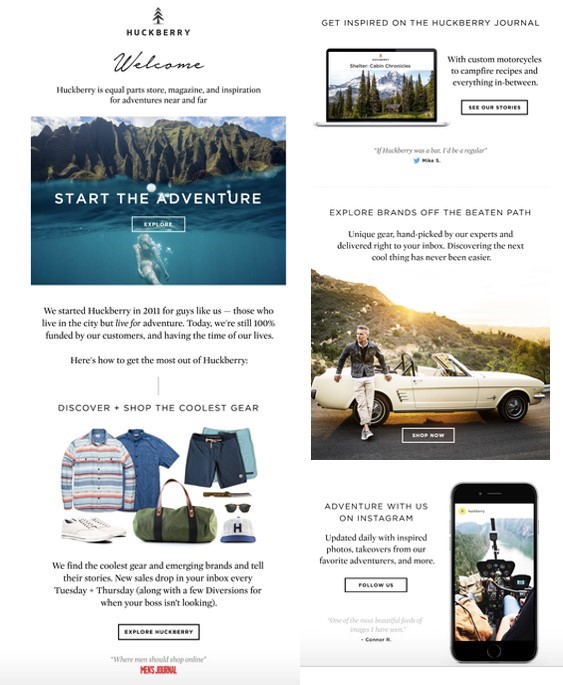 Bonobos on the other hand uses a technique that is bound to edge the customer towards sales – driving them to their product pages.

Another perfect method to stay in touch with your subscribers or new leads is by designing an informative email newsletter. It gives them an ideal mix of updates, news, industry information, and special offers about your business. An email newsletter will help customers to know more about your company and its offerings in detail.
Apart from informing your customers about your product or service, an email newsletter is a fantastic way of encouraging calls to actions, perhaps within a limited time offer. However, the sole objective is to make crucial information available, which your ideal customers would want to read.
At the same time, you must be careful to not make customers bored with lengthy dreary content. The information given should be engaging, visually appealing and interesting.
And remember to send a notification email that will go out to every new subscriber in order to confirm the newsletter subscription – just like the one below: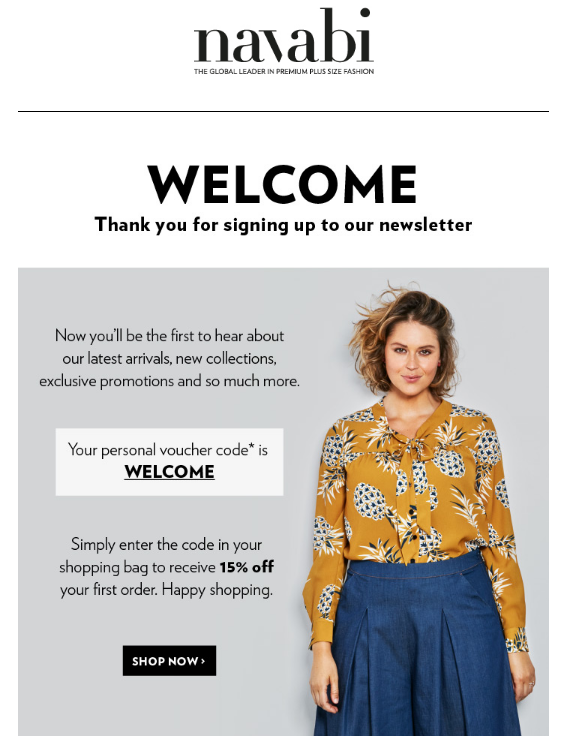 Send emails at the right time to increase conversions
Every eCommerce email marketer wants her emails to be at the top of the customer's inbox. Beyond everything, most subscribers will read only those emails they see first. So when must you send your emails?
As per marketing professionals and experts, to get the best email open rate, you will have to schedule your emails either between 9 to 11 am or 3 to 5 pm.
When it comes to picking the right day, you can either send emails on a Wednesday or on a Thursday. This is because subscribers are less likely to have work related meeting on these specific days. Besides, as long as you stay away from the weekend, your email open rates and engagement rates should be fine.
Monitor deliverability and avoid spam folder
Email deliverability is vital to the success of your email marketing campaign. It does not matter how appealing or interesting your emails are, if subscribers never open them, they won't react, let alone convert into potential customers.
Several marketers are under the impression that only the performance of their email marketing services provider impacts email deliverability. But there is more to that. Factors such as content, images, subscriber lists and frequency of sending emails all impact the deliverability of your campaign.
Most custom designed mail servers have inbuilt firewalls that prevent unwanted and junk emails from entering the inbox. On the other side, emails that contain genuine content pass through firewalls easily.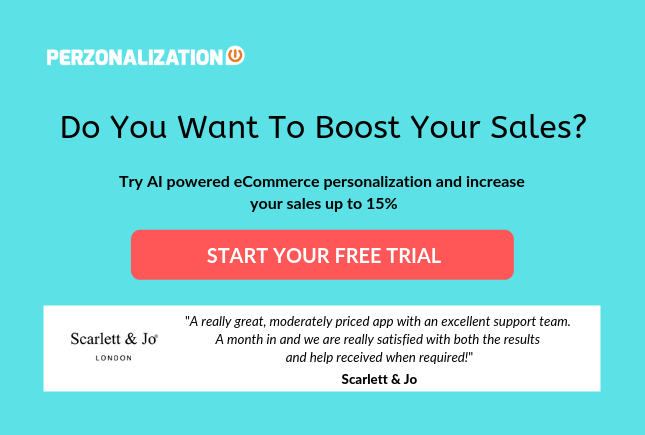 Best Practices for Email Marketing – Subject line
According to various studies online, more than 35 per cent of subscribers decide to open an email based on the subject line. This inference actually makes sense. Your subscribers will generally see three main things before they decide to read or delete your email:
The source or name of sender
Subject line on the email
Your subscribers might have their own inbox settings which could prevent emails from entering the inbox. But if the email title or subject line is lengthier than the name of the sender and pre-header; it might negatively effect the action your subscriber takes. Ideally stick to 50 characters and don't make it too long.
35 per cent of subscribers decide to open an email based on the subject line. – Tweet This!
Therefore, how should an ideal subject line be? What must it include? What are the best practices for email marketing with respect to subject line?
Firstly, understand the overall content of your message. Take time to craft a suitable title. Play with words and sentences – check which title matches your email. Besides, try to include  no more than 6 or 8 words in your subject line.
Secondly, don't leave subject lines as a late addition to your emails. A/B test your subject lines to know which works best and which doesn't.
Thirdly, be innovative while drafting subject lines. You can try using names of subscribers or emojis on subject lines. Apparently, both have shown to have a positive impact on email open rates.
Look at the following subject line examples from eCommerce stores that resulted in the emails getting opened:
Estée Lauder: "Rikke! Receive a Free Full-Size Advanced Night Repair Eye, with your purchase."
kikki.K: "It's time to get too personal John"
Crocs: Extenden one more day "50% off clogs/sandals/flips
Bombas: "These Bombas Are Almost 100% Gone Forever"
Brooklinen: "Say Goodbye"
Death Wish Coffee Co: "Limited Edition: All New Death Wish New Era"
Estée Lauder: "Choose or Lose! Free Gift Worth up to $210, with your purchase."
ThinkGeek: "Missing out on this sale would be highly illogical."
Crate & Barrel: "ENDS TODAY: 4 Pre-Thanksgiving sales (gobble them up)."
Crew Factory: "One more chance to get 35% off!"
ban.do: "warehouse sale. next weekend. be there."
Huckberry: "The Rundown w/ Modern Family's Ty Burrell"
Estée Lauder Online: "Give The Glow ✨ Shop New Limited Edition Skincare Gifts"
Bonobos: "Too busy to read this email?"
Moo: "✨Wanna see something special? ✨"
Use a professional email marketing automation tool to prevent spam folder
To make your email marketing campaigns effective, marketing experts suggest using email marketing automation. There is plenty of free online software that helps novice email marketers to run their campaigns successfully. However, it is best if you use a reputed email marketing automation software form reputed email marketing services online.
Automated emails, like the one offered here on Perzonalization not only help to make your emails look good but also help you to manage your online reputation and deliver your emails directly to the inboxes of your subscribers.
Moreover, you can effectively measure your email marketing campaign's performance and automatically manage your subscriber list. Perzonalization is a classic example of best practices for email marketing automation. We have been helping several small and mid-sized eCommerce stores with their automated emails.
Send engaging content to get more responses
Is your email click-worthy? What is so special about your emails?
These are a few questions you need to ask yourself before drafting emails to your subscribers. Emails with relevant facts, HD images, and personalized content tend to perform better than those without.
So you will have to look for punch lines and sentences that will prompt subscribers to actually open and read your emails. Whether it is the subject line or the body of your email – you will have to be creative in your language and style to make sure your emails are opened and read.
Select the best design template for your emails
Freezing a specific template for all of your email campaigns is necessary. This creates a sense of uniformity and consistency in your emails. If you are using email automation software, you are likely to get a wide variety of options and suggestions to choose from. Select a template that is simple and not clustered.
An ideal email template will generally include an introduction, body, images, and a conclusion. However, you can alter the format as and when the situation demands.
Boden sent the following email to its youngest fans promoting their "back to school" range. The background is smart and funny.


Best practices of email marketing – Design
Best practices for email marketing design are crucial when you are trying to grab the attention of your prospective/existing customers. The following will guide you through it:
Maintain equal balance between text and image
Draft emails that consist 60 per cent text and 40 per cent images. You can decrease the use of images in your email as it slows down the load time in your subscriber's inbox – which might make them to stop reading and shift to another email.
Craft emails that are crisp, to the point and load quickly. An email with too many images could end up in the spam folder. Also, make sure that your email stands out by aligning the text, using bullets and segregating them into paragraphs. If necessary, use italics, or bold to make your emails look neat and appealing for the reader.
Craft emails that are crisp, to the point and load quickly. An email with too many images could end up in the spam folder. – Tweet This!
Use alt texts instead of images in emails
Always use alt text for images. Most subscribers turn off image loading either to safeguard their inboxes from spam or to increase load time. If you skip alt text, your subscribers will see a blank box. Some of your subscribers also use screen readers. With no alt text, the screen reader is devoid of information except the email's text.
Use easy to remember sender names
If your email doesn't bother to register into the minds of your subscribers, they won't bother to even open it. And if they ignore your emails a few times, your future email campaigns could go directly to the junk.
Try using a combination of the following to make your emails stand out:
– [Company Name]
– [Your Name] from [Company Name]
– [Your Name] @ [Company Name]
– [Company Name] Newsletter
– [Company Name] Offer
You can use any of these formats but ensure to remain consistent with whatever you choose. Over a period of time, your subscribers will get used to seeing the same name. Changing it later would confuse your subscribers. These best practices for email marketing ensure that your customers get the best out of your emails.
Best practices for email marketing – Segment your subscribers
Sending an email blast to all of your subscribers might not show the desired outcome. This is because most of your subscribers might not be able to connect with what you are trying to say. As per industry experts, sending an email blast to your entire subscriber list might work on specific occasions.
But chances of generating revenue with your email campaigns are high when you design personalized content for individual subscriber segments.
Although segmentation is a tedious task; dividing your subscribers according to age, gender, and preference could actually help you to design effective email campaigns. If your email hits the right audience, you are sure to see a growth in sales and revenue.
Offer timely feedback to your subscribers
Never send emails through the noreply@ address to potential leads and customers. This could lead to disastrous outcomes, where your subscribers will not be able to contact you, should they have any enquires or doubts.
A noreply@ could simply imply that you don't care about their feelings and concerns. Even though it is slightly tiring, as an email marketer, it is your duty to respond to each message and query.
Offering your customers a chance to give feedback is the first step in building trust and reputation in the market. It not only leverages your brand but also increases sales and revenue, as customers would willingly purchase products from a brand that cares about their concerns and problems.
Best practices for email marketing is all about being creative with your mundane business concepts. You might not receive the best results in the first instance, but after consistent efforts you will surely notice the difference! The above mentioned best practices for email marketing are sure to help you get there.
Curious to learn more? Take a look at related posts!
Do You Want To Boost Your Sales?
We are Perzonalization and we'd like to help you.
Try AI powered eCommerce personalization and increase your sales up to 15%.