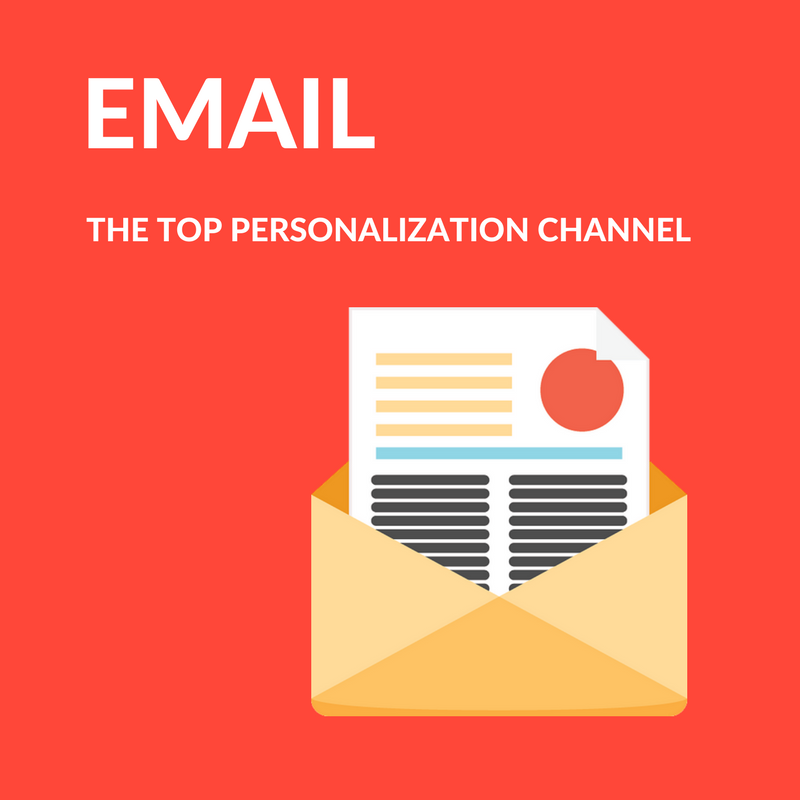 Email Is The Top Personalization Channel In The UK
Personalization has long been used by marketers but the extent differs according to the company's size, budget and data processing capabilities. With the help of big data and AI, personalization capabilities has sky-rocketed. According to a survey conducted by Jaywing among 250 UK marketing executives, email is the top personalization channel in the UK.  Although 95% of the respondents state that they deploy individual-level email personalization, 40% of the emails "are not personalized beyond 'Hello, first name,'.
Download our free guide and learn how product recommendations on emails can ensure repeat sales.
Some Interesting Facts On Personalization On An Infographic
95% of UK marketing executives deploy individual-level email personalization.
40% of the emails are not personalized beyond "Hello, first name,".
37% of websites, 20% of display ads and 9% of social media are personalized.
8% said their firms conduct full cross-channel personalization.
27% said that they provide individual customer experiences across some channels.
35% said their firms they deploy basic personalization.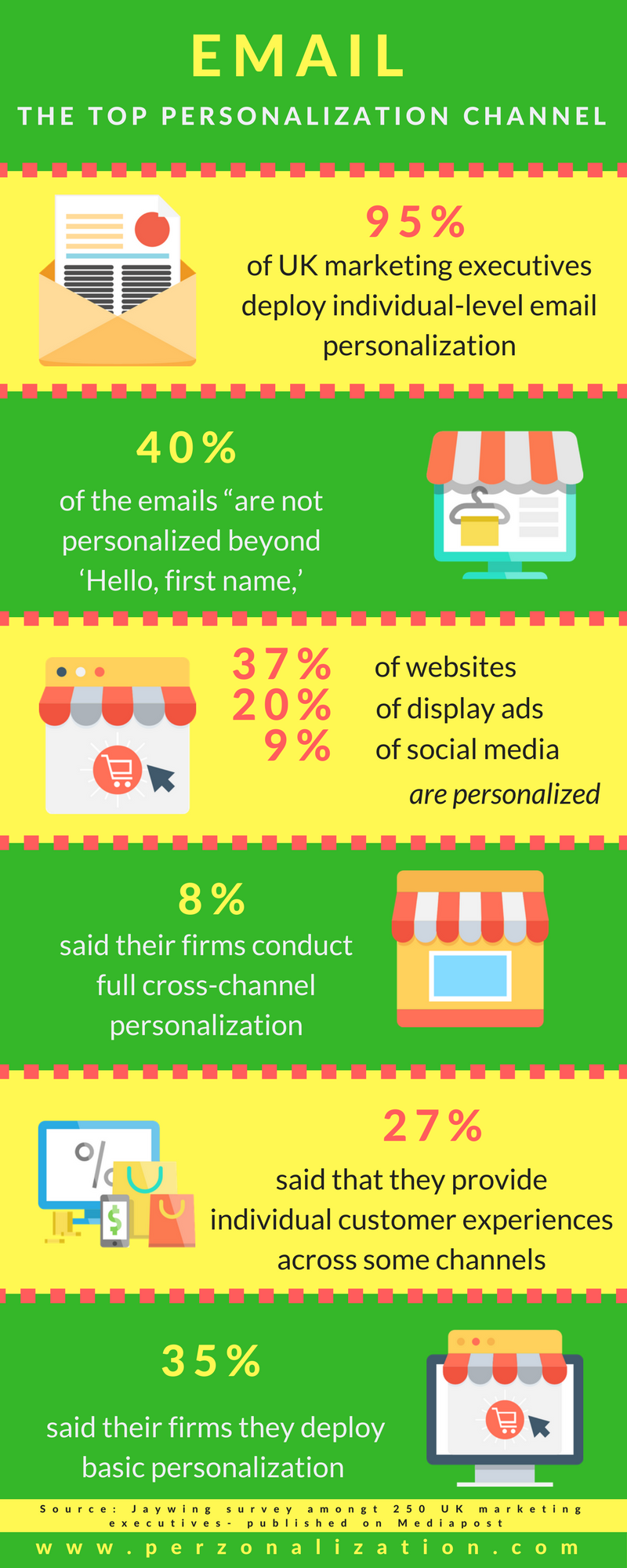 Personalization Is Applied The Most In The Email Channel
Email was stated as the top channel by the respondents of a 2015 study by eConsultancy. It turned out that more than four in five organisations personalising aspects of their marketing are doing so with their email (88% of client-side and 84% of supply-side respondents).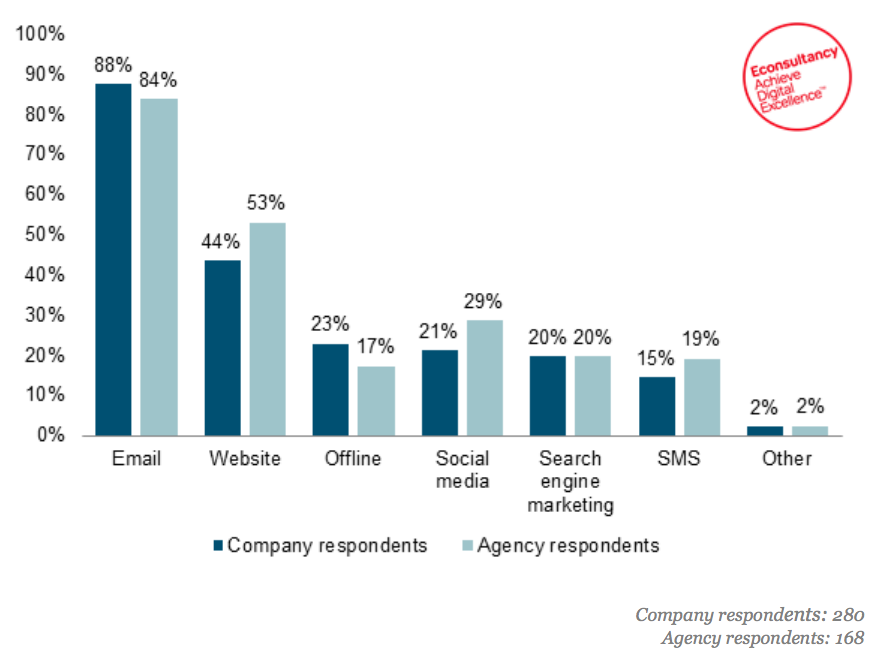 The Wisdom Of Crowd Gives Clues On The Expectations
The wisdom of the crowd has also something to say about the way that email marketing will evolve. In another eConsultancy survey marketers responded to the question "What do you think the single biggest to change to email marketing will be, when looking ahead 5 years". Data, content and personalisation were the most prominent themes, resulting in the below word cloud.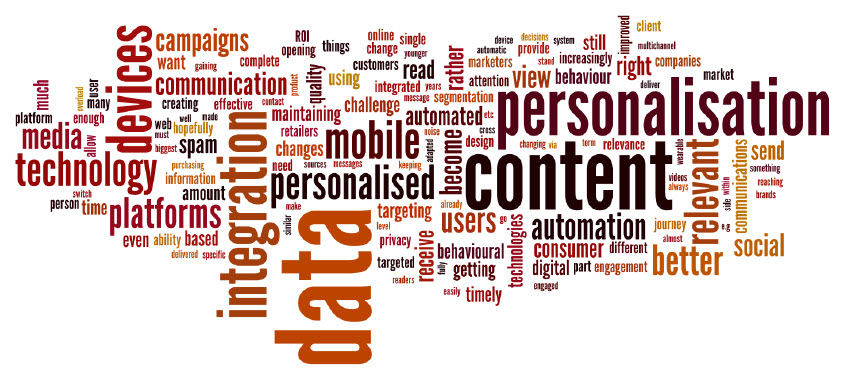 Personalization As An Important Online Trend
One of the most reputable digital marketing surveys, the Quarterly Digital Intelligence Briefing published by eConsultancy in association with Adobe highlighted personalization as the most important online trend of 2016. 31% of the 7000 marketing professionals that filled out the survey stated that "Targeting and personalization" are their top digital priority for 2016, closely followed by content optimization (29%). Social media was deemed only the third most important area, and it even fell 2 points since last year from 27% to 25%.
Having said that, if you're looking to do more with an email marketing software, like for instance, personalization in this context, you need to dig deeper to find a software that is more sophisticated than the standard options available which will offer better functionalities without compromising on the quality and nuances.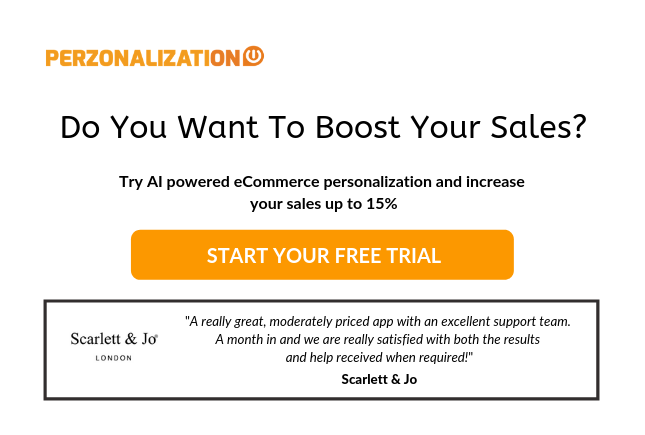 Both Marketers and End-Users Crave For Personalization 
Email personalization enhances the overall experience, this is a view shared both by the marketers and the online users. The top reasons for US email users to unsubscribe from a business or non-profit email subscription are too many emails (69%) and content that is no longer relevant (56%). We may comment that email is the top personalization channel both for the online users and the marketers but still personalization is perceived as nothing beyond saying "Hello name". State of the art personalization practices such as AI powered personalization shall be applied on emails in order to ensure customer loyalty and repeat sales.
Curious to learn more? Take a look at related posts!