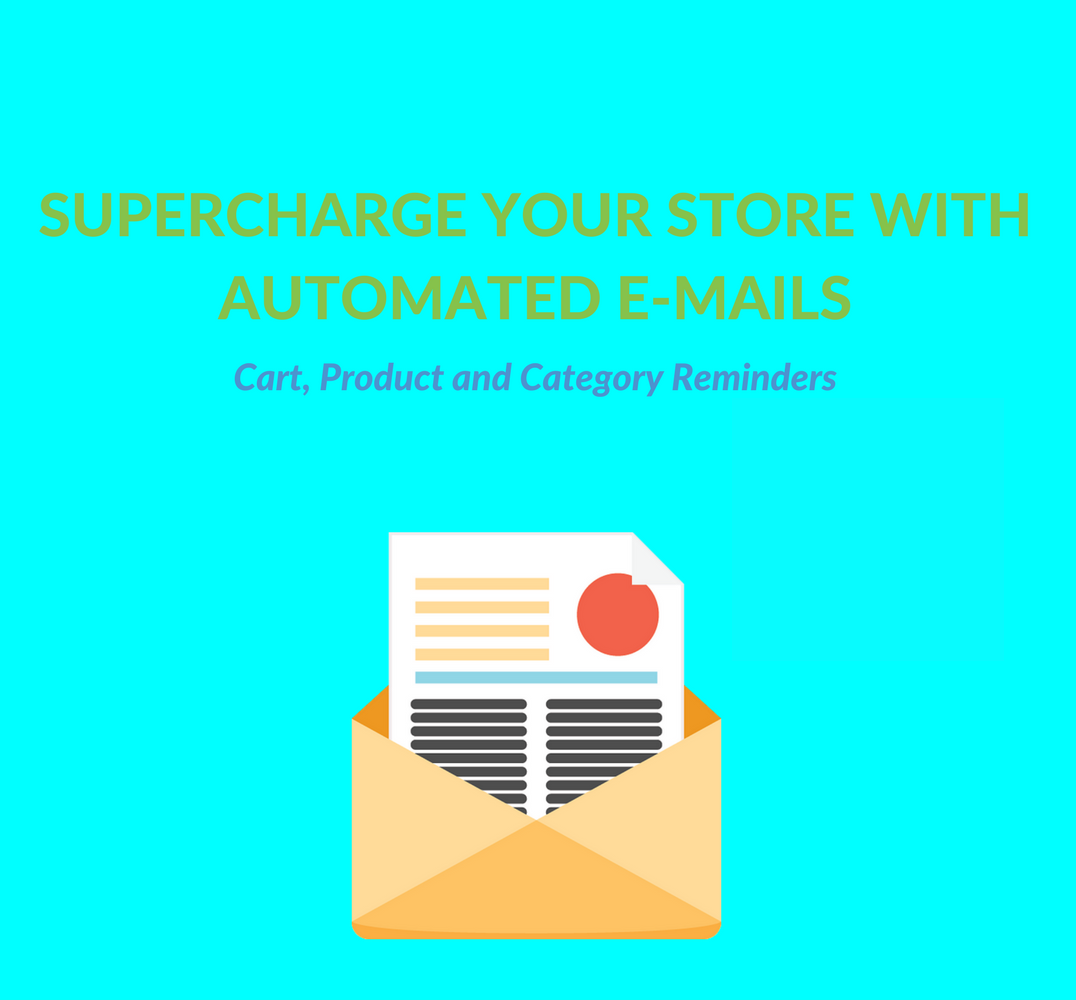 What Are The Automated eCommerce Emails
The type of trigger emails that are sent automatically by an online store is called automated eCommerce emails. The most important aspect of this type of email autoresponders is the fact that they are triggered by a user action. In an eCommerce environment, a long list of user behaviours may serve as a trigger for an autoresponder.
Download our guide and learn how product recommendations on automated eCommerce emails can ensure repeat sales.
Abandoned Carts
We may always want our visitors to finalise their visit to our online stores with a transaction but in reality only 2-3% of the visitors end up making a purchase on an eCommerce website. The global average abandonment rate happened to be 69.23% in 2017 showing us that every online store has to take immediate action on cart abandonment. When a visitor forgets to buy an item in his/her shopping cart, the best way to prevent lost sales is to send that customer an automatic reminder email. A marketing automation tool or an email autoresponder software might be used to send automated eCommerce emails to customers. Some of the shopping cart softwares offer standard type of cart reminder email options.
Today we have made it possible to add a predictive layer on top of the automated abandoned cart emails. The email autoresponders are now including personalized product recommendations along with the abandoned item. This kind of an automated email ensures that a visitor who has left an item in cart finds a related product of interest. We choose this related product by analysing that individual's shopping behaviours along with similar users' activities.
These type of automated eCommerce emails with personalized product recommendations ensures higher repeat sales thus higher abandoned cart conversions.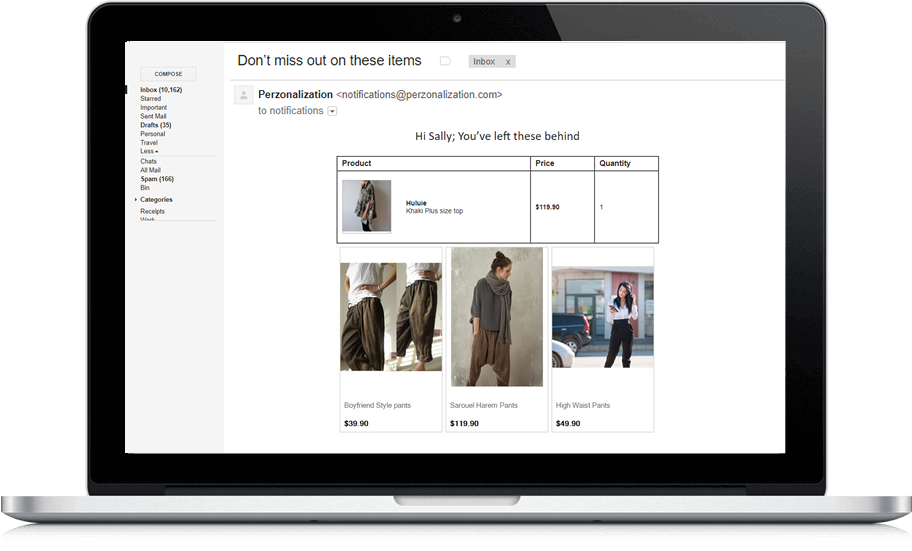 Purchases
A purchase email may well be coined as a transactional email as the main trigger for this autoresponder is a sales transaction. Whenever a customer finalizes an order, an automatic email is sent. The email autoresponder may include basic information on the order placed as well as cross sell product recommendations. The basic information is usually the order number, the image, the price and the quantity of the item(s) and some handy information on the delivery times.
Our job at Perzonalization is to add value even on a basic transactional autoresponder email by adding personalized cross-sell recommendations. By this, we ensure that the automated email attracts the customer in such a way that she is motivated to make a repeat purchase with the help of a cross sell item.
For consumer electronics stores, it is wise to recommend small and low priced complementary items in purchase emails whereas it's practical to showcase fashion items that go together well with the originally bought item i.e. recommending a t-shirt, a bag and some accessories if the customer has bought a pair of jeans.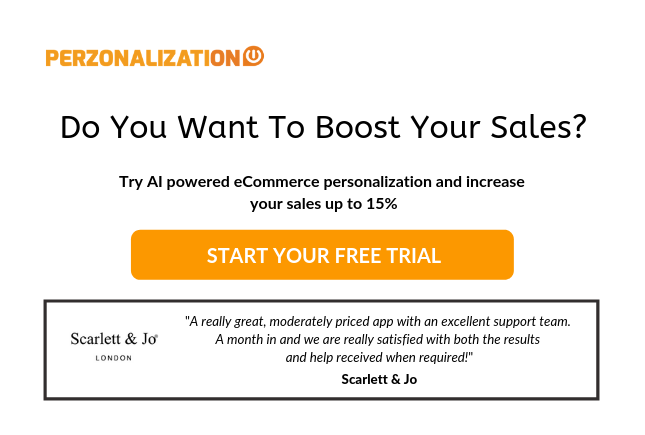 Product Views
It's sometimes hard to decide which item to buy. All of us might have experienced that; we like a product but cannot be sure if we should buy it then we keep on visiting the same product page for several times. At Perzonalization, we try to capture this behaviour as it surely reflects a strong purchase intent towards that product.
Our automatic email sender is triggered whenever a visitor views the same item for several times and then automated email is sent out to that customer. This autoresponder does not only include the viewed item but also similar items that were picked with the help of our AI powered personalization algorithm. This is a great example to a scenario where predictive intelligence works hand in hand with the marketing automation technology.
Category Views
eCommerce websites usually act as storefronts showcasing a wide array of products. In most of the online shopping sessions, this motivates the visitor for window shopping. 72% of the consumers prefer browsing for information online as opposed to getting information at the physical retail store and 83% of non-online shoppers use the Internet to research products that were later bought offline.
Category pages are the best places to scroll down to have a look at several products, both for the online shoppers and the non-online shoppers. If the page is designed beautifully and contains several product alternatives displayed in a neat and tidy fashion, chances are that the visitor will remain a browser and will not land on any product page.
This category browsing behaviour can also be used as a trigger to send automated eCommerce emails for these window shopper type of customers. The main intention here is to convince the user to visit a product page and then make a purchase. These automated emails include the personalized product recommendations from the visited category. If the user is into laptops but do not view any laptop product pages, the email autoresponder showcases personalized laptop recommendations.
How To Make The Best Use Of Automated eCommerce Emails In eCommerce
Even if you're operating a small eCommerce business, you need to use the email autoresponders for your own advantage. Traditional approaches of marketing automation usually focusses on "who" and "when" aspect of the autoresponder emails whereas we are able to combine the "who", "when" and "what" aspects to add more value on automated eCommerce emails. Predicting the visitor's purchase intention, sending the right email at the right moment to the right person, featuring the right content is what makes our automated emails unique.
Curious to learn more? Take a look at related posts!