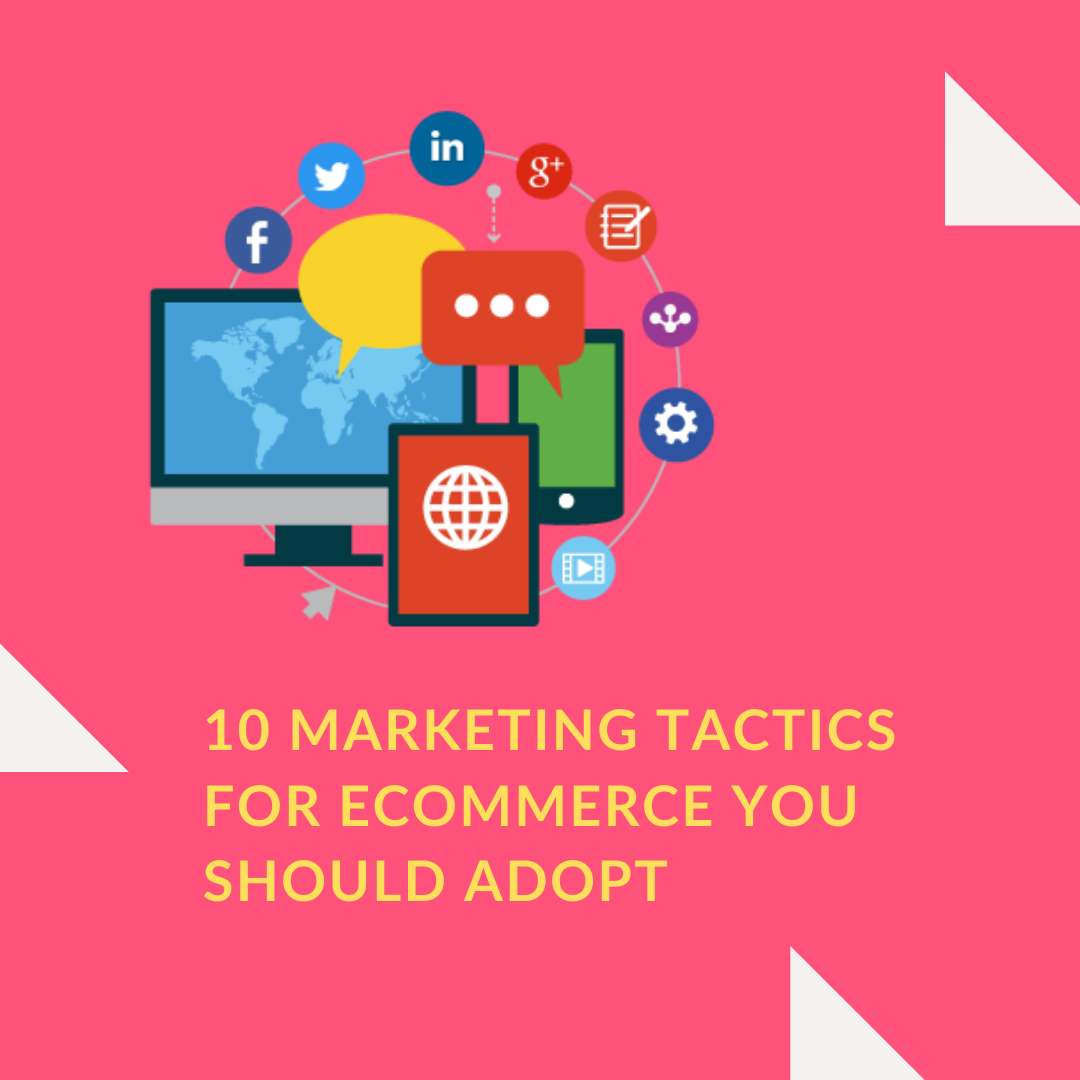 No matter how good your product is, if you do not do the marketing the right way, your business is destined to fail. An eCommerce online store is very distinct from a brick and mortar store. While the latter will still be visible to a passerby who might step in to your store, an online store is more like something on a marooned island somewhere in the middle of an ocean. No one will know of it unless you spread the word around. And that is where marketing tactics for eCommerce comes into play.
Download your guide and learn how to use email personalization to improve conversions.
Marketing for your eCommerce store is exceptionally vital especially if you are a newbie in the industry. If you are looking for methods that will show you how to promote your eCommerce site, you will first need to come up with a proper eCommerce marketing strategy. A solid strategy can help you to:
Reach your target audience
Spread the right message to the right people
Understand market dynamism and consumer behavior
Plan and forecast activities that will drive profitability
While the Internet can be perceived as a pool of potential customers, it is rather tricky to fish in this pool without the proper bait, which are robust eCommerce marketing strategies. Here are 10 eCommerce marketing tactics that you should definitely adopt in 2021 to help you get more traffic and convertible leads:
While the internet can be perceived as a pool of potential customers, it is rather tricky to fish in this pool without the proper bait, which are robust eCommerce marketing strategies. – Tweet This!
Marketing Tactics For eCommerce – Content marketing
How many times have you seen the message -"Click here!" on a website? If you went ahead and clicked this link, you should know that it was content marketing done right. As an eCommerce entrepreneur, you might already know what content marketing is all about. Content marketing is collecting, collating, and publishing relevant information on your eCommerce web store to attract potential traffic and leads. It may include blogs, whitepapers, case studies, blurbs, how-to videos, e-books, articles, and even product or service descriptions.
How will it work for your web store?
Imagine your web store sells shoes and you write a blog "The perfect party shoes for clubbing".
In the blog, you list the types of shoes available, the outfit they can be teamed up with, and other accessories one needs to have to match the style. You include quality photos of the product and include a link to the product page where users can purchase your shoes.
What next? … a fashion-conscious woman is looking for inspiration on what to wear for a party. She consults Google and searches for perfect party shoes – and voila! Your blog pops up. She clicks on the article and likes what she reads, so she clicks on the link to your party shoe product page and then begins browsing your store. Zing! You won yourself a first potential lead.
Content marketing thrives on good quality content, relevant keywords, and genuine information. One of the most important aspects of content marketing is; understanding your target audience. What are their needs? Will, your content give them the answer they seek? You need to build your content marketing strategies along these lines.
Marketing Tactics For eCommerce – Social media marketing
If you get this right, social media can have a massive impact on your sales. The aim of this eCommerce marketing channel is to get your customers to promote your company for you. So, before you delve into this platform, you will have to figure out which social media platform works best for your eCommerce web store.
For online stores, visual platforms like Pinterest and Instagram are considered few among the best. But Twitter, LinkedIn and Facebook are also vital to promote your web store. Below is an example of a company called Chord Buddy that has reposted a user-generated content.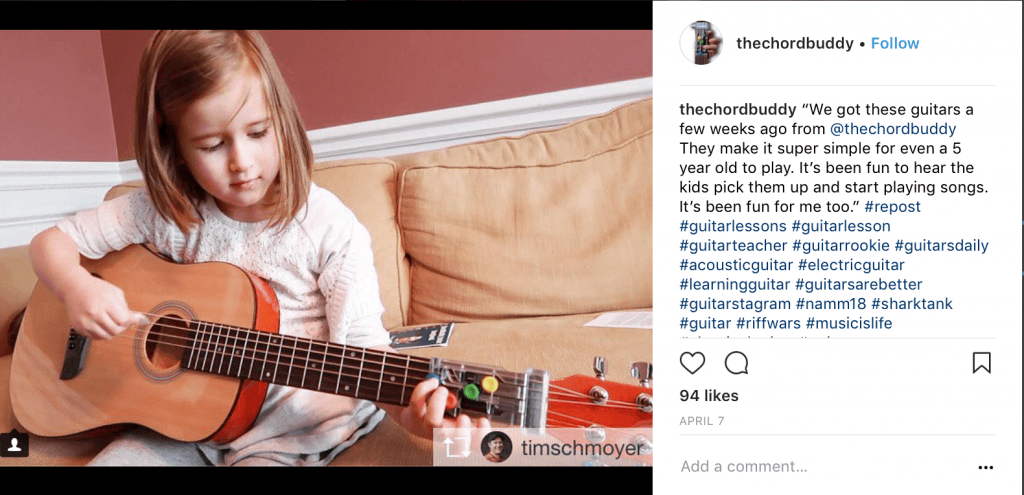 What should you be posting?
Just like your content marketing strategy, your social media strategy will also revolve around good content. It is recommended to publish a mix of 20 per cent promotional, and 80 per cent informational posts. Your followers wouldn't be fond of seeing purely promotional messages. They want to be entertained and informed through your posts.
Marketing Tactics For eCommerce – Paid Advertising
If you have newly launched your eCommerce website, then paid advertising is not the first option you would like to choose as it requires an adequate amount of money. But, if you have sufficient funds, paid advertising can be a great method to generate convertible leads.  If you are trying to find ways on how to market eCommerce site, then paid advertising will be your lifesaver.
http://blog.wsi-emarketing.com/types-paid-search-ads-digital-marketing-basics/
How does it work for an eCommerce business?
Paid advertising is targeted towards a particular audience and is generally displayed in search listings, on websites and on social media platforms. If users click your ad, they are redirected to your web store and you get charged a fee.  Cost per click, pay per click and cost per impression are among many charging methods.
What is interesting about paid advertising is that once you optimize the ad as per your requirement, you will surely generate a return on your investment. You can even add more money to your PPC campaign to increase your revenue.
Marketing Tactics For eCommerce – Email Marketing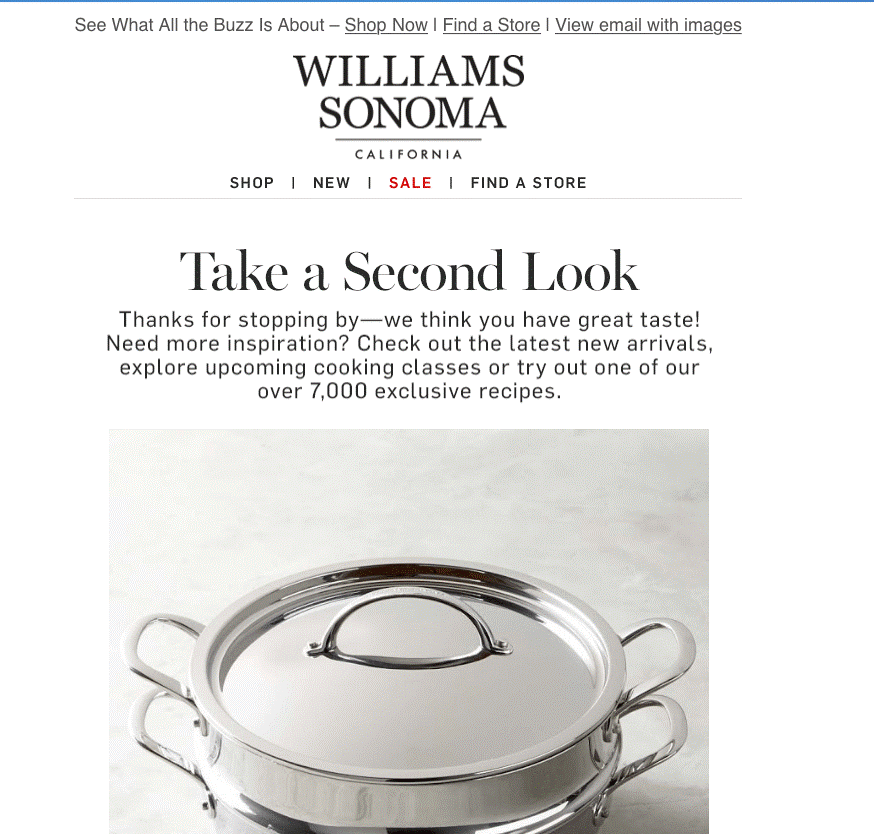 Email marketing has proved to be one of the most successful eCommerce marketing strategies that can win you sales orders in a jiffy. It is one of the most powerful marketing weapons that can push your eCommerce business to success. In the above example, the retailer is trying to engage with the customer through an email.
Email marketing has proved to be one of the most successful eCommerce marketing strategies that can win you sales orders in a jiffy. It is one of the most powerful marketing weapons that can push your eCommerce business to success. – Tweet This!
Make sure that you personalize emails before sending them out to a target audience. You will have to personalize the subject line and the entire proposal before sending it across. Personalized emails have a 75 per cent higher open rate than non-personalized emails.
Marketing Tactics For eCommerce – Affiliate Marketing
This is among the eCommerce marketing tactics that lets other people market your products and services in return for a percentage of sales that you make as a result of their efforts.
How does this work?
In this marketing strategy, you generally give a unique URL that affiliate marketers can use to promote your products or services. For instance, an affiliate marketer would then post this URL on his website with relevant information or perhaps an informative article about your eCommerce store.
When users click on that URL, they will be redirected to your eCommerce store, and if they buy your product, an affiliate tracking software will attribute the sale to the marketers. In addition to this, the unique URL can also be shared on WhatsApp or Facebook Messenger for getting quick responses.
Marketing Tactics For eCommerce – Search Engine Optimization
An average eCommerce entrepreneur has some basic knowledge of search engine optimization (SEO), but this eCommerce marketing tactic is underutilized. While this tactic needs plenty of effort, if done properly, it will definitely bring uniform and free user traffic to your eCommerce web site.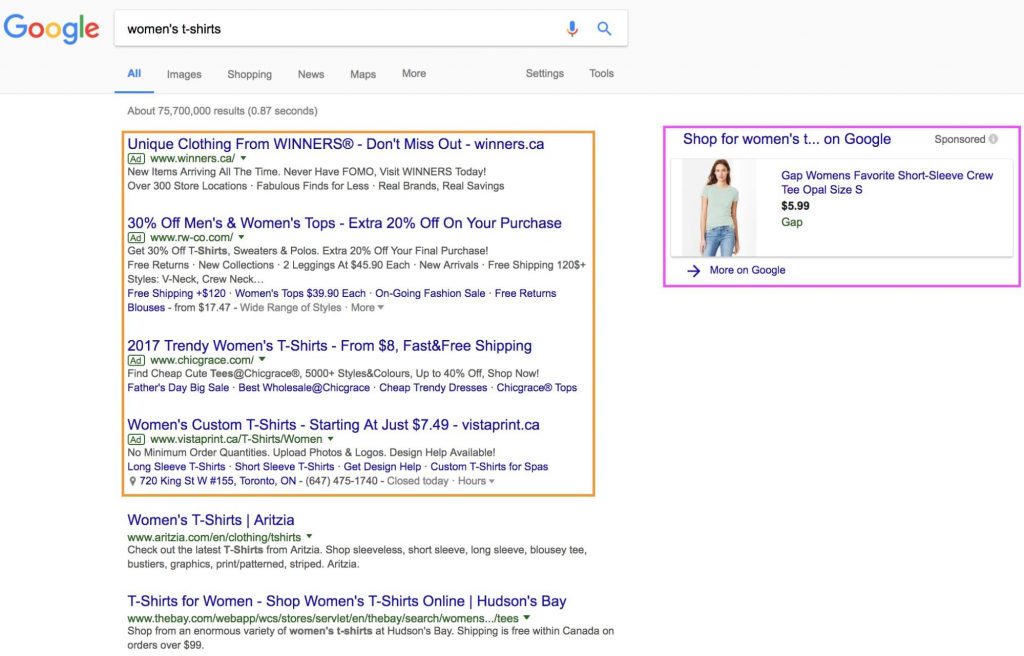 How does this work?
SEO marketing efforts are offshoots of content marketing strategy. In this digital marketing tactic for eCommerce, you will be consistently preparing high-quality content for your eCommerce site. Since eCommerce is a vast domain, the competition for SEO is extremely intense.
Your aim is to ensure that whatever content you provide has relevant keywords and is well written. A poorly fitted keyword phrase can drastically bring down the ranking of your eCommerce site. Therefore, to find what goes best with your content, you will need to perform keyword research relevant to your product and service and then write the desired content.
Make your marketing efforts mobile responsive
One of the most important things that you must keep in mind before executing any eCommerce marketing strategy is to check if your website is mobile and tablet responsive. Remember, if a user cannot open your website on her mobile, chances are she might look for a competitor website. Therefore, make sure you deliver what customers are expecting and make an investment to fully optimize your website.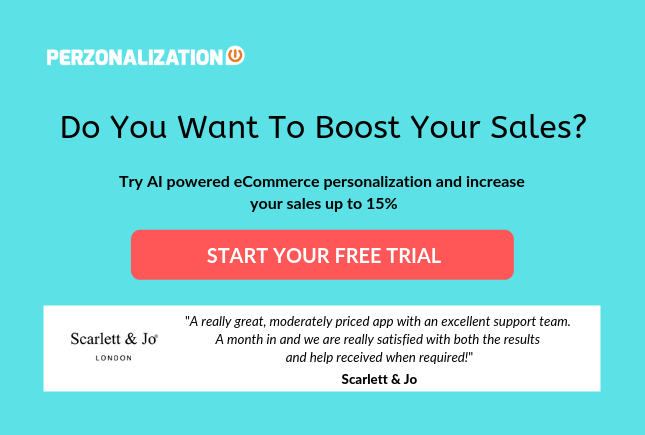 How does it work?
Mobile marketing techniques for eCommerce can be used to target a specific audience. You can make use of geo-targeting marketing technique to attract potential customers to your website. In this technique, relevant content is advertised to mobile users based on their current location. Furthermore, this technique enables you to expand your reach to users who are within a particular distance of your business and to offer them a strong reason to stop by your website or make a purchase.
Marketing Tactics For eCommerce – Retargeting
Have you ever clicked on a product on Amazon or any other eCommerce website that caught your attention, and then kept seeing that same product pop on your Facebook feed? This is no accident. Retargeting is a marketing strategy that lets eCommerce owners to customize every online advertisement based on criteria applicable to actions taken by the buyer.
Retargeting ads are invariably linked with a previous piece of product or service viewed by the buyer. A strategy devised around retargeting can help you tap into at least 70 per cent of online customers and convert more customers than you can with any other advertising strategy.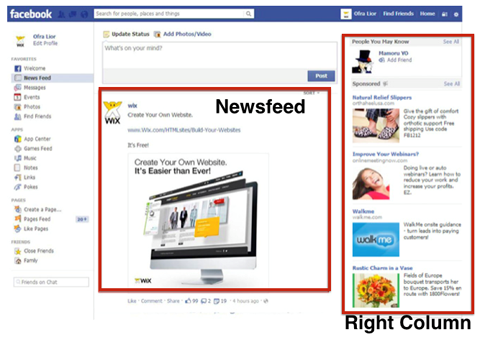 Marketing Tactics For eCommerce – Lead nurturing campaigns
Customers are like seeds newly sown. They will need to be nurtured in order to reap the benefits over a long period of time. Effective eCommerce marketing is reliant on careful nurturing of every relationship with your customers. And these have to be based on the customers' buying behaviour and preferences. This is why it is essential to create and launch lead nurturing campaigns based on existing buyer data. This can be done through emails, personalized offers or by simply engaging with them through different channels. But always remember to solve their problems and address their needs.
Marketing Tactics For eCommerce – Grow with technology
Learning, testing, and implementing the right technologies that efficiently support your business objectives should be central to your eCommerce marketing strategy. Your entire eCommerce business revolves around the efficient use of different types of technologies. Without good technology, your online business could not operate or perhaps compete with other competitors in the market.
Final Thoughts
Your marketing strategy should incorporate a variety of different individual tactics that use both inbound and outbound marketing to target your audience. Consider the 10 marketing tactics for eCommerce listed in this article and test their impact as you accommodate them in your marketing plans. Remember that eCommerce marketing is about considering what works best for your buyers, so you will have to make sure you monitor the outcome of each of the marketing tactics to recognize how and why they impact your outcomes. For now, start with this blog post and let us know what you think.
Curious to learn more? Take a look at related posts!
Do You Want To Boost Your Sales?
We are Perzonalization and we'd like to help you.
Try AI powered eCommerce personalization and increase your sales up to 15%.