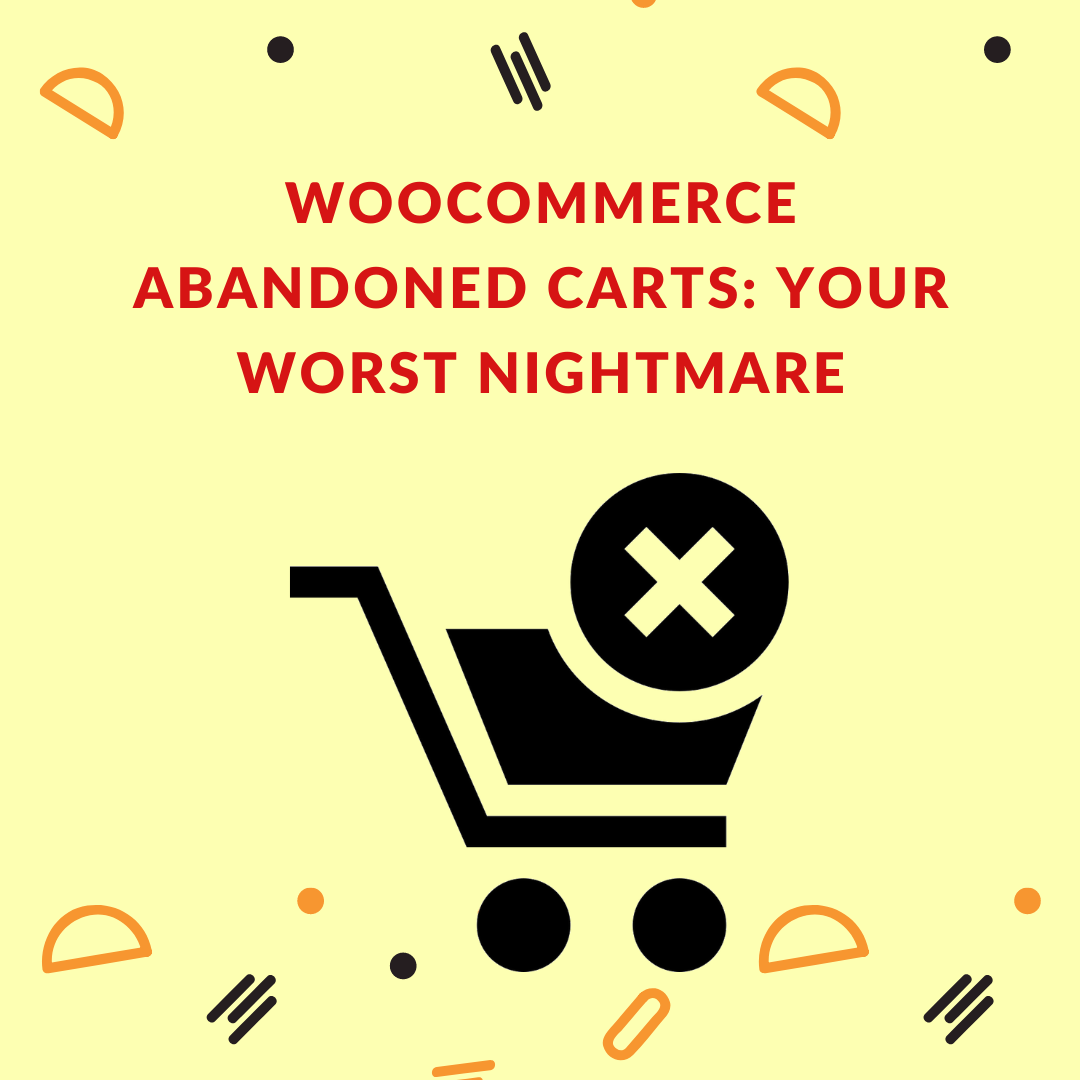 Do you want to reduce cart abandonment on your WooCommerce site? It's upsetting to think of attracting a buyer all the way to the shopping cart, only to lose out on the sale. However, the good news is, there are proven ways to bring down WooCommerce Abandoned Carts rates without renovating your online store. In this post, we'll share 10 known ways to reduce WooCommerce abandoned carts.
Are you able to showcase AI powered related products, upsell items and frequently bought together products on your WooCommerce store? To get all of these and more, install Perzonalization for WooCommerce now and start your 14 day free trial.
Let's first understand the concept of WooCommerce cart before dealing with other relevant topics related to WooCommerce abandoned carts.
What do we mean by "abandoned carts"?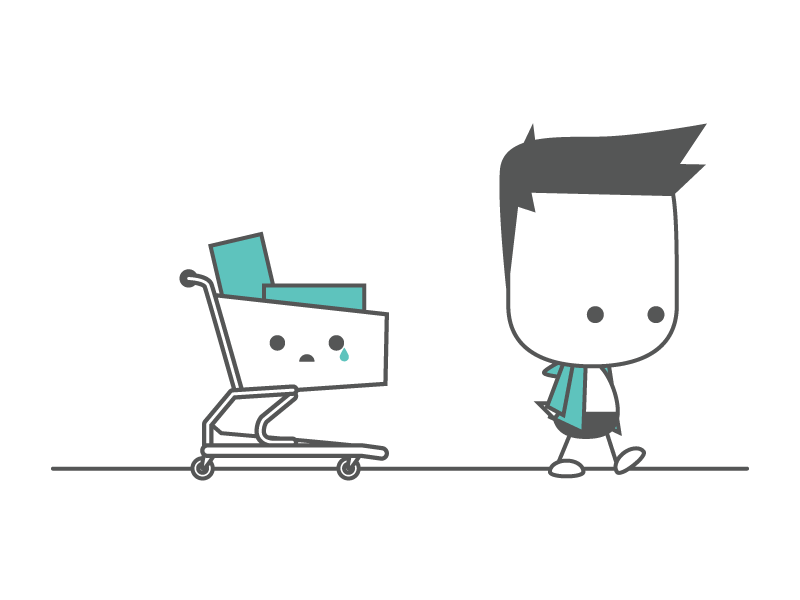 Did you know that eCommerce cart abandonment could be the actual reason for decreasing sales that were once engaged at your online web store? If you want to enhance your conversion rates, keep reading to know what this issue is all about.
Now visualize this – you are at a shopping center waiting for your friend to arrive. While you are waiting, you check the shops and find items of your choice, so you pick them up and continue looking for other items.
Your friend has arrived and is waiting for you at the nearby bookshop. You put down the items and rush to meet your friend. Despite the correct reason, you have made a decision to leave those items for the time being and perhaps come back to collect or purchase them later.
When applied to the eCommerce scenario, this very action of the customer is labeled as "cart abandonment" or "abandoned basket" – when a potential buyer adds items to her online shopping basket but leave the web store without making a purchase.
The eCommerce abandoned cart rate shows how many of the items that are added to the shopping basket are sitting idle.
It can be calculated with this formula:
Added to shopping basket / number of buyers or by using a Google Analytics report for shopping cart abandonment, which implements the same formula.
eCommerce cart abandonment could be the actual reason for decreasing sales that were once engaged at your online web store – Tweet This!
Why do WooCommerce abandoned carts still stay as a big issue for the WooCommerce merchants?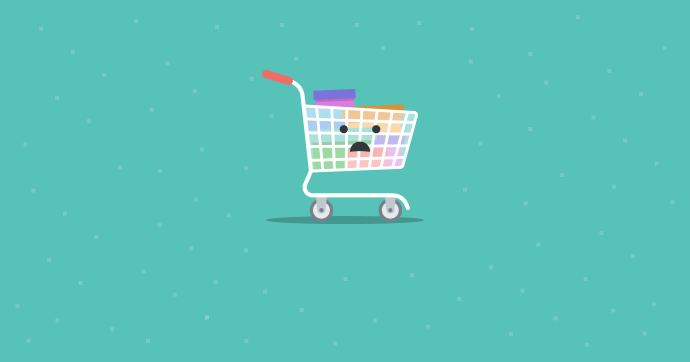 There is nothing more infuriating to a WooCommerce merchant than an abandoned shopping cart. You have invested all your energy, money and time in creating an attractive, user-friendly website; you have applied a robust marketing and promotional strategy; you have the buyers on your website, and they have selected the products they want. What happens next –? They don't complete the transaction.
Abandonment of carts leads to one of the worst fears of every WooCommerce retailer – dropping sales and stalled business performance. When a customer keeps the transaction hanging without proceeding to payment, it directly impacts the growth of the business. The web store is neither progressing nor exhausting the sale.
In such a scenario, WooCommerce retailers are unable to place an order for new items in their stock until the previous items are sold completely. Besides, retailers do not have the right to coerce any buyer to purchase the item.
To know the underlying cause of this issue, you must realize that customers have a dynamic mindset. They don't always buy items with the intent to purchase. At times, a buyer just wants to explore possible options and adding something to their shopping basket is the quickest way to bookmark a preferred item while they are still in search mode.
Let's take a look at these statistics to draw a clearer picture of the cart abandonment issue. In a 2017 study revealed by the Baymard Institute – a popular eCommerce research platform – it was inferred that more than 1,700 online shoppers (59 per cent of web users) abandon their shopping baskets because they are simply looking around and aren't ready to buy an item.
The study further segmented these buyers out so they could determine the actual reasons that potential shoppers abandon their baskets and a lot of these reasons aren't very shocking.
The Baymard study listed down ten reasons for shopping cart abandonment and we are going to review the top four reasons since most of them can be easily determined and worked upon with robust marketing strategies.
Reason #1 – Shipping/delivery costs

The major reason why shoppers abandon shopping baskets is that they come across additional costs – particularly delivery, surcharge, tax and extra fees. While this might not be an issue any WooCommerce retailer could fix, it is essential to understand the ultimate truth – shoppers don't want to pay for anything extra.
In a recent study of 1,400 buyers, a whopping 91 per cent of shoppers indicated that free delivery and no extra charges would make them a repeat buyer. And another 67 per cent of customers pointed that they would add more products to their baskets to receive free shipping.
Reason #2 – Forced to create an account with the store
The Baymard study stated that 37 per cent of shoppers abandon their baskets because they are forced to create an account with the online store before finishing their shopping.  Potential shoppers always look for a hassle-free buying experience.
The moment they see a pop-up or are redirected to a page that requests them to create an account, they either close the window or jump to a competitor web store.
Reason #3 — Long checkout process
The Baymard study's third major reason that shoppers abandon their shopping baskets was due to a cumbersome and lengthy checkout process. According to the study, at least 30 per cent of online buyers have abandoned their carts due to this reason.
More than 20 per cent of online shoppers interviewed by Baymard stated that they abandoned their shopping baskets because they were not able to get their total order cost directly. This is frankly related to the #1 reason for shopping basket abandonment – additional costs, mainly shipping/delivery costs.
More than 20 per cent of online shoppers interviewed by Baymard stated that they abandoned their shopping baskets because they were not able to get their total order cost directly. – Tweet This!
Bots – A rising menace of shopping basket abandonment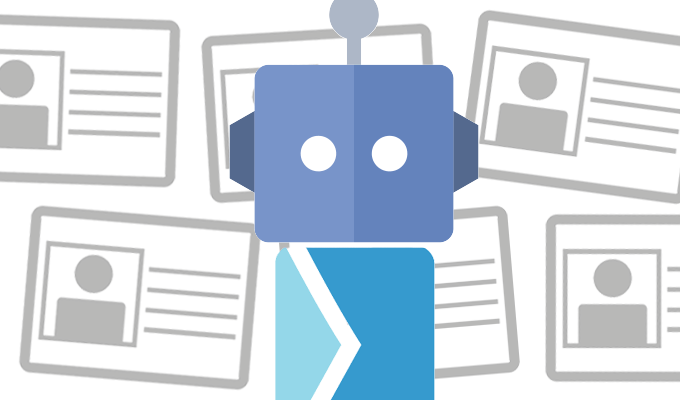 More than ever before, WooCommerce merchants that are engaged in online sales of items are plagued with cart abandonment problems caused particularly by spam bots. Online retailers have to deal with modified prices, revised product descriptions and reviews, customer accounts being taken over (leading to online gift cards and wallet balances theft) and skewed analytics.
Shopping cart abandonment occurs when malicious bots set up by competitors and nefarious cyber thieves visit WooCommerce stores and casually add products to the shopping basket (without any purchase intention, of course), only to abandon them without completing the transaction.
Many online web stores have a time limit for products added in shopping baskets, after which the product is taken out of a specific buyer's cart and returned to the inventory for other customers to buy.
Furthermore, malicious bots deployed by competitors are programmed to visit innumerable times to repeatedly place products back into their shopping baskets, thereby preventing genuine customers from buying them.
The only way to prevent bots from securing your online business portal is to integrate it with a strong cyber security application or solution. Cyber security applications define malicious bots and prevent them from adding products to your shopping carts.
10 ways you can reduce cart abandonment on your WooCommerce store
Here are 10 popular ways to decrease WooCommerce shopping cart abandonment rate and recapture those potential buyers before they are long gone.
Make use of WooCommerce plugins
An online web store is likely to lose at least 68 per cent of its potential sales due to shopping cart abandonment. Seeking ways to decrease that number can be difficult, particularly if you don't have any idea on what to do.
With popular eCommerce platforms such as WordPress and WooCommerce, you can quickly resolve those shopping cart abandonment problems by integrating WooCommerce abandoned carts plugins for your website.
Reliable plugins such as Abandoned Cart Pro WooCommerce or Abandoned Cart Lite for WooCommerce can help you bring down the rate of buyers abandoning their shopping carts just before checkout.
Recover Abandoned Cart is the best WooCommerce abandoned carts plugin that will perform critical functions such as emailing buyers who abandoned their shopping carts during a transaction or saving the contents of a customer's shopping cart to reduce your cart abandonment rate significantly. The WooCommerce Abandoned Carts recover requires less time to install and starts showing results instantly.
And, since all of these are popular WooCommerce abandoned carts recovery plugins, you can quickly install them on your WordPress site and start modifying them as per your needs and preferences.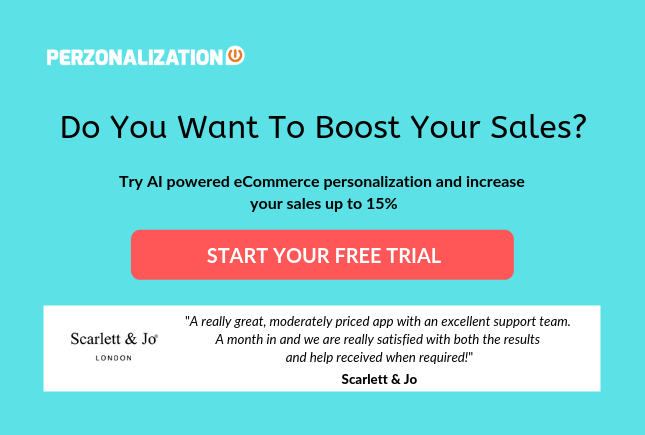 Send email reminders to your customers
Giving your buyers a gentle reminder of the products they left in their shopping cart can be all that it takes for you to convert that sale.
Generally, you would want to send an email reminder to the buyer after a few hours and include options including the chance to buy right away or to save the contents in the shopping cart for later purchase.
WooCommerce Plugin we have here at Perzonalization can provide you an effective and easy way to send WooCommerce abandoned carts emails. A cart reminder email will be sent after X hours of cart abandonment – a variable that you are free to set yourself. All you need to do is to add your logo and banner in our cart reminder email template and switch the cart reminder on. Every time a cart is abandoned, the cart reminder email will be sent out in an automated fashion.
When it comes to WooCommerce cart abandonment, there is also the concept of follow-up emails. After the original cart reminder email, you can also send follow-up emails if the transaction has not been realized. Follow ups is a WooCommerce plugin which can be modified to help users after cart abandonment. This WooCommerce follow up emails abandoned cart plugin keeps your store on the top of their minds.
Provide coupons or discounts to prompt purchase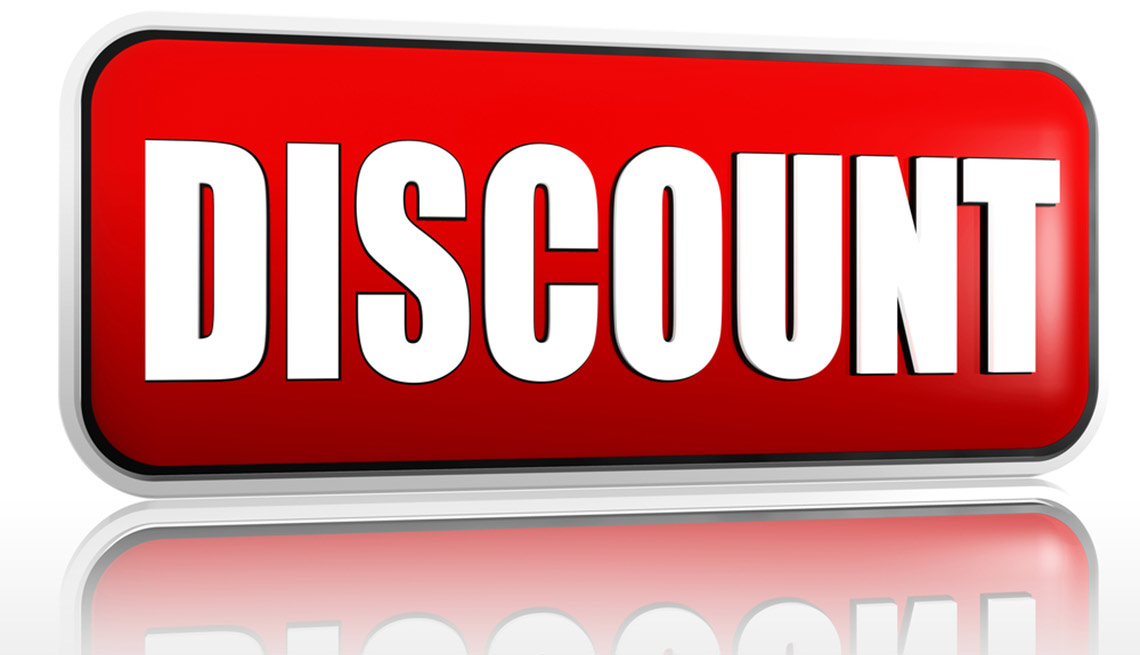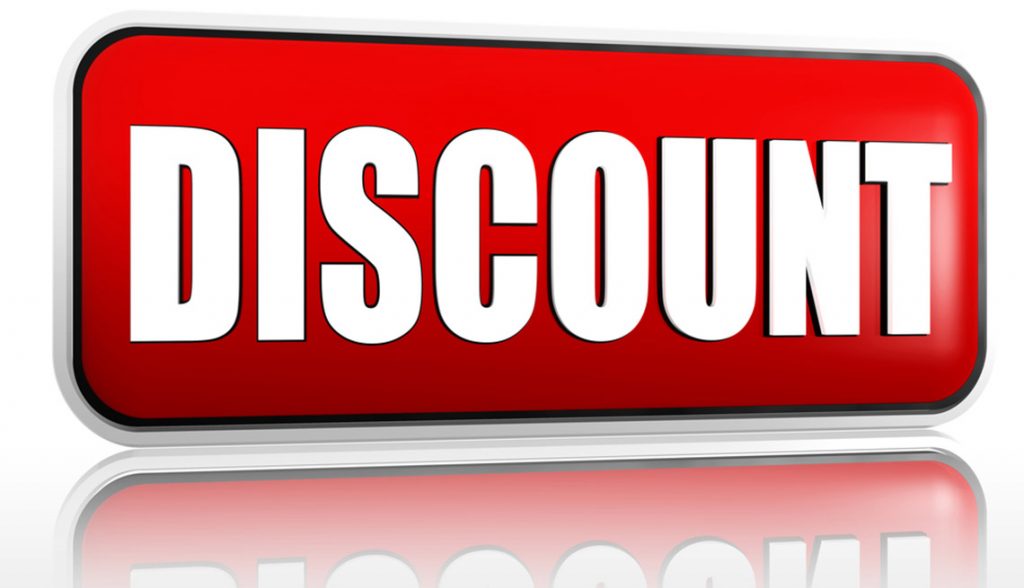 Another way to lure potential customers back to your eCommerce store is to provide them coupons or discounts in your email reminders. This will surely prompt customers to complete their transactions. WooCommerce offers a Smart Coupons plugin to help you manage discounts and coupons via email reminders.
You can even display discounts the moment a visitor lands on your page in exchange for an email address using WooCommerce plugins like Dodocase. This will give you a chance for email remarketing in return for a tiny discount that your customer can use at any time.
Offer shipping discounts
One of the prime reasons why buyers tend to be indecisive on a purchase is the shipping cost. Offering discounts on shipping or providing free shipping to customers can be a great method to assist customers to complete the transaction. This satisfied customer is likely to return for another purchase shortly after the original one.
Make the checkout process simpler
Sporting a good checkout page and overall a good checkout process is vital for a web store. Avoid having numerous pages and pop-ups on your checkout page as they might force customers to abandon their shopping carts.
Keeping your checkout process simple by using only a few page details like payment and email accounts will make the buying process easier for your customer. In addition to this, you will need to use a reliable WooCommerce hosting for your online store to make sure that your site doesn't shut down during the buying process.
Use CDN to enhance the loading speed of your web store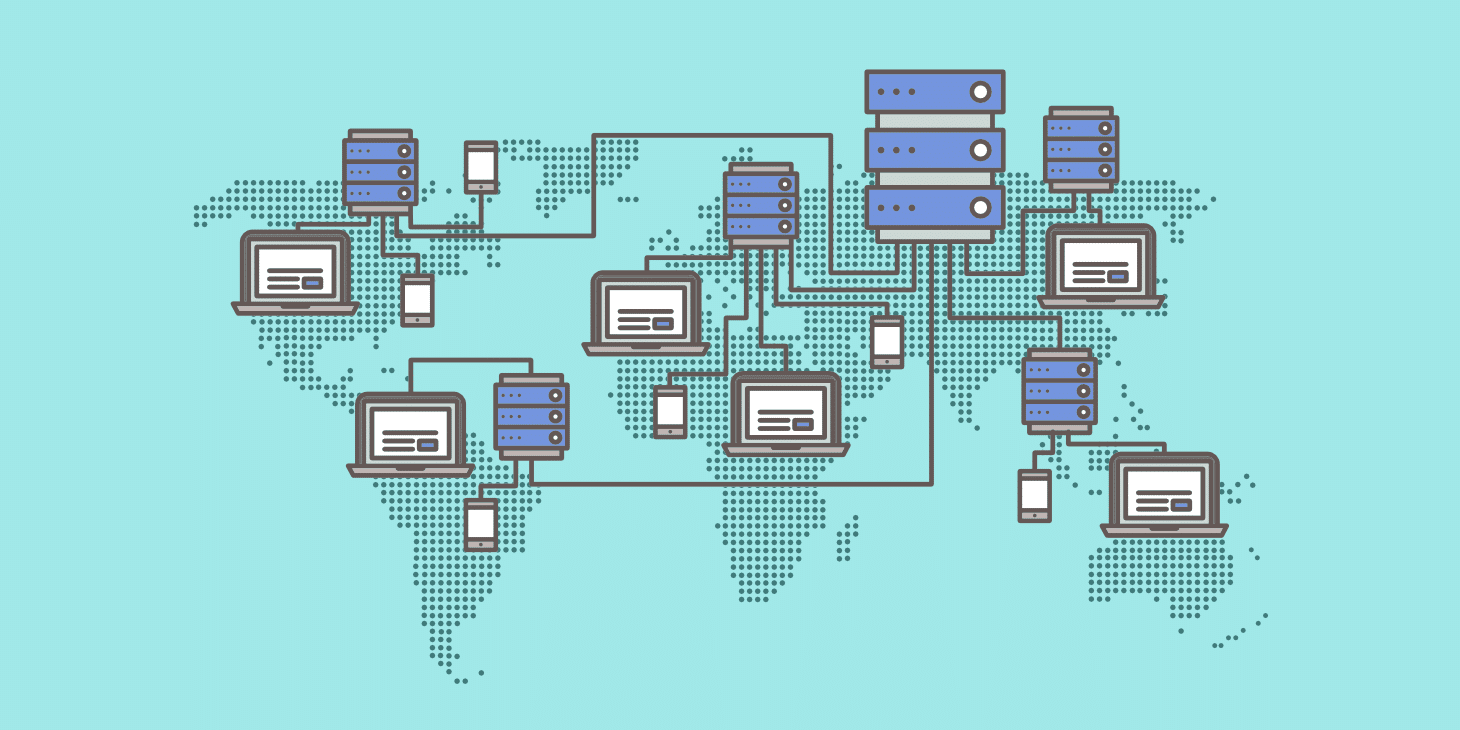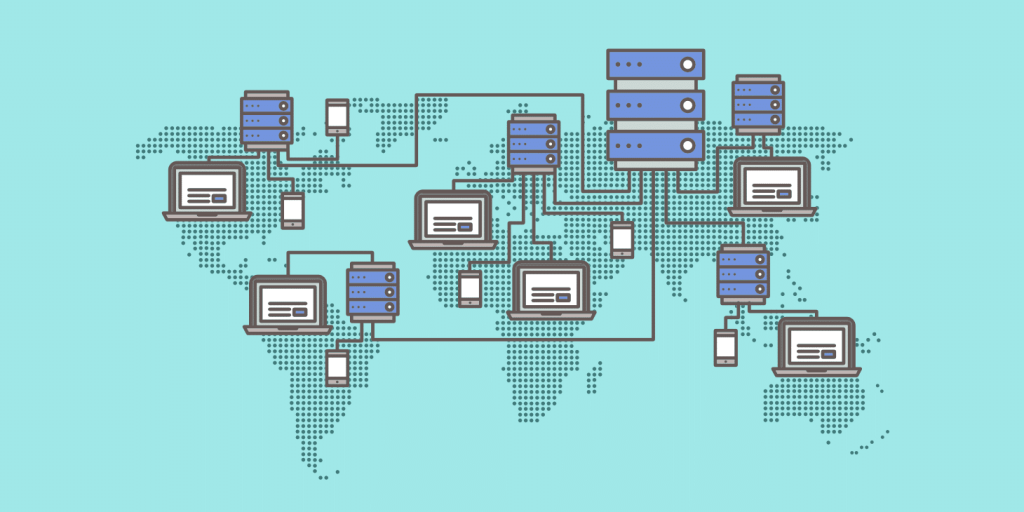 A slow loading speed of your checkout page can impact your customer's purchase decision. To improve the speed, you can use a Content Delivery Network (CDN) , which spreads your content efficiently to your customers through a network of web servers across the globe. It is essentially an improved content delivery system than a single server system.
There are numerous CDNs available for WooCommerce web stores like KeyCDN. It is one of the best CDNs available in terms of features and cost.
Make shopping carts visible
All WooCommerce web store themes sport a striking shopping cart icon at the top of the page or among the navigation menus. Likewise, if your web store doesn't have one, then you will have to add one separately. Just have the WooCommerce Menu Cart plugin installed and activated.
Making a shopping cart visible will help to remind your customers to save their products and review them later as they browse through your online store.
Remind customers using exit-intent pop-ups
Using exit-intent popups will remind your customers about the products in their shopping carts. An exit-intent pop-up appears when a customer is about to leave a web store. You might have probably seen one of these overlays on many eCommerce giant stores such as Amazon. That is because exit pop-ups certainly deliver optimum results.
We recommend using OptinMonster WooCommerce plugin as it is the best conversion optimization software and helps you convert abandoning cart customers into subscribers and leads.
Abandoned cart messenger – an innovative way to recover customers
When it comes to improving WooCommerce abandoned carts returns, most eCommerce companies are coupling Facebook Messenger with their transactional emails. Pairing Facebook Messenger with email offers numerous benefits – one of them is being in direct communication with users who haven't yet given their email addresses.
We recommend using CartBack, one of the best WooCommerce abandoned carts messenger. This WooCommerce plugin helps online retailers to generate and improve sales through an automated Facebook Messenger chat box. Online retailers can design a "Send to Messenger" coupon or shortcode box to deliver personalized messages directly to a customer's Facebook messenger.
Offer multiple payment gateways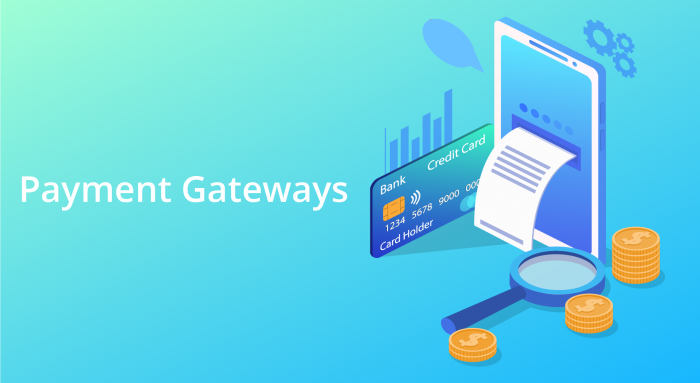 Lack of relevant payment methods is a common reason that forces online shoppers to abandon their shopping carts. This is why eCommerce experts suggest adding multiple payment gateways to reduce cart abandonment rate.
WooCommerce makes it simple and efficient to add multiple payment gateways like credit card, PayPal and the like.
The wrap-up
If you are one of those store owners whose WooCommerce abandoned carts problems are keeping him awake at nights, then we must say that you are leaving enormous amount of money on the table.
Luckily, you can easily and effectively solve your issues by following the ten tips mentioned above. When you have done that, you can save much of your marketing budget, devise critical strategies to dominate the eCommerce market and bag the rewards that come along with it.
Curious to learn more? Take a look at related posts!
Do You Want To Boost Your Sales?
We are Perzonalization and we'd like to help you.
Try AI powered eCommerce personalization and increase your sales up to 15%.