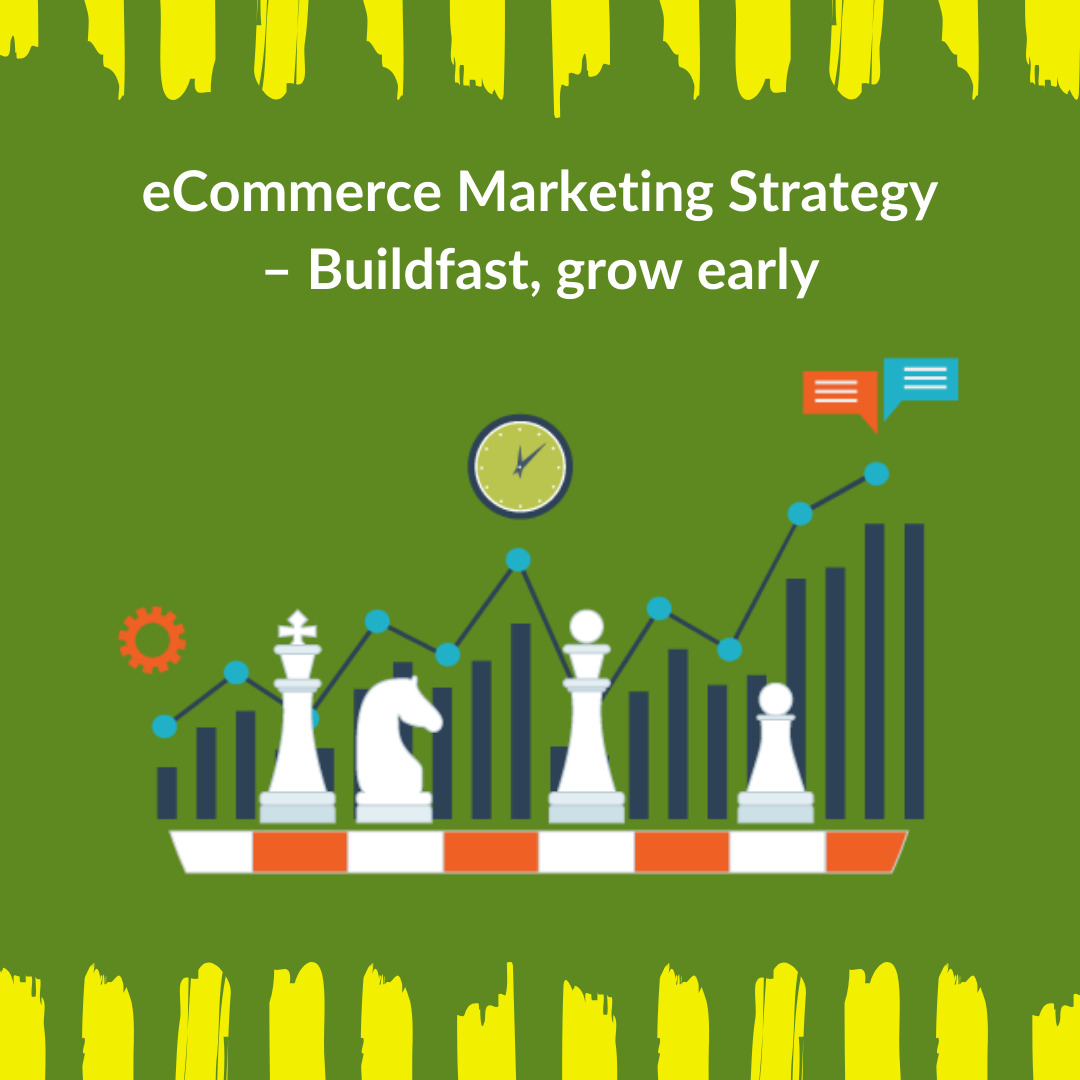 If you are an online retailer, we can imagine that your main aim is to boost web traffic and improve conversions. But even after you have learned the best ways of creating a good marketing strategy in eCommerce, it can still be demanding to settle on which eCommerce marketing practices you should try for your online business.
Here we have put together an outline of methods and business tools that will be helpful in creating an effective marketing strategy in eCommerce along with ideas to help you put into practice each approach.
Are you able to showcase AI powered related products, upsell items and frequently bought together products on your online store? To get all of these and more, install Perzonalization on your store now and start your 14 day free trial.
The ideas themselves run the gamut from simple customer acquisition to creating more repeat purchases from the customer base you already have.
Try to execute one of these eCommerce marketing tactics regularly starting from 2021. As you apply these marketing tactics, monitor the performance and find out which plan worked best to drive new sales conversions.
The eCommerce Marketing Concept: Some Successful Online Marketing Practices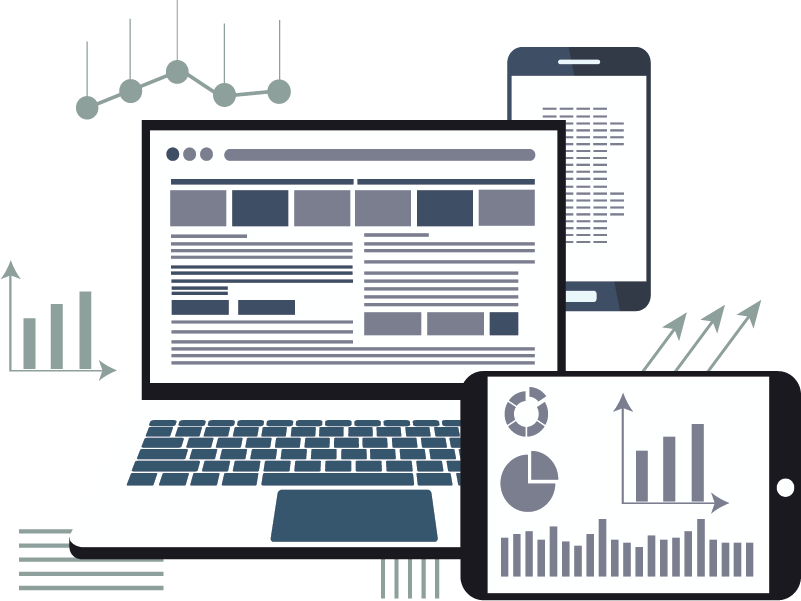 Understanding eCommerce marketing is crucial to implement any business strategy. Without knowing the underlying concepts of eCommerce marketing, it will be difficult for you to measure and track the outcomes.
eCommerce marketing involves executing promotional strategies to drive user traffic to your webstore, converting that user traffic into customers, and retaining them to encourage post-purchase.
A robust marketing strategy in eCommerce comprises of marketing tactics both on and off your webstore. A well-devised eCommerce marketing plan can help you create brand awareness, enhance customer loyalty, and – in due course – double your online sales.
A robust marketing strategy in eCommerce comprises of marketing tactics both on and off your webstore. A well-devised eCommerce marketing plan can help you create brand awareness, enhance customer loyalty, and – in due course – double your online sales. – Tweet This!
Furthermore, you can use eCommerce marketing strategies to advertise your webstore as a brand by itself or to increase more sales for specific products and services.
In this post, we are going to talk about a few practical eCommerce marketing strategies to try in 2021.
Every online store must consider blogging frequently to connect with their potential leads – customers and to rank better on Google. If you're already creating informative content, consider actively posting on your webstore's blog.
Although many eCommerce giants like Amazon and eBay do not have a dedicated blog page, they still generate blog-type content for the product or services they sell on their site. Besides, they also have dedicated writers who publish guest entries and take care of product reviews and ad copies.
Likewise, don't forget that there are more ways to avail the benefits of eCommerce content marketing than just blogging. Here are a few listed below:
Begin a podcast to highlight your expertise or build a following of loyal customers. Podcasts are easy to create and helpful in building enhanced relationships with your customers.
Guest posts on other web portals and mini blogs to create awareness and generate backlinks, which also help with your digital marketing strategy for eCommerce, especially SEO.
Develop long-form engaging content and help guides to assist your customers to use your products and services more efficiently.
How Do You Build Great Content For Your Customers?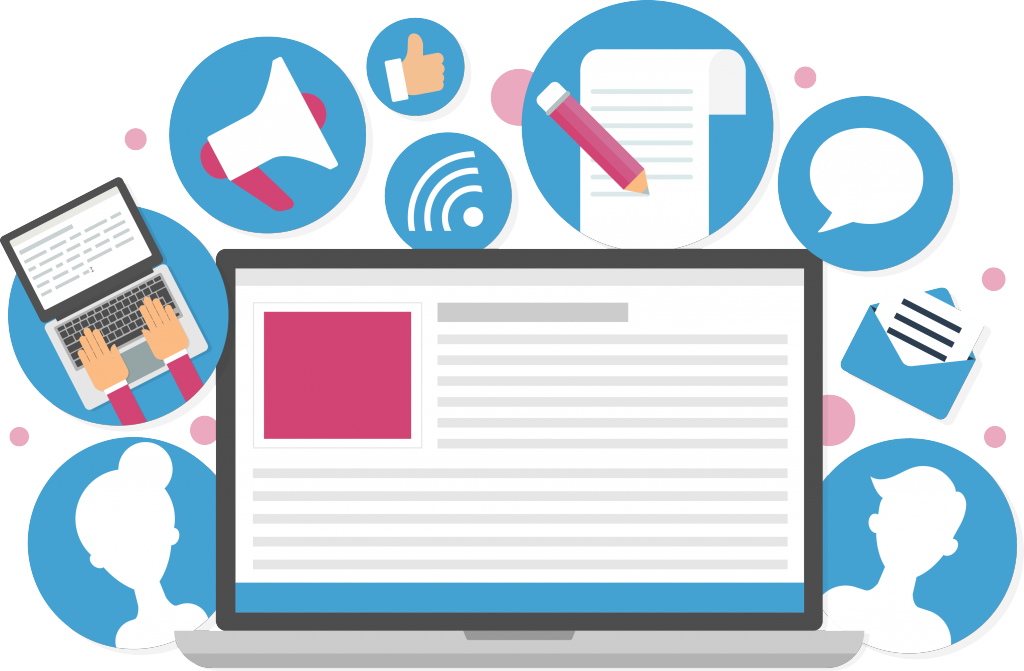 Before you begin blogging or uploading videos to social media, you need to draw a clear plan for your eCommerce content marketing strategy. Keep in mind that everything you do eventually needs to drive customers to buy your product.
Here is a simplified three-step planning process crucial for you to create engaging content for your customers:
Step – 1: Identify your key customers
Your target customers need to be clearly determined before each eCommerce content marketing campaign. If not, it would not have a high success rate and lead to customers to seek your competitor products. You will need to know their age, gender, likes, dislikes frequency of purchase and spending patterns.
Step – 2: Delve into their online buying habits
eCommerce content marketing is completely about delivering digital touchpoints online. That is why you need to find out who your potential customers are.
You need to be familiar with where your customers spend their time online. If not, you will not know how or where to disseminate the right content.
Now that you've learned how to create a sound marketing strategy in eCommerce, it's time to focus on getting more conversions. Install Perzonalization on your store now, start your 14 day free trial and start displaying AI powered related products, upsell items and frequently bought together products on your online store.
Step -3: Develop and distribute content
Once you know what channels are the best places to disseminate content for your previously identified target customers, you can now begin to develop content.
The kind of content you develop will also depend on who you are targeting based on their buying stage in the sales conversion process.
What Works Well in Social Media for eCommerce?
Given the current circumstances of social media sites like Facebook, marketing your products on such platforms could plunge your sales to zero. The present social media platform that is wooing customers to purchase products is Instagram. Even popular social media sites like LinkedIn advertise their services on Instagram to get more leads and brand awareness.
With more than 500 million daily active users, Instagram is one social media app that has transformed the way people see the world. No doubt, it is the fastest growing social media apps today, connecting customers, influencers and businesses.
If you manage to take great (and authentic) photos of your product or brand, use the right hashtags tactically, and post at the right times, then you are on your way to creating a huge Instagram following of people who are interested in your brand. The key to increasing your organic presence on Instagram is delivering genuine and engaging content, which will appeal to your followers.
What Are Some Great Methods to Engage With Your Customers on Instagram?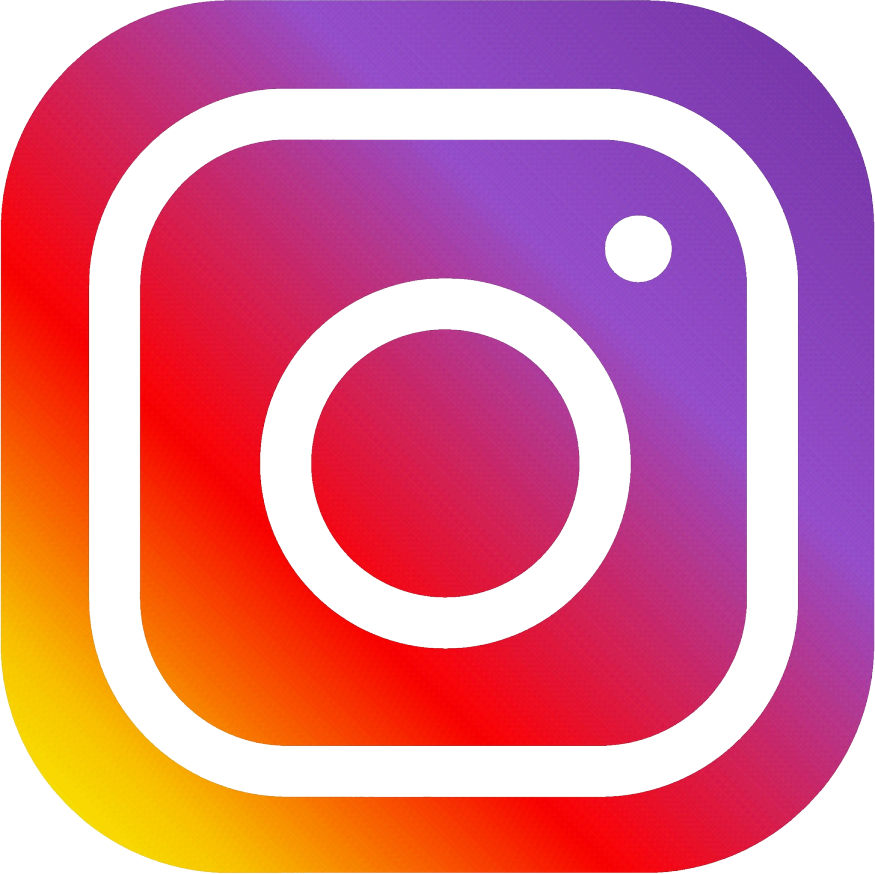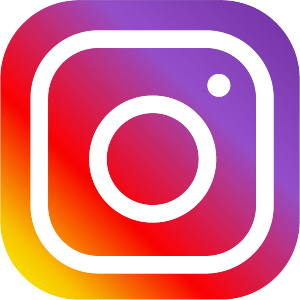 There are plenty of ways to get the attention of your audience on Instagram You can run contests, challenges or simply upload a 40-50 seconds video on behind-the-scenes to display your product development process or your brand's journey to success.
You can also pay Instagram to sponsor your ad on people's feeds. For eCommerce social media marketing, adding products pics and ads to your Instagram posts and stories offers your followers to directly connect with the brand and purchase the product, which is important in enhancing online sales.
eCommerce Influencer Marketing: Your Go-to Marketing Strategy in 2021
If you want your eCommerce business to stay relevant in the current market in 2021, having a strong social media presence is completely necessary. This is where eCommerce influencer marketing strategies can be so powerful!
Influencer marketing is no longer reserved for eCommerce giants with abundant financial resources and far-reaching connections. Even if you are operating a small eCommerce business, you can still achieve new heights with influencer marketing and advance your business to great success.
In fact, if properly planned, influencer marketing can help you become the ace market player in the eCommerce industry and offer you with all the leads that can increase sales conversion.
The reason why influencer marketing works so well for eCommerce is simple —
Customers want to hear recommendations from people (influencers) whose opinions they believe and trust.
Influencers have earned that credibility through years of practice, relevant information and guidance.
By promoting your product to customers through an influencer's recommendation, you are straight away setting yourself apart from the competition and positioning your company as the best available choice, without the need for aggressive sales strategies.
Inbound Marketing eCommerce Strategy
Inbound marketing refers to the process of attracting visitors organically to a web store, as opposed to fishing customers with promotional campaigns and similar marketing strategies.
Inbound marketing is derived from the belief that informative, creative and unique content can unlock the potential of online business to creating a lasting impression and attracting leads.
Although inbound marketing consists of diverse strategies, some of the most well known ones include:
Blogs
Emails
E-books
Search Engine Optimization (SEO)
White papers
Podcasts
Infographics
Vlogs – or video blogs
For B2B online stores, the most feasible inbound marketing strategies are white papers and emails. A robust eCommerce email marketing strategy and content marketing plan can help B2B online businesses to convert potential leads into customers. However, whatever content goes out there must be relevant and informative to customers.
What does inbound marketing stand for in the context of eCommerce?
While inbound marketing can prove successful for many eCommerce businesses, there are a few aspects you will have to bear in mind to achieve the desired results.
eCommerce marketers willing to implement this type of marketing must be ready to take risks and support creative thinking by getting help from the consultants they are working with. Doing so will lead to building great content that is attractive enough to stand out in the highly volatile eCommerce market.
Like any marketing strategy for eCommerce, successful inbound marketing is an outcome of carefully planned activities. Whether that means creating a content calendar or recording vlogs months in advance, businesses that have a clear plan and objective in place are more likely to achieve the desired results – and increase return-on-investment – with inbound marketing activities.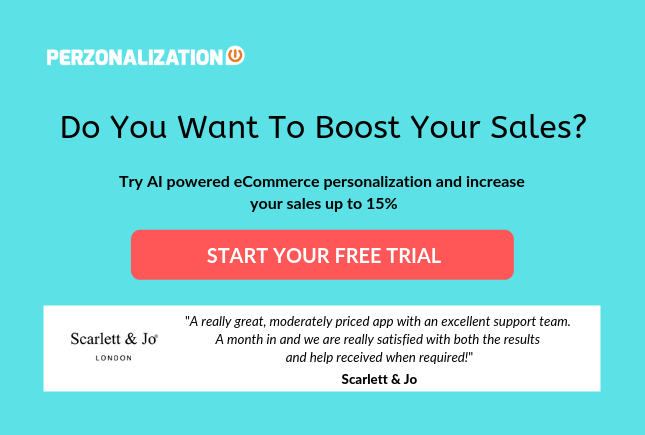 Paid Promotion for eCommerce
Selling your products and services successfully depends on your aptitude to get in front of as many customers as possible. Similar to traditional physical stores, customers find your products as they browse, but with eCommerce stores, you are easy to locate from any corner of the world.
Instead of waiting for customers to find you, paid advertising actively makes your business visible for potential leads. Be it native ads, content discovery networks, Google ads or even a social media marketing strategy in eCommerce, customers across the globe are exposed to your brand through paid ads.
If you are keen on using paid ads as a means to promote your eCommerce business, you can implement either of the following:
Search ads
Display ads
Video ads
Shopping ads
Universal app ads
Each of these ads may or may not apply to all eCommerce businesses. If planned and executed properly, paid ads can be a great addition to your digital marketing strategy in eCommerce.
How To Use Your Budget Effectively If You Will Execute Paid Advertising Activities
If you have an eCommerce digital marketing budget reserved for the online marketing activities, it is best to spend no more than 35 per cent of your annual marketing budget for paid ads.
The reasons for such an amount to be invested in eCommerce paid ads are:
Customers can ignore or dismiss your paid ad by believing it is spam and not relevant to their current requirements
Frequently exposing the paid ad to your customers might bore your customers to an extent that they can simply disregard your products or messages.
It is a one-time and expensive affair. Unsuccessful eCommerce paid ad campaigns can cost you a lot of money.
If you have an eCommerce digital marketing budget reserved for all online marketing activities, it is best to spend no more than 35 per cent of your annual marketing budget for paid ads. – Tweet This!
A Final Word For Retailers Trying To Shape Up A Sound Marketing Strategy In eCommerce
Drafting a strong marketing strategy in eCommerce that will work well for your website may seem daunting. But then again, using the right marketing channels can help drive online sales and achieve business objectives.
While you may be excited to try something new, purposive (sticking to the purpose of your eCommerce needs) is key when you first begin devising a marketing strategy in eCommerce.
Ensure that you have a deep understanding of your offering, and the demand for your offering, and don't be afraid to take risks while implementing something new, so long as you try them.
After going through this all-inclusive list of eCommerce website marketing strategy and suggestions, you will be well on your way to impacting the market and generating revenue.
Curious to learn more? Take a look at related posts!
Do You Want To Boost Your Sales?
We are Perzonalization and we'd like to help you.
Try AI powered eCommerce personalization and increase your sales up to 15%.