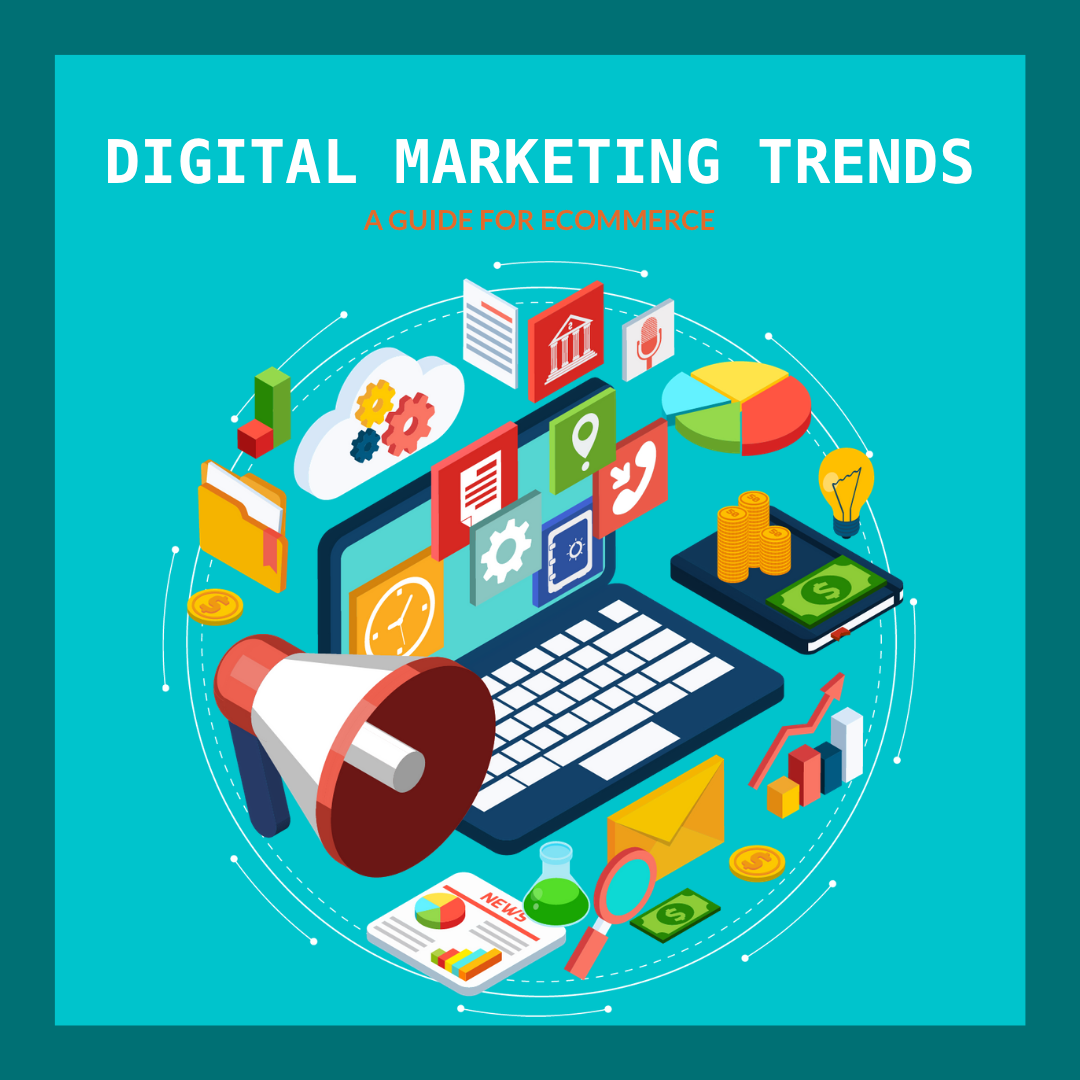 With 2021 just around the corner, it is the ideal time for us to pause and take a look at the latest eCommerce digital marketing trends for 2021 that will dominate the coming days.
Are you able to showcase AI powered related products, upsell items and frequently bought together products on your online store? To get all of these and more, install Perzonalization for your store now and start your 14 day free trial.
If you are a marketer or an eCommerce entrepreneur, keeping up with the top digital marketing trends for 2021 will be vital for you. That is because the eCommerce industry is dynamic and continuously evolving. Right from consumer buying behavior to payment gateways, digital marketing strategies and ad preferences, almost every aspect of eCommerce is changing rapidly.
Thanks to smart technologies like Big Data, IoT, AI, robotic process automation and machine learning, the future of eCommerce seems to be more digitalized.  Hence, your outdated 2021 trends in digital marketing  won't necessarily work on your webstore. You will need to constantly update yourself with the current digital marketing trends.
But once you get a hang of the latest online marketing trends for 2021, it will be simpler for you to accommodate your eCommerce marketing and sales strategies accordingly. In this blog, we will discuss, research, and analyze in detail new marketing trends in 2021 for running an eCommerce store.
Once you get a hang of the latest online marketing trends for 2021, it will be simpler for you to accommodate your eCommerce marketing and sales strategies accordingly – Tweet This!
What are the digital marketing trends for 2021?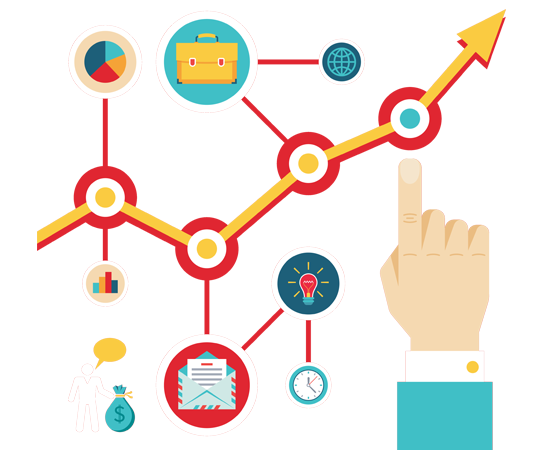 The two crucial questions you are most likely to ask yourself in 2021 are – "will this solution suit my eCommerce business?" and "how do I implement this digital marketing trend in my eCommerce business?"
It is best to keep in mind that there are no magic pills, which will promise you a remarkable success in 2021. You will have to take risks, undergo trial and errors and see what recent trends in digital marketing matches your eCommerce business. No doubt, there are certain measures which may get your business the success it deserves.
But it is better to focus on an enduring strategy which will reinforce your eCommerce business and help it achieve its long-term goals within a given timeframe.
Listed below are the latest digital marketing trends for 2021 suitable for eCommerce business —
Digital Marketing Trends for 2021 – The multichannel digital marketing approach
"Multichannel" or "Omnichannel" is the new buzzword doing rounds in the digital eCommerce marketing space. It is an intense digital marketing strategy where you set up several marketing touchpoints which strengthen each other (touchpoint) to assist a potential customer through their buying journey.
For instance, you may employ email marketing strategies to nurture hot leads and use social media marketing to direct customers to a landing page on your webstore.
To have a better understanding of this biggest trend in online marketing for eCommerce, a multichannel marketing strategy simply means you create significant touchpoints that work in tandem on every available marketing platform. At the outset, you create constant touchpoints on the marketing platforms your customers use.
For example, many eCommerce businesses use social media and email as their priority digital marketing channels. Although social media trumps all eCommerce digital marketing channels, there are also some other digital touchpoints, which shall be exploited by the eCommerce brands.
Some of the marketing channels you must look into for revving up your eCommerce digital marketing trends for 2021 are –
Social media stories on Instagram particularly (ephemeral videos)
Smartphone apps
Offline marketing events
Listing your eCommerce website on popular listing sites
Personalizing emails
SMS
Push notifications
Whatsapp and Facebook Messenger marketing
Podcasts
Even though some of these marketing channels belong to the traditional digital marketing category, designing your own innovative campaigns to reinforce current marketing strategy is a must.
The multichannel approach to eCommerce marketing is particularly vital for B2C businesses. This is because almost 70 per cent of customers use at least three channels or more to research a product or service. A multichannel marketing strategy is your best way to enhance your business.
Furthermore, the multichannel digital marketing approach is not just essential for generating leads. It is a necessary strategy for improving your customer's buying experience and retaining them for a long time.
As per a survey by Aberdeen Group, organizations that follow a robust multichannel marketing strategy have seen a 9.5 per cent increase in their annual revenue every year.  This helped them to retain an average of 89 per cent of their customers.
Digital Marketing Trends for 2021 – Artificial Intelligence and other smart technologies
Artificial intelligence (AI) and other smart technologies including Big Data, machine learning and IoT are considered cutting edge technologies by many marketing gurus. It is perhaps the future of all eCommerce marketing strategies.
Many eCommerce giants at present are researching and investing in AI applications to improve the customer buying experience and devise essential digital marketing strategies to increase their revenues.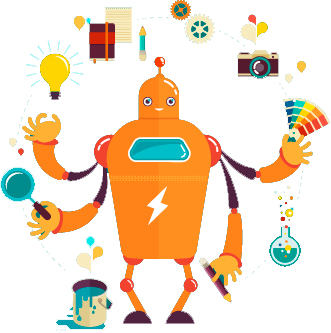 AI is a smart technology or robot that collates raw data, information, and facts about a situation through sensors or human input. It then utilizes this information to build marketing campaigns or perform tasks.
To be more specific, AI can be used in smart computer applications that execute a task, which normally requires human intervention. This is also the primary reason why people (on the job these days) fear AI.
This smart technology has various potential applications in eCommerce marketing. But in 2021, you are most likely to see AI deployed for content marketing and customer service. Before anxiety hits you, know that AI is not currently placed to make eCommerce content marketers' jobs outdated. On the contrary, a good use of AI and human intelligence can aid professionals in their repetitive daily tasks and help them concentrate on the more value added projects.
AI is mostly employed to identify raw data, codes, backend website information regarding customer visits, execute competitor research and web cookies to determine the location of the customers.
AI is brilliant at creating data-laden information and statistics. For instance, a news organization can easily create a business or sports news based on the data provided by an AI application. Although the article or data offered might not have the same panache as a human-written it can still save news organizations their time, energy and money.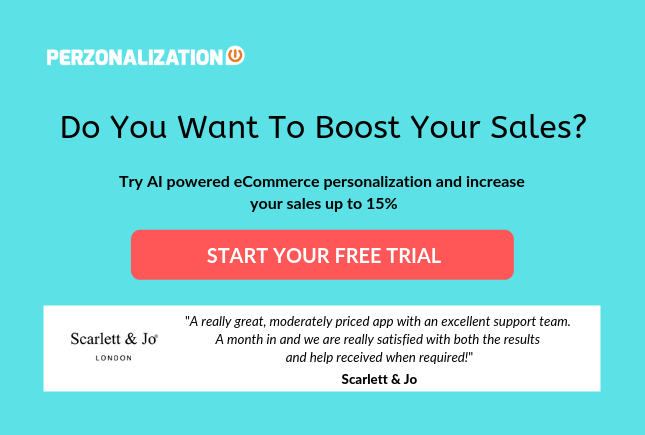 In 2021 and probably many years ahead, AI will be the prime application that most eCommerce businesses will implement in their digital marketing strategies. It will likely generate much of the basic content on the internet. Even though AI might generate some basic reporting, it'll be up to a human to make the content more authentic and relatable.
Digital Marketing Trends for 2021 – Video Marketing – website and social media
Video marketing has been an essential digital marketing tool for years in the eCommerce industry. But video marketing is constantly evolving.
By 2023, video content will generate over 85 per cent internet traffic across the globe. Let's face it; all human beings are visual creatures. Compelling video and graphics never fail to grab our attention. Take Instagram, for instance. Posts with videos and gifs get double the engagement (likes) than posts with still images.
Before you invest in video marketing, you should know the attention span of human beings has dropped significantly; hence to captivate your audience, you will have to create compelling video content which will justify your offering within 60 seconds or less.
Video marketing is no longer reserved for big eCommerce brands with huge budgets. This eCommerce digital marketing strategy must be a part of your overall brand strategy in a way that prioritizes genuineness over spurious content and personality over ineptitude.
Video marketing is no longer reserved for big eCommerce brands with huge budgets. This eCommerce digital marketing strategy must be a part of your overall brand strategy in a way that prioritizes genuineness over spurious content and personality over ineptitude. – Tweet This!
Short marketing videos can be used for promoting your website, demonstrate your products, make case studies and dreary blogs interesting, educate your customers, and much more.
You can do a great job by using simple editing tools and recording applications. Plenty of video editing applications online can help to create exceptional professional-level video content in just minutes. Most importantly, your customers are not looking for videos with special effects. They just want relatable content that is educating, engaging and informative.
In 2021, an eCommerce marketer should use several video marketing strategies that are listed below:
"How to videos"  if you are launching a new product
Product/service walkthroughs
Influencer interviews
Testimonials
Company culture videos
Post event videos
Webinars
Contest/game videos
"Behind the scene videos" (employee or sponsor testimonial)
Digital Marketing Trends for 2021 – Chatbots
While a customers is commenting on a social media post shared by a brand, her main intention is not to simply engage with that brand but also to make her voice heard. Online shoppers of today ask for interactivity and instant response from the brands.
Instantly communicating with consumers requires both time and effort. This is the reason why chatbots are everywhere, right from mobile apps to social media channels. Even the smallest online enterprises have chatbots to assist their customers. Chatbots can serve a range of purposes, but most often on eCommerce websites, they are used to clarify queries of customers. Few of the most advanced chatbots are positioned by eCommerce companies as digital concierges or virtual assistants.
The advent of smart technology, particularly AI, in the development of chatbots has made this application more than just a robot merely responding to customer queries. If you observe closely, chatbots are designed to emulate real human customer service agents.
Chatbots are also used for other mainstream applications like –
Lead generation and qualification
Webstore guidance
Recruiting talent
Self-service
Buying assistance
Knowledgebase screening and research
Ticket bookings and order placements
Chatbots can be customized to the requirement of the business. A complex chatbot requires intense programming skills and can take up to months to develop and execute.
Besides, there are several third-party apps that can assist newly started eCommerce businesses with chatbots specifically to greet customers, clarify their doubts, and assist them further towards a purchase.
Digital Marketing Trends for 2021 – Next-gen SEO for eCommerce portals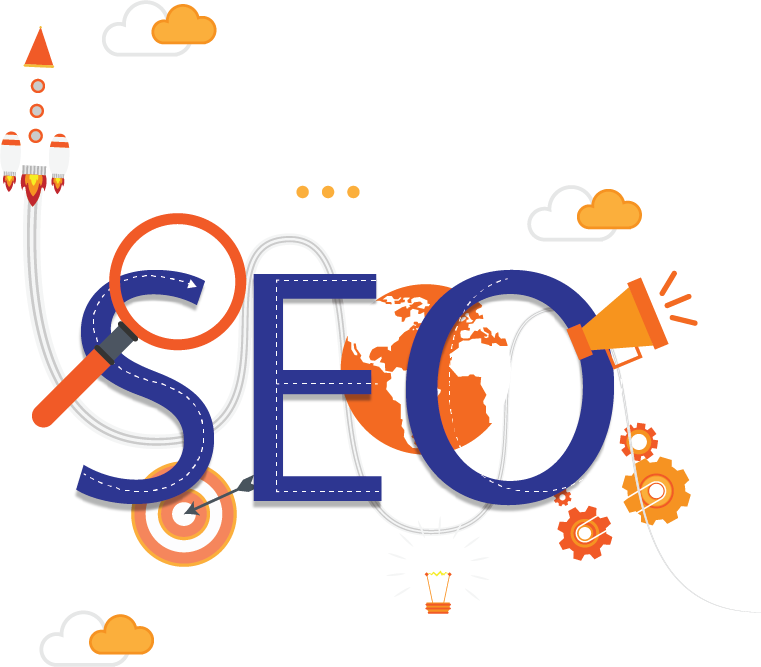 Last year in July, Google introduced its "PageSpeed" update (search algorithm updates) to regulate and filter its search results options. With this algorithm in place, Google now understands user intention much better than it did before.
Google's algorithms are smvart enough that it can put in variables like user location, search history to enhance search results. Hence, when you look up Malaysian restaurants in London, you do not get a list of all Malaysian restaurants in the UK.
With the latest PageSpeed update, Google says it will only rank fast-loading websites in search results.
Furthermore, small eCommerce startups are particularly vulnerable to Google's latest page update. They might host their websites in shared servers that offer limited web development resources. Besides, the way users search for content on search engines has changed dramatically.
More users are using their smart phones to search for information than ever before. For many users these days, their mobile phones are their most essential tool for getting online.
Search on the basis of location has also become essential factors for eCommerce marketers to consider. According to ThinkwithGoogle, 30 per cent of all searches via mobile phones are related to location. eCommerce businesses that want to cater to a local audience must focus extensively on building their local SEO strategy in 2021.
To optimize local search results in 2021, eCommerce businesses must do the following:
Develop pages with the customer in mind, not Google search engine
Focus on making your webstore easy for users to navigate
Put together different types of media into each landing page
Put into practice white hat backlink strategy
Optimize every landing page for increasing the speed
Use schema markup to boost SEO
Create engaging video content with appropriate alt texts
Make sure content has longer keywords
Focus on local search trends of customers
Any eCommerce business that generates a large chunk of income through search engine results pages (SERPs) cannot afford to miss these SEO tactics in 2021.
Digital Marketing Trends for 2021 – Mobile voice search
Searching for a product or service online has evolved to a great extent. People are now using their voices as a mechanism to search for a product or information. Voice search is now the current trend in 2021.
According to Google, 41 per cent of adults and 55 per cent of teenagers are using mobile voice search to look for information. Here is how people are using smart speakers.  Around 37 per cent of people use smart speakers for shopping.
As smart speakers are on the rise, it is only normal that shopping through voice search will follow the trend in 2021.
So if you own an eCommerce store, you will need to make sure that your webstore has a perfectly working mobile voice search robot that will help customers shop with efficiency. Moreover, mobile voice search also needs to be taken into thought when it comes to smartphone app accessibility – which has become a major element in smartphone app development.
Conclusion
Whether you are feeling left behind or you are about to execute a great digital strategy based on the digital marketing trends for 2021, one thing is for sure – eCommerce businesses cannot afford to stop designing innovative solutions and new capabilities for their marketing and sales operations.
To compete in 2021, you will need to harness the tools that could make your eCommerce marketing successful in the long run. Whether you are interested in implementing AI or accommodating new personalization marketing tools, always prioritize on the marketing solutions that matter the most in your domain.
Curious to learn more? Take a look at related posts!
Do You Want To Boost Your Sales?
We are Perzonalization and we'd like to help you.
Try AI powered eCommerce personalization and increase your sales up to 15%.