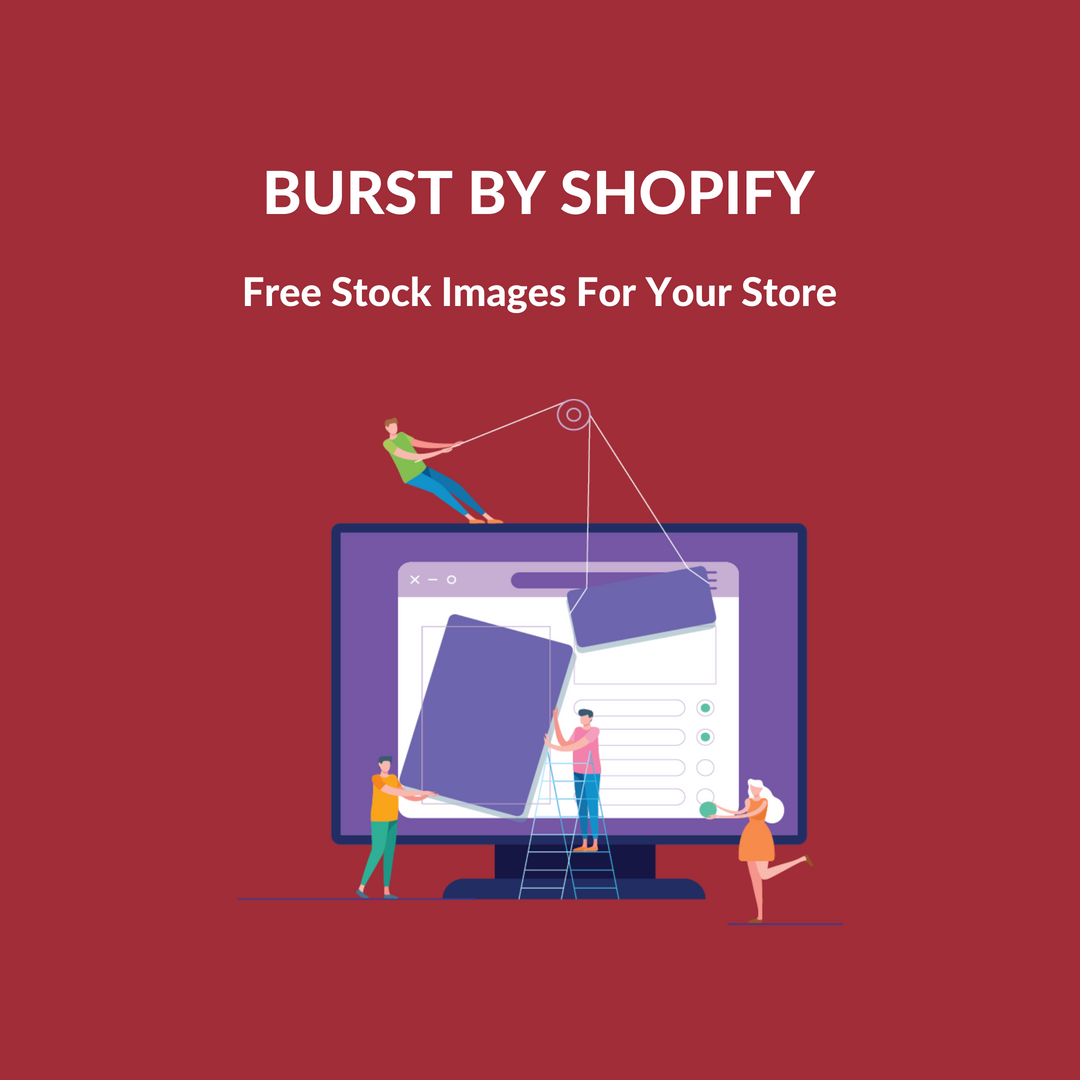 eCommerce clearly is an industry dependent on photography and imagery. All the relevant information about a product needs to be conveyed to the customers through photographs. Burst by Shopify was created keeping Shopify entrepreneurs in mind. It was conceived to help small businesses who work on a shoestring budget with quality stock photos.
Are you able to showcase AI powered related products, upsell items and frequently bought together products on your Shopify store? To get all of these and more, install Perzonalization for Shopify now and start your 14 day free trial.
A customer walks into a brick and mortar store because what he sees appeals to him. Similarly, when someone opens your Shopify website, the first thing he wants to look at, is the images and photographs. In addition to that, if you have a blog on Shopify and send out regular newsletters, then you'll absolutely need good images. And it's only when your shoppers like what they see, do they go further, and probably make a purchase.
While an online seller may know his products inside out, a customer may not.
Today's customers find the information they need about a product from social shares, Pinterest boards, Instagram and other social channels. And all these channels are built on photography and images.
So, it won't be an overstatement to say that images are of immense importance to an eCommerce store. But we are not talking of cheesy stock photos here. When you are looking for the right images for your online store, you don't have to go too far. Burst by Shopify is the place for you. Burst Stock photos carry a wonderful collection of stock photos from various industries especially curated for eCommerce businesses. The stock photos are easy to navigate through and the website prides of a wide collection of these.
But, before we go further into Burst by Shopify, we need to understand why are images important and what kind of images should you be picking for your eCommerce store.
What do good Shopify pictures do to your eCommerce business?
Shopify images Power your Business – For starters, good Shopify photography powers your brand. Images help customers relate to your brand. They provide a natural sense of scale and your customers immediately know this is your brand. Plus, as humans we are visual beings. A good Shopify image appeals to us much more than paragraphs of texts. As soon as you put up impressive imagery on your Shopify store, your customers gravitate towards it, and it is an opportunity for sales.
Shopify product photography gives us instant information – Good images showcasing all aspects of your Shopify products are mightier than their descriptions. A good image sells itself, and gives your customers the real feel of holding the product in their hands. That is important when you are selling a product online.
Shopify images can be shared – Imagine people talking about your Shopify products by sharing them on social media! That kind of marketing can prove to be terrific for your business. Shareability means money in today's day and age. When shoppers talk about your products by sharing the images, your Shopify brand gets more visibility.
Shopify pictures improve Searchability – High quality Shopify images with meta descriptions boost your SEO quotient manifold. Each image includes file names and alt texts which can be edited to align it to your site's organic search ranking.
Good Shopify photography adds authority – When a customer comes across two identical products with similar prices and attributes, but on separate websites, it is usually the quality of the photographs used to showcase the product, that will influence his/her buying decision. Hence, it should come as no surprise that good photography can lure customers to buy more.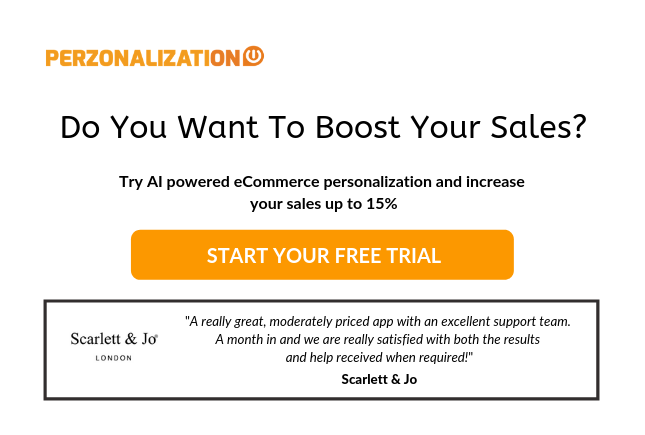 What kind of images should you be putting up?
Choose a Simple White Background: Images with a simple, white background gives your eCommerce store a professional and minimalist look. White matches with any colour, and if you choose to change the site theme in the future, it becomes easier with white.
Choose Big images: When it comes to product photography for your online store, the bigger it is, the better. And although the template you are using will have a certain parameter in terms of image size, you always have the option of improving your user experience by installing a zoom feature. When all aspects of your products are clearly visible to your shoppers, there is a better probability for them to go ahead with the purchase.
Add multiple Product Views: Take multiple views of your products. When you try and show different sides of a product, you will appear as a trusted business to your customers and they will be more confident to go ahead with the purchase. You can start with a 'hero image'. This is ideally the first in the series under your product detail view and will represent the product on the 'shop or home' page.
Ensure photos for all product variations – It's important that you have photos for every variation for a product, so that your customers don't have to live on a guess on how or what it looks like. Remember that guessing can often lead to disappointment when the product gets delivered.
Burst by Shopify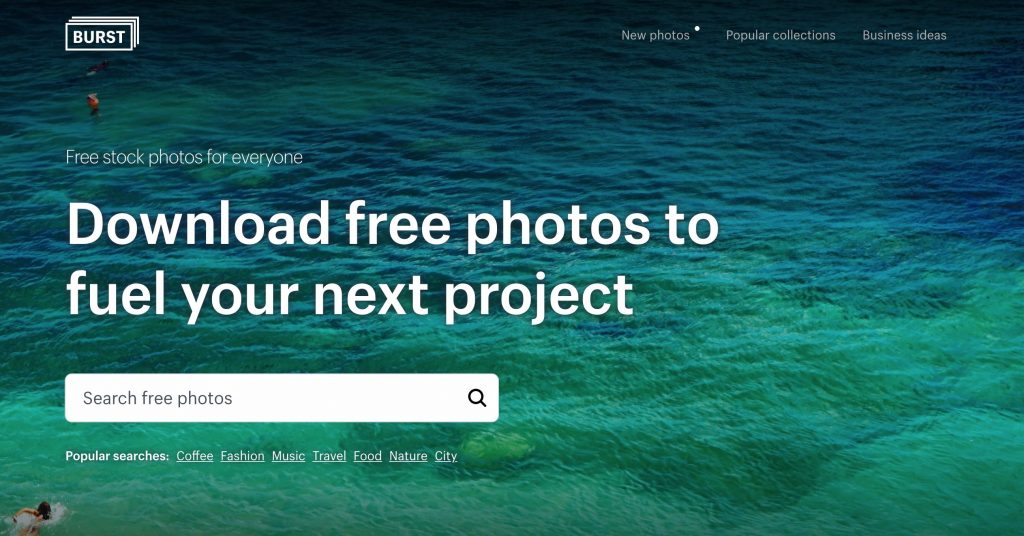 Burst is powered by Shopify, the leading ecommerce platform that you're probably using to host your online store. To use Burst, one does not need to be a Shopify merchant but it's extremely useful for small and mid-sized eCommerce businesses.
Burst by Shopify was created keeping Shopify entrepreneurs in mind. It was conceived to help small businesses who work on a shoestring budget with quality stock photos. With Burst stock photos, businesses can access high-quality royalty-free photos. All the images available on Burst fall under the Creative Commons Zero (CC0) license, which allows you to use and edit the stock photos without any attribution.
However, you can always show some love to the photographers of these amazing photos. The artists for these photos are linked.
And what more? Burst photos pay special emphasis on what's trending now. Every collection will have some photos which are sure to promote your brand – from landing pages to Facebook Ads.
In a nutshell, Burst by Shopify is a great value-add to help small businesses lower their cost of starting an entirely new business by taking away their headache of quality pictures. If you use keywords in the search bar on Burst, you can expect to see quite a good collection of image options.
Things you can do with Burst
Here are some of the ways you can use Burst –
Create Amazing Websites
Burst images have been shot keeping Shopify themes in mind. Therefore, you can upload them directly to your Shopify store and you are good to go. Use them as background images, in product pages or as hero images.
Design amazing marketing campaigns
Burst Shopify images can be widely used on social media – from Instagram ads to product catalogues and in Facebook. They are high-resolution, and they look great in printed copies and online.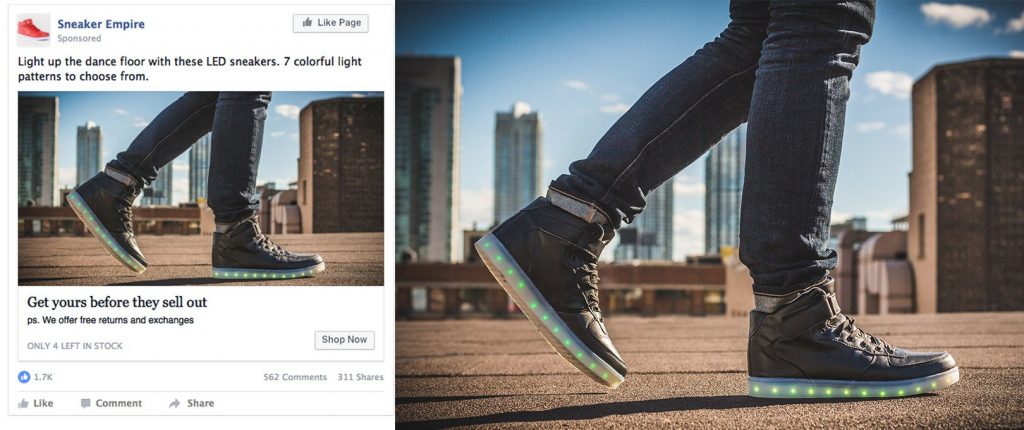 Get Business Ideas
You can check out the Business Ideas page for inspiration on what you could sell online. There are in-depth case studies and well-researched products to help you pick your next business idea. And each business idea is accompanied by professional photos.
Tips and Tricks
No matter how big a marketing PRO you are, every little helps when you have a Shopify business to grow. The Tips section on the site gives you insights and hacks on different things like Facebook Ads and how you should go about with Burst Shopify photos.
Some Hacks for quality product images
When choosing an image for your Shopify store, take care of the following:
Shopify image quality: Product images need to be non-grainy, clear and of an appropriate size. Ideally, the original size of the image must be approximately 1000px x 1000px, and shopify recommended product image size is at least 72 dpi.
Show the purpose of the product: Always showcase the usage of the product featured. This helps the user picture how the product would look like and also helps them understand various aspects like its size, colour, shape etc.
Be consistent: Your product images need to be consistent all images need to be approximately the same size on the same colour background.
Have more than one image: As stated earlier, it is important to have more than one image for a particular product, and ideally, every image should show a different aspect.
Takeaway
Shopify product photography is undoubtedly important. In fact, it's so important it can either make or break a sale for you. What you need to remember is, that your online visitors will always be attracted to an image before they read the text on the page. So, you need to make sure that your Shopify images are relevant, clear and professional.
And while there is always the option of getting your product photo shoot done by a professional, we all agree that an online resource like Burst by Shopify has its own role to play in the larger scheme of things; especially when you have access to high-quality images totally free of cost.