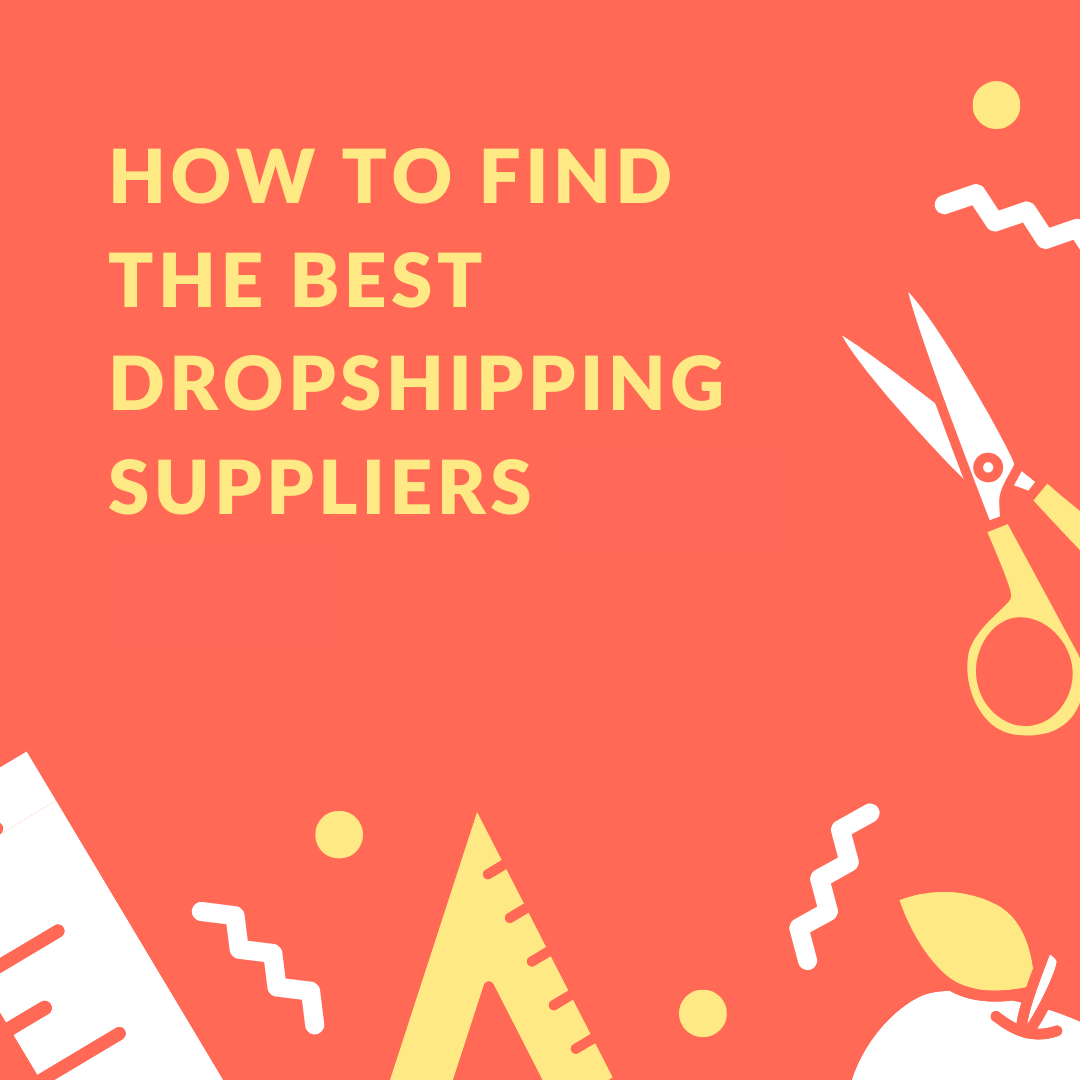 Often after setting up your dropshipping eCommerce business, you might ask yourself – "Where can I find the most trusted and best dropshipping suppliers for my business?" With plenty of options available on the internet, it is nearly impossible to know which supplier is credible and which is not!
If you are a novice in the eCommerce business, then you should know that finding suppliers is the most essential step that every dropshipping eCommerce business requires to take. But there are several elements that need to be taken into consideration when you are hunting for the best dropshipping suppliers in the market.
Although you know which products you want to market, and you are certain that they will prove to be profitable for your business, you need to ensure that you find credible dropshipping suppliers that can offer the best service that your eCommerce business deserves.
Are you able to showcase AI powered related products, upsell items and frequently bought together products on your online store? To get all of these and more, install Perzonalization for your store now and start your 14 day free trial.
That is precisely why we have penned this article for you! We are going to offer you all the suggestions that you require in finding the best dropshipping suppliers for your eCommerce store.
In addition to these, we'll also guide on finding dropshipping suppliers on Alibaba, AliExpress, Shopify and several different niches.
Let's get started…!
How to find the best dropshipping suppliers?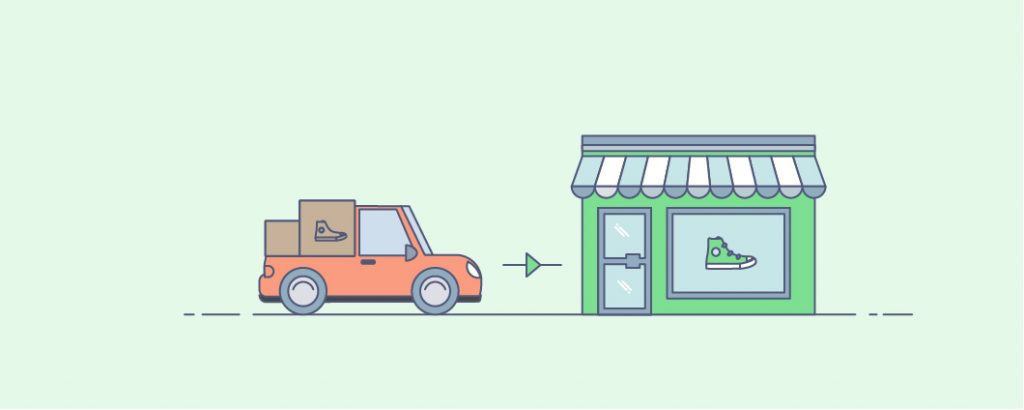 Normally speaking, dropshipping suppliers are not into branding or promoting their services to their audience, hence finding and selecting the right dropshipping supplier for your online store can be a tough and time-consuming task.
You will have to know in advance that searching for the right dropshipping suppliers for your online business could take a while. Another factor that you must consider during your hunt is that you are choosing suppliers who are most likely based in different parts of the world – communication barriers could crop up and you will have to manage through it.
Yet, with all these hurdles, you can still manage to find the right dropshipping supplier for your online business.
Normally speaking, dropshipping suppliers are not into branding or promoting their services to their audience, hence finding and selecting the right dropshipping supplier for your online store can be a tough and time-consuming task. – Tweet This!
Several different schemes might work for you, and some are more effectual than others. The methods listed below are tried and tested by some of our trusted clients, with their preferred methods listed first:
Know your industry's major distribution channels:
There are different ways a product can reach from manufacturer to retailer. Different wholesalers serve different markets. Besides, they might have their own strategies and policies to procure goods and distribute to retailers. Therefore, understanding your market's major distribution channels, and knowing your spot in the supply chain can help you find the perfect wholesale dropshipping supplier for your online eCommerce business.
Try approaching the manufacturer first
You might want to consider starting at the source.
If you're selling niche products, approach the manufacturer of the product directly. Based on their minimum order requirements they might sell you their products. If the manufacturer only sells their products through established distribution networks, ask them for a list of potential distributors you can contact.
By approaching the manufacturer first, you can either get the affordable prices or at least get a list of the most trusted distributors to kick-start your search.
Look for dropshipping wholesalers on Google
You can begin your preliminary research with Google. As you delve into your research, you will most likely get more precise information about the products you are finding.
Look for relevant words on Google including "wholesale" or "distributor" and some other keywords that belong to your niche. Try a combination of product names, characteristics and brand names. Scan through each result page and look for a link or an email address or contact number where you can get additional information.
If you are unable to find the information required, you could do a "WHOIS lookup" to find the website domain information and contact details.
Attending eCommerce related trade shows is one of the easiest ways to build and grow your online business. These events are organized for eCommerce retailers just like you. When you can interact head to head with manufacturers, dropshipping vendors and dropshipping wholesalers, you get a clear understanding of their business and services. You can even attend eCommerce conferences to get in touch with potential players in the market.
How to find dropshipping suppliers on AliExpress?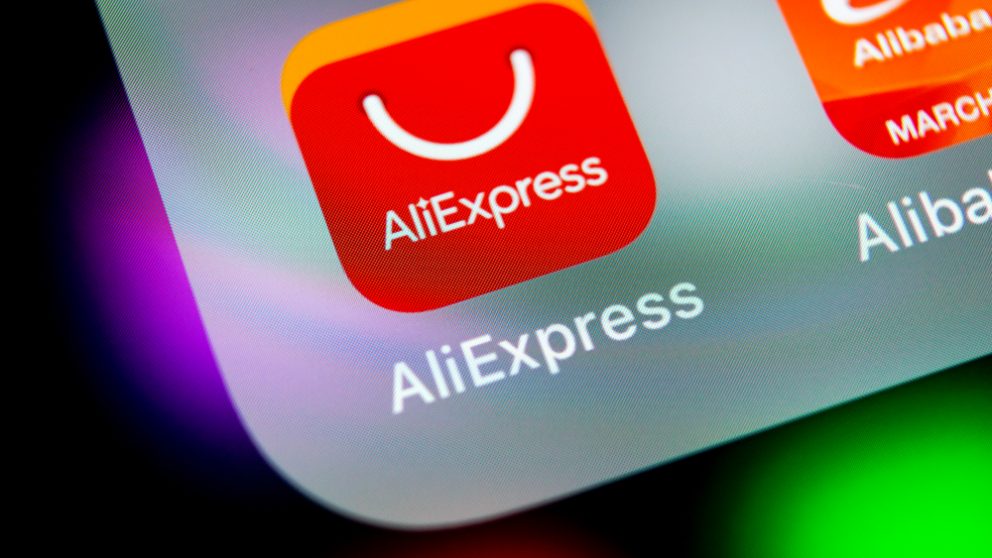 With AliExpress dropshipping, you can lose track of your customer's buying process because you never see the item as it is shipped directly from your dropshipping vendors' warehouse to your customer.
If you want to offer high-quality customer service, which is a must, dropshipping (in this situation) could become a liability. Even though AliExpress as a marketplace handles unreliable suppliers as best as it can, we still suggest that you be very careful when choosing your dropshipping suppliers.
Here are a few steps to help you find the best AliExpress dropshipping suppliers:
Step 1 – categorize your product search results on AliExpress
The fundamental step in finding the best AliExpress supplier is by typing in the product you are looking for. Once you get a search list, you sort your search by orders, not by price. This will show you the items with the most amount of orders first.
Step 2 – Searching the AliExpress Supplier
The next step is to click on the first few items in the search list that are similar to what you are looking for. The objective here is to find AliExpress suppliers who have more than 98 per cent positive reviews from previous online retailers. This further indicates that a dropshipping supplier has undertaken more amounts of orders in the past. Never choose a supplier with poor feedback.
Another alternative to find the best AliExpress supplier is to see whether the supplier sports a top brand badge. This indicates that the supplier is a top brand. AliExpress sellers earn the badge only if they offer quality products, have a credible business reputation, and offer good customer service.
Step 3 — Check the product reviews
Reading the product reviews given by past customers will help you understand what is good and what is bad in this supplier's activity. Look for reviews that contain pictures as they can help you evaluate the quality of the item and understand whether the customers' claims were fair.
Step 4 — Evaluate shipping time and guarantees offered by suppliers
Once you have evaluated a supplier's product reviews, your next step is to check whether the supplier you have selected offers shipping services to the country you want to target. The supplier you select must have a shipping method that offers tracking information to customers. Select suppliers that offer AliExpress ePacket delivery which is the cheapest, fastest and safest mode of delivery to customers.
Another thing to look at is the supplier guarantees. With most suppliers, prompt delivery is set on 60 days, but some do less than that.
A guarantee means that if the product is not delivered to your customer within a designated time slot, you can then open a dispute.
Step 5 – Pay attention to how a supplier responds and communicates
To put a supplier to test, you can cook up an urgent issue and message a supplier about it to see how they respond. You will have to check if the supplier is prompt in responding, their command of language, along with their ability to comprehend your problems and offer you clear guidance. If they just respond with a basic, hollow message, you can erase that supplier off your list.
How to find the best dropshipping suppliers on Alibaba?
Since AliExpress and Alibaba are owned by the same company, you can follow the steps listed above to find the best dropshipping suppliers. However, in Alibaba, you can narrow down your supplier search using Alibaba filters. You will run into:
Dropshipping wholesalers
Dropshipping suppliers
Manufacturers
Import agents
How to find the best dropshipping vendors for certain niches?
Targeting a particular niche with your online dropshipping store can be a great way to help your business expand and generate higher incomes.
Search on Google Trends and conduct research into the specific niches which have high sales potential – these could be great niches for achieving a competitive edge in the dropshipping industry. One more great idea is to target a seasonal niche like woolen clothes, which is likely to sell well during the autumn and winter season.
If you are looking for dropshipping suppliers for certain niches, these pointers listed below might help you find vendors for your niche products:
Finding the right wholesale plus size clothing suppliers in dropshipping can be a dealmaker or a deal-breaker for any online business. Dropshipping clothing suppliers are mainly based in China, Taiwan, and India.
Customers might be cynical about the item quality when they are buying clothes online, that is why it is essential that the suppliers you select are credible, prompt and offering a guarantee in delivering the products with the least hassle.
Suggested Supplier: Footwearus
Since electronic items are fragile and heavy-duty, you will need to find wholesale electronic dropshippers or suppliers who offer a guarantee to undertake the risk of transporting the products without damaging them. If the product gets damaged, you can open a dispute and claim your money.
Suggested Supplier: Teledynamics
If you are into selling sporting goods like shoes, clothing and equipment, you will need to find sporting goods droppshippers to sell your products to your customers. In the sporting business you are most likely to find suppliers working with brands. For instance, if you want to sell top-brand shoes like Nike, you will have to engage with Nike shoes dropshippers to push the order to customers.
Suggested Supplier: I&I Sports Supply Company
Jewelry and beauty business
With jewelry items and cosmetics being in demand, it is easy to find dropshipping jewelry suppliers on retail outlets online. However, we recommend that you do not trust any fine jewelry dropshippers or suppliers without having enough information about them.
Going ahead, if you want to find a dropship beauty supply store, you will have to search for dropshipping suppliers selling cosmetics including unique wigs, organic make-up, skin-friendly beauty creams, essential oils and toiletries.
Suggested Supplier: Innovative Beauty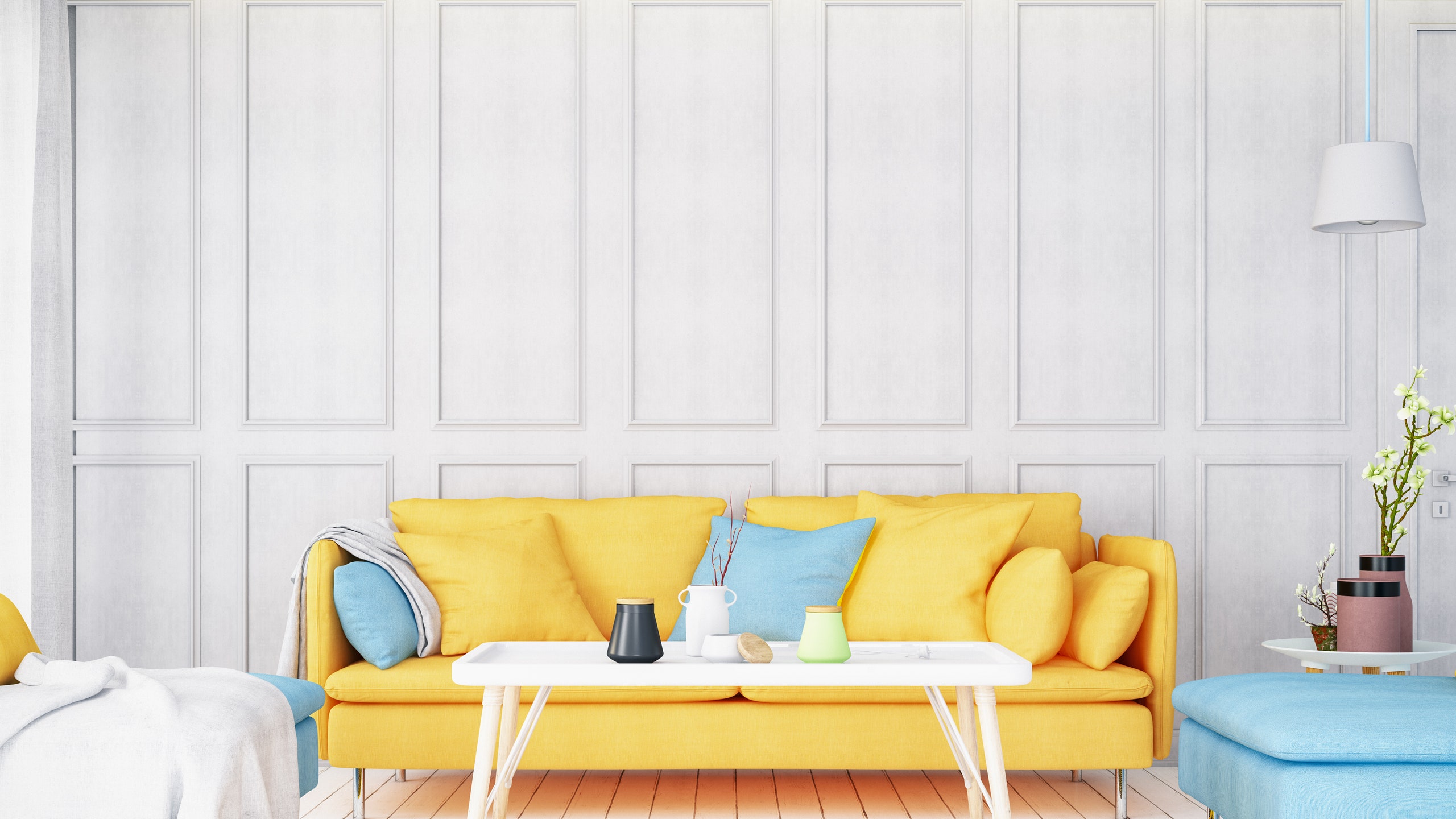 There is no dearth of suppliers for furniture online. You can come across a bunch of them dealing with different types of furniture items. Since the demand is high for US furniture items, you'll have to specifically look for American furniture dropshippers. Similarly, if you are into supplying smaller, unique, and expensive home décor items, it's best that you look for wholesale home decor dropshippers.
Suggested Supplier: Fast Furnishings
Eco-friendly dropshipping
Working with eco-friendly dropshipping suppliers is the best since you will always be ahead on the most up-to-date items and product trends for your eco-friendly business.
Today's customers are opting for sustainable and eco-friendly products. The first thought might be household items including laundry detergent or cleaning agents. But in a recent study, it was found that eco-friendly and sustainability attached to any product can augment sales.
Suggested Supplier: GreenDropship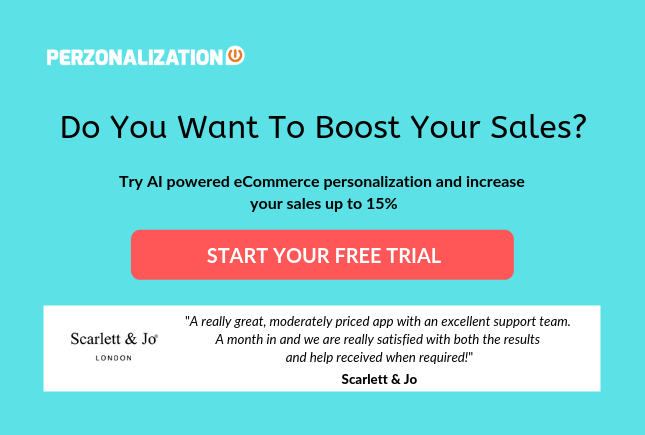 SaveValue2U – dropshipping opportunities in Malaysia
Many of you, who are novices in the dropshipping market, might be wondering whether you could dropship products in Malaysia. The answer is "yes" you can with SaveValue2U dropshipping supplier.
This dropshipping supplier is based in Selangor, Malaysia. They provide a wide variety of items including car accessories, pet items, electronics items, beauty & cosmetics, and kitchenware items. It is considered as one of the best general items dropshipping suppliers in Malaysia. What's more, it does not have a sign-up cost.
Furthermore, you can begin selling products or unique items even if there is no stock available. Savevalue2u aims to make sure that all SaveValue2U retailers can productively transact online. One of the most unique features of this shuttle operator dropshipping provider is its ability to support online businesses with the required product descriptions, relevant photos, characteristics, and benefits.
It also assists dealers to get the products and the minimum order quantity from the manufacturer directly. If you are doing business with Savevalue2u, you get unrestricted access to a variety of products, and you can choose the products you want to sell. You can basically select any product you want!
How to find the best dropshipping suppliers for Shopify?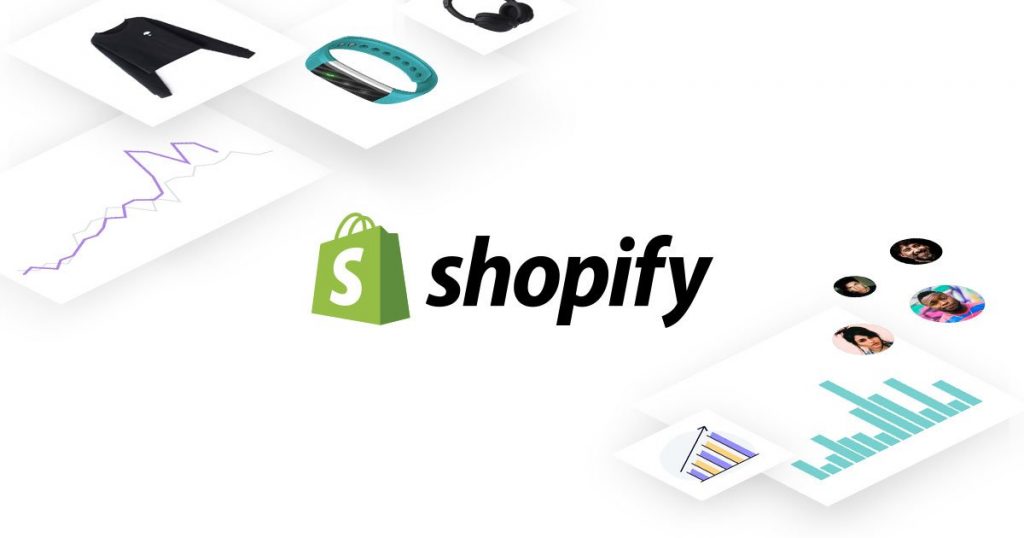 The internet is a great source of information to find potential dropshipper suppliers and wholesalers for Shopify but there are a few places specifically that can help with your search.
Google Search for finding the best dropshipping suppliers for Shopify stores:
Search thoroughly: you should know that Shopify suppliers and wholesale dropshippers are bad at SEO and online marketing, and more often than not they are not going to show up on the first page of Google for a term like "summer clothes wholesaler." Instead, you will need to delve into the search results, often going through at least first five pages of listings.
Make use of modifiers: As you continue your search for dropshipping suppliers, don't discontinue your search for "supplier." Ensure to use different modifier terms, including "distributor", "reseller", "bulk", "warehouse" and "wholesale."
Alongside search engines, you can also find credible Shopify suppliers on listed directories, online forums, and trade shows. Once you find a dropshipping supplier catering to your preferences, you will need to request a quote and negotiate for minimum order quantities.
Finding the best dropshipping suppliers overseas
Now that you are familiar with finding dropshipping suppliers and wholesalers on different retail platforms, the next step is to ask yourself if you want to source your items domestically or from different countries.
Overseas sourcing can refer to any country overseas including China, the US, UK, and other countries.
Before you look for overseas dropshipping suppliers, you will need to look for the following factors:
Friendliness and communication: Relying on your dropshipping vendor is one thing, but you will also need to ensure that they are easy to conduct business with. Are they welcoming and helpful, or cold and uncooperative? It is possible that you will be working with a supplier for a long time period, so you want to ensure they are someone you get on with. If you are dealing with the best dropshipping suppliers in China, pick the phone and have a quick chat. This will give you an idea about their communication skills. Furthermore, you will also have to check the communication skills of a few dropshipping suppliers in Europe. You don't want to engage with vendors who cannot understand you and your business.
Trust and reliability: Most best dropshipping suppliers in USA are reliable while conducting business. They are organized and have steady business policies to follow. Likewise, dropshipping suppliers in UK are not open to working with non-communicative retailers, hence you'll have to make sure your communication skills including speaking and email is exceptionally good.
Other factors to be considered while finding overseas dropshipping suppliers are:
Shipping costs and other trading information
Minimum order capacity
Additional fees
Relying on your dropshipping vendor is one thing, but you will also need to ensure that they are easy to conduct business with. – Tweet This!
How to contact the best dropshipping suppliers?
The best way to contact dropshipping suppliers is via emails, especially if you are dealing with overseas suppliers. Most dropshipping suppliers – especially the ones registered on Alibaba and AliExpress – will request for an EIN (Employer Identification Number) free from the IRS (Internal Revenue Service) website. The EIN is also known as a tax ID or a sales tax certificate. All you need to do is apply for one on the IRS website.
If you already did apply for the ID and are waiting for the sales certificate, you can start reaching out to potential dropshipping suppliers either though emails, calls or telecommunication applications like Skype.
Note: Not every dropshipping supplier (China, Europe and other Asian countries) you work with will require an EIN. Some of them will and some of them won't.
Conclusion
Finding a dropshipping supplier for your niche is a breathtaking process and a new experience for many first-time eCommerce entrepreneurs. Although sometimes it can be an exasperating and a cumbersome experience with many challenges, finding the Best Dropshipping Suppliers for online store is a vital decision and one that you should not rush.
It's easy to get tired when you aren't able to overcome challenges, but in many cases, it just requires your patience, the right attitude and perseverance to source the best dropshipping suppliers in 2021 for your new eCommerce business.
Curious to learn more? Take a look at related posts!