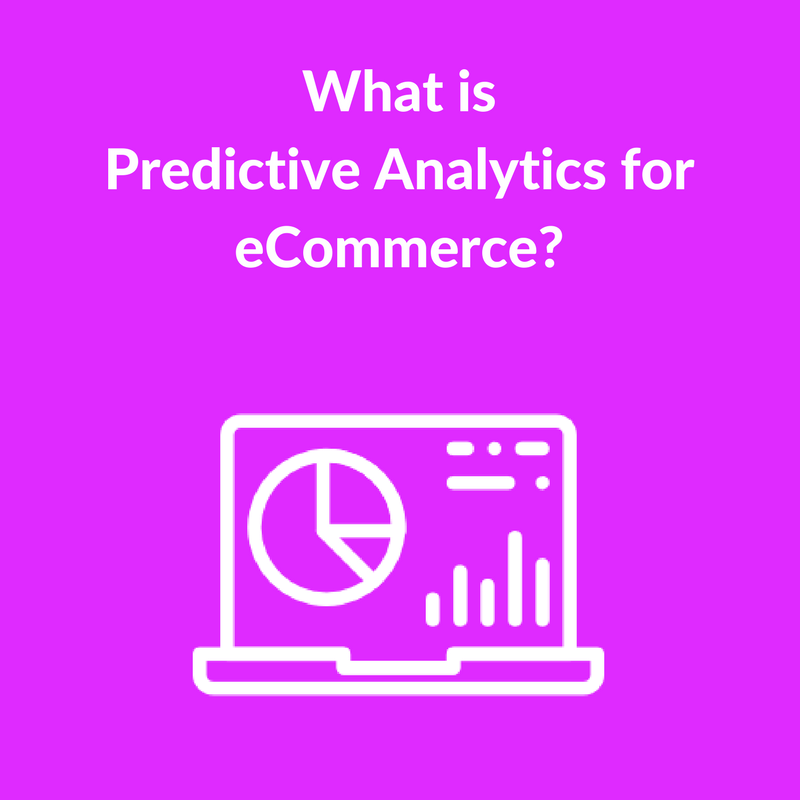 What is predictive analytics
Predictive analytics analyzes current and historical data via statistical techniques and machine learning to define the patterns to predict the likelihood of a possible action. In the context of eCommerce, this action is usually defined as a purchase. In the early days of eCommerce, only massive online retailers could afford to fund predictive analytics practices. Luckily in today's online shopping world, even the smallest eCommerce websites has the chance to benefit from predictive models.
Download our free eBook and learn about the future of eCommerce.
What are the uses of predictive analytics in eCommerce
Personalization, churn prediction, cross-selling, retention are the main focus areas of predictive analytics in online retail. RFM (recency, frequency, monetary value) model is defined to guide the marketers to understand their most valuable customers and ensure customer retention. Predictive analytics can also be interpreted as data mining techniques that uses your customer data to automatically build a predictive model specialized for your business. When applied on a huge database including customer behaviour data, predictive analytics finds the right way to combine predictors by building a model optimized according to the this data. (1)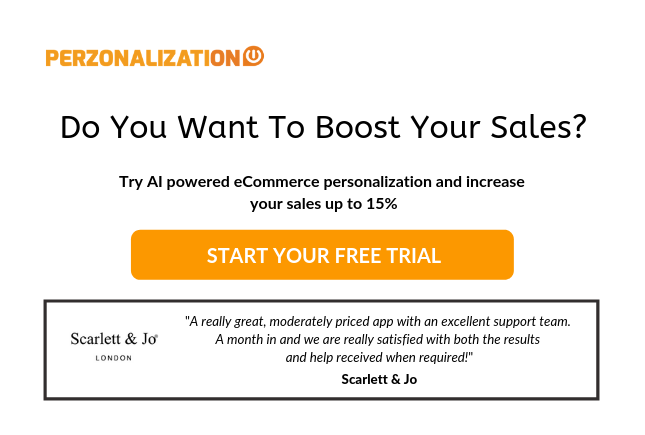 Customer behaviour is usually irrational and taste-based but it is possible to understand the patterns associated with this behaviours. Especially during online shopping, clickstream behaviour of the visitors can help predictive analytics and marketing professionals predict the next best action. A few important indicators of behavioural patterns are the visitor's certain actions:
Buttons clicked
Pages visited (type of pages, data included on the pages etc.)
Products purchased (product IDs, prices, discount %, brand etc. data)
Reviews left
Customer service inquiries shared with support
Return purchases
Recency, frequency and monetary value of the visit
Traffic sources
Demographics of the visitor
Social media posts
All this behavioural and unstructured data could be used to construct predictive models for eCommerce. When predictive analytics is considered, it is often thought that a huge data pool is required. It is certainly true that data should be statistically significant to be able to construct a meaningful model and come up with informative outcomes or patterns. Nevertheless, it is easier to use predictive analytics for eCommerce as clickstream data is often rich with many different types of data. Even the smallest eCommerce websites attract hundreds of visits per month. Every visitor views at least 2-3 pages per visit and every page reveals a huge amount of data on the purchase patterns of these visitors. Even though the visit is not converted into an order, it is still possible to predict the taste pattern and predictions of that visitor.
Tips and tricks for the SMB eCommerce
Marketing apps empowered with predictive analytics are able to help even small to mid sized online retailers understand patterns in their data. This is in return translated into higher sales, conversion rates and retention. One of the best things about today's SaaS marketing apps is their ability to serve over the cloud. By this, the SMB eCommerce websites are able to use these marketing apps specialized in the field of predictive analytics with no upfront costs and on a monthly fee. This is a manageable process for the SMB marketer as the software is not bought but rather rented. Most solutions also offer a free trial and revenue share based pricing options after the trial period.  Now it is the right time to start using a predictive analytics software if you are running an SMB eCommerce business.
---