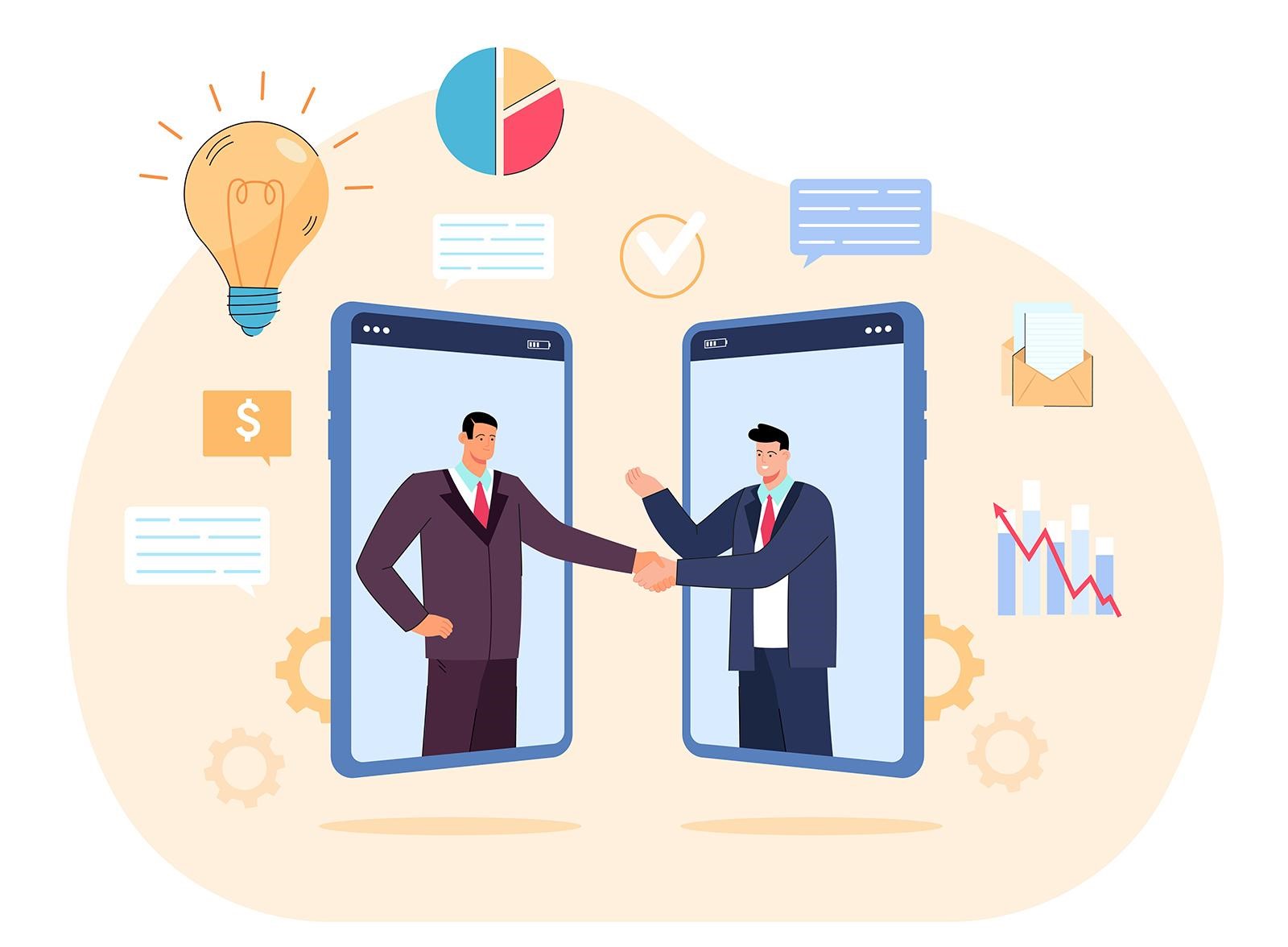 Launching a new store is not a child's play and requires meticulous planning, innovative marketing ideas, outstanding content, and a sustainable implementation strategy to make a Shopify store business successful.
This is especially true in a market that is saturated with a large number of products that are identical to one another, a fierce level of competition, and misleading promises made to the customers.
However, you may desire a change at some point. You could use this time to start a new business, spend more time with your loved ones, or pursue a long-held passion.
It's possible that you'll come to the difficult conclusion that selling your Shopify store is the best way to free up funds for future endeavors or pursuits that are more important to you personally.
In this article, we will discuss all about selling Shopify stores, including how to sell Shopify store, how to find the value of your store, and finally, where to sell Shopify store.
Why sell your Shopify store?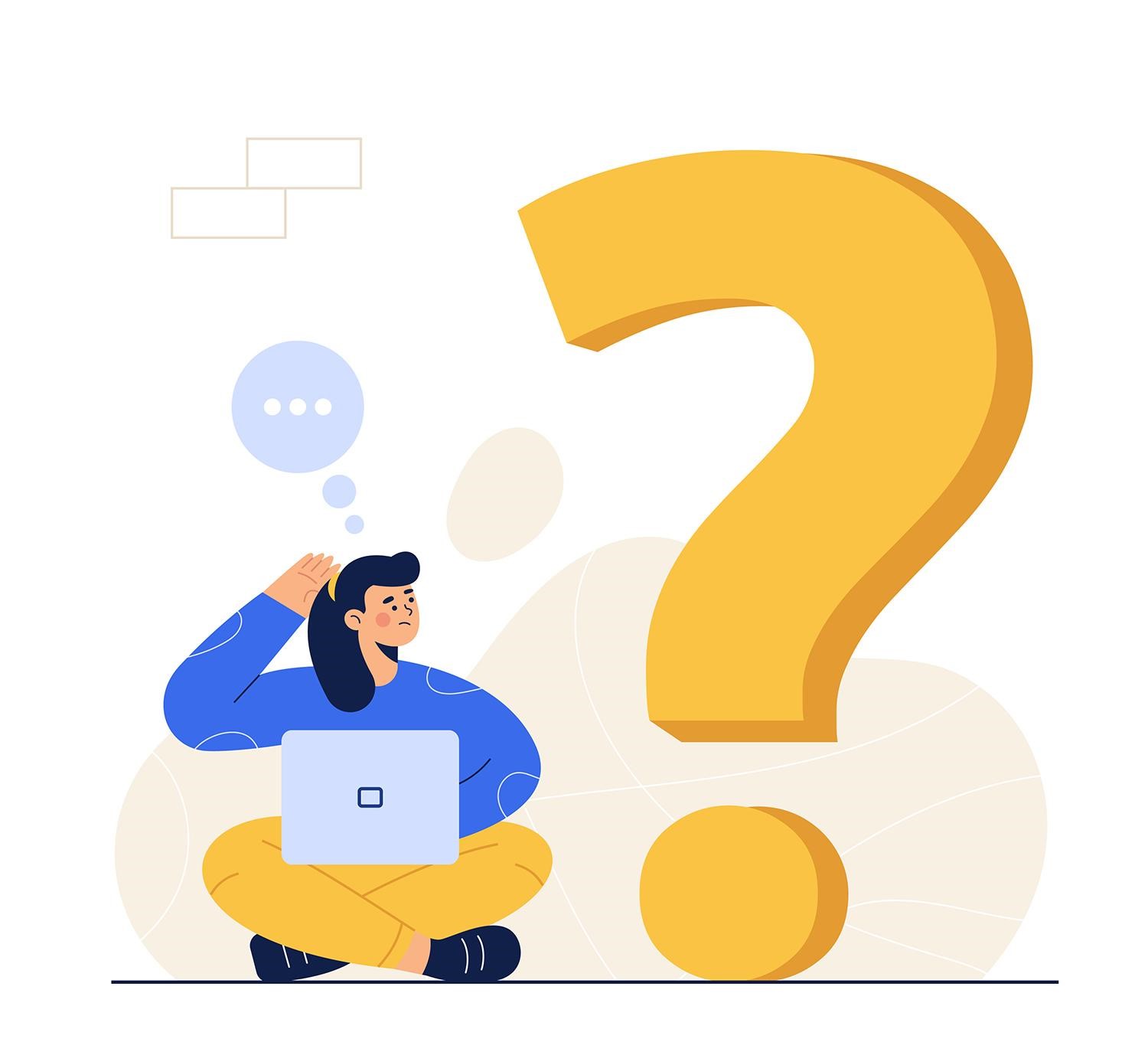 You have given countless hours and enormous effort to build your Shopify store business. Therefore, it's extremely important that you ask yourself this question before selling Shopify store – why do you want to sell?
You have to be certain that this is the best choice for you because starting a business and seeing it succeed is an emotionally invested process. Think about why you're even considering selling in the first place, and make sure you're completely committed to the idea before proceeding any further.
There are numerous reasons why individuals choose to sell their Shopify online businesses. We will mention some of the common reasons below.
Business opportunities
It's not uncommon for new business opportunities to arise as your Shopify store's reputation grows as a result of your hard work. If you spend more time on these side endeavors, you may find that you are unable to devote enough time to your primary business.
You can use the proceeds from the sale of your business to invest in these new ventures in two ways. First, you'll be able to devote more time and energy to your other side businesses as a result. Secondly, you raise the funds necessary to grow and launch the projects.
Personal reasons
There are plenty of personal reasons people may have for selling Shopify stores. We are mentioning some of the most common reasons here.
They don't like, want, or have time for it
Perhaps someone had ambitious plans to launch an online empire, but in the end, they discovered that the concept was much less difficult to implement than the reality. It is possible that they were not the ideal candidate for the position; however, this does not imply that the business concept is not workable.
Career change
It's possible that some people will decide they want to get another degree, switch careers entirely, or take some time off to focus on raising a family.
Need money for an emergency, unexpected cost, or investment
Emergency funds, unexpected expenses, or other investments necessitate the acquisition of cash. A medical bill, an investment opportunity, or a lawsuit are all examples of unanticipated events.
Selling Shopify stores and cashing out can be a necessity for some people in order to use the money for something else.
Some people build, not run
Some individuals would rather construct new things than manage existing ones. This is not always a warning sign. In point of fact, there are a great number of "serial entrepreneurs" operating in the world today.
Travel bug
This is one of the common situations we see. This happens to entrepreneurs quite frequently when they get the travel bug and decide they want to enjoy their adventures without any strings attached.
Selling the business gives them the money they need to go on vacation without having to worry about how they will pay for it.
Collect 2–3 years' income immediately
Selling Shopify stores is not the end of your entrepreneurial journey but rather the beginning of a new chapter. You can collect a lot of money if you have a successful exit.
It's not uncommon to see dropshipping stores go for six figures, and that kind of investment opens the door to a world of possibilities.
Starting a family is a possibility if you buy a house and settle in.
You may have enough money to start flipping businesses and put your skills and knowledge to work in new dropshipping ventures that you can then resell for a profit soon.
The possibilities are essentially limitless.
Everything, however, points to a single query: "Will anyone buy your Shopify store for a good amount?"
What's the value of your Shopify store?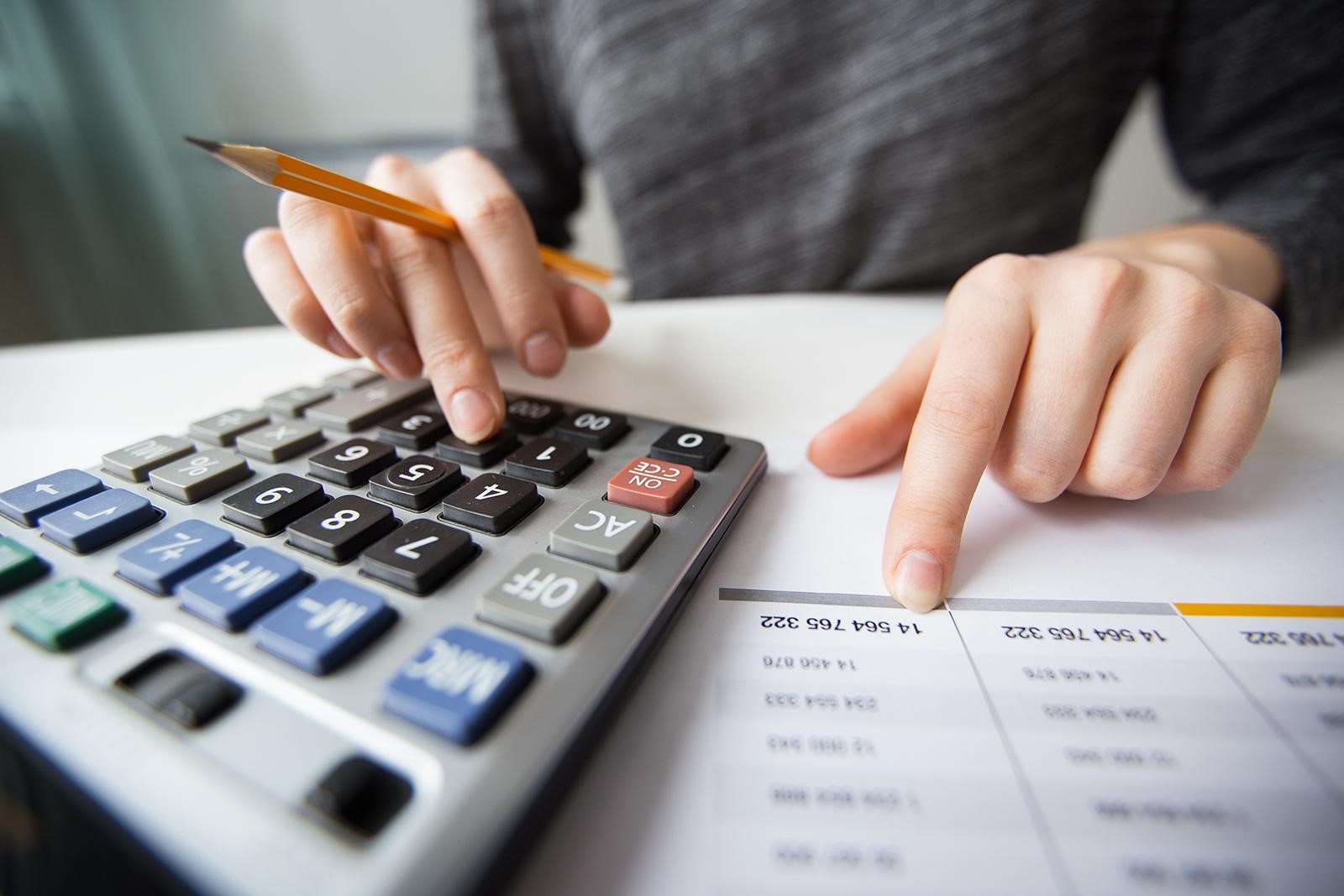 Once you decide to sell your Shopify store, the next thing you need to find out is the value of your Shopify store.
It's understandable that you are passionate about your store; you have put a lot of effort into building the business and truly believe that this business is the next big thing for the buyers. However, this belief can mislead you when determining the value of your Shopify store.
You need to follow this basic formula for valuation:
12-Month average net profit x Multiple = Valuation
Part one of this equation (12-month average) is simple. It takes a little more skill to arrive at a multiple.
Factors that impact Multiple
Multiples can vary between 30x and 50x.
Numerous elements of the current state of a Shopify store influence the multiple. The majority of them are grounded in logic, but they also take into account the trajectory of the company's expansion.
Age of your Shopify store business
In general, the longer a company has been in operation, the more money it makes.
Having a long history of success in an industry may give the impression of being outdated to some people; however, this demonstrates that they have proven their worth against external forces, and as a result, they are able to withstand any kind of test of time because of this success over a long period of time.
This does not mean that younger businesses cannot be sold for a respectable amount of money. However, an older company will most likely have standard operating procedures (SOPs) in place, will have survived shifts in industry standards, and will have demonstrated that it is making money in a niche that is not going to disappear in the coming months.
Traffic & revenue diversity
The variety of customers who visit your Shopify store is directly proportional to the store's value. This indicates that the higher the number of visitors to your website, the greater its value will be to both buyers and advertisers.
Therefore, if you want to raise the value of your Shopify shop, you need to increase the traffic. The best strategy is to diversify your marketing efforts rather than relying solely on Facebook ads or Google Ads to bring in customers.
Also, if you generate all of your company's revenue from just a few products that just a few suppliers provide, then if those products are discontinued or if the suppliers experience logistical issues, you will lose all of your revenue.
So, if you have multiple revenue and traffic sources, you'll be valued more highly.
Monthly average net profit
It's pretty straightforward that if your online business is making a lot of money, then the multiple is going to be higher.
Take the monthly average net profit (NAVP) for each month and divide it by 12 to get an idea of how much it is worth right now. Then, multiply that number again by a growth rate of 5% per year, which is considered a healthy growth rate by industry standards because it makes up for inflation while keeping prices stable over time.
Brand strength
How well-known and trustworthy your brand is will determine how much your online Shopify business is worth. People are willing to pay more for a good brand because they know it will live up to its promises.
Selling your store for a higher price will be easier if you have a well-known brand, a large following on social media, and high search engine rankings for relevant keywords.
Nothing here should be taken as gospel. There is much more that goes into a valuation, but these are the foundational elements.
Your store's assets
As the sale of your Shopify store is a business transaction, it is essential to list prices for all included items. This includes everything associated with your company that has monetary worth.
This list may have:
Domain name

Social media accounts

List of employees currently working for you

Marketing materials/content

Sales reports/statistics
One thing you need to remember is that you must have a proper Shopify website. An adequately designed Shopify store doesn't only impact your shoppers but also plays a significant role in the buying decisions of the people looking to buy your store.
Therefore, you must have a well-designed store homepage, proper product pages, and keyword-implemented content. In addition to that, you need to make sure you use the right tools for conversion rate optimization and overall store growth.
One such tool you must install in your Shopify store is the Perzonalization app. It's an AI-powered personalization app that can take care of your product recommendations, upsell, cross-sell recommendations, and many more.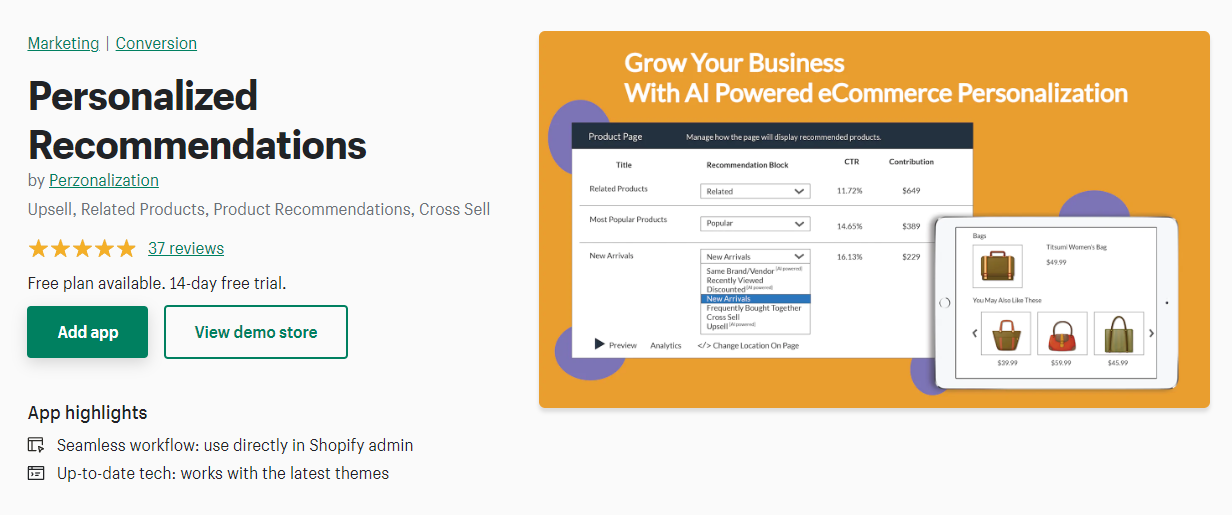 Where to sell Shopify store
You probably wonder where you can sell a Shopify store now that you have an idea of how much your online store is worth and how much money it brings in every month.
Let's find the most popular ways/platforms to sell your Shopify store.
Sell your store privately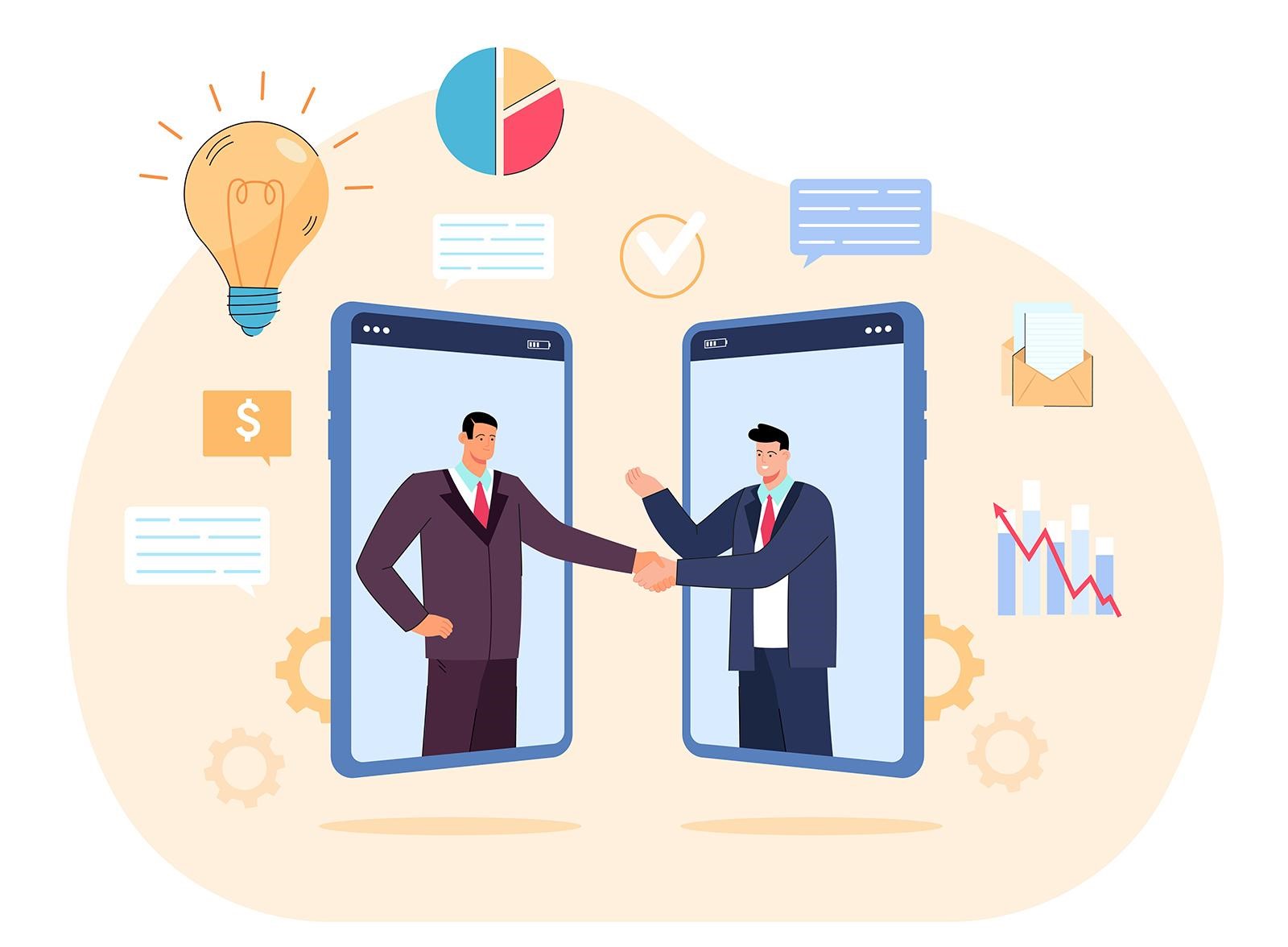 There are a number of online groups and communities where Shopify business owners like you can post their businesses for sale, and potential buyers can get in touch with you directly.
Despite the fact that you have complete control over the buyer of your Shopify business and the price at which you sell it, there are a few aspects of the transaction that you need to give careful attention to in order to ensure a successful outcome.
A scammer may try to buy your business without paying. Even if they're not scammers, some buyers are skilled negotiators. Inexperienced sellers often price their business too high because they have an emotional attachment to it and think it's worth more.
It's a sign of inexperience to the experienced buyer, who then out-negotiates the seller until the business is sold at a lower price than its true worth.
So, if you're thinking of selling your business privately, keep that in mind.
Sell your Shopify store in the marketplace
You can get the most money out of your store by selling it through an online marketplace, which requires very little effort on your part.
There are a number of online marketplaces where you can sell your Shopify store.
Shopify Exchange Marketplace
Shopify's official marketplace, which is known as the Exchange Marketplace, makes the process of selling your Shopify business simple and risk-free. Exchange marketplace is committed to streamlining the payment, listing, and transfer processes for its users and has formed a partnership with Escrow.com to achieve this goal.
However, Exchange Marketplace does not allow everyone to sell Shopify stores. In order to successfully sell your Shopify store on Exchange Marketplace, you must first meet a number of requirements and be eligible for the platform's services.
You should also keep in mind that Shopify, like the majority of online marketplaces, charges a service fee.
Empire Flippers
Empire Flippers is an eCommerce platform for the purchase and sale of online businesses. In addition, it provides a free business valuation and performs due diligence prior to closing the deal.
It's simple to list an online shop on Empire Flippers too: just provide the URL, revenue estimates per year, monthly earnings (Monthly Revenue), and the amount of time it takes you each day to maintain the website (Site Maintenance Time).
Flippa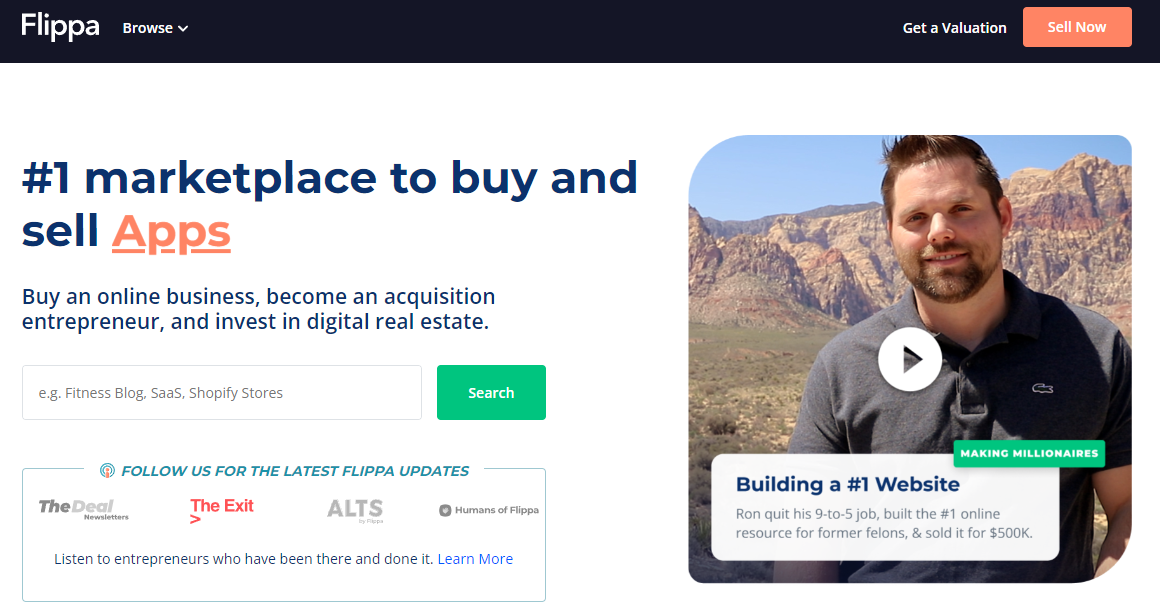 Flippa is another online marketplace that specializes in the purchase and sale of digital assets and online businesses. It covers more than 100 countries, has a user base of 3 million people, and sells 300,231 digital assets all over the world.
You will be required to provide a minimum 12-month financial history (including revenue and expenses) as well as key operational details when you list your Shopify store on Flippa. The process of creating a listing is simple, and it will take approximately forty-five minutes to construct an outstanding listing.
How to sell Shopify store in a marketplace
Step 1: Add your Shopify store to the marketplace
Selling a Shopify business is easy. Your chosen marketplace's team will review your submission after you fill out their form, submit the necessary papers, and answer a few business questions.
Step 2: Approval
If the company is satisfied with all of your paperwork, they will accept your application.
Step 3: Publish
The marketplace will connect you to thousands of potential buyers by publishing your listing on their website.
Step 4: Sell your Shopify store
The marketplace will help you find the best deal for your company and close it quickly by negotiating and structuring deals. They will hand over the company to the buyer once the deal has been completed.
Wrap up
It takes time to get your business ready for sale and to find a buyer. The information in this guide is meant to give you some ideas, but ultimately, it is up to you to decide what is best for your Shopify store.
If you sell your Shopify store, it could be the most money you've ever made. You could start a new business, work on a hobby, or take a break before your next act, which would be like starting a new chapter.
Make sure that the end result and the buyer satisfy your expectations, regardless of the method that you choose to use to sell your company. Selling your Shopify store is a significant step, and it's one that you want to take with conviction while also moving quickly and keeping things as straightforward as possible.