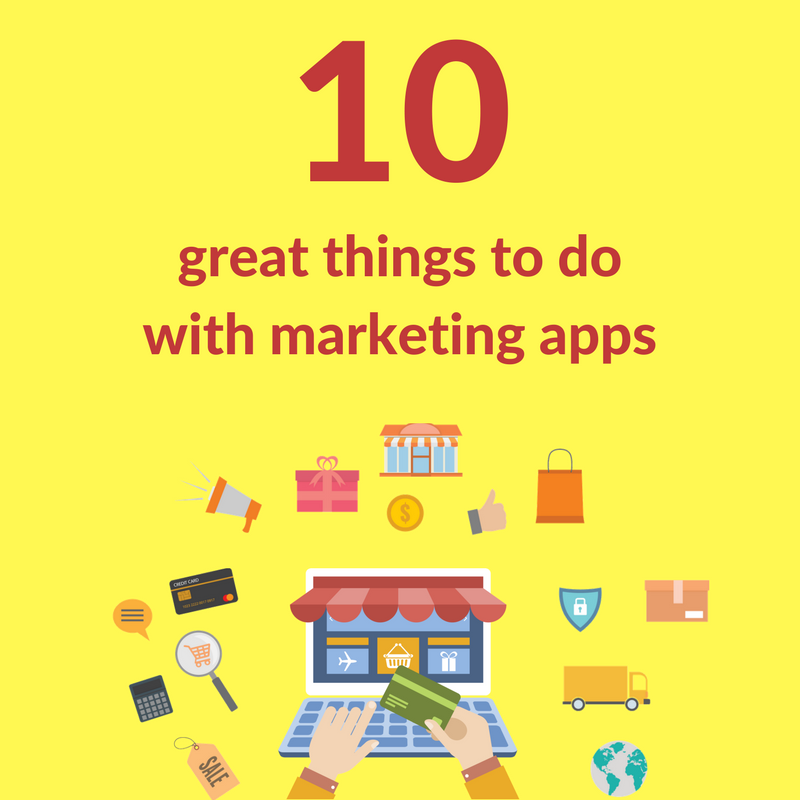 Marketing apps are software solutions that are designed to help marketers or other business owners to reach their targets in marketing. In most cases, the target is to attract more visitors to an eCommerce website, reach a bigger audience or raise top of mind awareness.
Download our free guide and discover the digital marketing tools that can help your eCommerce business.
For an eCommerce marketer, there are great alternatives of marketing apps. Among Shopify apps, Opencart's extentions or WordPress plugins you may easily find a marketing app that serves your needs on any of the below areas;
Social media : For most of the small eCommerce businesses, Facebook and Instagram are wonderful sources of branding and sales. Whether you need to showcase your products on social media or help your customers share their shopping experiences on their own social media accounts, these marketing apps help you nail it on social media.
Marketing automation : Marketing apps that fall under this category usually work on IFTT kind of rules. A certain kind of action on the eCommerce website triggers a rule and the app functions. Sending an automated email to the shoppers when an item they favourited goes on sales, displaying a discount coupon pop-up to a visitor if she displays the item for 3 times, automatically pinning to Pinterest or sending tweets when an item is added to your online store are all examples to these automation features.
SEO : Search engine optimization is usually at the heart of every digital marketing activity in an eCommerce marketer's agenda. From adding alt tags on product images to providing tips on fixing SEO issues, these marketing apps help merchants increase their organic traffic.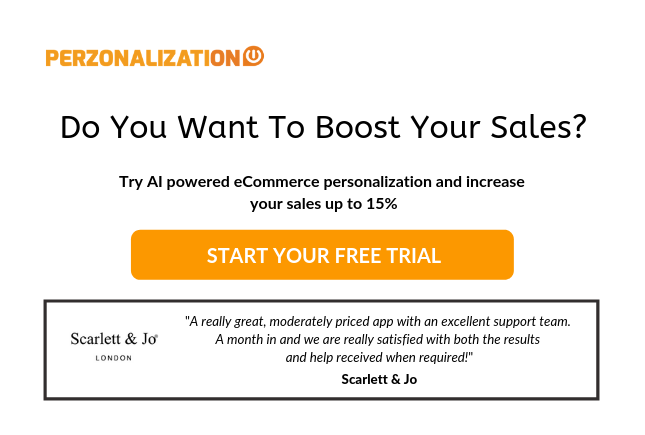 Email marketing : Email is not dead but reborn from its ashes! It is still the best tool for retention and loyalty creation. Marketing apps that provide email delivery services are usually designed to serve businesses in all sizes. With easy to use and sleek user interfaces, email delivery apps are there to be used even by the new comers to email marketing.
Customer reviews : Product reviews are proven to increase interest in a product by creating social proof. Marketing apps in the form of addons or widgets can easily be displayed on product pages to showcase customer reviews on that specific item.
Design tools : Whether it be the website's or a single t-shirt's design, marketing apps specialized in design are ready to help. You may use these kind of tools to give a fresh look to your emails or visual elements on the fashion items you're planning to sell or create a mobile app for your eCommerce business.
Personalization : Today's consumers are demanding a personalized shopping experience. Luckily even the smallest eCommerce websites carry a meaningful amount of behavioral data. Marketing apps in this category can help you increase your revenues and conversions.
Email list building : If you cannot build an email list, you can never be successful in email marketing. An email list builder app's main objective is to convince as much visitors as it can to leave their email addresses. As a marketer it is your turn to retain these customers.
Loyalty rewarding : We all love getting reward points, right? Yesterday's CRM and loyalty cards are not represented as loyalty marketing apps in eCommerce.
Couponing : You may think that coupons are dead, no they're alive and this tactic still works! Thanks to marketing apps, it's easy to offer discount coupons to site's visitors in the form of pop-ups.
Marketing apps for small businesses are usually modestly priced ( free – $99 /month) and in most cases come with a free trial. A small eCommerce business owner can use a few marketing apps as if he has an internal marketing department. Choosing the best marketing apps is the key in reaching success.
---