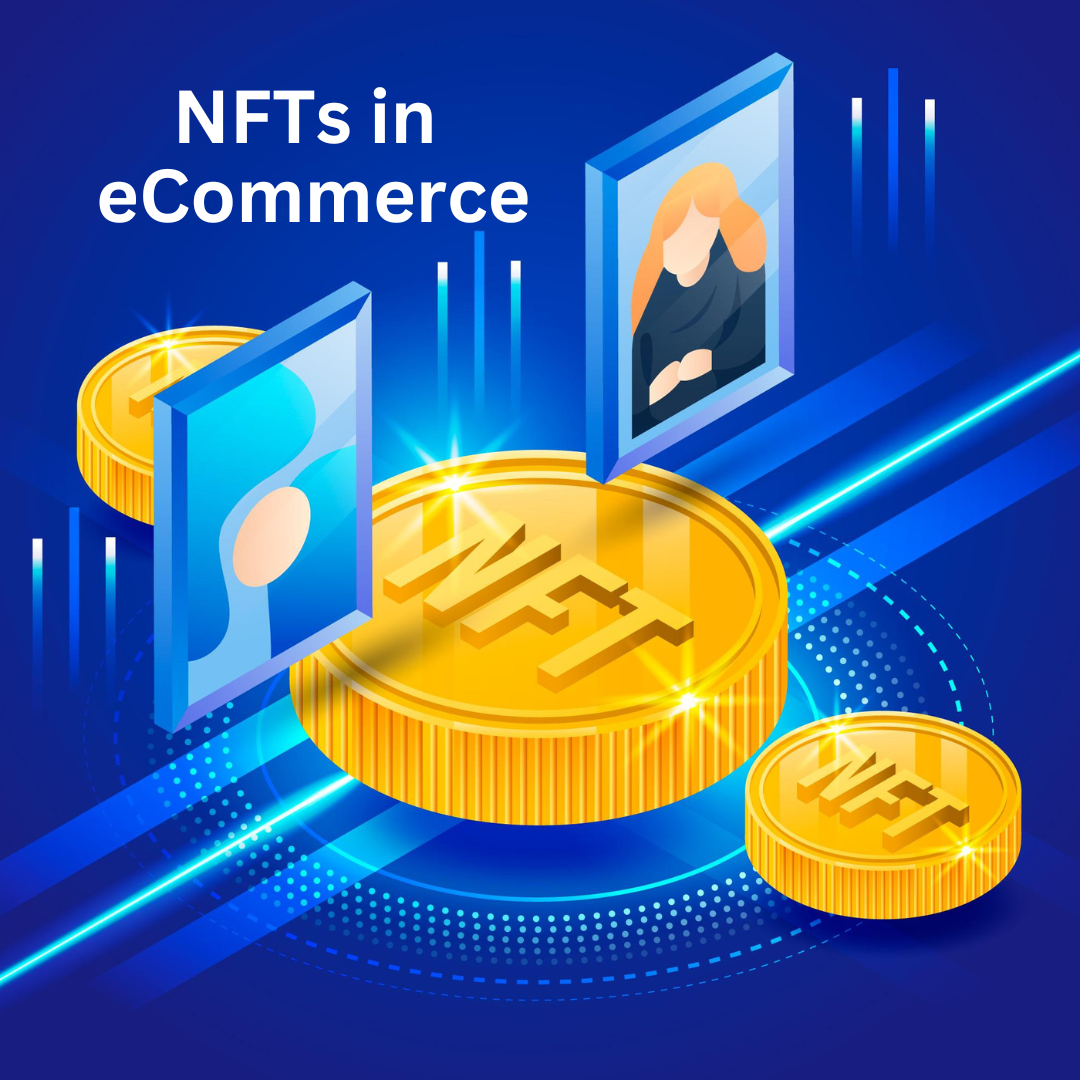 Even if you are not among the 3.5 billion football fans, you must have heard of the Ballon d'Or, the Oscar of Football! The best footballer of the year is awarded in this prestigious program and handed the Ballon d'Or (Golden ball) trophy.
The 66th Ballon d'Or took place last October, and all the winning players received an NFT along with their gold trophies. Now, what is an NFT?
In simple words, Ballon d'Or NFTs are the virtual version of the golden trophies. However, unlike physical trophies, general people can buy a share of those NFTs. This means you can own a part of the Ballon d'Or!
Sounds confusing, and wondering what this has to do with eCommerce? That's what we will find out in this article. Let's dive in.
What are NFTs?
To put it in the most simple words, NFTs are one-of-a-kind digital files.
The acronym NFT refers to "non-fungible token." You need to be familiar with the meaning of the word "fungible" in order to grasp what it is.
A fungible thing is one that can be replaced with another of the same kind. One dollar is equivalent to another dollar, for instance. Non-fungible, on the other hand, refers to something that is irreplaceable because of its unique characteristics. Consider the field of art. The original Monet is unique, but a reproduction can be yours.
Similarly, NFTs can be duplicated while the original retains its digital individuality and irreplaceability. They are unique digital assets for which the owner has sole legal control. Digital media of any kind (photo, video, GIF, etc.) can be used as NFTs. Even though the file can be replicated by anyone (just as there are multiple copies of physical art), purchasing an NFT verifies that you are the rightful owner of the digital asset in question.
The rationale behind NFTs is straightforward despite the apparent complexity of the concept. Buyers can show their support for their favorite artists, add to their collections, and/or make a profit from the spread between the purchase and selling prices.
However, this type of collectible is not the same as physical items. If you invest in an NFT, you are getting a token rather than the underlying asset. Your purchase comes with a certificate of ownership that can be verified on the blockchain and the legal right to use the product or data it contains.
NFTs History
In 2014, artist Kevin McCoy minted the first NFT, dubbed "Quantum," marking the beginning of NFT's existence. The market for digital collectibles is exploding right now. As reported by NonFungible.com, the NFT market tripled in value in 2020, reaching over $250 million. This represented a 299% year-over-year increase.
Quantam by 

Kevin McCoy - 

First ever NFT
And the action is only just heating up: According to DappRadar, the NFT market saw a trading volume increase of 704% year over year in Q3, reaching $10.67 billion.
NFTs are used to demonstrate ownership of one-of-a-kind assets, such as a work of art, a pair of shoes, or anything else that can be digitally created. NFTs have seen a meteoric rise in popularity over the past few months, and businesses are finding more and more creative uses for them every day. Although other blockchains are issuing their own tokens at an increasing rate, most NFTs are traded on Ethereum due to their large user base and ease of trading.
By the way, a blockchain is a distributed ledger that records transactions in a way that makes altering the data or hacking, or committing fraud nearly impossible. A blockchain can be thought of as a distributed digital ledger in which all transactions are recorded and kept in sync across the entire network of computers.
NFTs in eCommerce
Due to the high level of competition in the online market, businesses are constantly on the lookout for innovative strategies to better reach and engage their target audience. NFTs are ideal for this because they provide a new channel of interaction with customers, who can then make financial investments in businesses and even become part owners of brands.
You can now use NFTs in so many ways. In addition to facilitating the digitalization of any product, the immutable and transparent nature of the blockchain also makes it exceptionally secure and straightforward to keep track of. The popularity of NFTs was spurred on by uses in gaming and collectibles, but the uses for NFTs now are virtually limitless.
How are eCommerce businesses using NFTs?
Let's check how eCommerce owners are currently using NFTs.
Collector's item
Merchandisers are peddling NFT collector's items with high symbolic value, which is appreciated by diehard fans. When used in this way, they boost brand recognition and strengthen connections with consumers.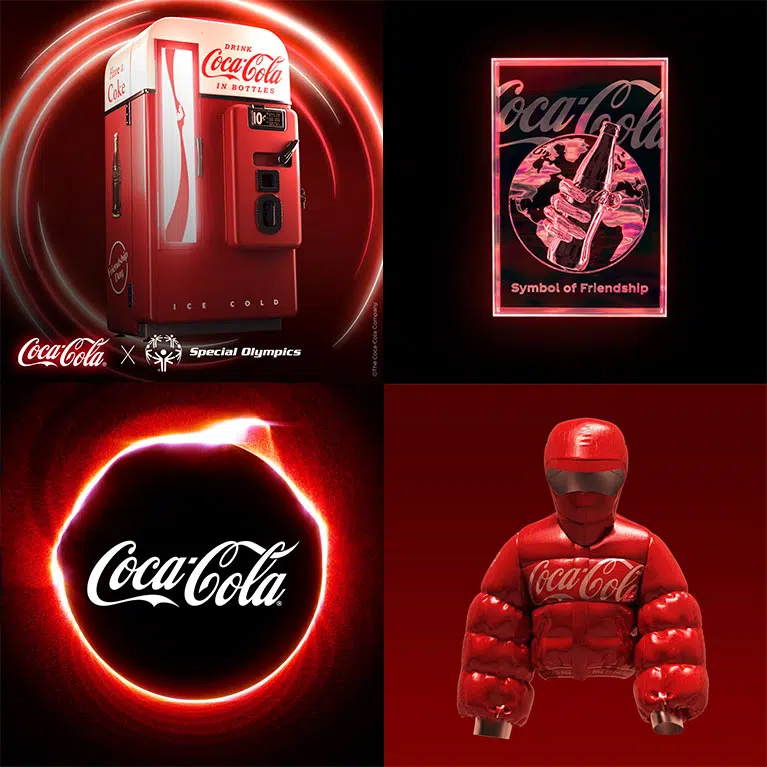 In particular, the first NFT was sold by Coca-Cola at the International Friendship Day Auction last July. Some of the most recognizable features of the brand were given a metaverse makeover in this multisensory token. The highest bidder took home a vintage refrigerator stocked with frosty bottles of Coca-Cola and a digital loot box.
Loyalty programs
With NFTs, businesses can offer consumers tangible benefits. It is possible to transfer loyalty cards, event tickets, and even medical records to a blockchain. The shopper and the shopkeeper both win from this situation.
For example, blockchain-based loyalty programs can save money and boost satisfaction among customers. Customers can access all of their loyalty accounts in one convenient location, and rewards from different programs can be combined in one digital wallet. They could use their grocery store rewards for a trip and their rental car rewards for fine dining.
Prelaunch of physical products
Tokens can also be used in the physical product pre-launch phase. A solid customer base can be established in advance of a new product's launch with the help of early-access NFTs, which generate buzz and exposure.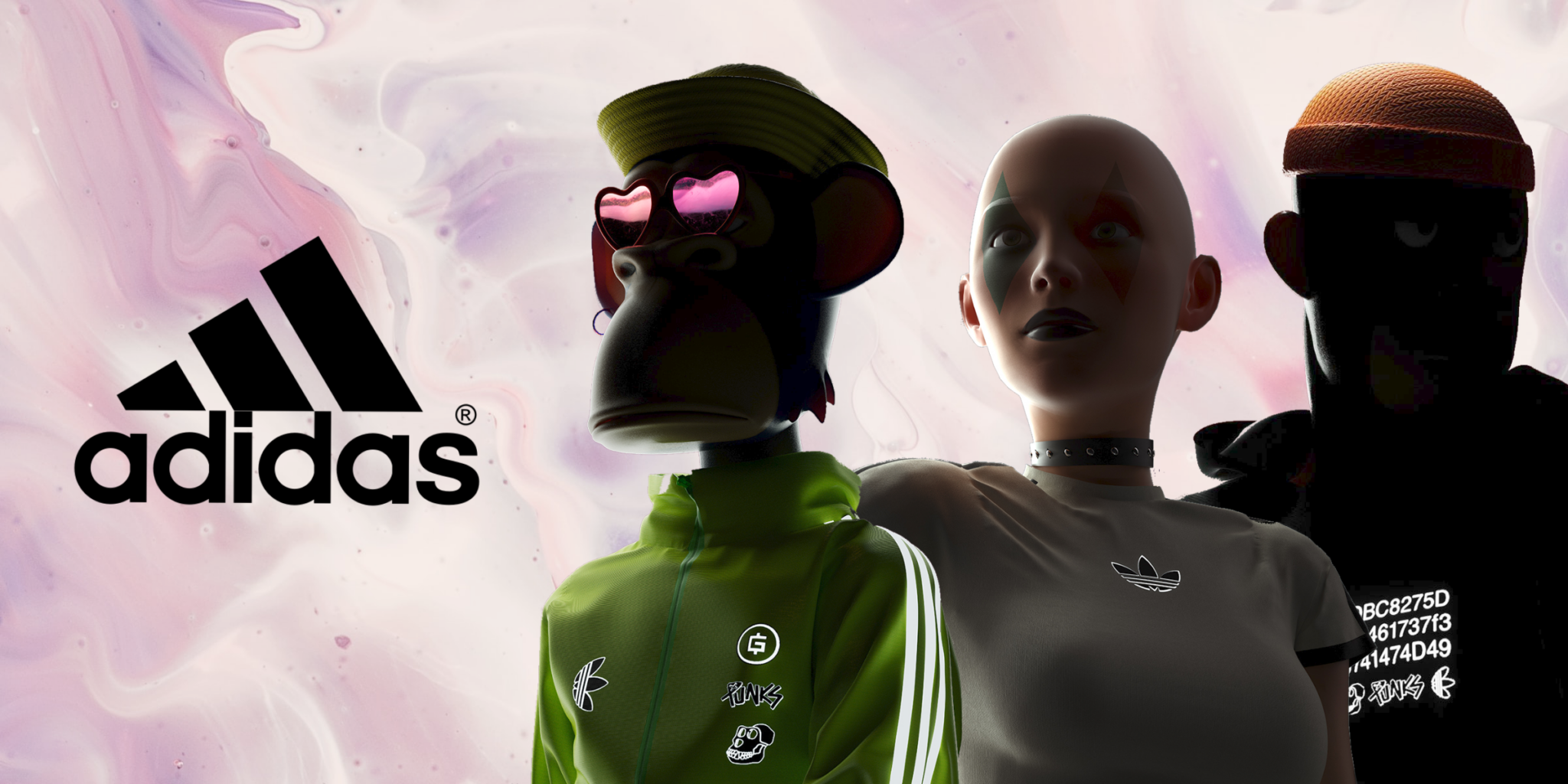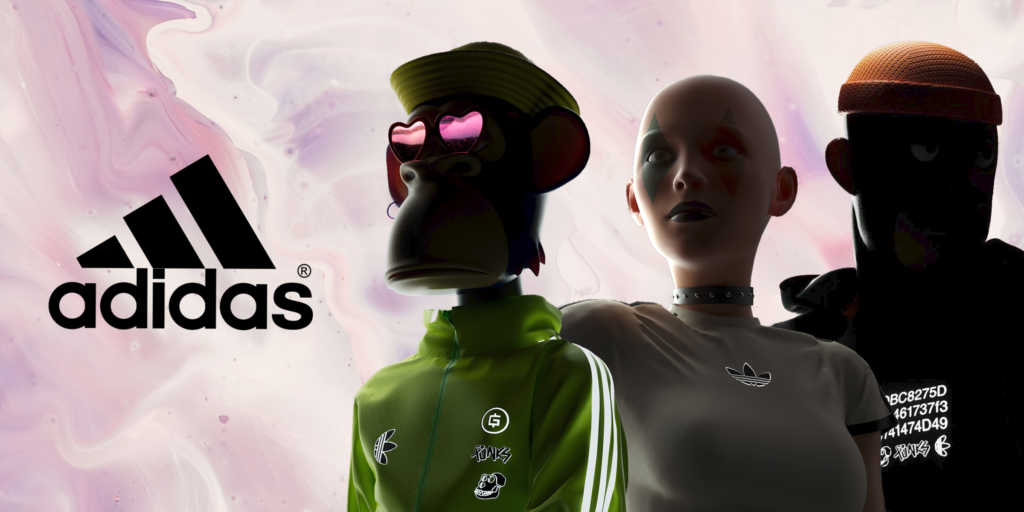 It's also getting less complicated to make and trade NFTs. Merchants can now mine and sell NFTs on Shopify. Shopify does not require its sellers to use an intermediary marketplace, so you can host your own sales page. For their part, the Chicago Bulls were the first to use this function. They debuted NFTs on Shopify in July 2021 that portrayed the team's illustrious six World Championship rings.
Ownership documentation and transaction records
Tokenization of anything is possible given the right legal framework. To do this, NFTs must be associated with something concrete, such as a title to real estate, a car title, or a medical record. This provides a safe method of ownership transfer for the retail, wholesale, and automotive industries. NFT ownership is unarguable because it can be verified publicly on the blockchain.
Physical display
While NFTs undoubtedly have a lot of potential, there is one major drawback: they are entirely digital. You need a mobile device to view them in all their glory. One workaround for this is to use dedicated tablet computers for displaying NFTs. They transform NFTs into exhibit-ready masterpieces.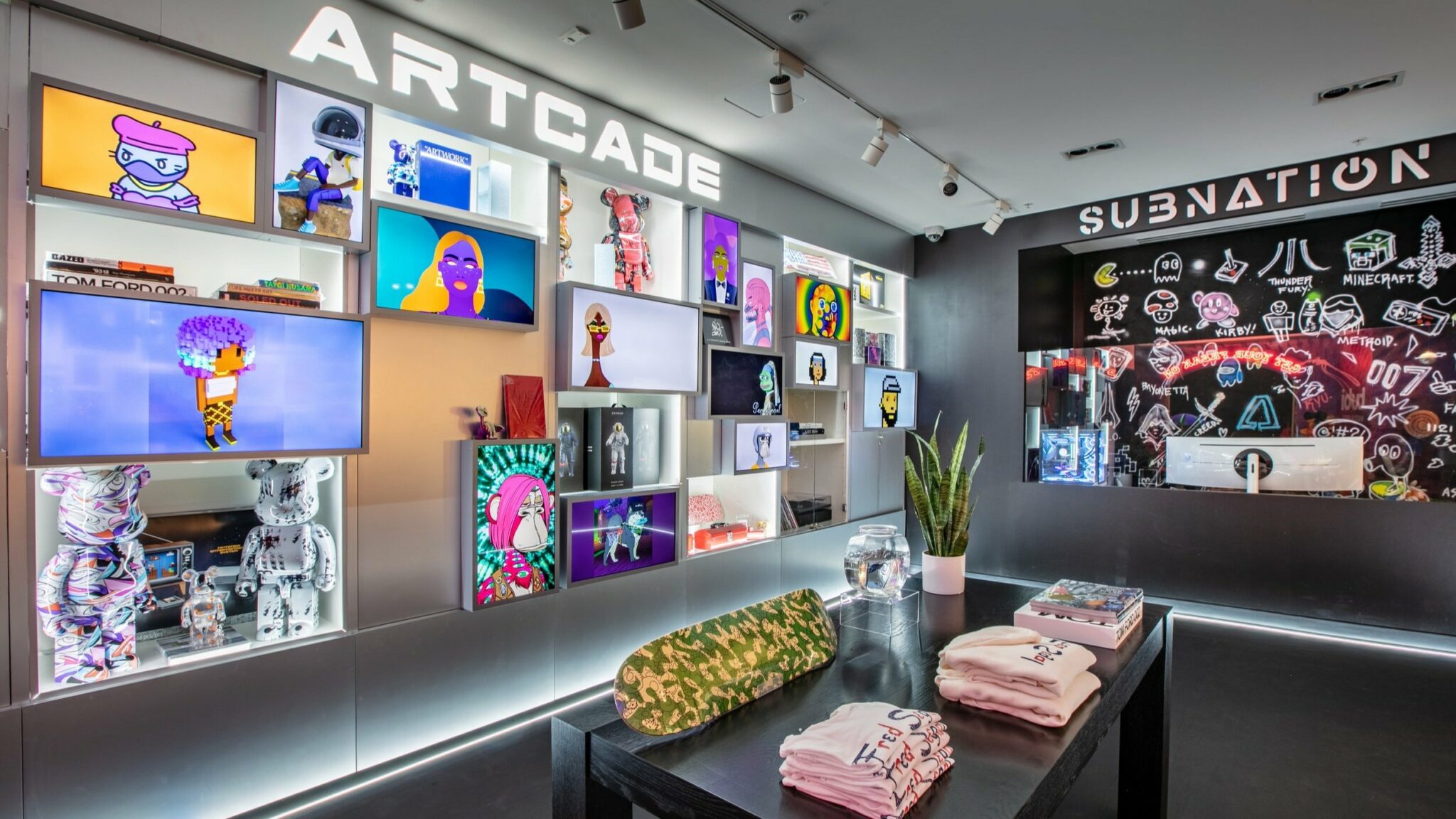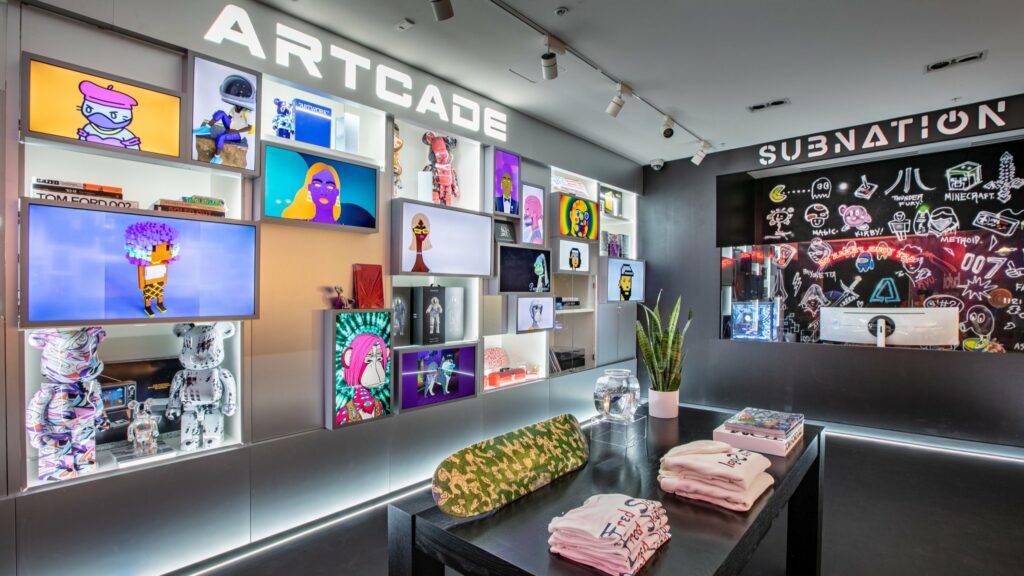 L.A.-based clothing designer Fred Segal did this by opening a physical gallery to showcase rare items, such as vintage video game consoles, collectible clothing, and limited-edition clothing and accessories.
Easily exchangeable, in-person NFTs
There are two options: either offer NFTs or sell redemption rights for a physical good. Take Treasury Wine Estates as an example. NFTs backed by a single, extremely limited-edition barrel of Penfolds Magill Cellar 3 wine were recently offered for sale.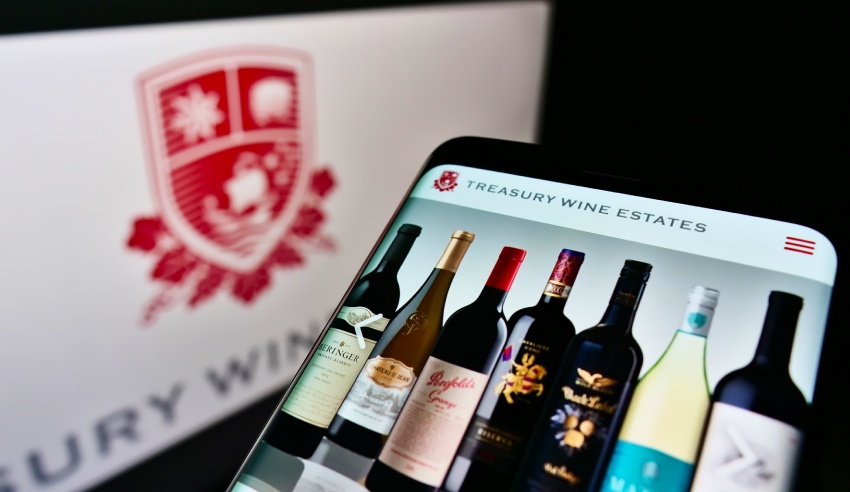 The 300-bottle NFTs are being separated from the barrel NFT. These will be linked exclusively to the 300 actual bottles of wine that come from that special barrel. When the wine is finally released, NFT holders will be able to exchange their tokens for actual bottles.
What type of eCommerce sites can benefit from NFTs?
The uses of NFTs in online trade are still developing. Despite the widespread interest in NFTs, eCommerce companies have only begun to explore their potential. Although NFTs are currently mostly used for digital artwork and content, they have the potential to be useful for a wide range of other things. NFTs can be useful for many different kinds of eCommerce businesses thanks to their quick and simple ownership transfers, high levels of exclusivity, and general availability.
The following are some examples that can be used to illustrate this point; however, this list is not exhaustive:
Music e-store
The music business is notorious for its constant evolution and technological adaptation. Similar to how the introduction of NFTs has allowed musicians to sell their work directly to fans in the form of tokenized fractions, negating the need for them to pay streaming platforms or advertisers. This can be done with short audio loops or full tracks. As a result, musicians now have more leeway in shaping their personal brands and making meaningful connections with their fan bases.
Home décor
Unique paintings or hand-woven tapestries, for example, can be sold with their own NFT. This can serve as an elegant proof of ownership and make the future resale of the item a breeze.
Art
While most people may not be able to afford a single work of fine art, the advent of NFTs has made it possible for many people to share the cost of a single work by purchasing a fraction of it. This opens up new markets for artists and boosts their earnings.
Apparel
There is potential for NFTs in the bespoke fashion industry as well, where the designer's digital signature can be added to each item. Especially in the realm of high fashion, this can be an asset. However, it may also be useful for developing artists.
Digital collectibles
This solution is the most widely accepted use of NFTs and is already being put to use. Artists and fans can look to an NFT as a seal of approval when purchasing digital collectibles like artwork from a website.
Online auctions
All sorts of collectibles, both digital and physical, fall under this category. Instead of setting a fixed price for their goods, sellers can put them up for auction on an online auction site. The highest bidder will receive the item and the NFT and can keep the latter as a digital token to remember the deal.
NFTs, Metaverse, and eCommerce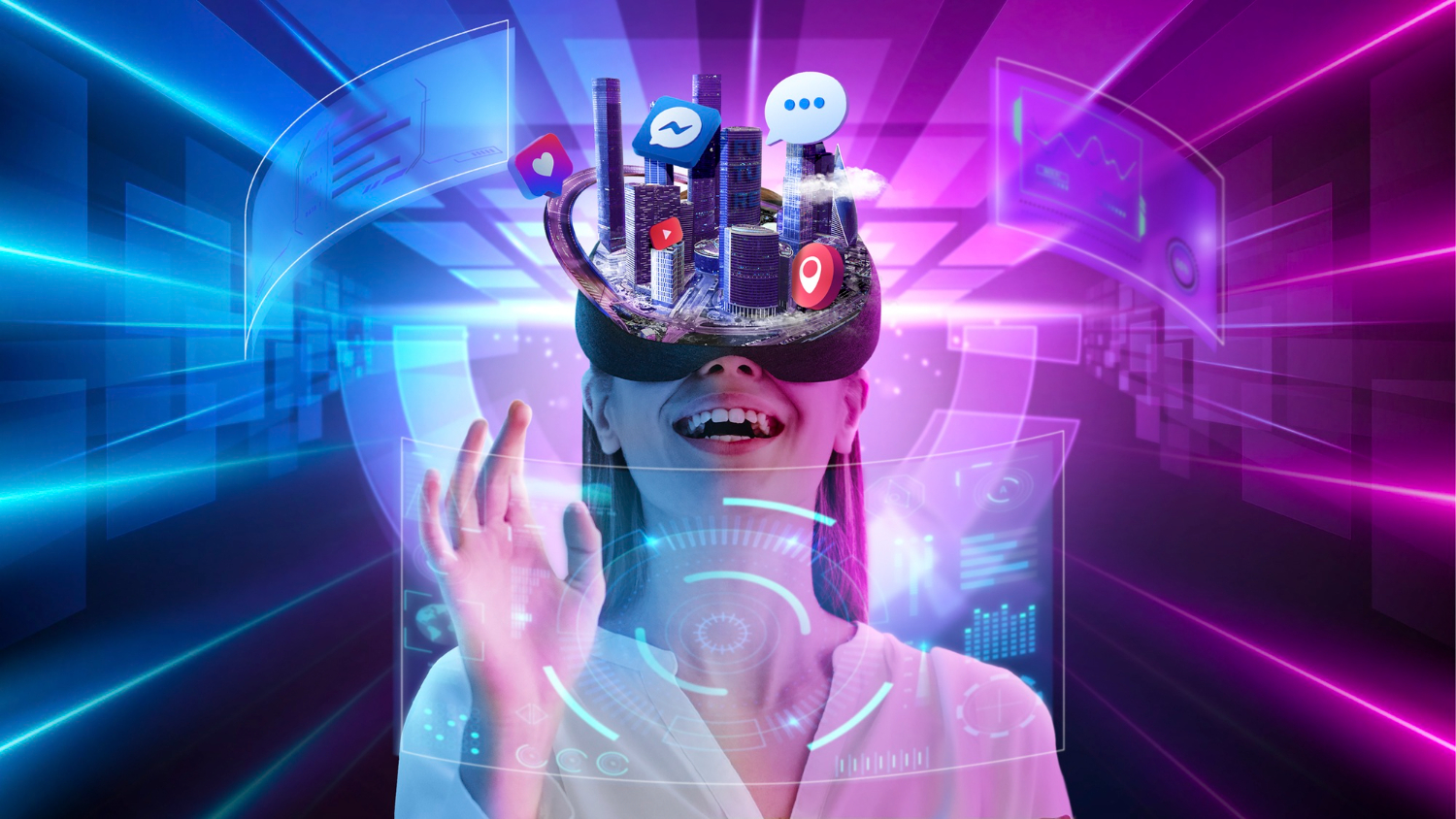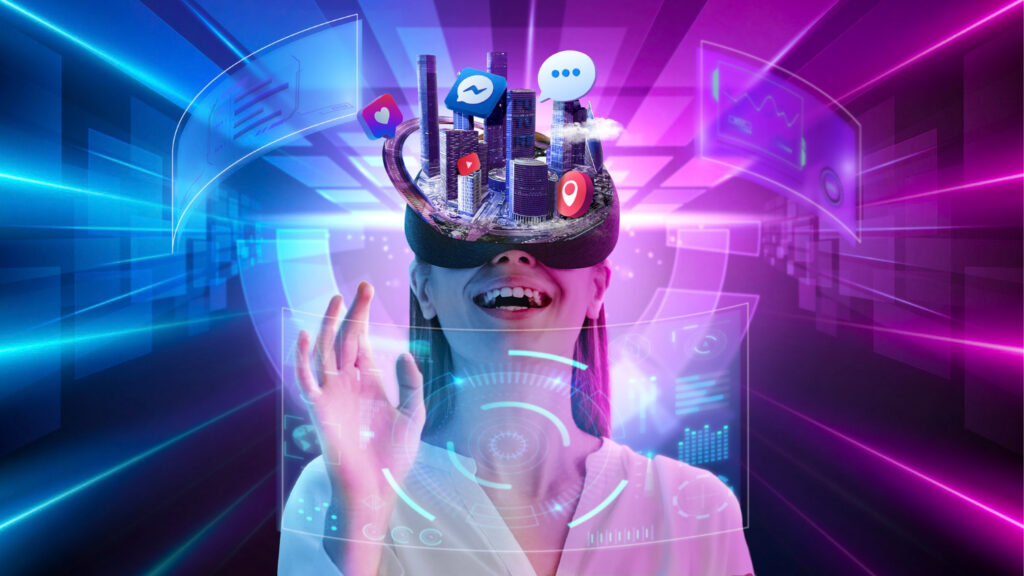 The metaverse seems to be everywhere you look on the internet these days, especially in headlines. Perhaps you've heard that Meta, Facebook's parent company, is placing massive bets on the metaverse.
What is metaverse, though?
In the metaverse, people use tools like virtual reality (VR), augmented reality (AR), artificial intelligence (AI), social media, and digital currency to navigate a virtual world that resembles the real world in some ways. People "browse" the internet to find what they are looking for. However, it is possible to "live" in the metaverse. While many see the metaverse as the next generation of the internet, we can be certain that, with the help of NFTs, this vision is gradually becoming a reality.
NFTs will allow residents of the growing metaverse to buy virtual real estate, virtual furniture, and digital clothing. Basically, the blenders, hoodies, and lawnmowers you can buy in the metaverse will be NFT versions of the real-world versions.
We are just beginning to investigate and experiment with NFT technology. There is, however, little doubt that NFTs will eventually become an integral part of eCommerce.