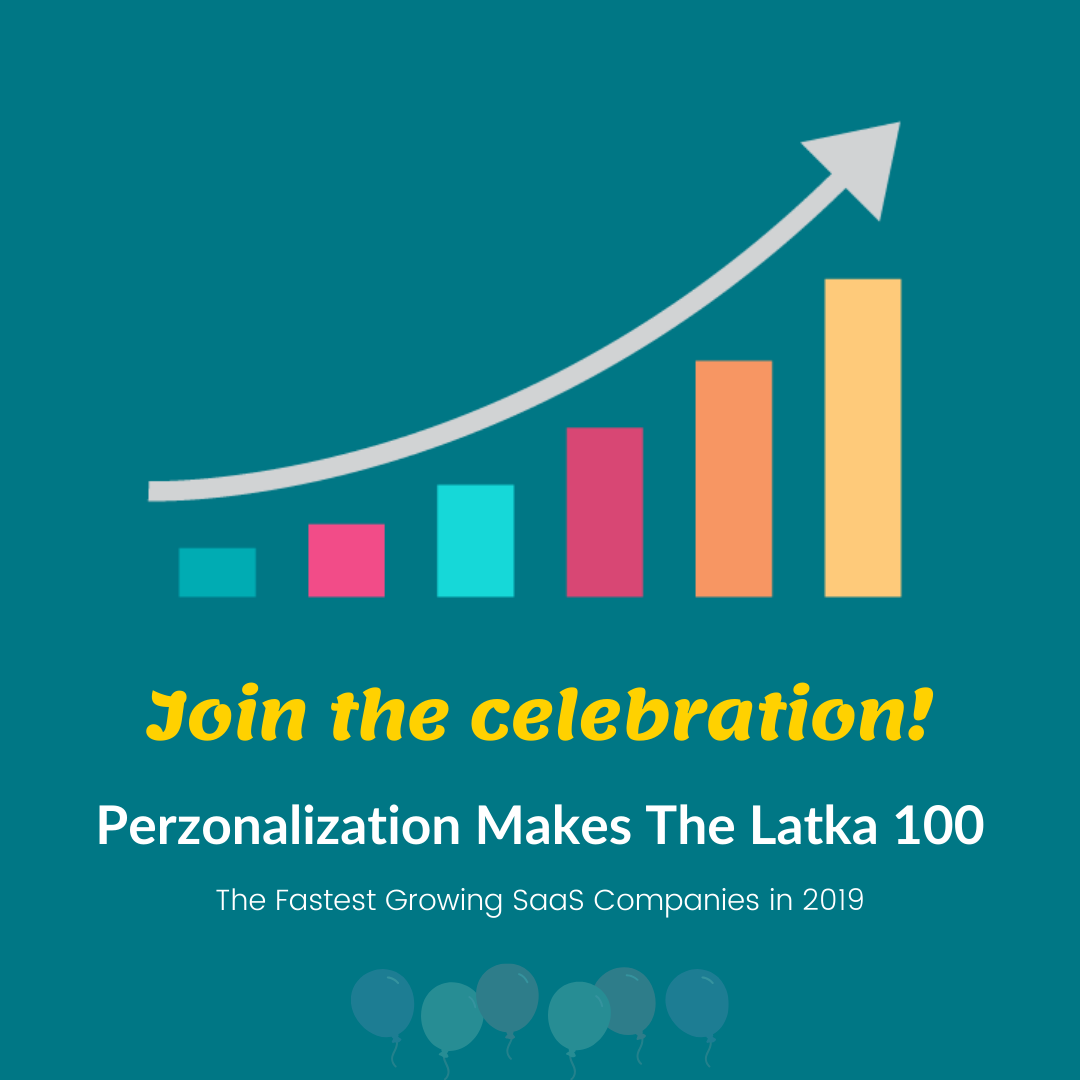 Perzonalization Makes The Latka 100: The Fastest Growing SaaS Companies in 2019
Today is a day for celebration!
Since 2012 we've been focused on helping you grow your businesses. Today, we're proud to be helping over 115 eCommerce businesses!
We're excited to share that out of 3,500 SaaS companies last year, we were in the Latka top 5% in terms of revenue growth rate. This is a clear sign that our AI powered eCommerce personalization solutions continue to be loved as we work to scale.
Big thanks to all of you for helping us grow 31 percent over the past 12 months, landing us a spot in the top 100 fastest growing saas companies.
We've grown the Perzonalization team to over 5 people as of today. We are now helping online merchants from 35 countries to boost their sales and grow their businesses. We look forward to many other fruitful years of helping you grow! We are also proud to have bootstrapped our way. It was a tiresome journey but totally worth the pain!
How We Compare to Other SaaS Companies
The top 150 fastest growing private SaaS companies in 2019 together added over $1.2 billion in new ARR.  When you put all of us together, we employ over 11,383 employees serving 697,428 customers. We're proud to say we've driven our growth without raising any capital!.
Do You Want To Boost Your Sales?
We are Perzonalization and we'd like to help you.
Try AI powered eCommerce personalization and increase your sales up to 15%.