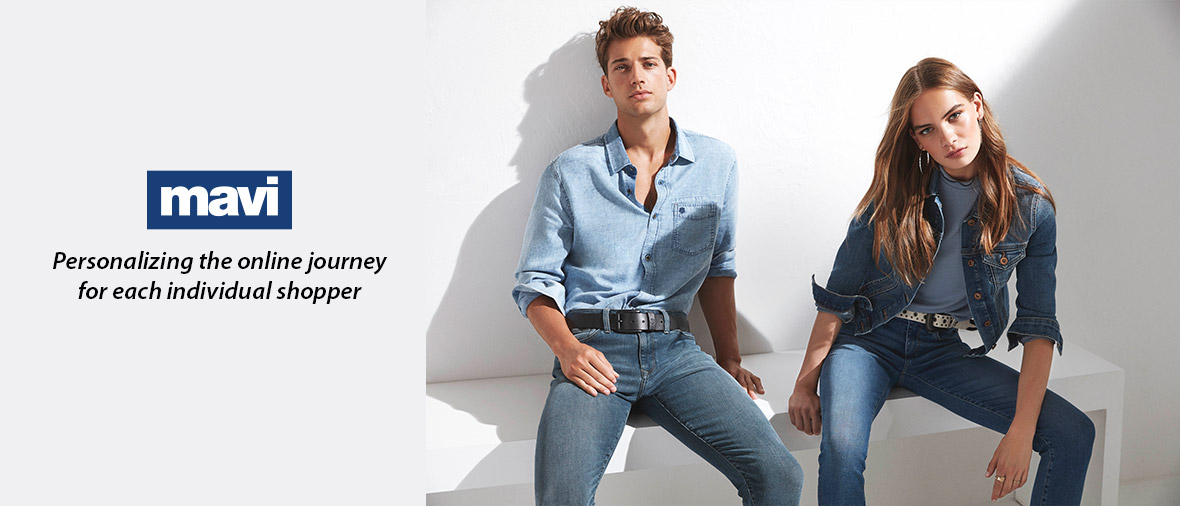 RECOMMENDATION VIEWS/YEAR
RECOMMENDATION REVENUE
INCREASE SINCE 2014
ABOUT
Incorporated in Istanbul in 1991, today Mavi is recognized as a highly successful, global lifestyle brand. With strong denim roots, Mavi has evolved into an international apparel and accessories brand. Synonymous with superior quality and the perfect fit, Mavi sold 9.6M denim items globally in 2018 via its 5,500 POS and 427 mono-brand stores. Mavi currently sells in 35 different countries and its distribution platform includes flagship stores in New York, Vancouver, Berlin, Frankfurt, Istanbul and Moscow as well as strong wholesale and online partners such as Bloomingdale's, Nordstrom, Zappos.com, Amazon, Simons, David Jones, P&C and Zalando.com.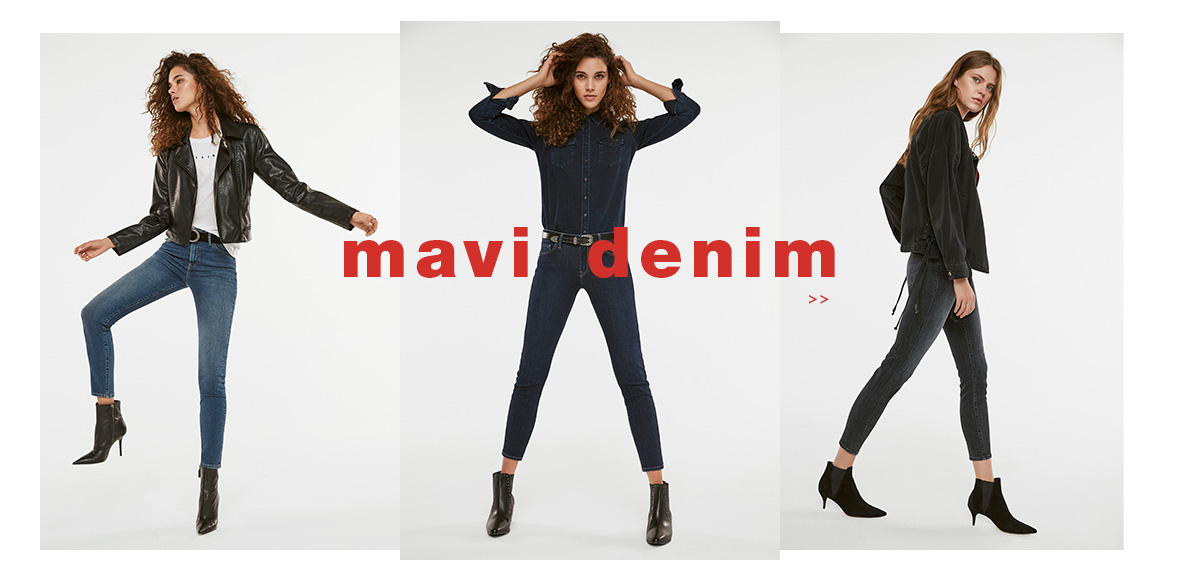 CHALLENGE
Being the mono-brand online store of a prestigious brand, Mavi.com serves both as an online store-front and an effective sales channel.
When Mavi's team approached Perzonalization, they had been successfully applying loyalty card practices for years on their brick and mortar store. Thus, they wanted to increase loyalty and sales via personalization activities on their online storefront, as well.
Mavi needed a state-of-the-art personalization solution that could help them to personalize their customer's experience by presenting the most relevant products.
They also needed a comprehensive way to analyse and segment their customers based on their browsing behaviour to be able to increase conversions while maintaining the brand's image and communication principles.
SOLUTION
PERSONALIZED PRODUCT RECOMMENDATIONS
Mavi has been using Perzonalization's product recommendations since 2014 to deliver personalized shopping experiences to its online customers.
Tailor-made rules has been defined to be able to deliver personalized product recommendations which will also be in line with the company's seasonal priorities.
Product recommendation blocks has been designed so as to reflect Mavi.com's instinctive and inspirational design.
To welcome and assist with product discovery, Mavi has added "Our Picks For You" titled personalized product recommendation block to its home page. The recent browsing history of Mavi's visitors are used as a basis to pick the right products for each shopper.
The shopping experience on category pages has been enhanced by including "Our Picks For You" and "Recently Viewed" recommendations that inspire shoppers and make product discovery quicker. The recommendation blocks are automatically re-populated as the shopper changes her category selection.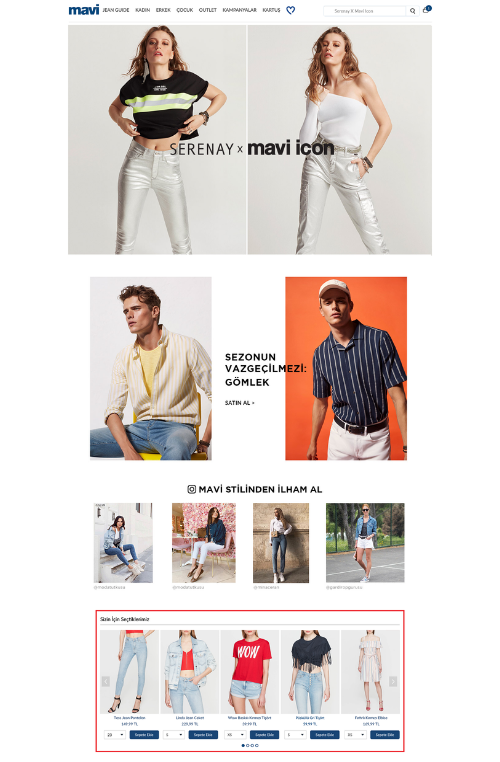 To be able to assist the shoppers with the purchase decision, Mavi has added several recommendation blocks on product pages that use "Related", "Recently viewed", "Popular" and "Frequently Bought Together" algorithms.
Personalized cross-selling product recommendations are also added to the cart page to spark shopper's interest and increase average order value.
For those who have landed accidentally on 404 pages – with a view to entice shoppers to keep exploring – Mavi has included recent browsing history based recommendations which help shoppers resume their shopping.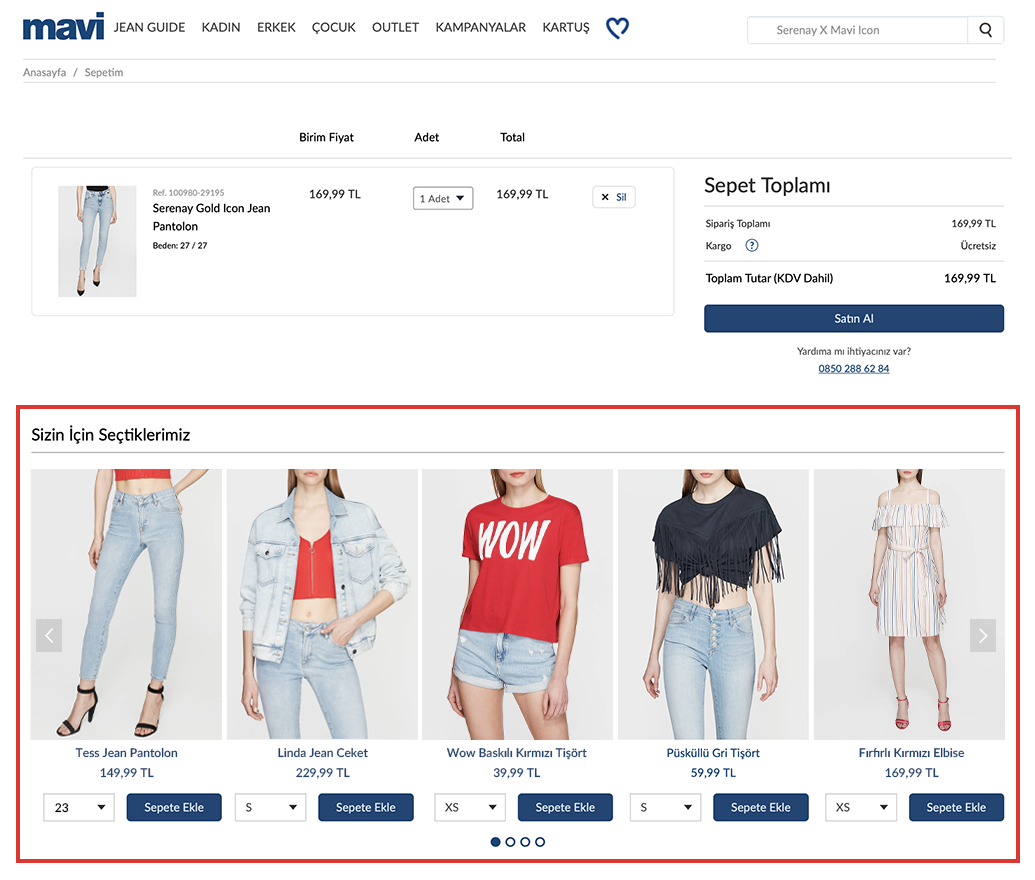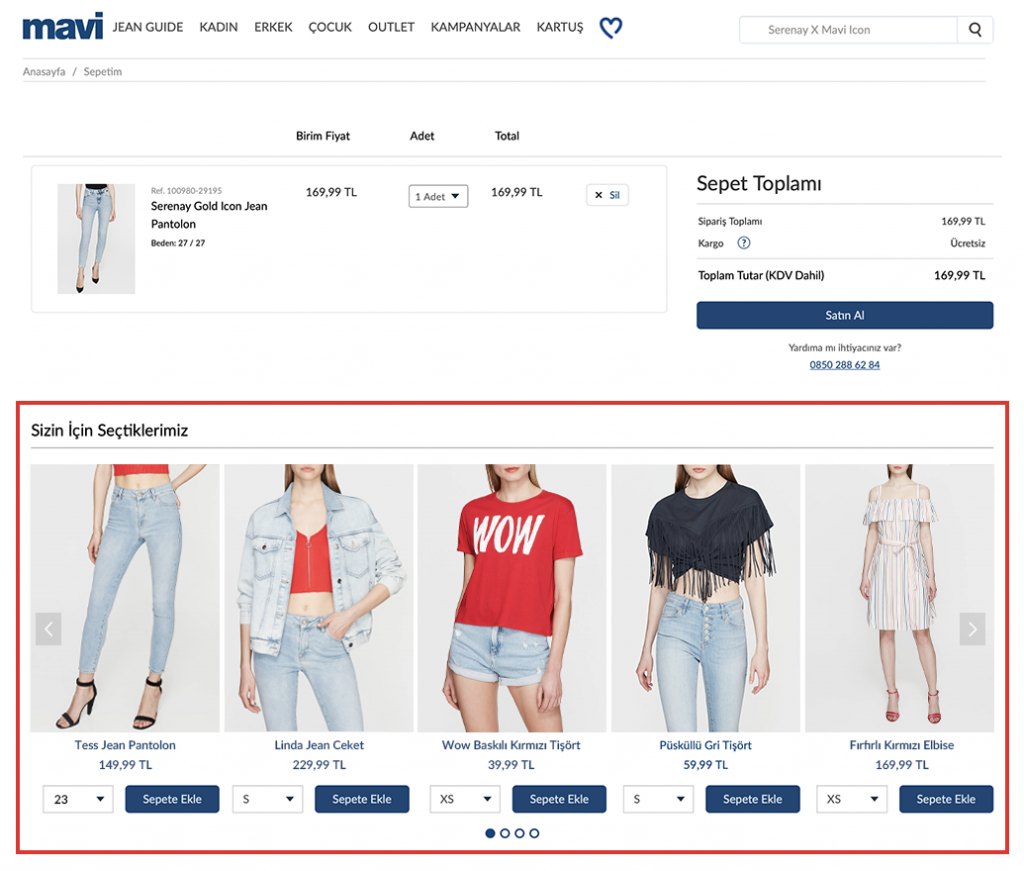 RESULTS
Since Mavi.com deployed Perzonalization in 2014, they have seen steady improvements and many benefits over the years.
Through continuous optimization efforts, Mavi's recommendation revenue increased a hundredfold since 2014.
Today, personalization demand accounts for 17% of Mavi's online sales. In 2018, 98M recommendation views have been generated and translated into 84K additional product sales, thanks to Perzonalization.
Mavi.com continues to optimize its on-site shopping experience and consistently finds that pages with Perzonalization's product recommendations outperform.
"As a leading fashion retailer in Turkey with more than 3000 as SKU's, Mavi's expectations were very high from a personalization engine. They have not only met our expectations as a service but also demonstrate a very good collaboration with our team. Very solution oriented and agile company.
I am glad we are working with them."