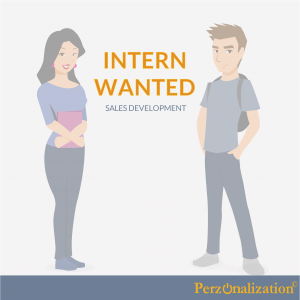 Who we are;
We are a technology company serving leading Internet companies with our predictive personalization services.
Each day we produce over 7 million personalized recommendations and serve online stores from different parts of the world.
What we offer;
Initiative, as much as you'd want
Chance to build a global SaaS business, together
Take part in decisions
Nice working environment that fuels freedom of thinking
What you'll be responsible for;
Identifying sales opportunities and building lists
Qualifying prospects via cold e-mails
Scheduling sales demo calls
Monitoring and achieving specific sales targets
Using sales CRM and prospecting tools
Encouraging market penetration within specific industries
Cultivating the lead management process
What we look for;
Young+energetic+passionate inside sales development intern to join our team in İstanbul
Analytical skills -> ability to sell technology products and services
Verbal skills – > ability to write cold e-mails, respond to prospect's e-mails and execute demo calls
Interpersonal skills – > ability to communicate with global sales prospects
Willingness to learn about today's SaaS business models and best practices employed in leading web start-ups.
Excellent command of English
Passion to learn and develop personally
We'll be looking forward to applications to [email protected]; applications from senior students will be prioritised.